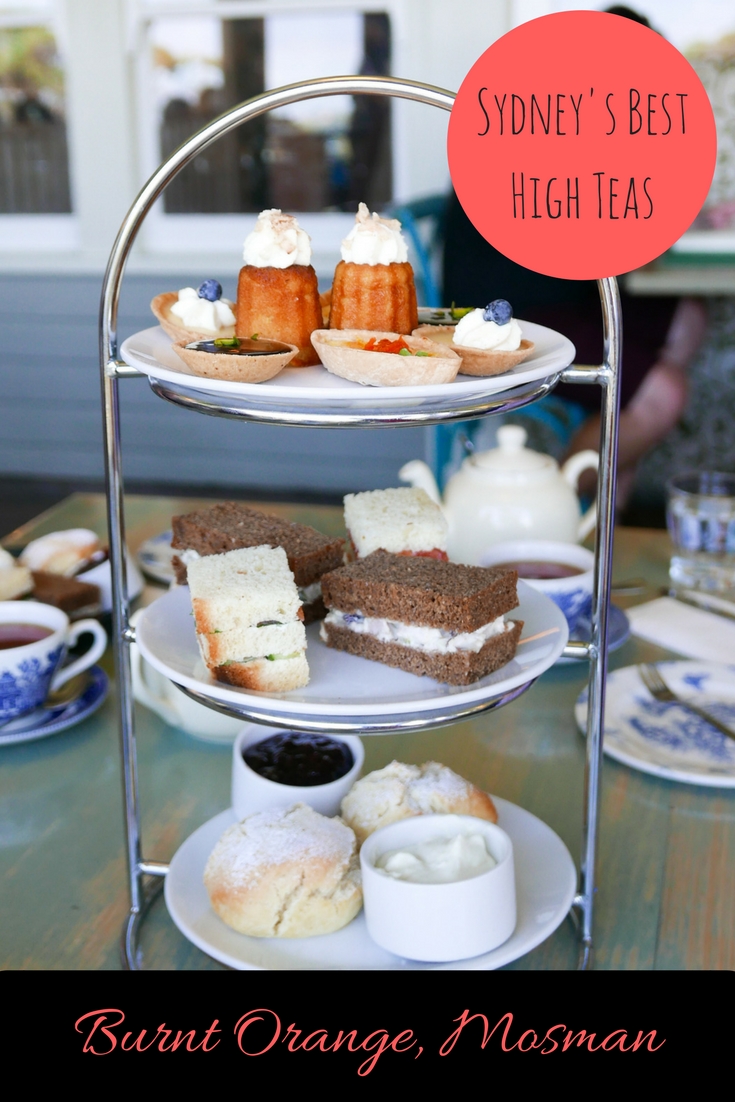 "Under certain circumstances there are few hours in life more agreeable than the hour dedicated to the ceremony known as afternoon tea." Henry James, The Portrait of a Lady, 1880.
The above inscription inside the menu at Burnt Orange could not describe our afternoon any more perfectly. High tea is one of my favourite guilty pleasures that I love to indulge in with friends and family to celebrate basically every occasion possible – in this case, it was a baby shower for a friend.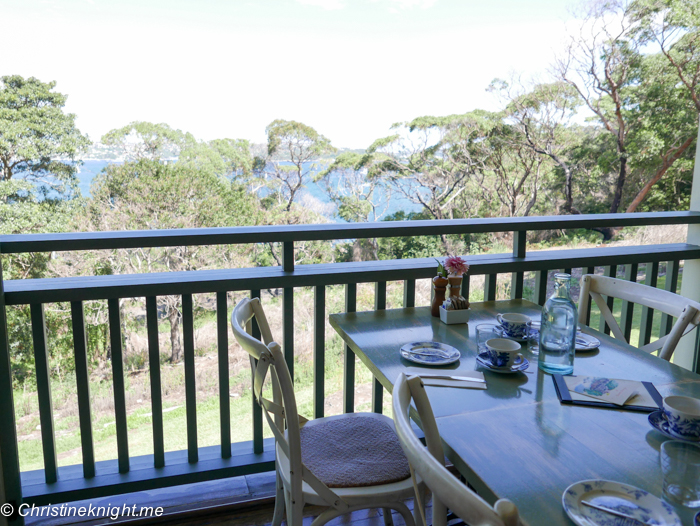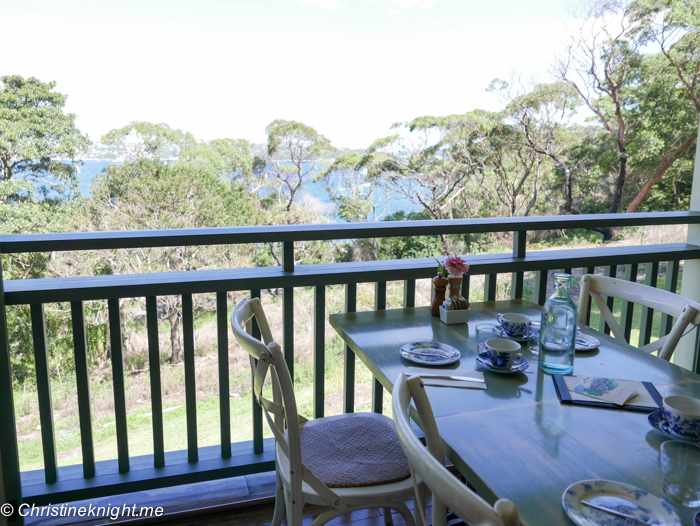 Burnt Orange is a cafe known for it's delicious food and stunning views from the wraparound verandah. It's a popular place for celebrating special occasions, and it's common to see groups of hens or baby showers on the verandah taking in the view with a delectable high tea offering.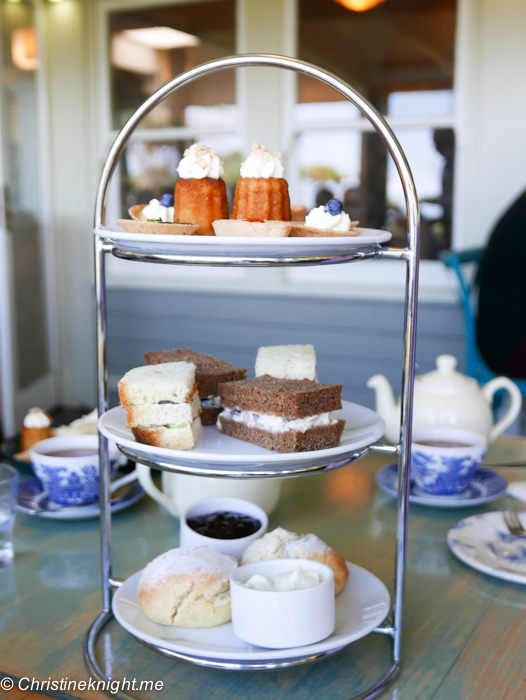 High tea is served from 3:30pm onwards. The cafe closes at 5:30pm on weekends, so the only time slot is actually 3:30-5:30.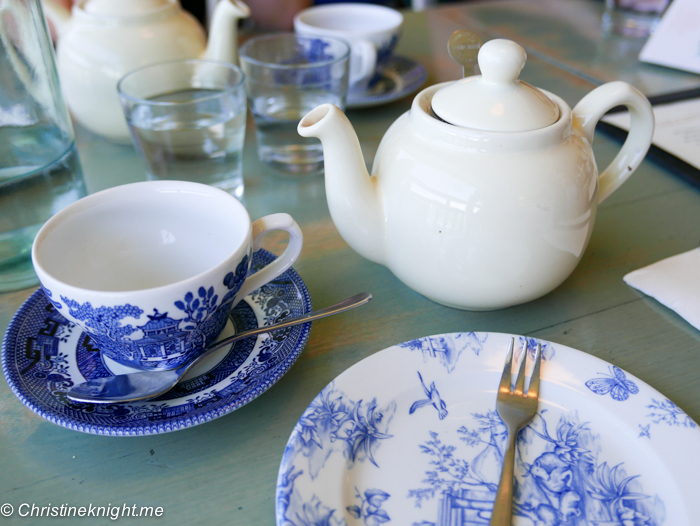 Each member of the party was served their own large tea pot that gave around 3 full cups of tea. The tea menu was on the basic side compared to some high tea venues, but it still included all the popular favourites like English Breakfast and Earl Grey, as well as options such as Orange Pekoe (which we all chose), Organic Berry and Russian Caravan.
The food is the focus at Burnt Orange, and we found the high tea to be a perfect size for mid afternoon tea – a great mix of savoury and sweet without being cloyingly sugary.
Savoury
Pumpkin & goats cheese tart with carrot jam
smoked salmon on brioche with avruga caviar and herb ricotta
Poached chicken & tarragon on Avoca brown bread
Freshly baked scones with homemade jams and cream
Sweet
Salted caramel and chocolate tart
Moroccan orange & almond cake with sugared almonds
Classic lemon tart with blueberries & cream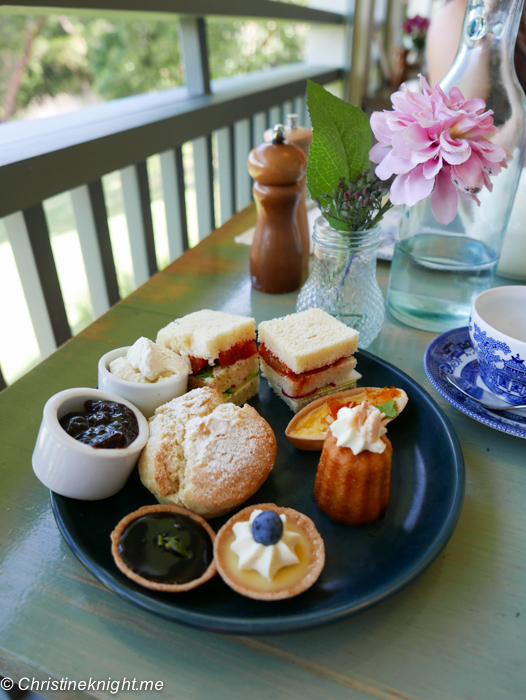 As the token vegetarian I was served the same tea with a different sandwich option – a really delicious vegetable medley on its own plate.
The food was of the high quality one expects from a venue such as this. The sandwiches were fresh, the scone a good size and fluffy inside, a delicious jam and thick cream, plus the perfect amount of deserts with a variety of flavours. I really enjoyed how different each was – a tart lemon, a salted caramel combined with dark chocolate and an orange cake. The perfect flavour combination.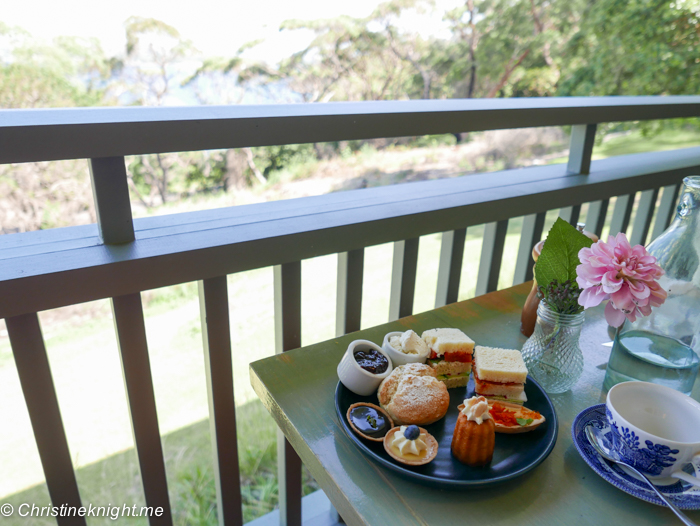 The tea is reasonably priced at $40 per person. An additional $10 for a glass of bubbly.
High tea is available by reservation only, and a deposit must be paid over the phone equal to 50% of the booking. Deposit is refundable for cancellations made up to 24 hours prior to scheduled booking.
A 10% surcharge applies on weekends and public holidays.
Highchairs: Yes.
Stroller storage: Yes.
Easy access: Yes.
Change tables: No.
Kids' menu: Yes.
Burnt Orange
1109 Middle Head Rd,
Mosman NSW 2088
Phone: 02 9969 1020
Prices $$$
Hours: Daily 8:30am-5:30pm
Get Directions