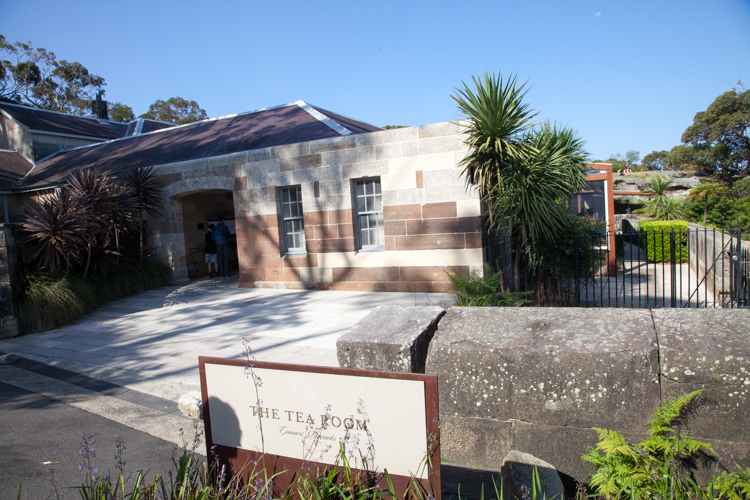 The Gunners' Barracks has been one of my favourite afternoon tea venues for a long time. Alec and I were even married there almost five years ago because we just loved it so much. I've been to many, many tea venues over the years and I can't think of any that can match Gunners' for their delicious food, efficient staff and stunning location.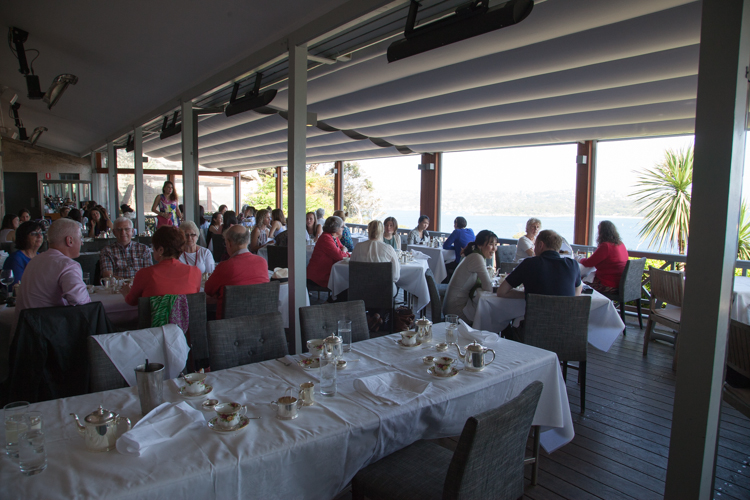 Our return was to celebrate my parents' 40th wedding anniversary. Gunners' is really the kind of venue that is perfect for special occasion like this. The staff really go out of the way to elevate a simple afternoon tea into an unforgettable event.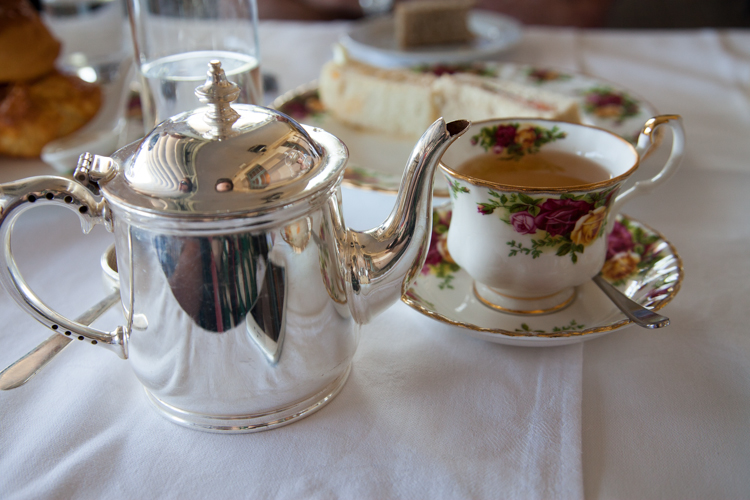 First: tea selection. I chose a white tea on this occasion. The tea pot gives around two full cups of tea, and the obliging staff stop by later to refill your pot if you're low on water. How gorgeous are the real silver pots, by the way?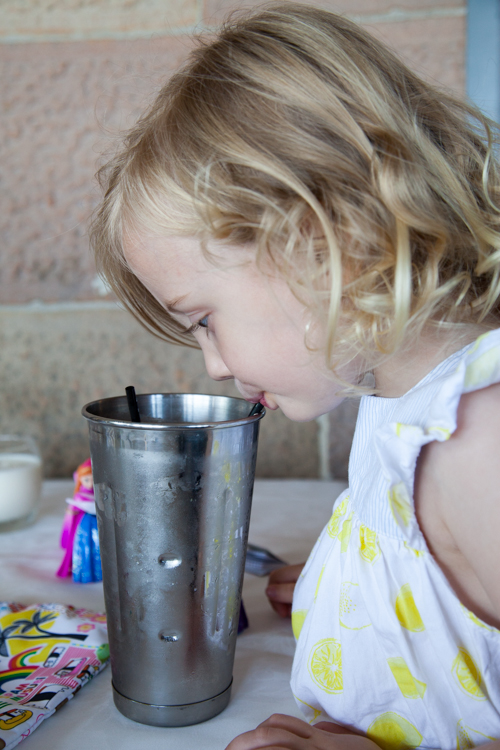 While Gunners' do have a Children's Traditional Afternoon Tea on the menu, it's really for older kids. At $18pp, it's too pricey for a toddler who will only pick at one of two things (it includes petit pastries, finger sandwiches, scone, jam and cream and a choice of hot chocolate, soft drink or juice). Instead, we ordered Miss E a chocolate milkshake ($7) and let her try a bit of anything from our platters that struck her fancy. During the week there is a more varied menu for children that has a more reasonable afternoon tea option.
I want to note here that I was a little concerned that Gunners' was not the most appropriate venue to take a very active 3-year-old, but I was so pleasantly surprised with how charming the staff were to my child. When we entered the dining area on the balcony, Miss E was greeted personally by a member of the wait staff, who inquired before we had even sat down if he could get something for her. Outstanding service.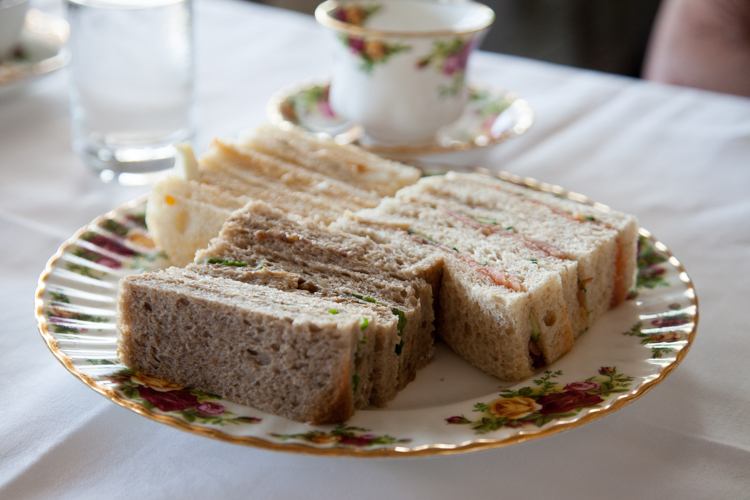 My family all ordered the Traditional Afternoon Tea ($45pp). It included three finger sandwiches per person (my vegetarian ones were salad, egg salad and mozzarella, tomato and basil). The sandwiches were perfect. Light, fresh, no crusts, and absolutely more-ish fillings.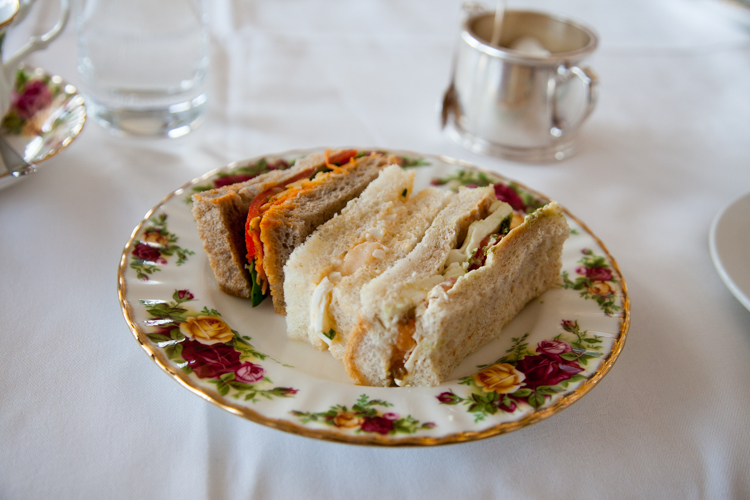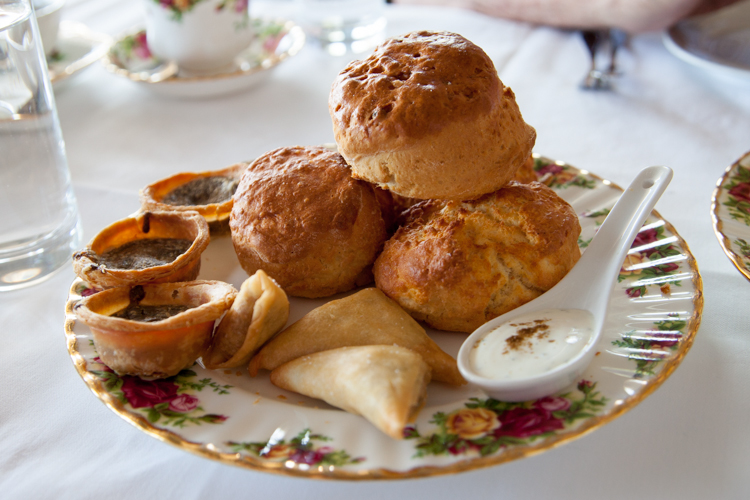 The savoury platter included one large scone, a chickpea samosa and mushroom tart per person. I gave my mushroom tart to Alec as I'm not a mushroom fan, but I really loved the tiny samosa and fluffy scone. The scones were served with thick fresh cream and tart raspberry jam.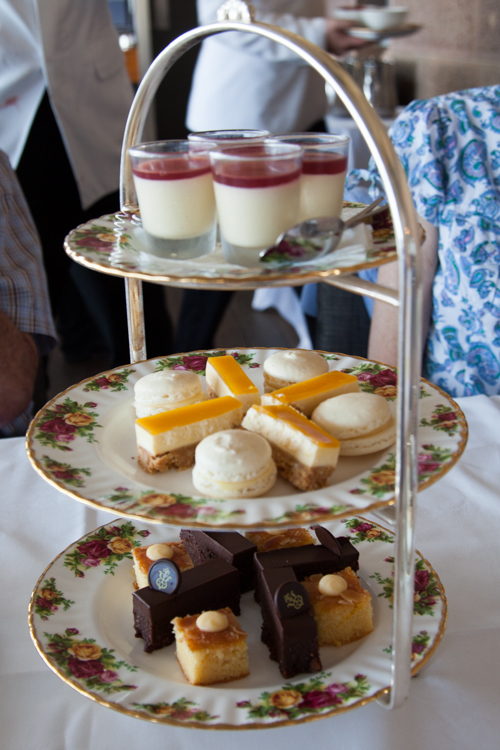 Ahhh on to desserts. They were: panacotta with raspberry, vanilla macarons, lemon cheesecake, orange and almond cake and a chocolate coconut slice with raspberry. While every dessert was delectable, my favourite was the cheesecake. It was so tangy and light, with a crunchy perfect base.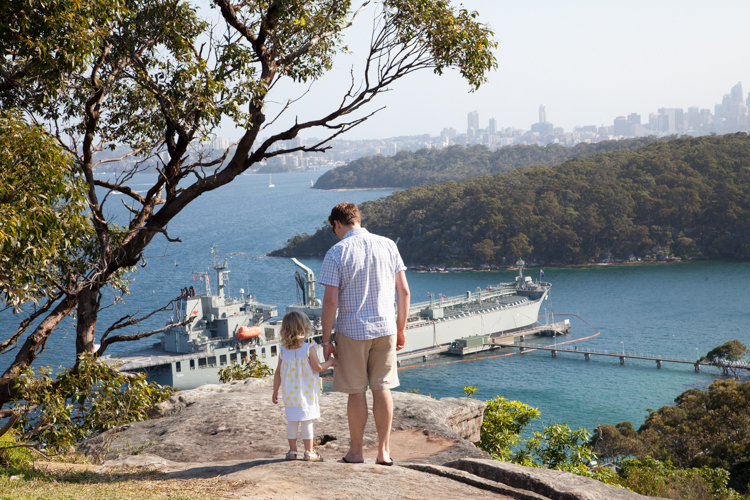 The Gunners' is right next to the Georges Head lookout, perfect for taking kids before or afterwards to run off any steam (or sugar!).
Last bite: The perfect afternoon tea venue. The Gunners' Barracks is very popular, so book a few weeks in advance.
Highchairs: Yes.
Stroller storage: Yes.
Easy access: Yes.
Change tables: No.
Kids' menu: Yes.
Gunners Barracks
End of Suakin Drive,
Mosman NSW 2088
Phone: (02) 8962 5900
Prices: $$$
Hours: Mon-Fri 10am-5pm Sat-Sun 10am-3pm
Online
Get Directions