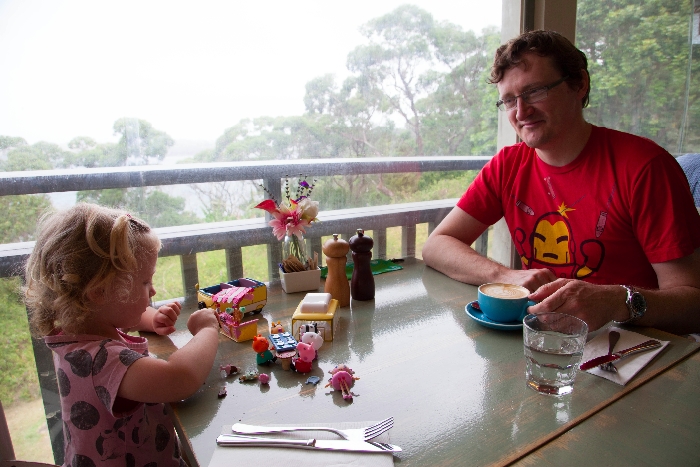 In my pre-baby days I used to frequent Burnt Orange for a light afternoon tea on the way to admire the view at Middle Head. Post-baby, it's good to know that one of my old fave cafes can still be a go-to when I'm craving scones or something a little more substantial.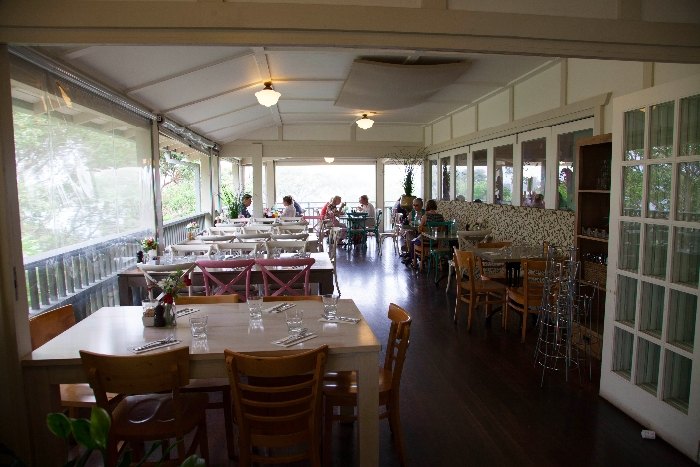 The Burnt Orange cafe is housed in an historic sandstone manor overlooking Sydney Harbour. Note: the veranda stretches all around the building but only the front gets the harbour view. If you're making a reservation, ask for a table overlooking the water, just in case.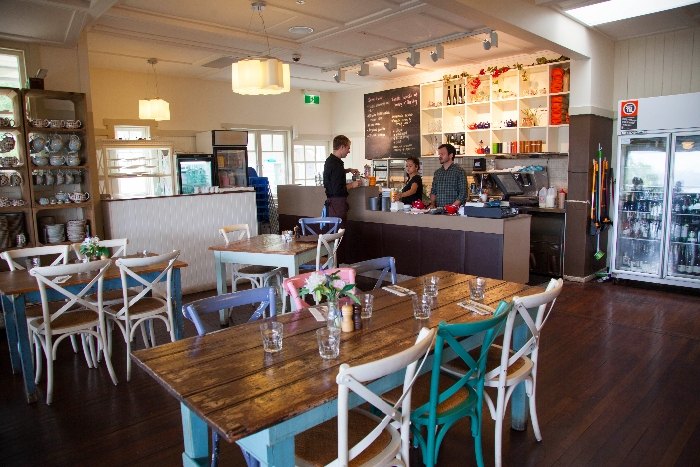 I have always enjoyed the food at Burnt Orange. They do simple breakfast, lunch and afternoon/morning tea exceptionally well. On this particular visit, Alec ordered the Linguini with Western Australian Blue Swimmer Crab, Confit of Cherry Tomatoes, Garlic & Red Chili ($28) and I chose the Pumpkin, Goat's Cheese and Walnut Tart with Melissa's Carrot Jam and Crisp Salad Greens ($22). My tart was perfection — big chunks of cheese and pumpkin, flaky pastry and crunchy walnuts. Alec's pasta was cooked beautifully, with a generous amount of crab spread throughout. Delicious.
As for missy E, while they do have a kids' special (a choice of Crumbed Whiting Fillets with Chips, Pasta Spirals with Fresh Tomato Sauce or Mini Organic Cheeseburger with Chips served with a Smartie Cookie and a choice of fresh Orange Juice, Strawberry or Chocolate Milk for $15), instead we asked if they could make her something with egg since that's what she was asking for. It was no problem at all, and we very soon had an off-menu boiled egg delivered to our picky toddler.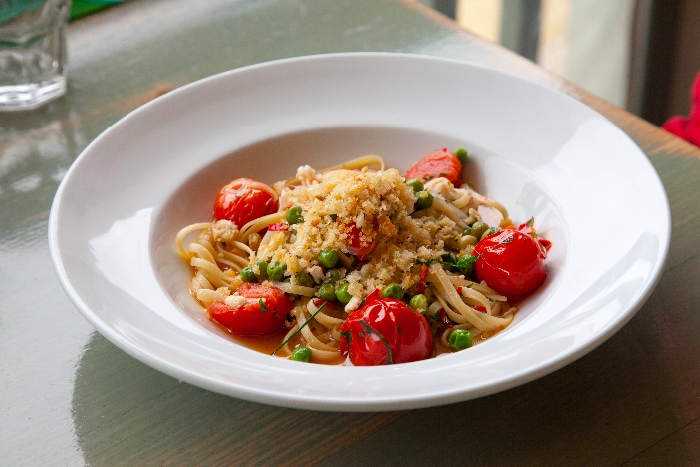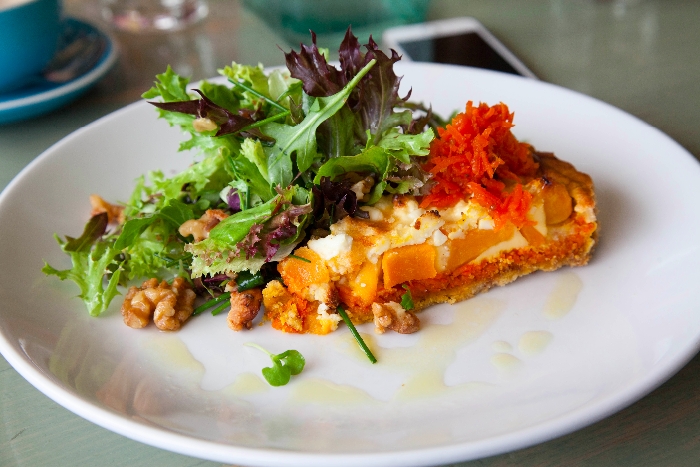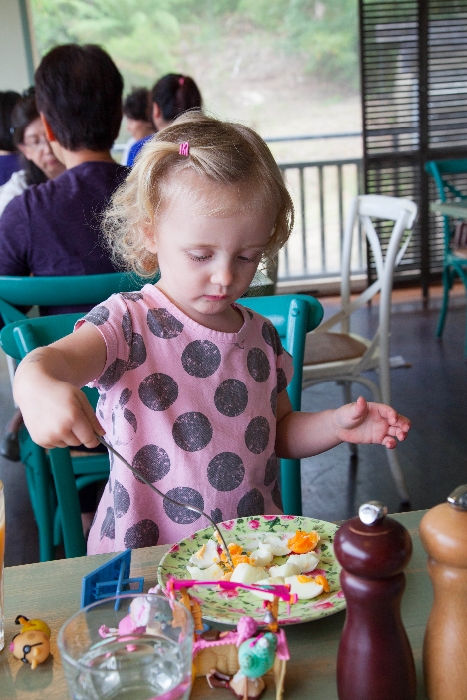 Now, you can't stop at a cafe renowned for their treats without indulging. I was hoping for a scone, but sadly they weren't being served till later in the afternoon. Instead I chose one of the Smartie cookies and shared it with an ecstatic missy E.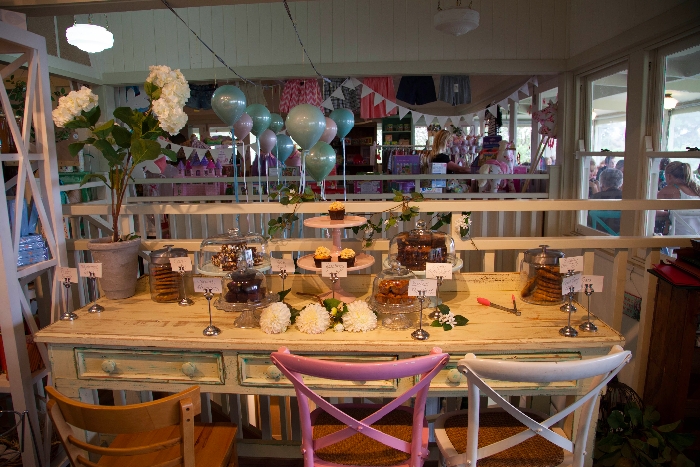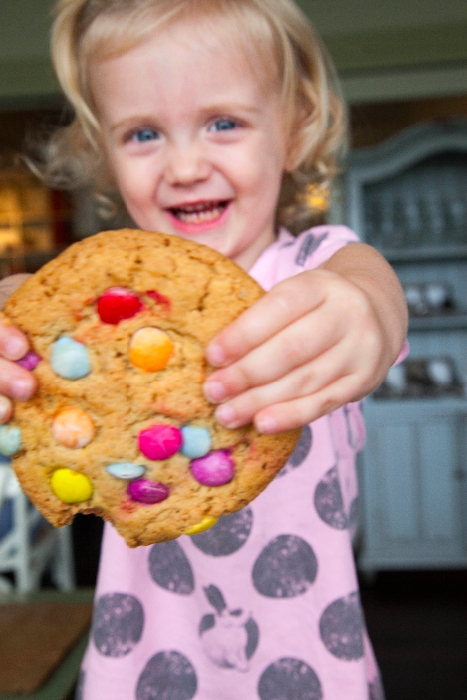 Inside the mansion is the Burnt Orange store. While I used to enjoy the adult section, with gorgeous clothes and home wares, this time I gravitated towards the kids' section, loving the boutique brands and adorable toys. E was particularly taken with the kid-sized mirror pictured below. I would LOVE to go on a shopping spree here and fit out her room. The "Parisian shabby chic" feel is exactly what I would love for her bedroom, and for our home in general!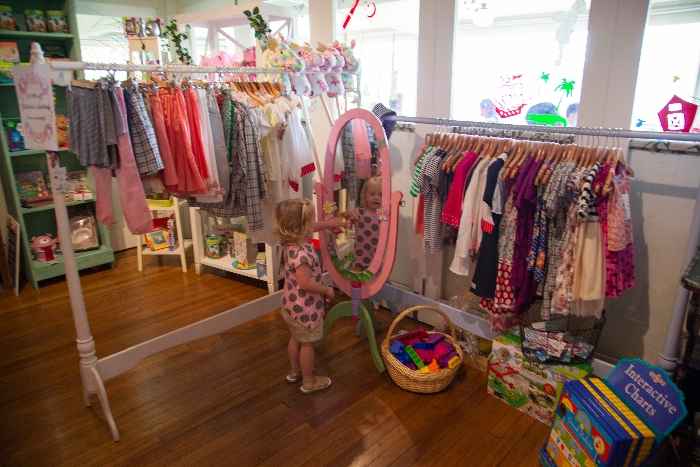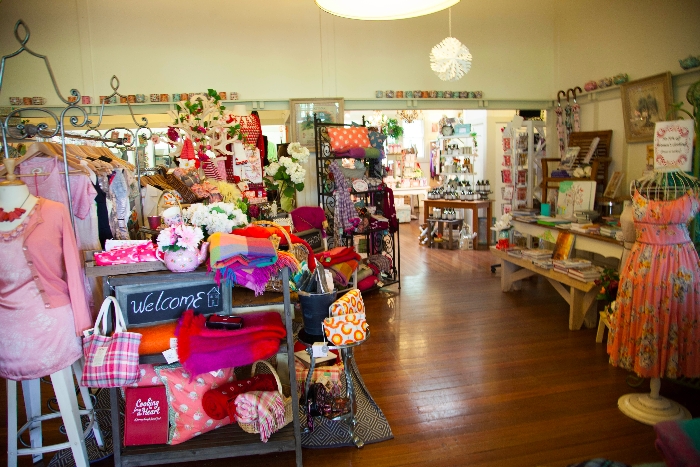 After our lunch we drove further down to Balmoral Beach. Balmoral has always been one of our favourite beaches because it's simply stunning. In my opinion, one of the most beautiful beaches in the world. We noticed on this trip that it is also extremely toddler-friendly — the perfect beach for toddlers, in fact, as it's sheltered and doesn't get many waves. The water is calm and clear, and E thought it was amazing. She ran in and out of the water, shrieking with joy. Walk along the pedestrian path to the kiosk for gelato (there's also a playground right next to it for days when it's not swimming weather).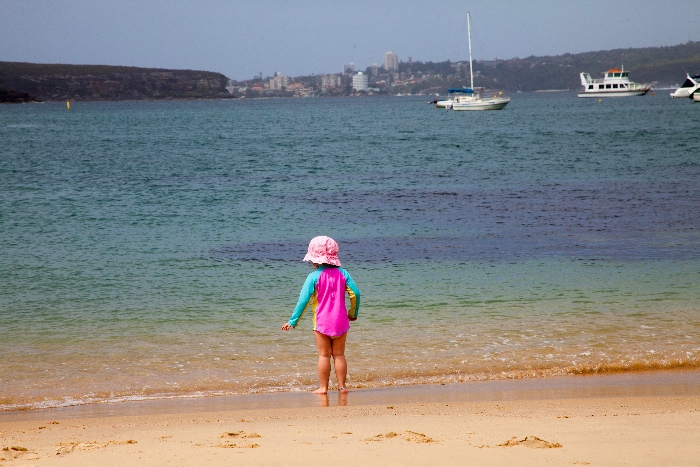 Last Bite: Burnt Orange satisfies all customers looking for a delightful afternoon tea or lunch, from toddlers to their doting grandparents.
Highchairs: Yes.
Stroller storage: Yes.
Easy access: Yes.
Change tables: No.
Kids' menu: Yes.
Burnt Orange
1109 Middle Head Rd,
Mosman NSW 2088
Phone: 02 9969 1020
Prices $$$
Hours: Daily 8:30am-5:30pm
Get Directions