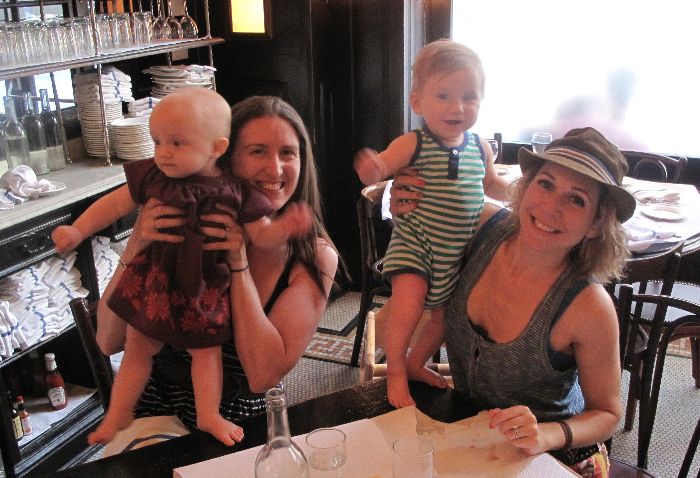 Not only is the food at this famous establishment delicious, the staff is also more than accommodating towards babies. While we were initially trepidatious about bringing the babies to Balthazar, the staff checked our strollers and sat us down quickly.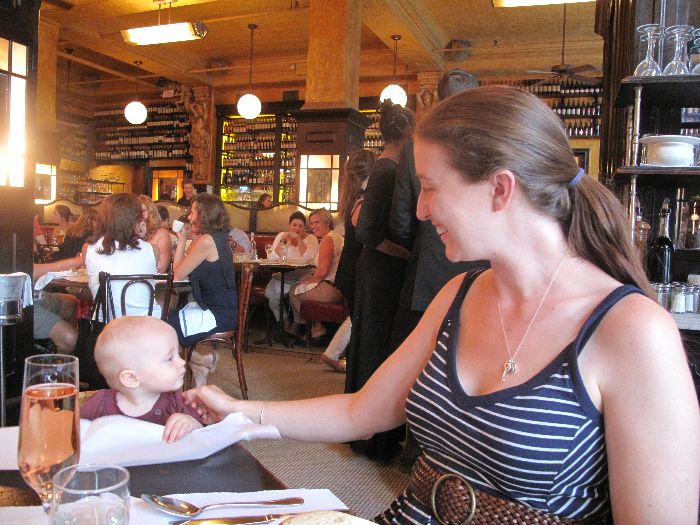 The ever-helpful staff brought us bread for the babes to chew on, baked freshly in the Balthazar Bakery, gave kids spoons to play with (which then then spent a considerable amount of time picking up again off the floor …), and a little crayon kit to draw with.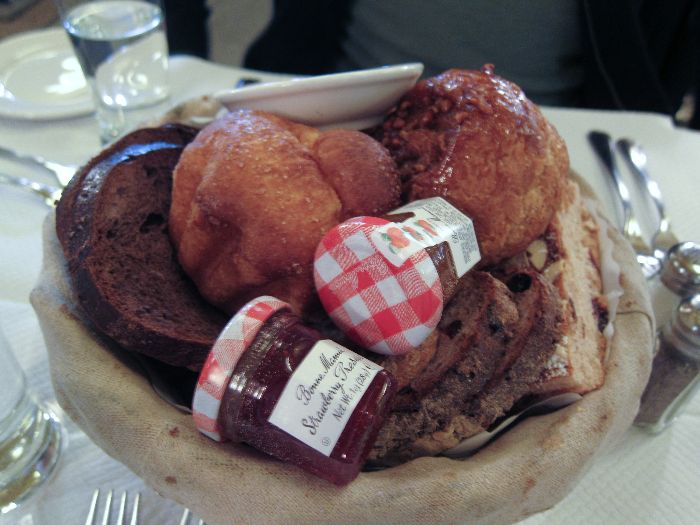 Brunch at Balthazar means fresh bread and pastries, best ordered in the bread basked and shared with a group, and one of their delicious egg dishes.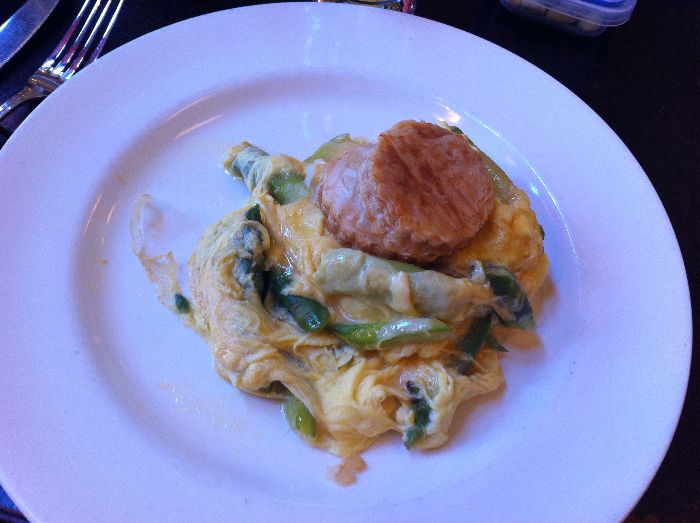 I always order the same thing – the scrambled eggs in puff pastry with asparagus (it actually comes with mushrooms as well, but I request it without the shrooms as I'm a bad vegetarian and hate mushrooms. It's one of Balthazar's signature brunch dishes for a good reason – perfectly cooked eggs and asparagus in flaky puff pastry. Yum!
The only downside we experienced was that the tables are tightly packed, making it hard to squeeze in with a highchair. Get to know your neighbours well! Reservations (a few weeks in advance if possible) are recommended to avoid waiting, particularly on weekends.
Highchairs: Yes.
Stroller storage: Yes.
Easy access: Yes (no stairs).
Change tables: No (they do have ample bench space in the restrooms however and are more than happy for babies to changed there).
Kids' menu: No.

Balthazar
80 Spring Street
(b'ween Broadway and Crosby)
New York, NY
Reservations: +1 (212) 965 1414
Hours:
Breakfast
Mon-Fri 7:30am-11:30am, Sat-Sun 8am-9am
(continental only)
Brunch
Sat-Sun: 9am-4pm
Lunch
Mon-Fri 12pm-5pm
Dinner & after hours
Mon-Thu 6pm-12am, Fri-Sat 6pm-1am, Sun 5:30pm-12am