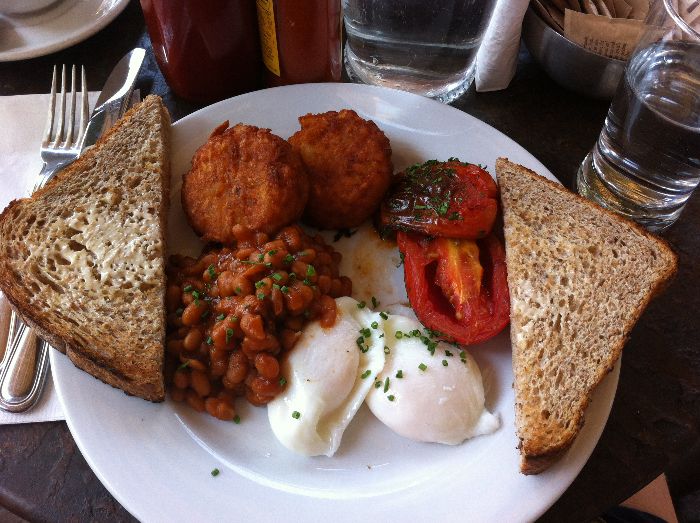 Hipsters of all sizes line up to eat at this popular brunch spot in Greenpoint. It's a fave of the Aussie expat crowd too, thanks to its Kiwi manager with his refreshing down-to-earth manner, and its Aussie-style brekkie and coffee. The Aussie connection comes from Five Leaves' inception – owner Jud Mongell was friends and business partners with actor Heath Ledger. The two planned to open the restaurant and bar in Greenpoint, Brooklyn, before his sudden death. With the release of funds from the actor (and Brooklyn resident's) trust by the Ledger family, Five Leaves was opened.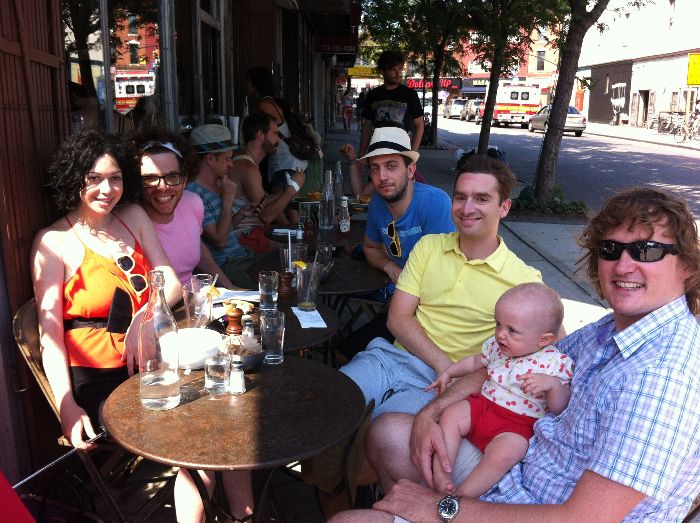 Five Leaves draws creative-types from all over the city, with its bohemian vibe and hearty brunch. We often catch the G train (when it's running!) to meet our Aussie friends there for a stack of pancakes, big fry up brekkie, or a solid burger and fries.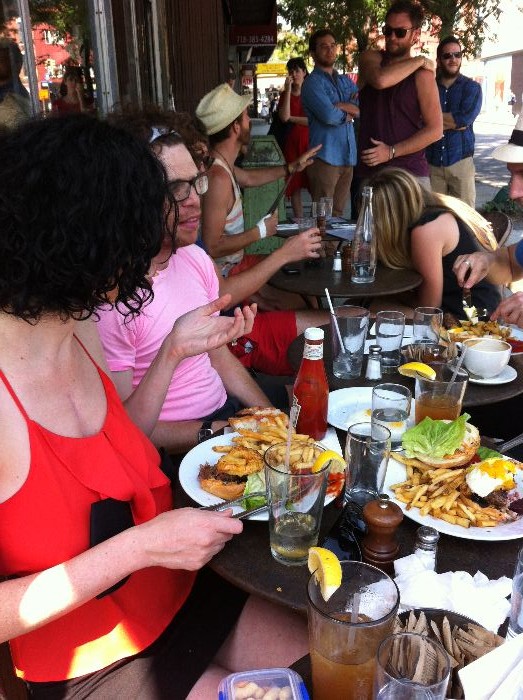 The interior is tiny and squished, so we always end up seated outdoors. This is preferable with a baby anyway, giving us more room to spread out, and meaning we don't have to worry if she gets fussy.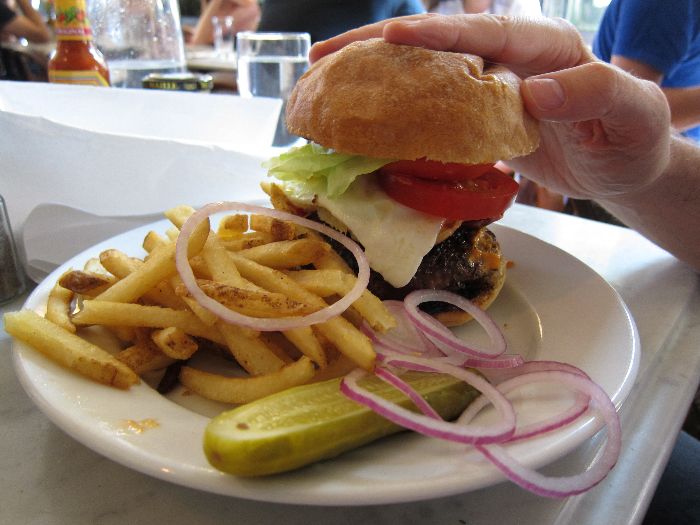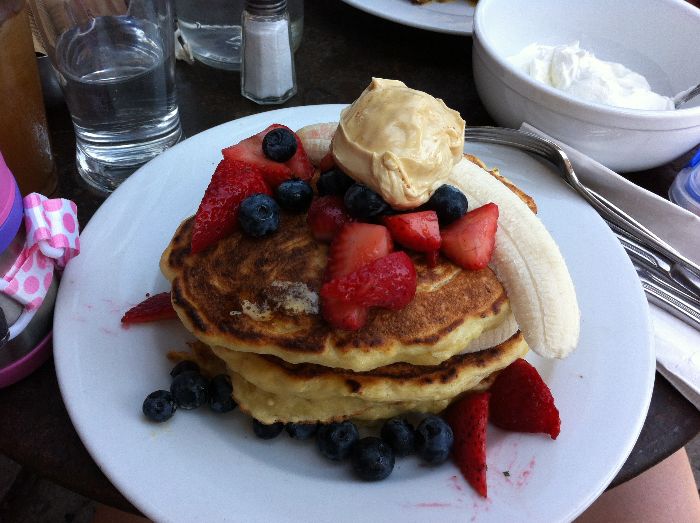 My favourite dishes are the ricotta pancakes, because they come absolutely covered with seasonal fresh fruit, and the big brekkie, with its perfectly poached eggs and roast tomatoes.
Last bite: While the food is delish, the lines are long, so be prepared to wait anywhere up to an hour or longer for a table. With restless babes, put your name down and walk across the road to the park to play while you're waiting.
Highchairs: No. Request an outdoor table that you can park your stroller at if your kid isn't big enough to sit in an adult chair.
Stroller storage: No. No room for strollers inside at all.
Easy access: Yes (one or two stairs).
Change tables: No.
Kids' menu: No.

Five Leaves
18 Bedford Ave,
Brooklyn 11222
(Btwn Lorimer St & Manhattan Ave)
Phone: (718) 383 5345 (no reservations)
Hours: Open daily 8am-1am