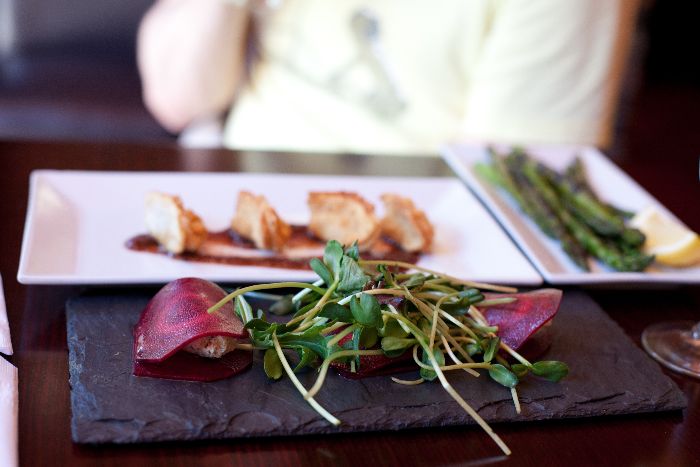 Delicious organic, vegan food – that even the fussiest carnivore will enjoy. Welcome to Cafe Blossom.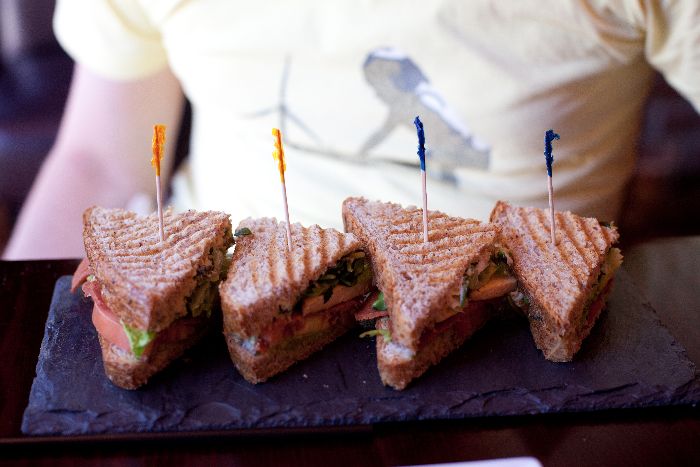 Alec took me to Cafe Blossom for my first Mother's Day. It was the perfect location for a special outing – unique (and cruelty-free!) dishes, made with flair and obvious love.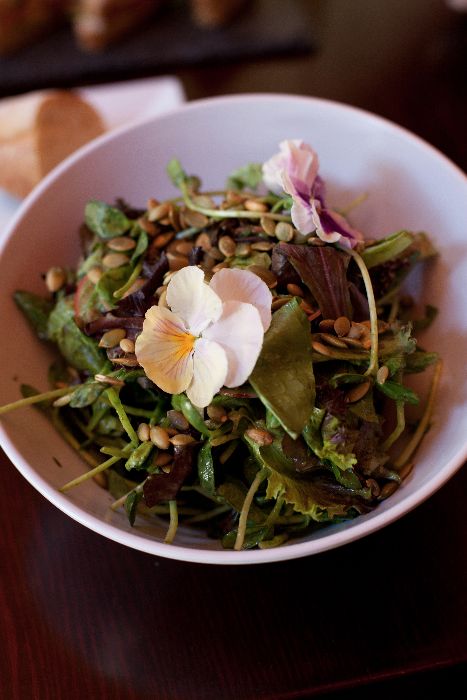 I was pleasantly surprised at how baby-friendly Cafe Blossom was. They couldn't have been more accommodating, or friendly towards us and Cheese.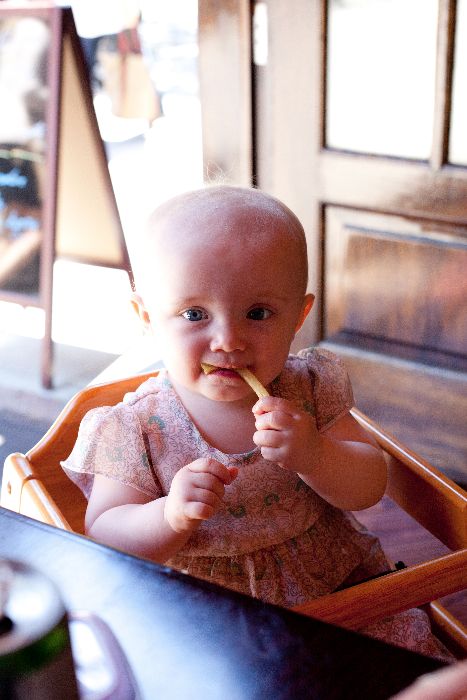 Cheese loved the (healthy!) fries, while I was enamoured with every dish on the menu. Usually I only get a choice of one or two vegetarian items, so to have an entire menu of dishes that I can eat is such happiness.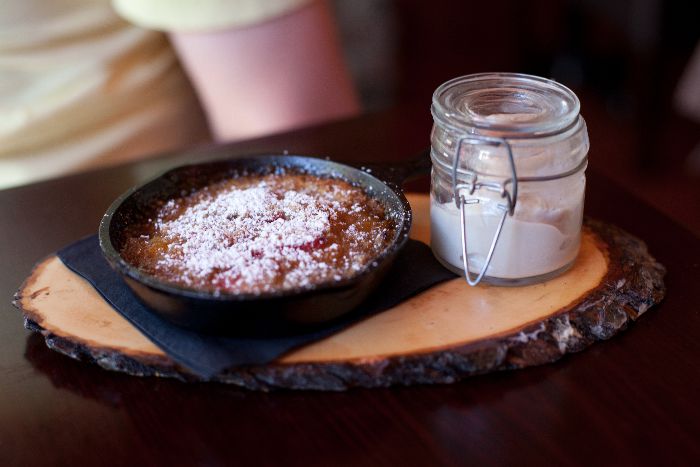 Cafe Blossom take reservations – which I would strongly recommend, especially on weekends.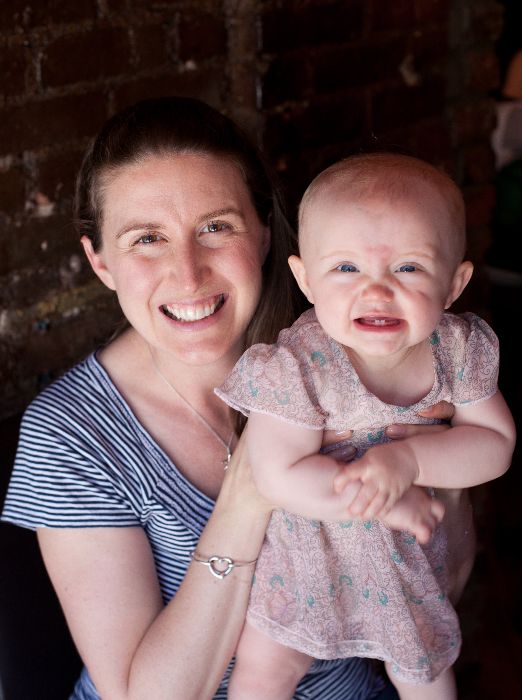 Last bite: If you're vegetarian, vegan, or just love delicious food, check out Cafe Blossom. Be sure to try our favourite dishes, the BLT and fruit crumble.
Highchairs: Yes.
Stroller storage: Minimal. Bring a small, fold up stroller or carrier.
Easy access: Yes.
Change tables: No.
Kids' menu: No.
Cafe Blossom
41 Carmine St, New York 10014
(Btwn Bedford & Bleecker St)
Phone: (646) 438 9939
Hours:
Lunch
Daily: 12pm-3:30pm
Dinner
Daily: 5pm-11pm