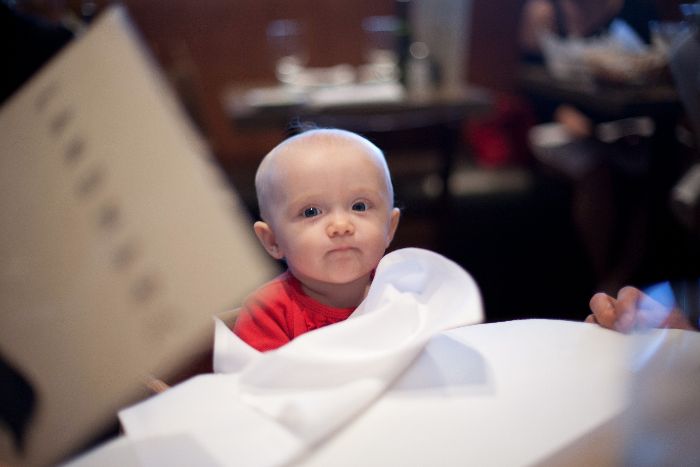 For Alec's first Father's Day, we wanted to try a restaurant near Central Park. Landmarc at the Time Warner Center is right on the edge of Central Park, at Columbus Circle, so it's the perfect location if you want to dine and then stroll or play.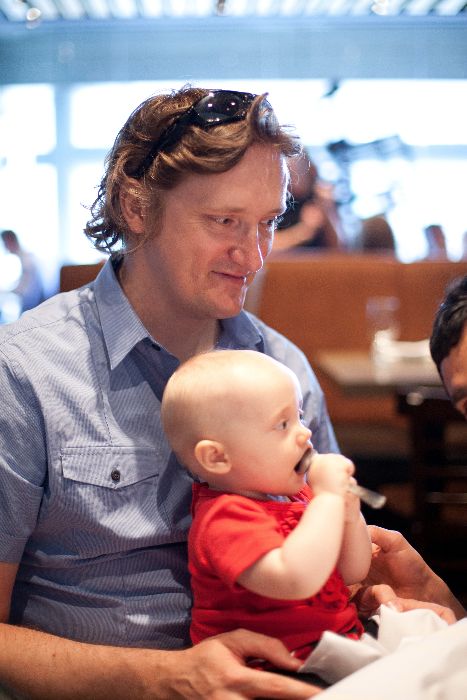 Landmarc features standard breakfast and brunch food, like omelettes, pancakes and egg dishes. I found them to be a bit over priced (a basic omelette starts at $18), you do get to eat lunch with a killer view of the park and Columbus Circle.
A real family restaurant, there are always lots of kids dining at Landmarc – which will be obvious as soon as you arrive and see all of the strollers parked outside. Be sure to reserve your table in advance via Open Table.
Last bite: Solid food, great view, and you're right on Central Park!
Highchairs: Yes.
Stroller storage: Yes. Stroller parking outside the front of the restaurant (inside the Time Warner Center), or you can bring in small foldable strollers with you.
Easy access: Yes.
Change tables: Yes.
Kids' menu: Yes.

Landmarc
10 Columbus Circle, 3rd Floor
New York, NY 10019
Phone: (212) 823 6123
Hours:
Open 7 days a week from 7am-2am