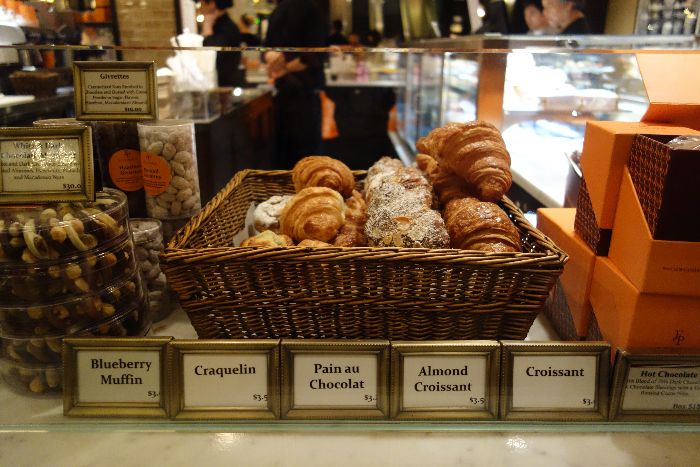 The Plaza Food Hall beneath the famous Plaza Hotel is our secret go-to place when we're in midtown and need to eat something good in a hurry. For some magical reason, tourists haven't yet discovered it, so it's never crazy busy, even on weekends at peak brunch or lunch times. This could be due to its relative newness—while the more well-known The Plaza Food Hall By Todd English opened under the Plaza in 2010, the expanded (and more reasonably priced) food hall with the smaller vendors only opened in May 2012.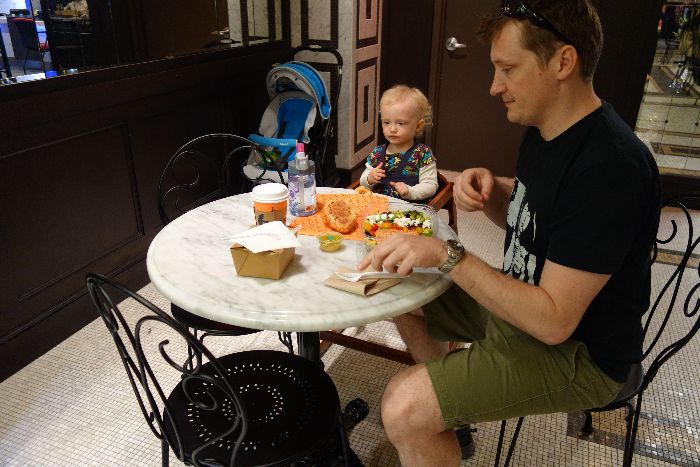 The food court consists of stalls from some of New York's finest (and most famous) restaurants and bakeries. Current vendors in the Food Hall: Billy's Bakery, FP Patisserie by Francois Payard, Kusmi Tea, La Maison du Chocolat, Lady M, Luke's Lobster, No 7 Sub, Pain d'Avignon, Sushi of Gari, Tartinery, Three Tarts, William Greenberg and Yoart.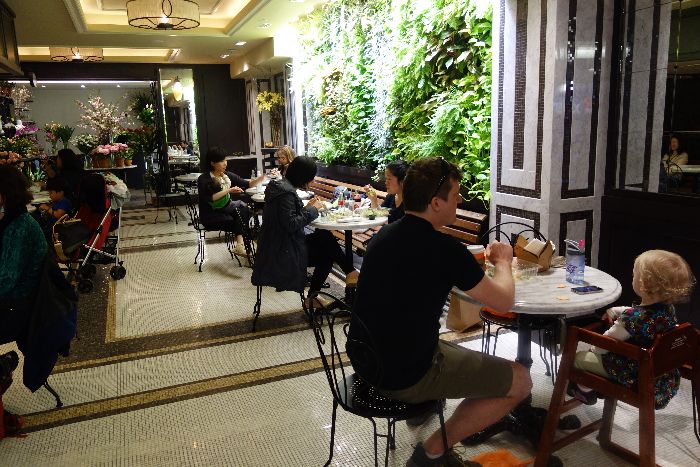 Give yourself time to do a lap and get acquainted with your huge amount of choice. This will be the most difficult part of your time at the Plaza Food Hall. Honest. Some vendors offer ready-made food that you can simply grab and chow down, you can also get made-to-order cooked food if you're planning to hang around a bit longer.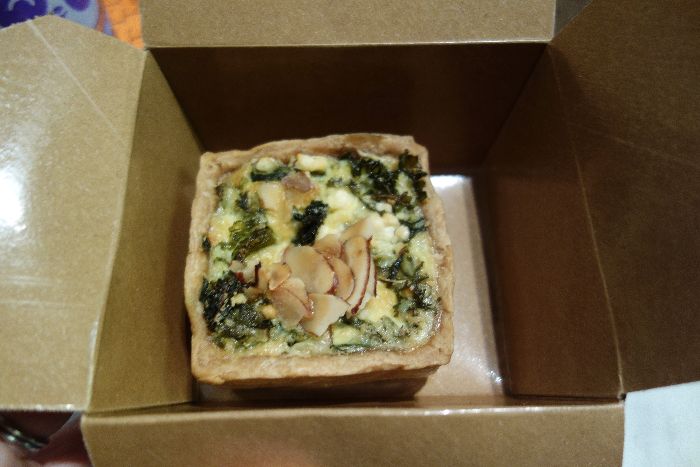 I chose a vegetarian quiche from Pain d'Avignon. It was heated up for me in their little toaster oven, and came with a separate side salad, delicately topped with lemon dressing. Cheese, of course, devoured most of my quiche (anyone else have a hard time keeping track of how much they eat with a toddler stealing half of their food?).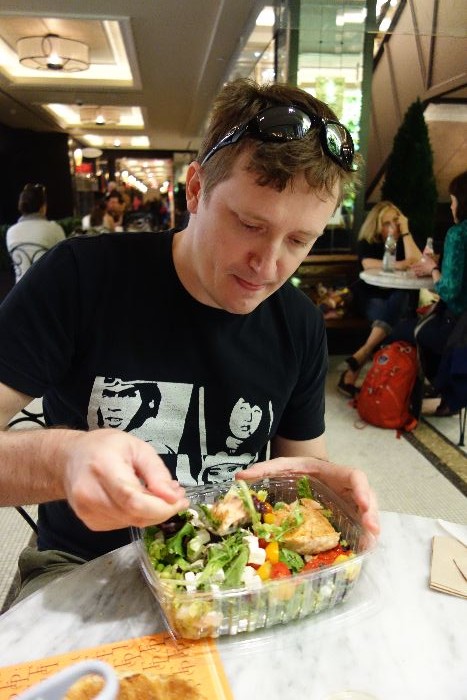 Alec chose a salmon salad from FP Patisserie by Francois Payard, plus a few croissants for us to share. Tip: the croissants by Francois Payard are some of the best croissants you'll find in New York City, so grab a few when you get the chance, even if you're not feeling particularly hungry at that moment. You'll be thanking yourself (and, hopefully, us!) a few hours later for your forethought.
One of the reasons the food court is so family-friendly is the large seating area they have. Plenty of room for strollers, lots of high chairs, and a casual, yet upmarket, ambience lending itself to the feeling of finer dining, without the pressure of trying to ensure that your little kids don't make a peep while you're eating.
Don't fill up too much on savouries—be sure to leave room for a treat of the chocolate, cupcake, slice of cake or yogurt variety. Take dessert to go if you can't squeeze in another bite.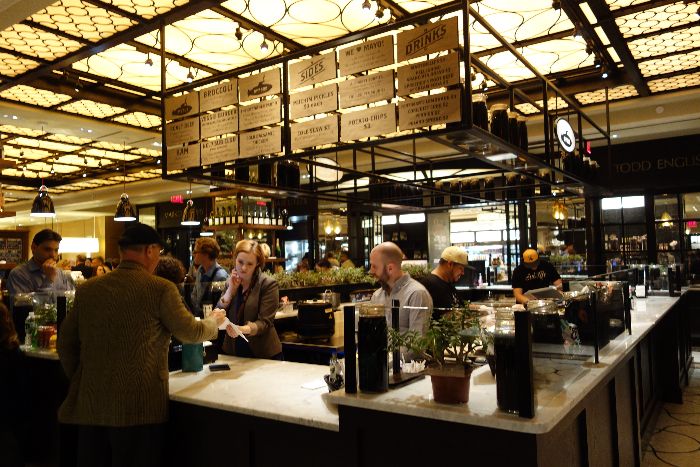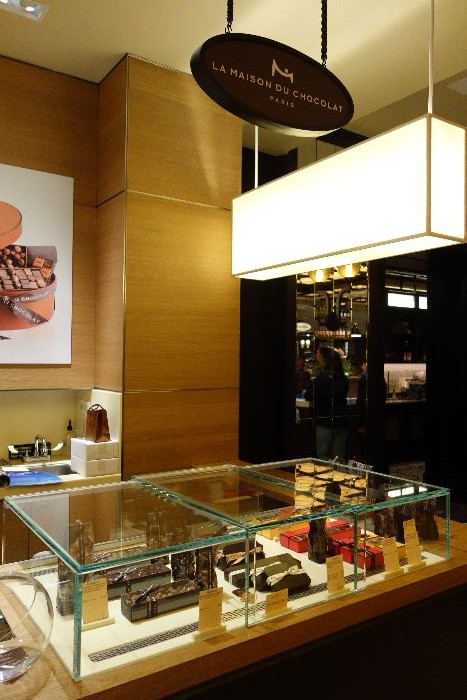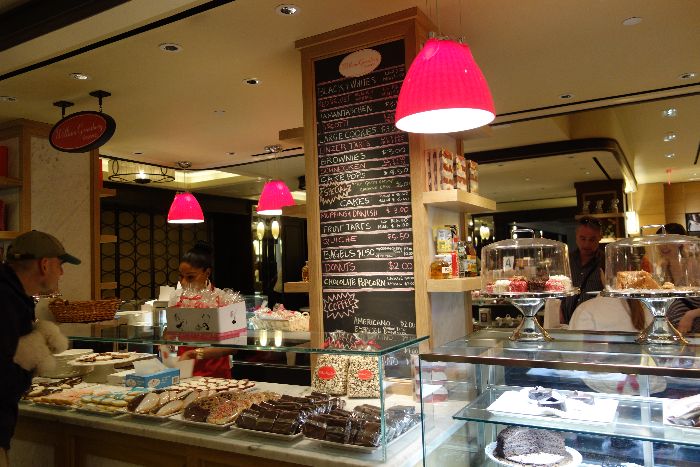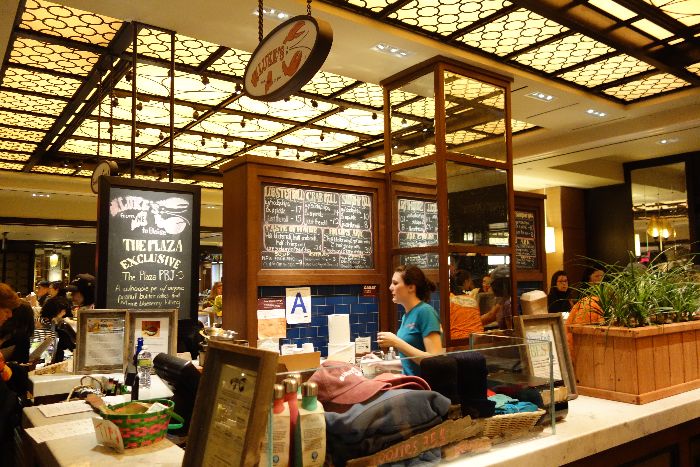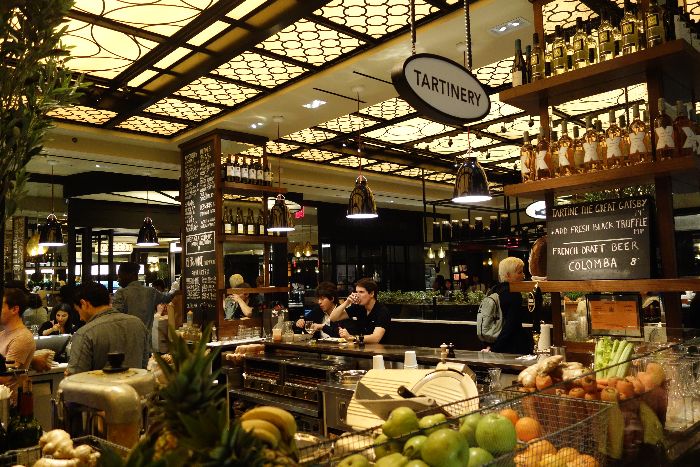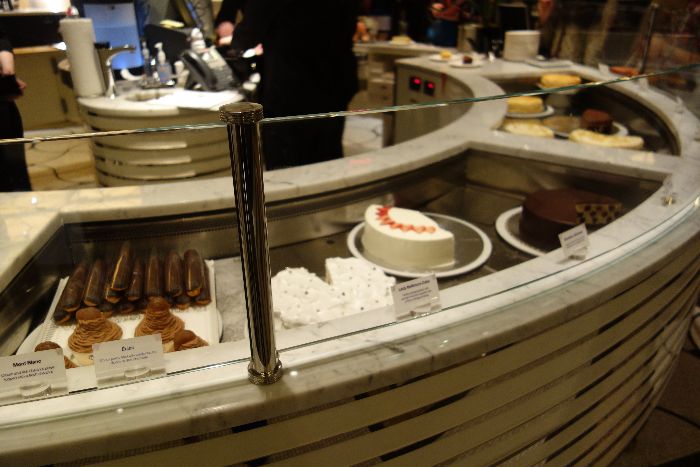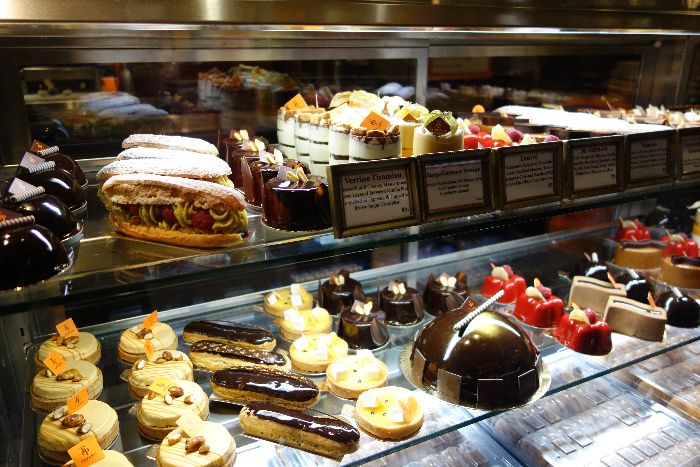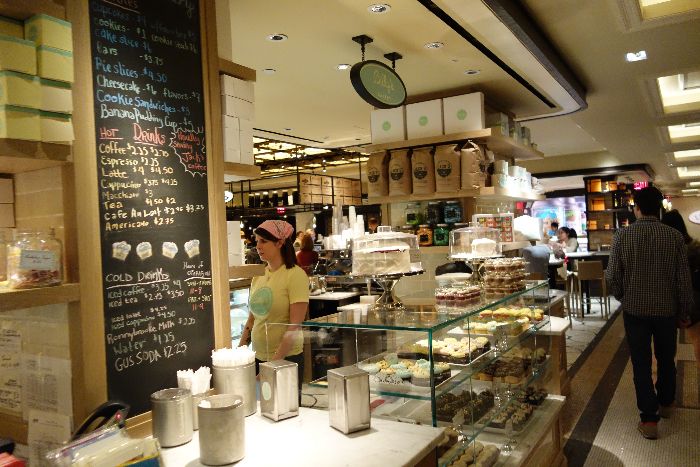 Highchairs: Yes.
Stroller storage: Yes.
Easy access: Yes. Enter via 58th st and take the elevator down.
Change tables: Yes.
Kids' menu: Not a specific menu for kids, but a lot of places to choose from, so there's sure to be something kids will like.
The Plaza Food Hall
1 W 59th St
New York, NY 10019
Phone: (212) 986 9260
Prices: $$$
Hours: Mon-Sat 8am-9:30pm Sun 11am-6pm