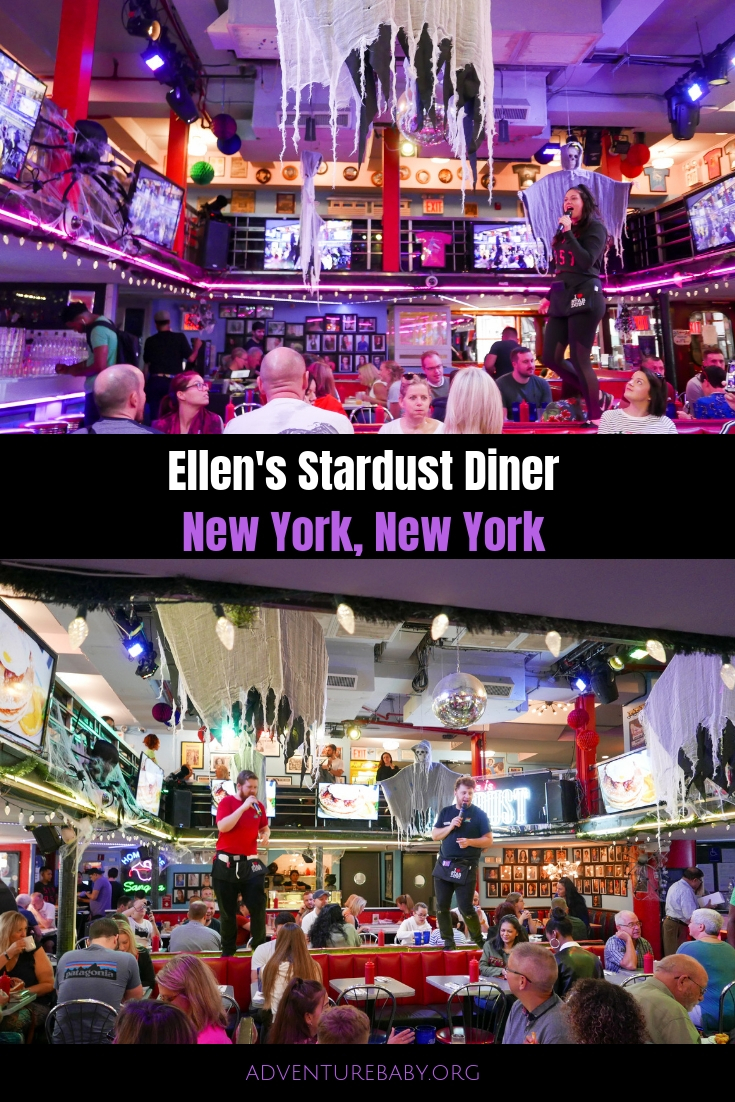 Ellen's Stardust Diner is an iconic 1950s-themed diner with singing servers and a massive menu filled with American classics. Located in the heart of Times Square, your server at Ellen's may be the next star on Broadway!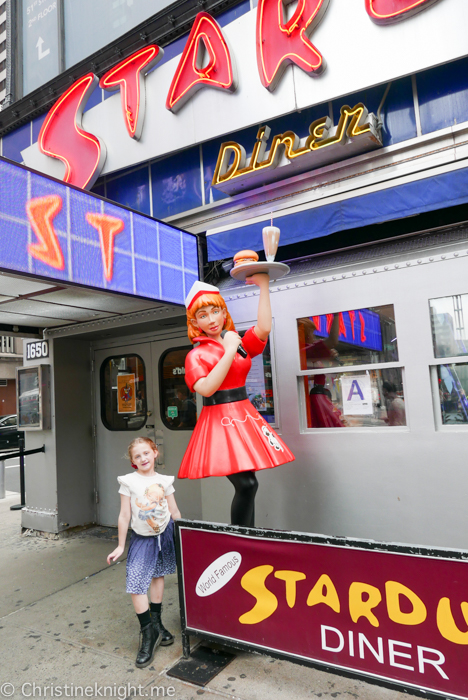 While Ellen's may be considered a bit of a tourist trap, it's incredibly fun and we have been several times. The food is overpriced but adequate – it's really the great singing and lively atmosphere that are the draw card here.
Our server, after introducing herself, hopped up on the tables to belt out a Broadway classic that left us speechless. The staff here truly have extraordinary talent.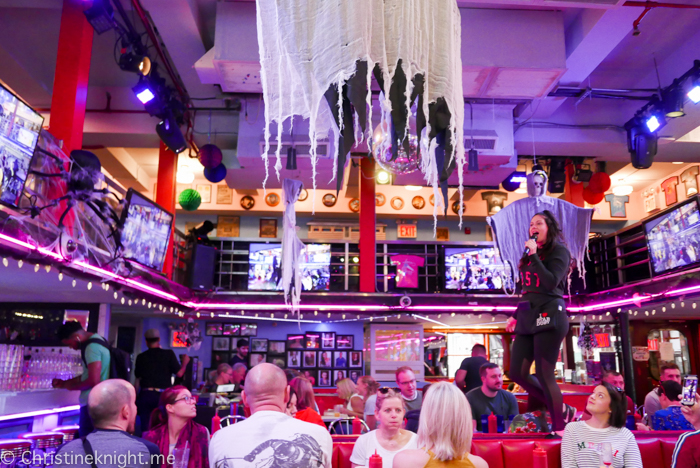 Ellen's Stardust Diner serves up plenty of options with an absolutely massive menu. It's an extremely popular spot, especially with tourists and tour groups, and there is usually a queue to get in that runs around the block. My advice is to come for breakfast since they open at 7am.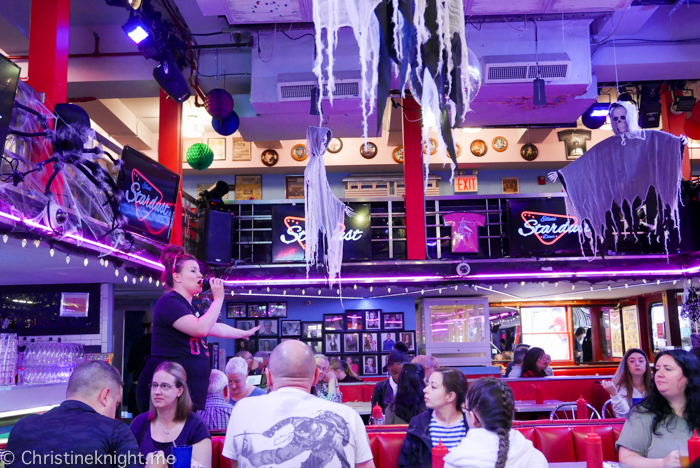 Not only is this a great time to visit and get a table immediately, it will also save you a few dollars on your meal. While there is an all-day breakfast menu, their dedicated breakfast menu is a different menu entirely and is served between served from 7am to 11am. It features cheaper food choices, making this a great time to go for both crowds and cost saving.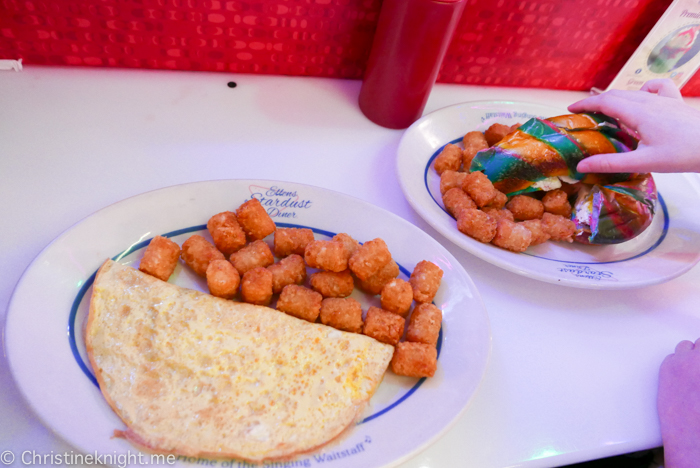 We ordered the plain Jane classic three egg omelette with tater tots ($13.50) and Joseph & The Technicolor Bagel (Yes! It's a Rainbow Bagel, served w/ rainbow sprinkle cream cheese and tater tots, $10.50). The omelette was really flat whereas we prefer fluffy omelettes and the tater tots packed a bit of spice, which meant while I liked them, Cheese didn't. She did however love her rainbow bagel.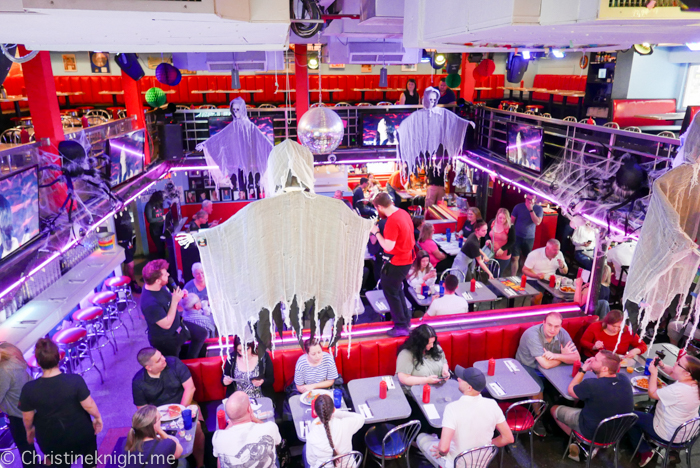 I do have to mention how excellent the service is from the singing waitstaff. Not only are they amazingly talented, they are also really great at their jobs. About 30 seconds after being given a massive glass of OJ, Cheese accidentally knocked it over. Our server dashed over, cleaned it up and replaced it with another in a spill proof cup, without being asked. Really great service.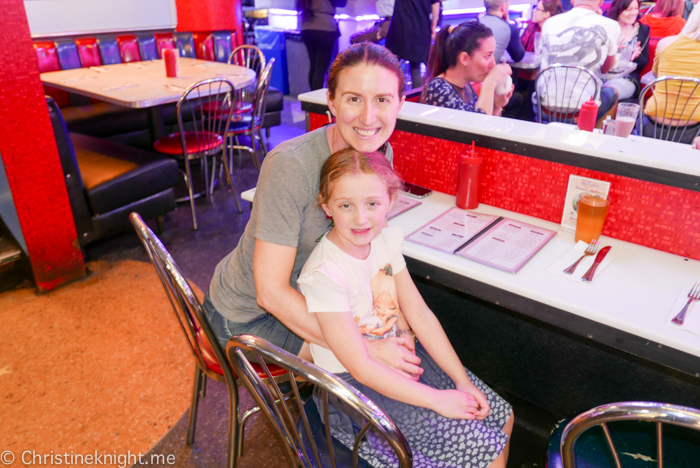 You can read about our previous experience at Ellen's Starburst Diner here.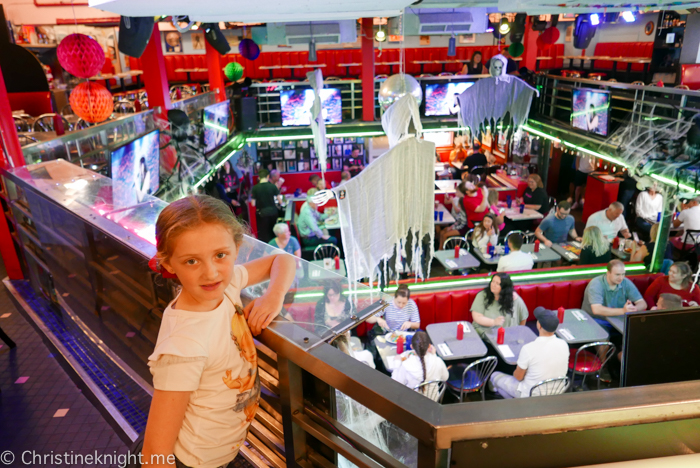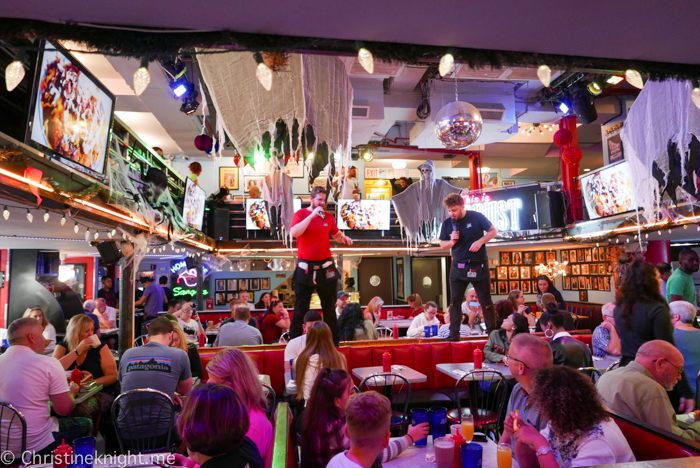 Ellen's Stardust Diner
Hours: Daily, 7am-12am
(212) 956-5151
1650 Broadway, New York, NY 10019
ellensstardustdiner.com