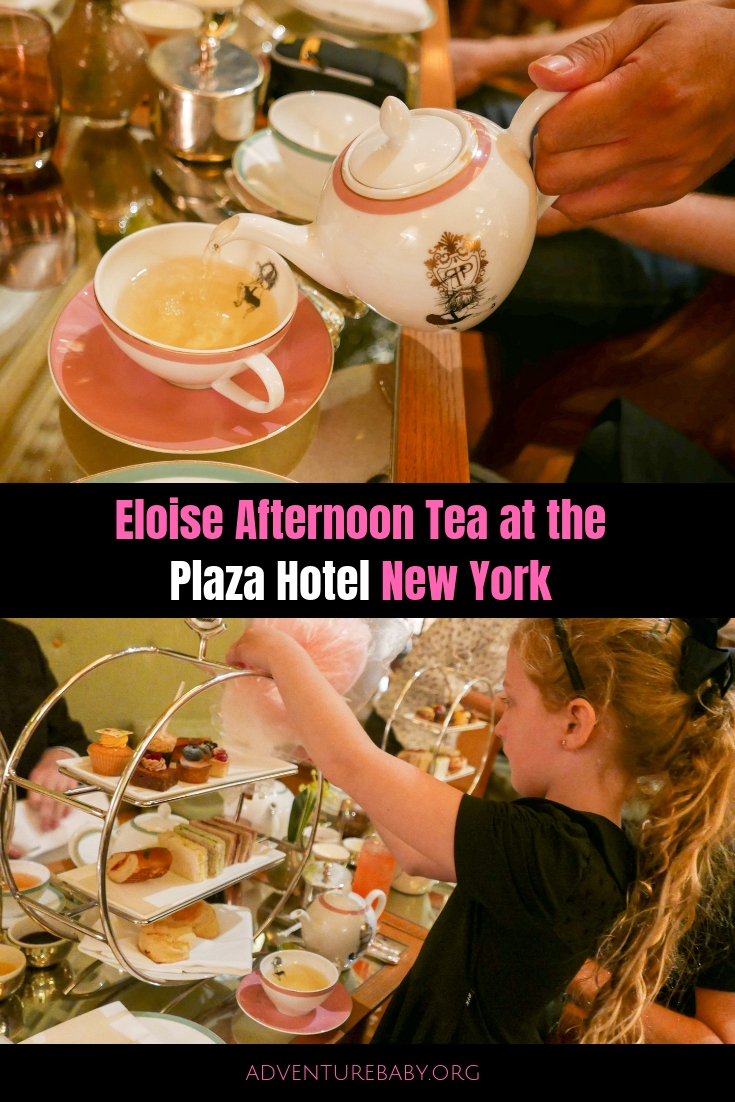 A rawther fancy way to enjoy a day in New York City is with the Eloise afternoon tea at the Plaza Hotel.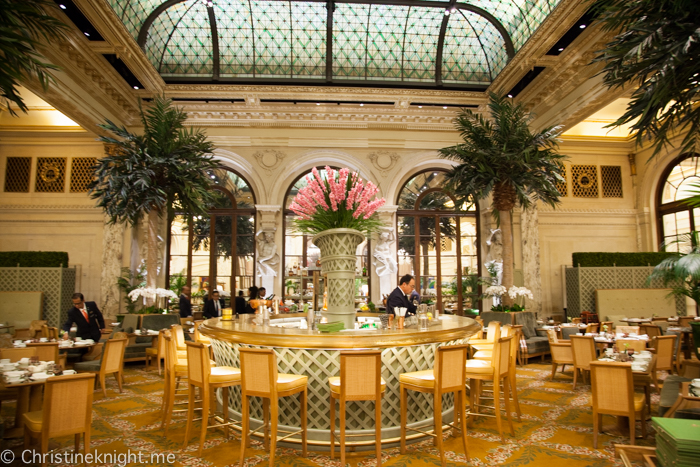 The Plaza's famous literary resident, Eloise, has a strong presence throughout the hotel, including the specially-themed children's afternoon tea in The Palm Court. Other places to find Eloise at the Plaza are to visit the Eloise store on the underground level, or if the sky's the limit, book the Eloise suite.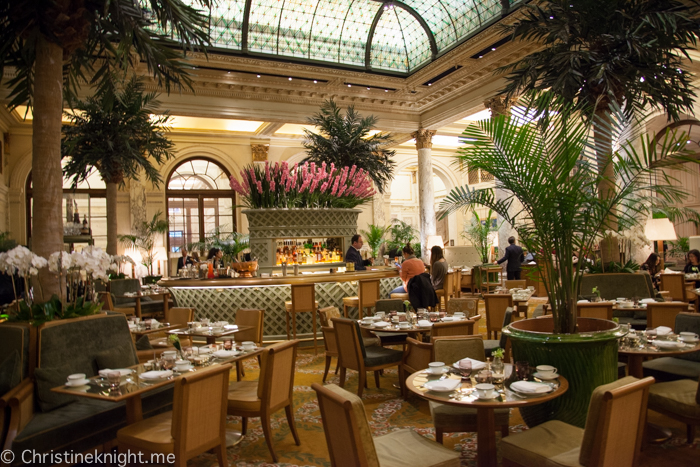 We booked the Eloise afternoon tea to indulge our city girl and she indeed did find it pink, pink, pink, and all too delightful.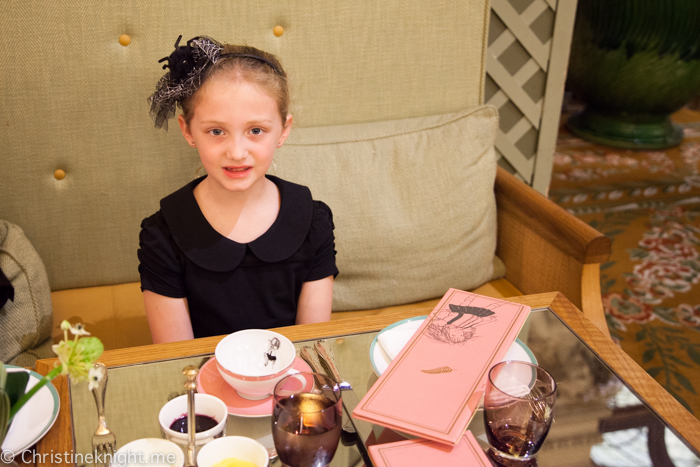 The Eloise Afternoon Tea is served on exquisite china that has been hand-painted for The Plaza Hotel. It can be purchased from the gift shop downstairs if you want to take home a special souvenir.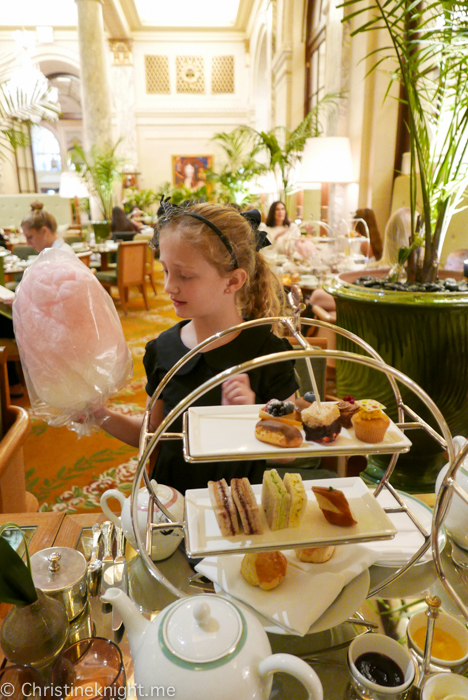 Eloise Afternoon Tea at the Plaza Hotel
Sandwiches and savouries
Organic Devilled Egg Salad, Dill Pickle Relish, White Bread
Tuna Salad, Celery and Carrots, Wheat Bread
English Cucumber, Minted Goat Cheese Green Goddess, Rye Bread
Organic Peanut Butter and Jelly, Wheat Bread
Parisian Ham, Gruyere Cheese, Bavarian Mustard,
Pretzel Ficelle
Scones
Freshly Baked Warm Seasonal Scones with Double Devonshire Cream, Lemon Curd and Preserves
Pastries and sweets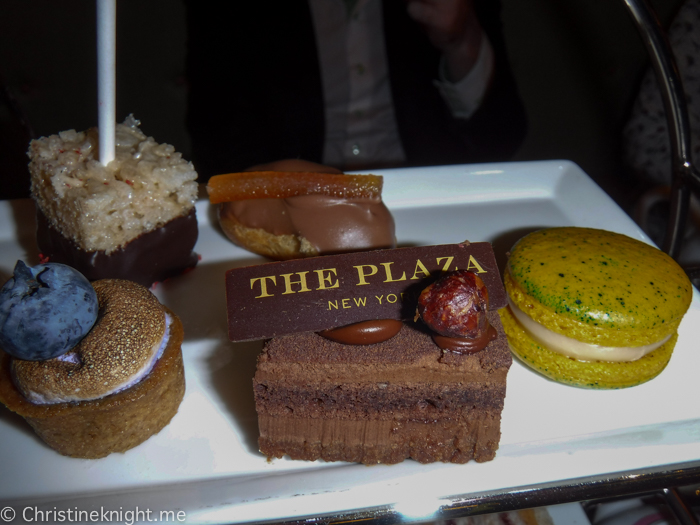 Chocolate Dipped Strawberry Rice Krispy Treat
Mandarin Orange and Milk Chocolate Éclair
Dulce de Leche Cup Cake, Mango and Lime Butter Cream
Seasonal Fruit Tart
Raspberry and Vanilla Cotton Candy
Graham Cracker Blueberry S'more
Dark Chocolate Fudge Brownie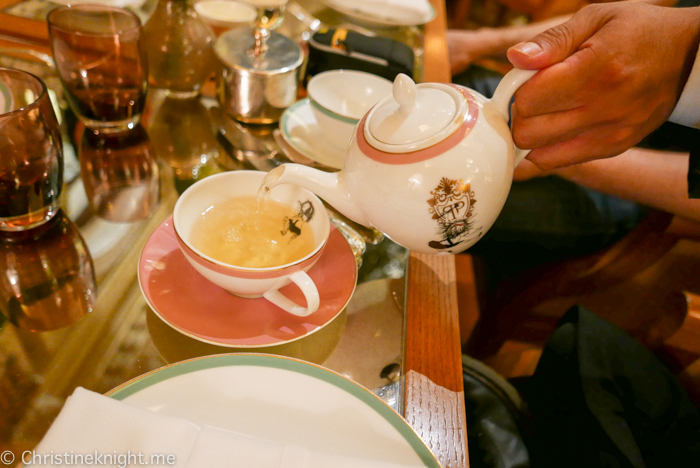 Hot hot teas
Tropical Garden (a fruity infusion with pieces of mango, pineapple, papaya and peach)
Children's Tea (a delicious fruit infusion with goji berries, papaya, and melon)
Rooibos des Vahinés (a delicious rooibos sprinkled with pieces of vanilla pods and almonds
Mélange du Cap (a delicious blend of rooibos with cocoa nibs and vanilla pods)
Quenchers
Cold Cold Pink Lemonade
Vanilla Iced Tea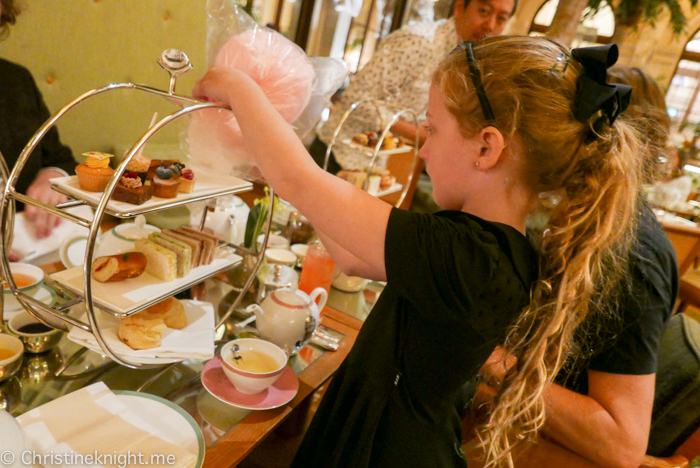 Our diner chose the pink lemonade (delicious!!!) and the tropical garden tea. Her favourite selections from the amazing platter of treats were the giant cotton candy, seasonal fruit tart and rice krispy treat. Considering the amount and quality of food, I thought it was excellent value.
The Eloise Afternoon Tea was a massive hit with our 7-year-old. She loved the custom china and special items she received that we didn't. The experience made her feel really special.
The Eloise Afternoon Tea is served 12:00pm – 5:00pm
$60 per child under 12 years of age
Adults can also enjoy an afternoon tea at the Plaza Hotel. Read about our Plaza Hotel afternoon tea experience here.
CONTACT
212-546-5300
palmcourt@fairmont.com
The Plaza
768 5th Ave, New York, NY 10019
Online theplazany.com