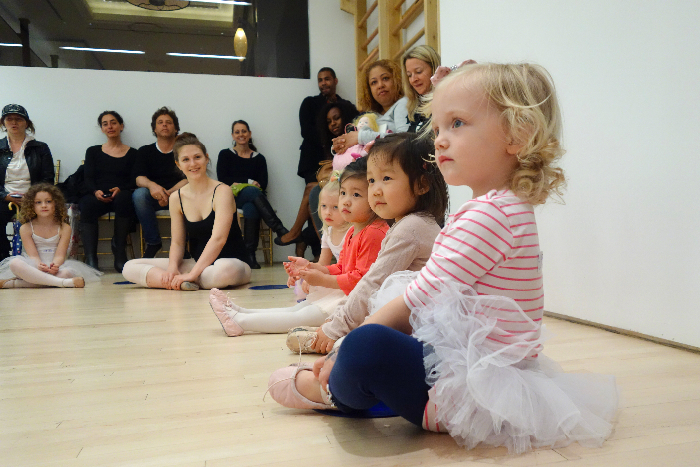 Ever since I arrived in New York, I've been dying to take my little girl to one of the special Eloise-themed  events at The Plaza Hotel. The Plaza pays homage to its most famous "resident" with a special Eloise suite, an Eloise afternoon tea at the Palm Court, and a series of special events run out of the Eloise Shop.
The Eloise shop is one of my favorite drop-ins when I'm in the area with my own E. It has the most adorable Eloise merchandise (that's a given), but it also has a lovely Eloise tea room with tiny chairs and tables; and another room with a stage, surrounding mirrors, pint sized grand piano and dress up tutus, wands and shoes. (Needless to say, we are frequent visitors at the shop.)
I've always thought my E was too young for the events, but when I saw the special ballet event, Creative Ballet with an Eloise Twist (for ages 3-5), I just couldn't resist. The events are on the pricey side (this one was $75 for adult and child, for a one hour event), but I thought it could be a special outing for us both. The ballet event included a 45 minute lesson followed by pink lemonade and treats, and a "mahvelous" ballet-inspired gift bag.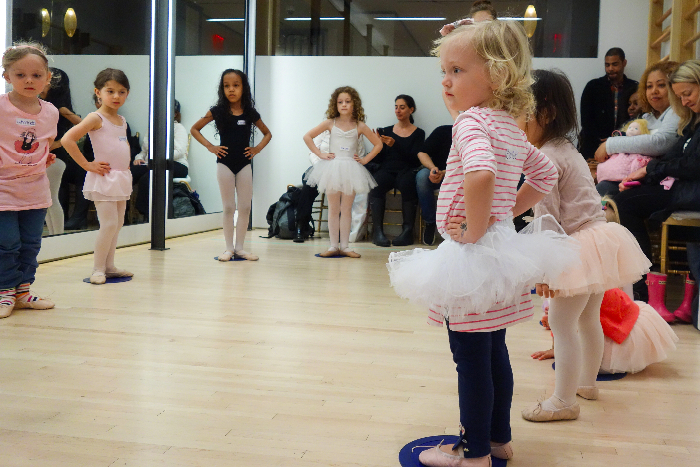 So on a rainy grey day, we dressed in our ballet finest (or one of us did, anyway), and joined other Eloise-loving ballet fans for a special class à la Eloise. The class was completely adorable: Two teachers led a bevy of ballerinas through stretches, tendues and twirls, encouraging their imaginations with a fantasy journey through Central Park and flying like a butterfly.
At a couple points during the class, my E had an attack of shyness (or nerves?) and freaked out a bit when she moved around the room and couldn't see me anymore, which is so unlike her. The teachers couldn't have been kinder or sweeter with her, gently encouraging her to join them, holding her hand, and including her in everything even when she was hiding in my lap.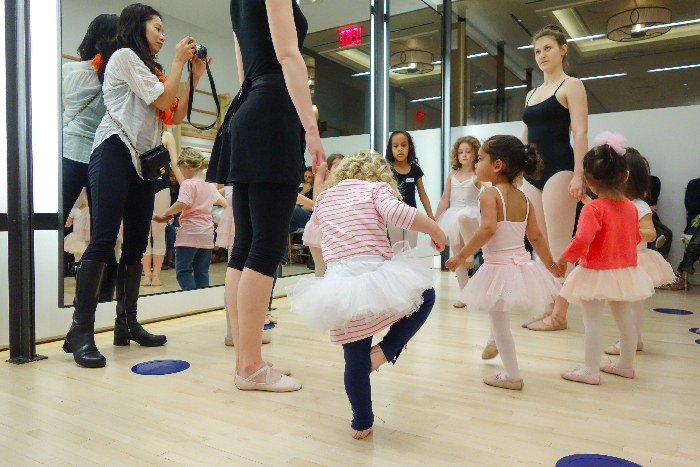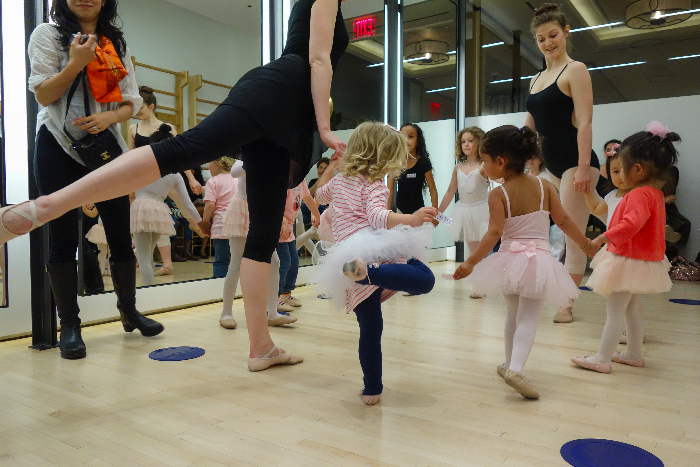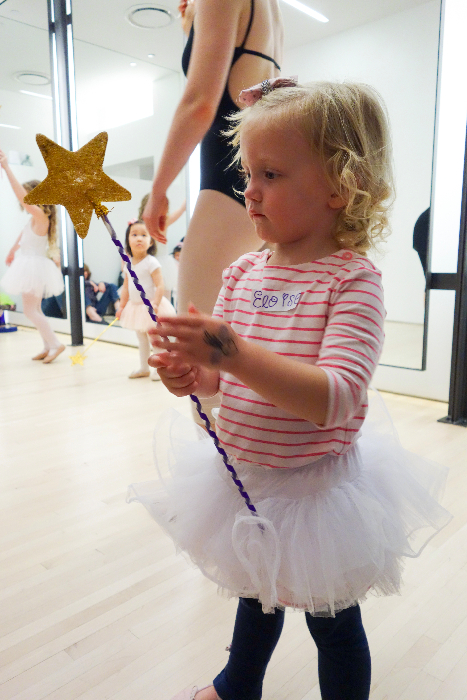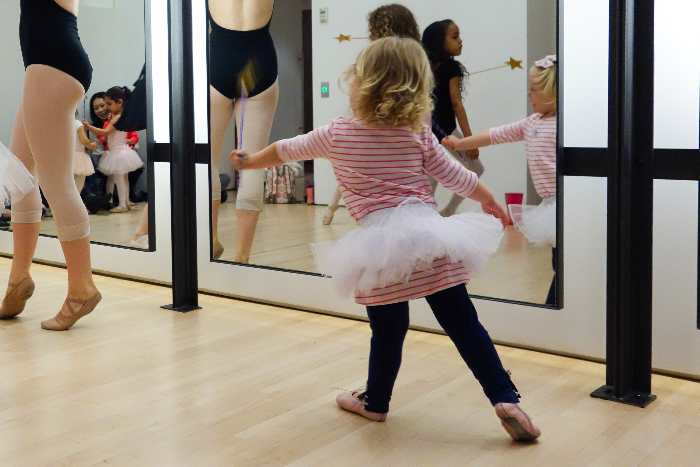 Following the ballet class was snack time. Usually this is held in the tea room within the Eloise store, but today it was booked for a party so we had our snacks in the main restaurant in the hotel instead. The atmosphere was just not the same, sadly. The kids were seated at too-tall tables and large, uncomfortable chairs that were totally unsuitable for little kids. We were surrounded by adult diners enjoying their lunches, which meant that the kids had to sit still (uh-oh!), talk quietly, and stay put (which, frankly, is very un-Eloise-like).
The snacks were nice and simple, however: The menu included strawberry lemonade, fresh fruit skewers and sugar cookies. As we left, we were given our gift bag, which included a cute Eloise tee and water bottle.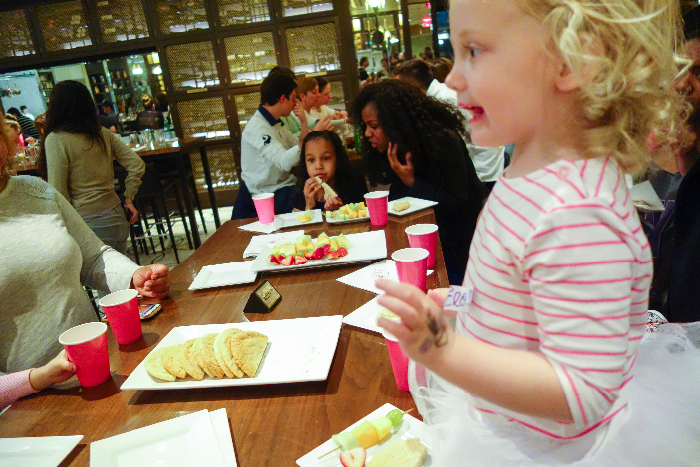 Before leaving I let E have a run around the Eloise store. She adores the baby grand piano — as do a lot of aspiring Eloise's!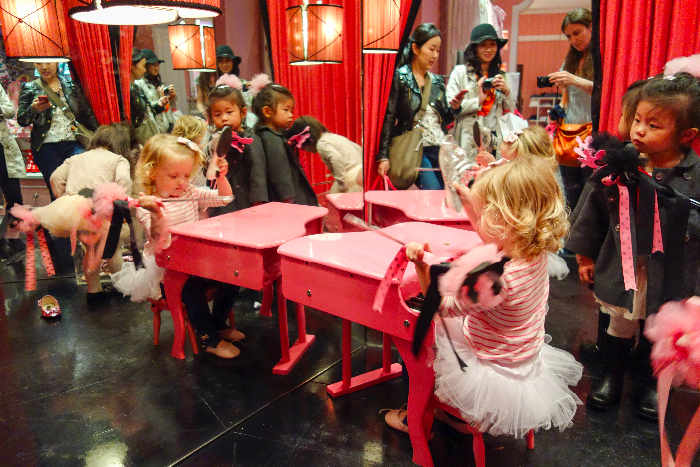 Eloise At The Plaza Hotel
1 W 58th St
Manhattan, NY
Phone: (212) 546 5460
Get Directions