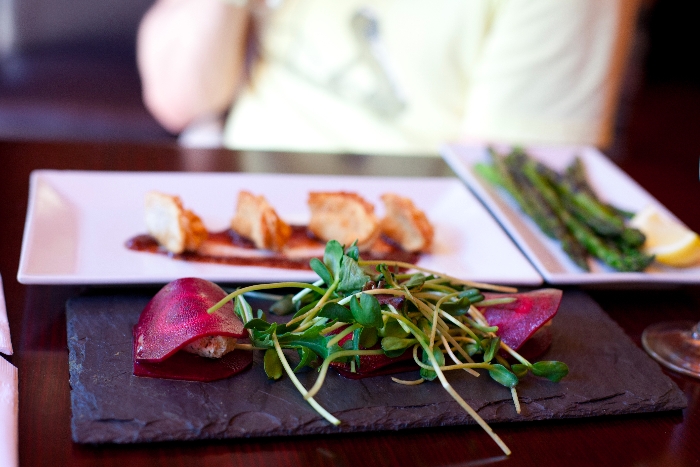 In a city as huge as NYC, it's easy to find food to suit every dietary requirement. Delicious organic food is only a hop, skip and a Google away in most parts of the big city. As a major foodie (and vegetarian!) I'm all over restaurants and cafes where I can get fresh, locally-produced food to nourish my greens-craving body and introduce my toddler to healthy and delicious cuisine (Kale is delicious! Promise!).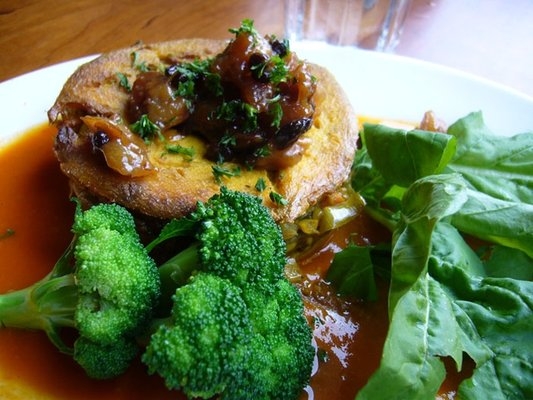 Best dinner with friends: Angelica Kitchen (300 E 12th St, East Village, New York, NY)
Serving organic, plant-based food, Angelica is an East Village neighbourhood fave. They serve only top quality, organic fruits and vegetables (often served to diners less than 48 hours after being harvested). Note: Angelica Kitchen is vegan, and in addition to serving no meat, eggs, dairy or animal products, they also use no refined sugars or preservatives. Be sure to try their Southern Style Cornbread ($3.75), which Yelpers have written odes to. Gluten-intolerant diners are also well catered for at Angelica's. No reservations, cash only. Bring kids on weekends – just be prepared to squish in, it's tight quarters inside!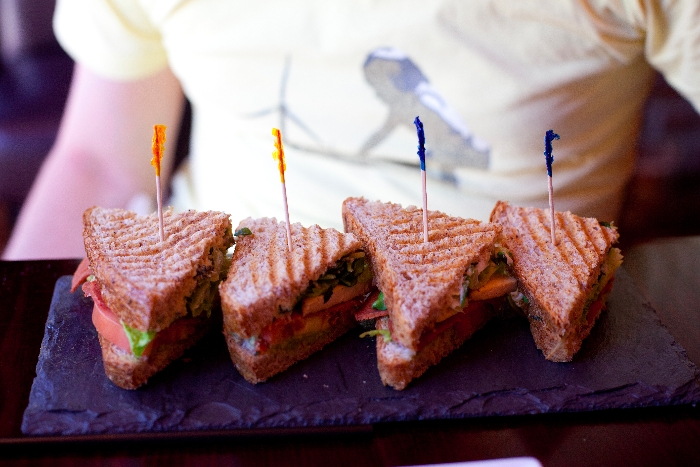 Best weekend lunch: Cafe Blossom
The Blossom empire includes Blossom in Chelsea, Cafe Blossom on the UWS and West Village; V-Note, an organic wine bar and vegan bistro; Blossom Bakery in Chelsea; and Blossom Du Jour, open in three locations (67th st, Chelsea and Midtown West). My personal favorite is Cafe Blossom in the West Village, where I like to go for special occasions like Mother's Day or a date lunch with my husband. Their fresh ingredients come from local farms and small distribution companies, and every dish is free of animal products. My favorite dishes are the Salt and Pepper Garlic Fries ($6, they keep the toddler happy), Fried Cashew Cheese Dumplings ($11), and the Avocado BLT with smoked tofu, sunflower sprouts, mayo, cashew cheese on toasted whole grain bread ($13). As an added bonus, they're super kid-friendly – kind staff help diners with families feel right at home.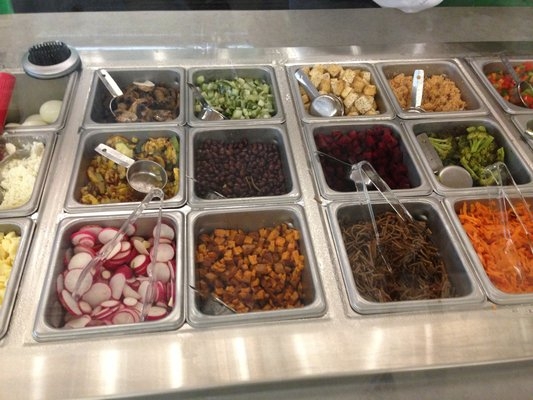 Best working lunch: Sweetgreen (1164 Broadway)
This salad transplant from DC recently opened in the NoMad Hotel. It's the hotspot for local business folks to hit up during their lunch break, so if you go during the week expect a long line (which moves pretty quickly). Sweetgreen is all about salads made with with local and organic ingredients. Choose a seasonal monthly special (September's salad is organic arugula,  shredded kale with local watermelon, heirloom tomatoes, cucumbers, organic mint, local feta, spicy sunflower seeds, champagne vinaigrette) or build-your-own (choose from bases like shredded kale or warm grains). With your kid? Go on a weekend to avoid the queues, and take your salad to nearby Madison Square park to let the kids run around while you enjoy your sweet Sweetgreen salad.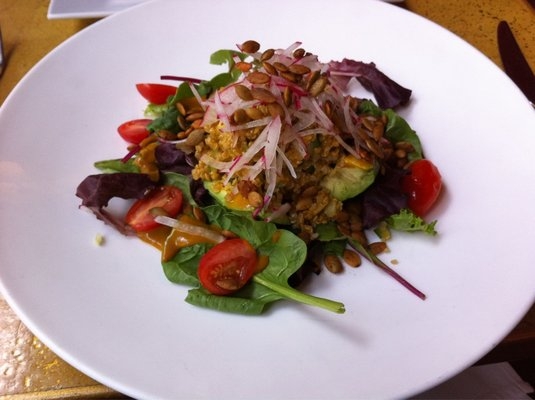 Best date night: Candle 79 (154 E 79th St)
The quiet, elegant atmosphere is perfect for a romantic date night. Diners enjoy vegan, seasonal and organic cuisine. Everything served is free of pesticides, chemicals, and hormones, and doesn't include any genetically modified foods. Try the Live Stuffed Zucchini Blossoms ($24, with broccoli, cauliflower, corn, crunchy sprouts, cashew vegetable cheese, avocado sauce, pico de gallo) or the chef's daily hand-cut pasta. Candle 79 is also a great place to take the family for a special early dinner out. The staff are friendly and accommodating to children.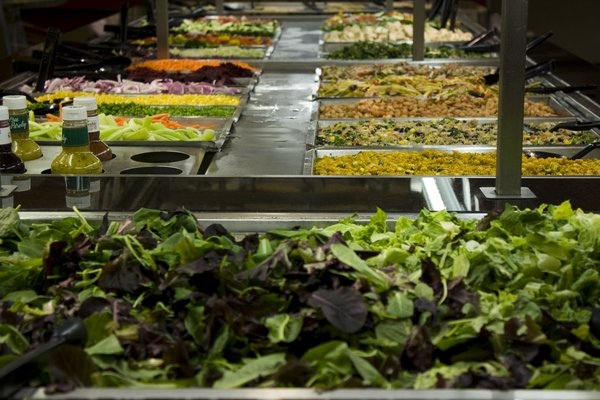 Best food on-the-go: Whole Foods
As well as being a super-expensive supermarket that stocks produce and ingredients for every possible dietary requirement, Whole Foods also has an amazing selection of prepared foods and a salad bar to die for. All ingredients are natural or organic and as many as possible are locally grown. This means no artificial flavors, colors, sweeteners, preservatives or trans fats. I love to grab a salad from Whole Foods in the Time Warner building at Columbus Circle and take it to sit in Central Park for a delicious, reasonably-priced lunch. Whole Foods is an especially good respite when you're out with kids. Great food and a casual dining area make for an easy, tasty place to eat, without the stress of going to a fancier restaurant.