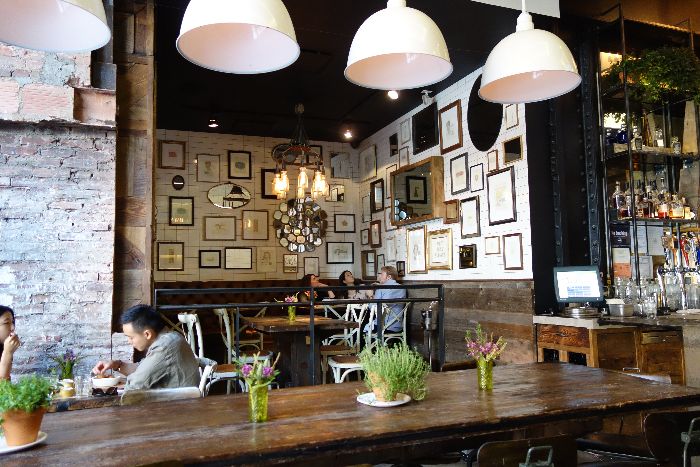 One of our favourite areas of the city is in Chelsea right under the High Line, with Chelsea Markets, the Hudson River Park and Chelsea Piers all a short stroll away. A new eatery to this prime strip of real estate is Willow Road, a New American restaurant and bar offering twists on classic dishes and an extensive cocktail menu (try the Hair of the Dog pick, the Willow Fresca—sparkling wine, fords gin, fresh lemon, peach tincture—$14, for a refreshing zing to wake you right up).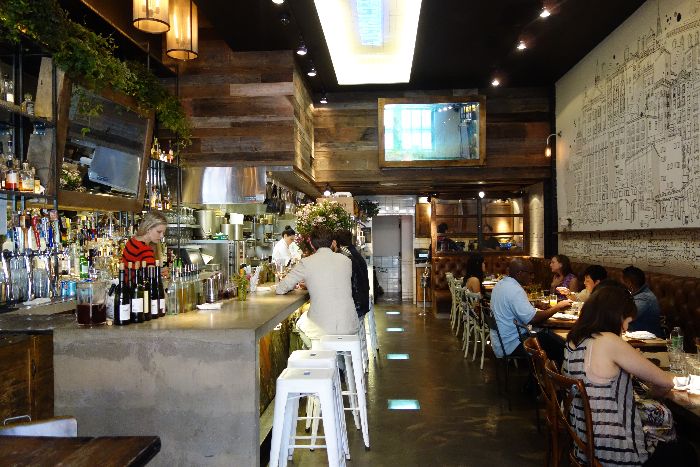 Thanks to the not so reliable service on the subway, we arrived late and somewhat dishevelled. The hostess couldn't have been friendlier or more charming, letting us sit at the table while we waited for everyone else to arrive. No highchairs, so we sat in a corner booth-type area, and squished the Cheese between us to stop her from escaping. The vibe was a bit party-like, which was surprising for a brunch crowd. A hen's party wearing candy pink cowboy hats took up one large table (and were amazingly mellow), while upbeat tunes played over the speakers.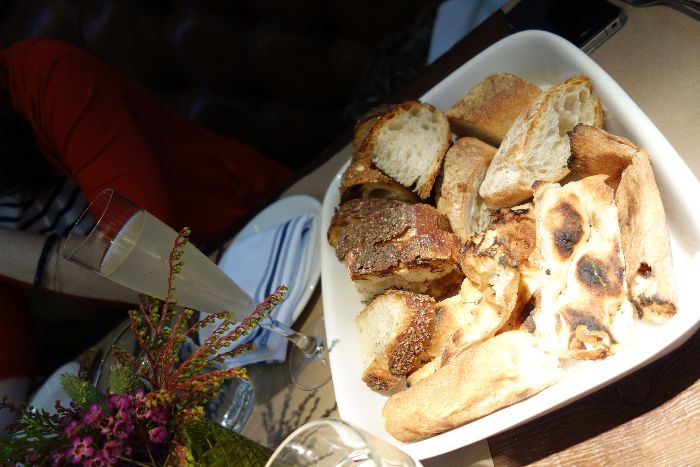 We ordered the bread basket to keep Cheese entertained while we waited for everyone to arrive and order—it came literally in a casserole dish, possibly the most bread I've even see dished up on a plate. It was fresh and warm, but with no butter, spreads or oil. Upon request we were given a dish of whipped butter, which complemented the bread to perfection.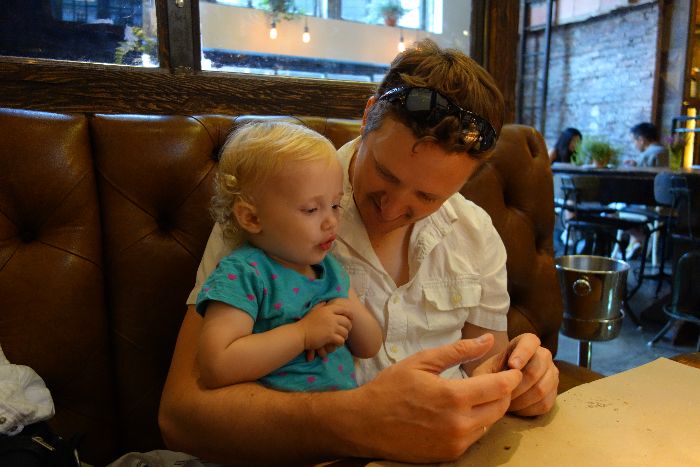 It seems like Cheese has reached a certain difficult age where dining out is similar to our first few months with her as newborn. As in, one of us would eat while the other walked around rocking the baby. Now, instead of being rocked, our chaos-loving toddler, who refuses to sit still for a minute, needs to be escorted around by one parent, while the other gets a few minutes to shovel in her food. We'd been warned to expect this at her age (22 months), so it's not a big surprise. It does, however, mean our restaurant choices for the next few months will be a lot less of the sit-down variety, and more of the grab-and-go kind.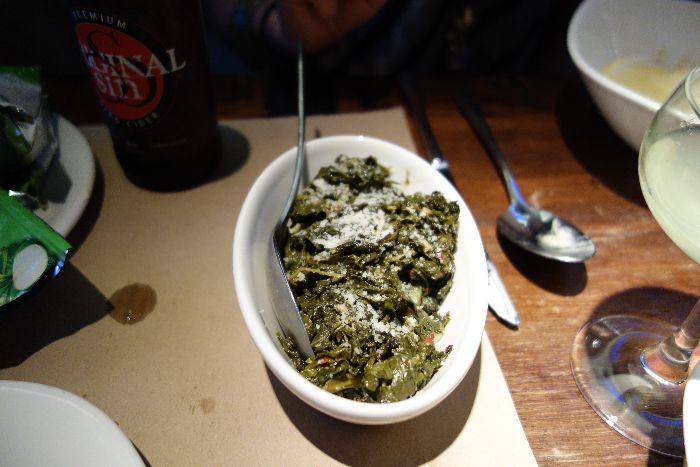 We had a few friends with us, so we ordered a good variety of brunch food, including the Crispy Black Kale (with pecorino, chile and garlic), Cast Iron Baked Eggs (with chorizo, charred scallion, parmesan cream, $16), Slow-Cooked Eggs (with steel cut oats, smoked bacon and maple hollandaise, $15), Egg White Omelette (with spring vegetables and charred tomato sauce, $14), Charred Bean Salad (with mustard seed, pepita and smoked paprika, $14) and the star dish of the day, the Brioche French Toast (with banana-apple caramel and whipped sour cream, $15).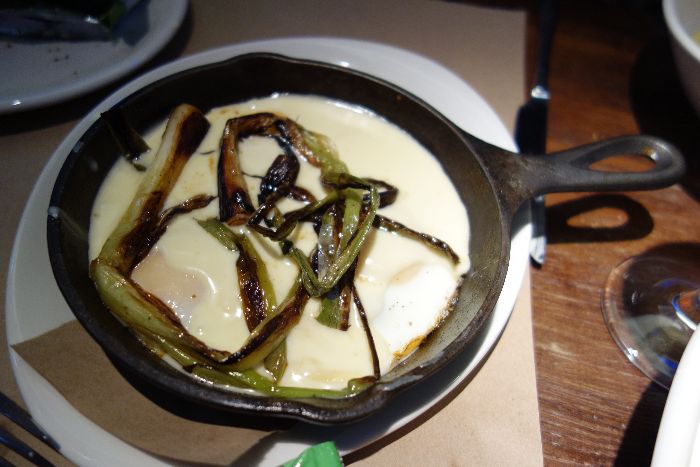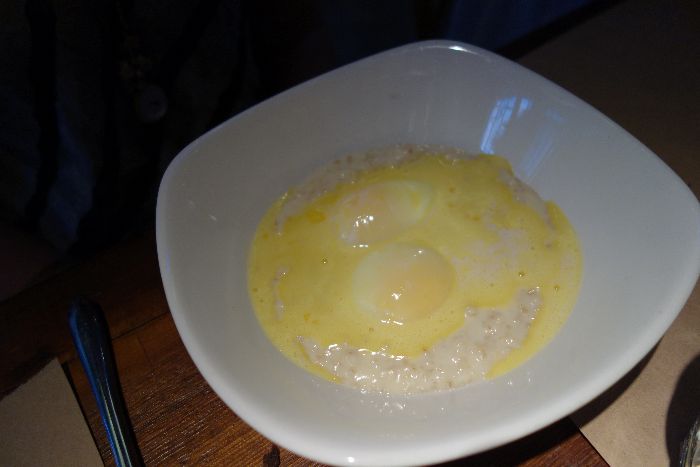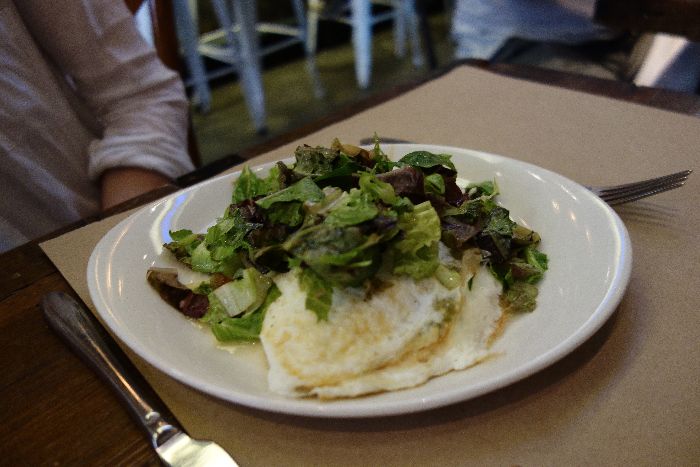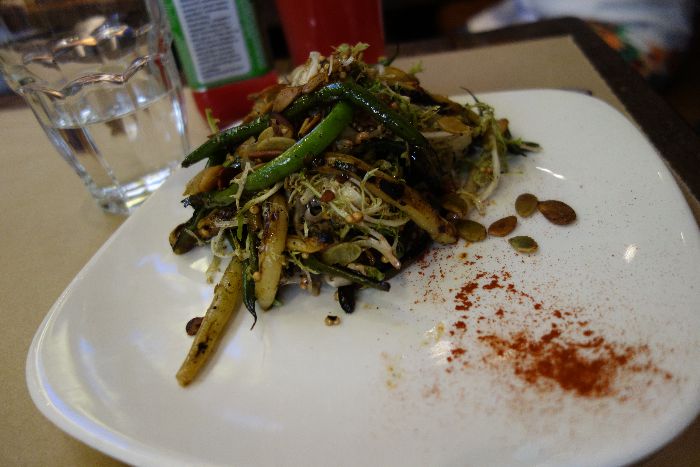 The Charred Bean Salad was the dish of choice for our gluten-and dairy-intolerant friend. It was also perfect for both of the vegetarians at the table. A great mix of flavours and textures with perfectly grilled beans and seeds, and a zing of paprika.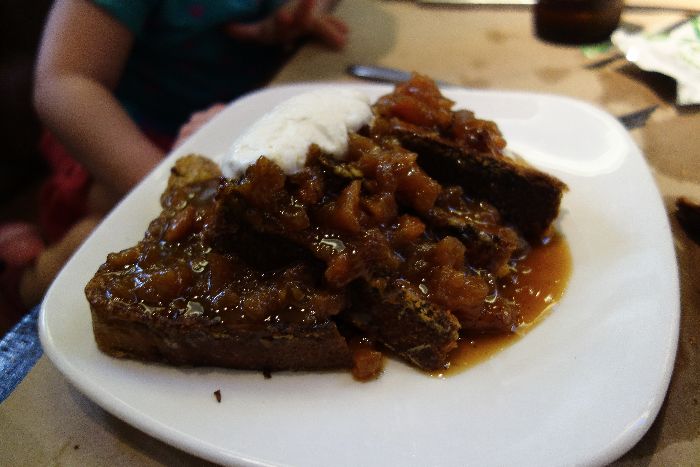 My Brioche French Toast was lusted after by everyone except the toddler who just wanted to eat pieces of ice from the water chiller. It was everything French toast should be—light, fluffy, sweet, and covered in a delicious apricot and caramel fruit compote, with a dash of whipped sour cream. It. was. amazing. I may have shared it around to stop all the hungry faces from staring at me.
While Willow Road had none of the usual baby-friendly paraphernalia, what they did have was extremely friendly and accommodating staff. Miss Cheese was at her wriggliest (walk! walk! down! down!) and spent the entire time running around the restaurant (yes, we were THOSE people) and up and down the ramp and stairs out the front. The hostess and other staff we ran (literally) into during these strolls could not have been more understanding and kind, making it super kid-friendly even without highchairs and change tables.
Last bite: A great option for brunch with friends or a date night in Chelsea. Bring the kids for a fun meal, with super friendly and accommodating staff. Order the Brioche French Toast and a Hair of the Dog, and enjoy a relaxed outing.
Highchairs: No.
Stroller storage: Minimal – bring a fold-up stroller or carrier.
Easy access: No. There are a few steps to get in after the ramp at the entrance.
Change tables: No.
Kids' menu: No.
Willow Road
85 10th Ave (between 15th St. & 16th St.)
New York, 10011
Phone: (646) 484 6566
Prices: $$$
Hours: Brunch: Sat-Sun 11am-3pm Lunch: Mon-Fri 12pm-3pm Dinner: Mon-Sun 5:30pm-3am
Reservations