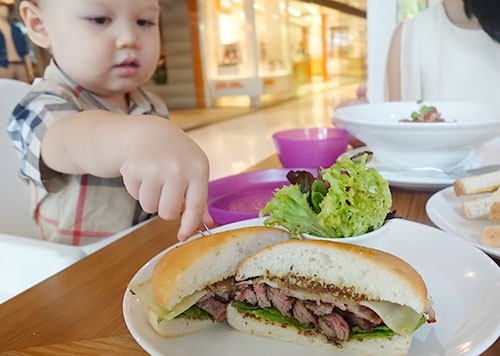 The Providore is an open-concept cafe in (relatively quiet) Mandarin Gallery on Orchard Road. I finally managed to pay it a visit last week. I love the cafe layout. They have jams, teas and coffee for sale in pretty jars and tins on one side, and a scattering of tables around the cafe.
I personally felt that the air-conditioning is pretty chilly in the mall, so I selected a seat near the glass doors with the hope that some fresh (warm) air would gust in whenever someone walked through the doors. It somewhat worked.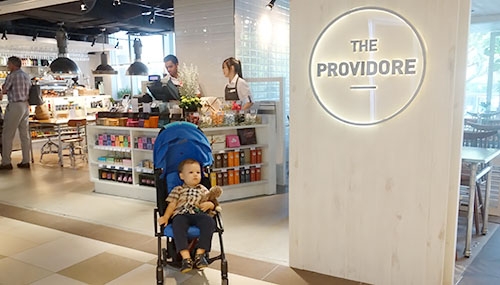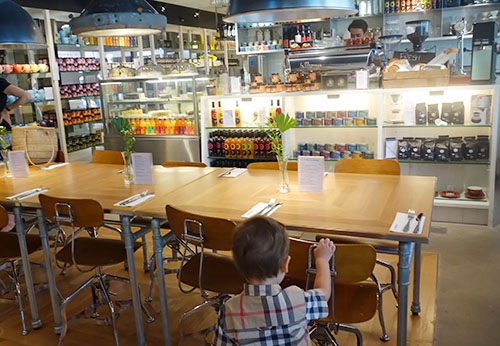 Their Latte was a delight. Served piping hot, it was rich and smooth and…… "LOOK! Heart!" said Hunter.
The Mocha was mixed with liquid chocolate – thumbs up. Cannot stand mocha drinks mixed with chocolate powder.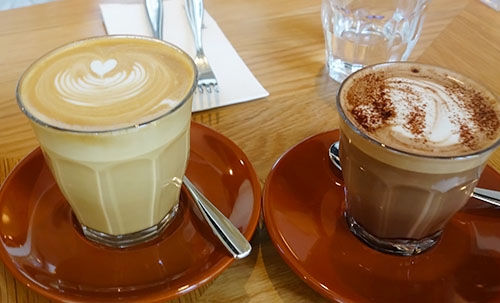 We enjoyed a quiet chat whilst waiting for our food to arrive. The open-concept layout of the cafe and laid back vibe seemed to go down well with Hunter, who was very well behaved and fun for most of our meal. He was rewarded later with some time on the iPad, and had us adults singing "Tayo tayo tayo!" loudly. AHEM.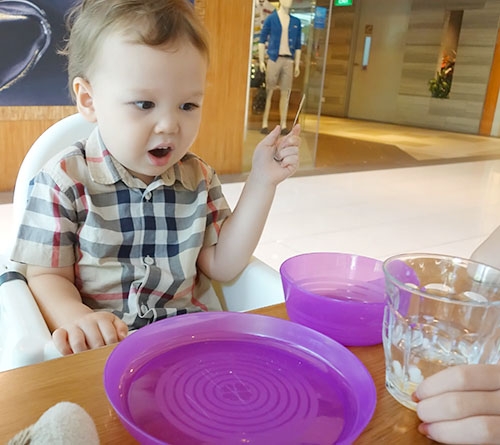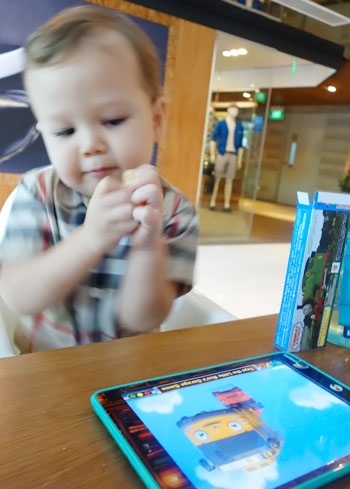 The Grilled ham and cheese toastie ($14.50) came out looking exceedingly bland. This was also due to the fact that I asked it to be served on their "softest bread", since it was meant for Hunter. The sandwich came out looking like… well… something I slapped together at home.
It was very dry and hard to swallow, though the flavours were good. I cut off all the crusts (which was dry and had no ingredients) and fed him the middle bit, and he did eat it – so I was relieved that at least someone enjoyed it!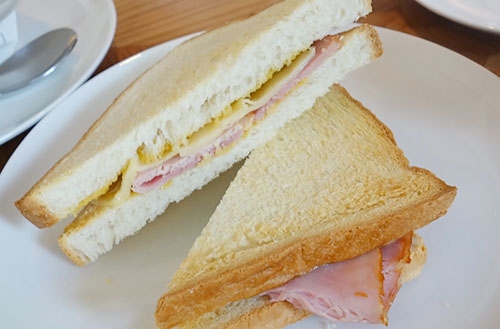 The Providore have a rotating Lunch Specials menu, and one of the items there that day was Spaghettini with seared tuna ($25.50). I thought spaghettini was very very thin spaghetti, but this was regular spaghetti. Not that it's a bad thing, but just odd that they mislabeled something like that. The pasta was good, with fresh tuna and lots of stewed tomatoes in the sauce. Hunter loved this.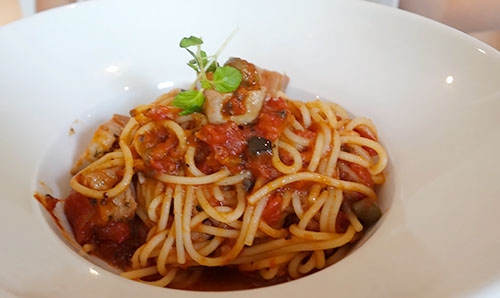 I thought the Steak sandwich ($14.50) was a winner, and great value considering the woeful Ham & Cheese Toastie was the same price! It was a petite portion (especially the steak), but was beautifully executed. The bread was fluffy, soft and warm. And the steak – ohhhhh, delicious! So absolutely tender with no weird rind bits. They were a little heavy handed with the mustard (it made us reel), but we still really enjoyed this dish.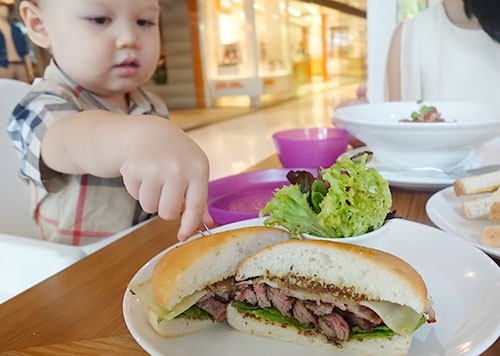 I saw the Red Velvet Cake on the menu and couldn't resist. The cake itself was perfectly moist and just tangy enough – lovely. However, the layers of cream didn't sit well with us – it was so sugary we had to scrape it all off (and believe me, I can take sugar!). In fact, it seemed that so much sugar was added to the cream/icing that it had reached saturation point – as we could actually detect crunchy bits of sugar through it. Ack. So, in short, superb cake, terrible icing.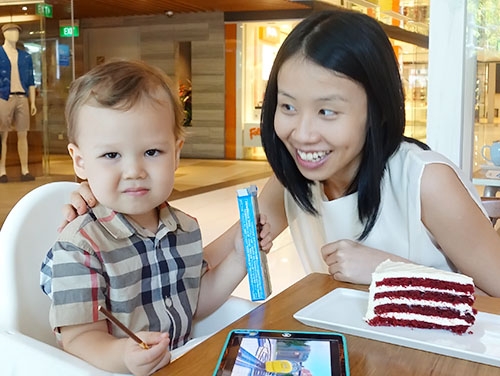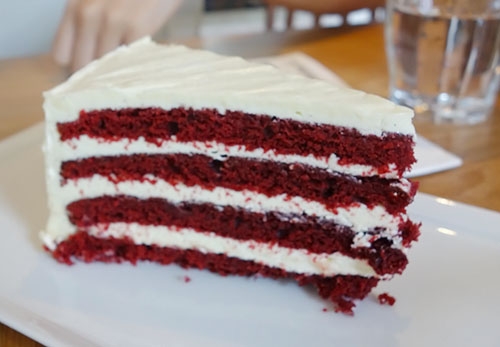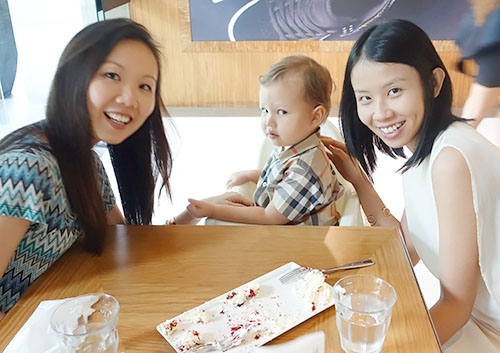 Last Bite: The Providore offers a casual, open-concept approach that is great for kids. The food is average-to-nice, but what we really enjoyed here was their fantastic beverages.
Highchairs: Yes
Easy access: Yes
Change tables: Yes, in mall's bathroom
Kids' menu: No
The Providore
Mandarin Gallery
333A Orchard Road #02-05
Singapore 238897
Phone: 6732 1565
Prices: $$
Hours: Mon – Sun: 9:00 am – 10:30 pm