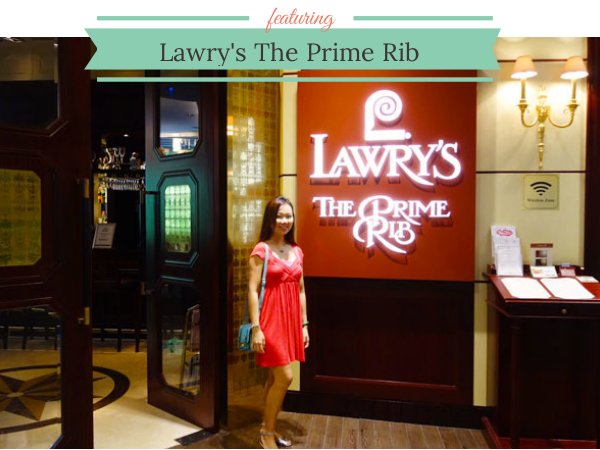 We headed to Lawry's The Prime Rib for a lavish lunch to celebrate my husband Chris' birthday!
I love the ornate old-world elegance of Lawry's, considering the restaurant is in the middle of Orchard Road. Lofty ceilings delight me, and the glass-walled windows let in so much natural light.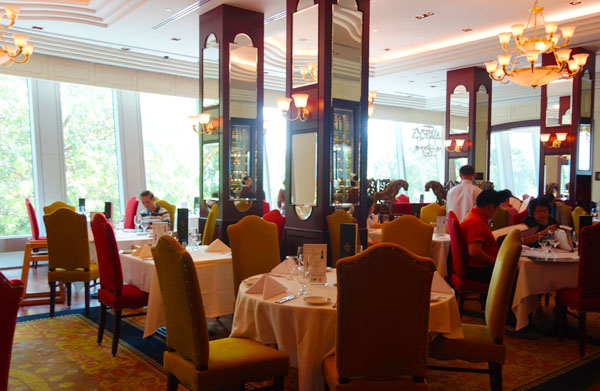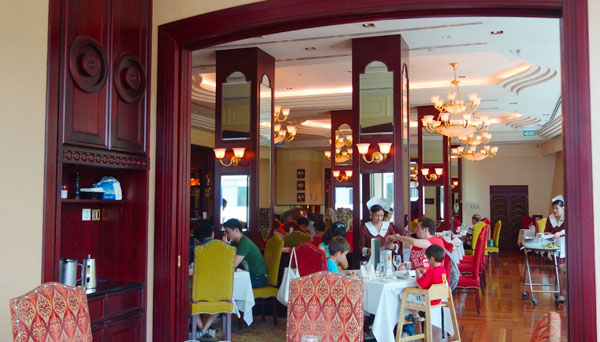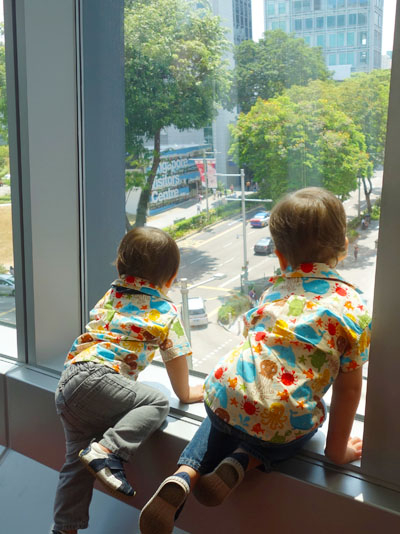 We kicked off with complimentary bread rolls. I know this is a yawn-some photo, but free bread always gets me. I'm easy to please.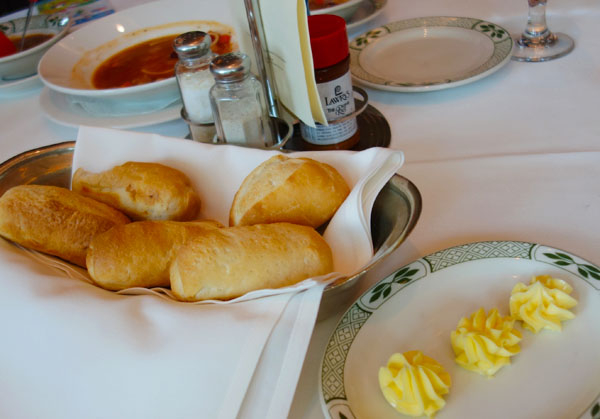 We ordered the kids a Minestrone soup. They destroyed it.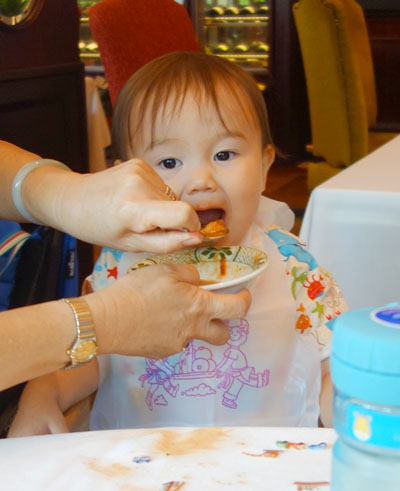 We were treated to their signature Lawry's spinning salad, where a simple salad (romaine and iceberg lettuce, watercress, shredded beets, chopped eggs and croutons, tossed with Lawry's vintage dressing) is spun in a chilled bowl on top of ice. It's a bit gimmicky, but very cute to watch, and great entertainment for the kids.
The salad is served with chilled forks, and is delicious.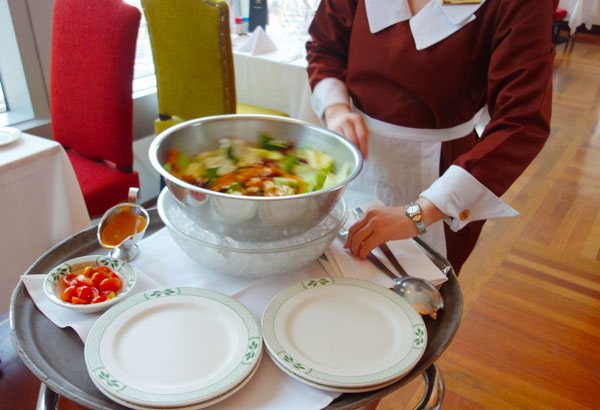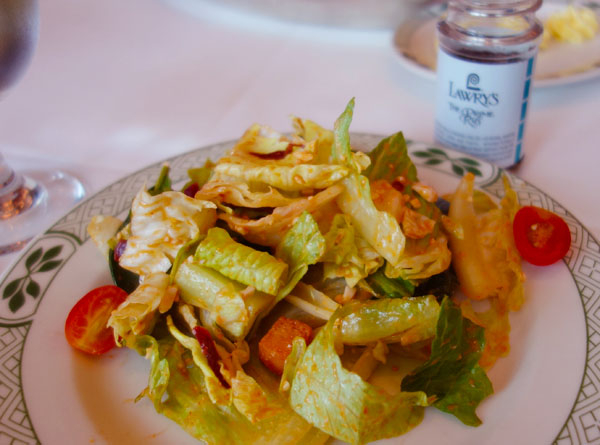 My Australian rack of lamb was gorgeous. Drenched in a rich balsamic red wine reduction, it was decorated with bright cherry tomatoes and brussel sprouts. Sadly, there were only 3 cutlets on the plate. I needed about 6 cutlets to fill me. That said, they were tender and absolutely divine.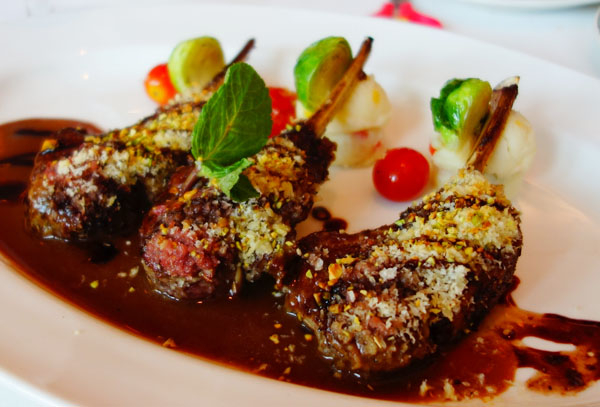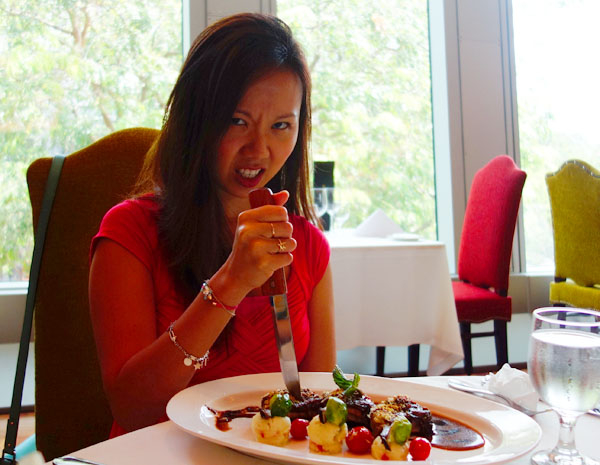 And… their famous Prime Rib. A trolley is rolled to your table and the chef deftly cuts off a slice for you. It's doused in a watery gravy (which is odd, I'd have preferred it a lot richer), and a dollop of mashed potatoes. It's served with two different horseradish dips – both are a great accompaniment, and one is sharper/spicier than the other.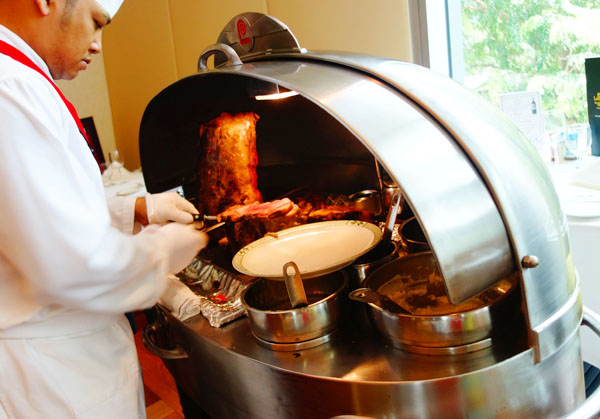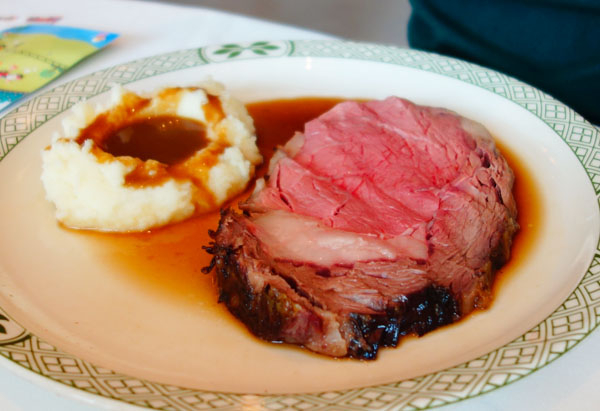 The thing I always look forward to at Lawry's is their Yorkshire pudding. Baked in its own individual-sized skillet, these babies are soft in the middle but light and crisp toward the edge. They're addictive! Our kids gobbled most of it up, so we had to get another one.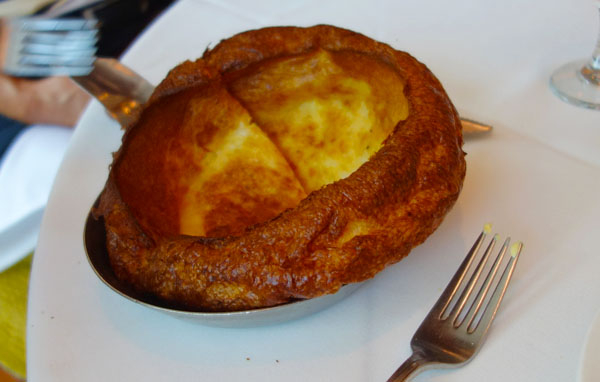 The Prime black angus fillet mignon was the star dish, IMHO. The steak was small, but so delicately and perfectly cooked that it was like butter. The meat was one of the most tender I've had, yet still retained a lovely bite and flavour. It was one of the best steaks I've ever had.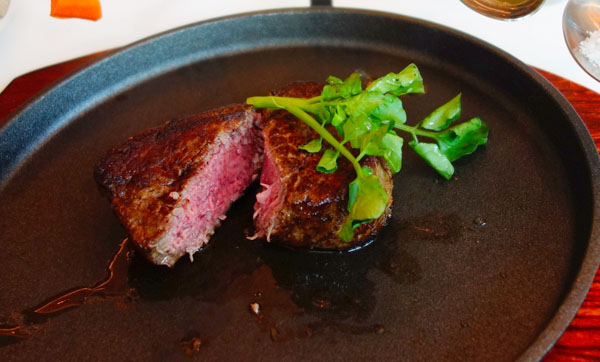 The Mushroom sizzler arrived, well, sizzling! Assorted mushrooms cooked to give off a smokey flavour, and enough to share among a table of 4.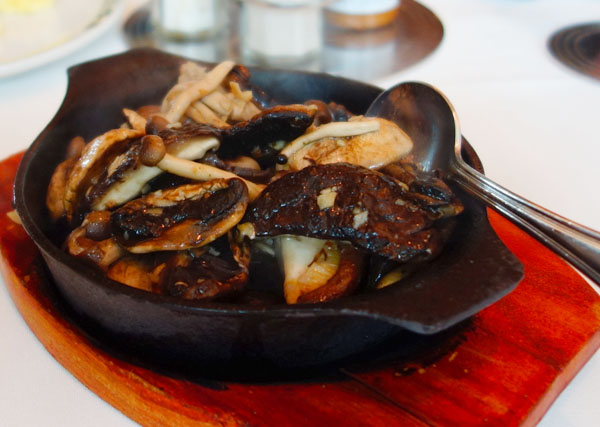 We ordered a chocolate based dessert with fresh strawberries and vanilla ice cream. It made my toes curl in pleasure. The chocolate cake was dense but not too rich, and the fresh fruit brought a lovely sweetness-and-tartness to the dish. Hunter went a little wild over this one…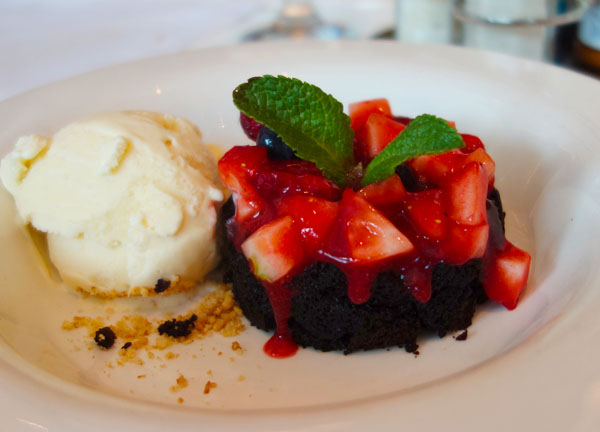 We also ordered a sort of chocolate mousse with bananas and strawberry ice cream. I really enjoyed the crunchy base, but the mousse didn't do it for me (I'm not a fan of mousse).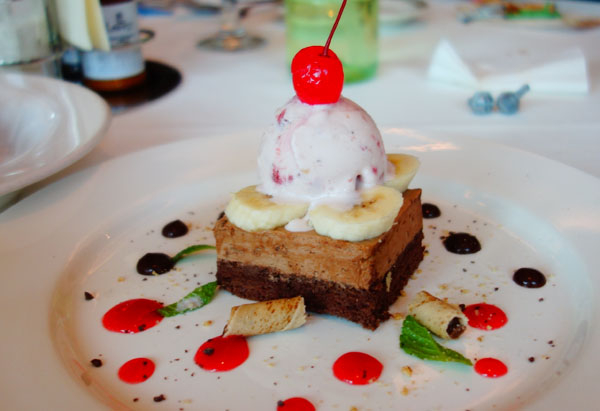 Chris' birthday Strawberry English Trifle was simple but well executed. The sponge cake was light and fluffy, and the strawberries sweet and juicy. I was surprised I enjoyed this one, because I normally don't like non-chocolate or fruit-based desserts.
How old is Daddy?? Take a guess 😉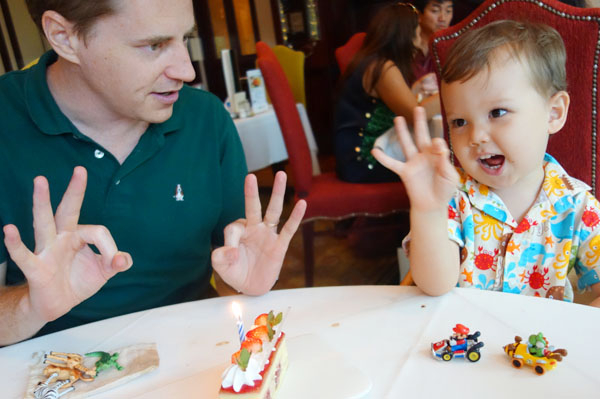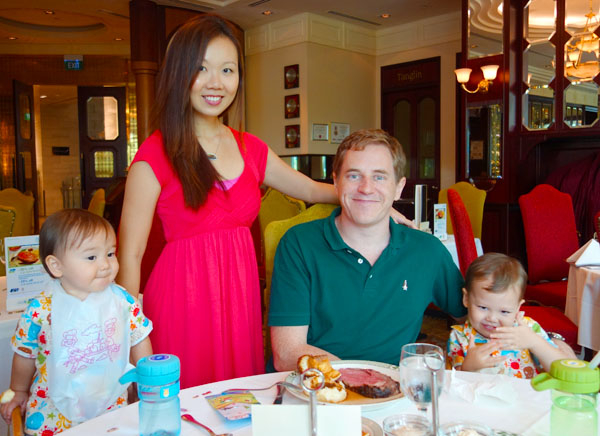 Last Bite: Lawry's The Prime Rib serves a lavish and delicious lunch, specialising in red meat. Their Prime black angus fillet mignon was an absolute stunner!

Highchairs: Yes
Easy access: Yes
Change tables: Yes (in the mall)
Kids' menu: Yes
Lawry's The Prime Rib
333A Orchard Road
#04-01/31 Mandarin Gallery
Singapore 238897
Phone: 6836 3333
Prices: $$$$$
Hours:
Mon – Thu: 11:30 am – 10:00 pm
Fri – Sat: 11:30 am – 10:30 pm
Sun: 11:30 am – 10:00 pm