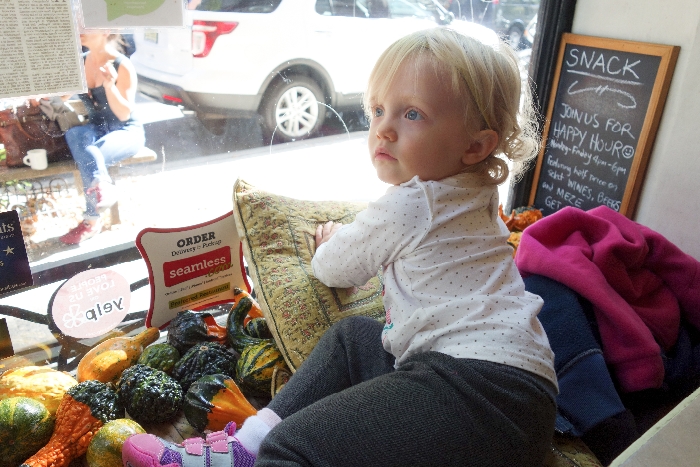 Feeling like some hearty Greek food while shopping in SoHo? We love taking refuge from a cold day to eat up and stay warm at Snack.  A tiny doorway leads to a small restaurant. Be prepared to squish in (umbrella strollers only, carriers preferred!). The staff are welcoming to young diners, and gave us the coveted front window seat, which is great for allowing little ones to occupy themselves by watching the passersby.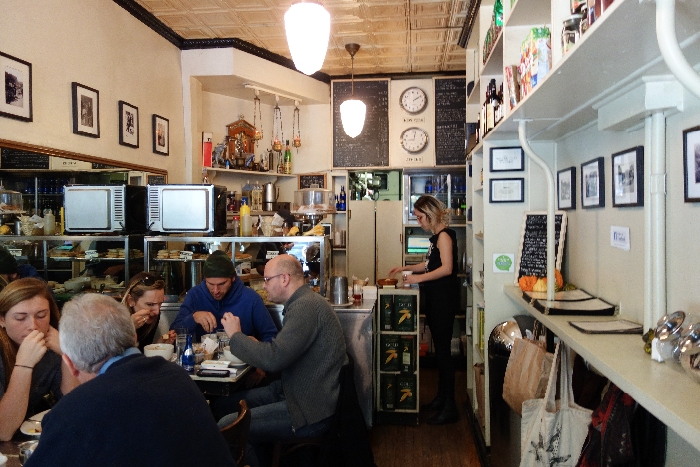 We ordered food to share: Hummus ($7.50), Pita Bread ($1.50), Spanakopitakia ($5), Tiropitakia ($5) the Soup of The Day, which was Lentil ($8.50), and a sandwich ($10). It was WAY too much food for two adults and one toddler. It was, however, all absolutely delicious and very filling (plus, you can easily take hummus home for leftovers).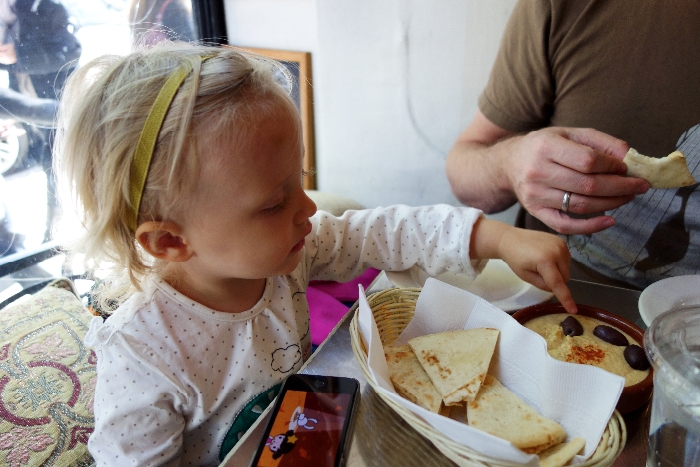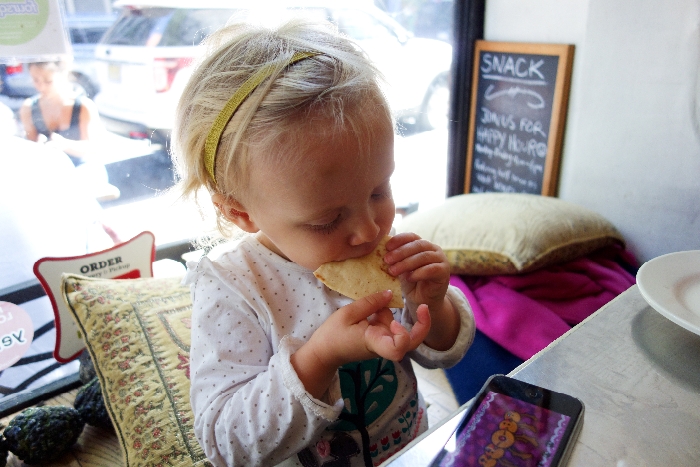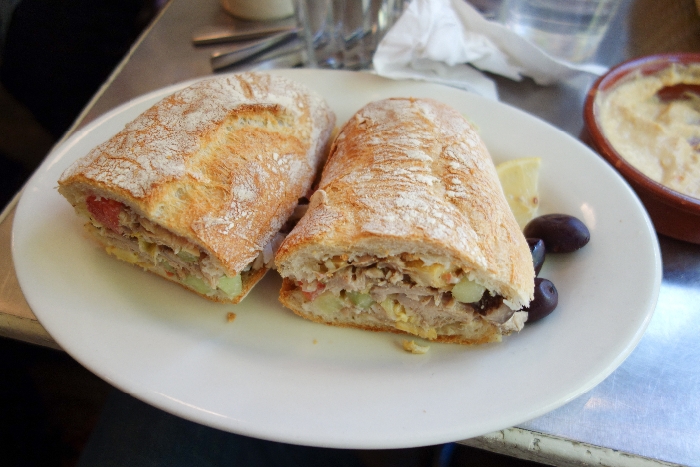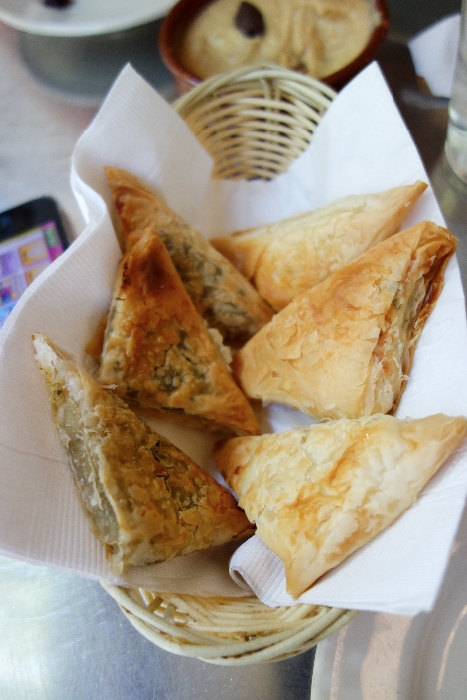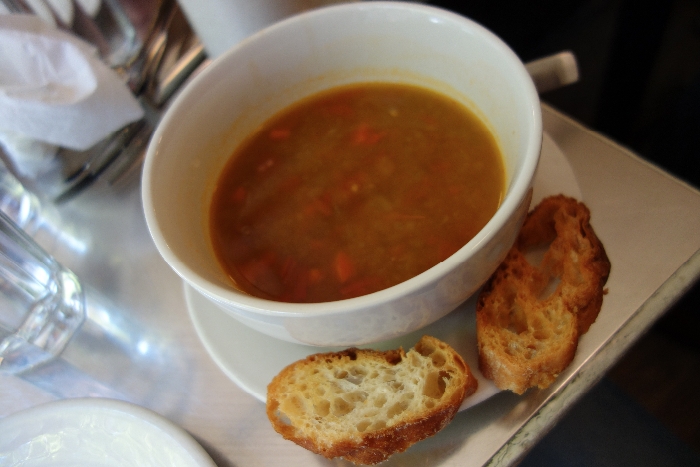 After lunch, we dropped by the nearby Vesuvio Playground (at Spring and Thompson Streets) to let Missy E run her hummus and pita bread off. It's a huge playground, best suited for slightly older kids.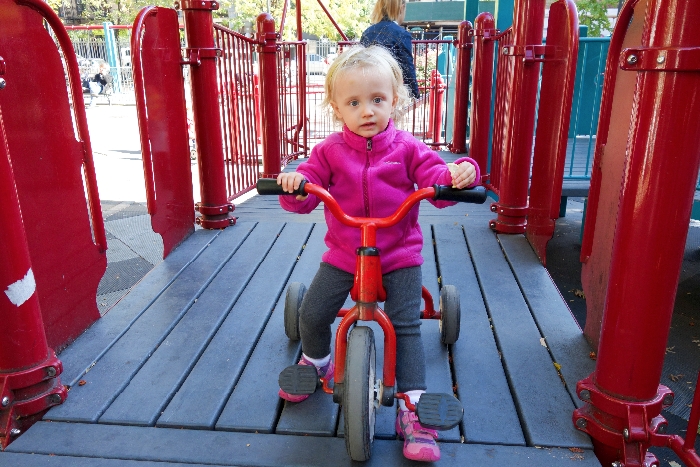 Last Bite: Mediterranean food that's tasty and filling, tucked away like a delicious secret you'll want to keep to yourself.
Highchairs: No.
Stroller storage: Minimal. Bring a stroller that folds.
Easy access: Yes.
Change tables: No.
Kids' menu: No.
Snack SoHo
105 Thompson Street (between Prince and Spring streets)
New York, NY 10012
Phone: (212) 925-1040
Prices: $$
Hours: Sun 12pm-9pm, Mon-Wed 12pm-10pm, Thurs-Sat 12pm-11pm
Get Directions