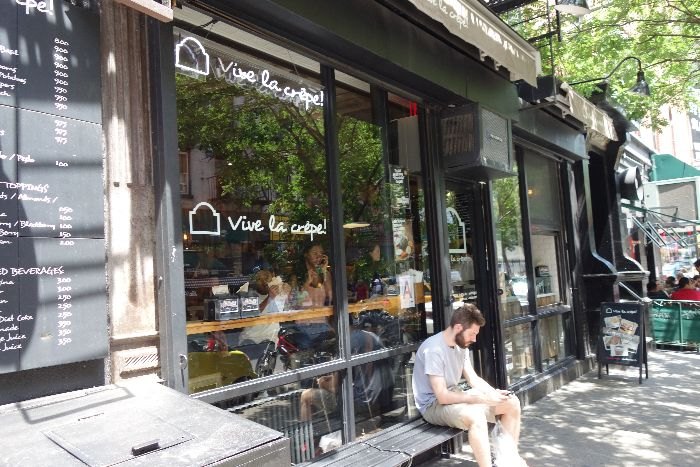 Now that Cheese is always on the go and eating out is getting harder, we love to stop by Vive la Crêpe whenever we pass through SoHo. Sometimes we grab a crêpe to go, and sometimes we sit and eat if it's not busy. Vive la Crepe satisfies all of our needs during this period of our toddler's life—quick service and tasty food we can easily eat while chasing a dizzyingly fast kid.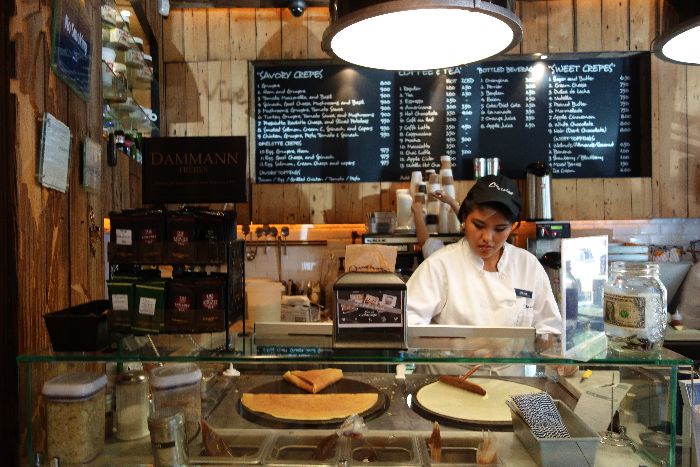 I always order the same savoury crêpe—the Number 3 (Tomato, Mozzarella and Basil, $9). It's huge, but not massively filling—the perfect meal for when you're kinda hungry, but not in the mood to eat a heavy meal. The mozzarella is fresh and the batter is just sweet enough without being overly sweet and taking over the other flavours.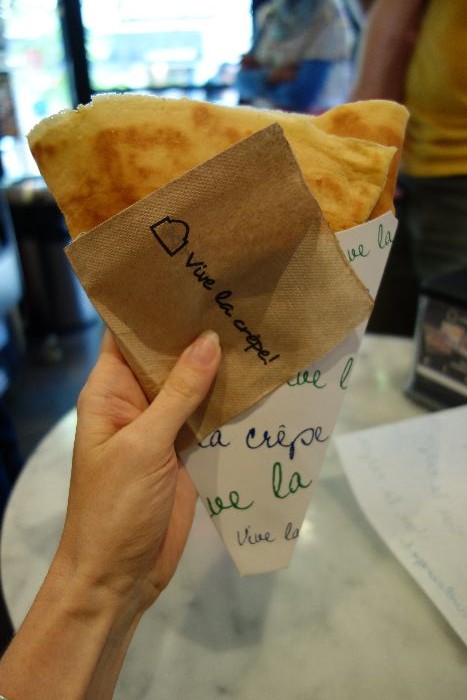 What's great about a crêpe is that you can eat it with just one hand—either while seated (the luxury!) or while chasing a toddler who looks similar to the disheveled monkey below.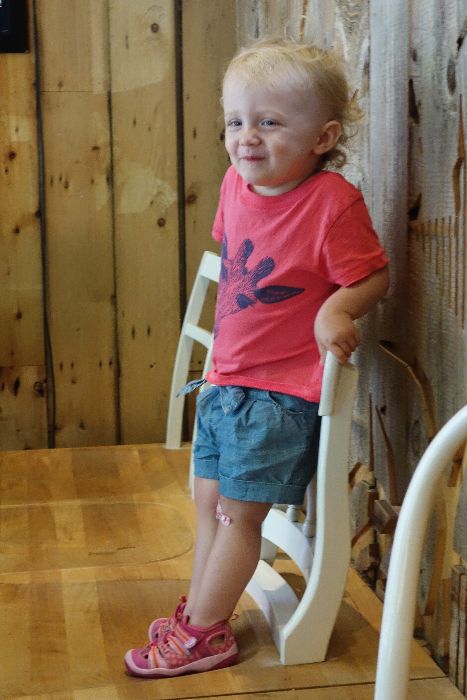 On this most recent  visit we asked if they could make something for our toddler that was small enough for her to hold and eat by herself (since toddlers are all about being independent). They obliged by making Cheese her own complimentary plain pancake out of the crepe batter.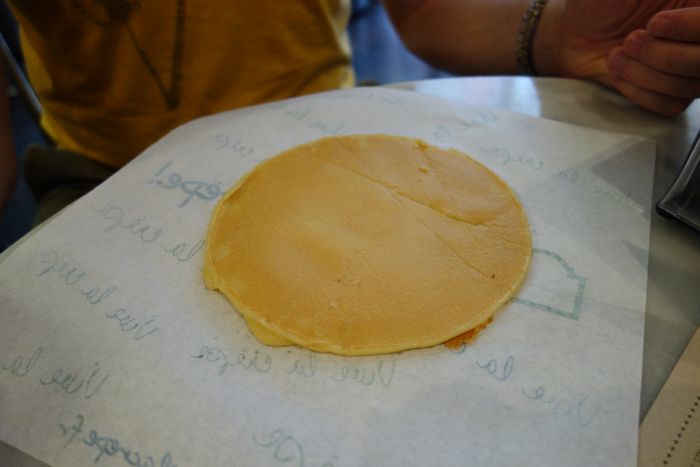 Cheese loved having her own crepe/pancake to hold and to chew on.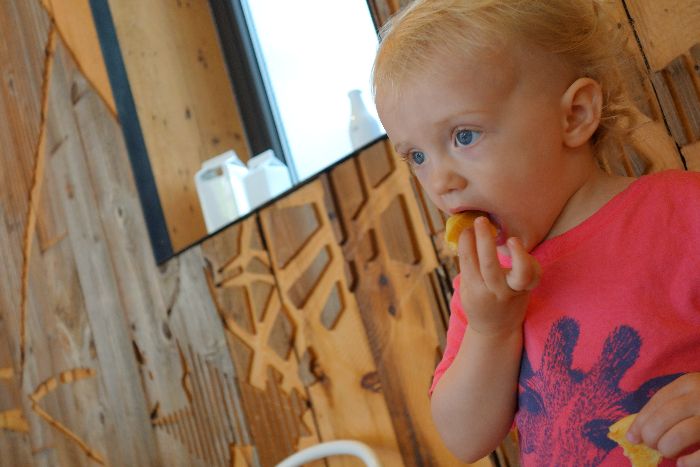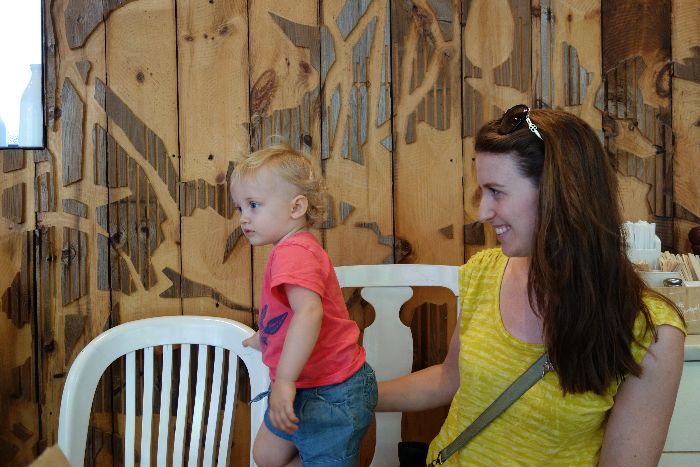 Last bite: As always, Vive la Crêpe is a fantastic place to grab quality food if you're in a hurry and want to eat one-handed, or if you're in need of a casual, light lunch while out with your kids.
Highchairs: No.
Stroller storage: No. There is a small space next to the counter where you can fold a stroller, or if it's pretty empty inside you can park the stroller next to your table.
Easy access: Yes. One step to get in.
Change tables: No.
Kids' menu: No. But they do take special requests.
Vive La Crepe
51 Spring St. (between Mulberry St. & Lafayette St.)
New York, NY 10012
Price: $
Phone: (646) 484 6897
Hours: Mon-Sat 8am-12am, Sun 9am-12am