Elegant dining  – with kids? Absolutely possible at Maialino; kids and babies are made to feel very welcome. Despite not having a kids' menu, the staff offered several suggestions for meals they could make for the 11-month-old babies we had dining with us. We chose the pasta with a butter sauce – and no-one even batted an eye at the piles of pasta thrown on the floor. Sorry about that, Maialino – next time perhaps spaghetti noodles are not the best idea for babies with minimal hand-eye coordination.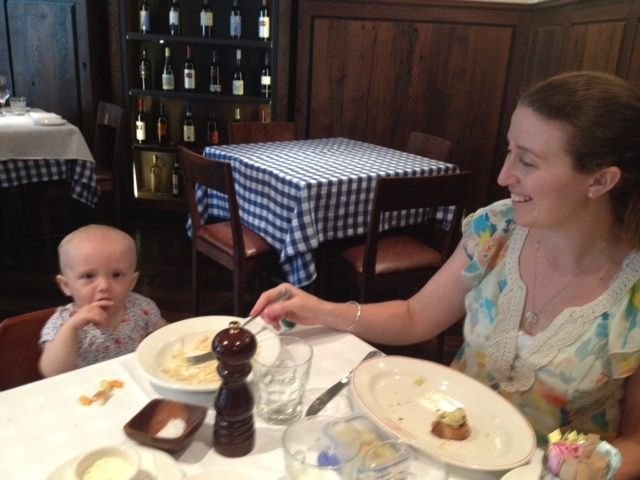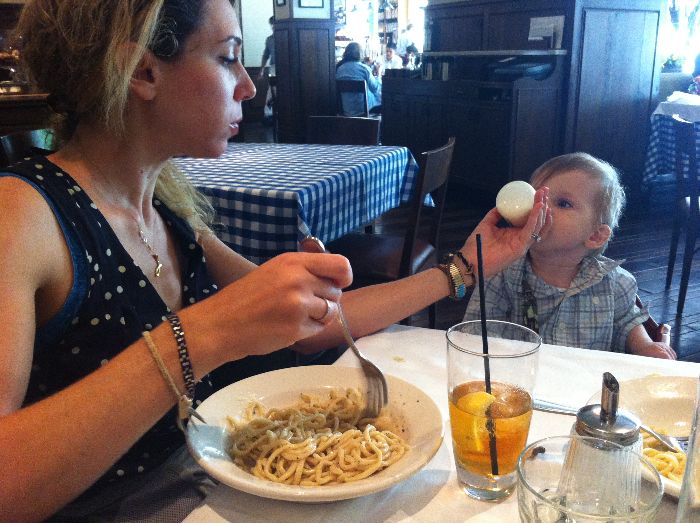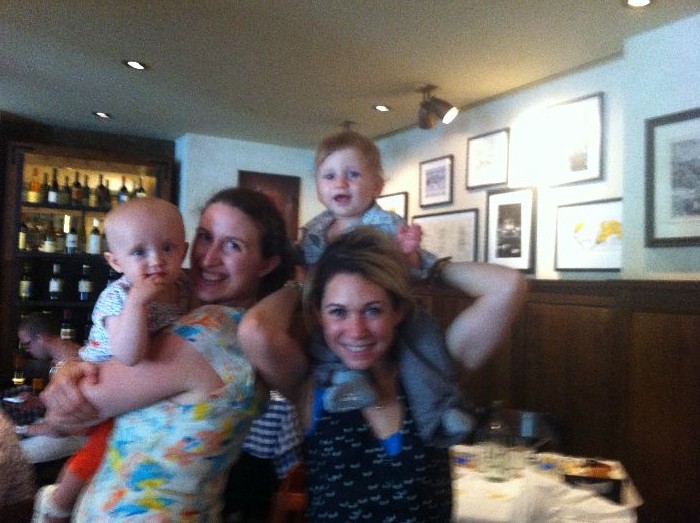 Highchairs: Yes.
Stroller storage: Yes, for strollers that fold up.
Easy access: Yes.
Change tables: No, but the restrooms are in the lobby of the Gramercy Park Hotel, which are large and have space for diaper changes.
Kids' menu: No, but they will cook custom dishes for kids on request.
Kids-friendly rating: ♥♥♥–
Maialino at Gramercy Park Hotel
2 Lexington Avenue,
New York, NY 10010
Tel. 212 920 3300
Reservations: (212) 777 2410
Hours:
Breakfast: Mon–Fri 7:30am–10am, Lunch: Mon–Fri 12pm–2pm
Brunch: Sat–Sun 10am–2pm
Dinner: Sun–Th 5:30pm–10:30pm / Fri–Sat 5:30pm–11pm
[googlemaps https://maps.google.com/maps?f=q&source=s_q&hl=en&geocode=&q=Maialino,+Lexington+Avenue,+New+York,+NY&aq=0&oq=Maialino,+g&sll=40.687423,-73.990624&sspn=0.008965,0.02105&ie=UTF8&hq=Maialino,&hnear=Lexington+Ave,+New+York&ll=40.738546,-73.985772&spn=0.07652,0.056504&t=m&output=embed&w=425&h=350%5D

Christine is the editor of Adventure, Baby!