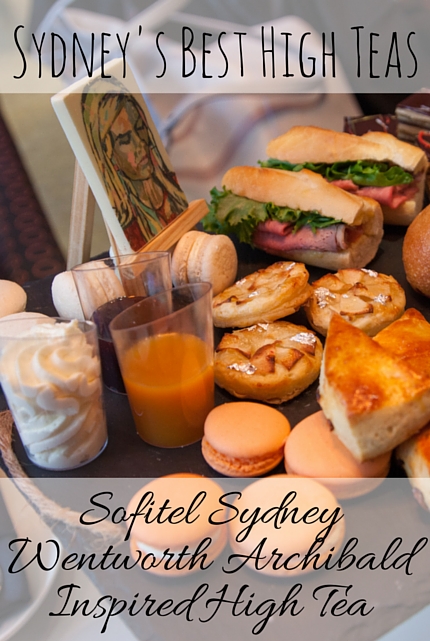 The Sofitel Hotel prides itself on being Sydney's Hotel of the Arts. As such it presents an Archibald inspired High Tea at the same time as the Archibald exhibition is on display at the nearby Art Gallery of New South Wales. While the high tea is over (today, September 27th, was the last day), the Sofitel has a Wentworth High Tea available all year round.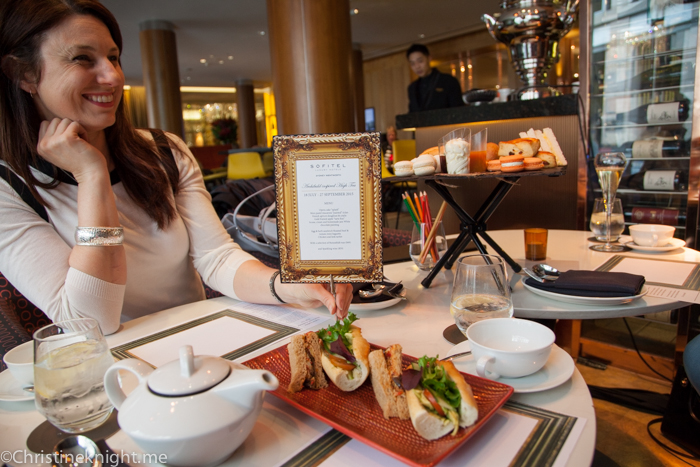 The basic high tea starts at $49pp, including savouries and sweets and your choice of tea ($59 with a glass of sparkling wine) and a ticket to the Archibald Prize at the Art Gallery of New South Wales.
Chef of Sofitel Sydney Wentworth, Boris Cuzon, created an amazing replica of last year's masterpiece, a portrait of champion snowboarder Torah Bright, by artist Zoe Young, on decadent white chocolate, as the centerpiece of each platter.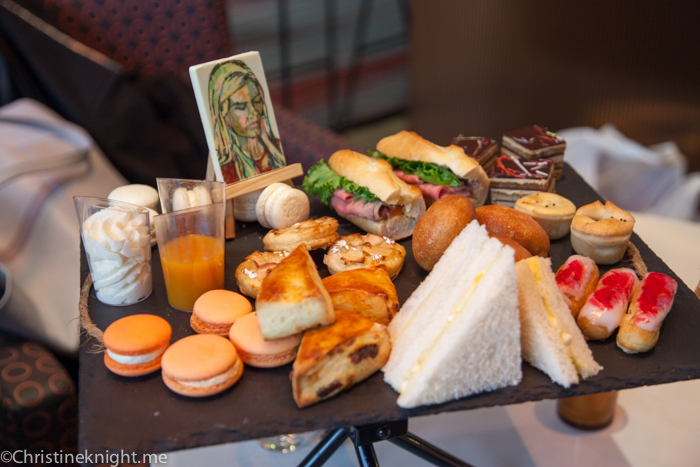 The platters were arranged very differently from a regular tiered high tea. The sweets and savouries were arranged artistically on a piece piece of slate, and placed on a tripod-like stand.
Sweets
Opera cake "splash"
Mini pastel macarons
"Painted" eclair
Gold framed apple "tarte fine"
Scone, cream and homemade jam
White chocolate painting
Savoury
Egg & herb sandwich
Roasted beef and tomato mini baguette
Chicken and leek tartlet
Avocado, tomato, lettuce mini baguette (vegetarian option only)
Mixed vegetable sandwich (vegetarian option only)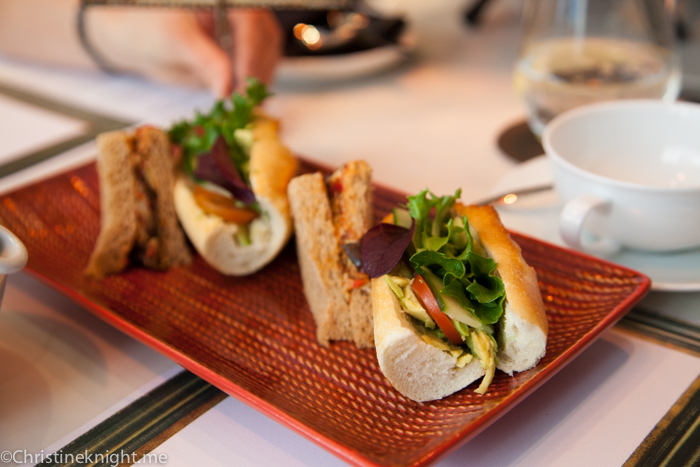 The food was a great amount for lunch – I polished off the lot and didn't feel ill from eating too much food. The desserts were so small that I didn't feel like I had sugar overload at the end, either. The only weak spot I would suggest would be the scone – it was tiny and more like a biscuit than a big, fluffy scone.
The sandwiches were fresh and light, and I liked that I received my own extra vegetarian sandwich platter.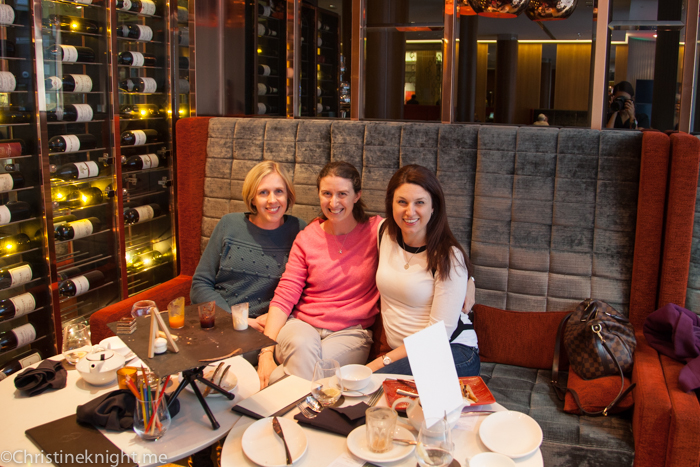 At $49 I thought the price was very reasonable. The only downside of our experience was the service. While very polite, we had to constantly flag down a server if we needed anything, like ordering the tea or asking for the cheque. We would have all loved our waters to be topped up and an offer for an additional tea or coffee.
Sofitel Sydney Wentworth
61-101 Phillip Street,
Sydney NSW 2000
Bookings