CLOSED ———————–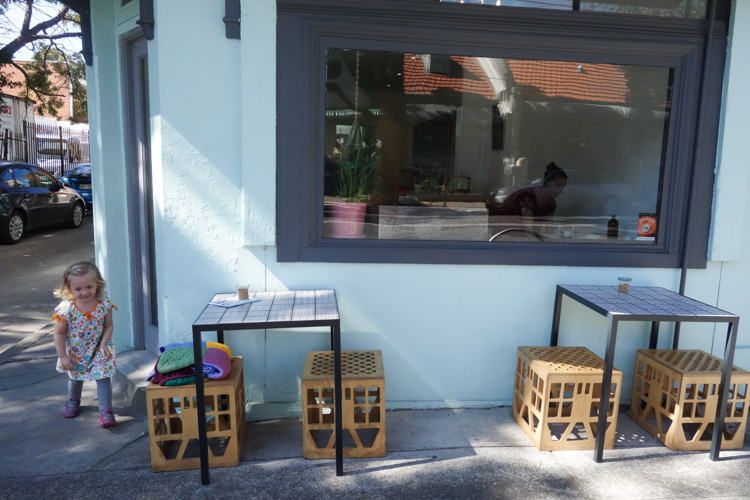 I just moved into our new place in the inner Eastern Suburbs, and discovered the (also new to the 'hood) Nan's Place in Zetland. This cute little cafe is certain to be our new regular hangout. I really appreciated how sweet the staff were when I arrived one afternoon with a friend, her 3-month-old and my 3-year-old in tow.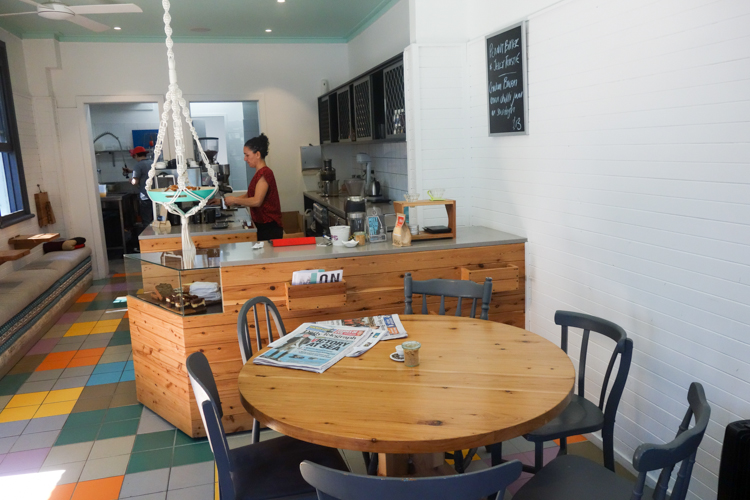 We had a lovely window seat, which meant I could sit on the end and stop Miss E from escaping. E really enjoyed looking out the window behind us and waving to the people trying to eat their lunch.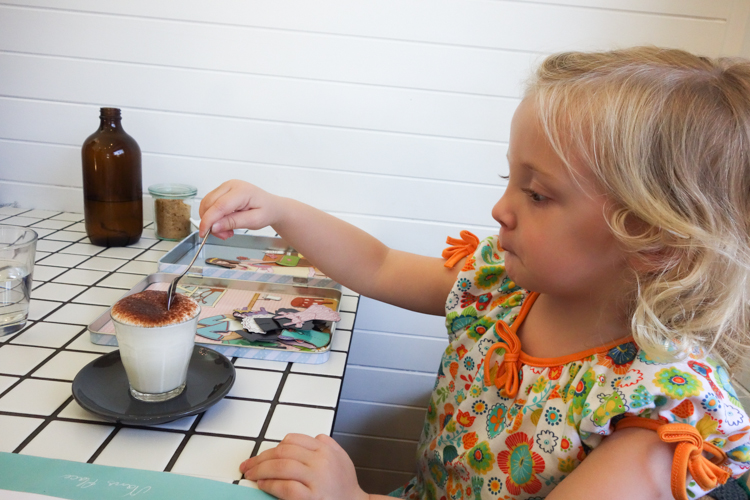 The babyccino was a choice of a tiny takeaway cup or glass.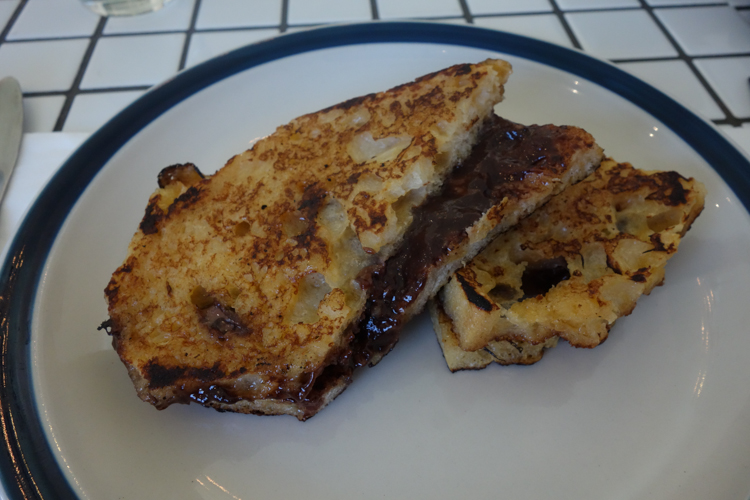 For our meals, I ordered myself the Nutella Filled French Toast ($7), and E the Vegemite and Two Cheese Toastie ($7.50). My dining companion ordered the Poached Organic Hens Eggs ($10) with Caramlised Fennel and Confit Garlic Hash and House Hot Sauce ($5).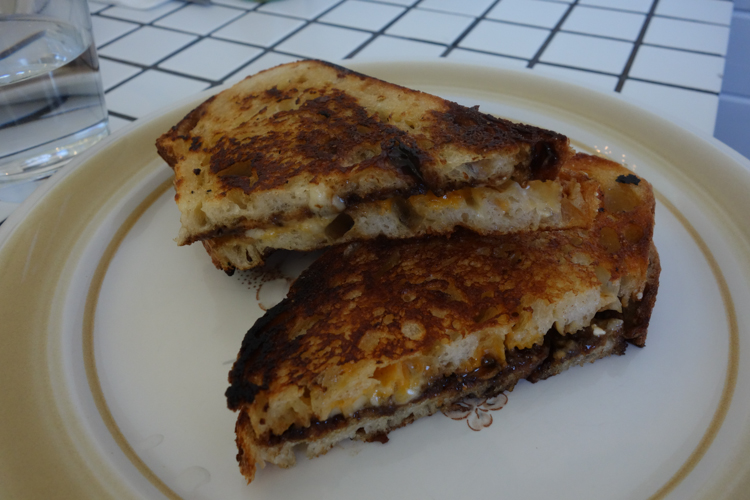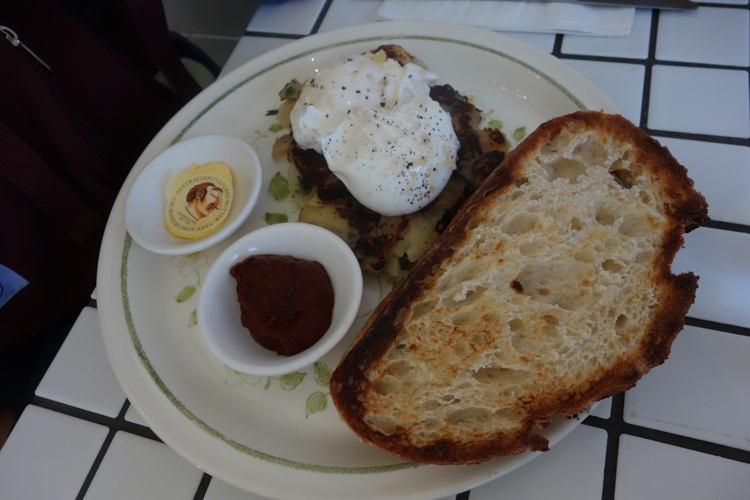 Our food arrived quickly, and was all well-cooked. My French toast was decadently perfect, and E's Vegemite toastie was absolutely delicious. Lucky for me she only ate half, so I was able to sample some of her meal too.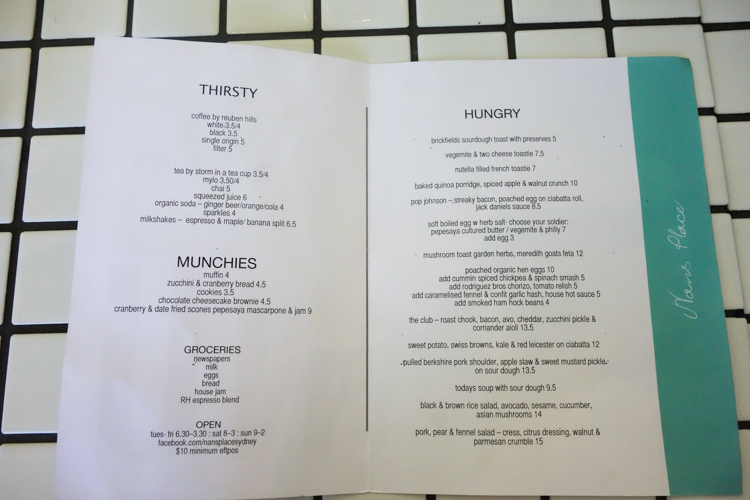 Nan's Place has a new menu coming in the next few weeks, and will be opening up an outdoor garden eating area too. We will definitely be back to try the outdoor garden space.
Highchairs: No.
Stroller storage: Yes (outside).
Easy access: Yes.
Change tables: No.
Kids' menu: No.
Nan's Place
2a Portman St,
Zetland, NSW
Phone: (02) 8084 0731
Hours: Tue-Fri 6:30am-3:30pm, Sat 8am-3pm, Sun 9am-2pm