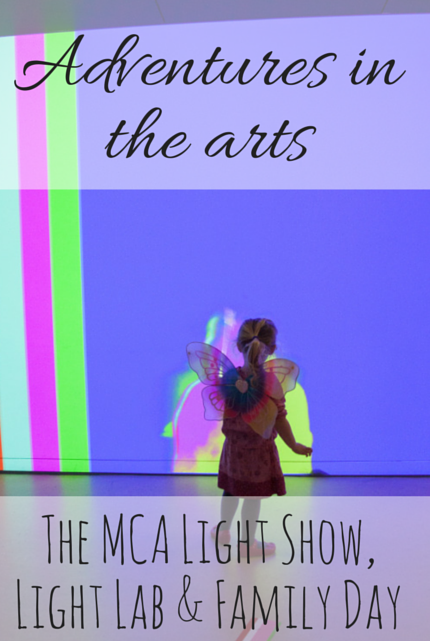 The Museum of Contemporary Art has continued to surprise and impress us since we moved back to Sydney. Not only does it have world-class exhibits, it also runs kid-friendly labs as part of the exhibits, and a variety of family programing every week for kids of all ages: from babies to toddlers, preschoolers and school kids. Literally something for kids of every age.
Because of their family-friendly programs, we have been feeling brave enough to venture back into the gallery with Cheese. She is not that into art thus far, being more interested in running and causing chaos instead. With the MCA's set-up, it means we can see the exhibit we are interested in, as well as having a way to engage Cheese that she enjoys too – win-win for everyone, and we also hope that by doing this, our child will grow up to share our love of art.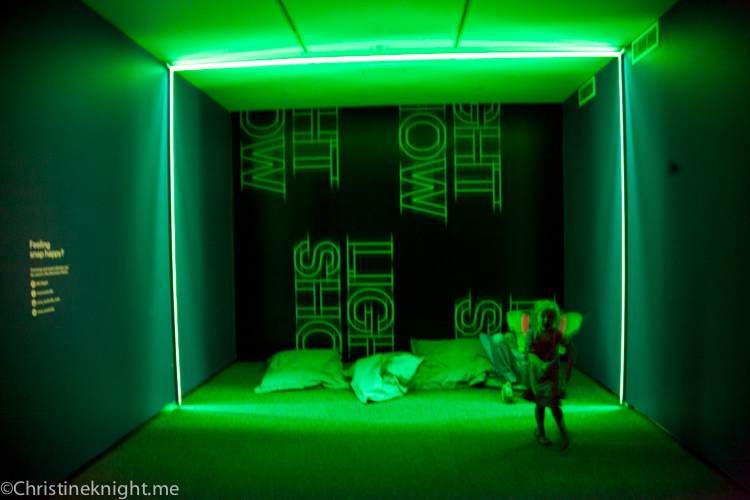 The current exhibit at the MCA is Light Show (open until July 5, 2015). Light Show is a spectacular multisensory exhibition by artists all around the world, with the one theme in common – light.  The show features a variety of installations and immersive experiences that are suitable for people of all ages – including wiggly preschoolers like our Cheese.
We did see the exhibit at our typical break-neck speed, close on the heels of our speedy preschooler, but this exhibit caught her interest and we doubled back to see rooms and installations repeatedly at her insistence.
The immersive nature of the exhibit was hypnotic – the three of us were mesmerised by the glittering, twinkling lights, and visual illusions that lead us to believe we were moving, or falling, all by means of clever placement and design of light. We spoke with Cheese about the lights. See how if you move this way or that, the image we see changes? What happens if you put your hand here? Or stand there? When you look at these coloured lights, and then look at the white wall, what new colours do you see? She particularly loved anything interactive, like the dark room with the beam of light that she could dance in, jabbing her wand into the light ray to try and capture it.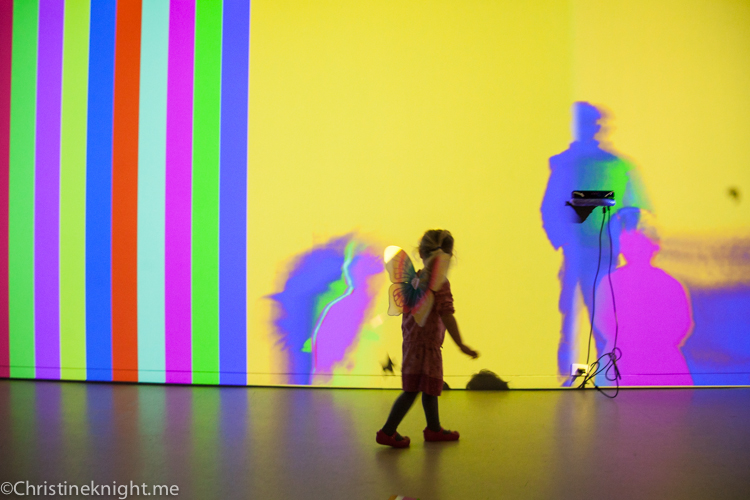 Outside the Light Show is the free Light Lab for kids. Set up into two rooms, one has a light projected onto a wall which captures movement – perfect for entertaining kids and teaching them about their shadows. The second room had UV lights installed on the ceiling shining down into the art works kids were making with simple white paper and highlighters. Simple but enthralling concept: shine the light on paper and it glows. Cheese wanted more and more paper to keep creating her artworks for us, which were quite Miro in style, I have to say.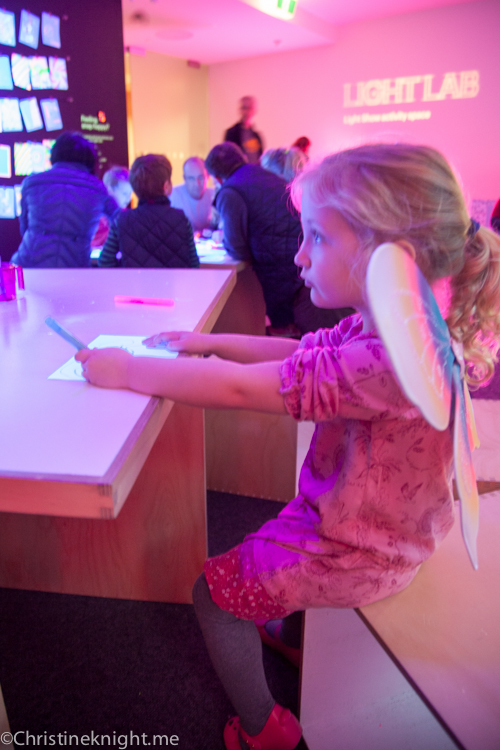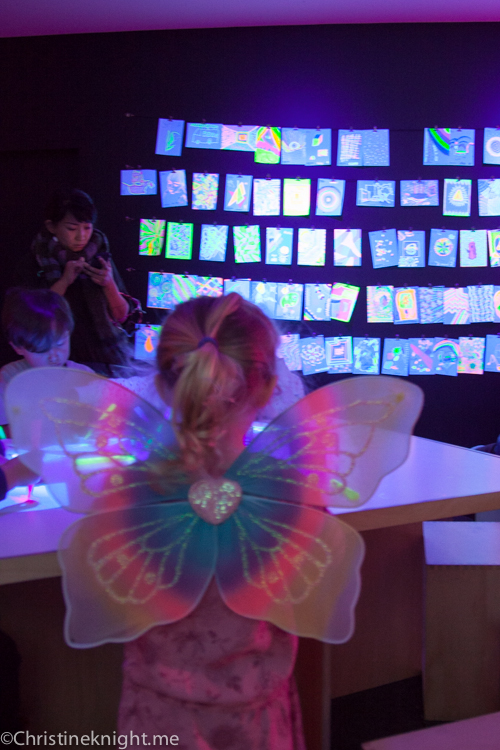 Also running when we visited was the monthly Family Fun Day. This free program gives kids activities to perform in the gallery, followed by a craft activity in the National Centre for Creative Learning next to the Light Lab on level 3. The program is aimed at school-aged kids, so around 4 or 5 and up, but there were a lot of younger kids enjoying the activities with their families.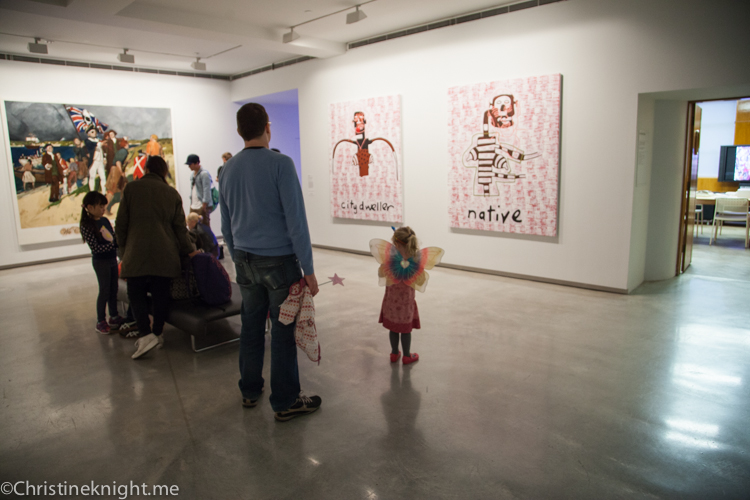 In the main gallery area, kids were lying on the floor with their parents, drawing pictures of the outfits worn in the artwork. The "MCA Sketch" sheet they were given with the Family Fun Day activities on it asked kids to find pictures of outfits in the paintings and then draw a new one on their paper. Upstairs in the learning centre was the craft area part of the day (which had a gorgeous view of the Harbour Bridge, by the way). Friendly staff handed kids a tray filled with craft materials and asked them to create their own superhero wearable artwork, like a badge, headband or the like. The art supplies were basic pipe cleaners, paper, sparkles and so on – perfect materials for letting kids' imaginations run free.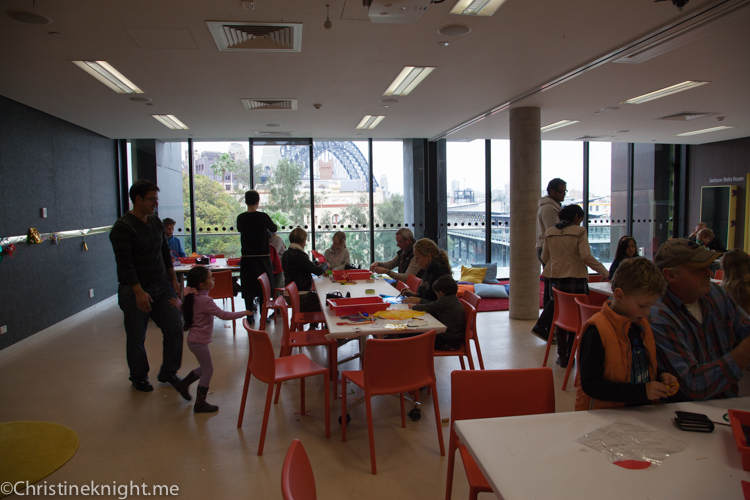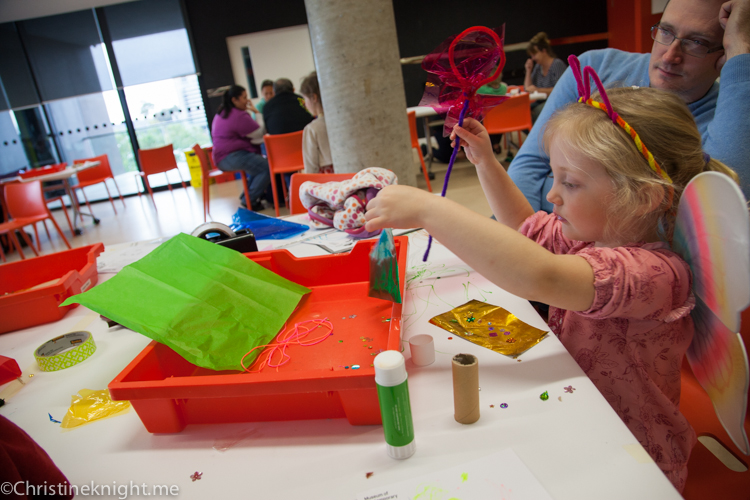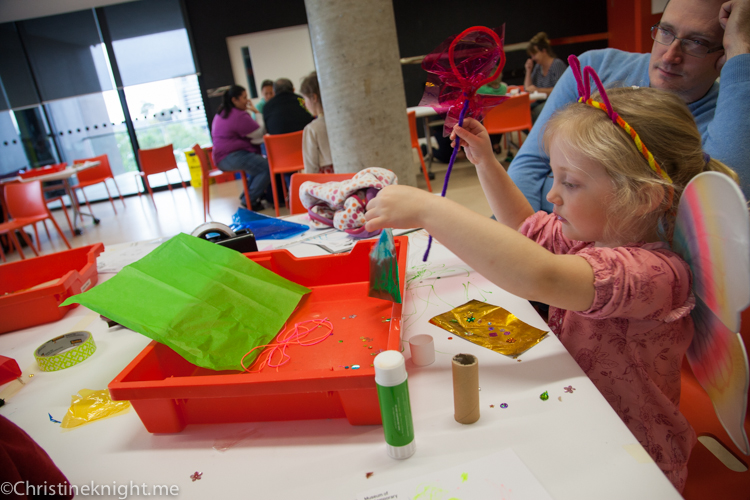 We helped Cheese with her outfit of crown, wand, necklace and wrist cuff. Her superpower, she decided, was "freezing" (thanks Elsa), and "flying". After which she proceeded to "fly" through the gallery, stopping now and then to press a "button" on her cuff to power herself up again. Crazy cute. I appreciated the idea from the MCA staff to help fuel her imagination.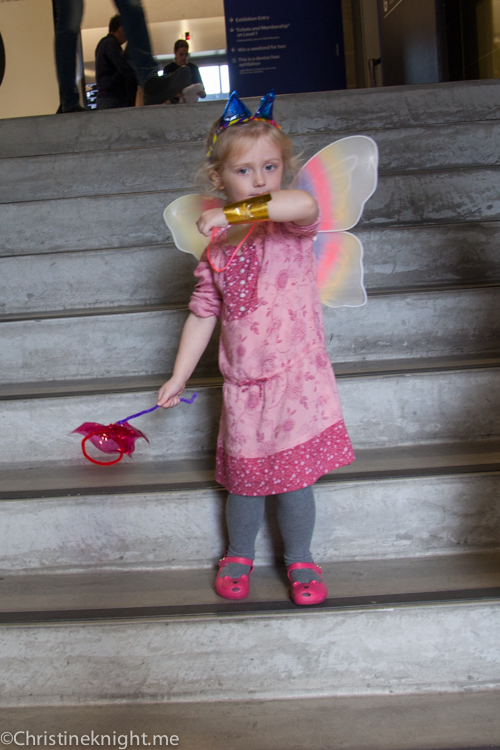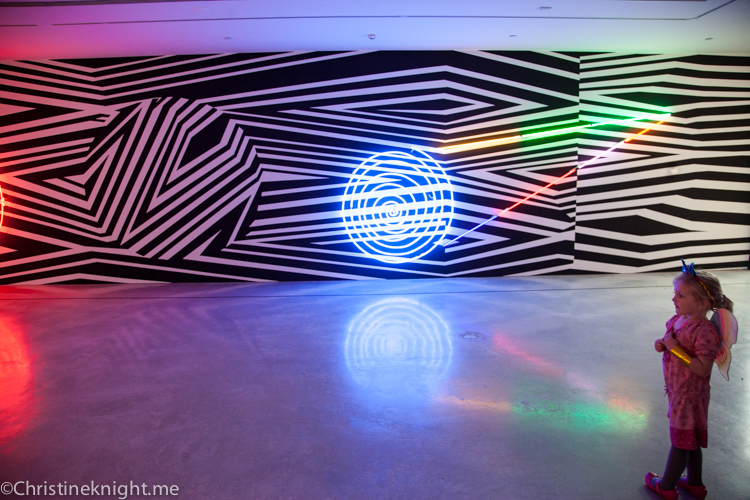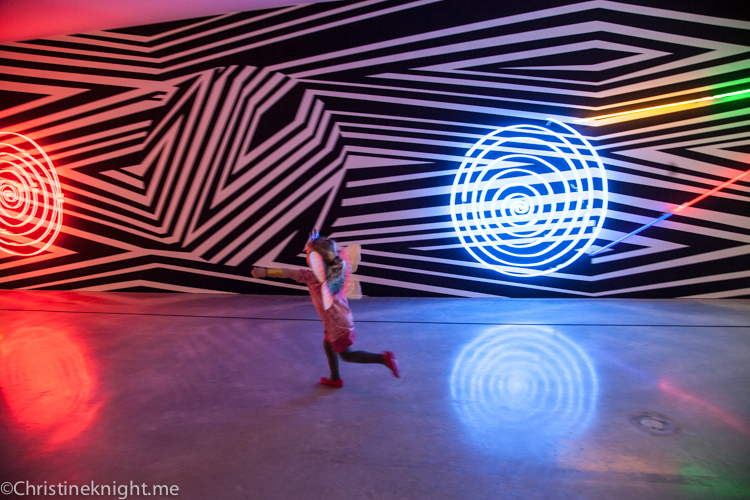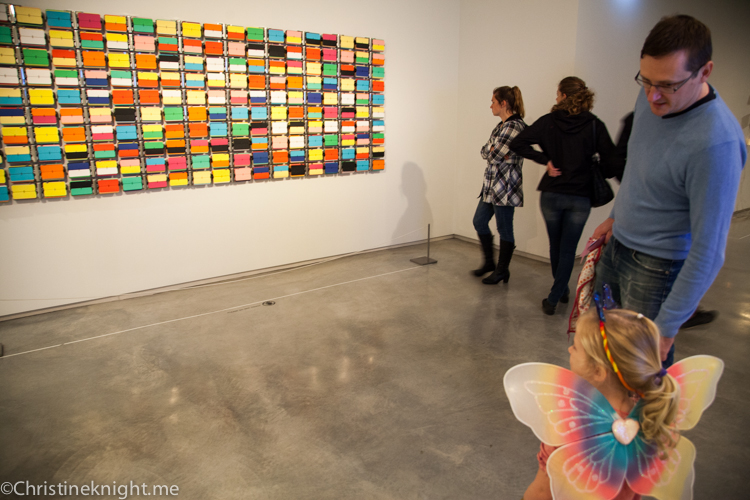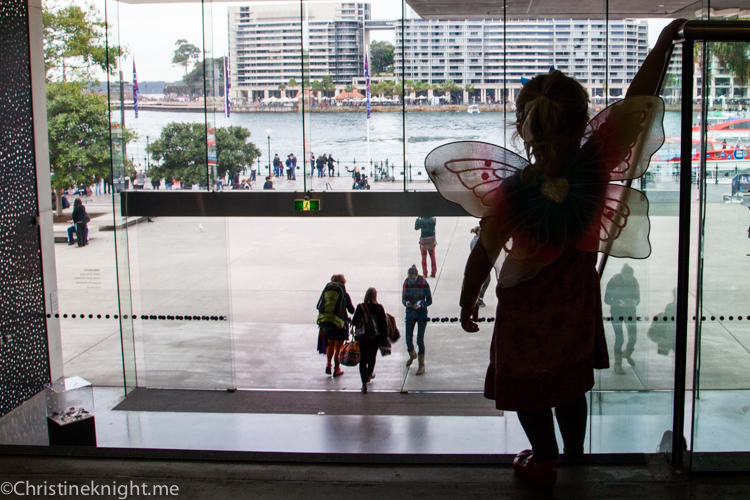 Museum of Contemporary Art
140 George St,
The Rocks NSW 2000
Phone: (02) 9245 2400
Get Directions
A huge thank you to the MCA for hosting us.