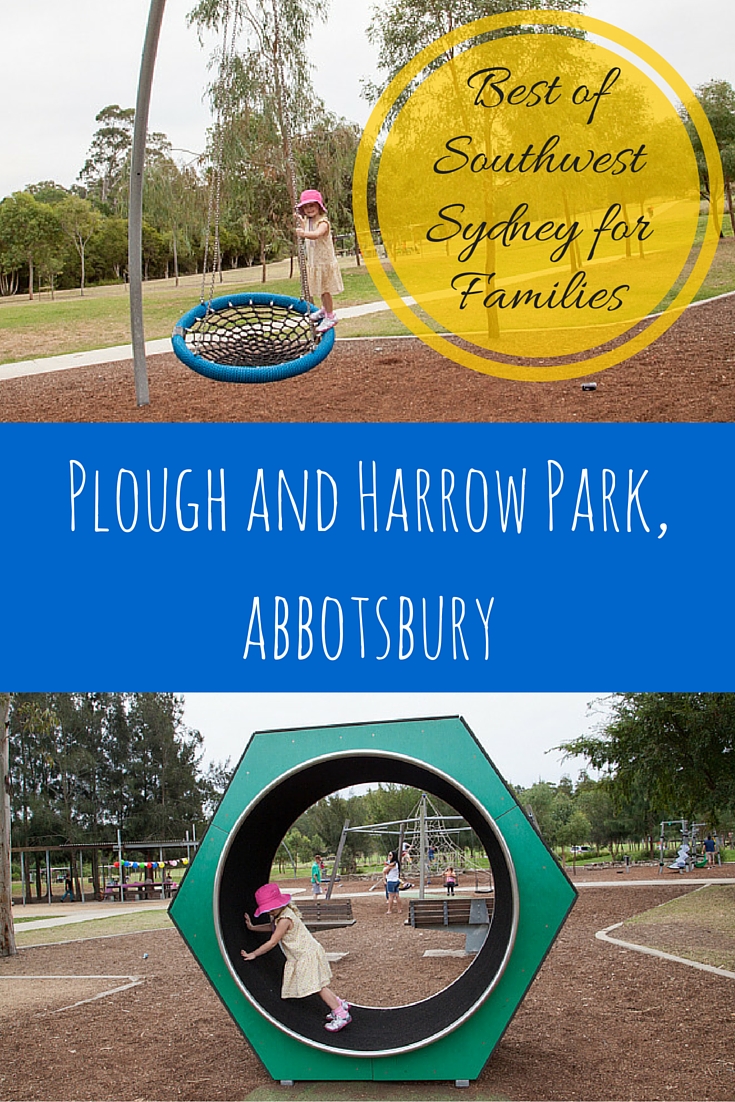 Southwest Sydney really has some fantastic places for families to enjoy the great outdoors. One of our faves is the Plough and Harrow Park in Abbotsbury. The park is part of the massive Western Sydney Parklands that spans across the suburbs of Abbotsbury, Eastern Creek, Prospect and Horsley Park. The entire parklands covers 5,280 hectares, and includes several playgrounds, events centres and sporting venues.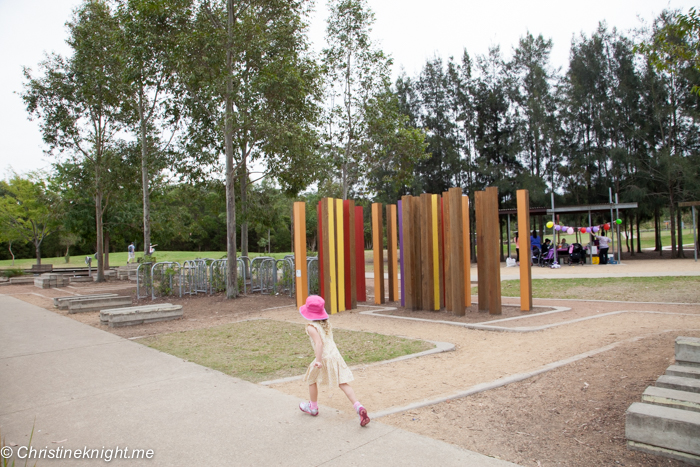 We end up at the Plough and Harrow in Western Sydney Parklands East a fair bit. It has a fantastic playground, 22 electric BBQs, parking for over 200 cars, 24 picnic shelters, a pond with ducks and other water birds, public bathrooms and a cafe/restaurant: Amoretti's.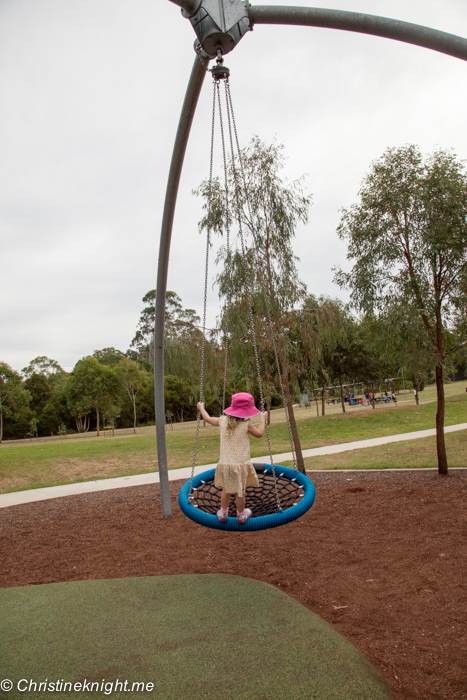 The big draw for us is the playground. It's spread out across a large area, interspersed with trees and other Australian bush pants. The playground features include a hamster wheel, flying fox, sand pit, little kid play area, large climbing spiderweb, basket swing, big kid swings and a water pump feature. The park has play equipment for all different ages, so it's a suitable venue for families with kids of all ages.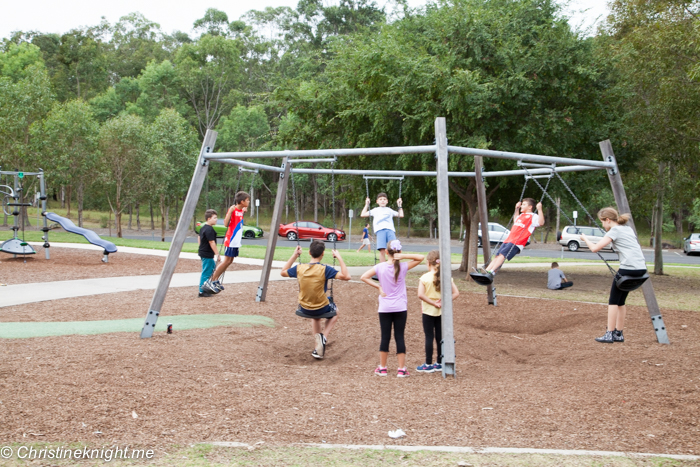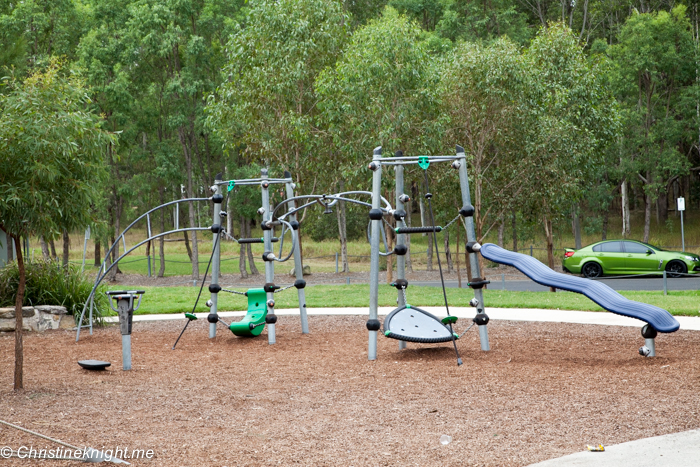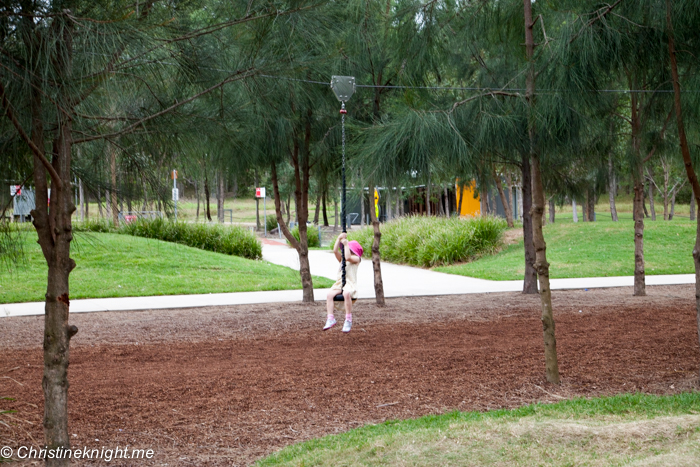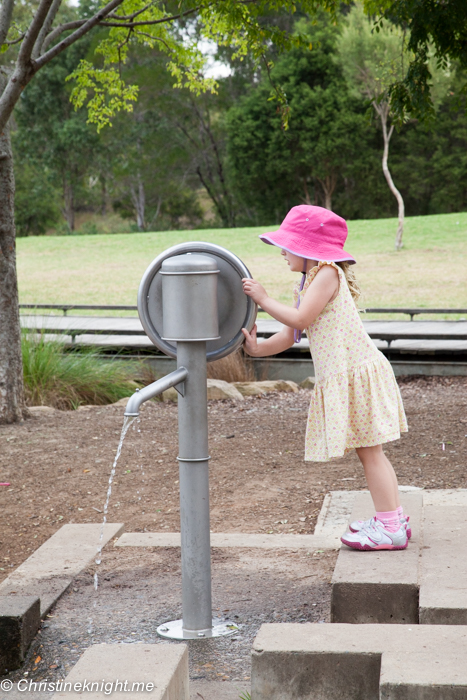 The only downside to this playground is the lack of shade. It could do with some shade cloth!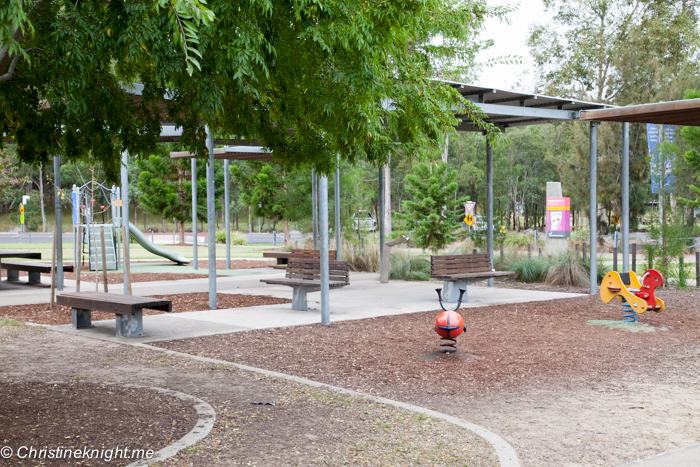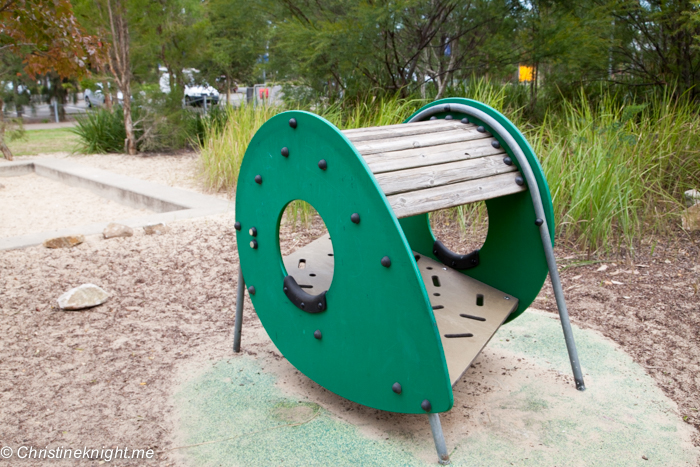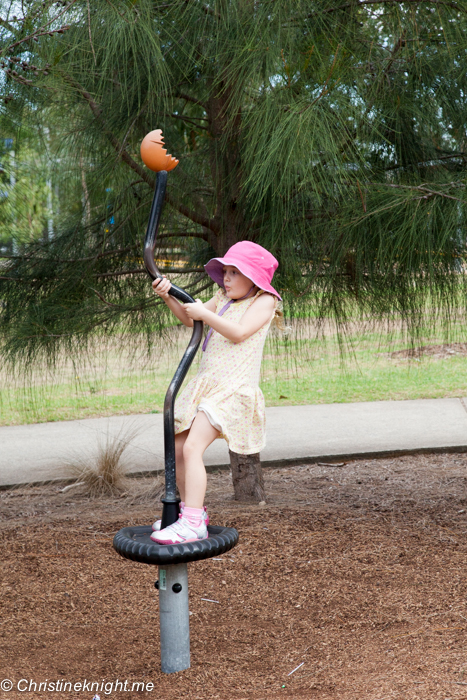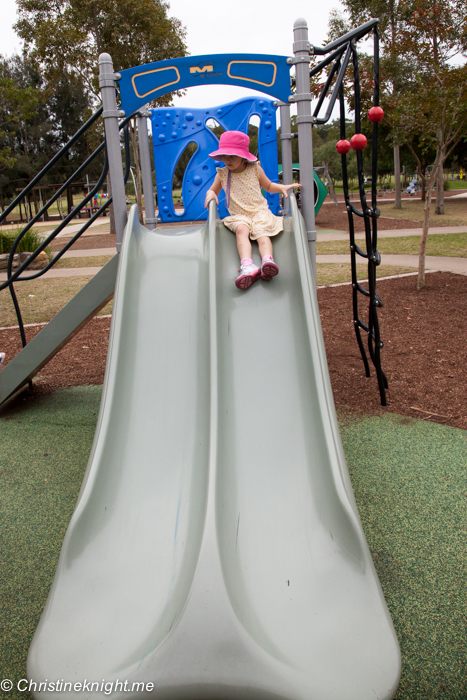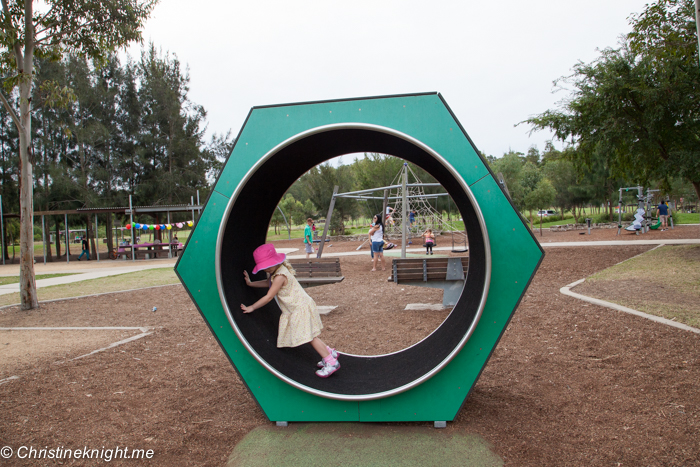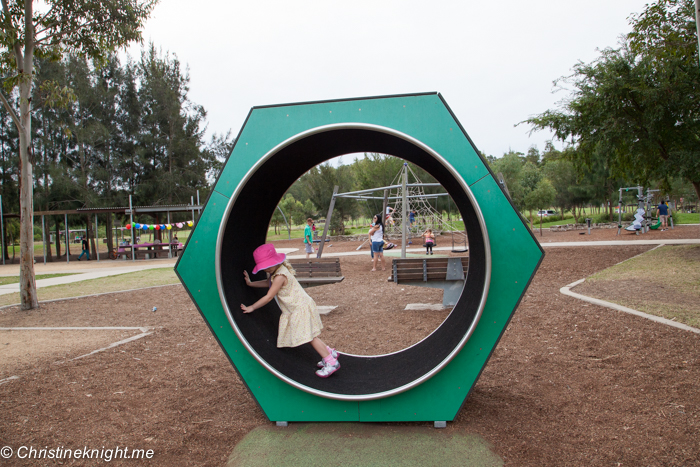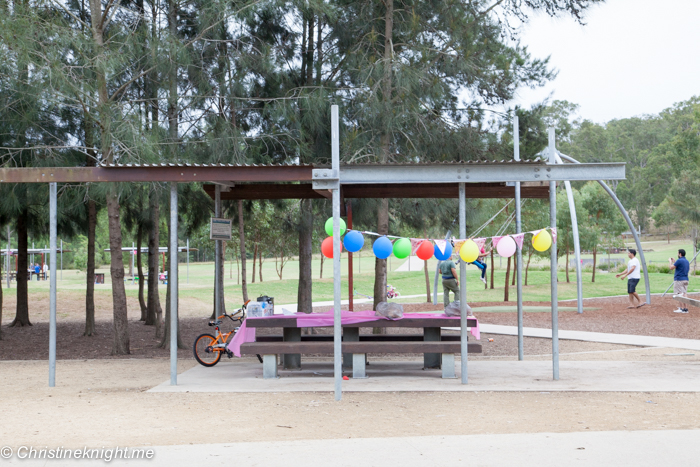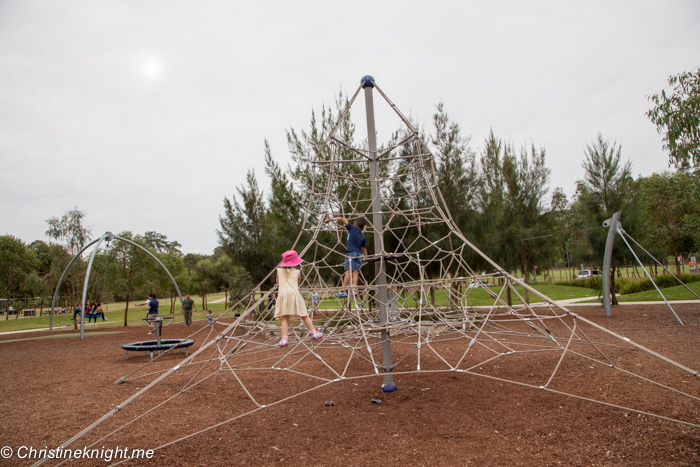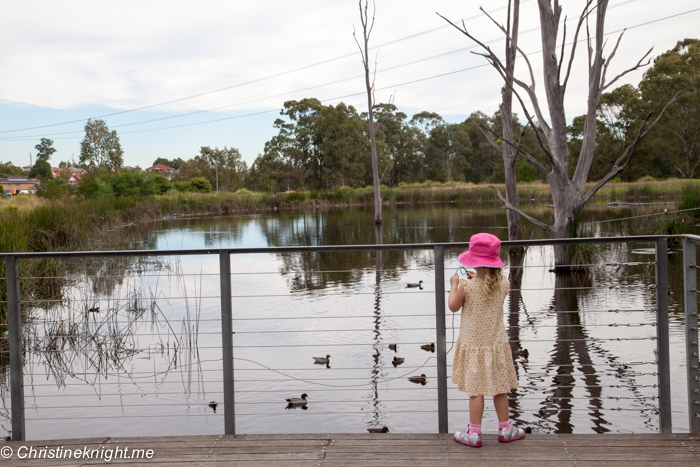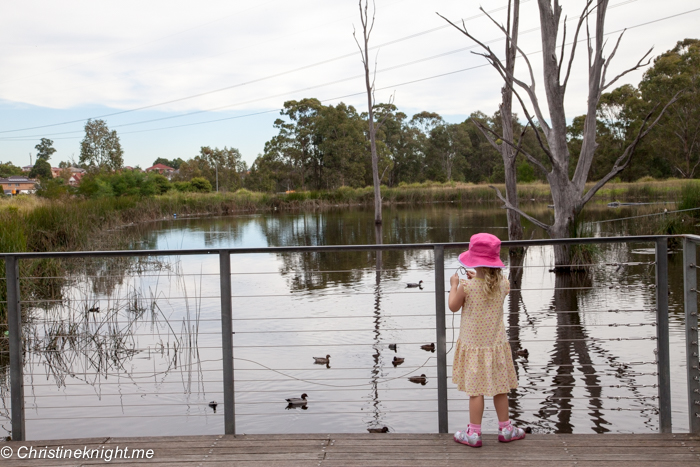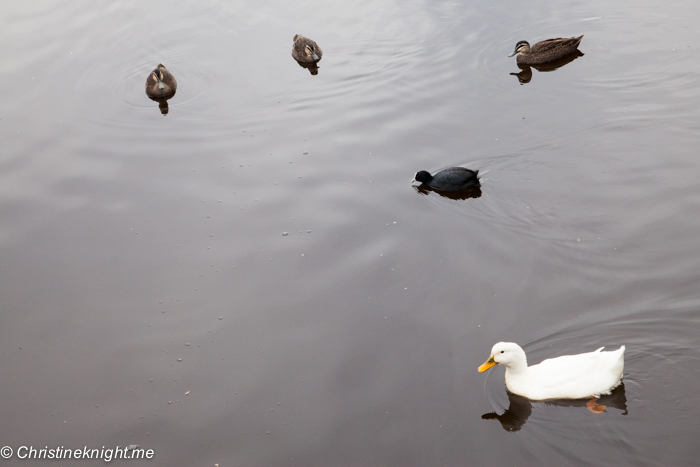 Make a day of your visit to the park by booking into Treetop Adventure Park too, which is located in this part of Western Sydney Parklands, too.
Plough and Harrow Park
Western Sydney Parklands,
Elizabeth Drive, Abbotsbury
Bathrooms: Yes
Picnic tables: Yes
Shade cover: No
Cafe: Yes
Skatepark: No
Off-street parking: Yes
Children's playground: Yes
Water features: Yes
Get Directions