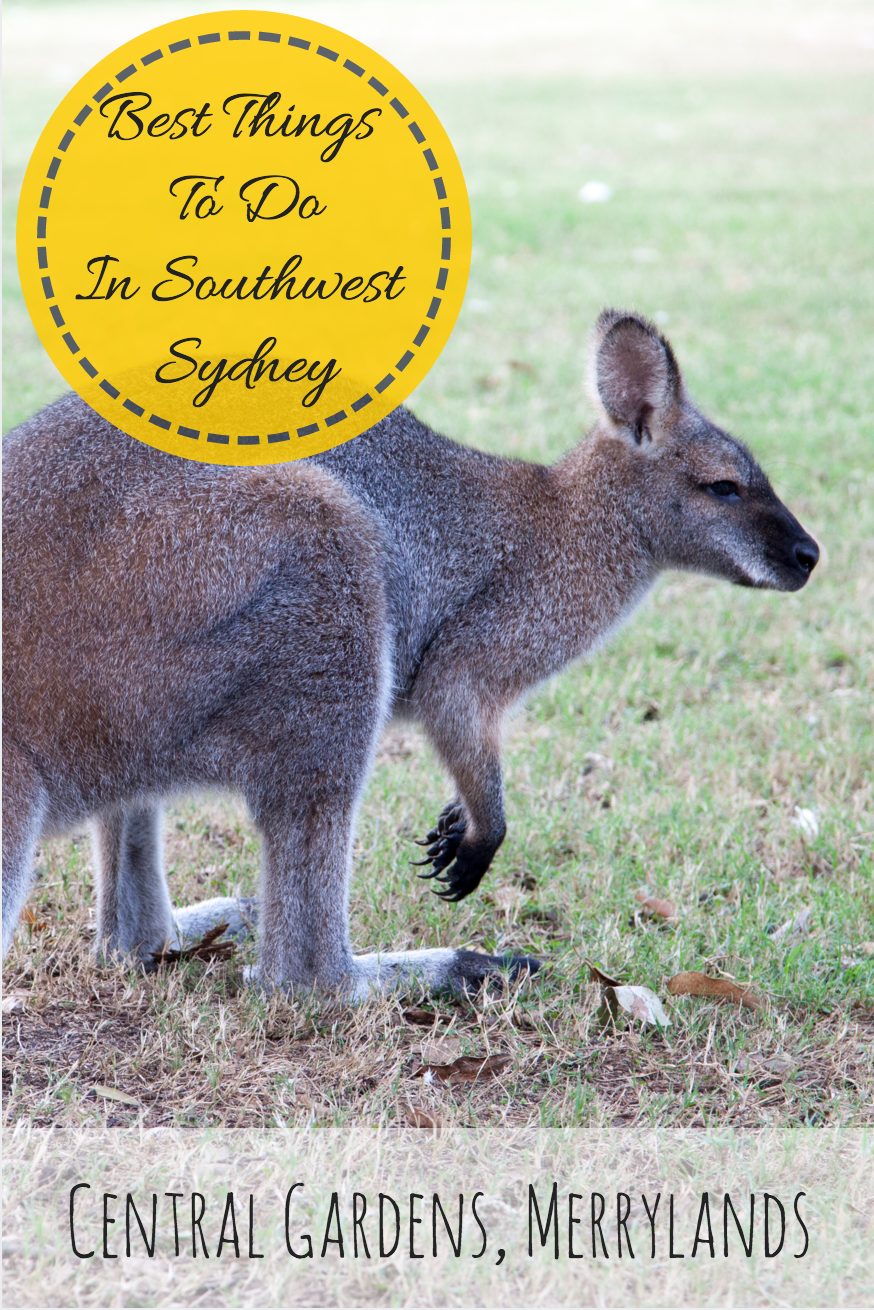 We have been exploring a lot of southwest Sydney lately, looking for parks and playgrounds in particular. I was recently re-introduced to the Central Gardens Nature Reserve in Merrylands, where I spent a lot of my childhood while my parents played their weekly tennis game with friends. At the time, the gardens were closed so I never was past the tennis court. It was amazing to see the park in daylight, and open! I remember in my errant youth scaling the tennis court bathroom walls in an attempt to see the closed off garden at night – so to see it during the day brought back memories of our night time stealth mission that ultimately failed and left us somewhat in trouble as a result.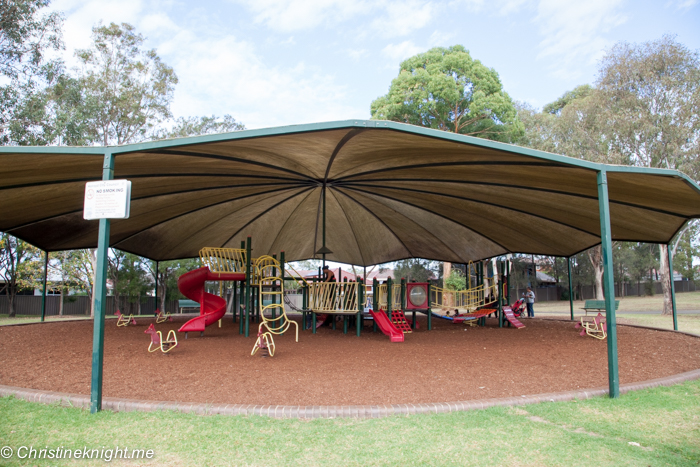 The Central Gardens Nature Reserve, also called the Central Gardens, is a nature reserve in the southwest Sydney suburb of Merrylands. The 12 hectare park features two playgrounds, animal enclosures, BBQ areas, a flat path perfect for scooters and bikes, plus a small waterfall feature.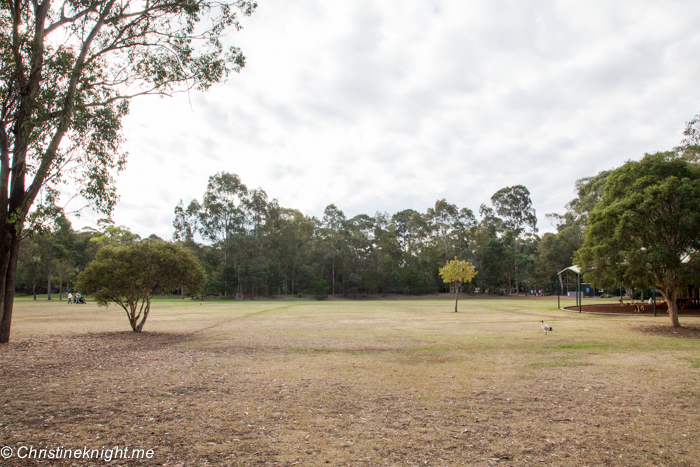 The playground we found was fantastic, with the biggest shade cloth I've ever seen over a playground. It was so wonderful to visit in the middle of the day and not worry about sunburn.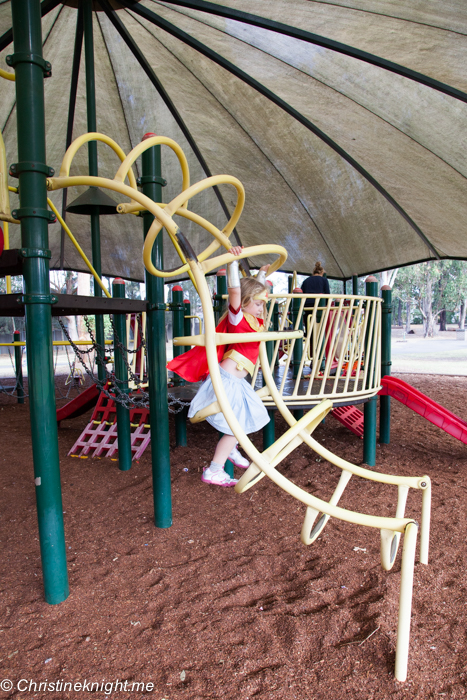 Behind the playground lies the animal enclosures. It's free to wander through them and see the very well cared for animals, including birds, particularly scary emus, wallabies with babies in their pouches, and kangaroos.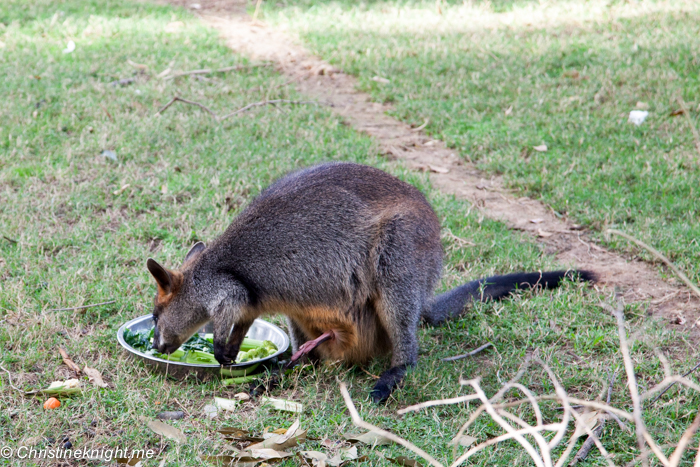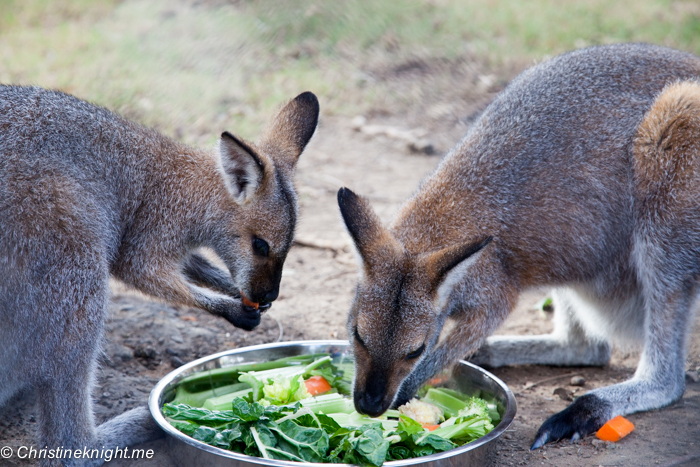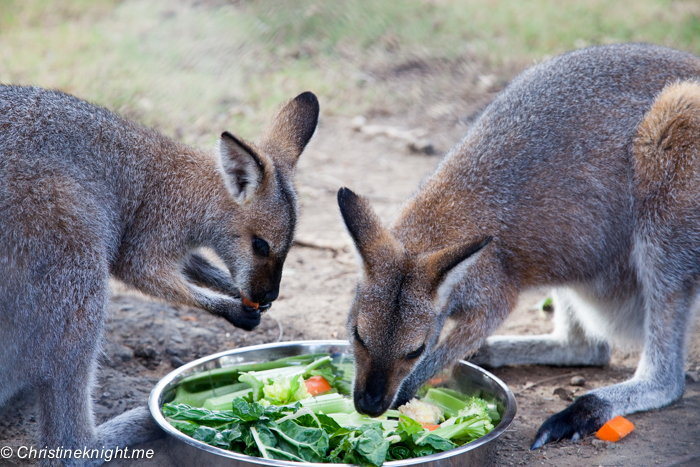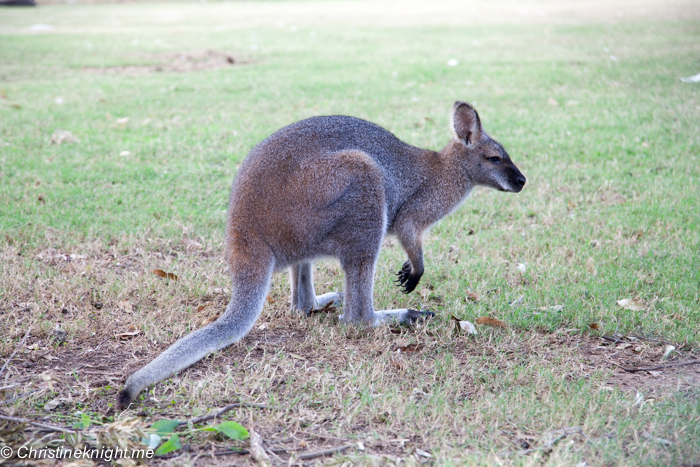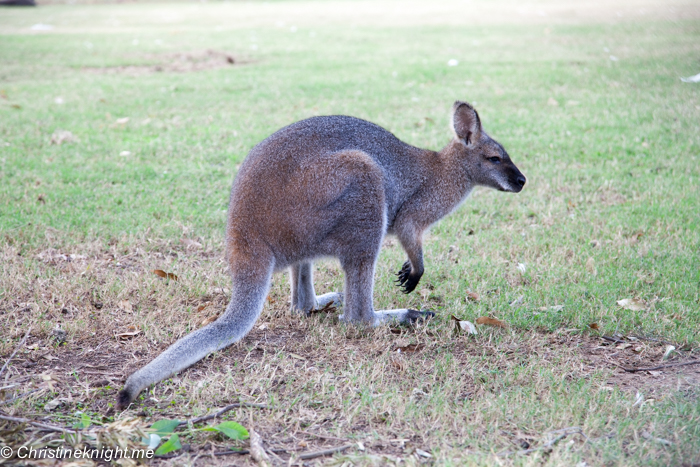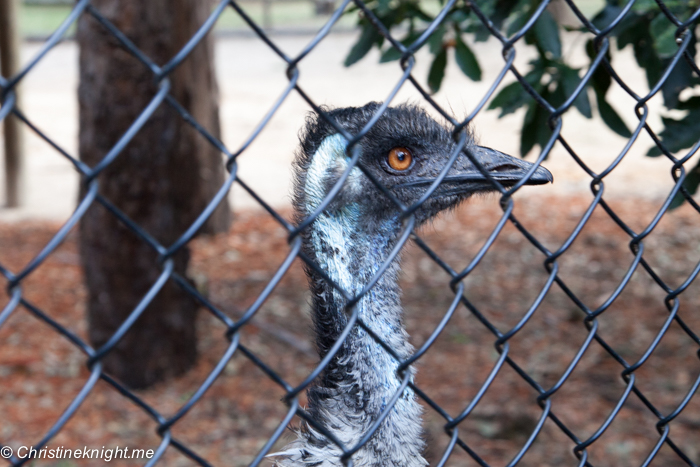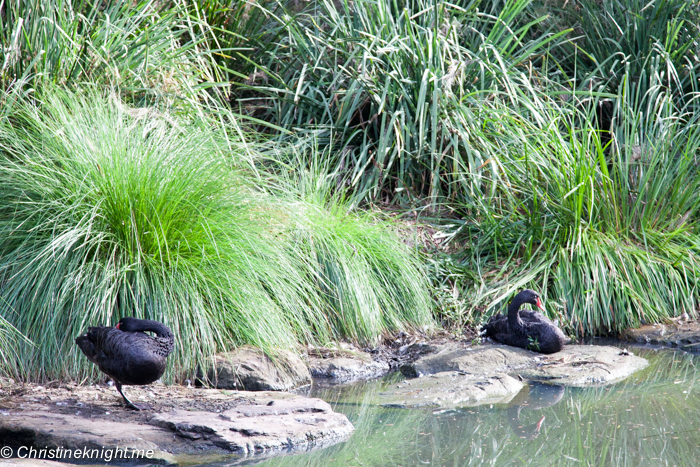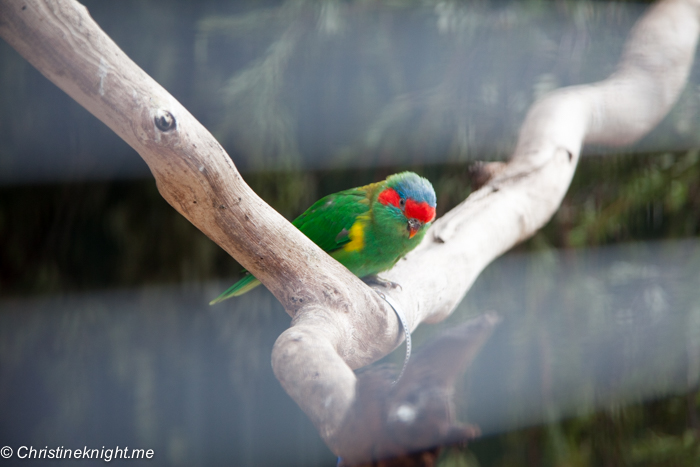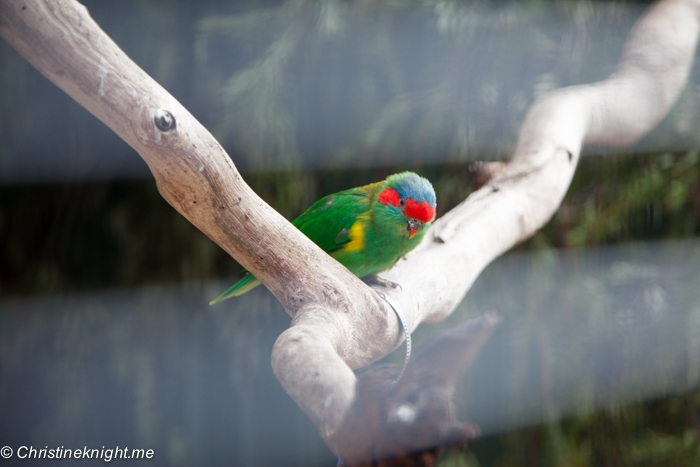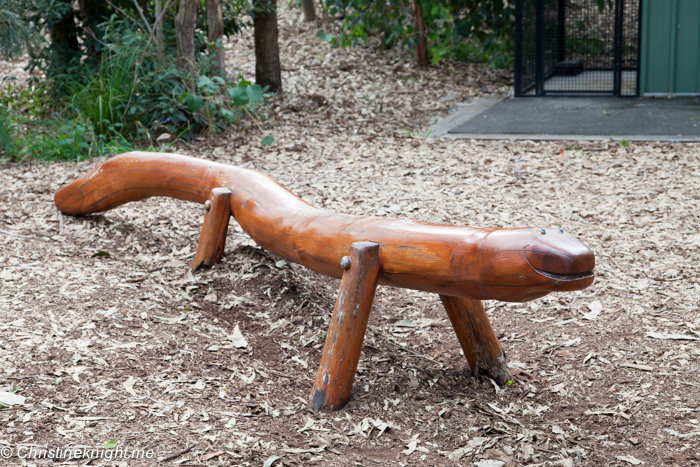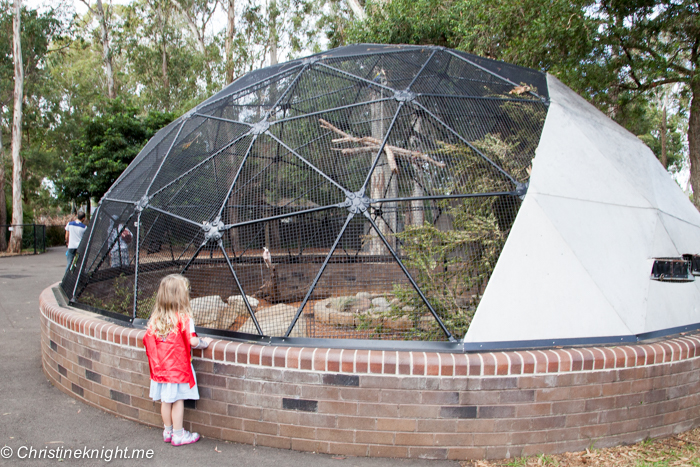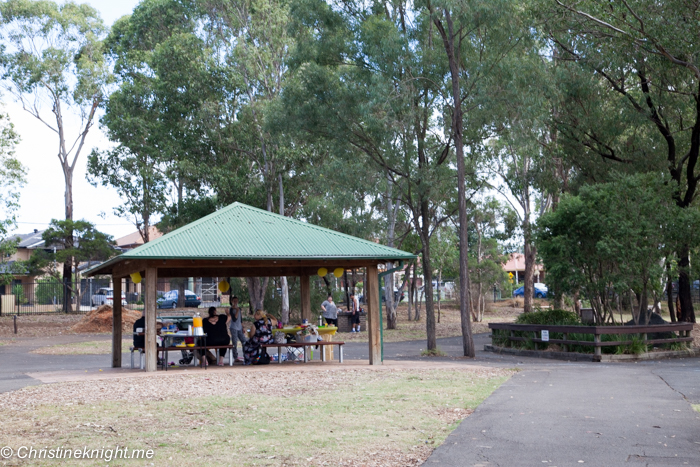 We didn't find the waterfall this visit, but will be back to find it next time.
Do you know of any more great southwest Sydney parks for us to discover?
The Central Gardens Nature Reserve
Cumberland Hwy, Merrylands West
Bathrooms: Yes
Picnic tables: Yes
Shade cover: Yes
Cafe: No
Skatepark: No
Off-street parking: Yes
Children's playground: Yes
Water features: No
Get Directions
More things to do in Sydney
Find a list of the best things to do in Sydney with kids here.
Find things to do in Sydney for free here.
Get a list of the best kid-friendly beaches in Sydney.
Find the best animal experiences in Sydney here.
Visit the best kid-friendly restaurants in Sydney here.
Find the best high teas in Sydney here.
Head to one of the best museums in Sydney here.
Check out things to do in Sydney on a rainy day here.
Enjoy one of the best ocean pools in Sydney here.
First time visiting Sydney? Get tips for first time visitors to Sydney here.