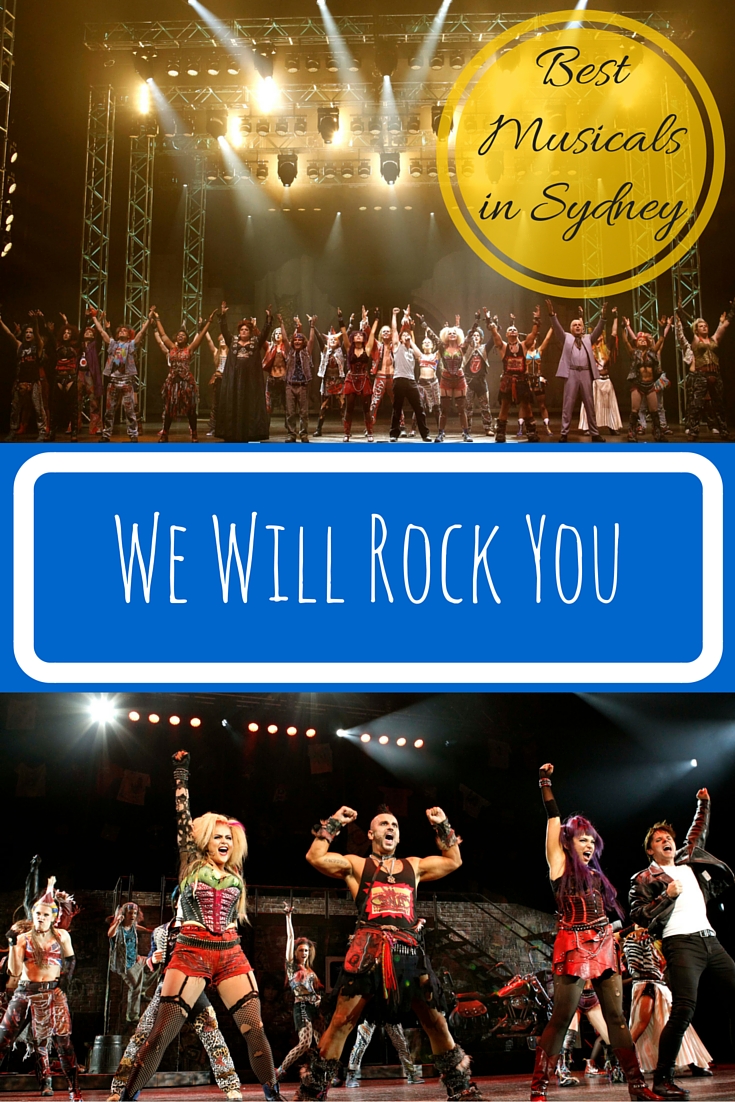 Brought to you by Nuffnang and We Will Rock You
I first saw We Will Rock You, the brilliant show blending Queen's legendary songs with Ben Elton's comic genius, in London 10 years ago. When I saw the show, I thought it was groundbreaking, hilarious, uplifting and wildly entertaining. In short, everything a good theatre show should be.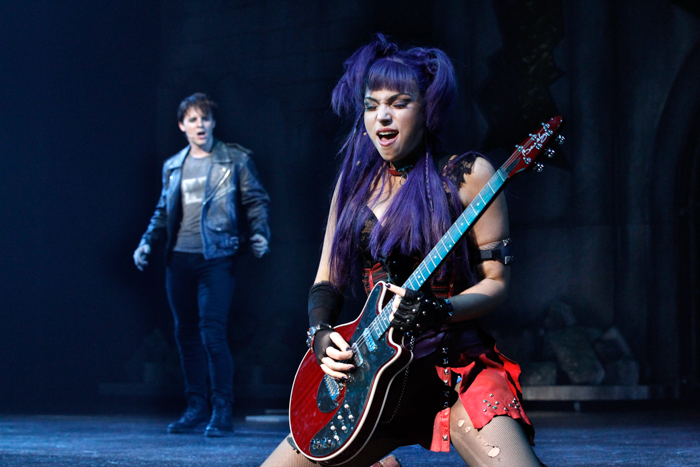 Lucky, lucky us, We Will Rock You is touring Australia right now. It's an updated version of the production that retains the brilliance of the original, with a bit of a modern facelift and location-relevant references.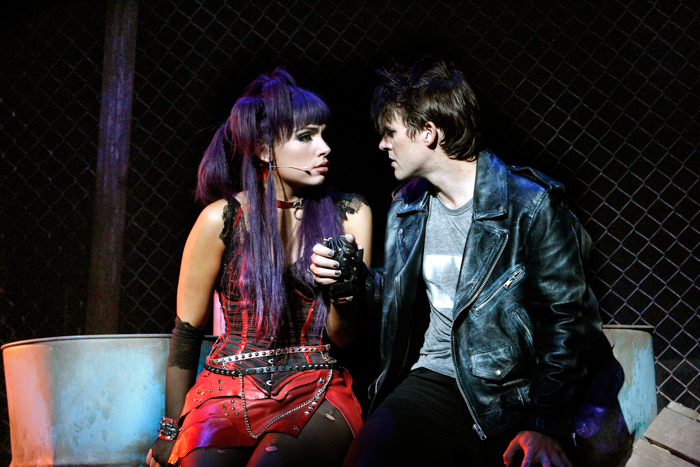 The show is set in the year 2350, where live music is banned on Earth. A rebellious few fight against their force-fed diet of synthesized pop and controlling government, choosing individualism, real-life interactions and creativity over lives lead on the internet and assimilating into assigned groups, leading pre-arranged lives.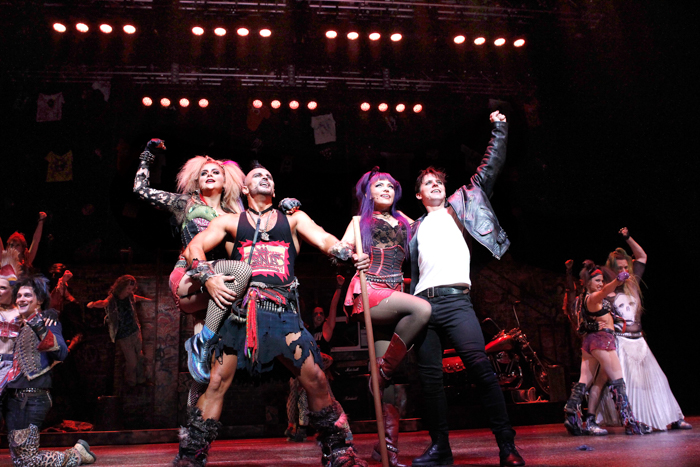 We Will Rock You has been a smash hit show since it debuted in London in 2002. Since then it has won the Olivier Audience Award for Most Popular Show in 2011 (British theatre's
answer to the oscars), played over 3600 performances in the UK (with over 3600 standing ovations), selling over 6 million tickets in the UK alone, and over 16 million tickets in 28 countries worldwide.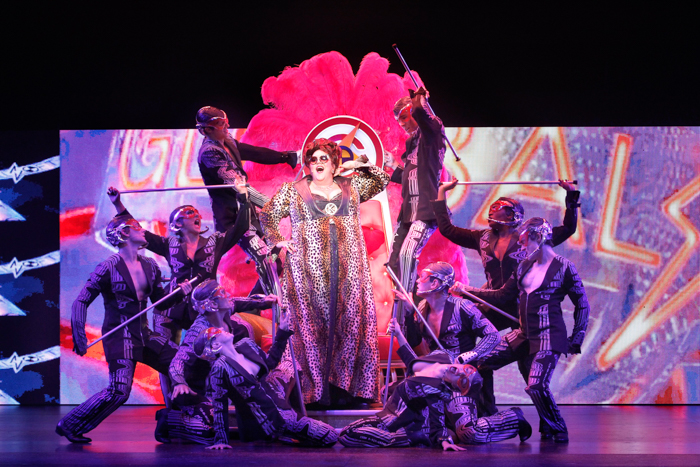 Walking into the theatre it's impossible not to notice the wide variety of people who are there to see the show. A large group of high school students, posing for pics with their tongues sticking out, couples on dates, senior citizens. The appeal of Queen reaches all generations, with their hit songs all showcased in this lively show: We are the Champions, Radio Ga Ga, Crazy Little Thing Called Love, Somebody to Love, Killer Queen, Don't Stop Me Now, Under Pressure, Bohemian Rhapsody, Another One Bites The Dust and of course We Will Rock You.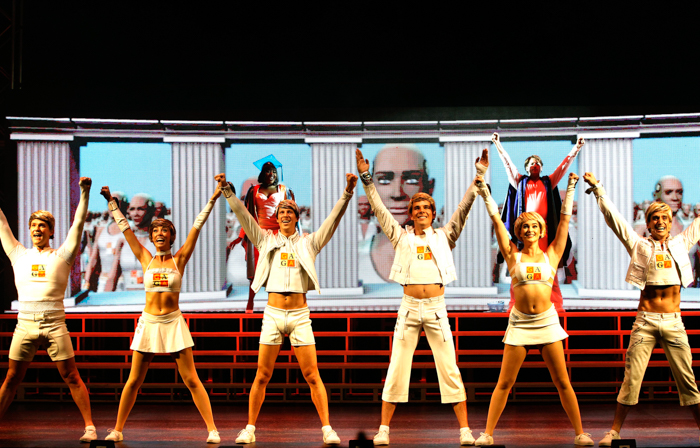 A lot has changed in the world since We Will Rock You premiered, and the show has kept up. New cultural references pepper the witty dialogue: Twitter, Facebook, hashtags, Miley Cyrus and gangnam style all get a mention, as does Prince in the most moving moment of the show, a tribute to music stars lost too soon.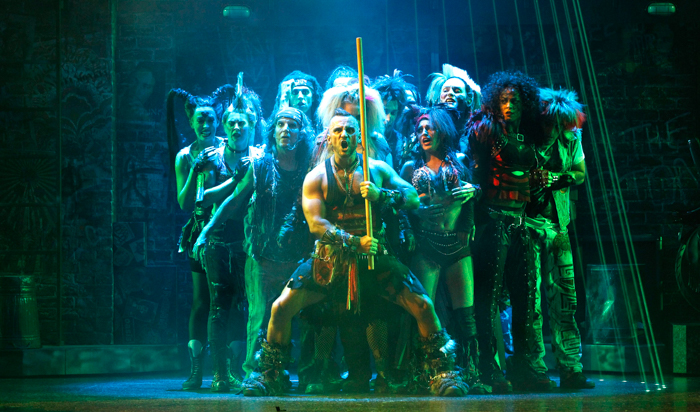 Several nods to their Australian audience also garnered plenty of laughs – Australian Idol (especially entertaining as Casey Donovan, playing the key role of Killer Queen was discovered on the show), Molly Meldrum, the Wiggles, John Farnham's anthem "You're The Voice" and even Canberra as a place no one wants to go.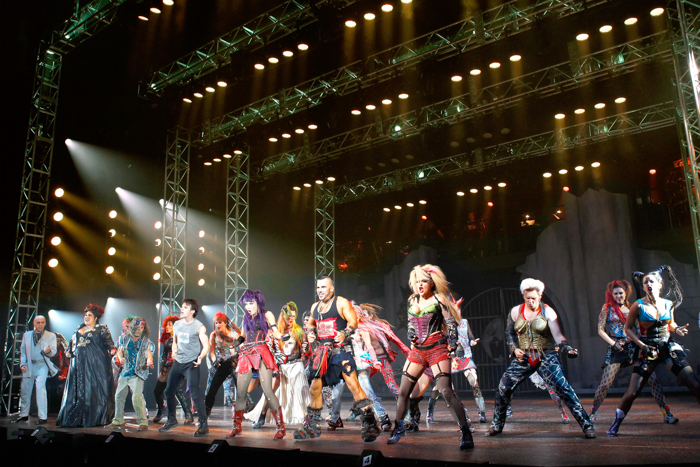 The cast of We Will Rock You is superb and does an excellent job of performing iconic songs that had the audience cheering, clapping and waving their arms throughout the show. Gareth Keegan, in the lead role of "Gallileo Figaro" and Erin Clare as "Scaramouche" were particular scene stealers, with their exquisite vocals, dynamic stage presence, and genuine chemistry.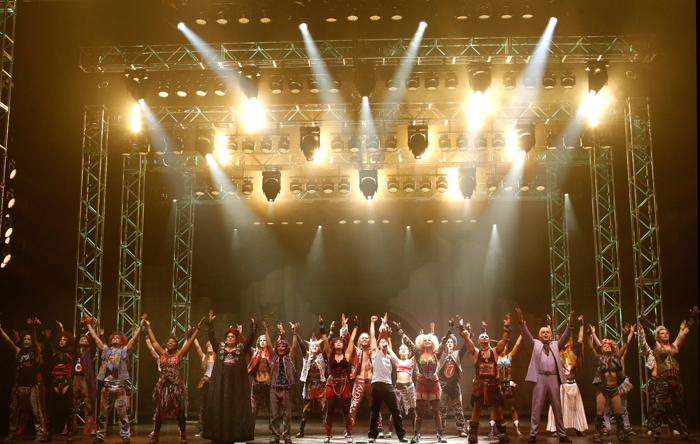 We Will Rock You is a show that endures because it's not only entertaining, it's also relevant – even more so today perhaps, than when it debuted in 2002. Yes, kids, get off social media, make a real friend instead of a Facebook one, and create real joy in your lives that makes your soul soar.
We Will Rock You is currently playing at the Lyric Theatre, Pyrmont.
Suitable from the age for 13 years and above
Thank you to We Will Rock You and Nuffnang for providing me with tickets for reviewing purposes.