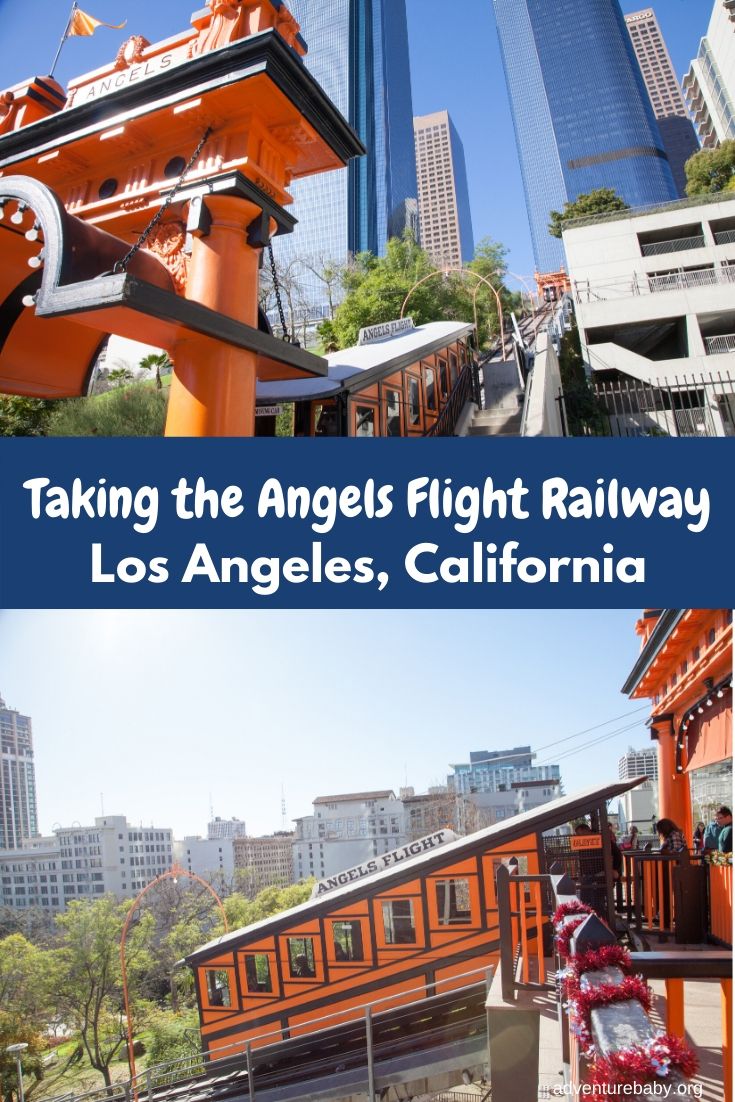 Taking the Angels Flight Railway, Los Angeles, California
Take a very quick trip on the world's shortest railway, the Angels Flight Railway in Los Angeles, California.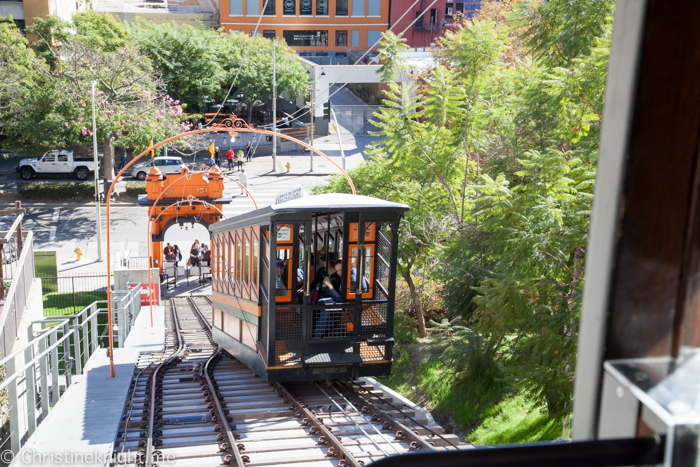 The Angels Flight Railway is a landmark in the Bunker Hill district of Downtown Los Angeles. We walked to it from The Broad museum, to give some context of where it is located. The funicular railway has two cars, Olivet and Sinai, which run in opposite directions on the 298 feet long railway.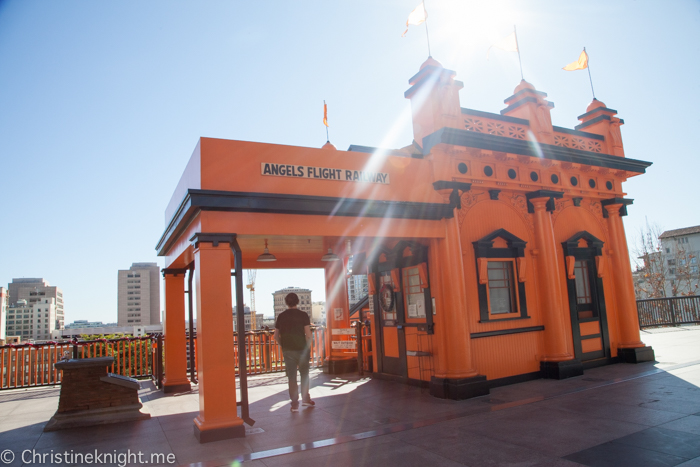 It is indeed a very short trip, taking only a few minutes to transport passengers between Hill Street and Grand Avenue. Since the railway opened in 1901, it was given more than 100 million rides up and down the steep hill.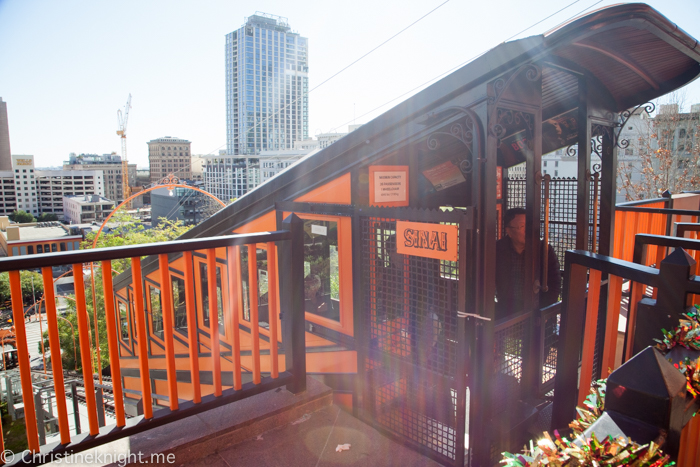 The Angels Flight Railway has been a popular inclusion in many TV shoes and movies, and is now mostly a tourist attraction.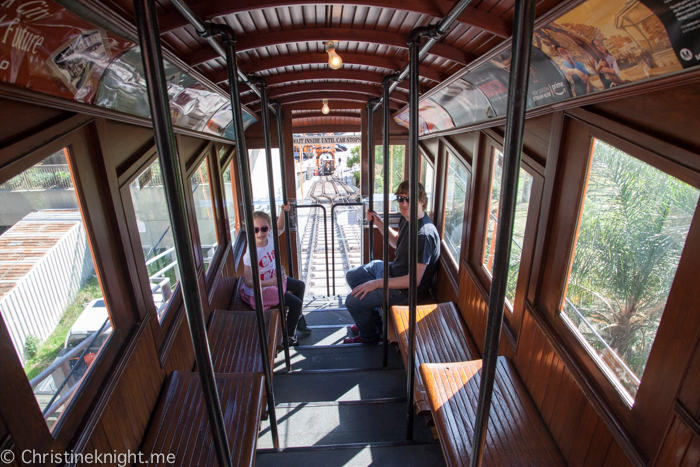 Location
The Railway's Top Station is located at California Plaza, 350 South Grand Avenue, Los Angeles 90071. The Lower Entrance is located at 351 South Hill Street, Los Angeles 90013, across from Grand Central Market.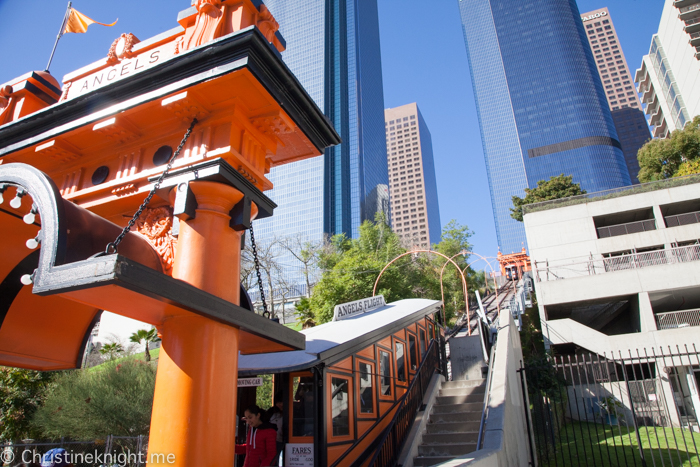 Cost
To ride the Angels Flight Railway, fares are $1 each way. Buy a souvenir round-trip ticket for $2. There is a a $0.50 Metro fare discount is available for TAP Card users with Stored Value for a one-way trip. You will need to tap your valid TAP Card on the validator located at the Angels Flight Station House to be granted the discount.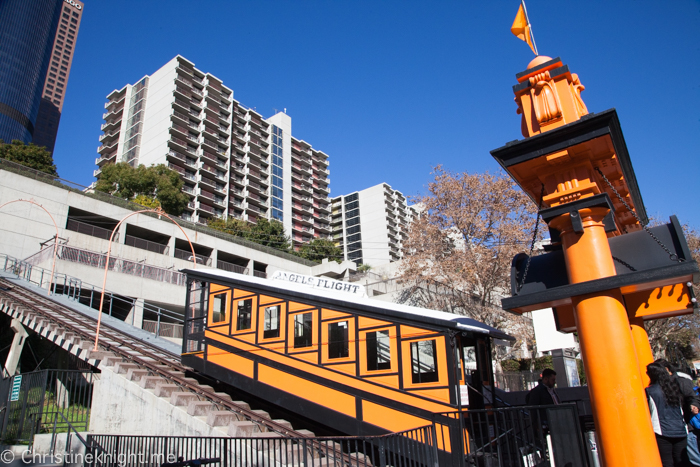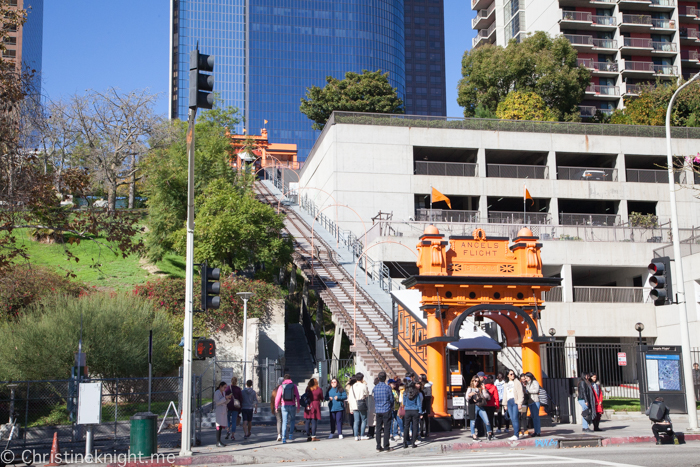 Find more things to do in Los Angeles with kids.
Check out where to stop on a San Francisco to Los Angeles road trip.
Angels Flight Railway
350 S Grand Ave, Los Angeles
Hours: Daily 6:45am-10pm
angelsflight.org