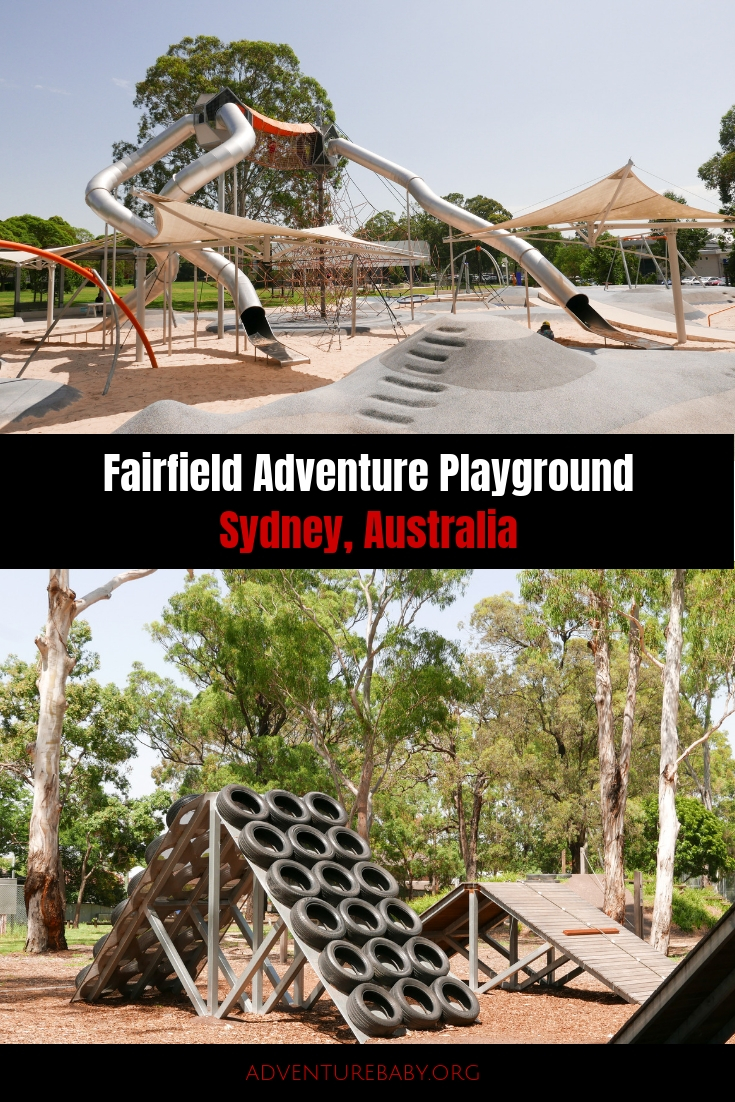 Fairfield Adventure Park Playground in Western Sydney
The Fairfield Adventure Playground has been on our list to check out for quite a while. It's a gem of a spot in South-West Sydney and worth a drive out to if you're not a local.
Especially designed to provide a play space for kids of a variety of ages, the Fairfield Adventure Playground brings the "wow" factor in spades. The park opened in 2015 after a $1.4 million council investment. With the star attractions designed specifically for teens, this is a unique playground that provides a much-needed recreational space for older kids.
The park is divided into three sections, aimed at three different age groups.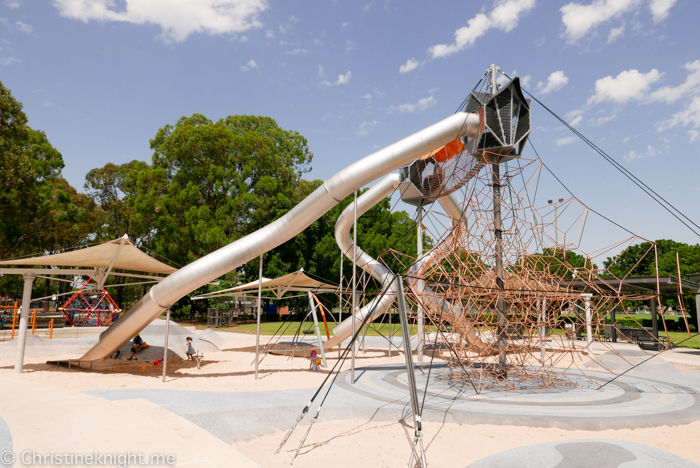 For tweens/teens:
Next to the car park and across from the Fairfield Leisure Centre is the main equipment area, designed for older kids. It features an 11 metre high giant climbing net, sky bridge and three-slide combination, one of the tallest of its kind in Australia. The three long tube slides are terrifyingly tall. There is also a 33-metre-long double flying fox, a small trampoline swings, a balancing rope, a sandpit and two spinning wheels.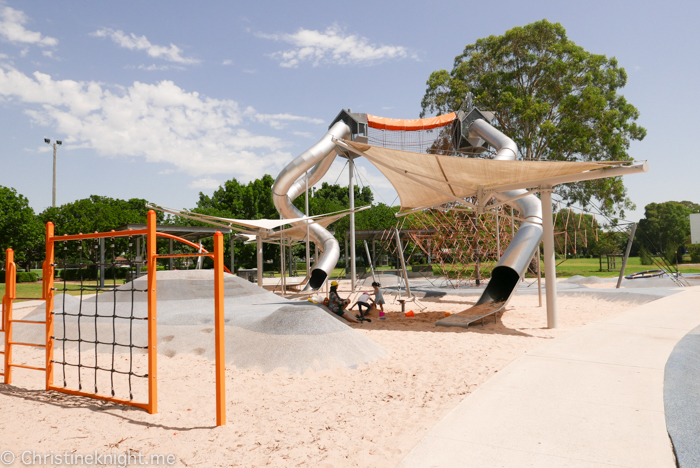 The sand at the bottom of the climbing structure is ideal for younger kids to enjoy playing with if their older siblings are in the mighty silver climbing frame, so bring a bucket and spade.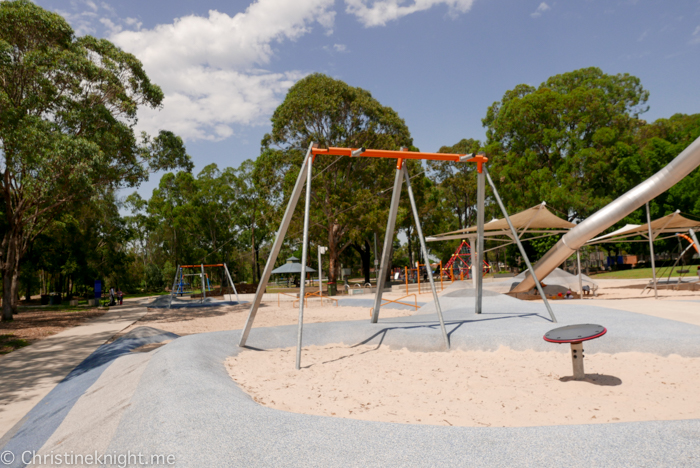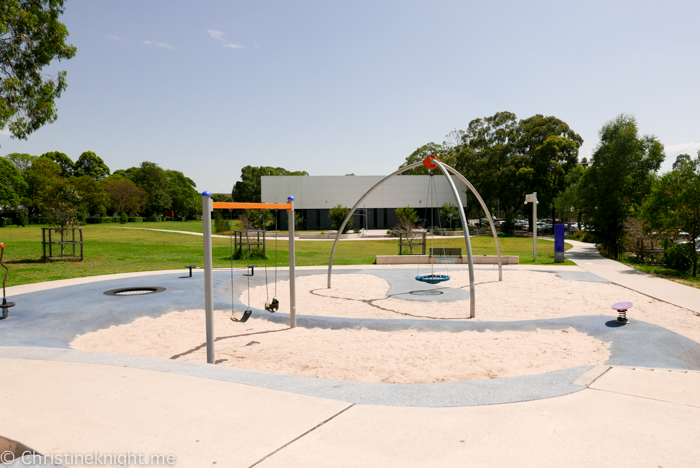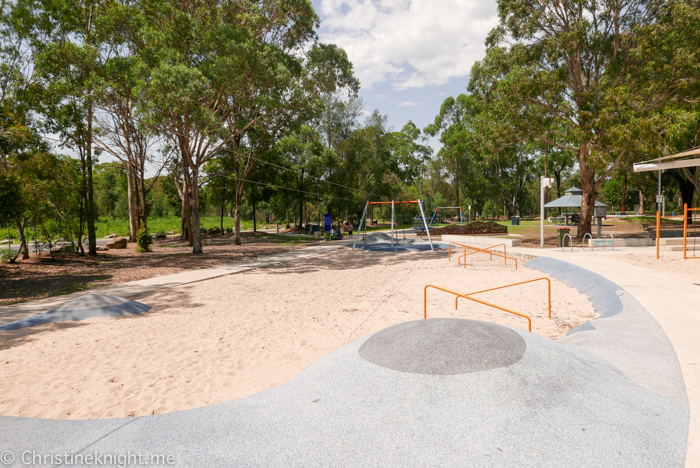 For primary-aged kids:
Behind the main play area there is a beautifully-designed nature playground that is perfect for primary school kids. Made with a mix of industrial pieces like tyres and metal, with lots of natural wood, it was inspired by nature and designed to help kids keep active and fit. It features suspended bridges and platforms, a double flying fox and climbing frames.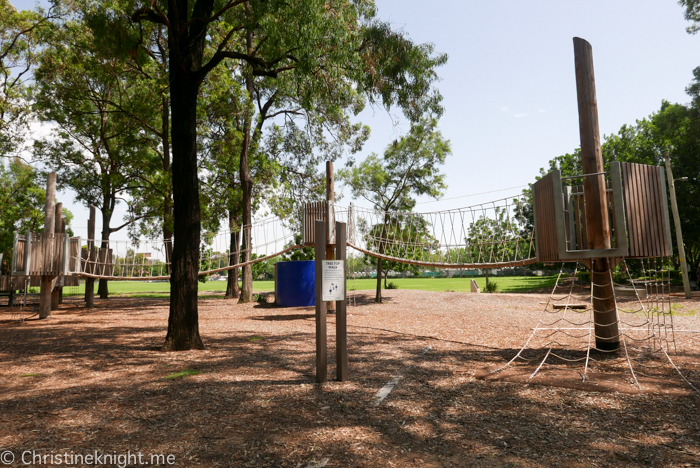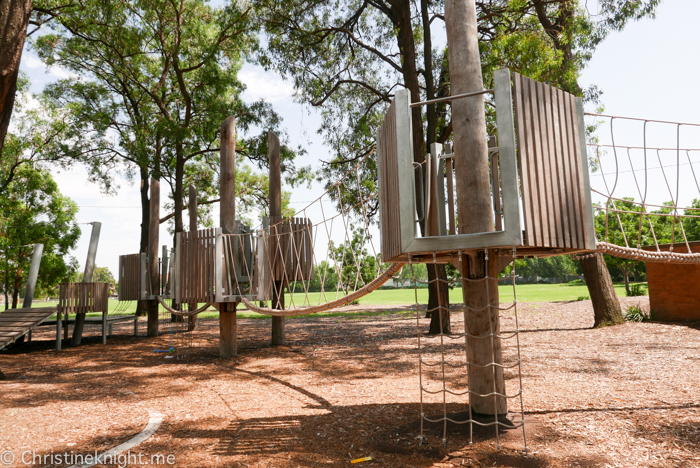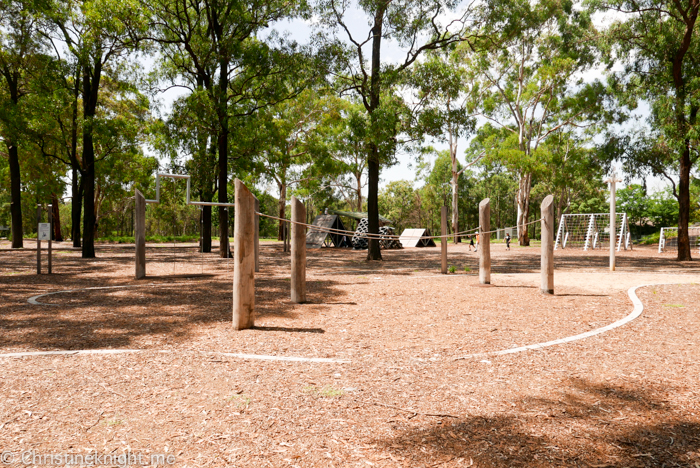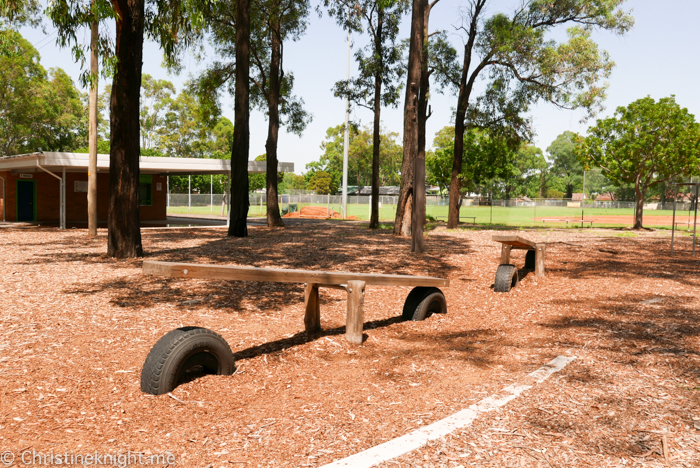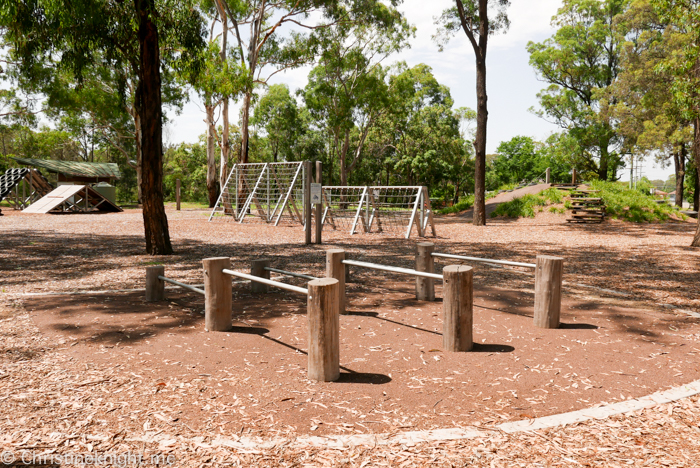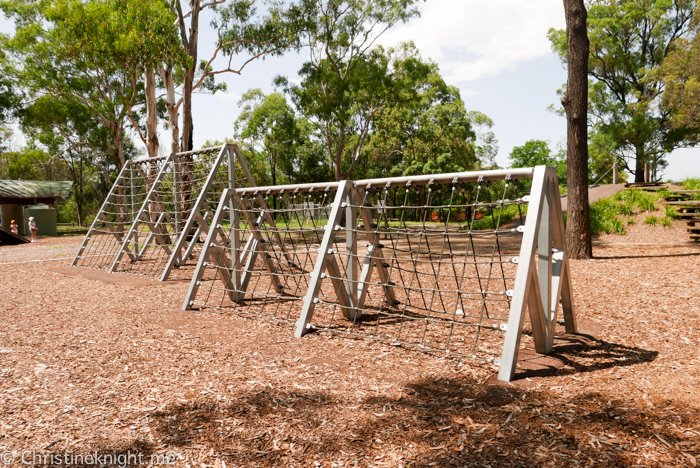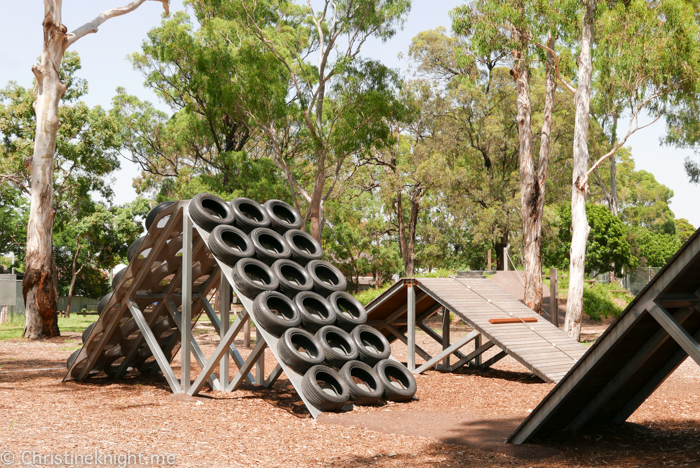 For littlies:
Between the nature-play area and teens zone, there is an area that suits littlies too, with a climbing frame and slippery dip and a cone-shaped merry-go-round contraption. With all of the trees and sand around the park there is plenty to occupy the little kids here.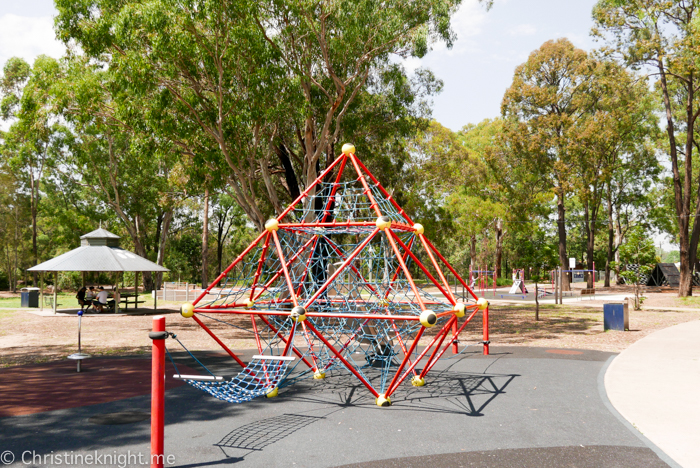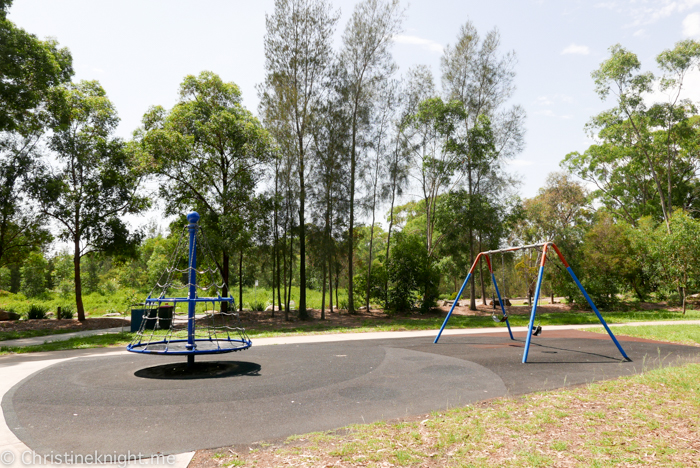 Facilities: bathrooms (including a disabled toilet), sheltered picnic areas, bbqs, sporting grounds and a fitness circuit.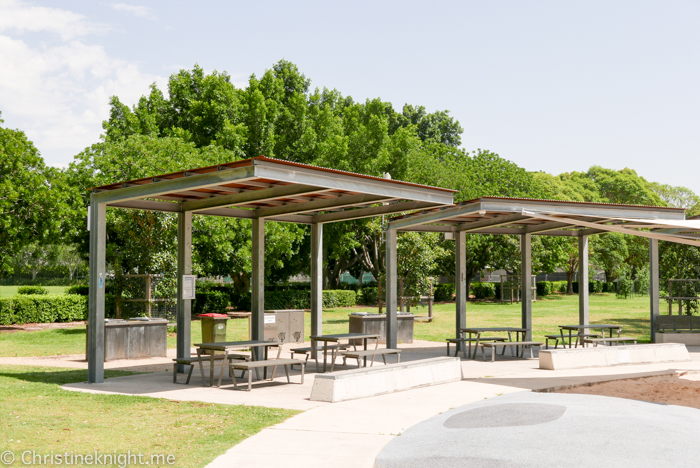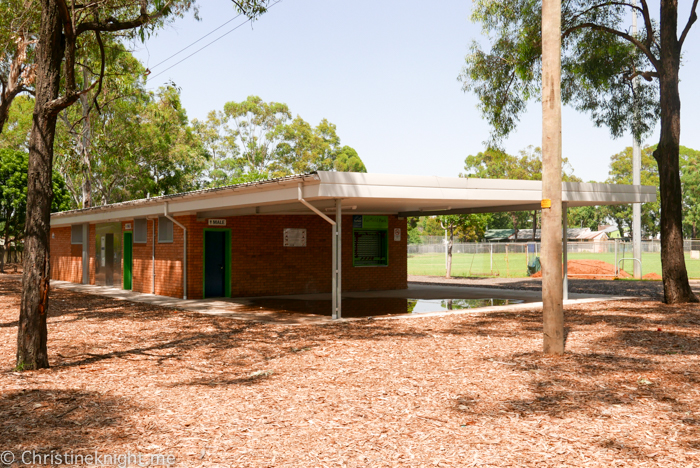 The park is not enclosed so keep a close eye on littlies. There is not much shade in the main teen area, however the nature playground has plenty of trees.
Getting to Fairfield Adventure Playground 
Fairfield Adventure Playground is a 10 minute walk from Fairfield Railway Station, which is on the Sydney Trains T2 Inner West & South and T5 Cumberland lines. The station is both wheelchair and stroller accessible. There is a bus stop nearby and plenty of free all-day parking available.
Fairfield Adventure Park
Vine Street, Fairfield
Get directions
More things to do in Sydney
Find a list of the best things to do in Sydney with kids here.
Find things to do in Sydney for free here.
Get a list of the best kid-friendly beaches in Sydney.
Find the best animal experiences in Sydney here.
Visit the best kid-friendly restaurants in Sydney here.
Find the best high teas in Sydney here.
Head to one of the best museums in Sydney here.
Check out things to do in Sydney on a rainy day here.
Enjoy one of the best ocean pools in Sydney here.
First time visiting Sydney? Get tips for first time visitors to Sydney here.
Cool down at one of these free water parks in Sydney.