The Best Things To Do In The Sydney CBD With Kids
Heading to Sydney for a few days and want to entertain the kids without leaving the CBD? We've got you covered! There are so many fun ways to enjoy the beautiful harbour city all within the centre of Sydney.
The Rocks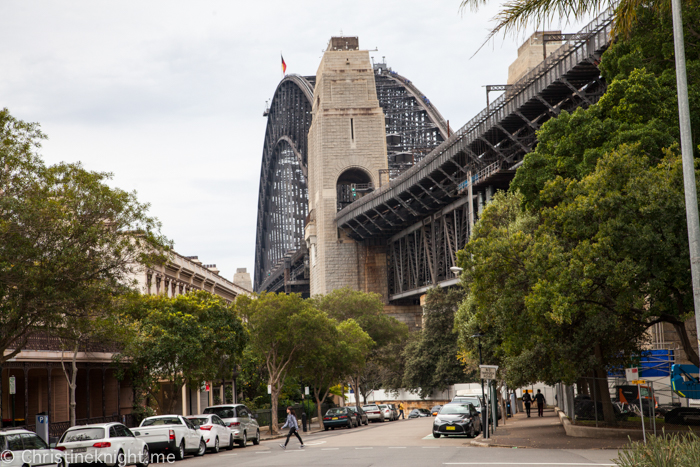 Visit the place of the first European settlement in Australia, as well as the traditional home of the Gadigal Aboriginal people in the Rocks. Wander the cobblestone streets, enjoy panoramic views of Sydney Harbour including the Sydney Opera House and Sydney Harbour Bridge and take a look at a few of the heritage sites and buildings in the area.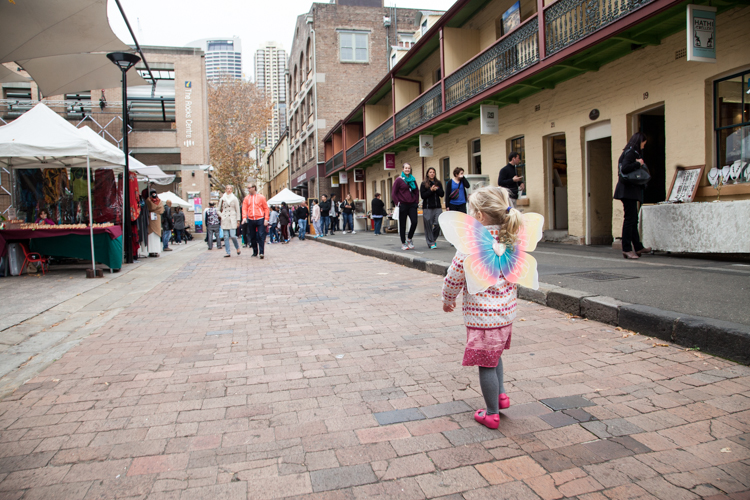 There are over 100 historic sites and buildings, the oldest house being Cadman's Cottage, built in 1816. Drop by the Rocks Discovery Museum, a free museum located inside a restored 1850s sandstone warehouse with an interactive kids corner upstairs, or grab one of the best scones in Sydney at The Tea Cosy (their kids' Devonshire tea is adorable and delicious). A visit to the Rocks is one of our favourite things to do in Sydney with kids.
Sydney Harbour Bridge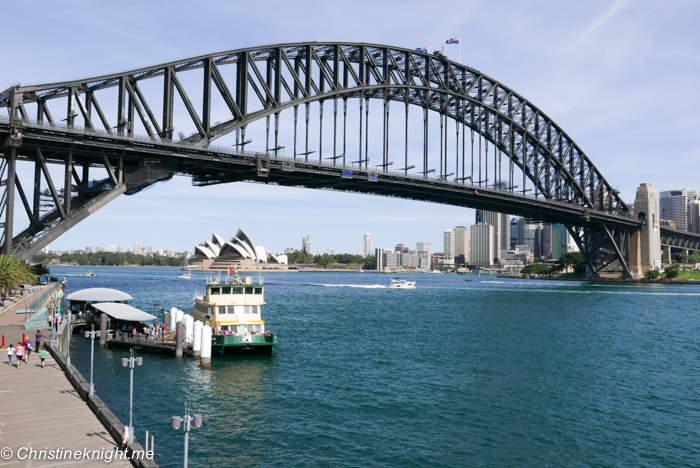 The world's tallest steel arch bridge connects the northern suburbs of Sydney with the CBD. Take a stroll over the Sydney Harbour Bridge – the two access points to the pedestrian walkway are up Cumberland Street in The Rocks in the CBD and near Milsons Point train station in the north. If you and the kids are feeling energetic, climb 200 stairs to the Pylon Lookout for stunning views (admission fees apply).
Observatory Hill Park and the Sydney Observatory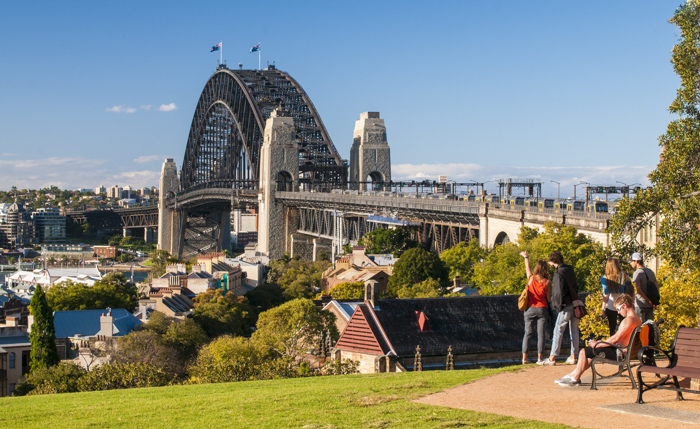 Located in The Rocks, the hill is is a gorgeous spot for a picnic with a view, as well as being home to the Sydney Observatory, a heritage-listed museum and public observatory. Sydney Observatory runs and family tours and activities throughout the year which are perfect for mini star gazers.
Image credit: Destination NSW
State Library of NSW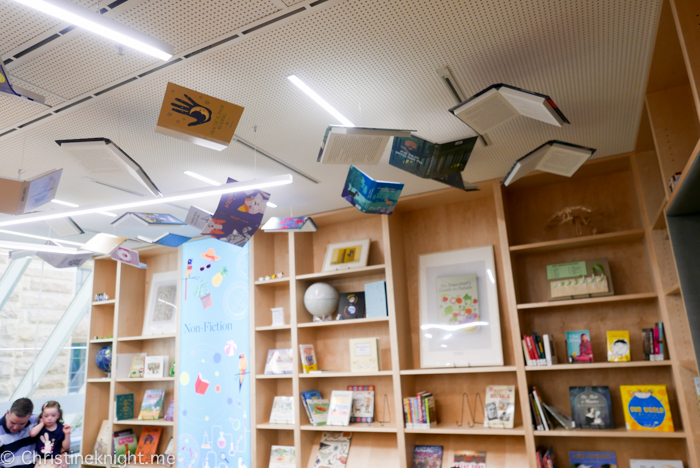 It's free to wander into Australia's oldest library (it was established in1826) and check out their exhibitions, brand new Children's Library and family spaces. The library also runs free activities for kids during school term for under 5s and school holidays for older children. Check out their calendar to see what's on when you visit.
Read more about the Children's Library and family spaces at the State Library of NSW.
Powerhouse Museum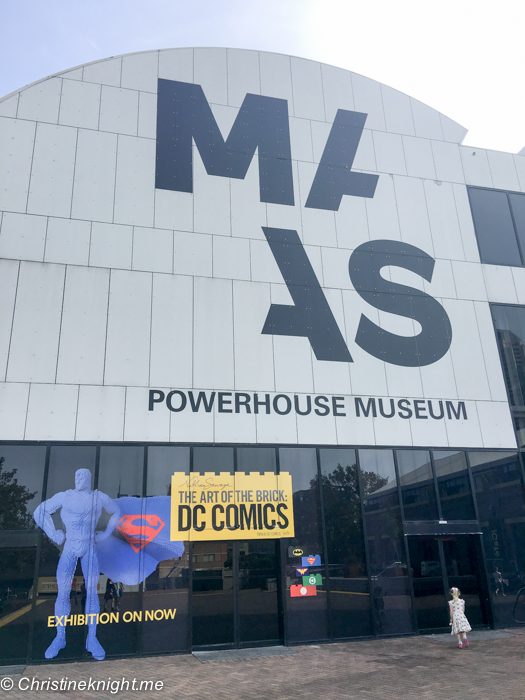 Located in the old Ultimo Power Station building adjacent to Darling Harbour, the Powerhouse Museum is the flagship branch of the Museum of Applied Arts & Sciences ((MAAS) in Sydney.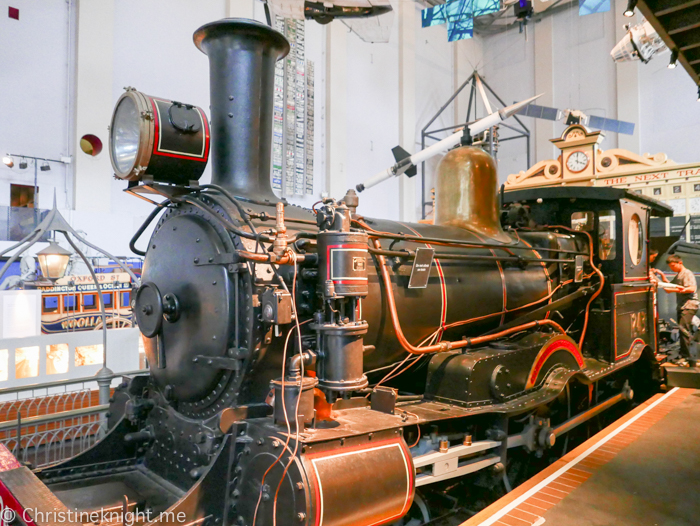 The museum's collection encompasses science, technology, design and decorative arts, engineering, architecture, health and medicine, fashion and contemporary culture.
Locomotive No. 1, the first steam locomotive to haul a passenger train in New South Wales, is a popular drawcard just inside the museum's entrance, as is the ever-popular interactive Wiggles Exhibition.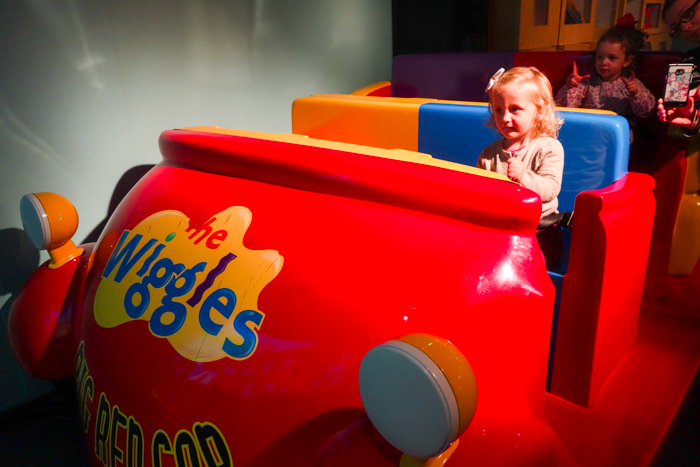 Throughout the year the Powerhouse Museum hosts temporary exhibitions plus a wide range of kid-focussed activities and workshops with a strong focus on science and coding, particularly during the school holidays. The focus on science and technology in a very family-friendly environment makes the Powerhouse Museum a top choice for things to do with kids in Sydney. Check out their calendar for upcoming events.
Get info on visiting the Wiggles Exhibition here.
Museum of Sydney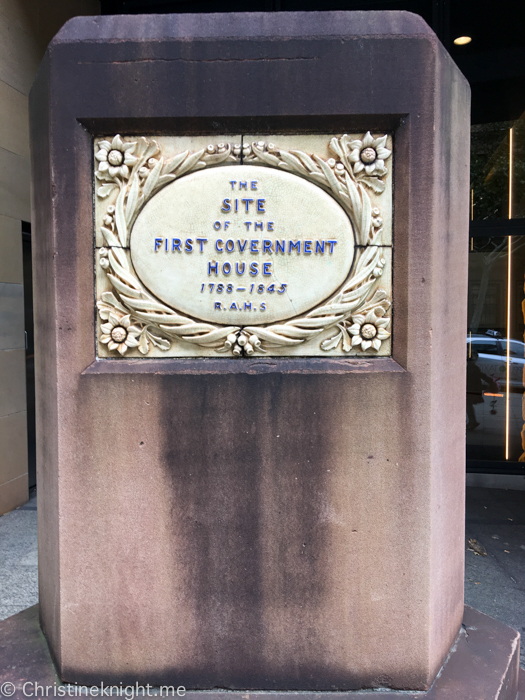 Located on the site of the first Government House of NSW, the Museum of Sydney tells the story of Sydney's history and its people.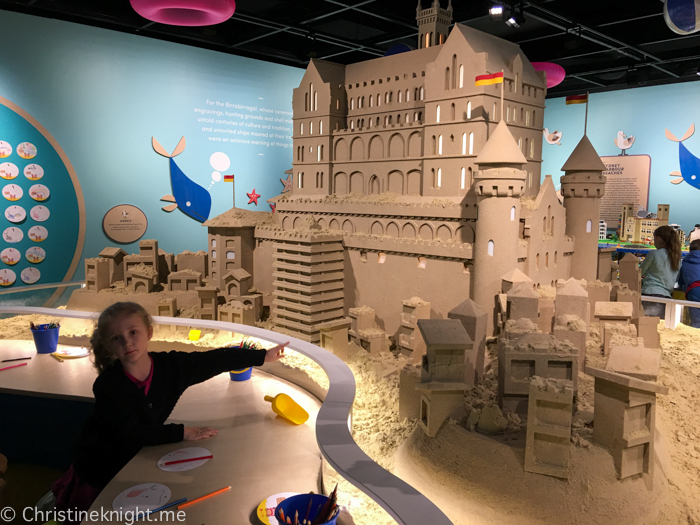 The Museum of Sydney offers family-friendly exhibitions and programs year-round (check what's on here) and kids eat free with each adult meal purchased at the downstairs restaurant, The Governors Kitchen.
Get more info on the Museum of Sydney here.
Justice and Police Museum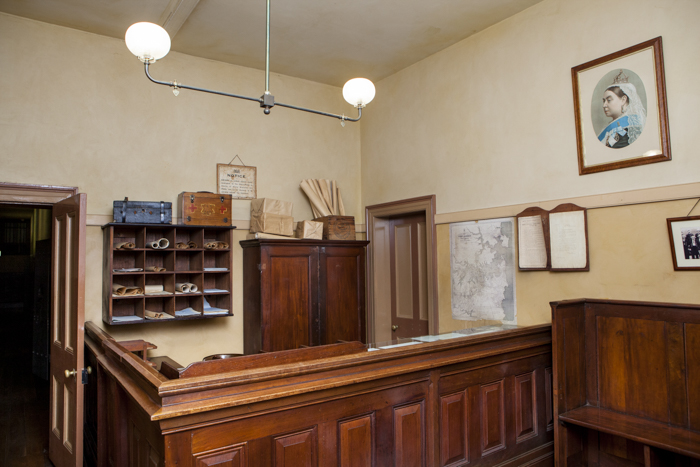 Housed inside the sandstone buildings that contained the original Water Police Court (1856), Water Police Station (1858) and the Police Court (1885), the Justice and Police Museum features 1890s holding cells, offices, charge room and courts, forensic evidence, historic weapons and forensic photography.
The Justice and Police Museum runs family-friendly programs throughout the year for kids to learn about the law, hear true life tales and take park in mock trials. Get info on events here.
Find out more about visiting the Justice and Police Museum here.
Image credit: Police Station Charge Room, Justice & Police Museum
Hyde Park Barracks Museum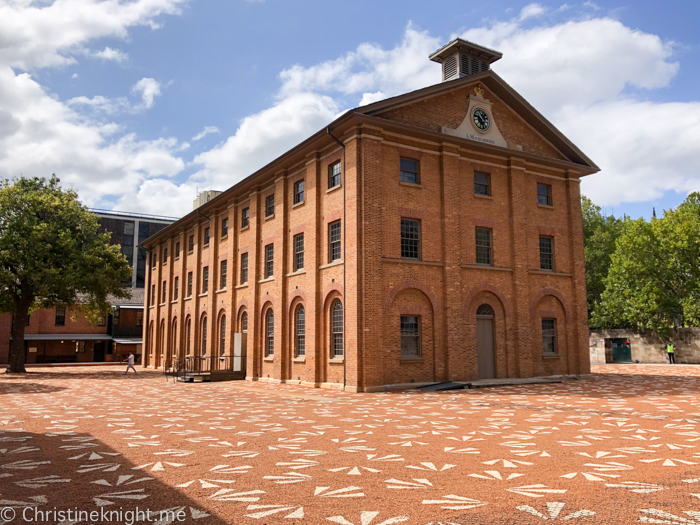 The UNESCO World Heritage-listed Hyde Park Barracks is a cutting-edge museum that brings Sydney's past to life through a series of innovative and immersive experiences.
Built in 1819 by convict labour under the commission of Governor Lachlan Macquarie, the Hyde Park Barracks were originally designed as a place to house up to 600 male convicts.
The Barracks, over time, have also been an immigration depot, asylum, law courts, government offices hospital and mint. It is now a museum and cafe and one of 11 Australian convict sites inscribed on the UNESCO World Heritage List.
The Hyde Park Barracks runs family-friendly programs year-round to engage children in its history. Get info on upcoming events here.
Find out more about visiting the Hyde Park Barracks Museum here.
Australian Museum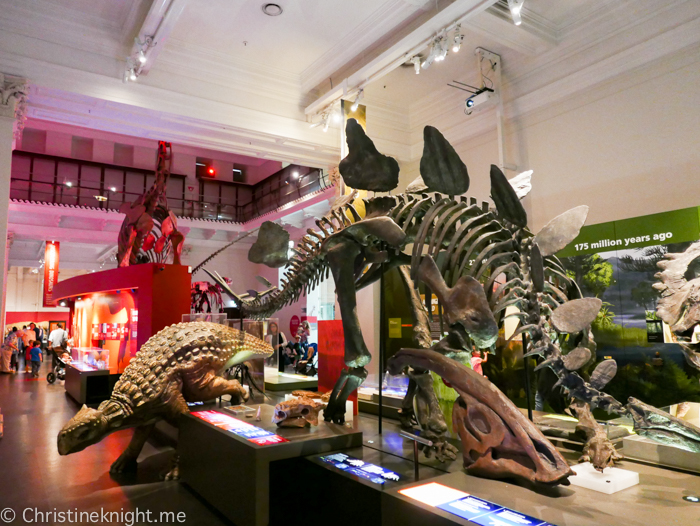 When it opened in 1897, The Australian Museum became the first museum in Australia, with an international reputation in the fields of natural history and anthropology. The museum's dinosaur exhibition, containing 10 complete dinosaur skeletons and eight life-sized models is very popular with kids.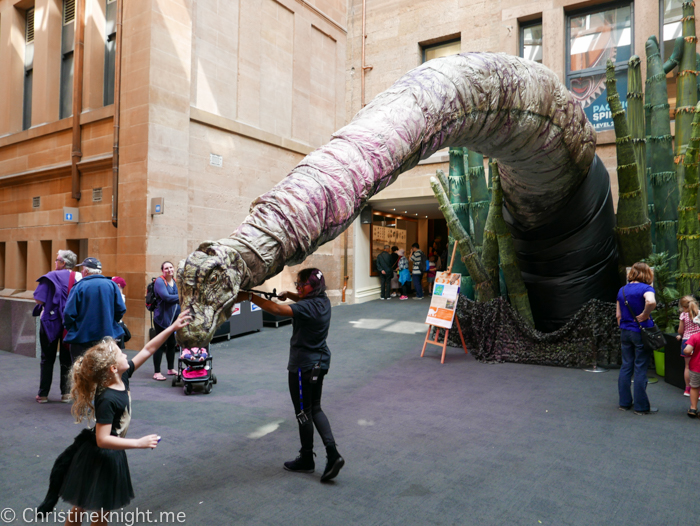 The dedicated Kidspace area is a hit with littles aged five and under (as well as the slightly bigger kids who still like to sneak in!) while older kids will love the Search & Discover research centre.
The Australian Museum also runs family-focussed programs year round for kids aged 9 months and up. School aged kids always have a large range of science-based activities to choose from during the school holidays.
Read more about visiting the Australian Museum here.
Royal Botanic Garden Sydney and the Domain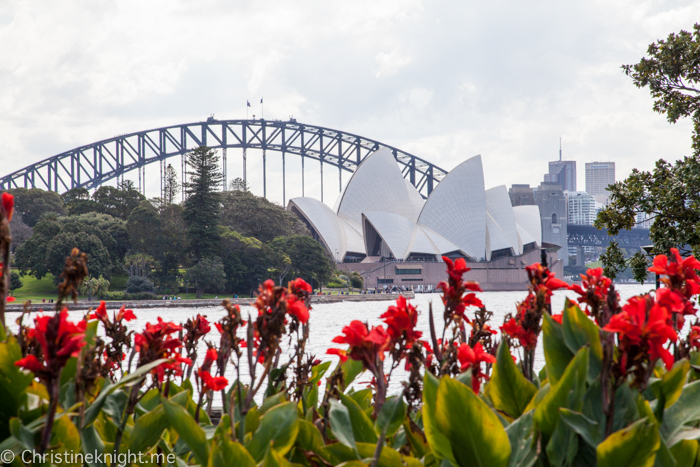 The gardens and Domain are gorgeous all year round. Wrapped around Farm Cove just south of the Sydney Opera House, the gardens, which were established in 1816, occupy one of Sydney's most spectacular waterfront positions. A relaxing day exploring the gardens is one of the best things to do in Sydney with kids.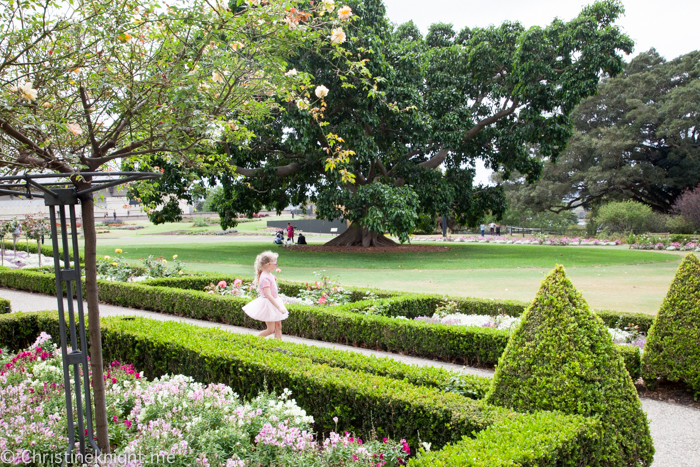 The Royal Botanic Gardens runs plenty of family and kids' programs all year 'round (check their calendar for upcoming events) but we have the most fun practicing cartwheels on the shady lawns, watching eels in the pond and climbing rocks and trees.
The Art Gallery of NSW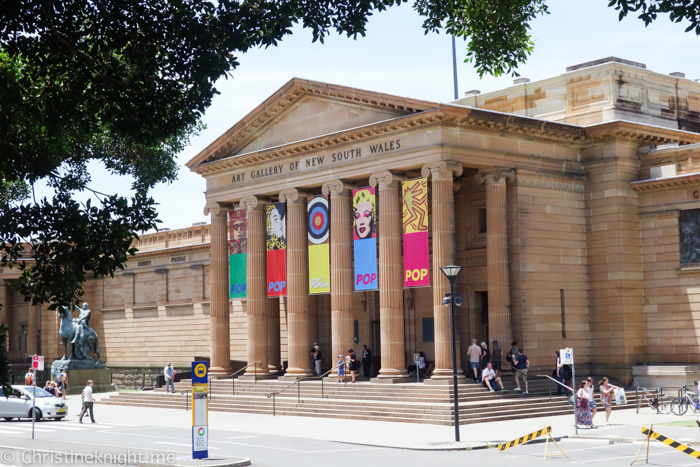 Stroll through five levels of masterpieces including an extensive collection of Aboriginal art, European masters, Asian art and visiting exhibitions. The general galleries at the Art Gallery of NSW (AGNSW) are all free to enter.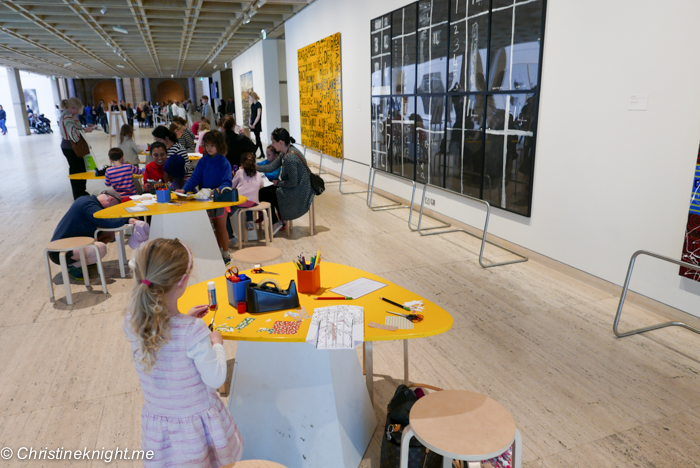 Children can use online booklets to explore artworks or download free audio tours that have been created just for kids. The AGNSW frequently runs free activities for kids on Sundays and school holidays. As you've probably noticed, this is a great place to visit if you're on a budget! The AGNSW is full of free things to do in Sydney with kids, making it one of our most-visited spots year-round.
Get info on visiting the AGNSW with kids here.
Museum of Contemporary Art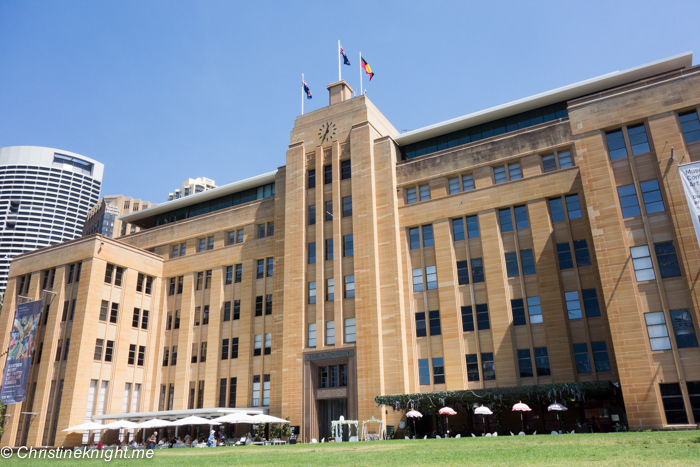 Wander through galleries of exciting modern art from leading Australian and international artists at the Museum of Contemporary Art Australia (MCA). Grab a coffee at the rooftop cafe and sculpture terrace and enjoy the stunning harbour view. How lucky are Sydney kids to enjoy this view every day?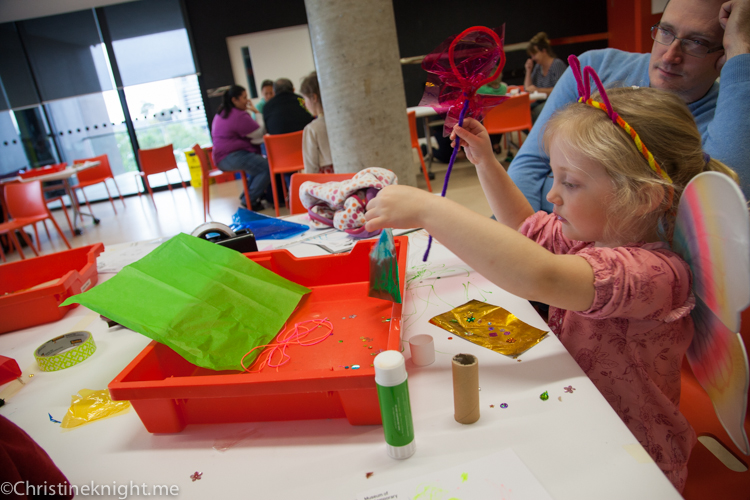 The MCA runs lots of free and small donation activities for kids throughout the year too, from their monthly Sunday Family Fun Days to a drop in activity room and school holiday crafts.
Sydney Opera House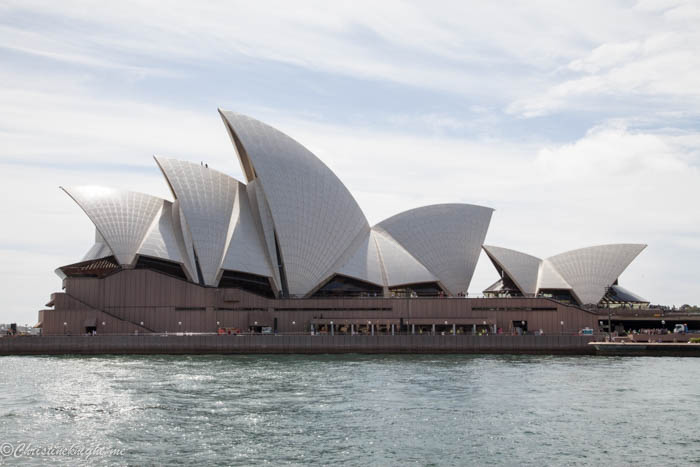 The Sydney Opera House is a performance venue on Bennelong Point, well-known for its distinctive series of "shells" covering the roof. The Sydney Opera House opened in 1973 and is a UNESCO World Heritage site.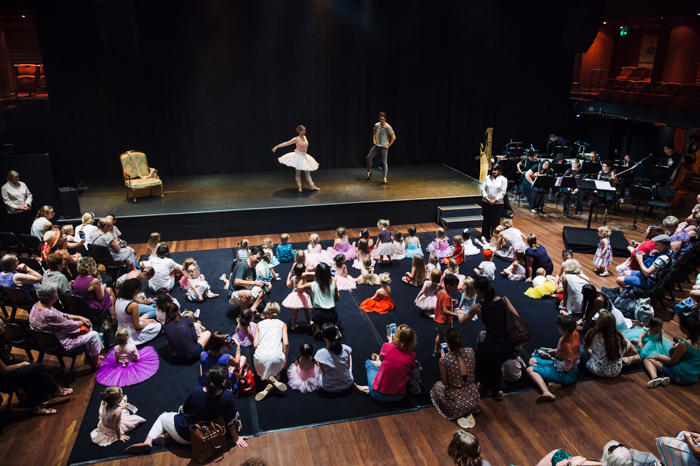 The Sydney Opera House offers a great program of shows for Sydney kids of all ages (check their calendar beforehand) and it's usually possible to get last-minute tickets.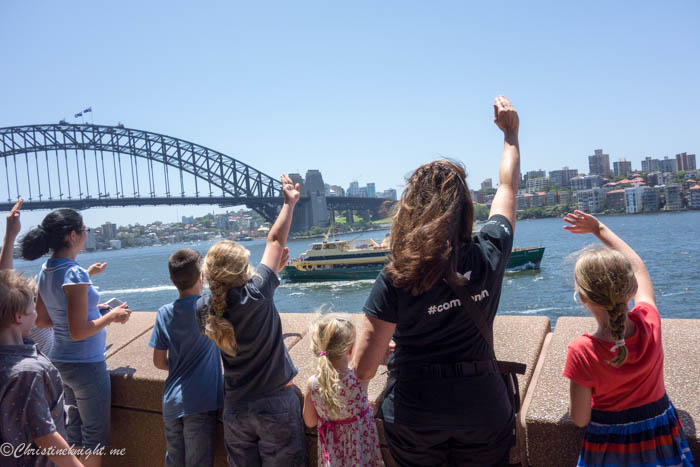 The Junior Adventure Tour also takes kids behind the scenes on a family-friendly tour of the Sydney Opera House. If there aren't any shows on, it's still fun to walk around the outside, including up the famous steps, and inside the box office area to take a peek. A visit to the Opera House is a must when visiting Sydney with kids!
Get more info on the Junior Adventure Tour.
Cockatoo Island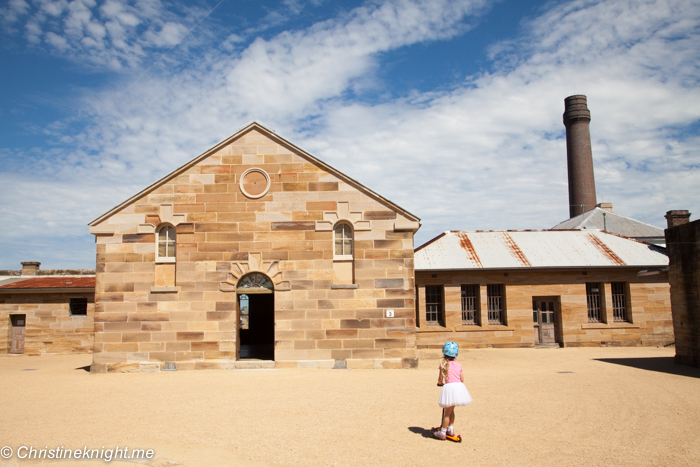 Take a ferry from Circular Quay to Cockatoo Island and step back in time at one Australia's World Heritage-listed convict sites. Bring a picnic lunch and scooters for the kids, who will also enjoy the free Convict Clues Challenge.
Get more info on a day at Cockatoo Island.
Hyde Park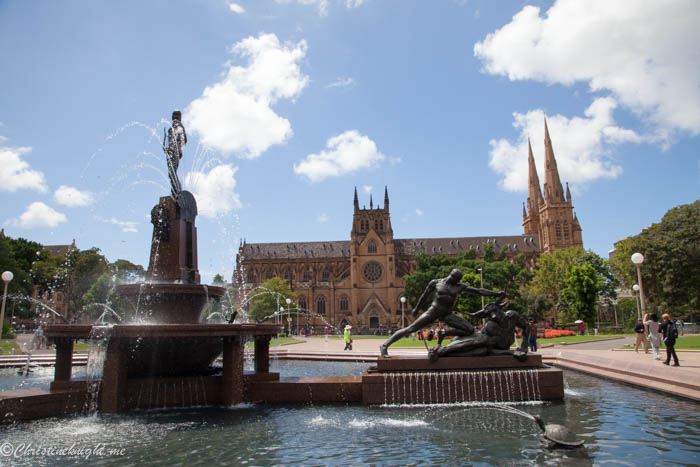 Australia's oldest park is located in the centre of Sydney's CBD. Divided by the major traffic artery Park Street, in the northern section you'll find the Archibald Fountain and various themed gardens, while the southern section is home to the ANZAC Memorial building and visitor centre and the pool of reflection. Hyde Park is the perfect spot for a picnic or just a rest under one of the many large fig trees that give the park shade.
Barangaroo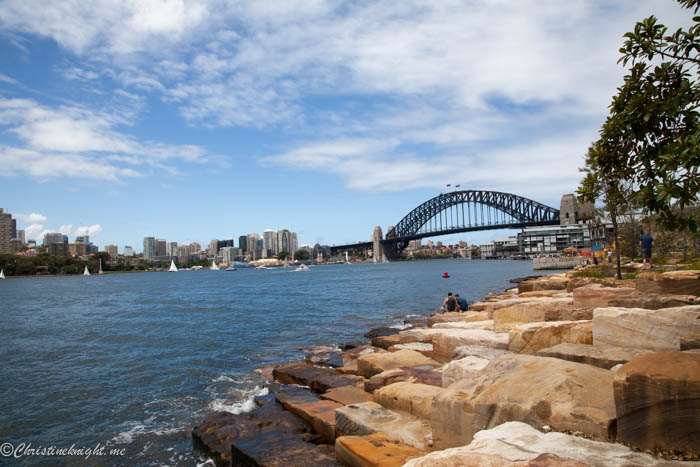 Sydney's newest harbour precinct is the result of a transformation from a disused container terminal into a stunning 22-hectare waterfront destination. Pack a picnic lunch and sit on the hill facing the Sydney Harbour Bridge, or unleash the child within and roll all the way down to the bottom. Kids will adore climbing the large rocks around the waters edge or scooting up and down the wide path. Check the Barangaroo calendar for upcoming events.
Sydney Tower Eye


Sydney's tallest structure and the second tallest observation tower in the Southern Hemisphere is also a great spot to take kids. The Sydney Tower Eye – which you might hear locals call Centrepoint Tower, AMP Tower, Westfield Centrepoint Tower or Sydney Skytower rises 309m in the sky, giving visitors a birds-eye view over Sydney. Little ones will enjoy peering out of of the telescopes on the enclosed Sydney Tower Eye Observation Deck while older visitors can step outside as part of the SKYWALK experience (an additional cost). Get more info here.
Darling Harbour and Pyrmont
A recreational precinct in Sydney where you'll find waterfront restaurants, wildlife, tall ships, one of the best playgrounds in Sydney and plenty more to entertain the kids in this one neighbourhood. During school holidays there are usually plenty of free activities for kids, too. Check their calendar for upcoming events.
Australian National Maritime Museum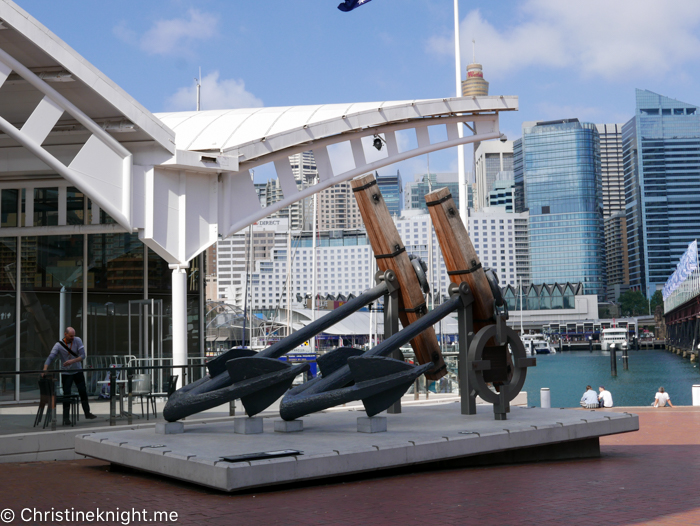 The Australian National Maritime Museum (ANMM) is Australia's national centre for maritime collections, exhibitions, research and archaeology. Grab a free ticket from the front desk for admission into the permanent indoor galleries and under 5s play area "Mini Mariners".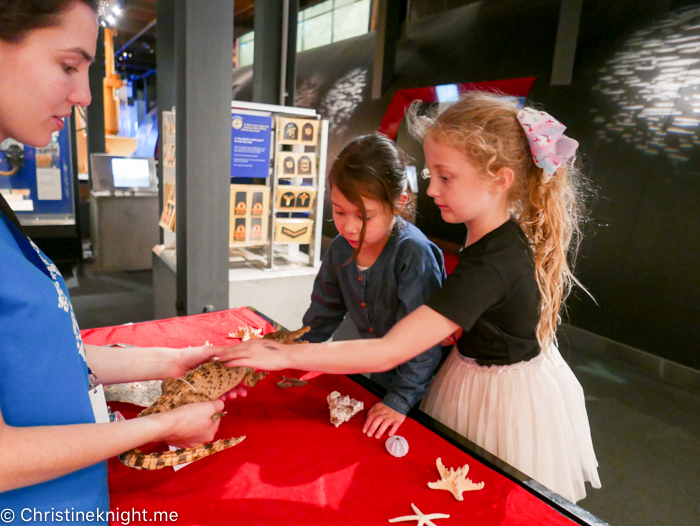 For entry into our fave spot, the "Kids on Deck" craft area, visiting exhibitions and the ships, a paid ticket is required. The ANMM runs lots of programs for kids all year round including live shows, "Mini Mariners" for kids aged 2-5 and the cabinet of curiosity that contains all kinds of wonders for kids to touch, like the tooth of a blue whale. Check their calendar for upcoming events and look out for when Bailey, the museum dog, is scheduled to make an appearance.
SEA LIFE Sydney Aquarium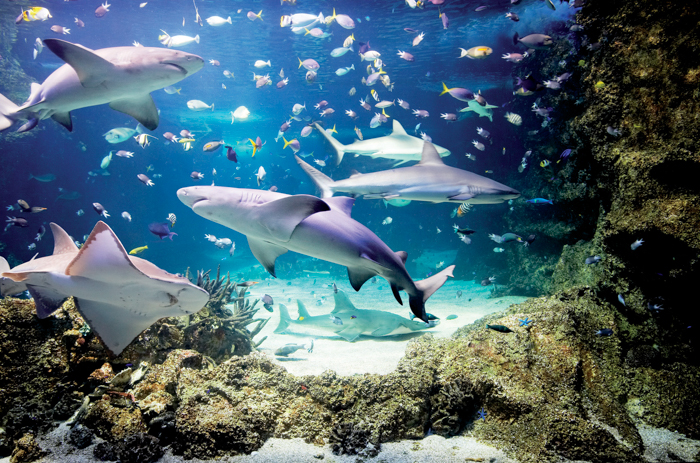 Get up close to a more than 700 species of Australian aquatic life in 12 themed zones at SEA LIFE Sydney Aquarium. An impressive 13,000 animals live in the aquarium in six million litres of water, including dugongs, rays, tropical reef fish and sharks. A popular exhibit is Penguin Expedition, allowing guests to sail past a colony of King and Gentoo Penguins on a boat ride. The SEA LIFE aquarium is top kids attraction in Sydney and can get busy on public holidays and school holidays.
Get more info on Penguin Expedition and on SEA LIFE Sydney Aquarium.
Image credit: Sydney Aquarium
Wild Life Sydney Zoo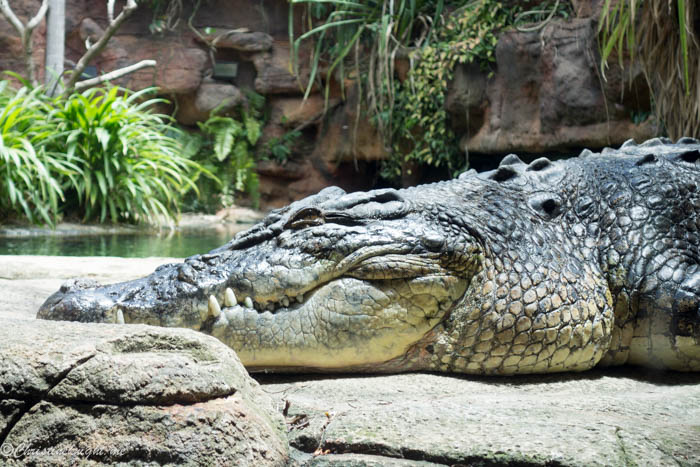 Meet iconic Australian animals at Wild Life Sydney Zoo. This small zoo is the perfect size to take young kids, and is easy to navigate with a wide, flat path, perfect for strollers. Get up close to the Cassowary, echidna, sugar gliders, koalas and kangaroos, plus a giant croc!
Get more info on Wild Life Sydney Zoo.
Madam Tussauds Sydney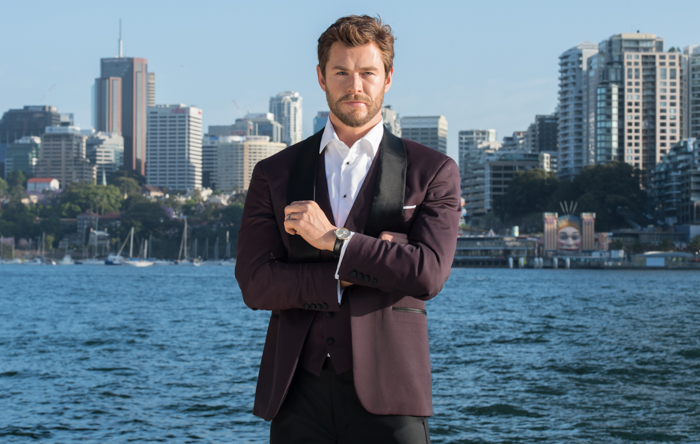 A wax museum where visitors can take a selfie with Barak Obama in the oval office, or shake it off with Taylor Swift. Aussie legends like Steve Irwin and Ned Kelly are also photo-ready.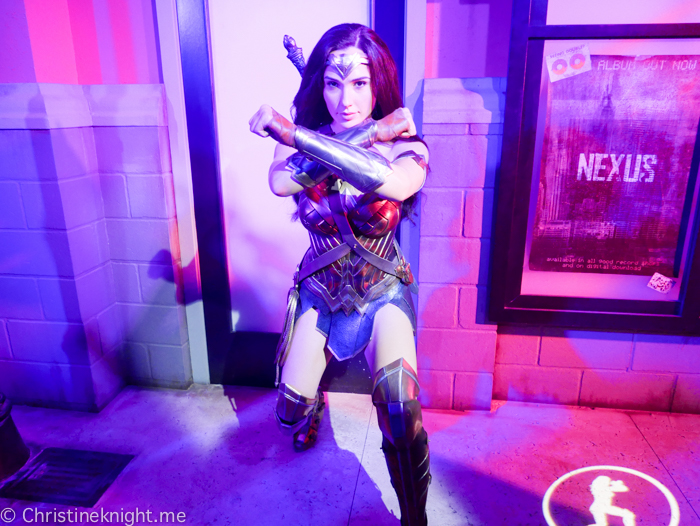 The Justice League exhibition is especially fun, an immersive and interactive experience to make you feel like you're in the movies with your favourite stars.
Get more info on visiting Madame Tussauds Sydney here.
Image courtesy of Madame Tussauds.
Chinese Garden of Friendship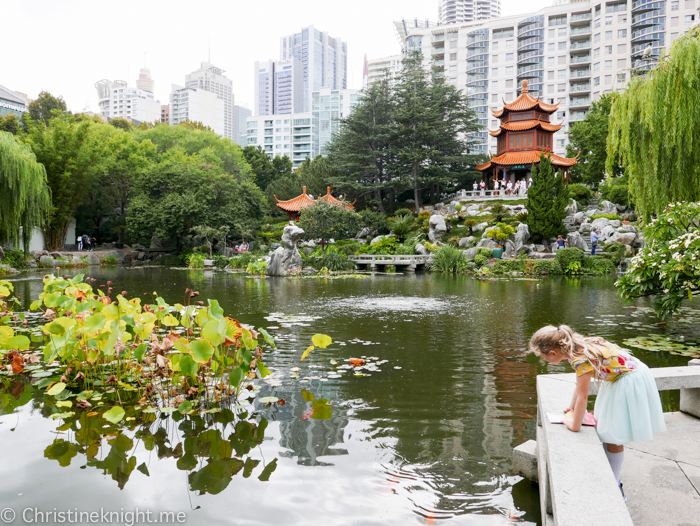 A calming place to let kids wander past waterfalls and exotic plants, through pavilions and up hidden pathways. Count the koi carp swimming in the lakes, try Chinese tea in the teahouse and dress up in traditional Chinese costumes* at the Chinese Garden of Friendship.
* For an additional fee
Get more tips on a day at the Chinese Garden of Friendship here.
Darling Quarter Playground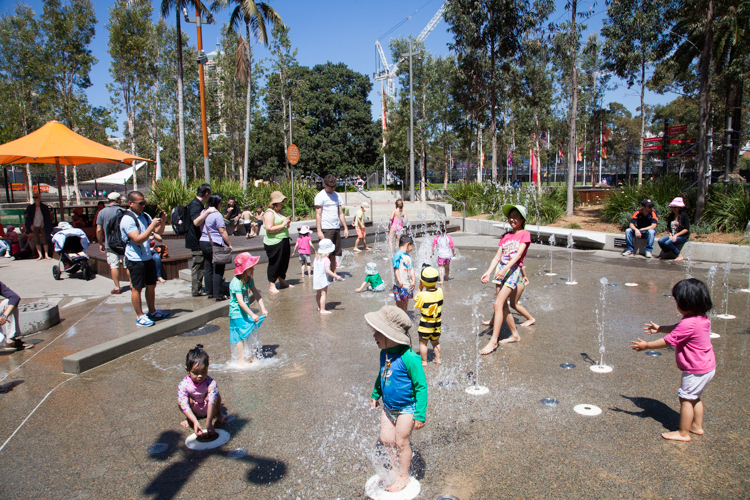 The most centrally-located Sydney playground features a 21-metre flying fox, water play area with pumps and buckets and plenty of slides, climbing structures and swings. It's a must for kids visiting the city.
Get more info on the Darling Quarter Playground.
Darling Square Library at The Exchange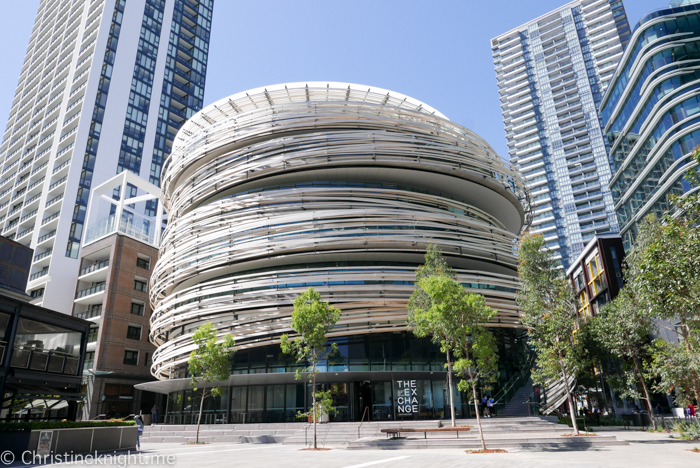 This brand new library is houses inside The Exchange "birds nest" building. It has a great kids' section with little nooks for kids to curl up and read with a book and family activities throughout the week and school holidays.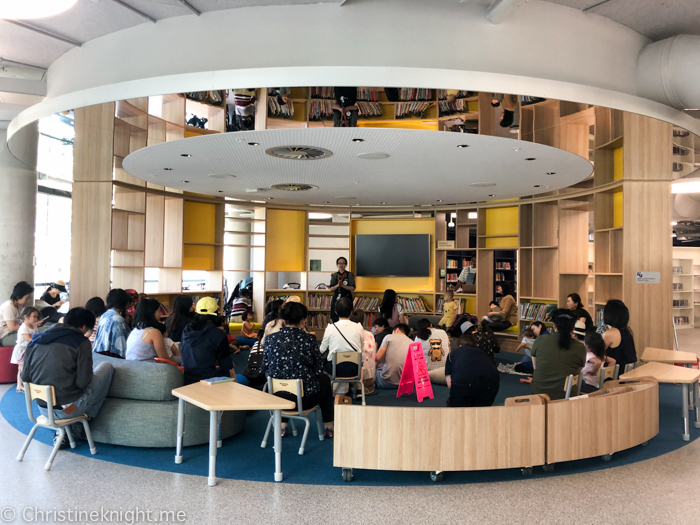 Get more info on the Darling Square Library.
Yum Cha at Fisherman's Seafood Restaurant, Pyrmont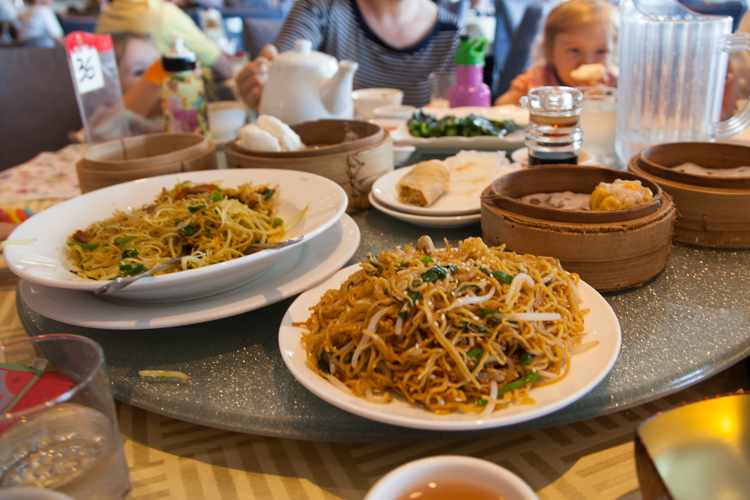 Take your pick from carts brimming with dim dum, dumplings, noodles and spring rolls. Yum cha is one of the most kid-friendly dining experiences you can have, and the Fisherman's Seafood Restaurant is the place to try it.
Get more info on Yum Cha at Fisherman's Seafood Restaurant, Pyrmont here.
Pirrama Park Playground Pyrmont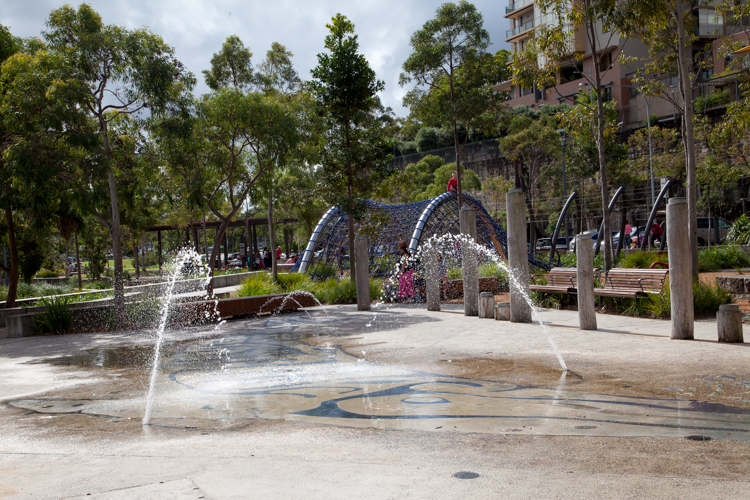 This beautiful playground in Pyrmont has shiny, well-designed equipment, a water play area, sand pit with shade cloth, new, well-maintained bathrooms (including baby change facilities) and a cafe with shaded seating. Street parking is available. Pirrama Park features grasslands, wide avenues for scooting and entry into the harbour for swimming.
Get more info on Pirrama Park Playground here.
Victoria Park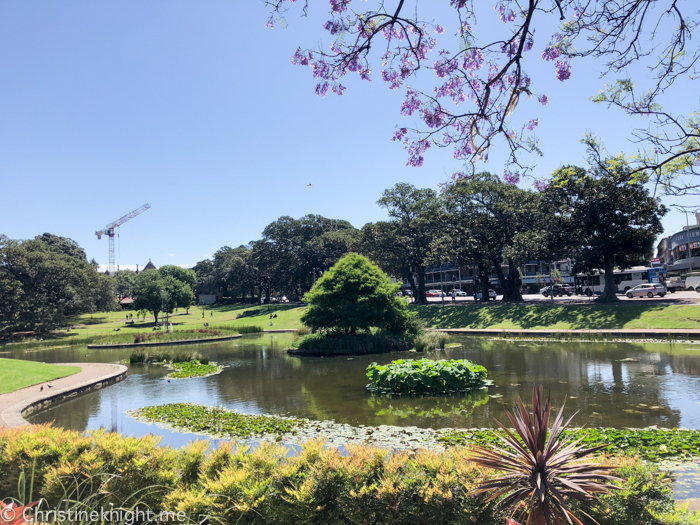 A 9 hectare green space connecting to Sydney University, Victoria Park features a beautiful lake, playground for kids of all ages and plenty of shady trees, right in the middle of the city.
Get more info on Victoria Park here.
More things to do in Sydney
Find a list of the best things to do in Sydney with kids here.
Find things to do in Sydney for free here.
Get a list of the best kid-friendly beaches in Sydney.
Find the best animal experiences in Sydney here.
Visit the best kid-friendly restaurants in Sydney here.
Find the best high teas in Sydney here.
Head to one of the best museums in Sydney here.
Check out things to do in Sydney on a rainy day here.
Enjoy one of the best ocean pools in Sydney here.
First time visiting Sydney? Get tips for first time visitors to Sydney here.
Cool down at one of these free water parks in Sydney.