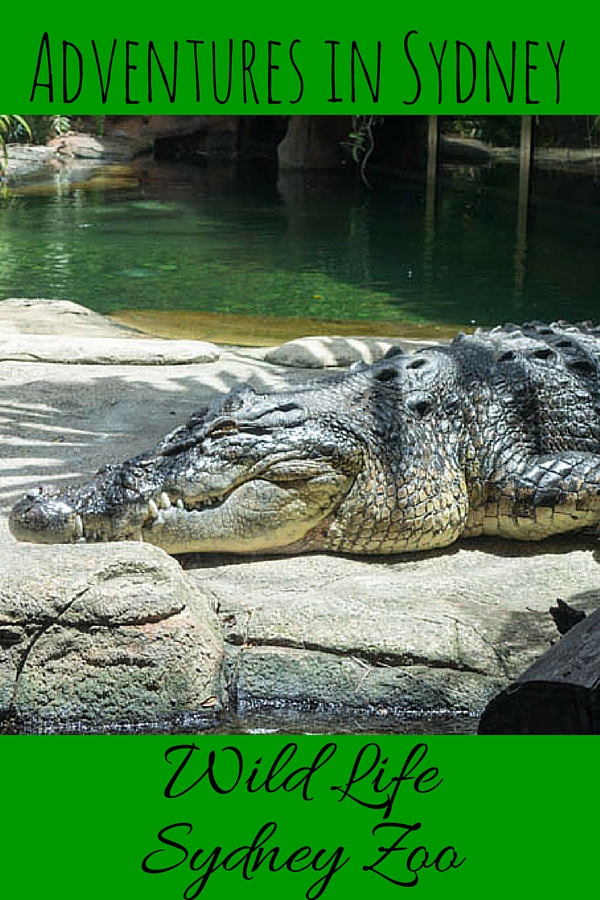 We somehow picked what was probably the most popular day of the year to visit WILD LIFE Sydney Zoo in Darling Harbour. Cheese has been asking to go to a zoo and I thought this one was a good size to be manageable with a small child, as well as being easy for me to get to.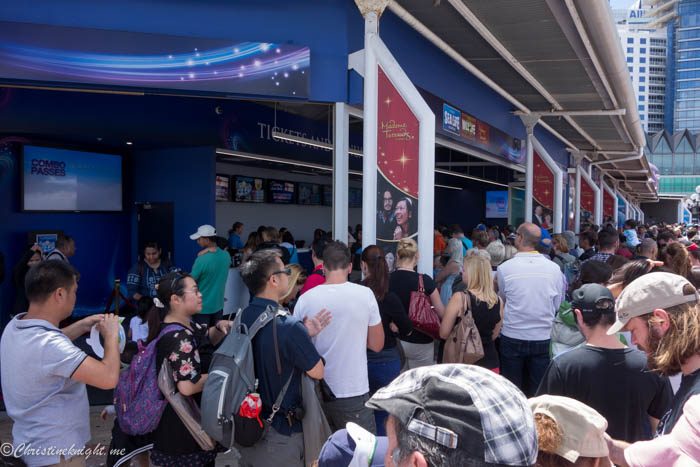 WILD LIFE Zoo is in a larger complex with SEA LIFE Sydney Aquarium and Madam Tussauds Sydney down in Darling Harbour. I've been to the aquarium on many occasions and never had a problem with going straight in, but somehow this was the day that every visitor to Sydney decided they wanted to visit one of these three attractions, so the queues were out of sight.
I would usually buy my tickets online in advance as there is a saving of 30% if you do, but this time I had a voucher for one adult free with one child ticket, so I lined up in the "WILD LIFE Sydney Zoo" line for over an hour to get our tickets. As a side note, the line next to us was for collecting prepaid tickets such as bought online, and it wasn't any shorter or moving any faster, so apart from the price difference, I don't know what the advantage of buying the tix in advance was!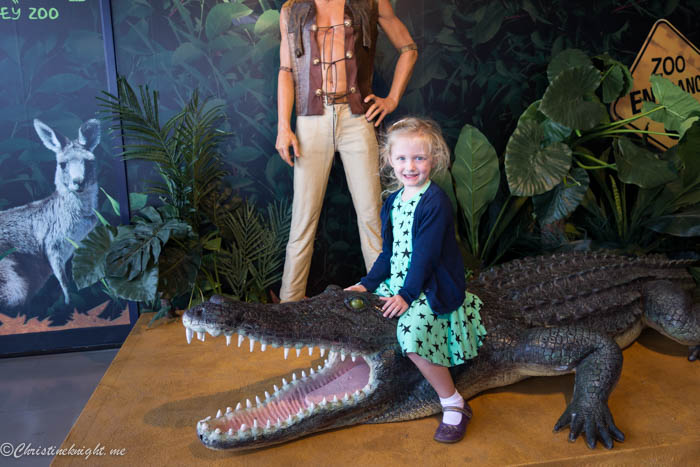 After a very, very, very long wait, we finally made it to the entrance. As the ticket desk is now one huge one with all the attractions, there is no counter when you enter the zoo. The whole zoo is stroller-friendly, which is lucky as I had brought mine for the journey and wanted to check it when I arrived, only to find out that there was nowhere at the entrance to check the stroller or large bags etc, so it came with us the entire time.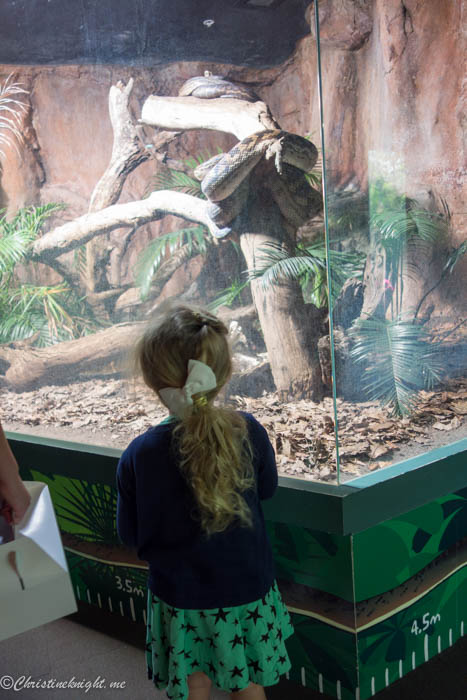 The zoo is indeed very small. Cheese is now 4.5, and together we saw everything we wanted to see in an hour, including the crocodile feeding show and the sugar glider animal experience.
There are additional options you can pay for such as "Wild Flight", where you can zoom over the top of the trees in the zoo connected to a harness for an extra $10 (kids have to be age 7 and up), or having your photo taken with a koala (an additional $15). There are wild life talks every half hour or hour from 10:30am-5pm around the zoo which are great for learning more about the native animals.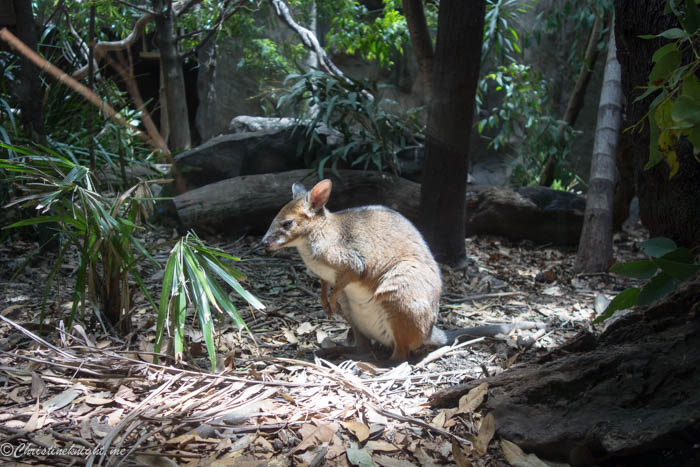 WILD LIFE Sydney Zoo focuses on Australian animals. This makes complete sense as the area where the zoo is is a bit of a tourist mecca, with visitors who are desperate to meet a koala or pat a kangaroo.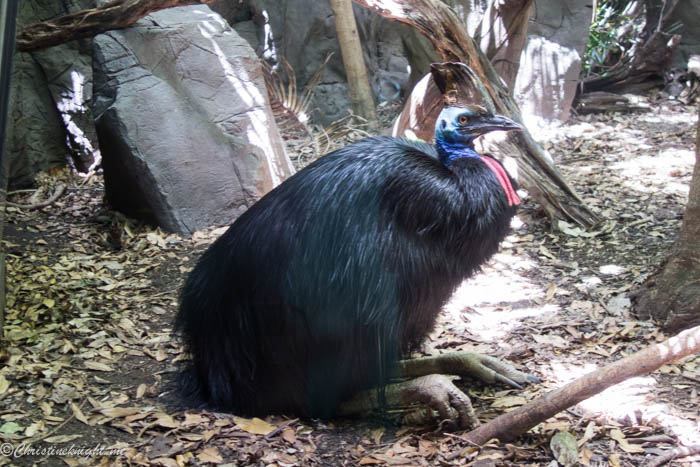 The zoo is designed in sections to mimic Australia's famous landscapes – the Butterfly Tropics, Wallaby Cliffs, Devils Den, Daintree Rainforest and so on. For a zoo that is almost completely indoors, I though it was designed pretty well, with large enclosures for the animals with plenty of natural light from open roofs. I don't *love* zoos, so I was relieved to see the animals we saw looked happy and well cared for, including enrichment toys such as in the echidna den.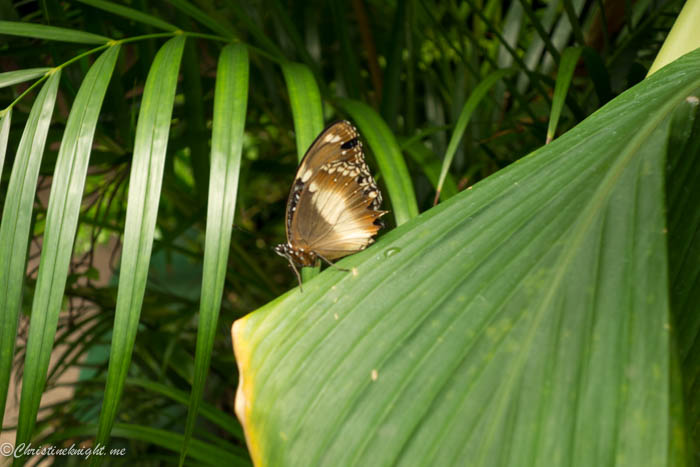 The first enclosure – and my favourite – was the Butterfly Tropics, where butterflies roam freely and get up close with visitors. One curious creature landed on my hand, and another on Cheese's head, much to her delight and then terror.
Other highlights included "Topsy" the Tasmanian Devil who looked like he wanted to pounce on us, the snakes and extremely active lizards, "Ringo" the wombat who was taking an adorable snooze when we visited, and "Princess" the cassowary, who appeared as queenly as her name.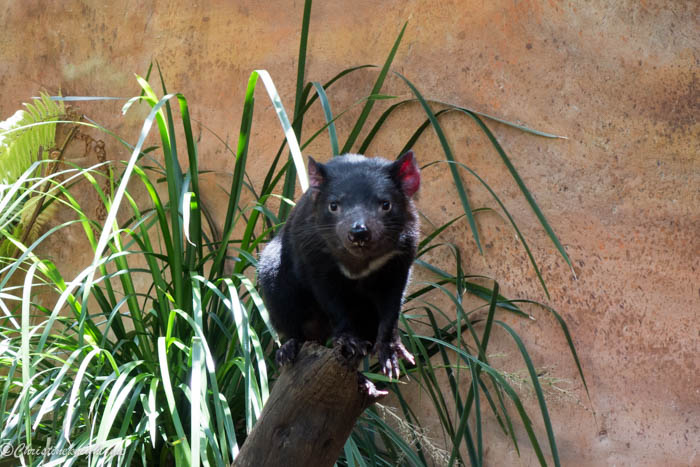 In the Night Fall area, with nocturnal animals, I was excited to see a spotted quoll for the first time, and Cheese was delighted to see the ghost bats in flight.
The one exhibit that scared Cheese was Rex, the massive 5 metre crocodile in the Kakadu Gorge section of the zoo. We learned that when crocodiles in the wild reach five metres they are classed as nuisance animals by wildlife protection offers (they like to eat dogs and tourists alike, apparently) and so are often removed for safety. They used to be shot when they got too big, resulting in a massive decrease in large crocodiles in the wild. Rex was captured and taken to a crocodile farm, where he didn't play very nicely with the other inhabitants (read: tried to eat his female companions), and was lucky to end up at WILD LIFE Zoo instead of being made into a fancy purse.
Cheese's favourite part of the zoo was the animal encounter with two sugar gliders. One, whose name I've forgotten, has been starring in her own animal show for a while, so was very happy to be gently touched by visitors, and show off her jumping skills. The tiny little gliders only weigh 100 grams, and have the softest fur I've ever touched.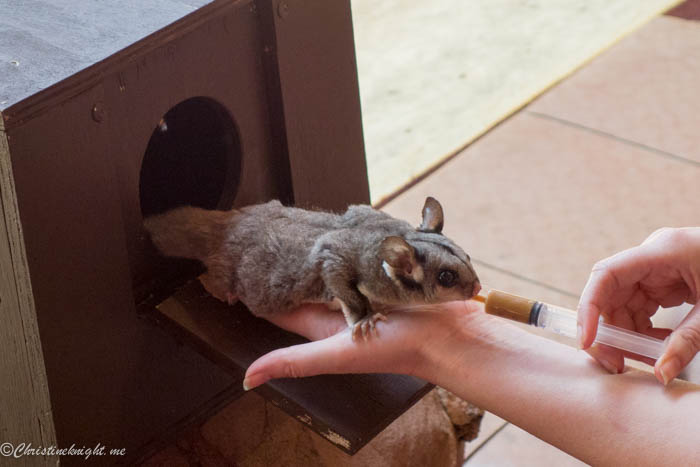 The last cute animal mention goes to the echidnas, who were very active during our visit and extremely adorable.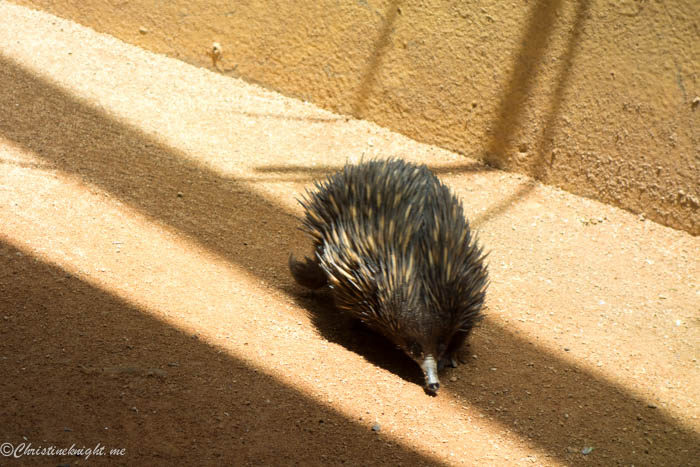 WILD LIFE Sydney Zoo
1-5 Wheat Rd
Darling Harbour
Prices: Adult $40, kids 4-15 $28 (buy online to get 30% off)
Hours: Open daily, 9:30am-6pm. Special hours apply during holiday periods.