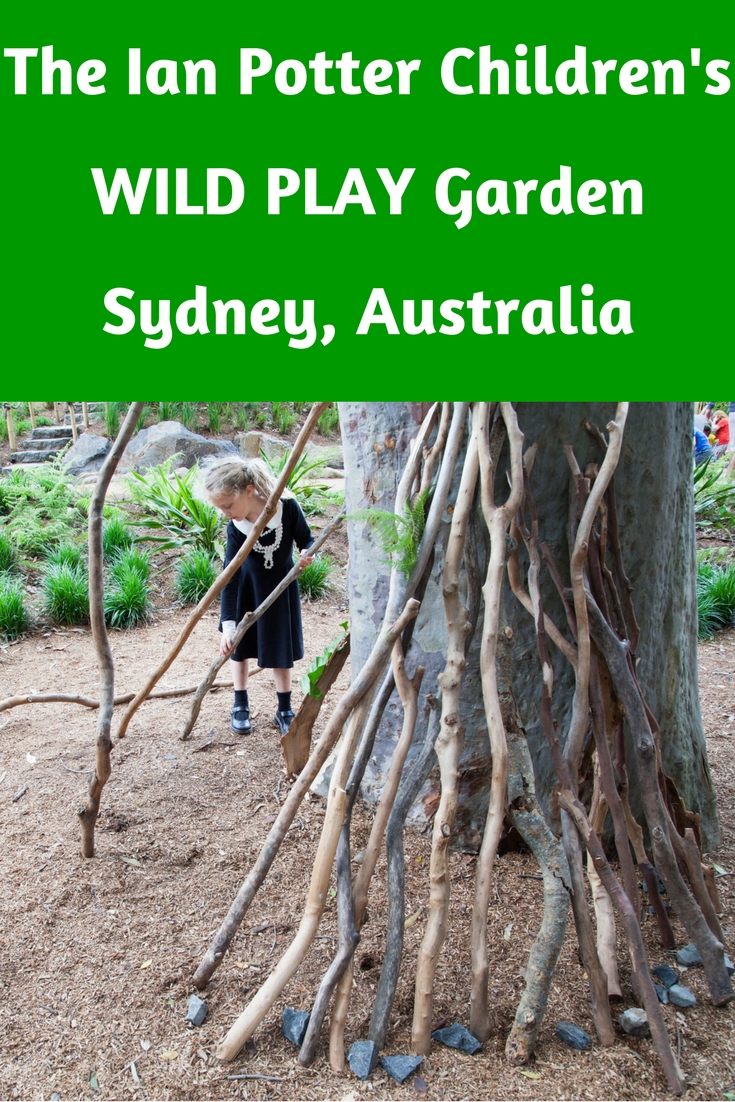 Nestled in the heart of Sydney's Centennial Park, the newly opened Ian Potter Children's WILD PLAY Garden is designed to connect children with nature and engage all five of their senses.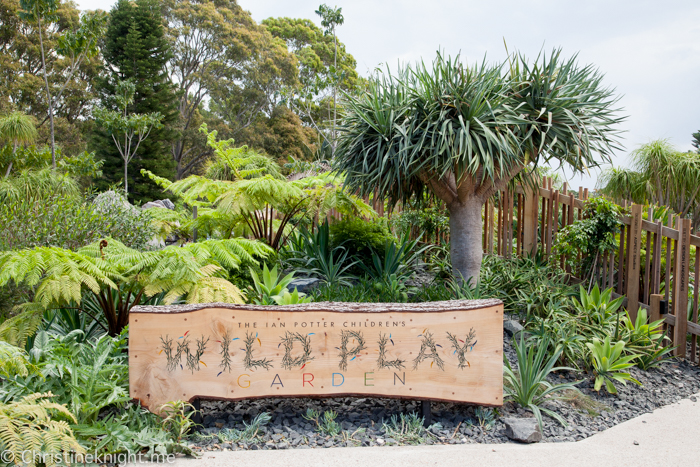 Inside the Garden, children can indeed run wild and explore the environment which includes around 12,000 plants, a water play area featuring 11 water jets and mist machines, a 7-metre tall treehouse with a bridge leading to it and slide leading down, a 10-metre tunnel, a bamboo forest, a sand pit, and, our favourite, a wide open space with logs and rocks for climbing and branches for building teepees or cubby houses.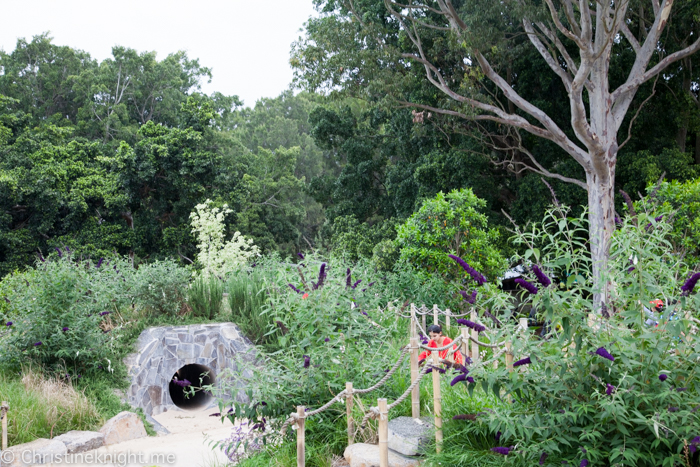 The Garden was created for children aged 2 – 12, of all abilities. Within each of the "spaces" of the garden there are plenty of ways for kids to engage with their surroundings regardless of their age or background. Every section of the Garden has been created in a way that it is a blank canvas that is open to interpretation by the child to project their own imagination onto, and create their own world and games inside.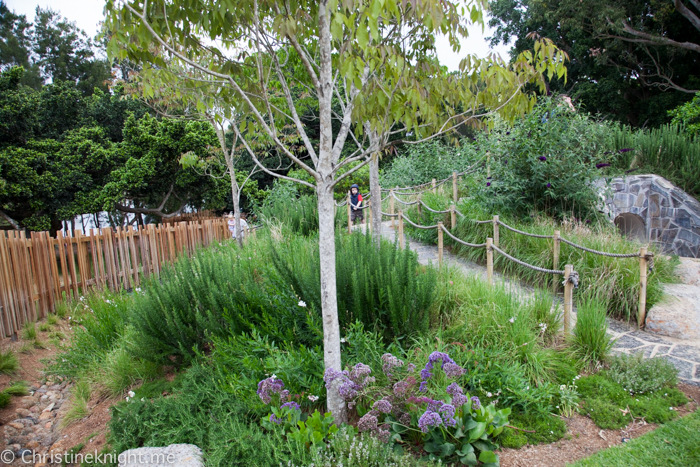 We visited the Garden on its opening weekend and it was absolutely packed, which is understandable. It's a delightful place with a lot of attention to small details such as trails for kids to run down and a forest of bamboo that they can disappear into.
While the garden is a decent size it's not massive and it wasn't big enough to cope with the amount of people who visited when we were there. Plants were getting trampled and even ripped out by kids (where were their parents???? I have no idea!!), and the line to get up into the treehouse and slide back down again was so crowded it looked unsafe for littles to get involved.
Hopefully when its newness has worn off the Garden will have less less people there on a regular basis so it's able to be a safe and enjoyable environment for the little kids it was designed for.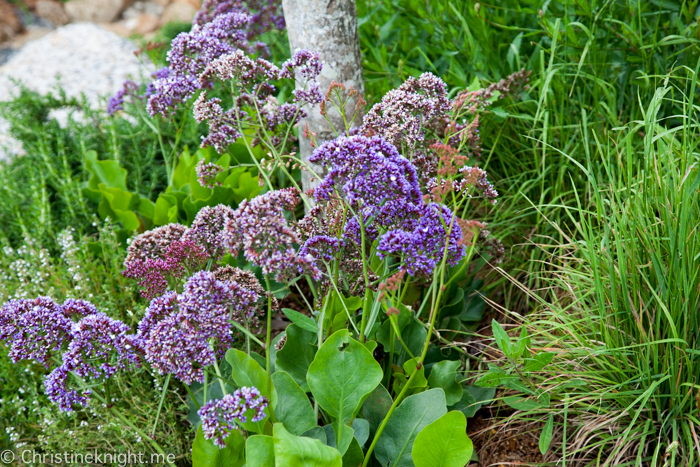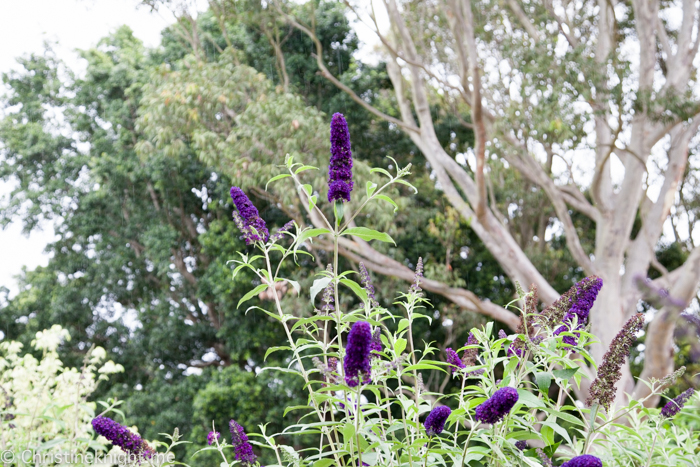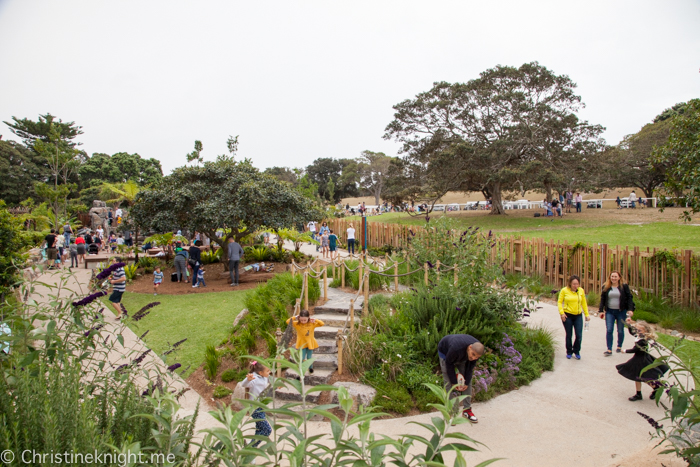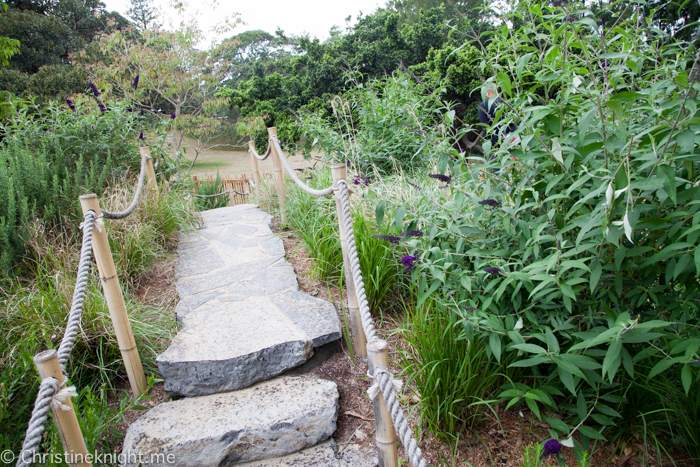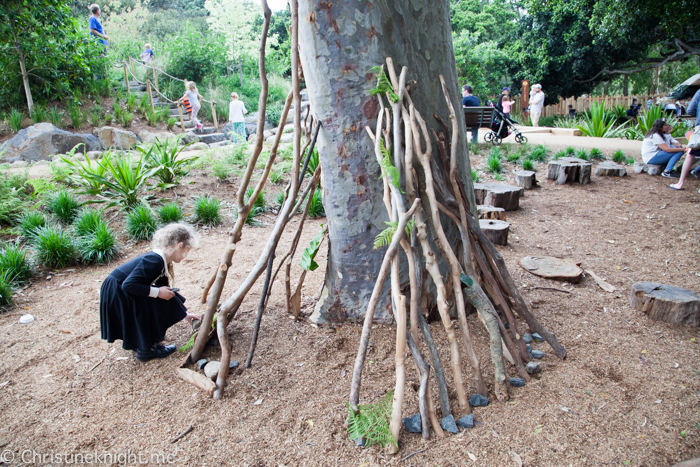 We spent the majority of our time in the garden building a cubby house made out of the big sticks that are provided and decorating it with rocks, bark and ferns we found lying around. Unfortunately the greenery had been ripped off plants by other kids before we arrived – we used it to decorate since it was already on the ground, but did tell Cheese that we don't rip branches off trees.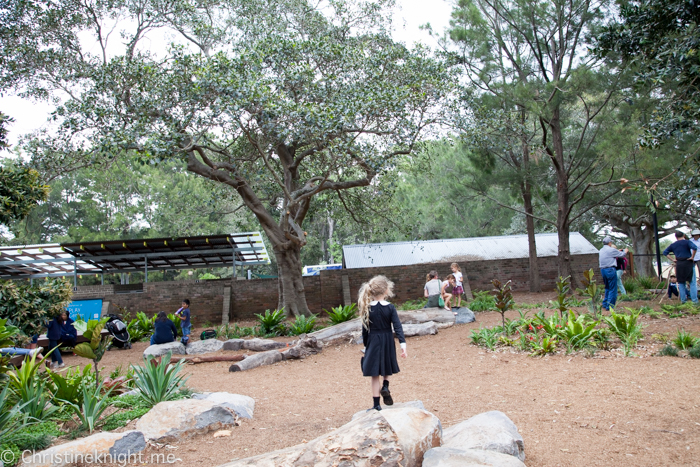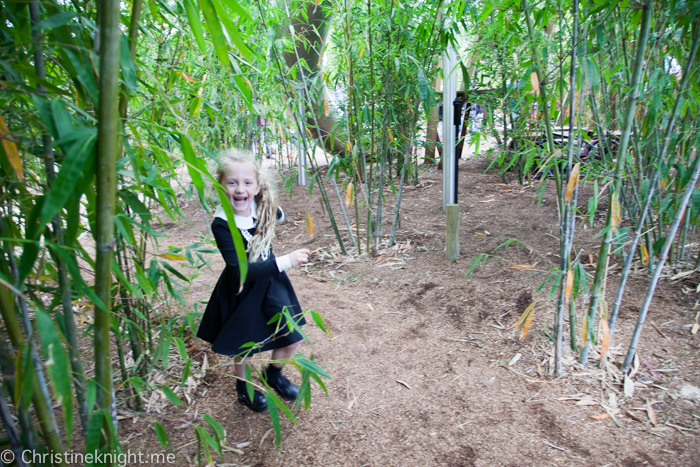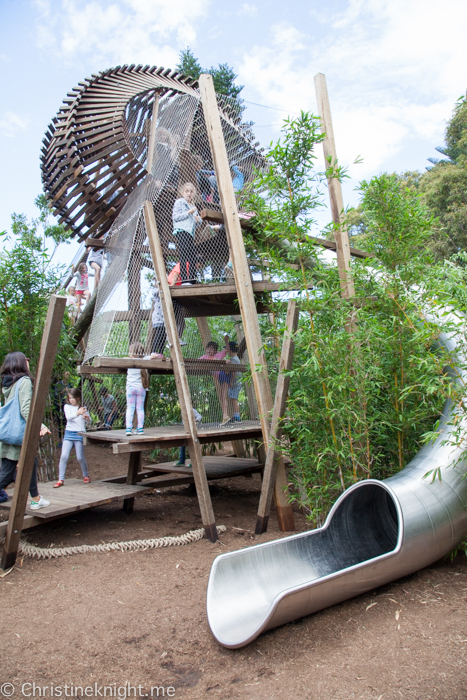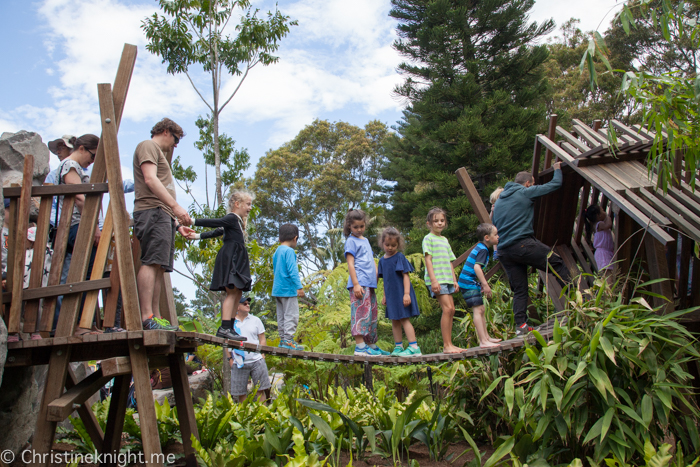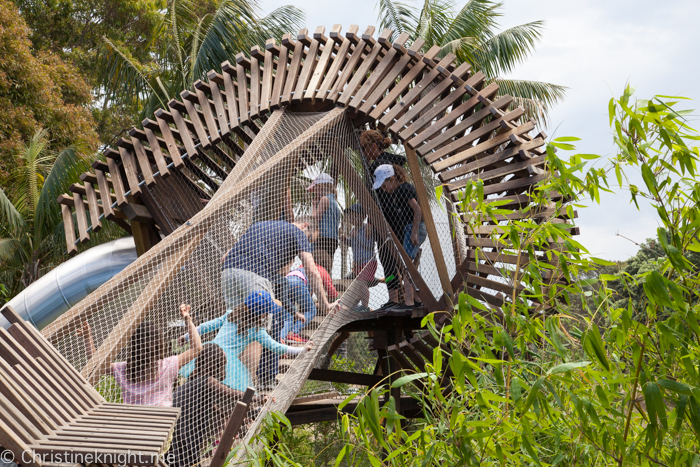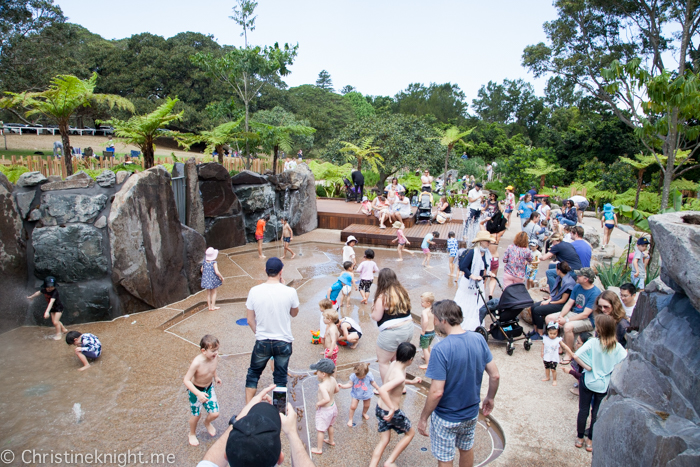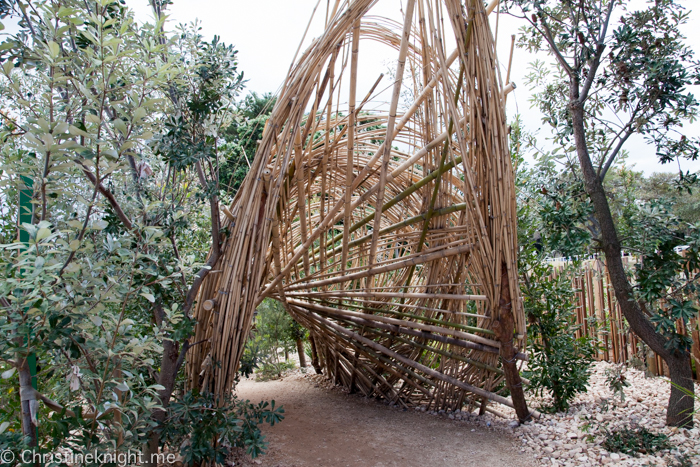 Entry to the Ian Potter Children's WILD PLAY Garden is free. There is a van serving coffee, drinks and snacks inside the garden plus excellent bathroom facilities.
Ian Potter Children's WILD PLAY Garden
Centennial Park
Hours: The Garden is open daily, 10am-5pm. 
Where to find the Garden: Located in Centennial Park, off Grand Drive and adjacent to the Education Precinct.