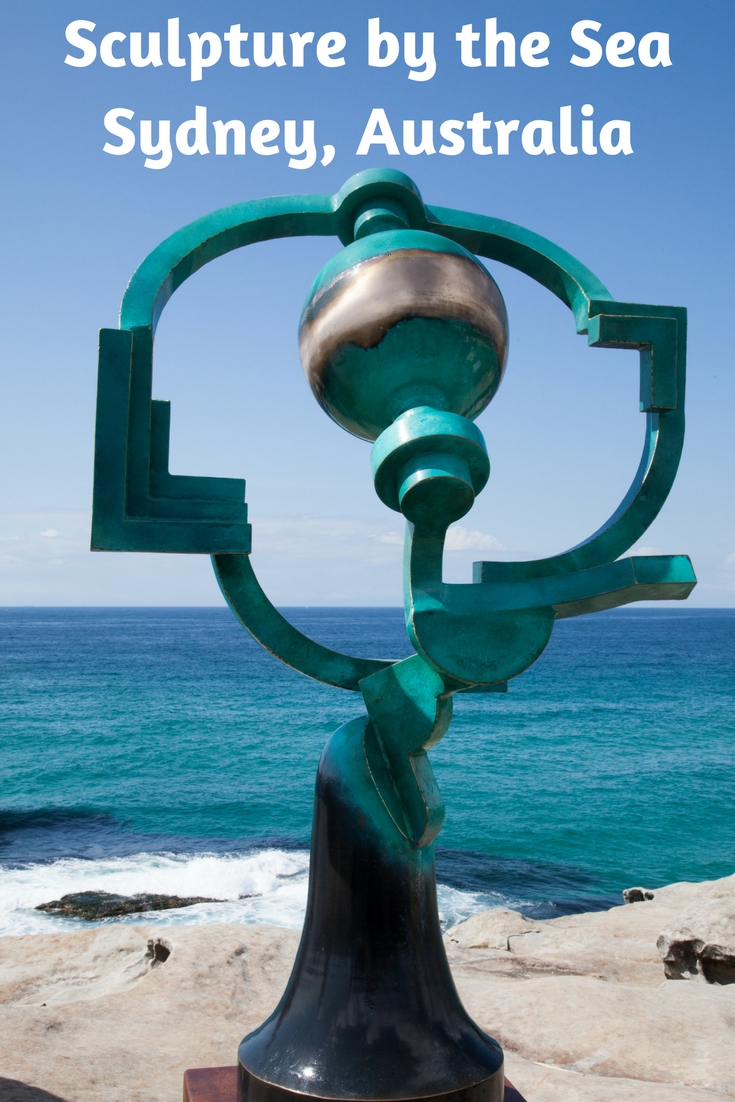 It's time for the 21st annual Sculpture by the Sea, the largest free to the public sculpture exhibition in the world. This year in Sydney, Sculpture by the Sea runs from 19 October – 5 November 2017, along the cliff top walk from Tamarama Beach to Bondi Beach.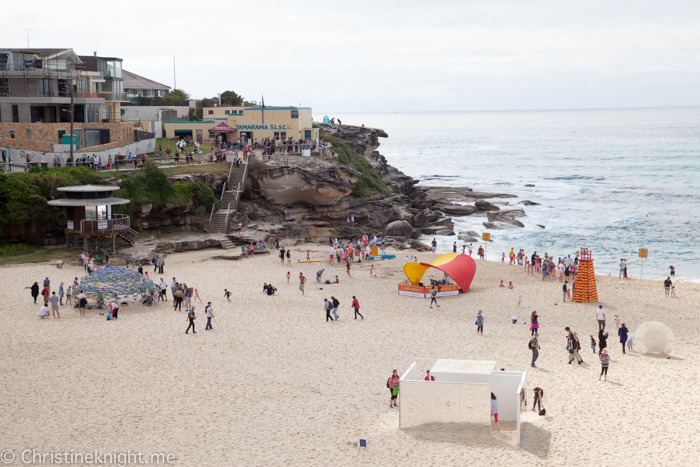 While the majority of the sculptures are not able to be touched, each year there are several that are designed to be interacted with by visitors, be it walking through them, on them or climbing over them – the placards in front of the sculptures let people know which ones are able to be touched and which ones are too fragile.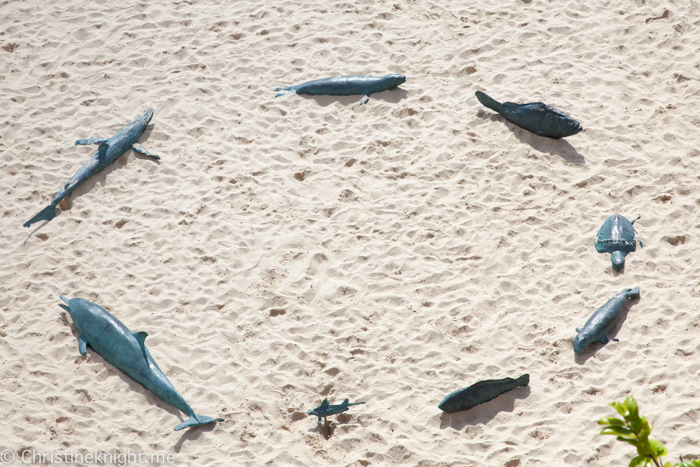 This year we found that there weren't any interactive sculptures like in previous years sadly, but still some that could be crawled through and touched.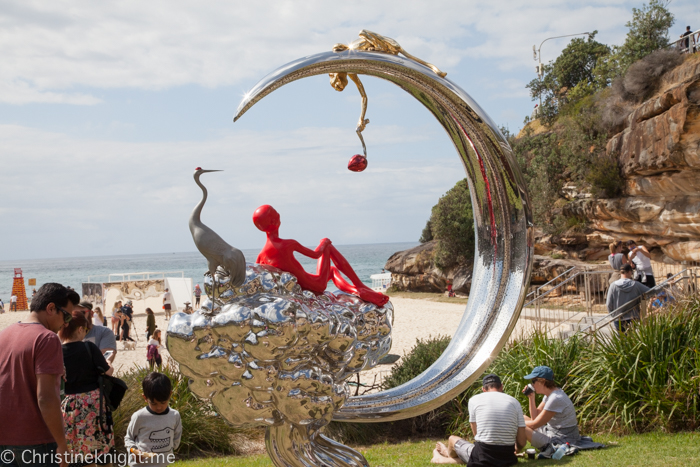 Please enjoy the photos of this spectacular exhibition, and scroll down to the bottom for tips on attending.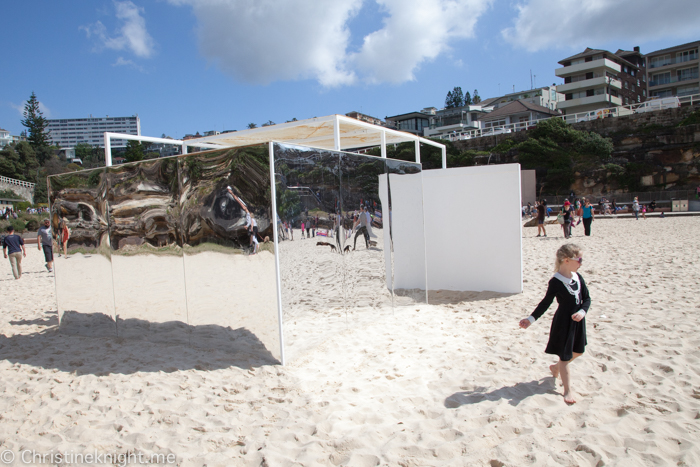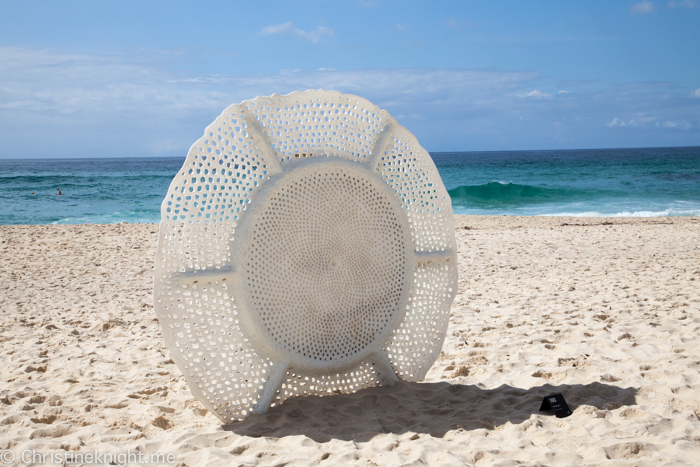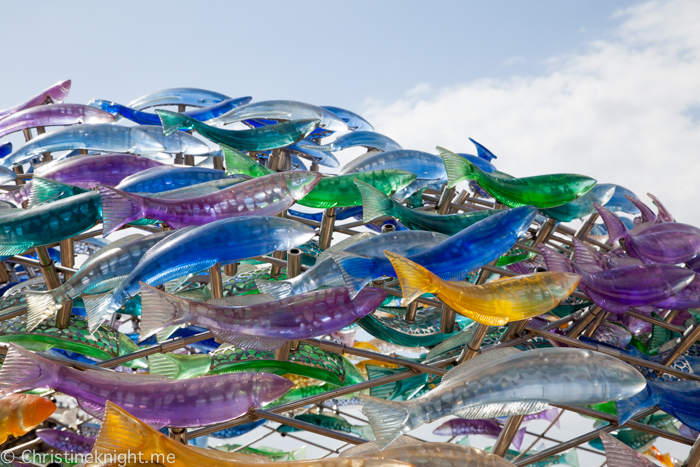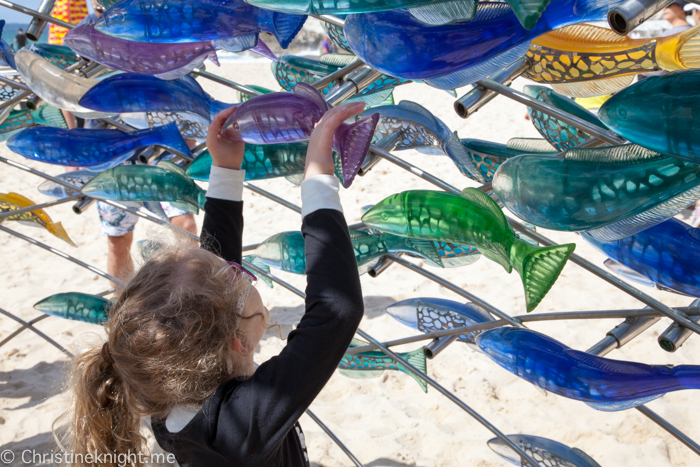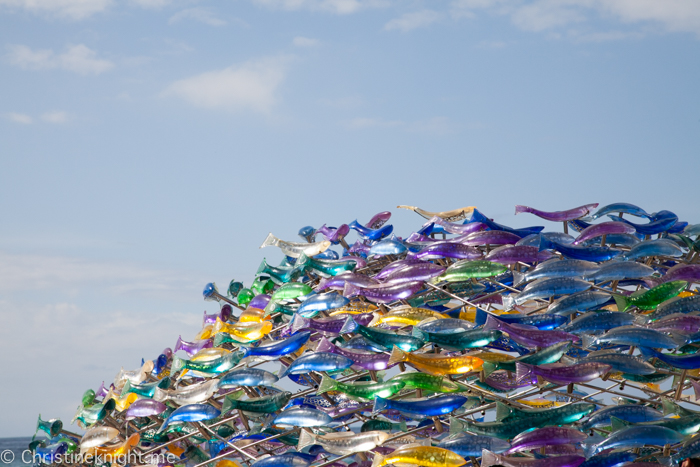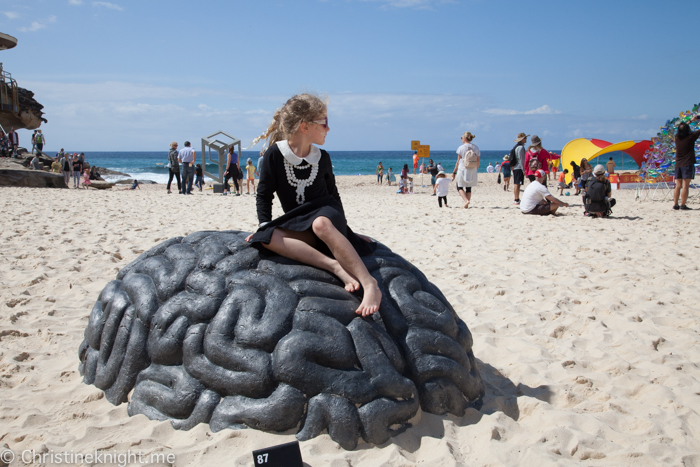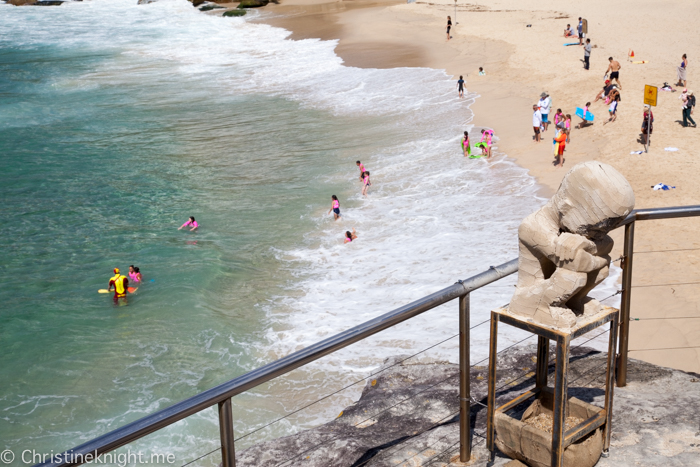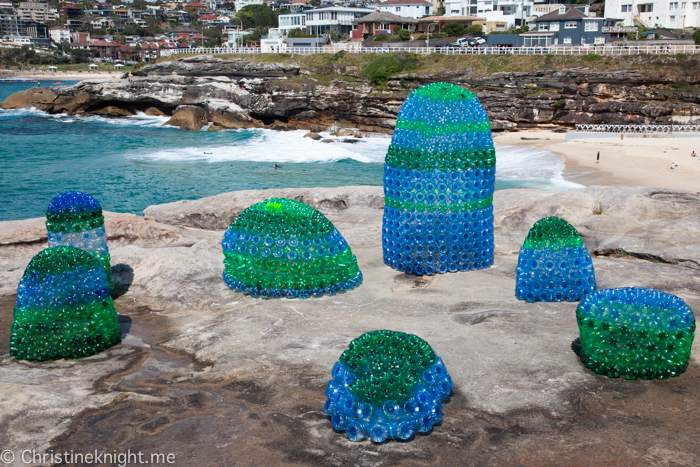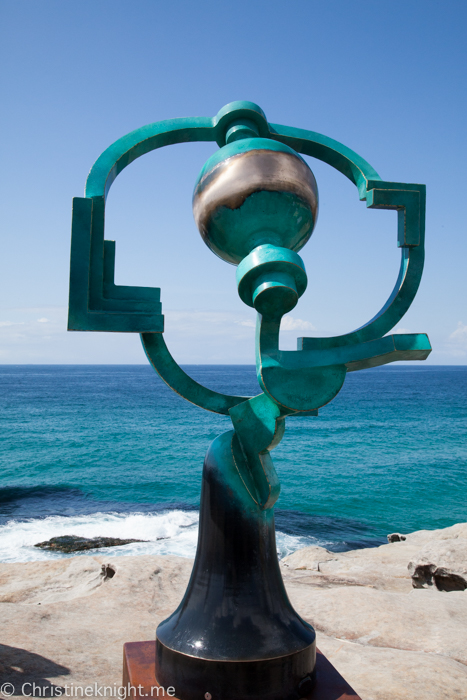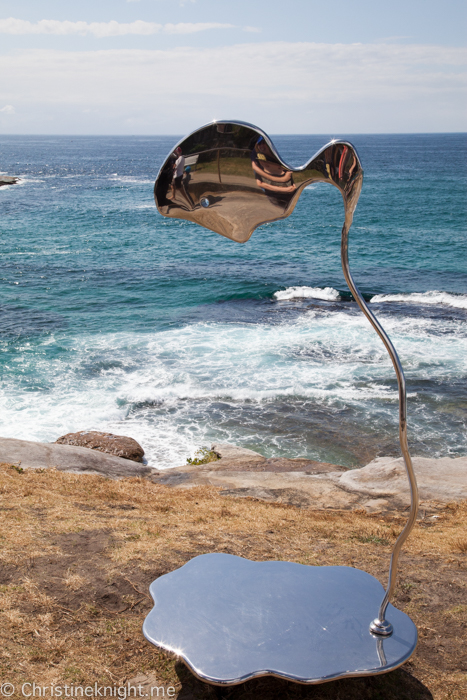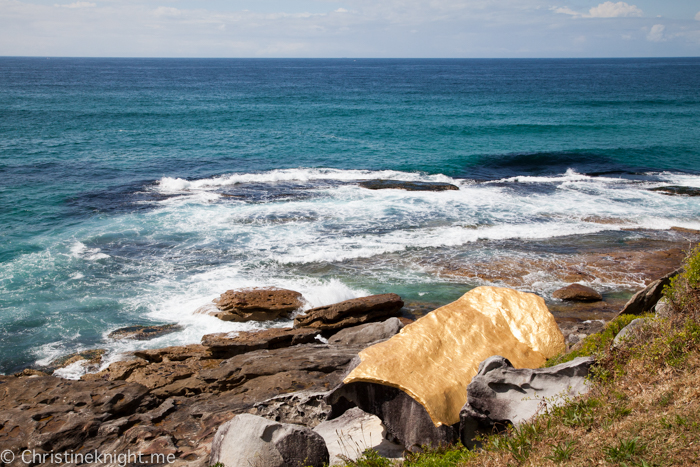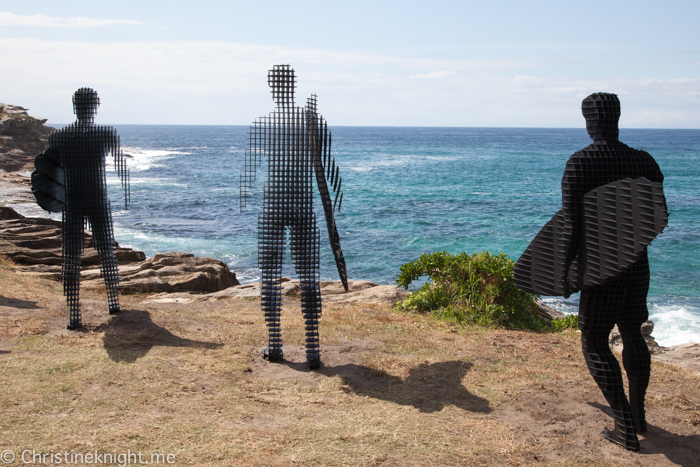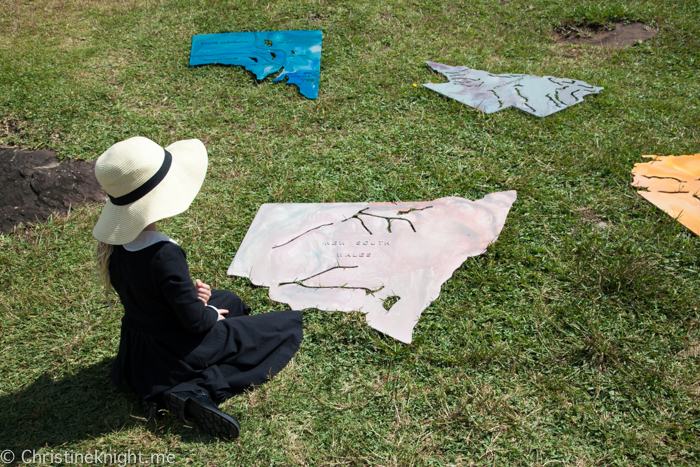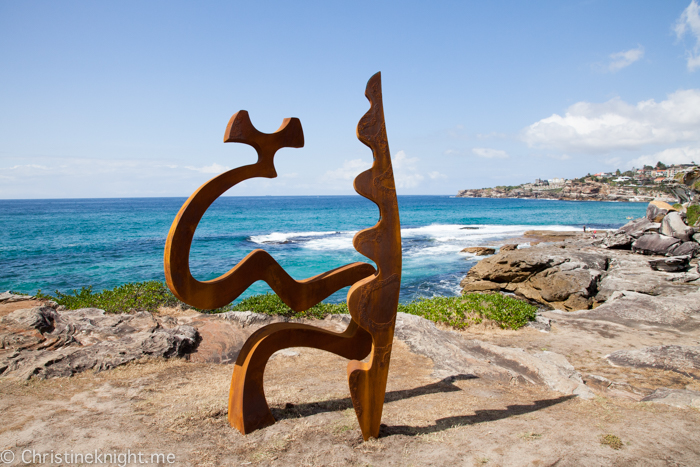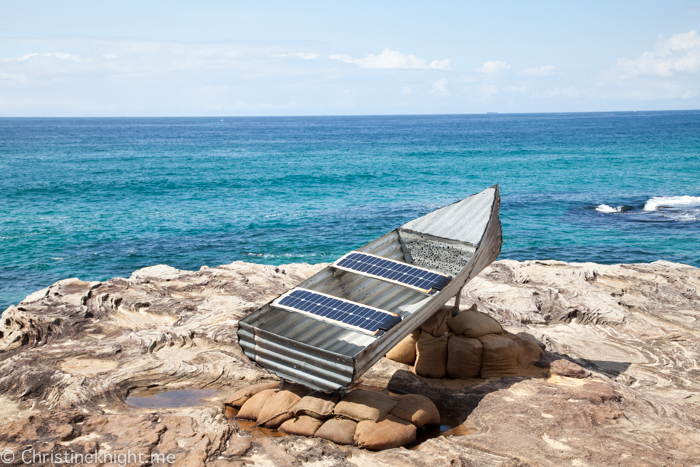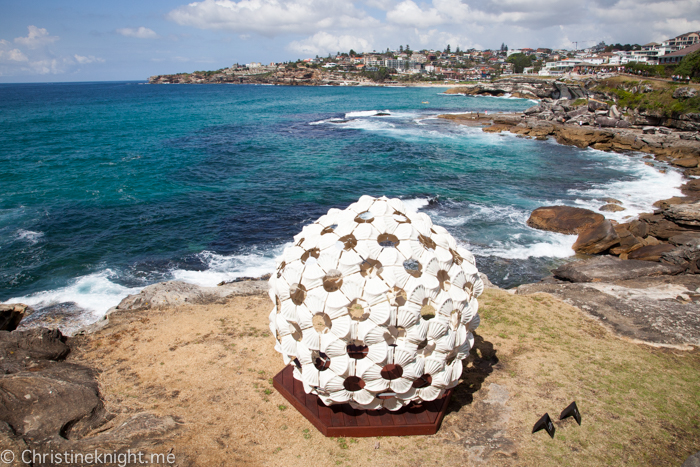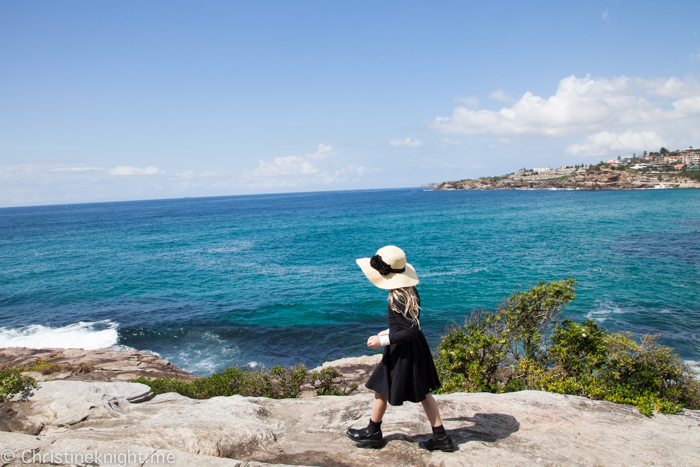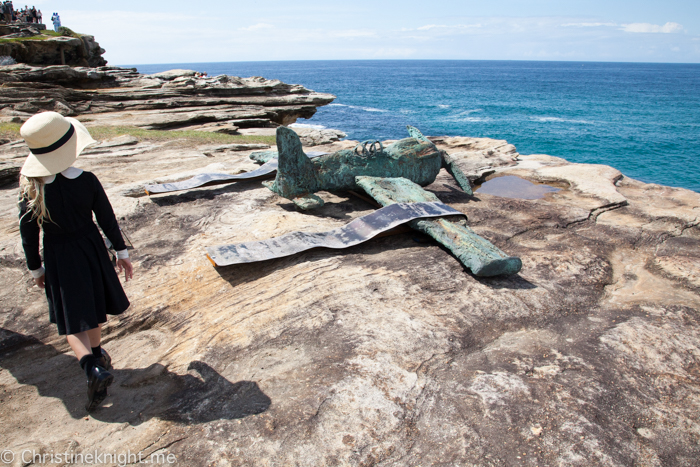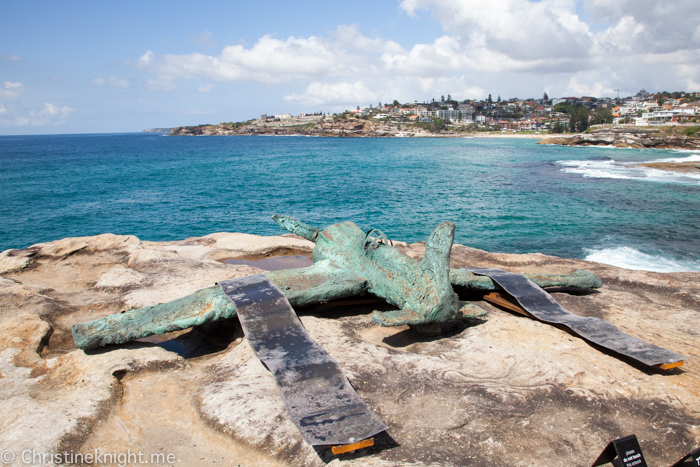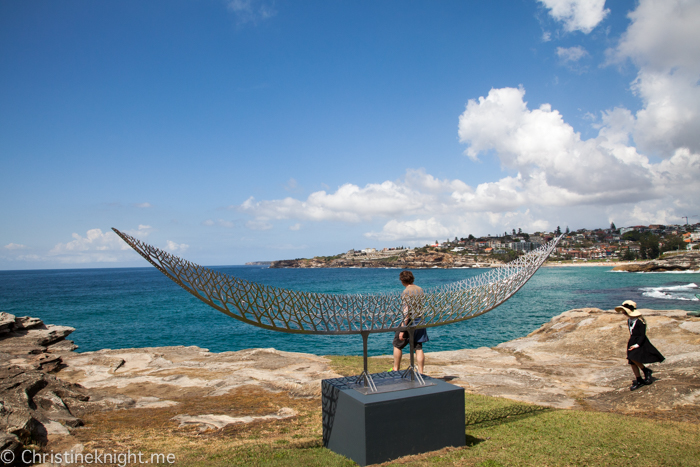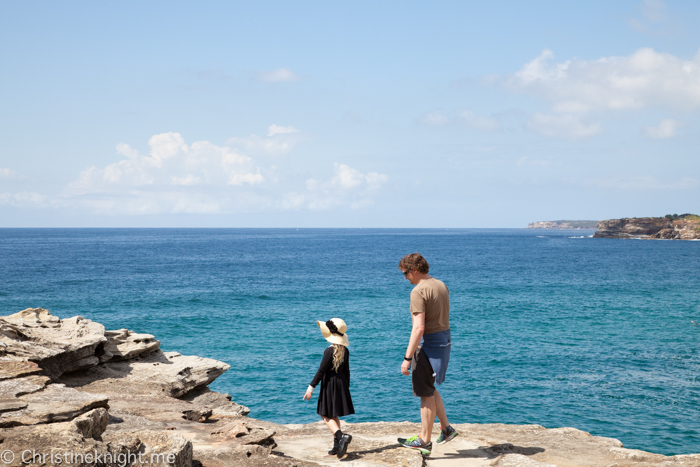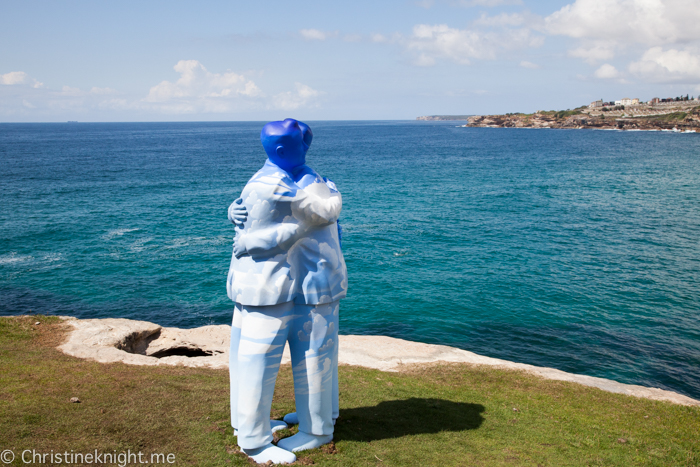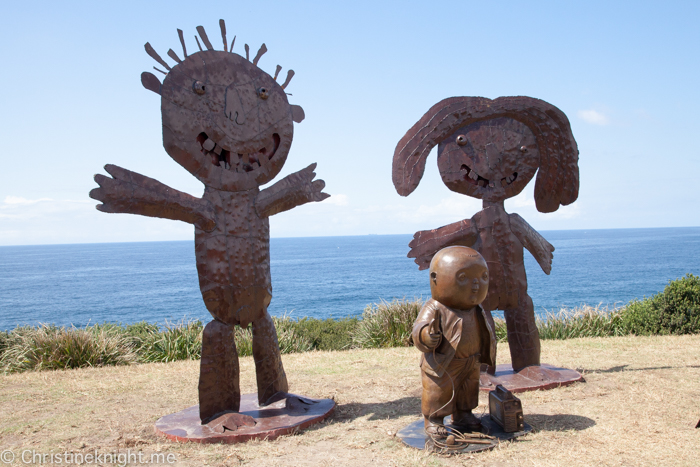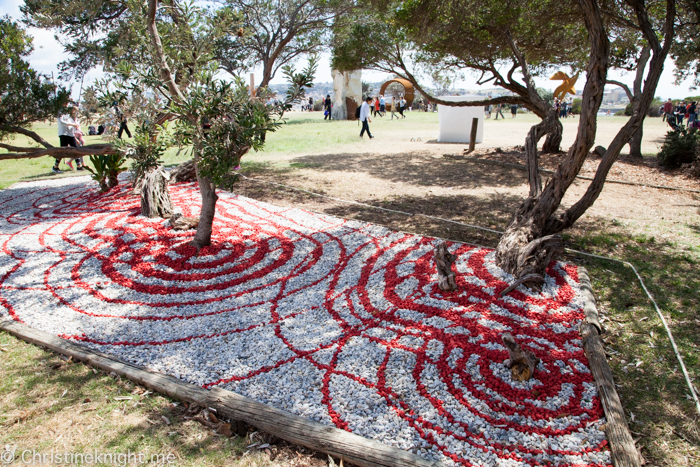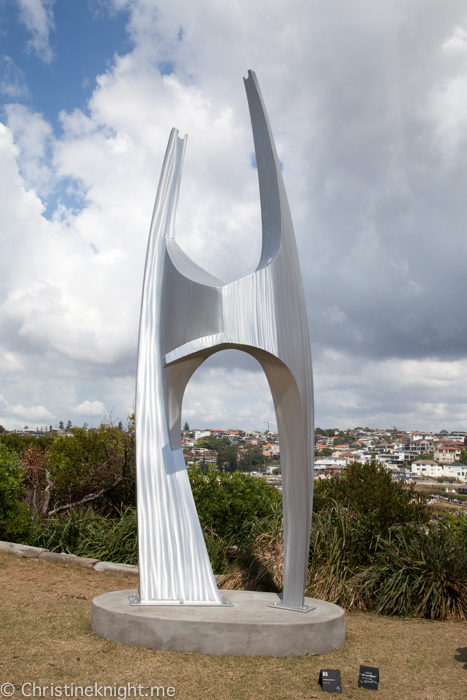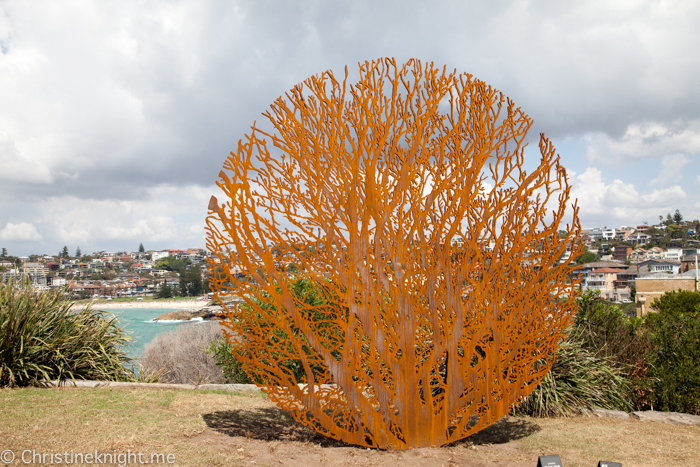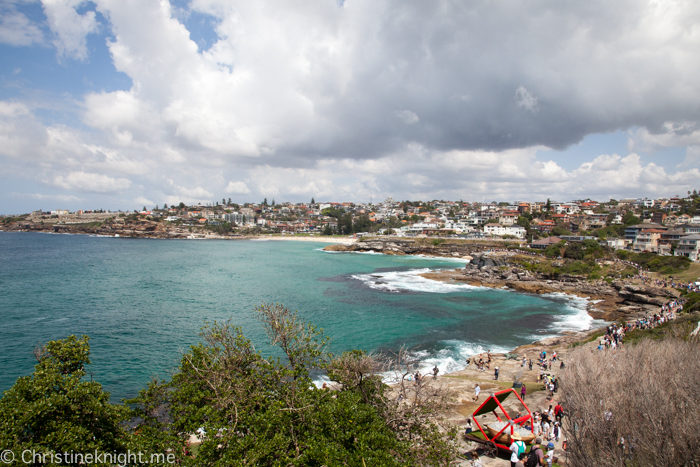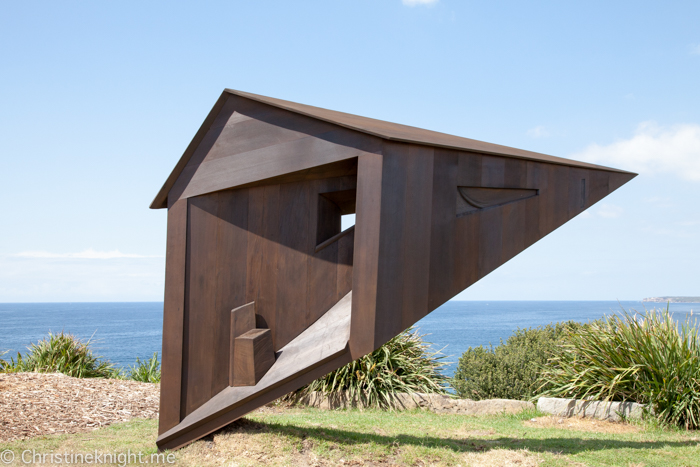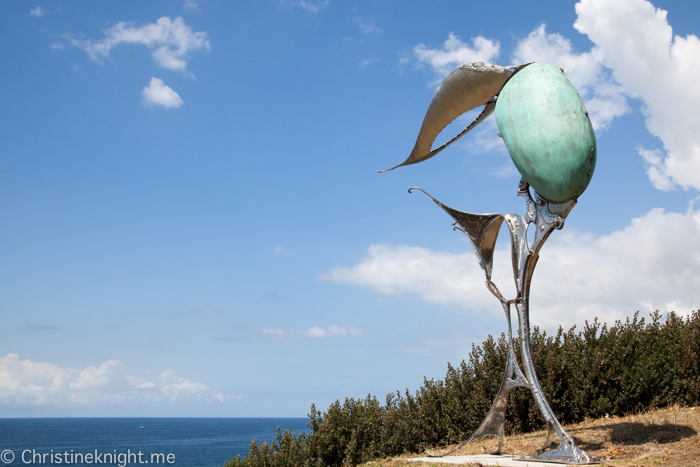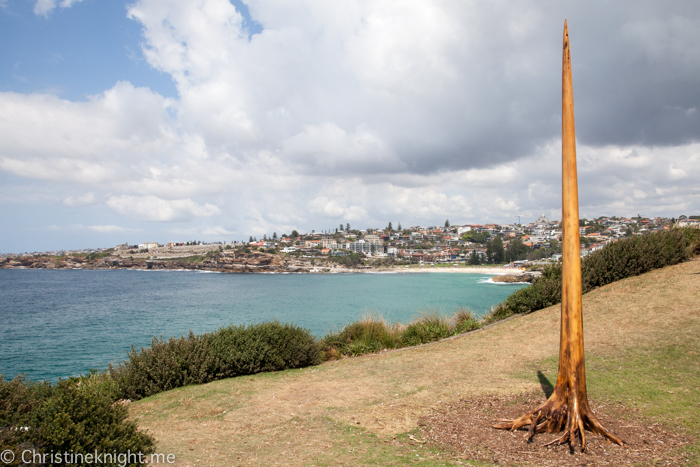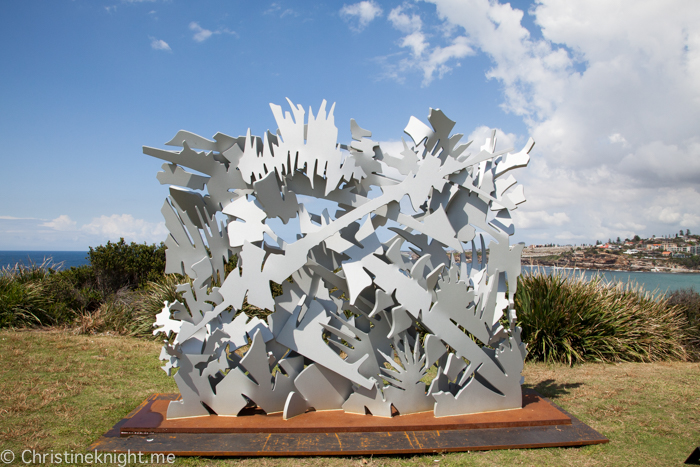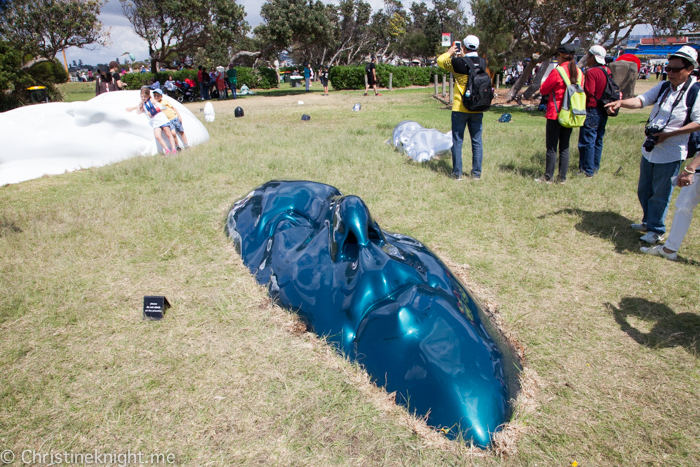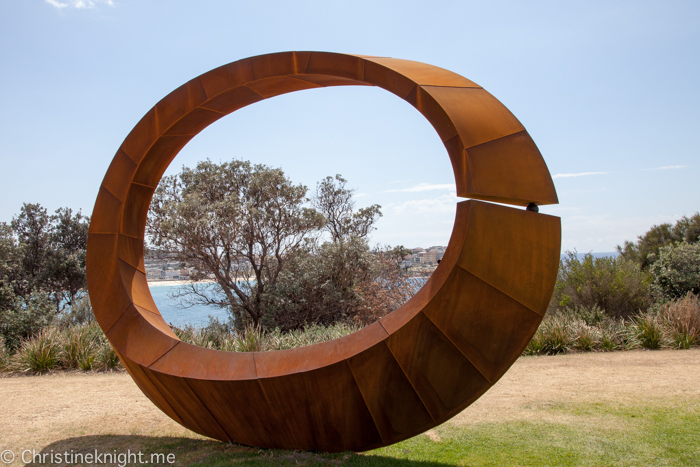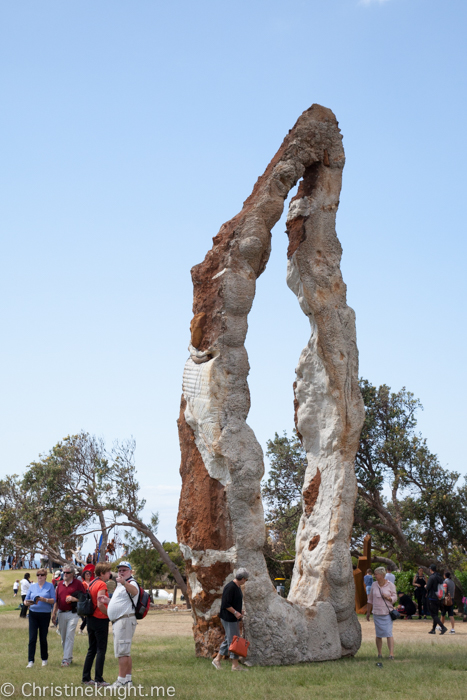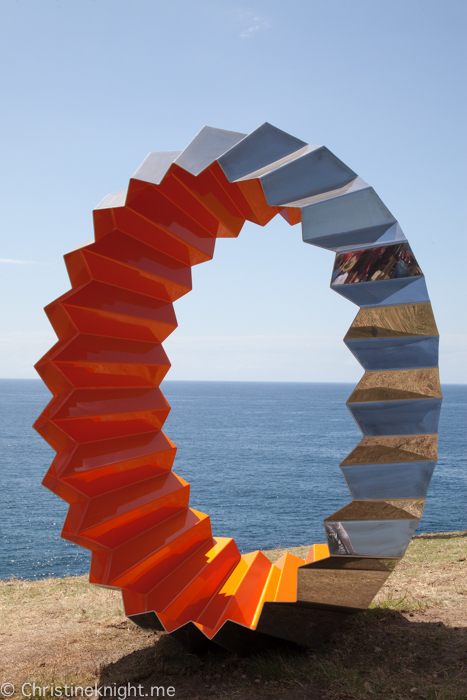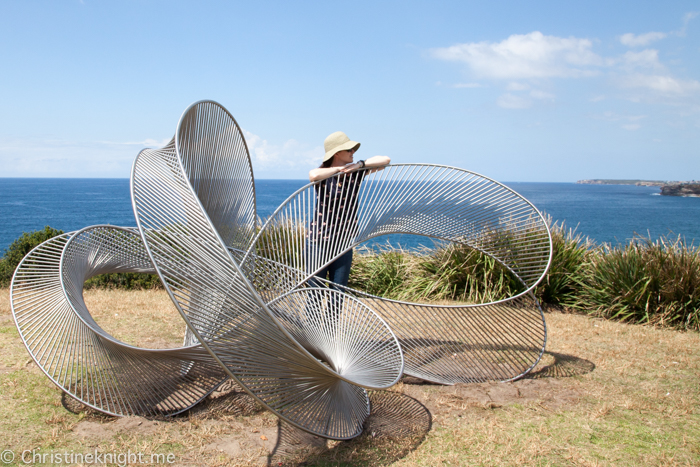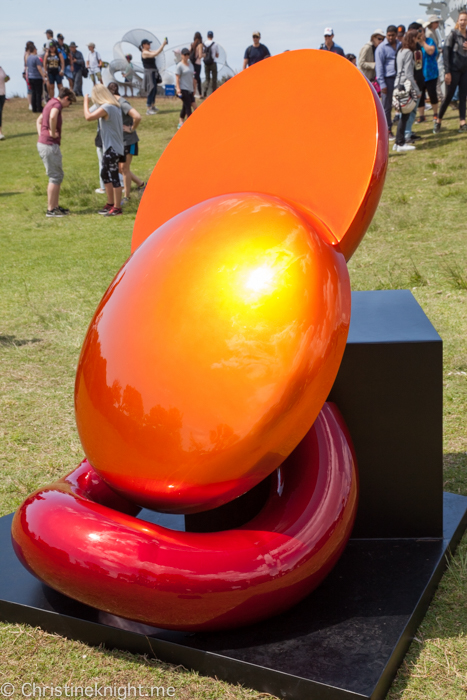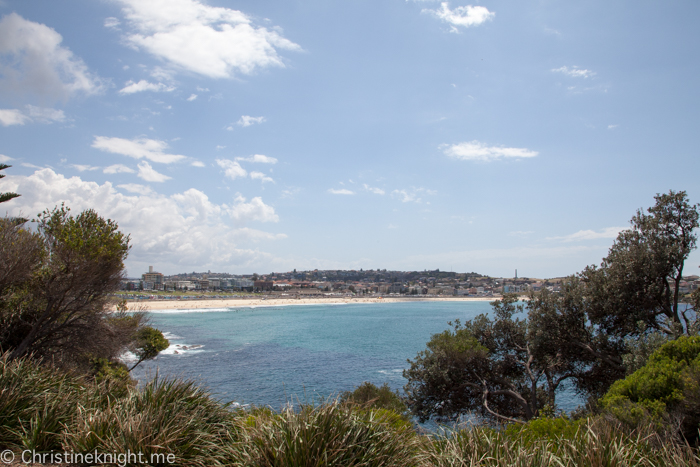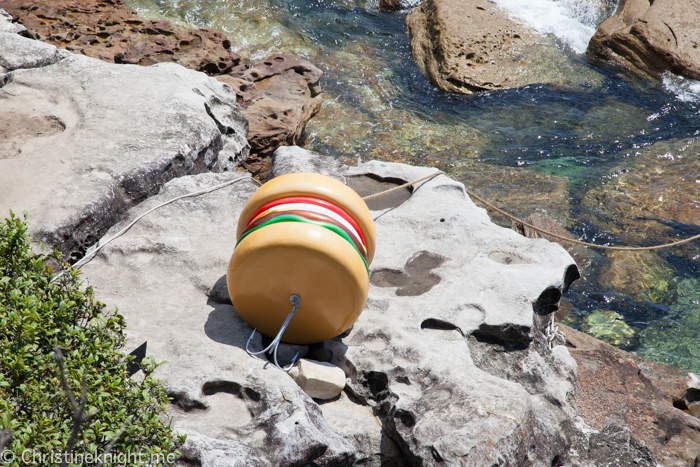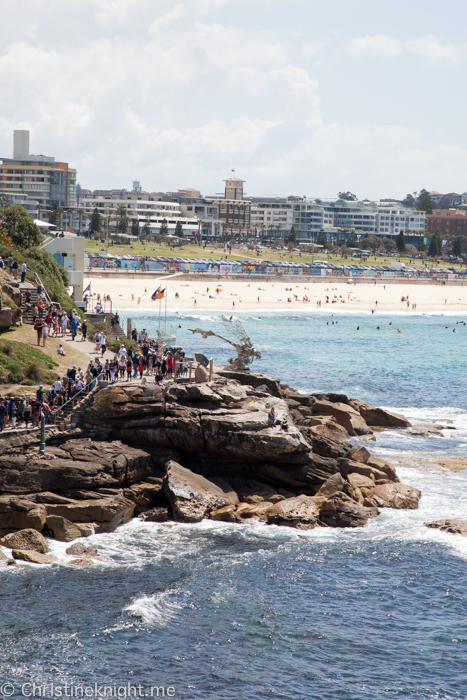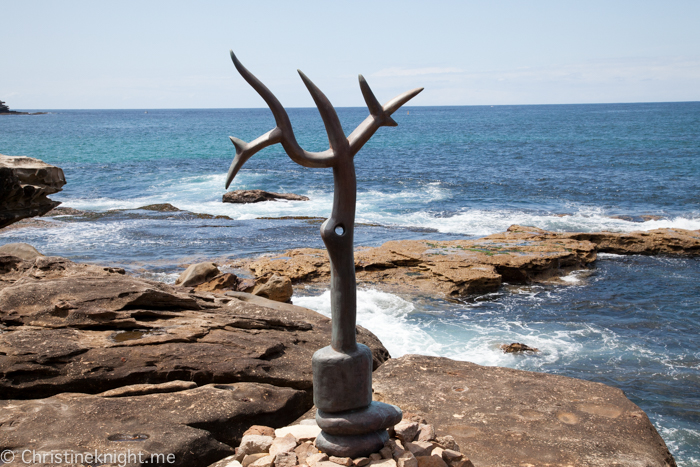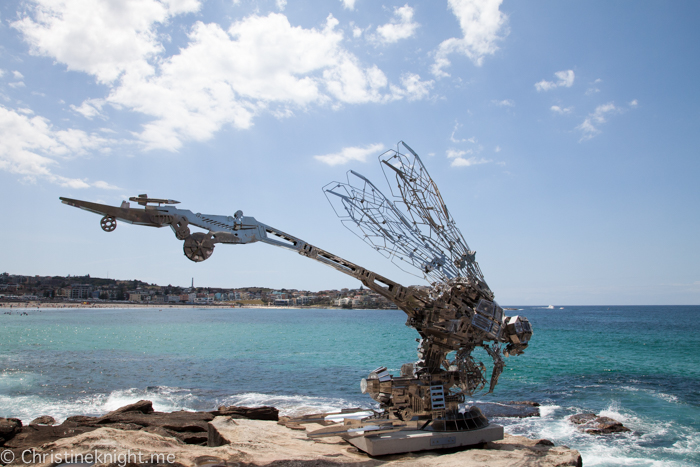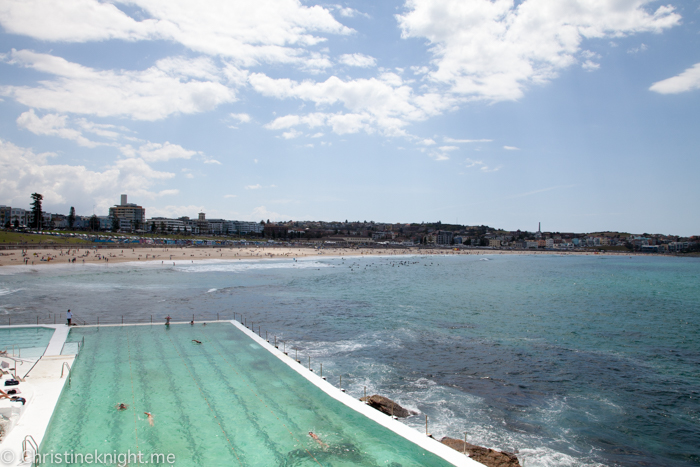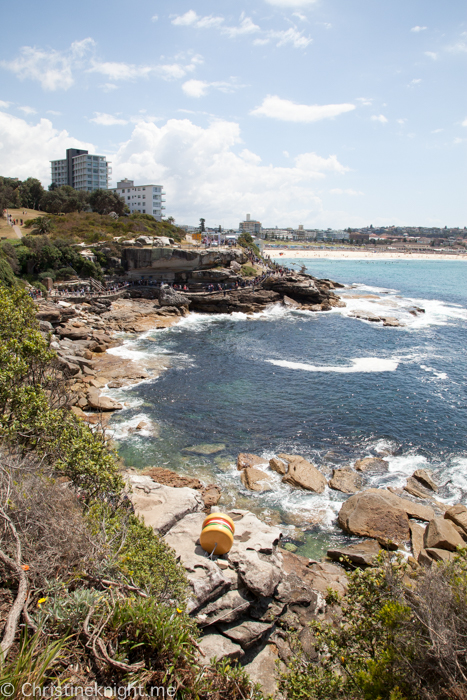 Tips for attending Sculpture By The Sea
Go early, like 6am early. Last year we arrived at 7am and it was perfect. This year we arrived at 9:45am and it was absolutely packed.
Parking is a nightmare. Go early and look for a spot around Tamarama or Bronte.
Bring lots of water, sunscreen and a hat. The sun is brutal on the walk and there is no shade.
Bathrooms are located at Tamarama Beach, Mark's Place and Bondi Beach.
Food is also located at Tamarama, Bondi and Mark's Place. In 2017 there is a new fast food service at St Mark's Place serving basic breakfast food from 7am-10am like granola, fruit salad, croissants and quiche, and, from 10am, pies, sausage rolls and quiche plus burgers, gnocchi and fries. There are also sweet treats and drinks including freshly squeeze juice. Kids meals: nuggets and chips, tuna wrap, ham and cheese toastie.
The walk is not stroller friendly at all. If you cannot bring your child in a baby carrier, walk/drive to Mark's Place – it's the only stroller accessible point of the walk.
Try for dawn or sunset for pictures with truly stunning light and less people around.
There are two kids' playgrounds on the walk – one at Tamarama Beach and one at Mark's Place.
Week days are much less busy than weekends.
Keep an eye on small children. Not only is the walk crowded, it runs along the cliff tops where there are no guard rails or barriers to stop children from falling over the edge.
Not all sculptures are designed to be touched. Please respect the signs and only touch those that are designated for interaction.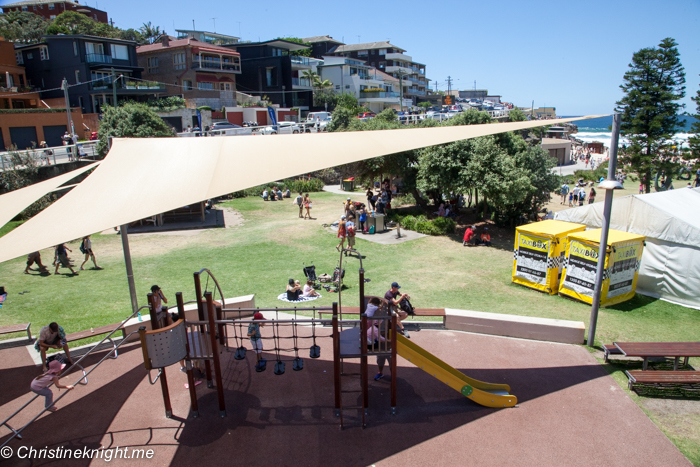 Photography tip: It might look like we were pretty much by ourselves on the walk but this was thanks to careful shooting and editing. For pics like these, be extremely patient and wait until other people leave the frame, or step around them and find an angle with no-one in it. If you can't do either, then crop in close.