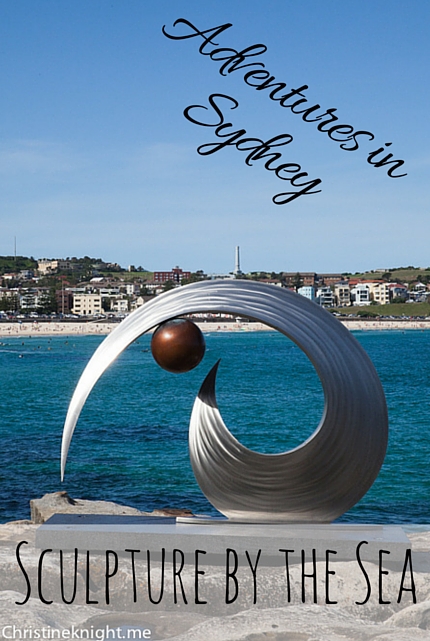 Sculpture By The Sea is one of the highlights on my Sydney calendar. I try to go every year (on the blog are 2014, 2009 and 2008!). The sculpture exhibition is the largest free public exhibition in the world and I'm betting the most breathtaking, given its surrounds. The sculptures dot along the coast line from Bondi to Tamarama. Competition for a place in the exhibition is fierce. This year Sculpture By The Sea received 500 submissions from 41 countries and 6 territories around the world.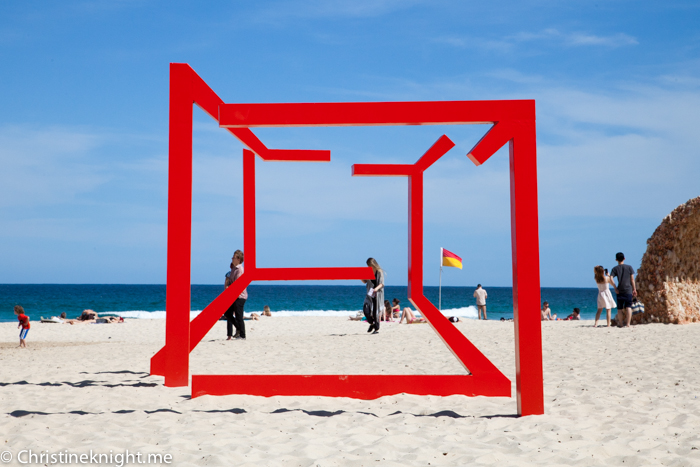 Sculpture By The Sea runs for two weeks only. On weekends the walk is so busy it's very hard to get walk along, so I suggest going on a weekday if possible, particularly with kids. We tend to drive to the Tamarama end and park there or even around the next corner in Bronte rather than in Bondi, where a parking spot is rarer than a table at the Grounds of Alexandria for Saturday brunch.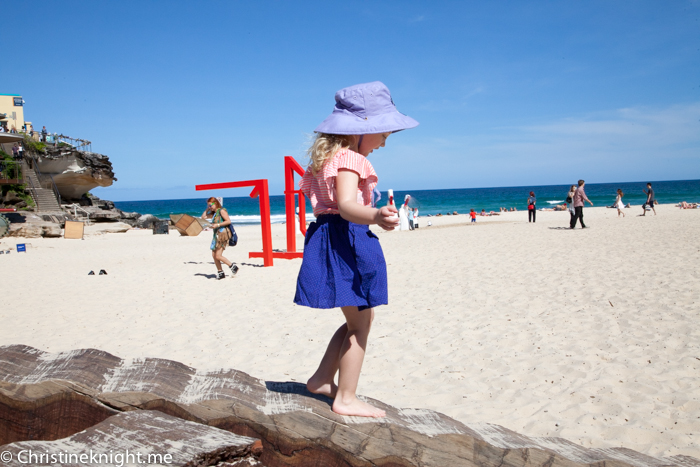 It's worth noting if you're planing to do the walk with kids that there are a lot of stairs involved, so either bring a stroller you can carry up and down stairs and visit on a week day, or carry your child in a carrier. If neither of these are options, check out the sculptures at Tamarama (where there is a ramp to the sculptures) or Mark Place. The Sculpture By The Sea website has information on accessibility.
Down on Tamarama Beach these giant squeezy bottles were the most popular sculpture for adults and kids alike.
Marks Place is about halfway on the walk and is also home to the Grounds by the Sea Pop-up cafe during the walk. This year it looks like the hobbits moved in. As a side note, if you're looking for a bathroom, they're located at Tamarama Beach, Bondi Beach, or Marks Place.
This little playground is at Marks Place too – a great spot for kids to swing on something without being told either not to touch or stand away from the edge, which is what I was saying on repeat to Cheese for a lot of the walk.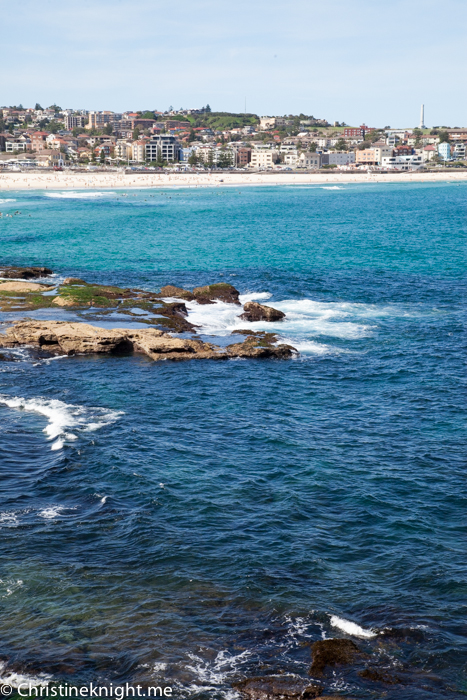 At the Bondi Beach end, the view is spectacular. Oh what a day!
Have you been to Sculpture by the Sea?