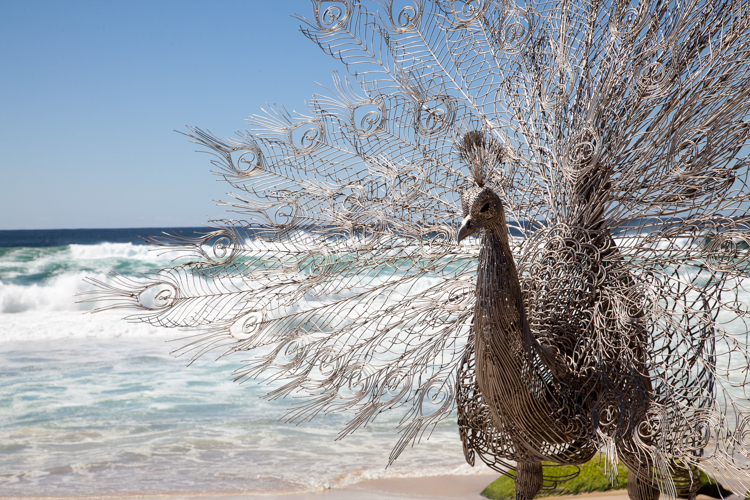 Sculpture By The Sea is always a highlight on the Sydney calendar. Not only is it a fantastic day out at the beach, checking out gorgeous sculptures, it also signifies that summer is just around the corner.
Every year, over 100 sculptures are put on display along the iconic coastal walkway between Bondi and Tamarama beaches. The exhibition is free and the sculptures are marked with either "do not touch" or "be gentle", or encourage the public to experience them interactively. While the exhibition is very kid-friendly, the crowds on weekends and big stairs make it a bit stroller-prohibitive, so bring a carrier and be prepared to carry toddlers to keep them safe if you go on a busy day.
This was the first year that I'd taken Missy E, however, and I wasn't sure what to expect. While I've taken her to a lot of art galleries and exhibitions in the past, we haven't gone to see anything not specifically kid-focussed in a while. Miss E actually blew us away with how into the sculptures she was. She loved that we had to hunt for each art work, and took a lot of joy in being the first to spot each new piece. She ran up to each one and touched it (when possible), taking her time looking at the details in each piece, before declaring she was done and ready to look for the next sculpture. She also enjoyed running in front of the big groups of people trying to take photos of the sculptures and posing for them like she was a star in front of the paparazzi. Lucky she's so cute.
The exhibition this year was beautiful, inspiring, unexpected and entertaining. Take a look at the photos below for our Sculpture By The Sea highlights.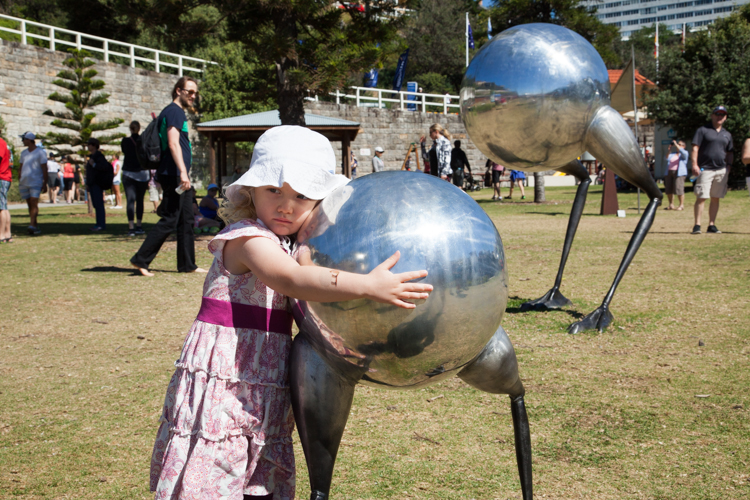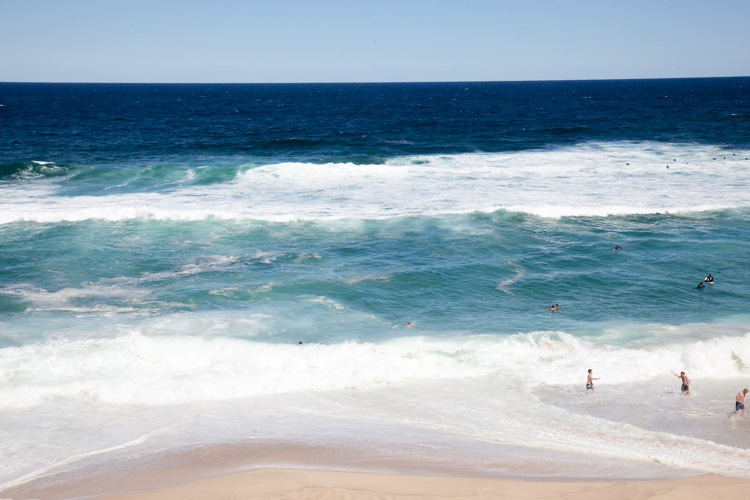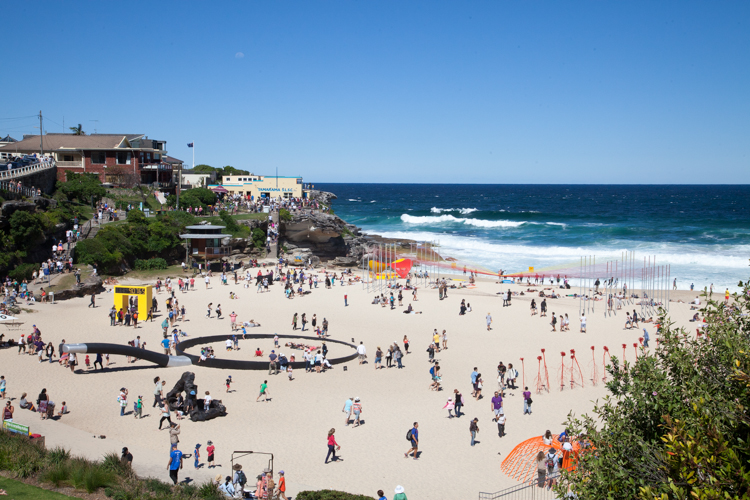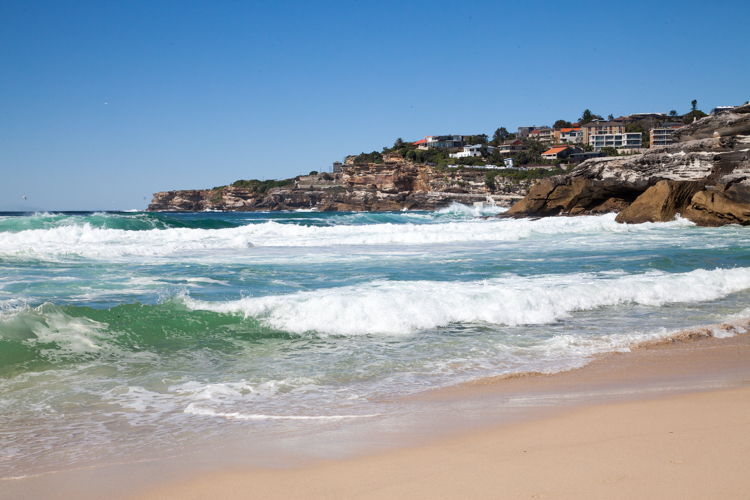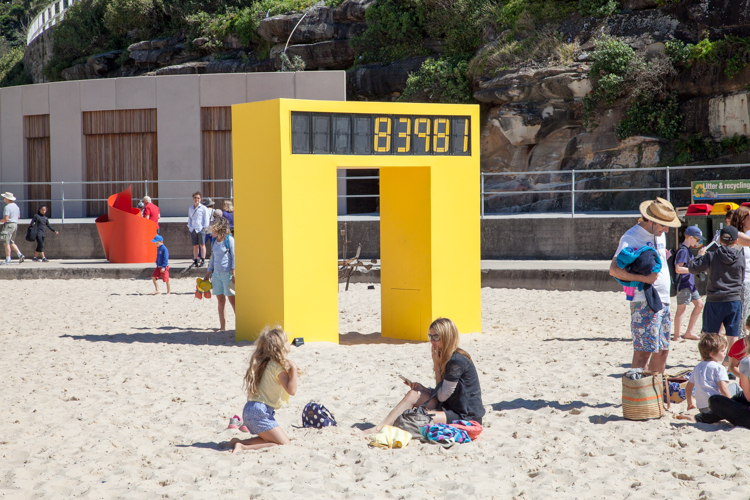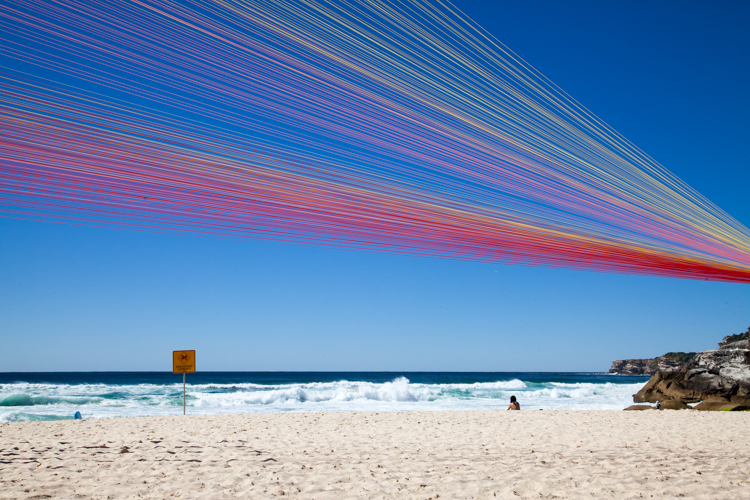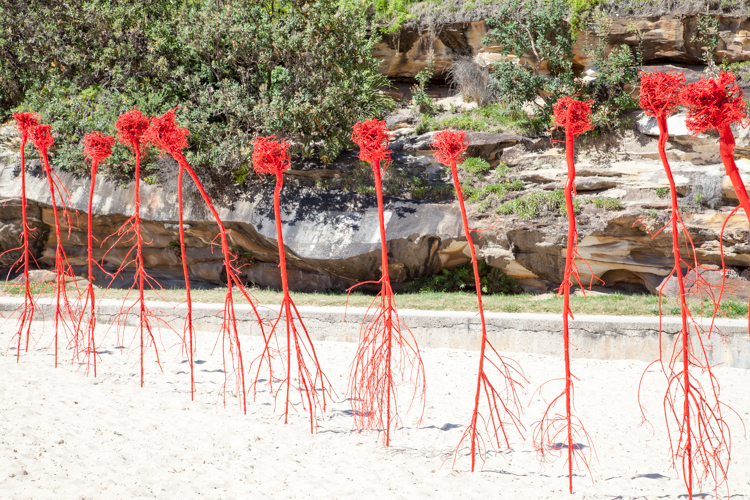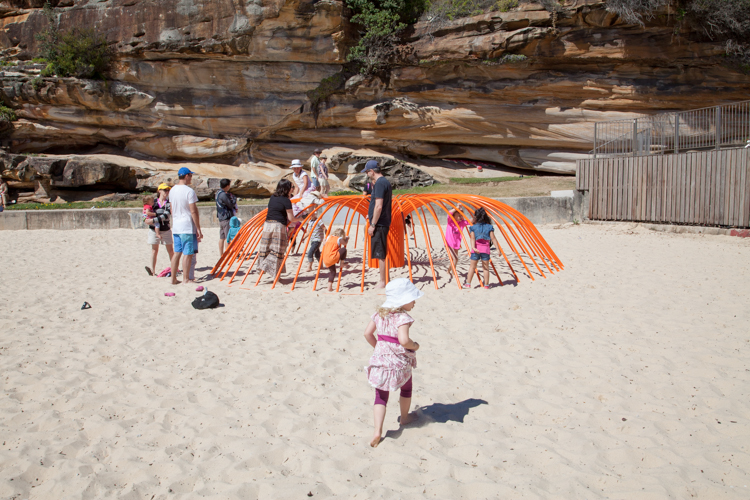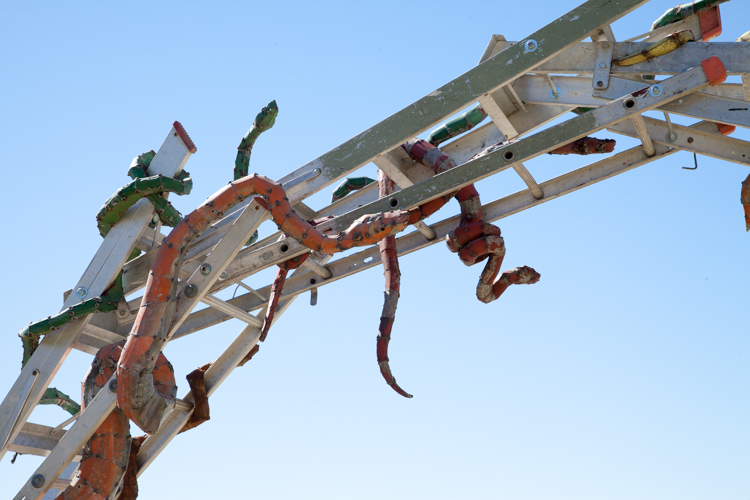 Does your child like art? I'd love to hear about how you share a love of art with your family.
Sculpture By The Sea runs until November 9, 2014.