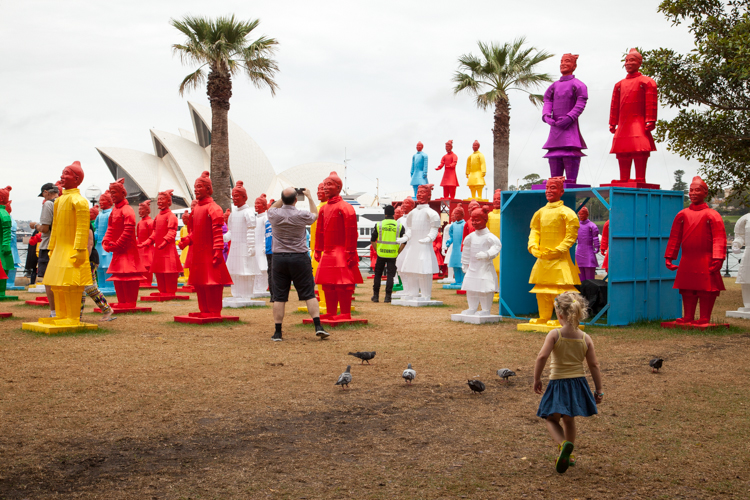 We just made it down to Dawes Point in time to see The Lanterns of the Terracotta Warriors (last day is Feb 22). These amazing, life-sized lanterns are based on the discovery of the 8,000 terracotta warriors and horses that were unearthed in China's Shaanxi Province in 1974.
Chinese artist Xia Nan created these lanterns for the Beijing Olympic Games in 2008 out of fabric and wire. The 90 2.1 metre high warriors and two horses glow in brilliant bursts of colour after dark, making this a remarkable installation both during the day and night.
Our family visited during the day so Cheese could see the warriors. We were absolutely in awe of this exhibition.