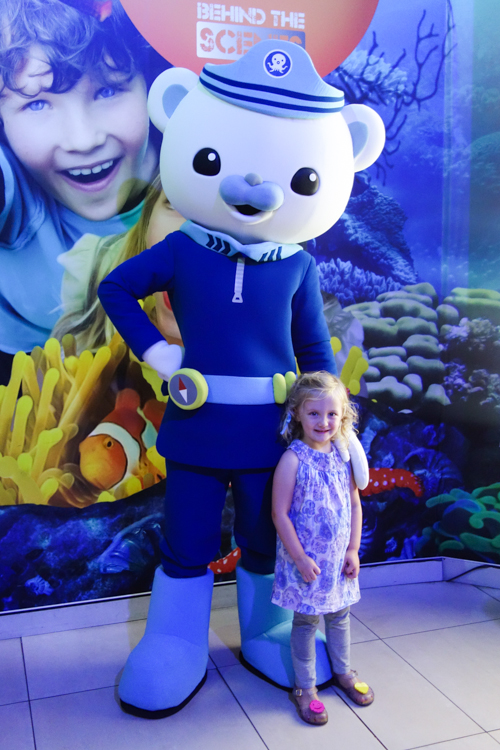 If you have a preschooler, likely you know exactly who the Octonauts are, too. The popular TV show (it's one of the 10 most watched TV shows in Australia) has been teaching kids about the importance of ocean conservation since it began airing on television two years ago.
The Octonauts are a team of eight quirky (and adorable) sea creatures, led by Captain Barnacles (a polar bear), whose mission it is to explore underwater worlds, rescue sea creatures and protect the ocean.
By watching this TV show, Cheese has learned a great deal about ocean life, such as that jelly fish sting, and sharks are dangerous. Unlike a lot of shows that I'm pretty sure rot the brain (don't get me started on those horrible egg unwrapping YouTube videos), Octonauts is something I'm happy for my daughter to be watching on TV as it's so educational.
If your kid is also an Octonauts lover, they'll be excited to hear about the Australian world premiere of the Octonauts Live! Operation Reef Shield show, a live adventure musical touring Australia from 21 Feb to 28 March 2015. The show features all of the show's beloved characters, transformed into lifelike walkaround costumes (like the Captain Barnacles in the pictures, whom we were lucky enough to recently meet). Expect to hear the famous "Creature Report" song, The Octonauts theme song, plus 15 new songs sung by the Octonauts as well as a colourful array of Australian reef creatures.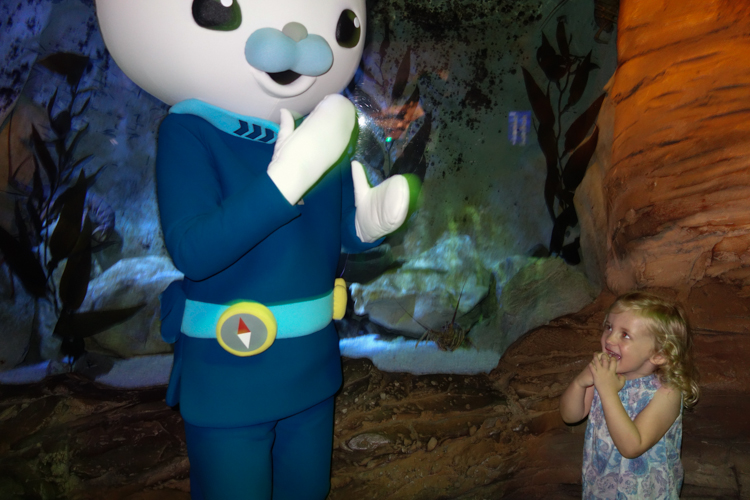 Cheese is a massive fan of The Octonauts, as you can see from her face in these photos. We were lucky enough to be invited on a tour of Sydney Sea Life with Captain Barnacles himself.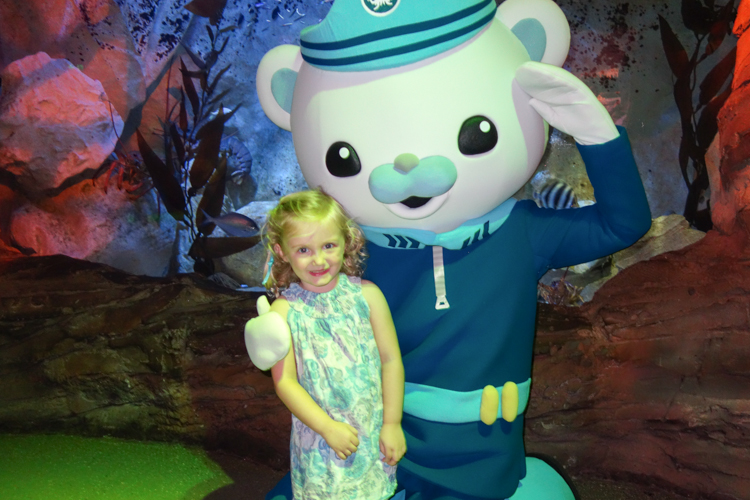 As we walked through the aquarium, we met all kinds of special Australian reef creatures, such as the Crown of Thorns Starfish, with whom Captain Barnacles is going to face his scariest threat ever in the live show (this starfish has got some epic big, sharp spikes, so I can believe he'd be scary when he's not behind glass!).
Thank you so much Life Like Touring and Octonauts for this very special experience.
Does your Octonauts fan want to see their heroes live, too? Tickets for Octonauts Live! Operation Reef Shield are on sale now at octonautslive.com.au.