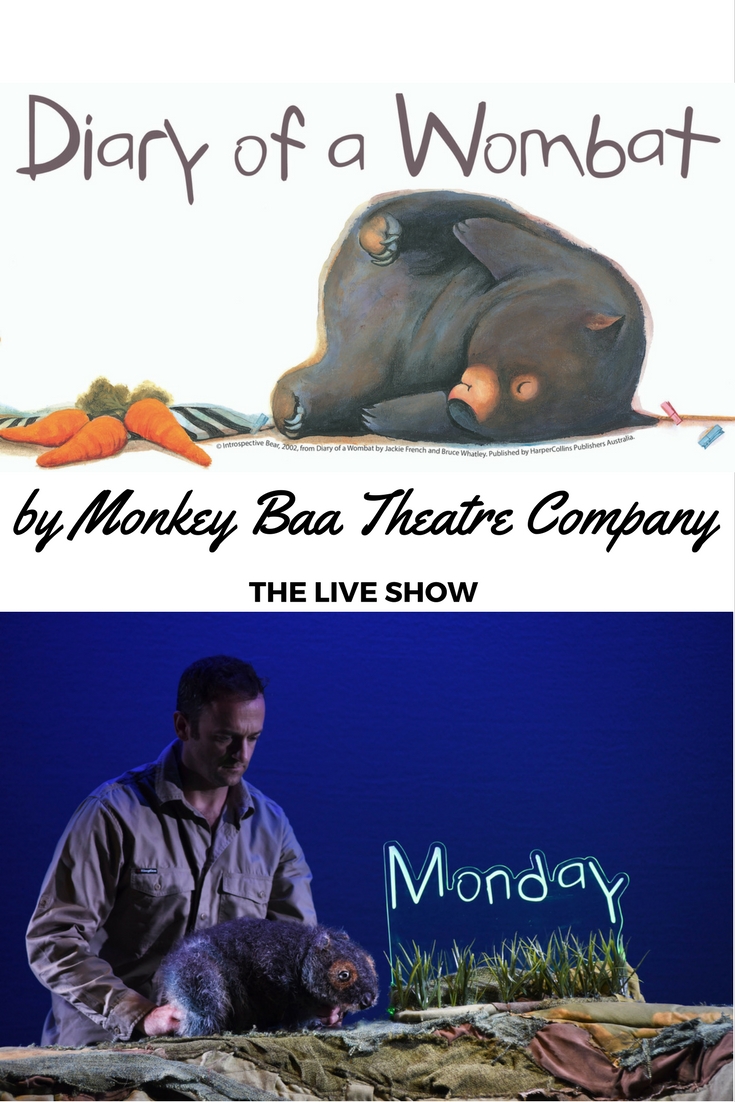 A mischievous wombat called Mothball has stolen our hearts. While we have known Mothball for years through the multi award-winning picture book, Diary of a Wombat, seeing her live before us on stage really makes this iconic wombat a real, three-dimensional character that we can dream of cuddling, tickling and rousing on for her naughty behaviour.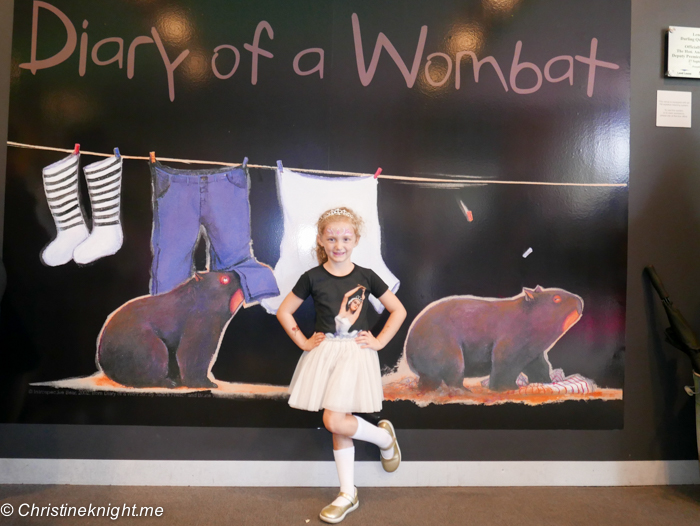 Monkey Baa Theatre Company has lovingly brought Mothball to life in their new production Diary of a Wombat, which is based on the book of the same name by Jackie French and Bruce Whatley.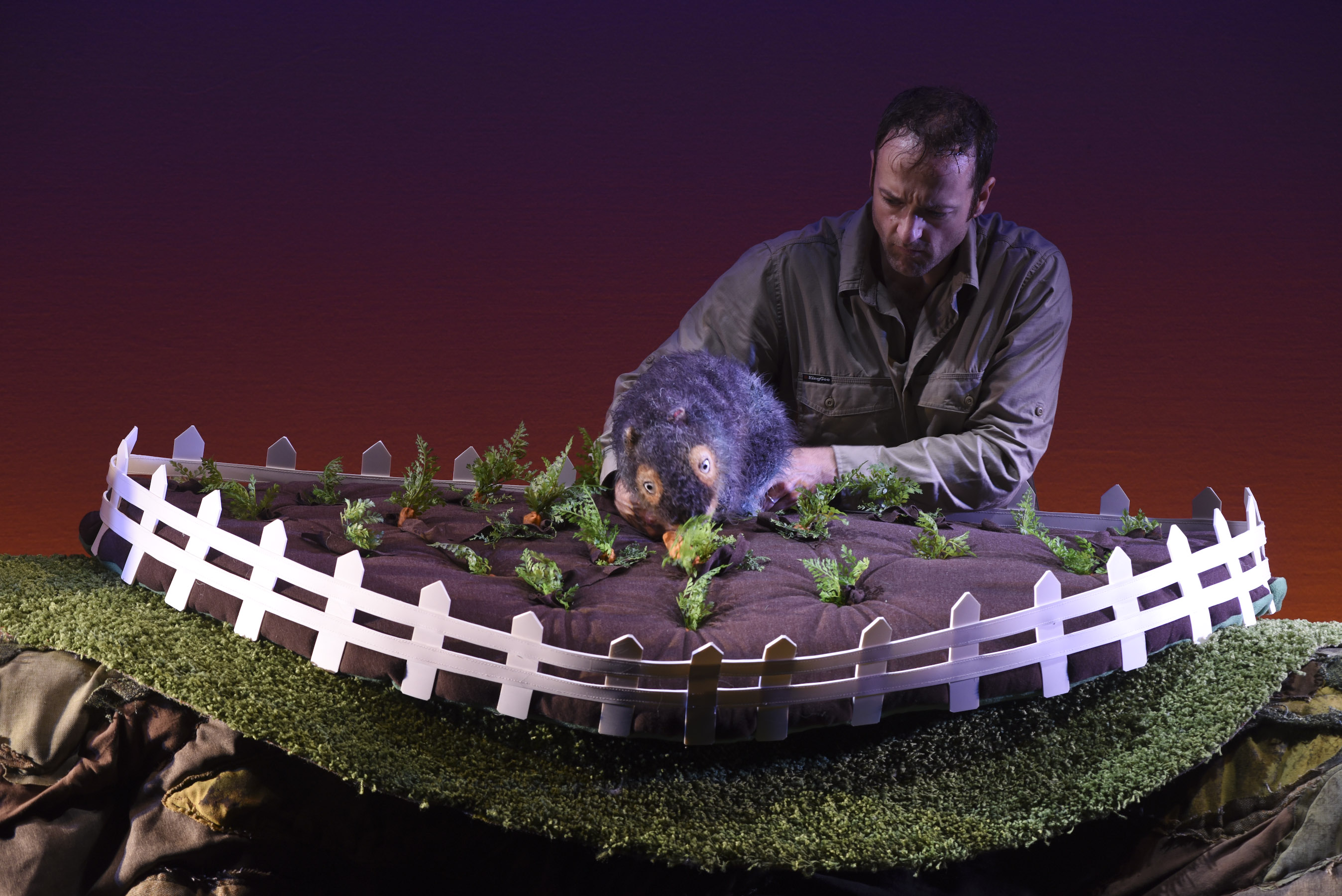 If you're new to the story, Diary of a Wombat is the perfect way for kids to meet Mothball, the naughtiest wombat in Australia. She's a bit bored of her daily routine, so goes on a little adventure to find food and shelter, creating absolute chaos for the humans who happen to live nearby.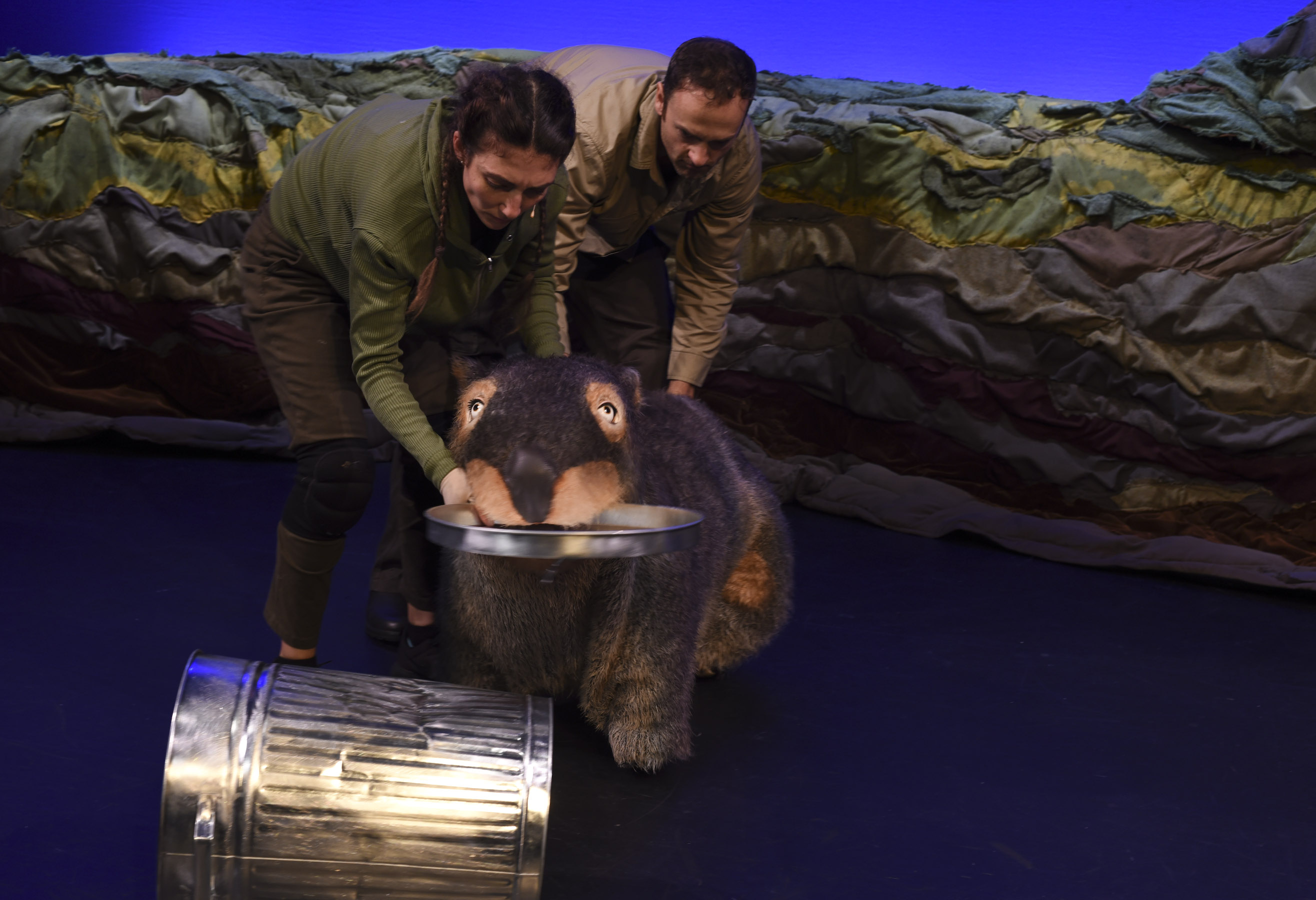 The show follows the same simple storyline as the book. Each day of the week, Mothball destroys doormats, bins and washing lines in her search for happiness. Through her busy schedule of sleeping, scratching and generally disturbing the peace, Mothball discovers that humans will do pretty much anything for a big of peace and quiet!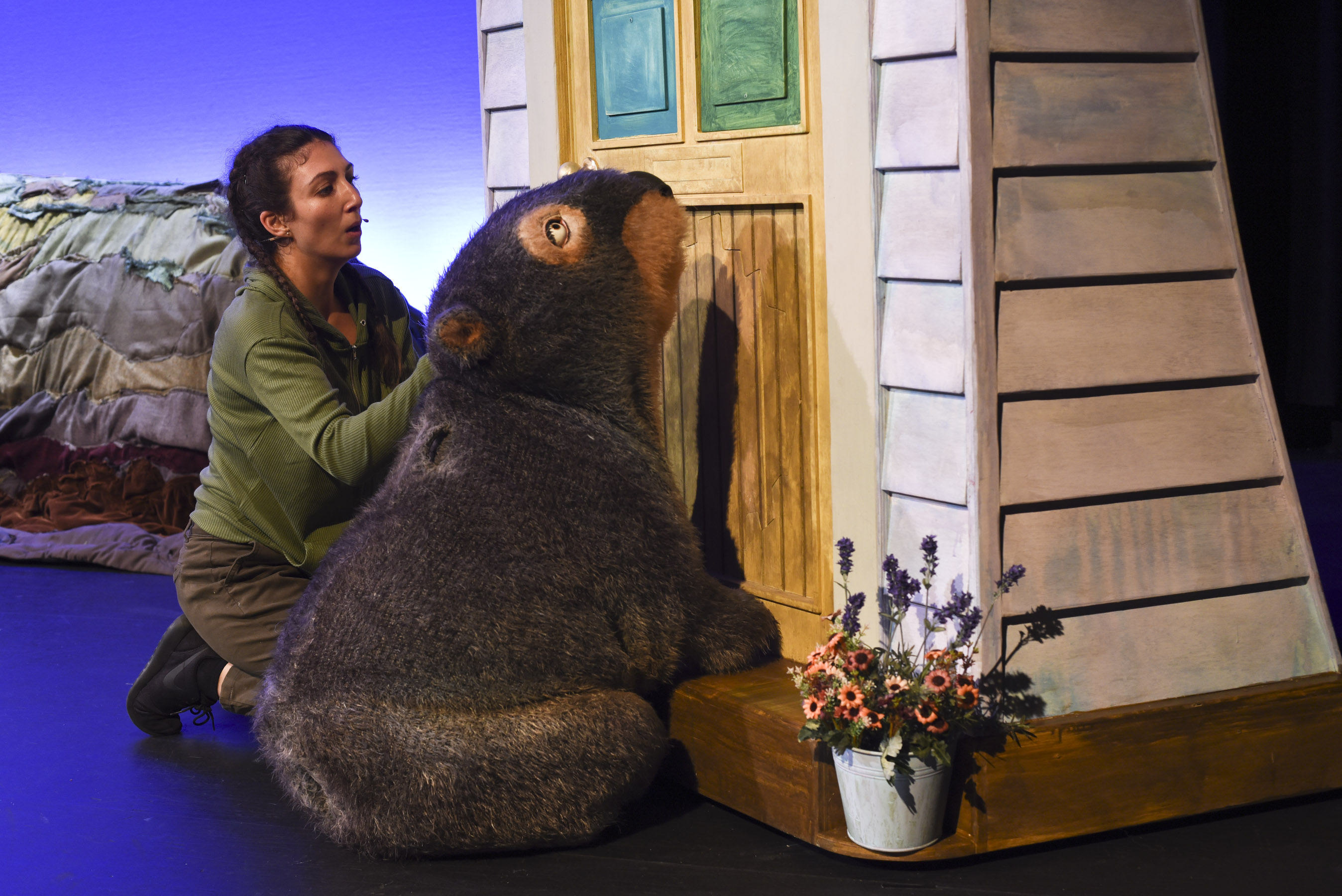 This gorgeous production is everything a performance for kids should be. It has a quiet poetry about it, with almost no dialogue and the only sound for the most part being the exquisite live cello that joins the characters on stage.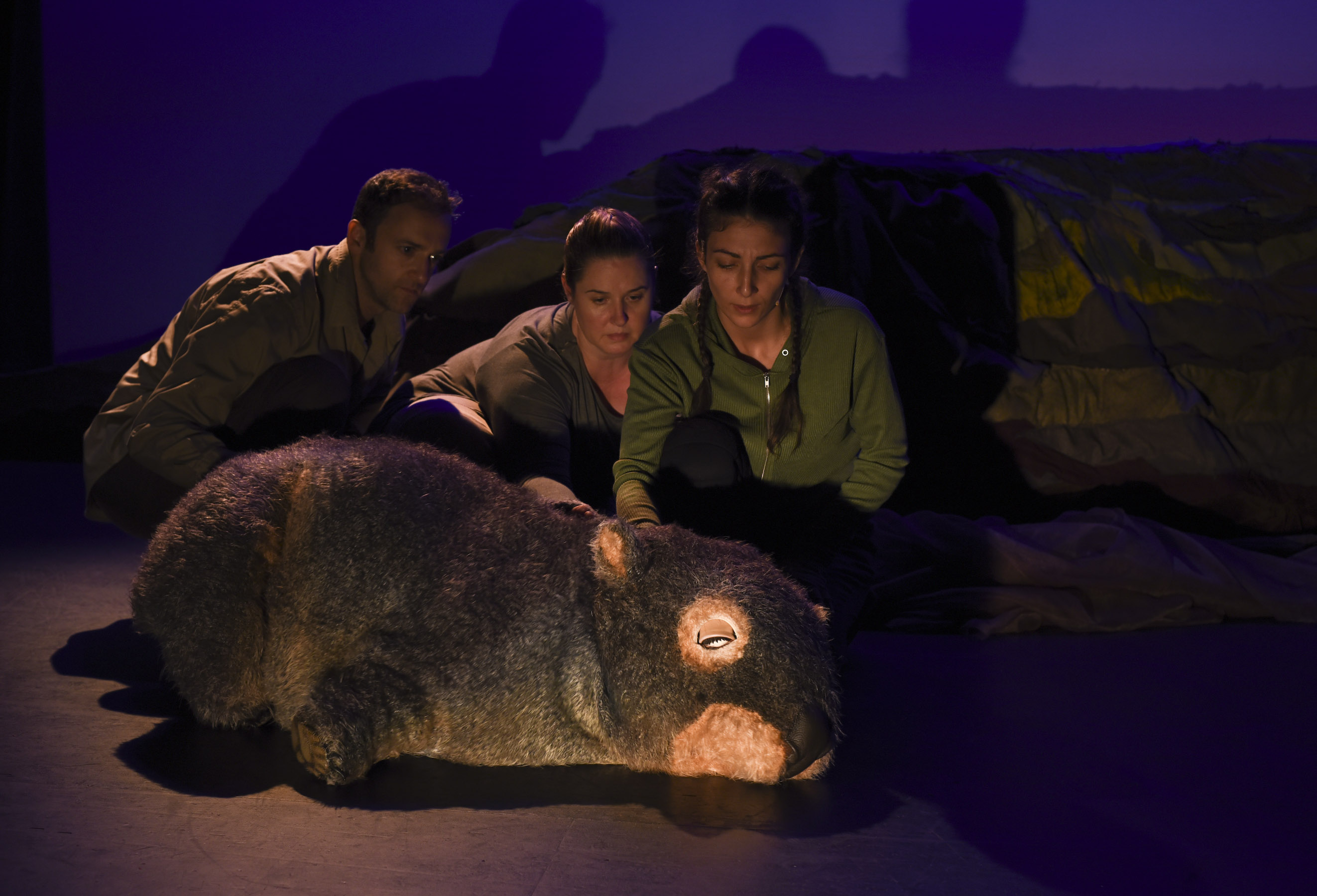 There are moments of quiet, joy, chaos and humour – a wide range of emotions beautifully communicated through the expressive wombat puppet paired with its emotive cello accompaniment.
According to my five-year-old reviewer, "The show is really funny. I like when she scratched and dug a hole in the door, and when she turned around and you could see her bum." There you have it, from the mouths of babes: this show is a winner for the little kid theatre set.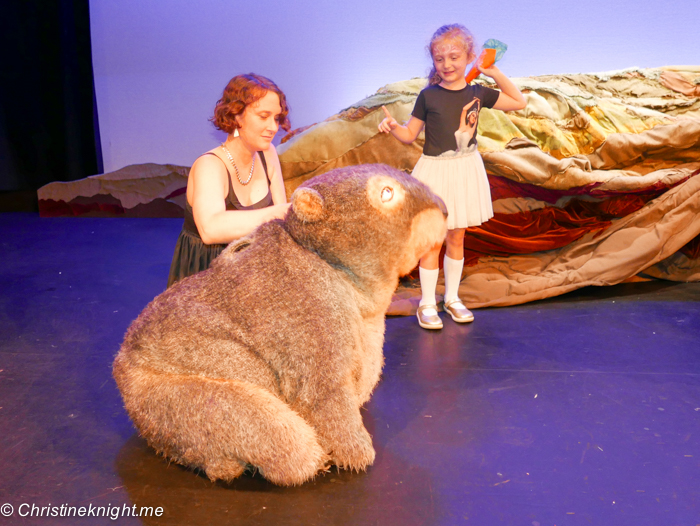 Diary of a Wombat was created by Monkey Baa Director, Eva Di Cesare, with a team of artists including Puppetry and Movement Director, Alice Osborne (the Puppetry & Movement Director on War Horse 2012/13), Designer Imogen Ross (Hitler's Daughter) and accomplished composer/cellist, Oonagh Sherrard.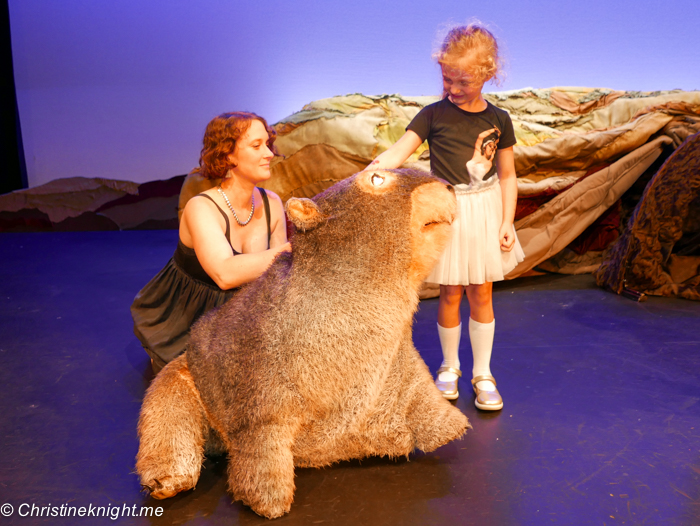 You can catch Diary of a Wombat on its national tour, where it will be performed in 59 venues. Get all the tour dates online.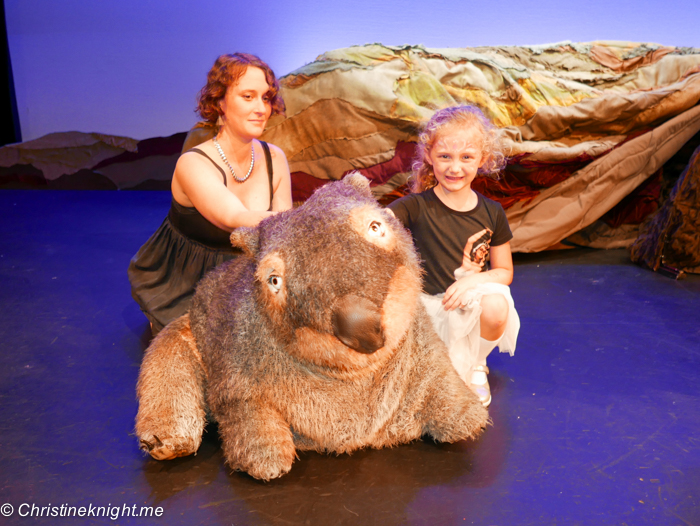 If you're in Sydney, the show is playing during the school holidays at the Lendlease Darling Quarter Theatre: 18 – 24 April / 27 May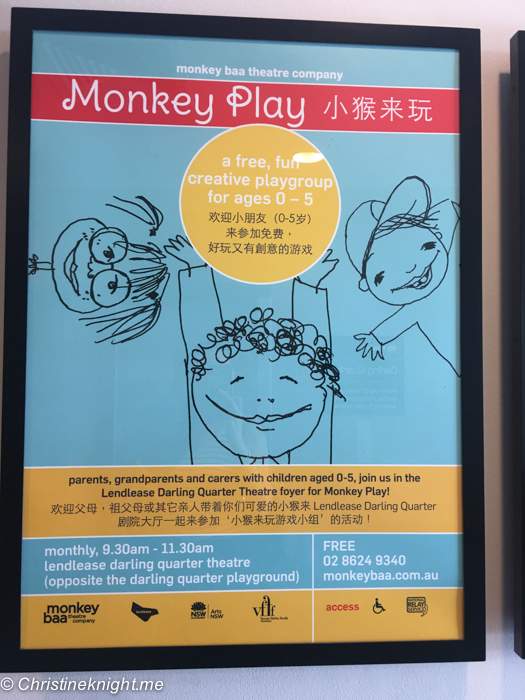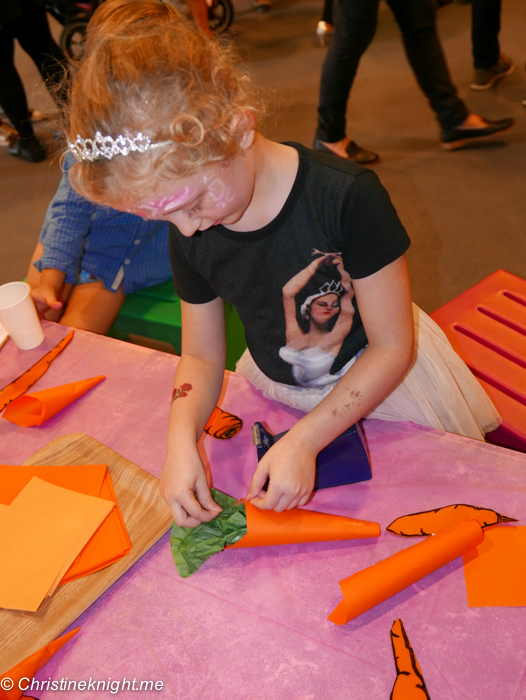 Time: 10.30am & 12.30pm
Relaxed performance 20 April, 12.30pm
Suitable for ages 3+
Duration: 45 minutes
Tickets: (no booking fees)
$29 (adult/child), $104 (family of four), $125 (family of five), $25 each (groups 10+) $19 (relaxed performance)
Get more info on Diary of a Wombat
Produced in conjunction with the Monkey Baa Theatre Company. We genuinely love this company and the performance. Show stills thanks to Heidrun Lohr.