Central Gardens Nature Reserve Merrylands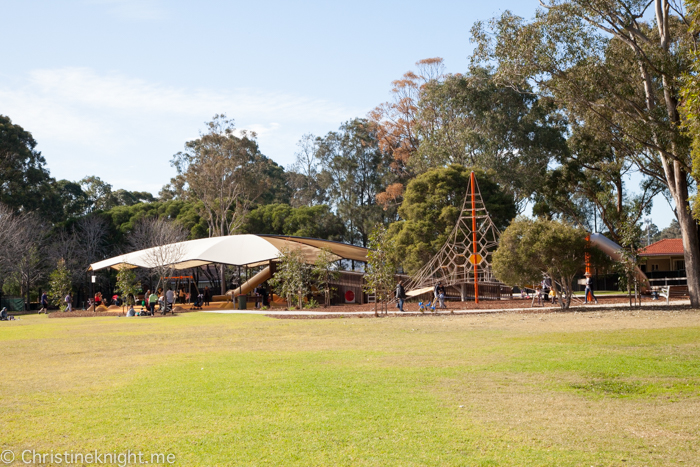 The Central Gardens Nature Reserve, also known as Central Gardens Merrylands, is a nature reserve in south-west Sydney. The 12-hectare park features two playgrounds, animal enclosures, BBQ areas, a flat path perfect for scooters and bikes, plus a small waterfall feature.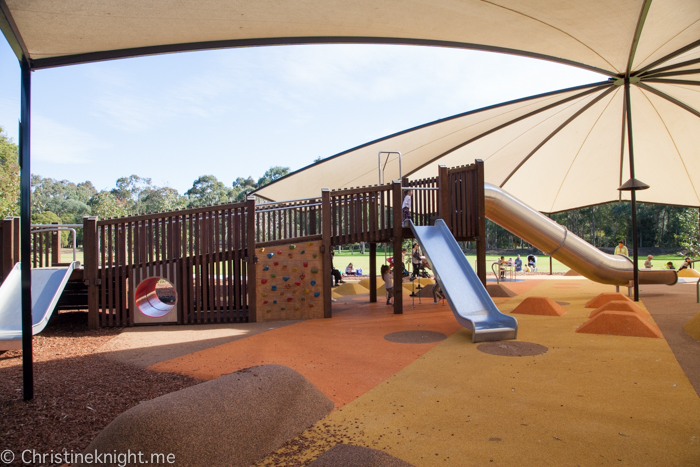 Both playgrounds were updated this year (you can see what the park looked like last time we visited here) with an accessible design.
The main playground is located closest to Paton St. It has a massive shade cloth over the bulk of the playground, with an inclusive ramp structure and slides at the end, sand pit with water feature, swings, liberty swing, tyres that make music when you jump on them, merry go round, in-ground trampolines, walking see-saw, a rock climb feature on the ramp structure on the centre, talking tubes, a tunnel and a spinning teacup.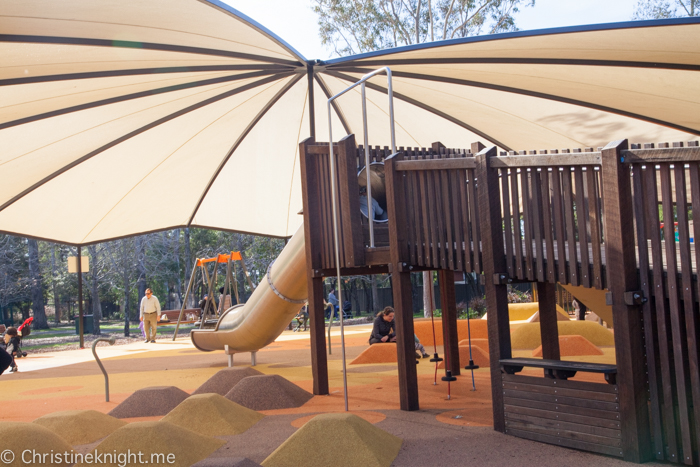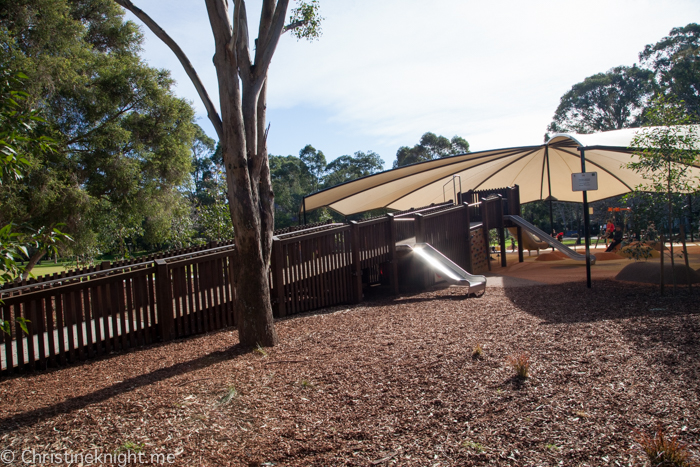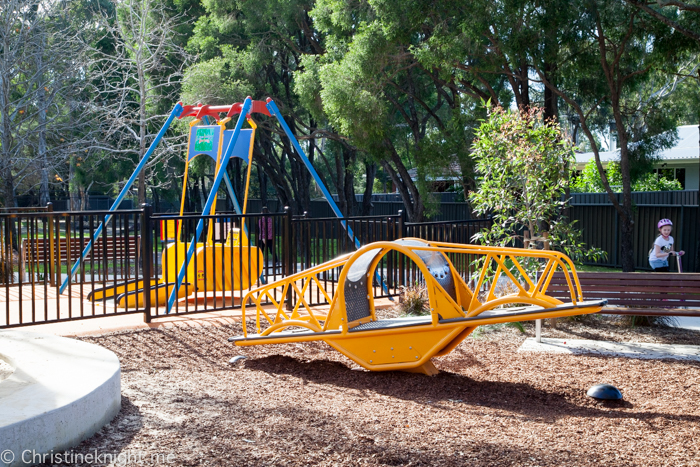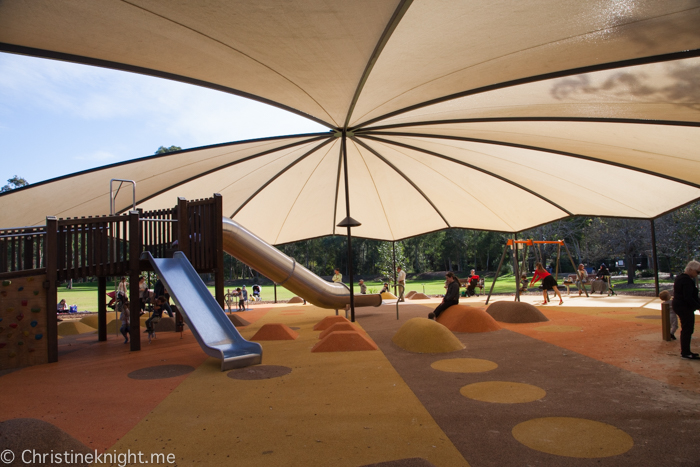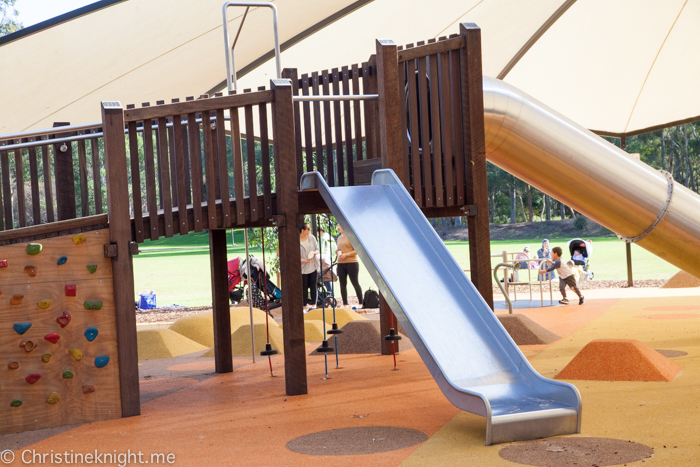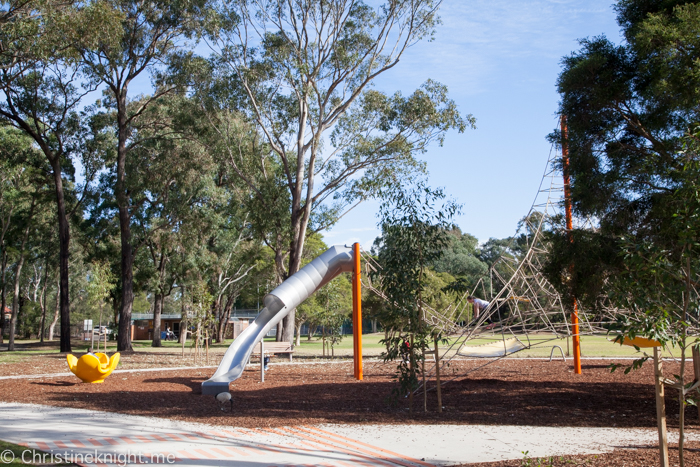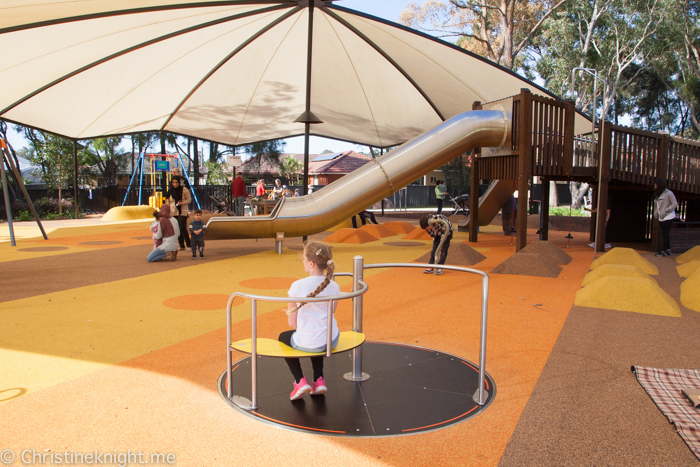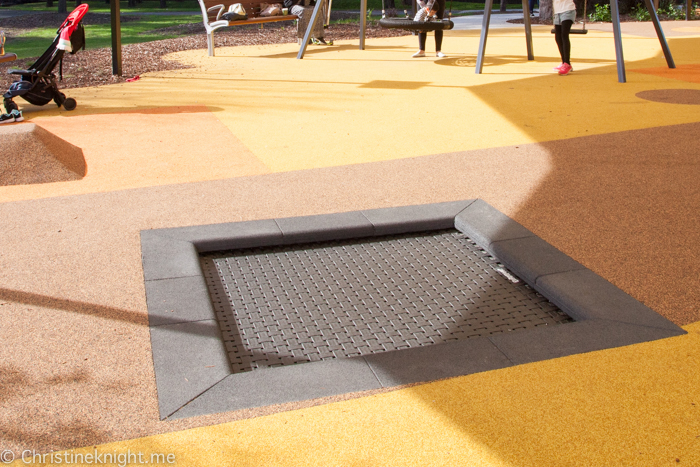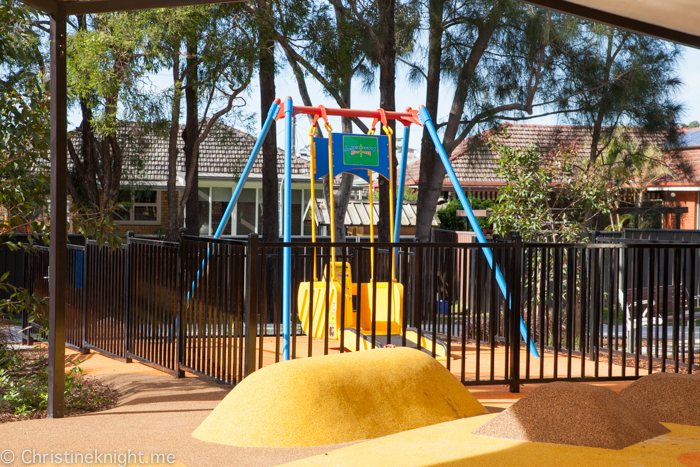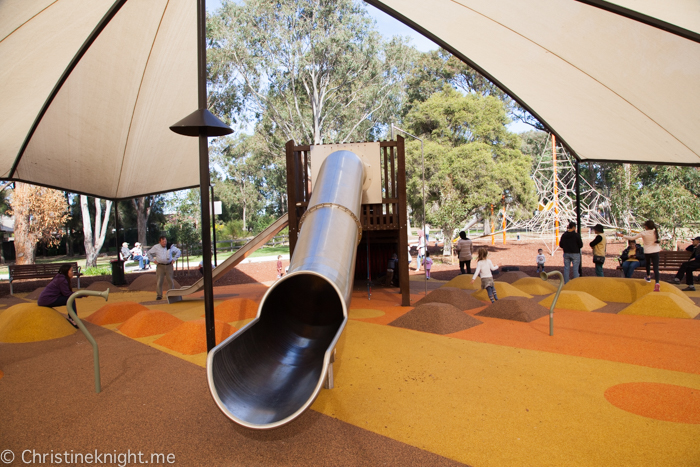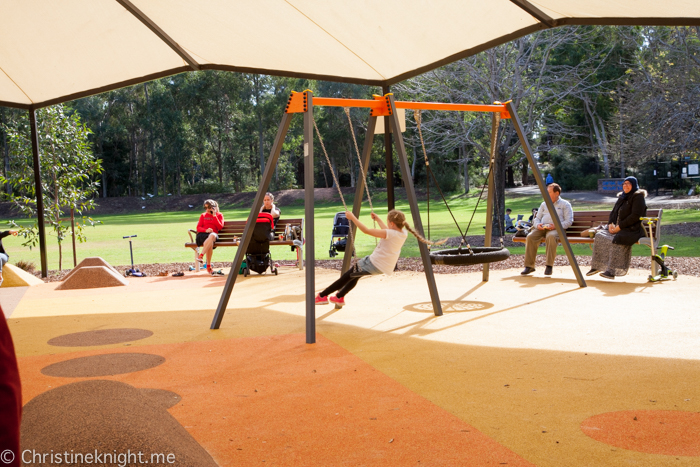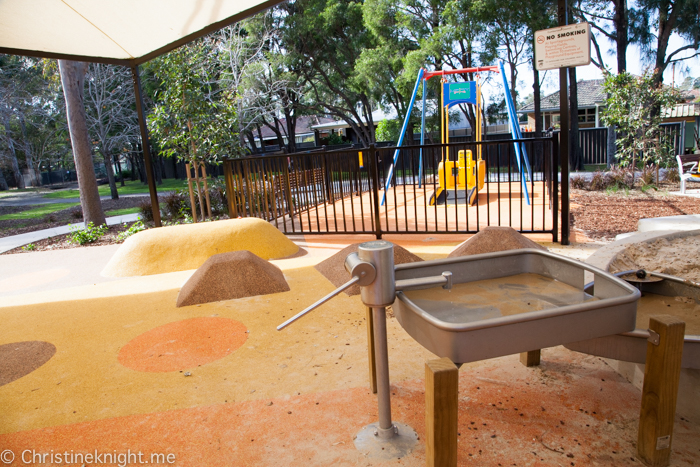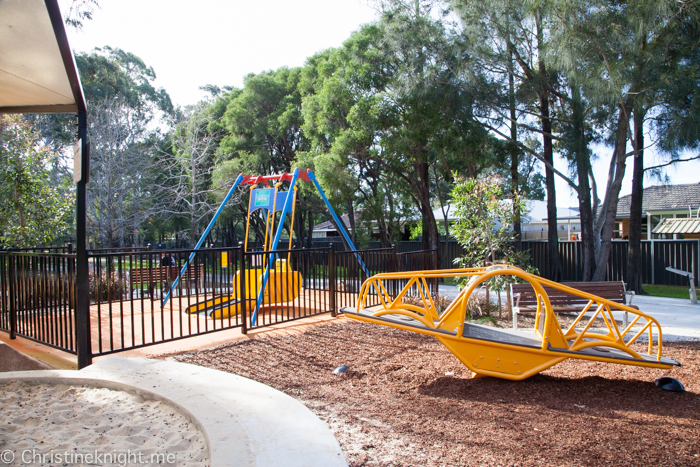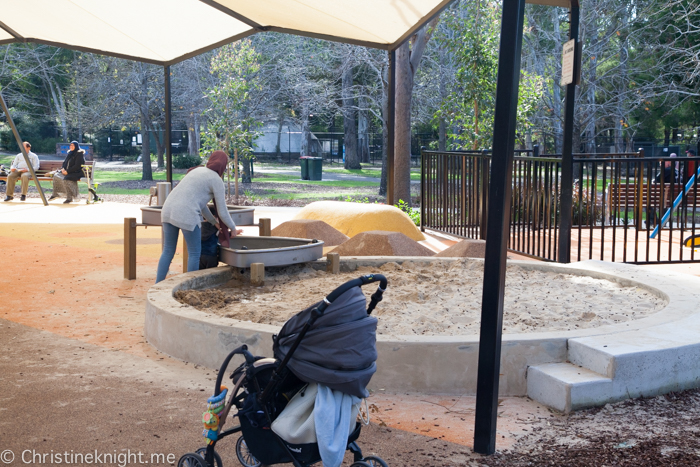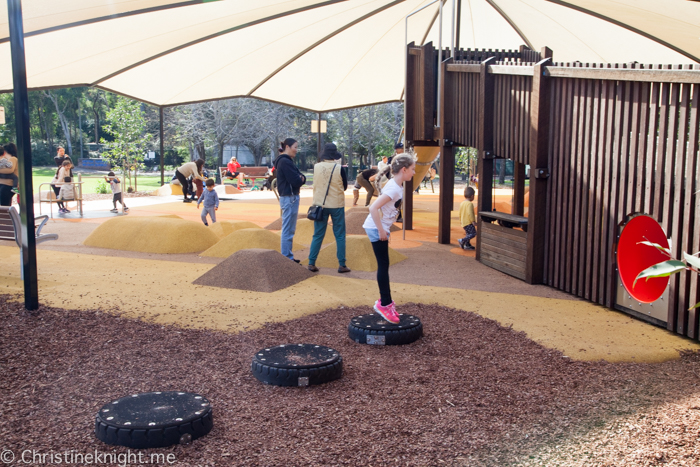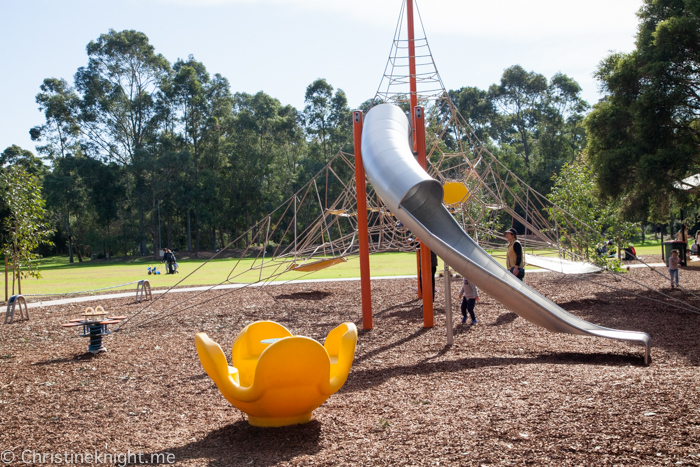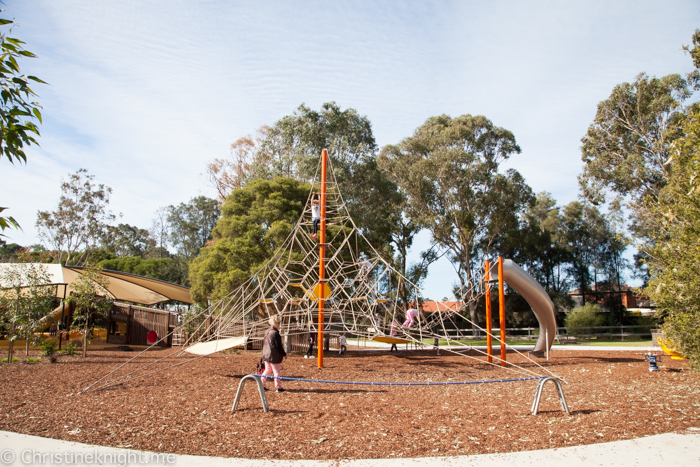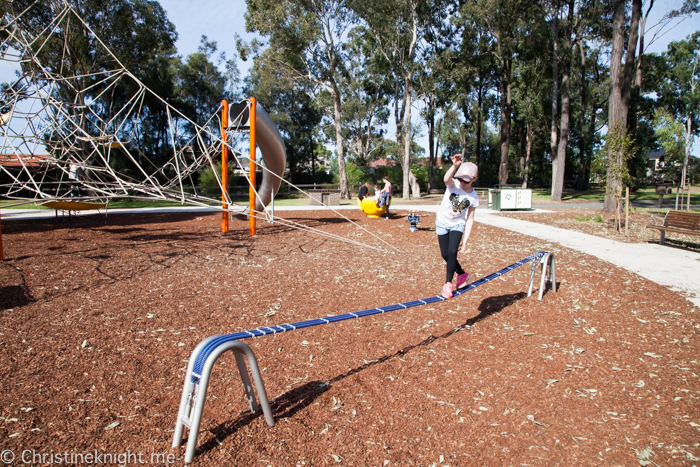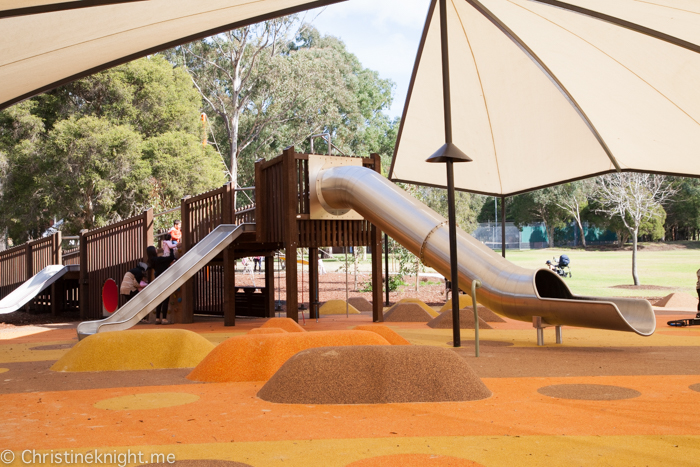 There is also a large rope climbing structure outside of the shade cloth area and a toddler play area.
The second playground is a much smaller one located near Merrylands Street car park. It is also all-abilities and has a liberty swing.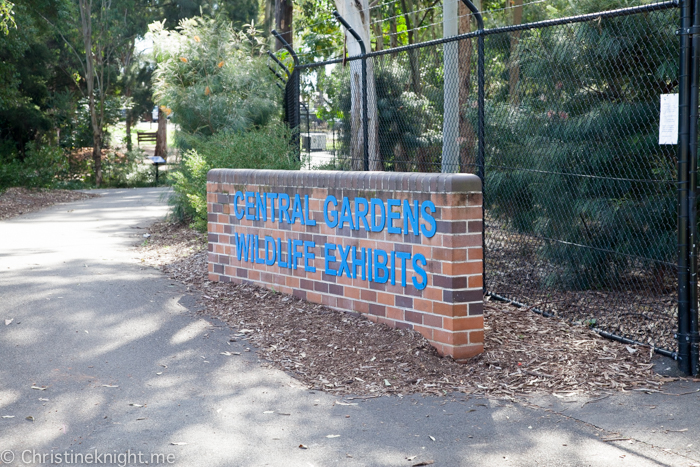 Behind the main playground you'll find the native animal exhibits. It's free to wander through them and see the very well cared for animals, including birds, particularly scary emus, wallabies with babies in their pouches, and kangaroos.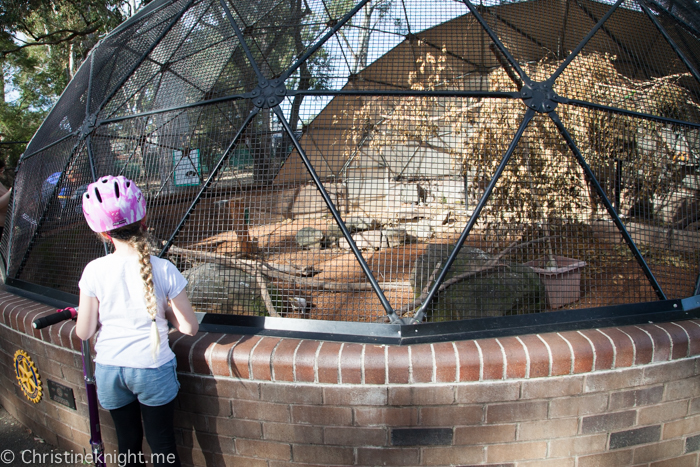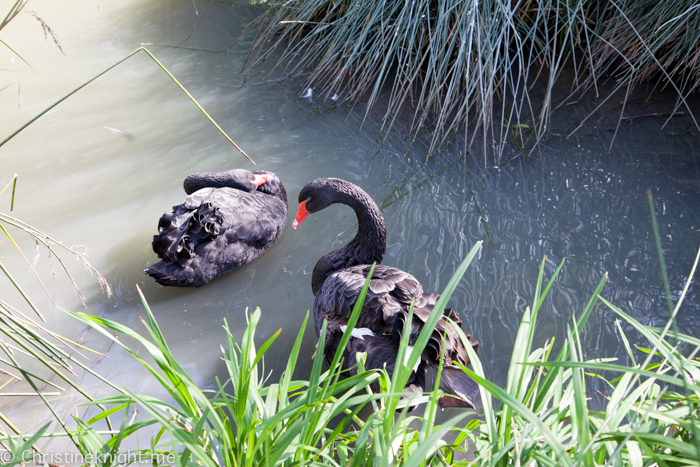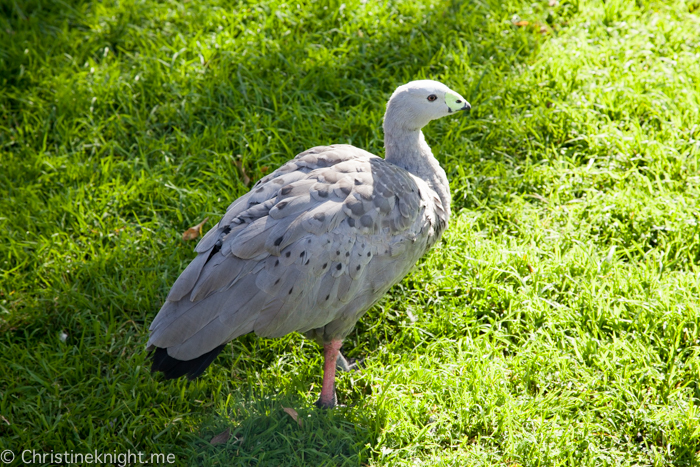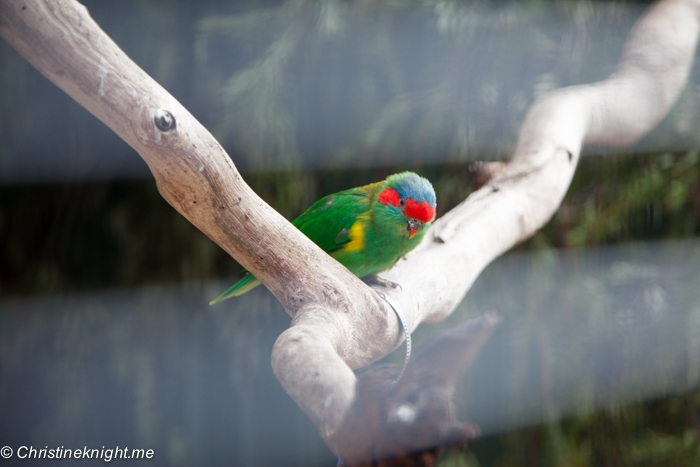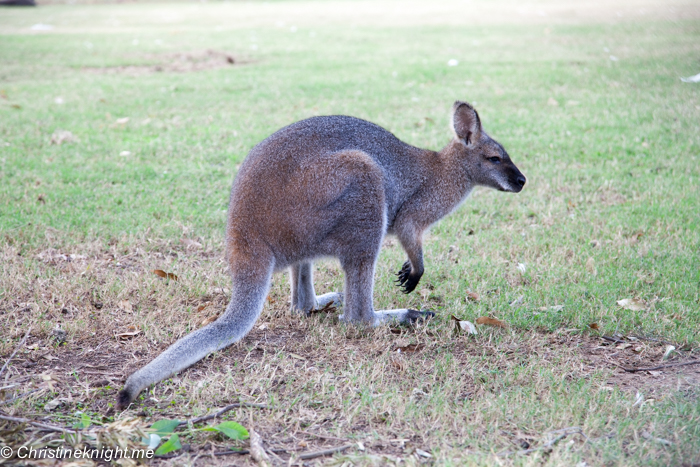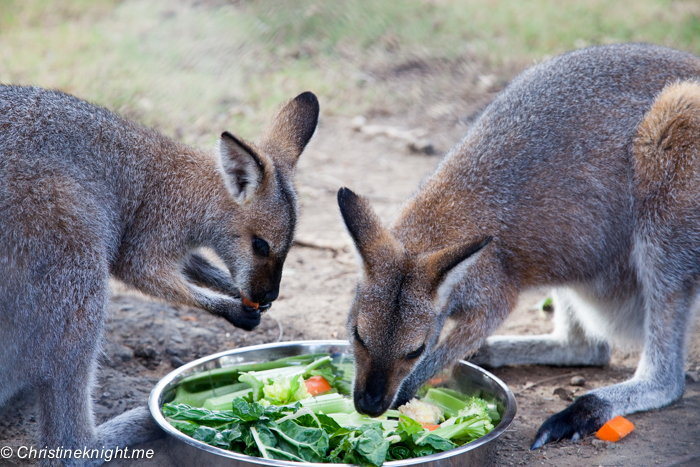 There is also a nocturnal house with possums and fruit bats.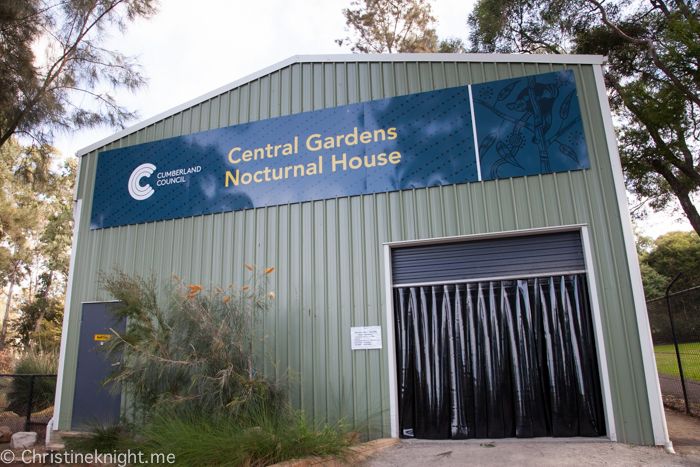 Central Gardens Merrylands also features a waterfall right in the middle of the park. It's a lovely spot to wander around, with water birds and cockatoos in abundance. Behind the waterfall is a koala sanctuary.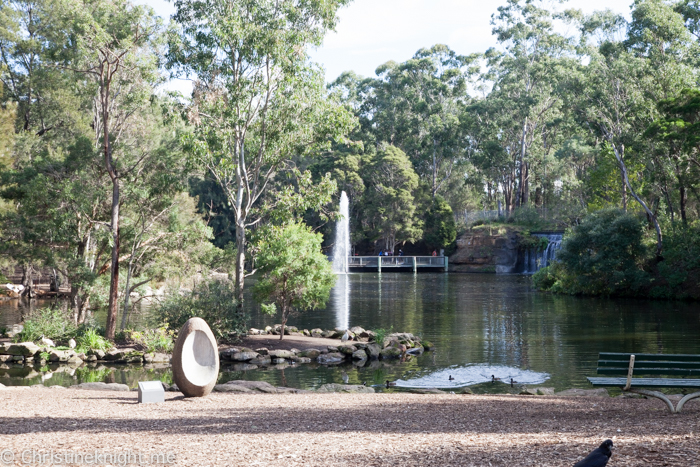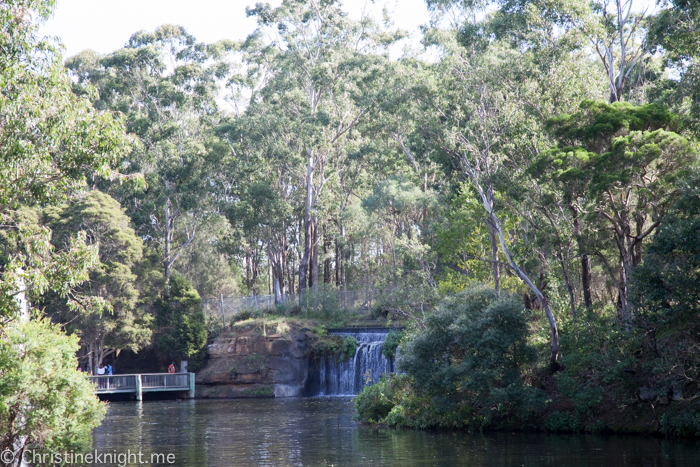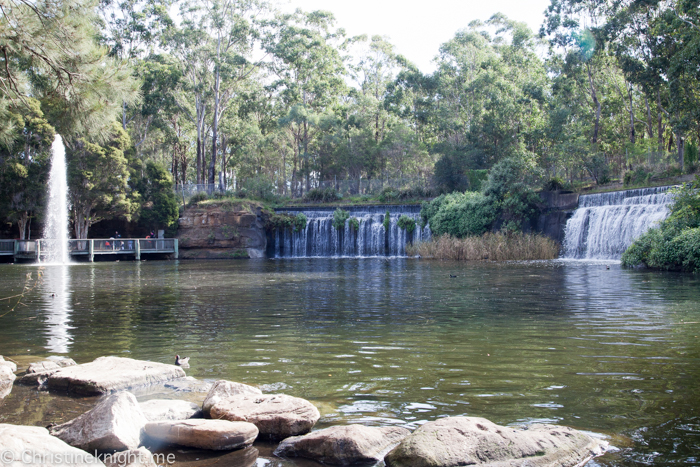 The park has plenty of wide open green space for kids to run around and picnics, plus free barbecues and picnic tables.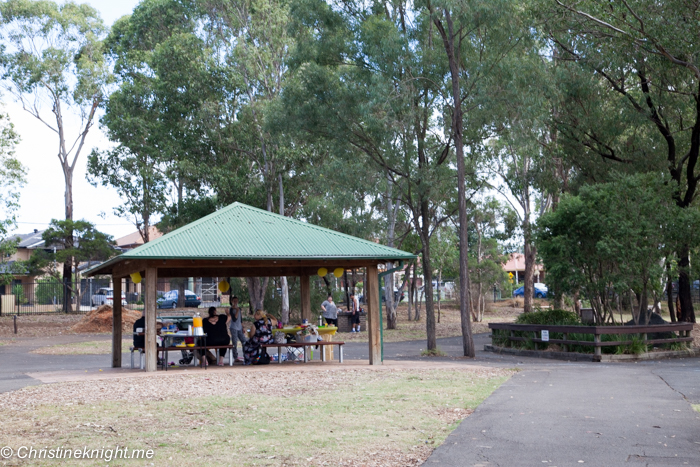 Near the main playground is a Bush School that meets monthly.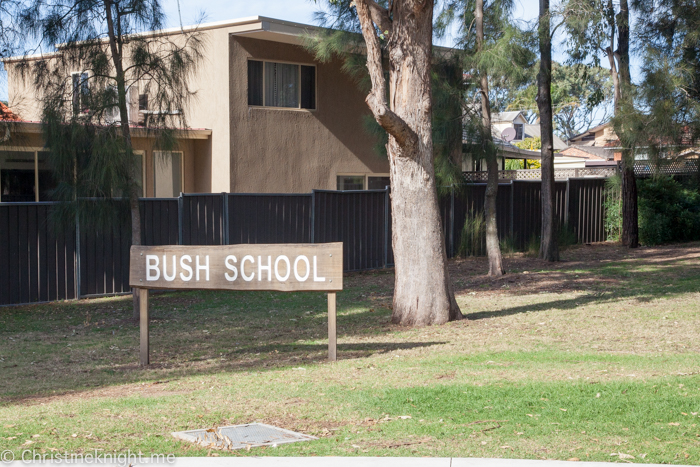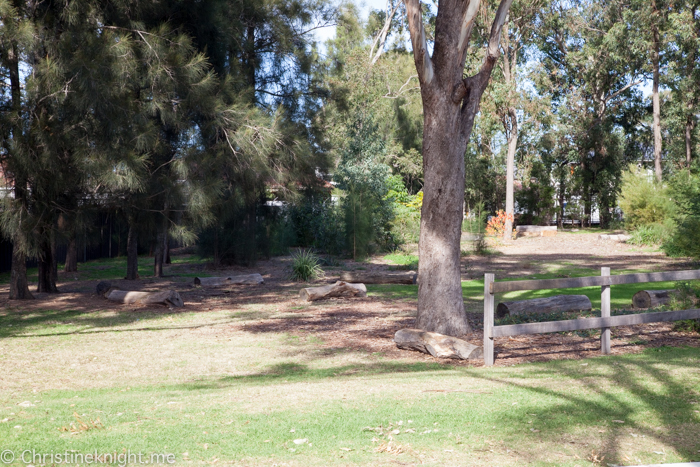 Central Gardens can be accessed from Merrylands Road or Paton Street, where there is a free car park. If you are going via public transport, take bus 806 (from Parramatta to Liverpool) or 818 (from Westmead to Merrylands).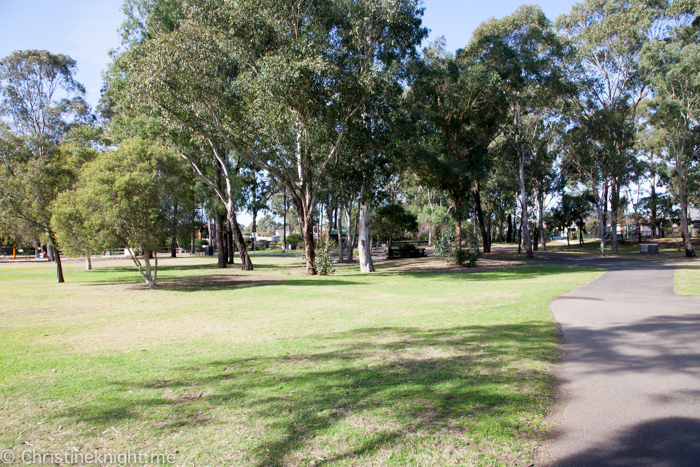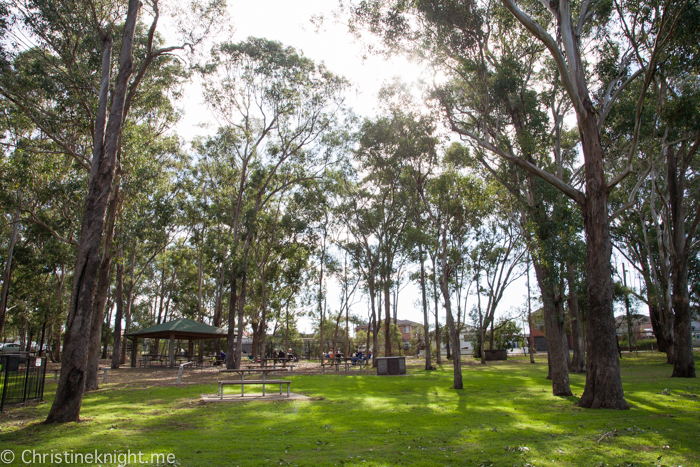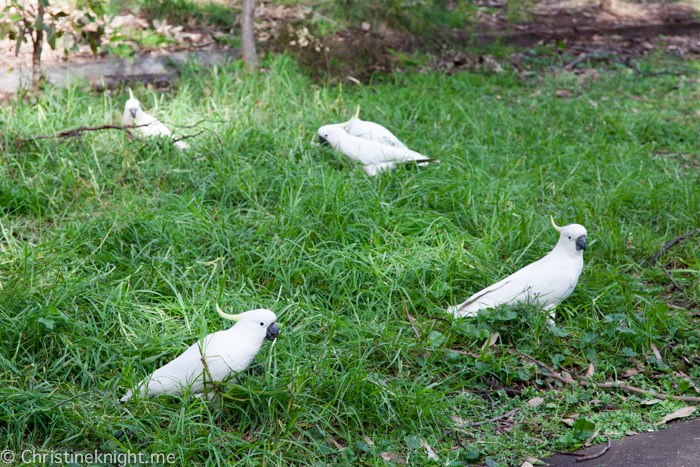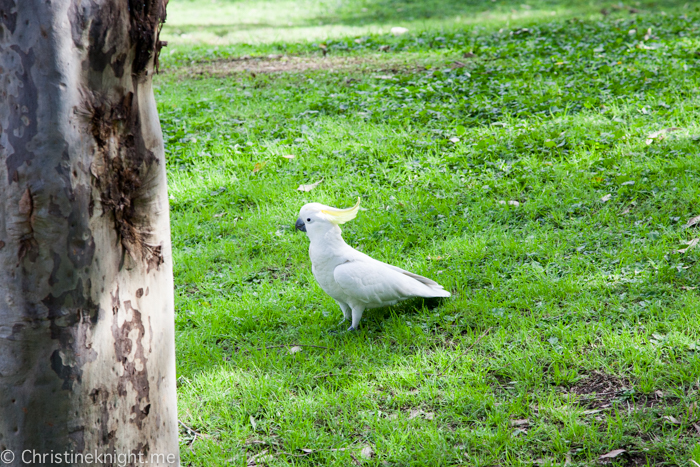 Central Gardens Nature Reserve
Cumberland Hwy & Merrylands Road, Merrylands West
https://www.cumberland.nsw.gov.au/central-gardens-nature-reserve
Get Directions
More things to do in Sydney
Find a list of the best things to do in Sydney with kids.
Find things to do in Sydney for free.
Get a list of the best kid-friendly beaches in Sydney.
Find the best animal experiences in Sydney.
Chase waterfalls in Sydney.
More things to do on the Central Coast.
Visit the best kid-friendly restaurants in Sydney.
Find the best high teas in Sydney.
Things to do in the Southern Highlands.
Head to one of the best museums in Sydney.
Check out things to do in Sydney on a rainy day.
Enjoy one of the best ocean pools in Sydney.
First time visiting Sydney? Get tips for first time visitors to Sydney.
Cool down at one of these free water parks in Sydney.
Find the best vegetarian and vegan restaurants in Sydney.
Get a list of the best playgrounds in Sydney.
Find the best ice cream and gelato in Sydney
Things to do in the Blue Mountains.
Plan amazing NSW road trips.
Pick your own fruit: fruit picking Sydney.
The best things to do in Western Sydney and Parramatta with kids.