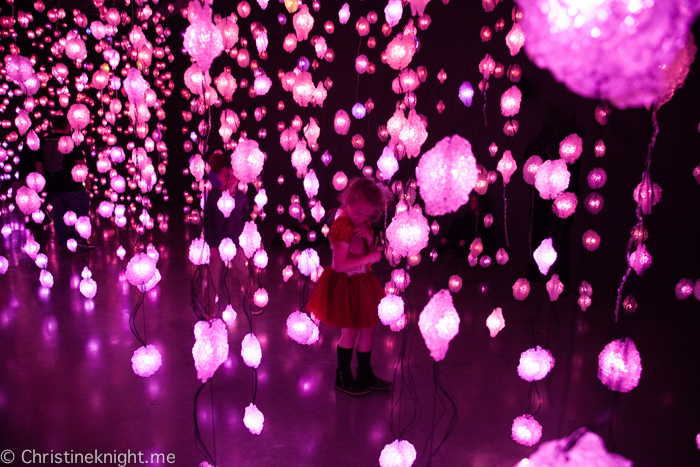 Sip my Ocean is a brand new exhibition by Swiss artist Pipilotti Rist, exclusively on display in Sydney. Pipilotti Rist is known for her experimental video art and multimedia installations where she uses video and sculpture to immerse viewers in colourful projections.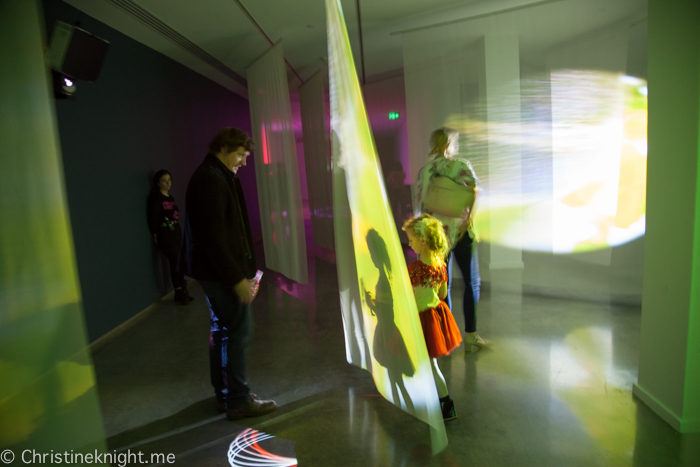 As viewers weave their way through the exhibition, they pass through a series of rooms, each set up to project light and video onto the walls, floor and objects. Pillows and beds on the floor invite the viewer to sit or lay down and watch the kaleidoscopic presentations.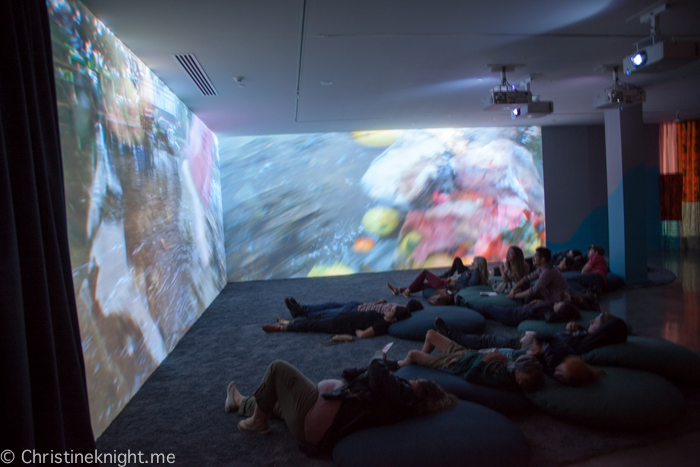 The exhibition is an excellent choice to introduce children to contemporary art. They can sit, watch and engage with the exhibition and take from it their own interpretation, be it a symphony of light and colour, or a delightful array of images, many of them from nature.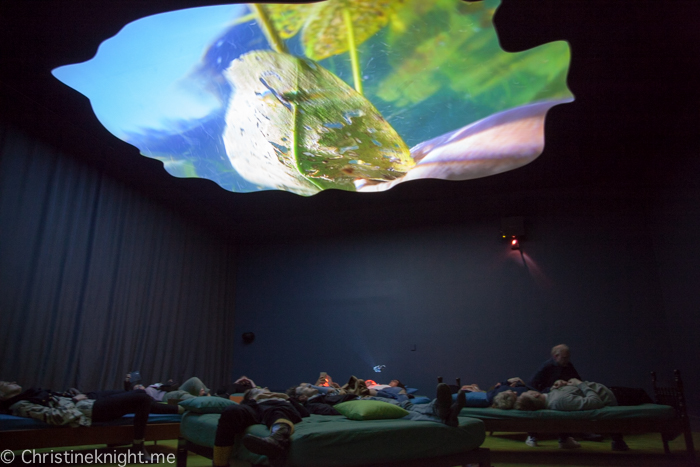 In one room, the work called 4th Floor to Mildness invites viewers to lie down on one of 18 beds and look up at two large panels on the roof where underwater images of plants, limbs and sea glass are projected. It's an experience that feels very much like being underwater.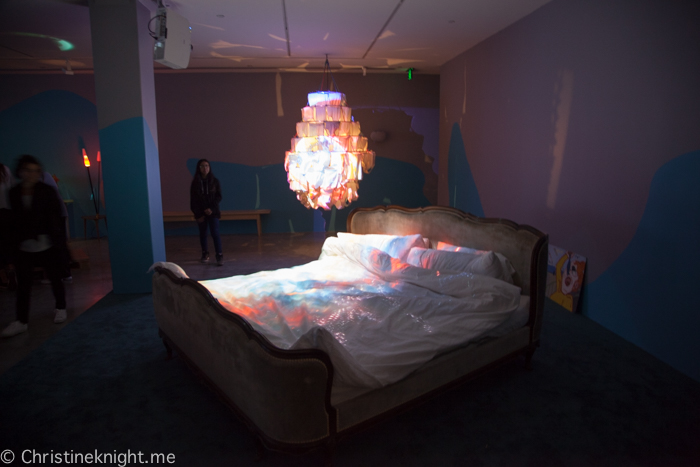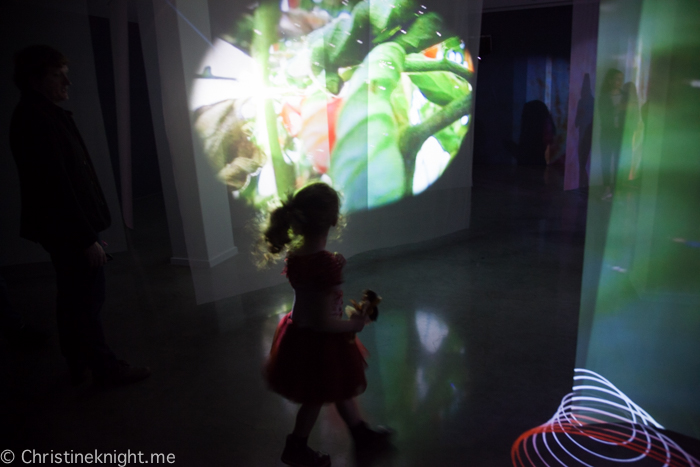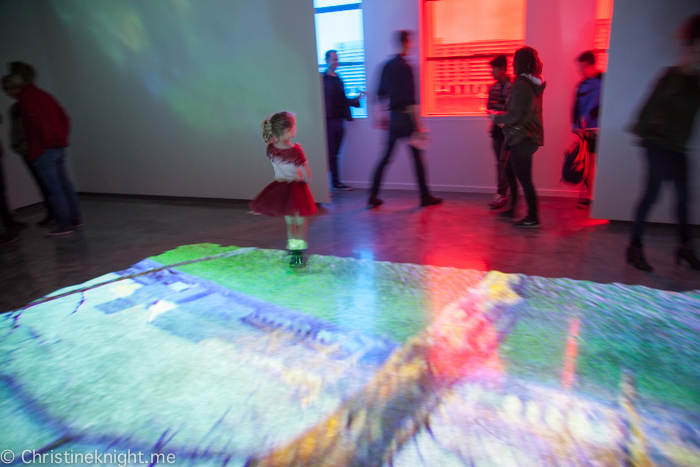 The highlight for us was the piece of light art called Pixelwald (Pixel Forest), which imagines a TV screen exploding in a room. The pixels are represented by lights hanging from the ceiling that twinkle and surge in response to music.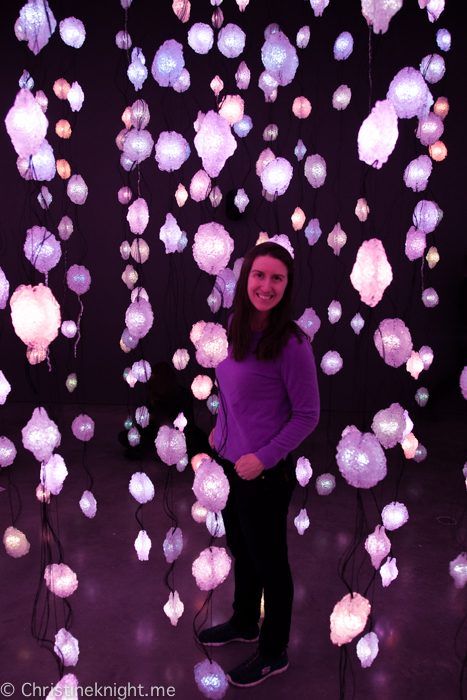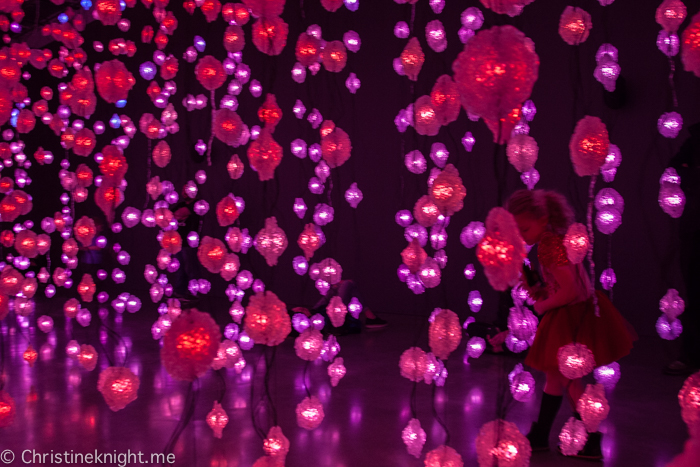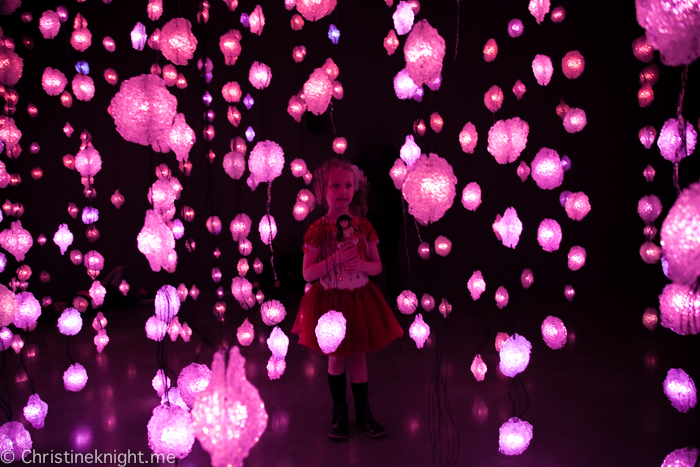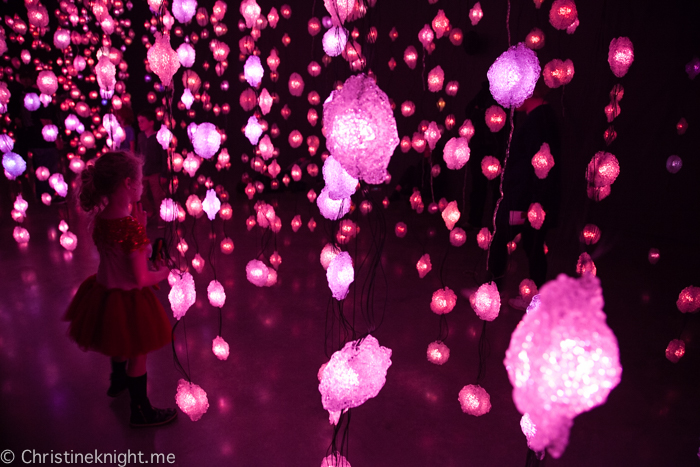 In the adjacent National Centre for Creative Learning, kids can experiment with mirrored light and projections in the free drop-in art space "Sundays with Pipilotti". Note: You do not need a ticket to the exhibition to visit the drop-in space.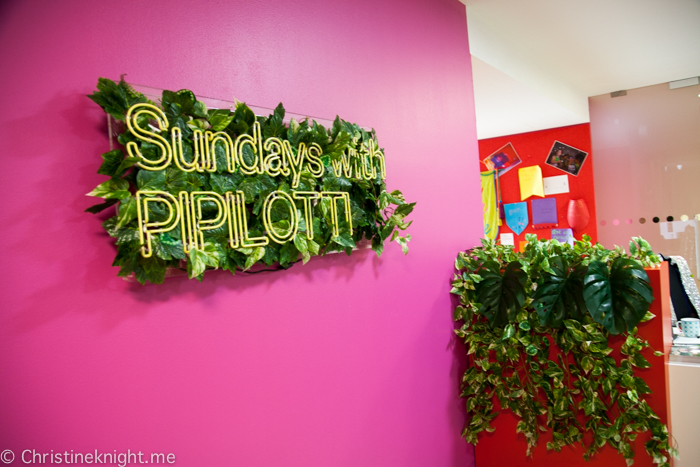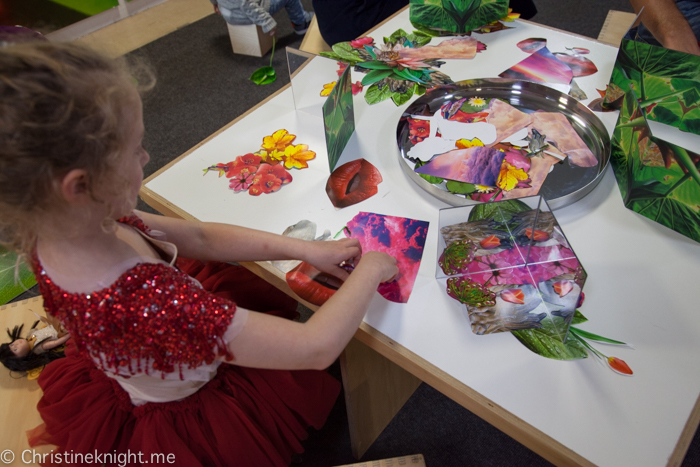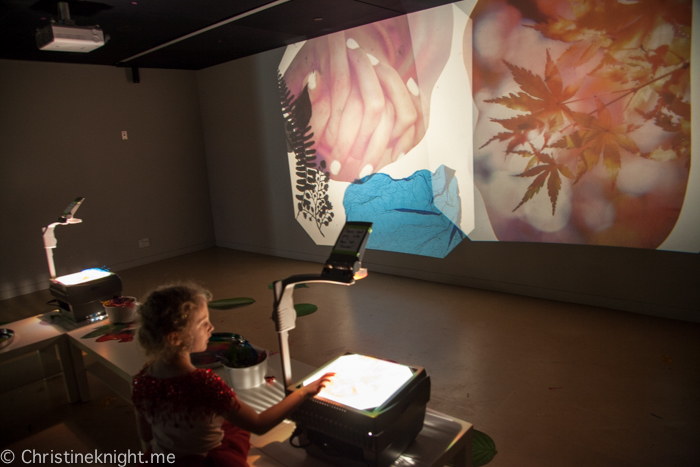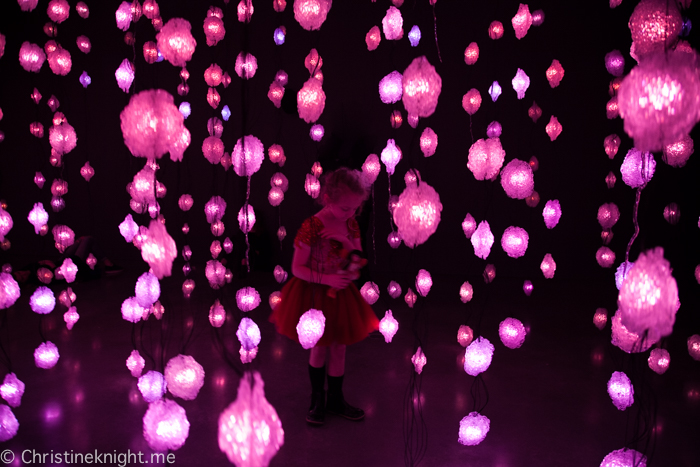 Pipilotti Rist: Sip my Ocean at the MCA Sydney
5 November 2017 – 18 February 2018
Adults: $22
Concession: $17
Youth: $12 (Children and young people aged between 12 and 18 years)
Family: $56 (Valid for 2 adults and up to 3 children. This ticket is for families with children ages 12–18)
Children 12 and under are FREE.
Buy tickets here
Sundays with Pipilotti
Free entry
Open every Sunday during the exhibition*, 10.30am – 4pm
Location: National Centre for Creative Learning, Level 3
*Exceptionally on 10 December the space will close at midday
Hungry? Check out the MCA Rooftop Cafe and Sculpture Terrace.