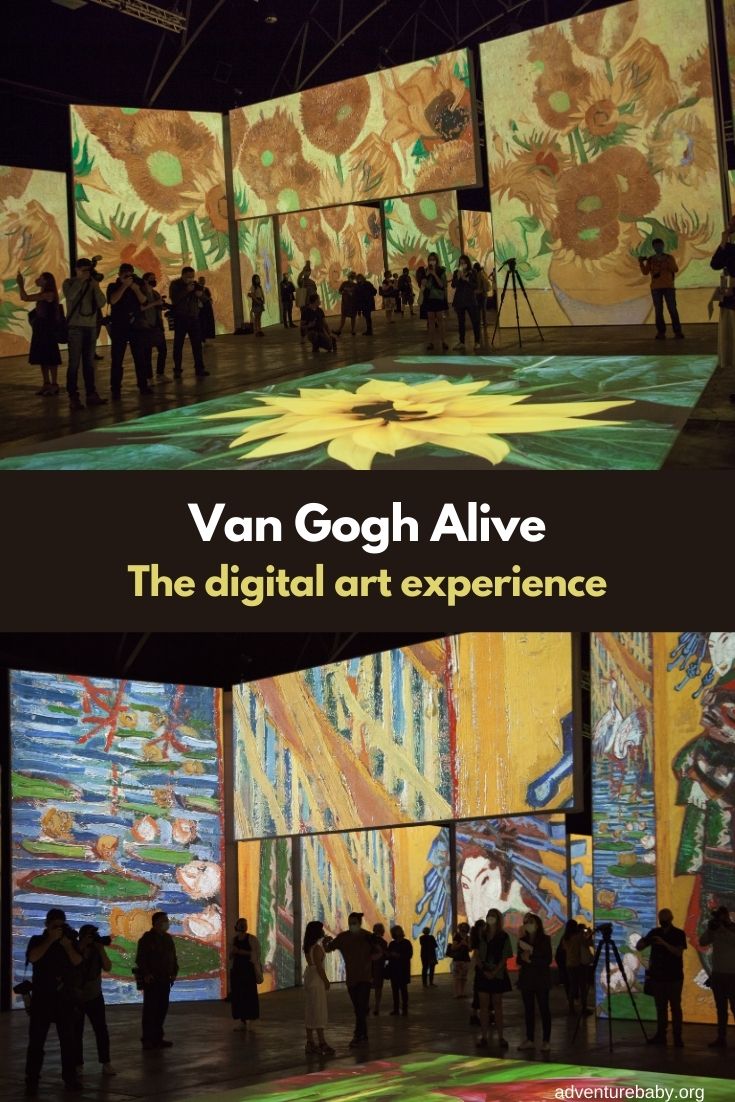 Van Gogh Alive: The Digital Art Experience
Immerse yourself in Van Gogh's paintings at Van Gogh Alive, a multimedia art experience with digital surround sound in Sydney's The Royal Hall of Industries.
Van Gogh Alive is a multi-sensory art exhibition celebrating the life of Vincent Van Gogh. Over 3,000 images, including Van Gogh's works, imagery and animations are projected by forty high-definition projectors onto large screens, accompanied by digital surround, to create a completely multi-sensory experience unlike any other.
The exhibition is housed inside the historic Hall of Industries at Moore Park, in a custom-built facility that is visually spectacular as well as Covid-safe. While Van Gogh Alive has been experienced in 50 cities across the world, including Roe, Berlin, Milan, Shanghai and Moscow, the Sydney exhibition is the largest yet.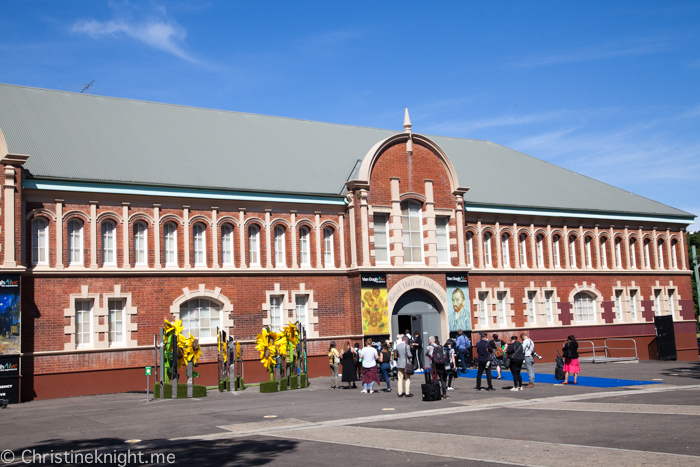 Van Gogh Alive is the brainchild of Bruce Peterson, the owner/director of Melbourne based company Melbourne-based Grande Exhibitions. The company has developed SENSORY4TM™ system, using the the state-of-the-art technology to bring Van Gogh's most famous works to life. SENSORY4™ is a unique technological system that combines multi-channel motion graphics, cinema quality surround sound and up to forty high-definition projectors to create an exciting multi-screen environments.
The exhibition is a wonderful way for art-lovers to experience beloved works in a new, immersive way, or for those who aren't a fan of quiet galleries to enjoy art in a more interactive fashion. It's also a great way for kids to enjoy art as an entertaining and enchanting experience that gives the sensation of walking straight into a painting rather than looking at a flat object hanging on a white wall.
Inside the venue, the experience begins with a simple gallery with examples of Van Gogh's paintings and informative signs on his works and life.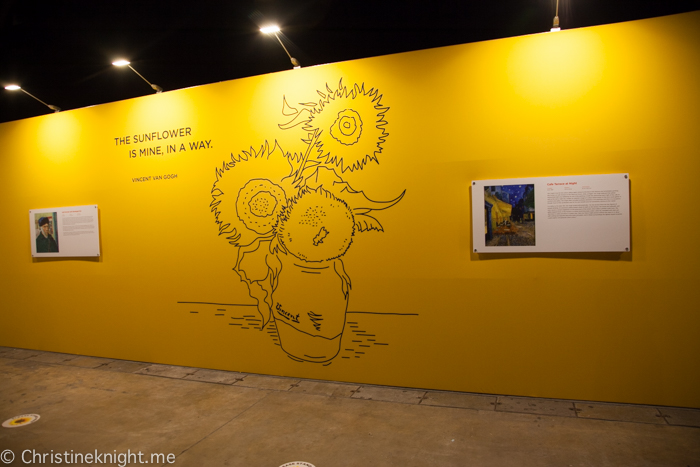 There is a charming set up that brings his famous painting of his own bedroom to life in a life-size model. Visitors are free to roam this section prior to the start of the main exhibition.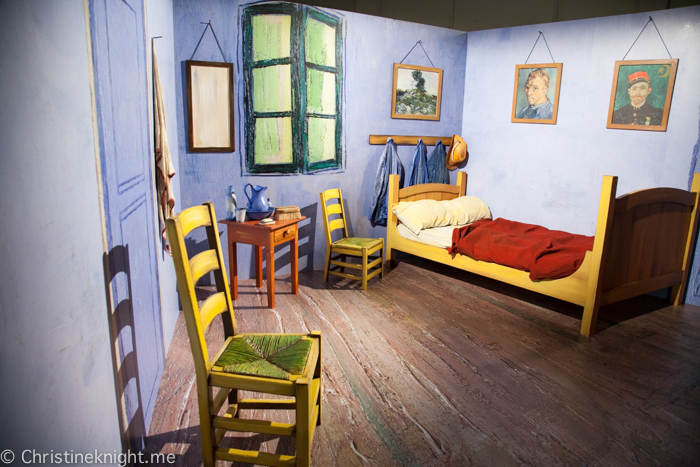 Through another door way lies the full multi-sensory experience, where guests are welcomed at the designated time, and encouraged to fill out the entire space. The exhibition is a 45 minute show that stops for 10 minutes then resets for each session.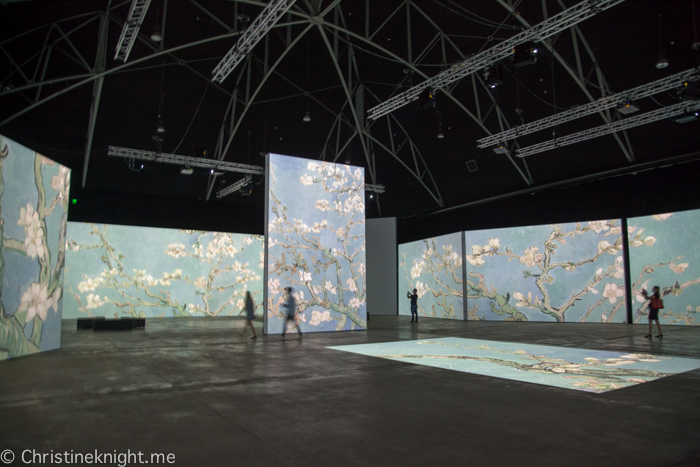 The show is projected onto large screens throughout the room. Visitors can experience it from the one spot or roam around while it is in process.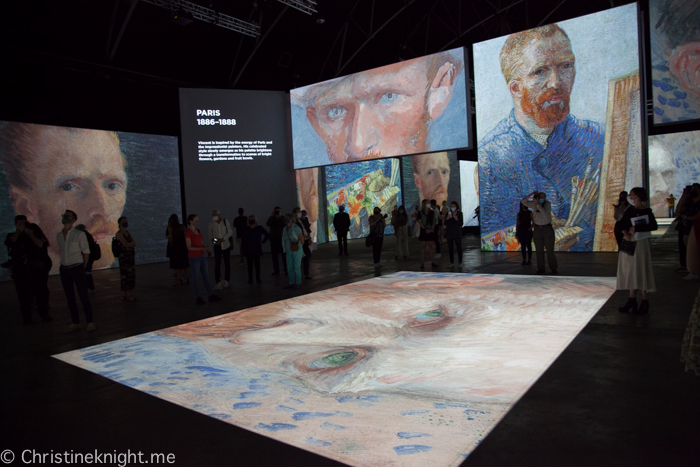 Van Gogh's masterpieces come to life in a symphony of colour, light and sound. They are displayed in the timeline of Van Gogh's life, broken into sections that represent the different stages of his art-making. The art works are animated, paired with photographs, video and music, and give a whole new perspective to the life of one of the world's most revered artists.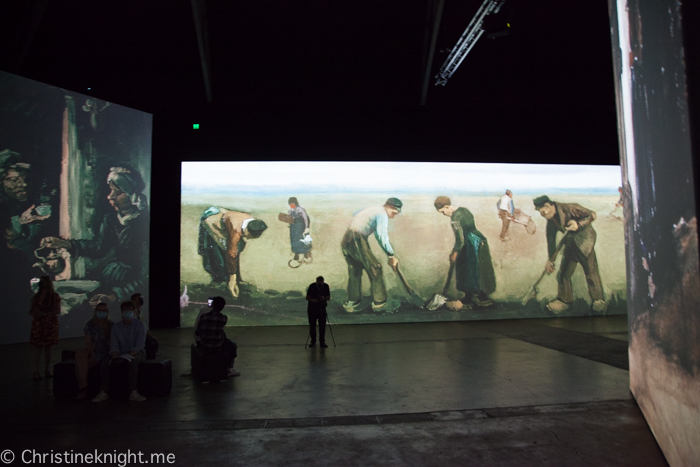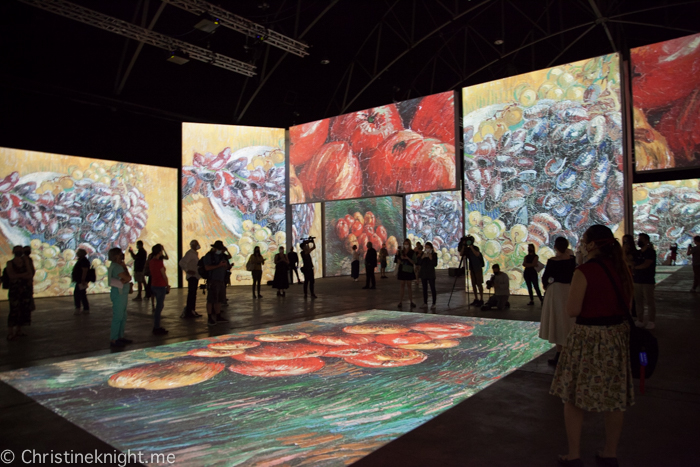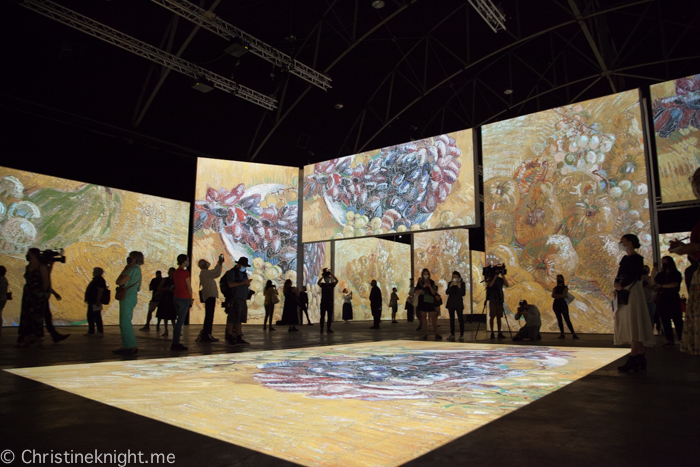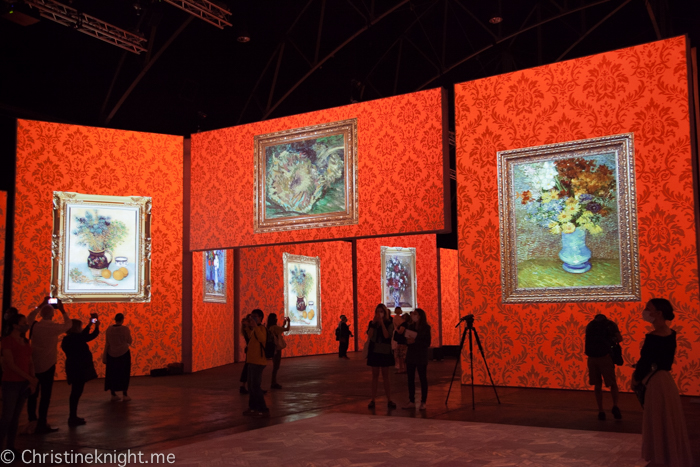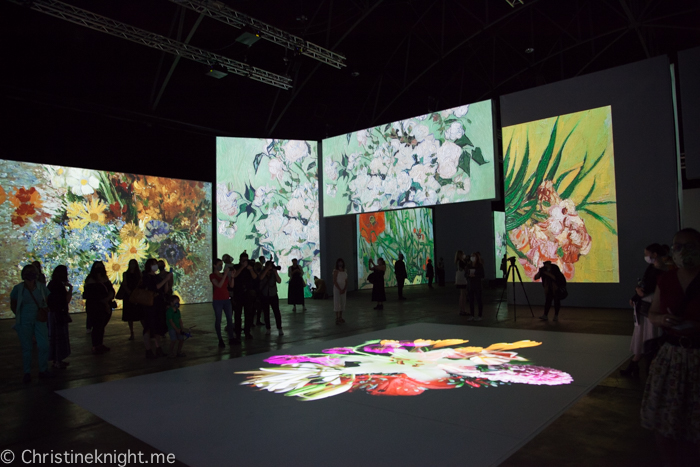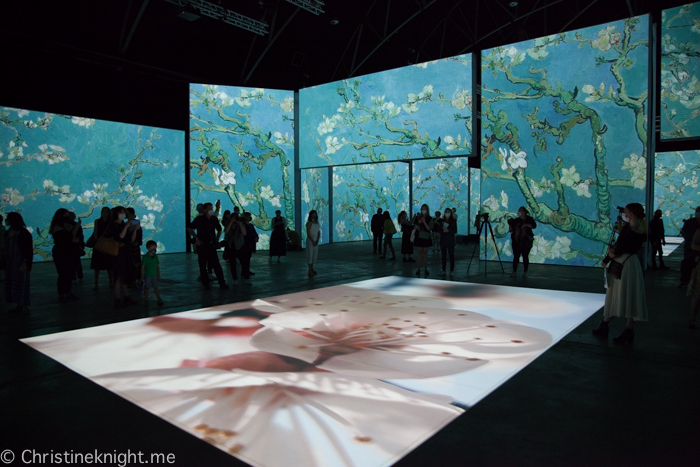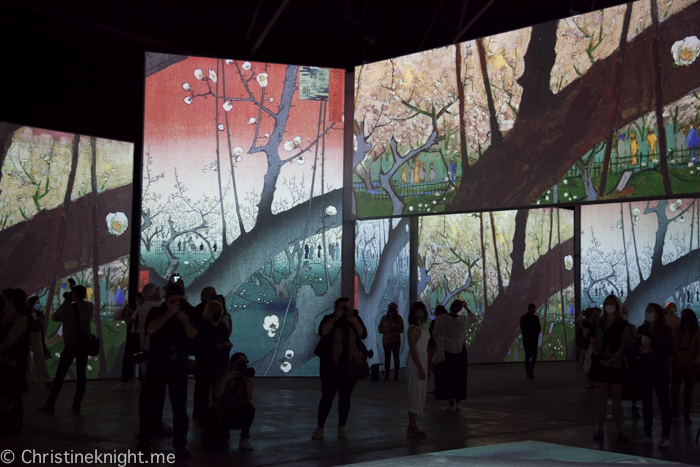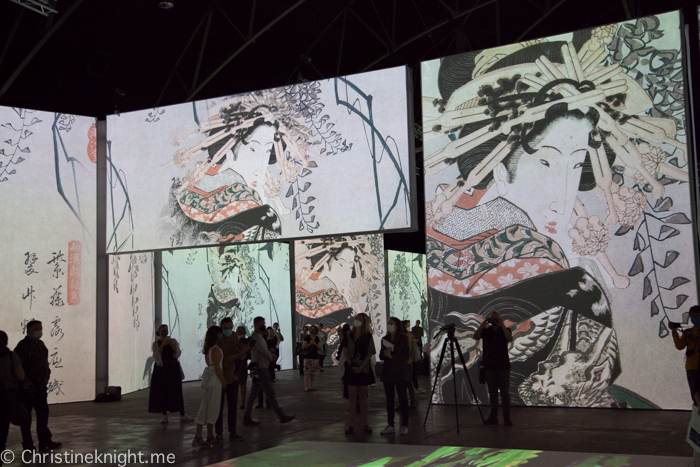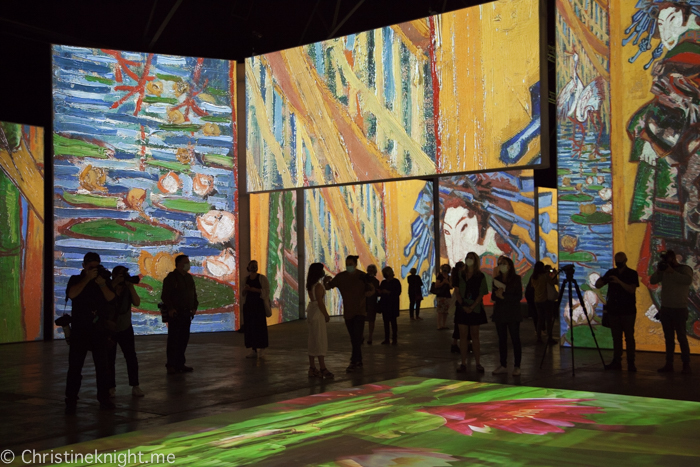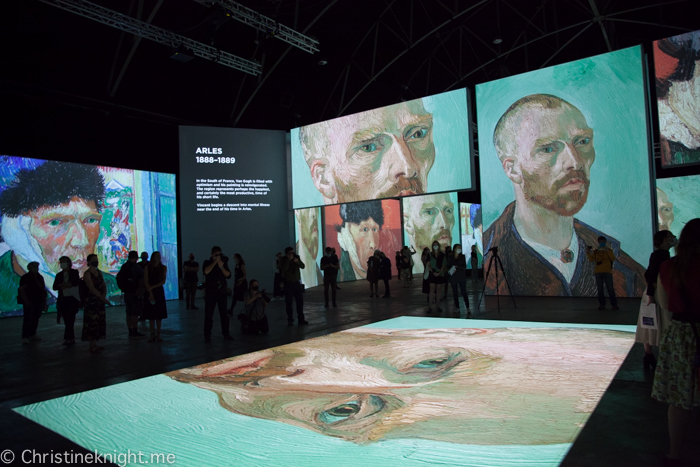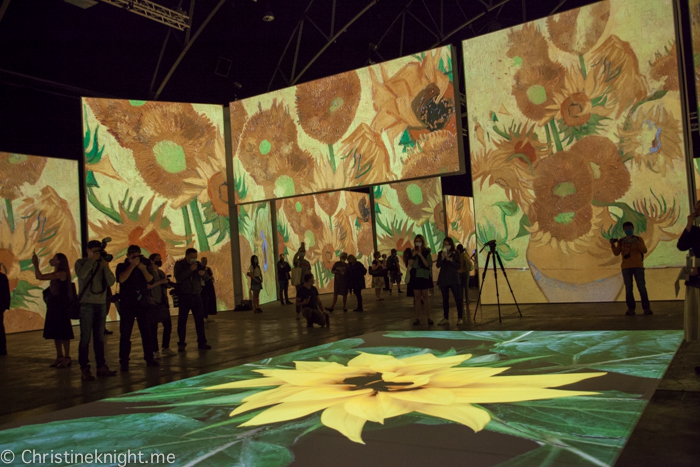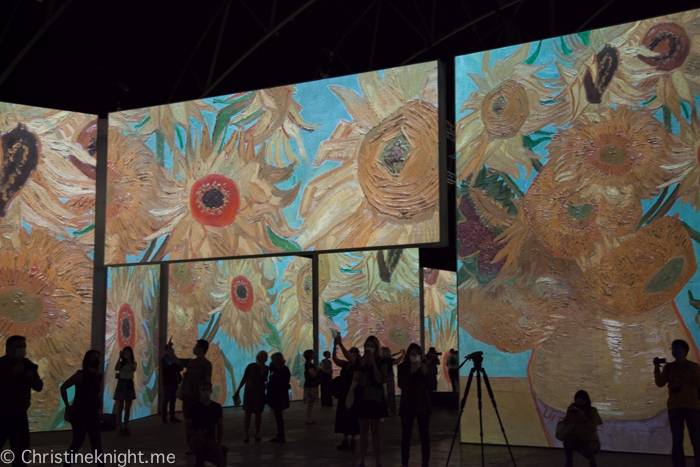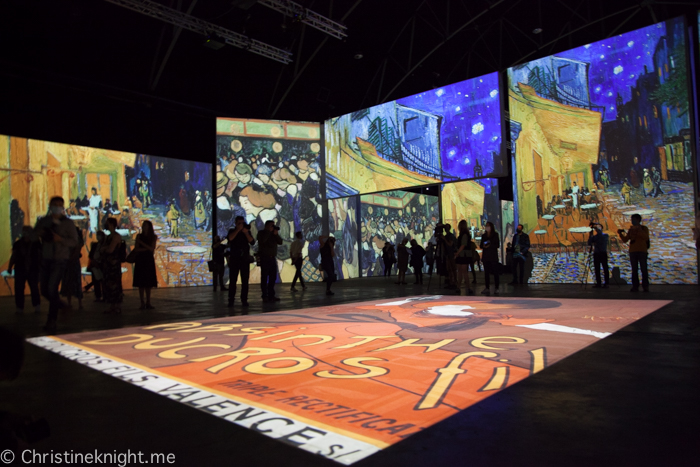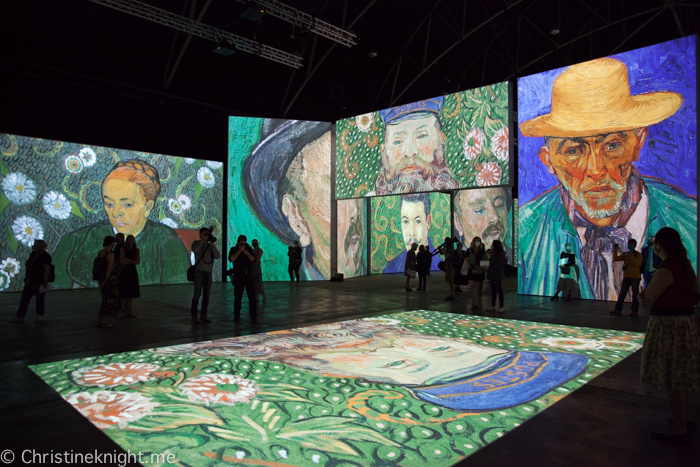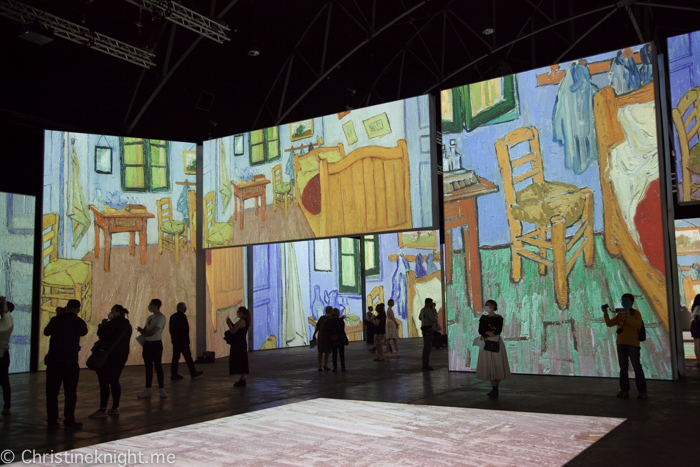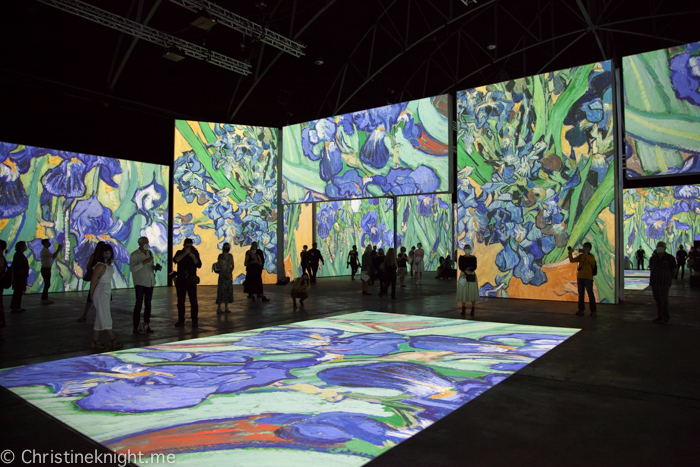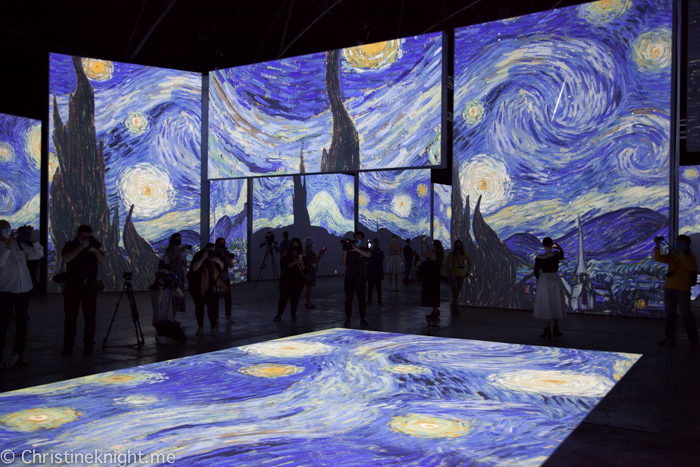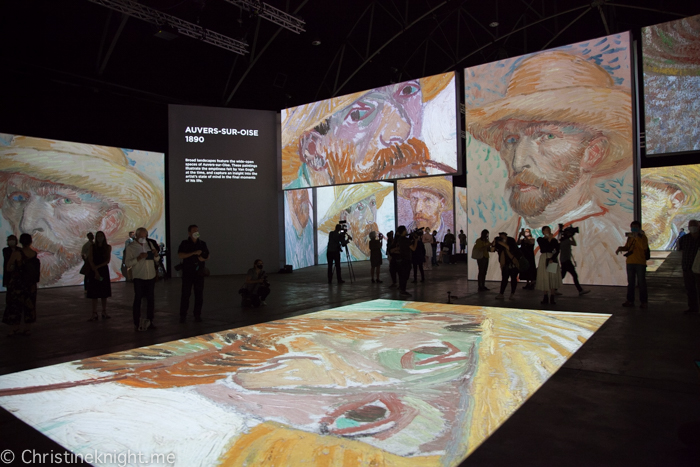 Important information for experiencing Van Gogh Alive
Entrance to the exhibition is by ticketed, timed entry.
Please arrive about 15 minutes prior to the time printed on your ticket for access control and health and security checks.
Masks will be required by all guests aged 12+ prior to entry and throughout the experience. If you have forgotten your mask, a disposable mask will be available for purchase.
Visitors will have their temperatures checked on arrival. Guests with a temperature reading of 37.5 degrees celsius or above will be asked to wait for 10 minutes and rechecked. Should their temperature read above 37.5 on the second check, they will not be permitted entry.
The exhibition is suitable for children of all ages. Children under the age of four are free.
The venue is wheelchair and stroller accessible.
Photos and video are allowed, however please don't use a flash.
Get more information on what the venue is doing to ensure Van Gogh Alive is a Covid-safe experience here.
There is a cafe and gift shop at the exit. Please bring cards not cash.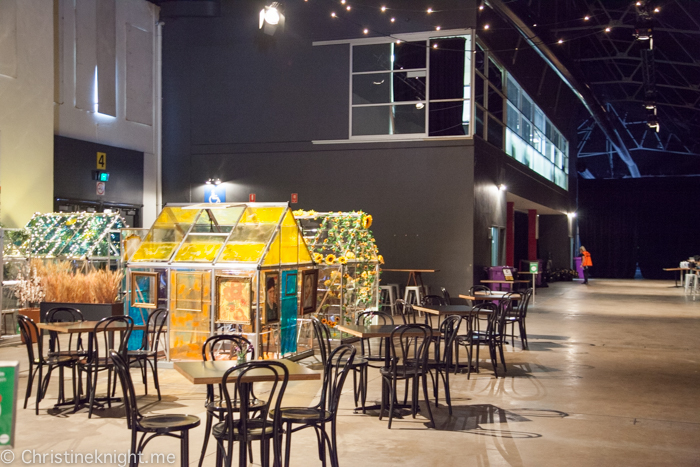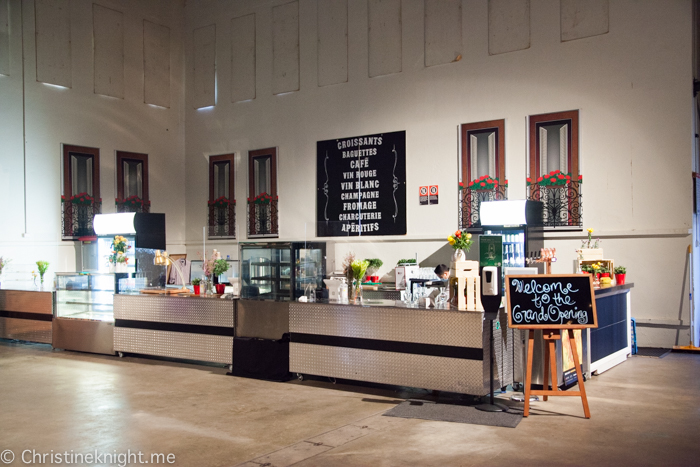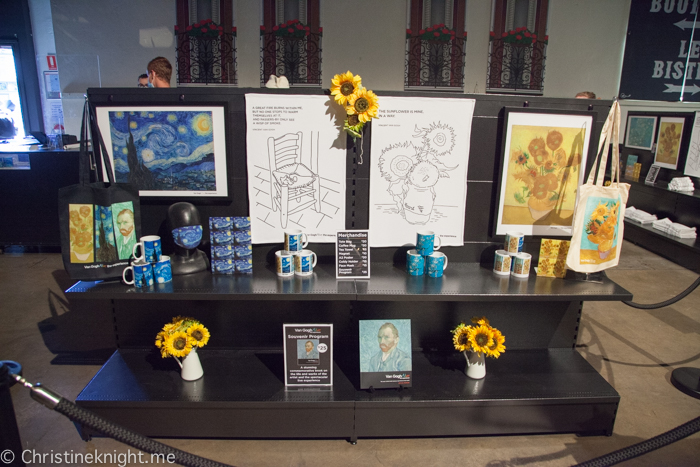 Two hour free parking is available in the Wilson 'EQ Carpark'.
If taking public transport, get information here.
The Royal Hall of Industries, Entertainment Quarter, 1 Driver
Avenue, Moore Park.
Dates: Van Gogh Alive is on display for a limited season, starting September 18, 2020.
Prices: Tickets start at: $30 for Adults. $85 Family Four pack, $22 for youth ages 13-17, $15 for children ages 5-12. Free for children under 4 years old when accompanied by an adult. Special pricing is available for seniors, students and groups of 8+.
Buy tickets here.
vangoghalive.com.au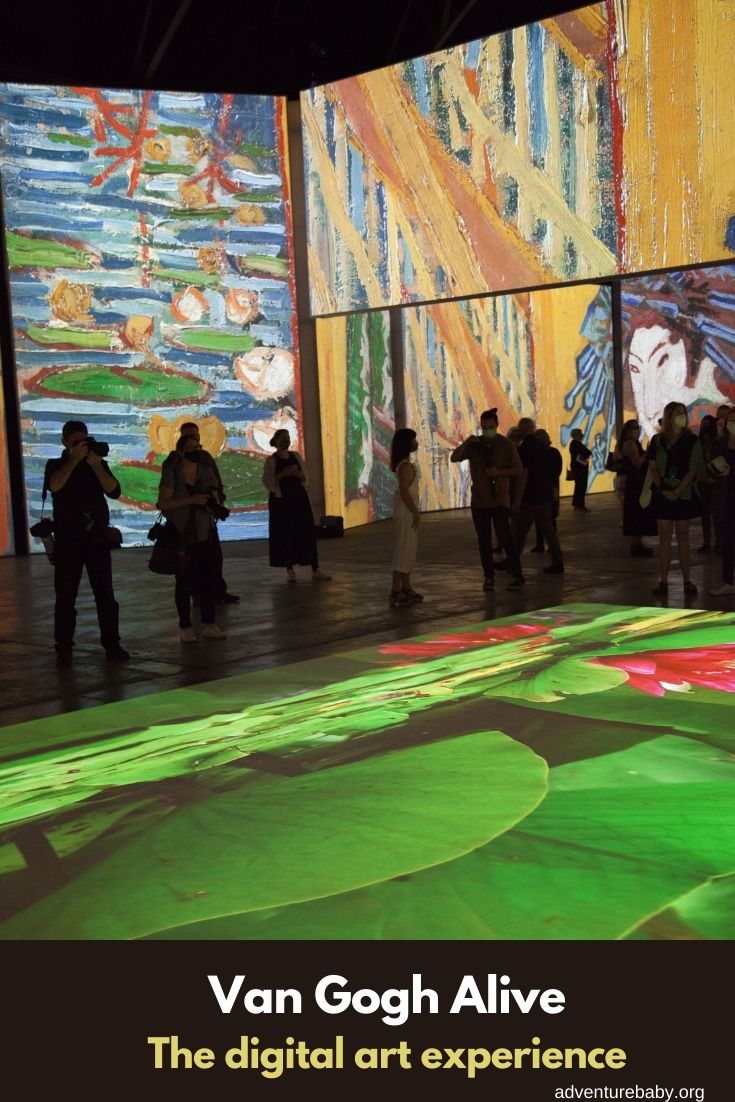 More things to do in Sydney
Find a list of the best things to do in Sydney with kids.
Find things to do in Sydney for free.
Get a list of the best kid-friendly beaches in Sydney.
Find the best animal experiences in Sydney.
Chase waterfalls in Sydney.
More things to do on the Central Coast.
Visit the best kid-friendly restaurants in Sydney.
Find the best high teas in Sydney.
Things to do in the Southern Highlands.
Head to one of the best museums in Sydney.
Check out things to do in Sydney on a rainy day.
Enjoy one of the best ocean pools in Sydney.
First time visiting Sydney? Get tips for first time visitors to Sydney.
Cool down at one of these free water parks in Sydney.
Find the best vegetarian and vegan restaurants in Sydney.
Get a list of the best playgrounds in Sydney.
Find the best ice cream and gelato in Sydney
Things to do in the Blue Mountains.
Plan amazing NSW road trips.
Pick your own fruit: fruit picking Sydney.
The best things to do in Western Sydney and Parramatta with kids.