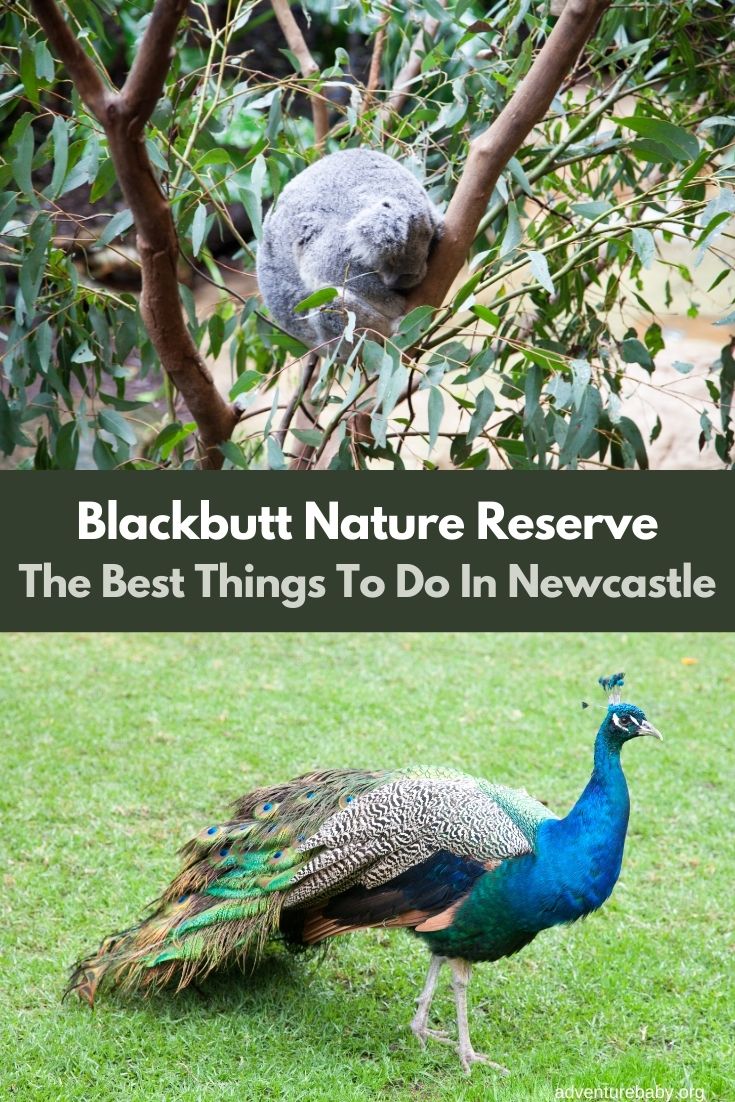 Blackbutt Reserve
Blackbutt Reserve is a 182-hectare bushland oasis in Newcastle featuring nature trails, wildlife exhibits, children's playgrounds and picnic facilities.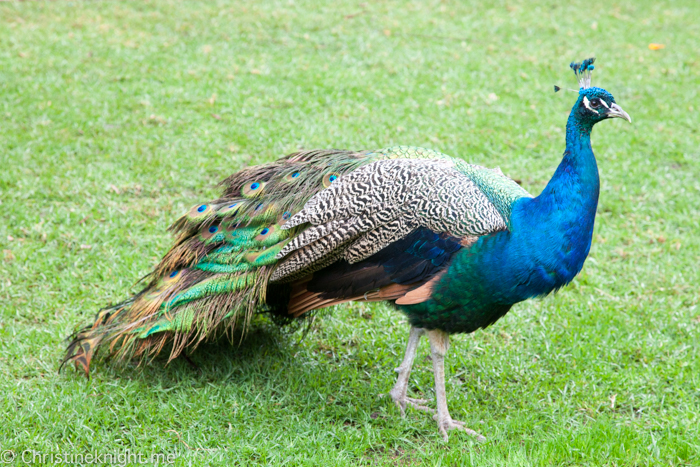 Nestled in the suburb of Kotara, Blackbutt Nature Reserve is the perfect place to stop on a road trip or make a day trip out of.
Things to do at Blackbutt Reserve
Visit the Wildlife Exhibits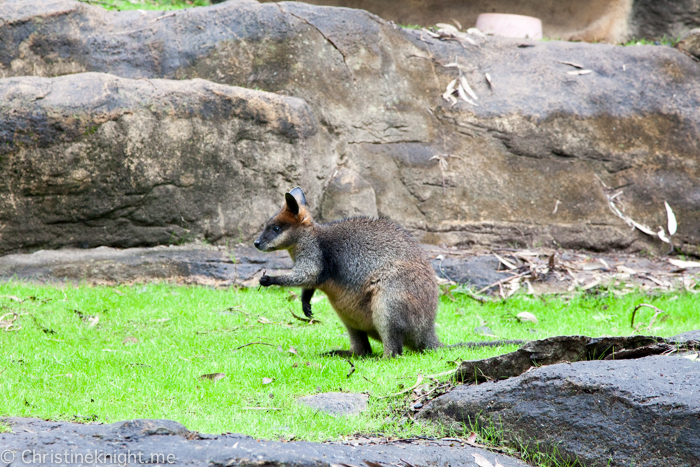 Get up close to iconic Australian wildlife in modern and spacious habitats. The habitats are located in the Carnley Reserve section of Blackbutt Reserve, and can be accessed by a boardwalk that starts at ground level and then is elevated, providing a birds-eye view of the animals in ground-level exhibits and of birds as they fly around their enclosures.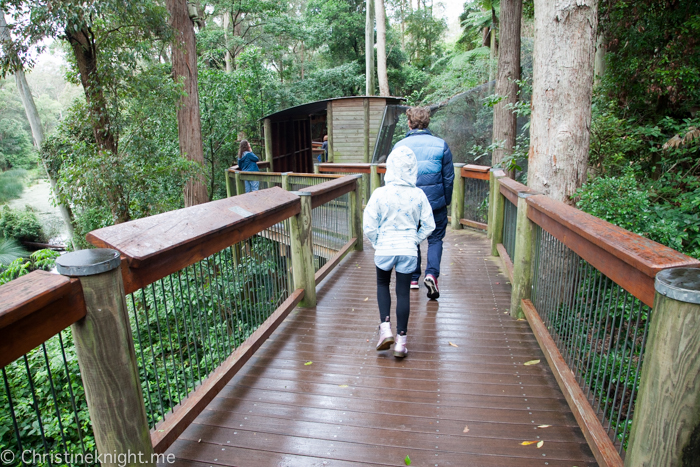 The boardwalk is wheelchair/stroller-friendly and includes interpretive signage along the way to help educate the public on the animals on display.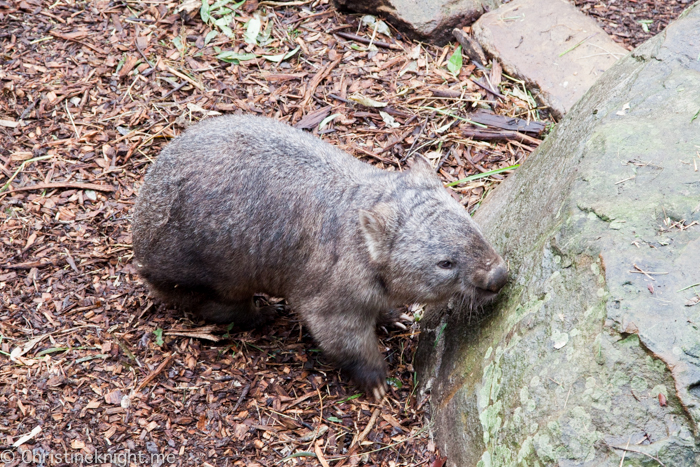 Animals currently on display include koalas, various birds such as Australian King Parrot, Barking Owl, Chiming Wedgebill and many other native fishes, doves and parrots, wombats, wallabies, kangaroos emu and more.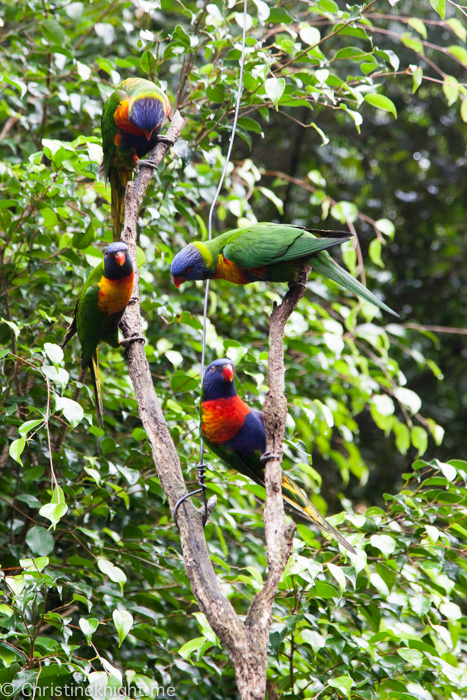 Interactive Activity Packs can be purchased from the Kiosk. Use the activity sheet included to walk the boardwalk in search of the animal plates to colour, and then use the clues to search the picnic area of Carnley Avenue for the animals in order to receive a free gift from the Kiosk.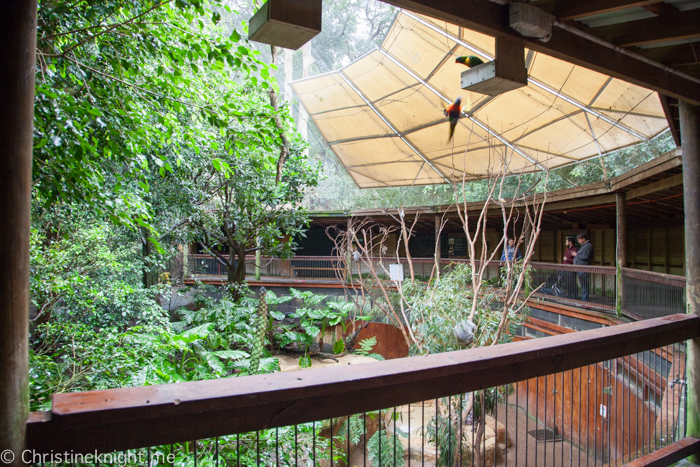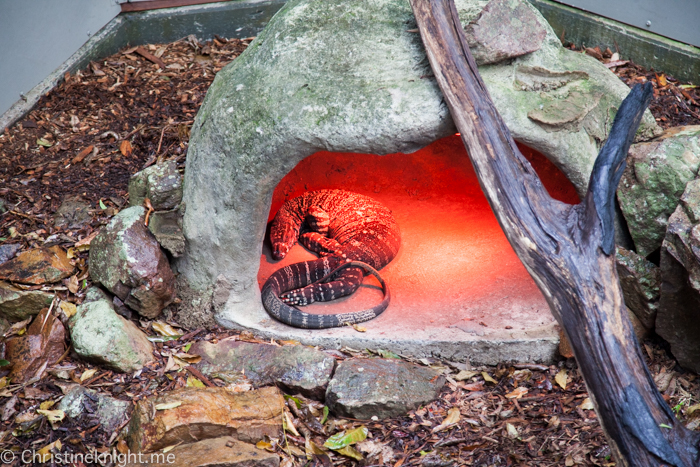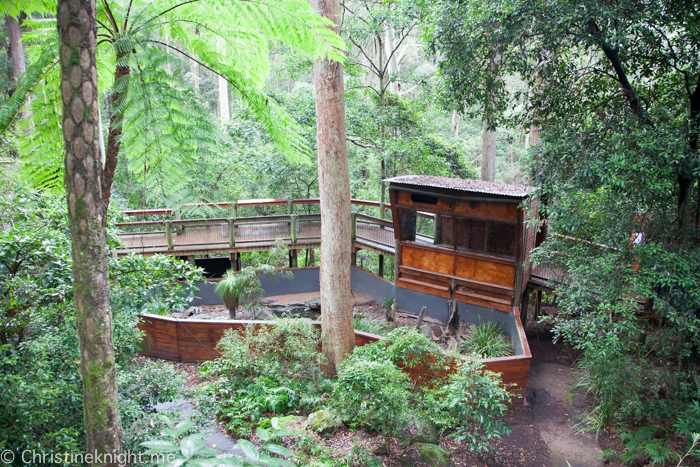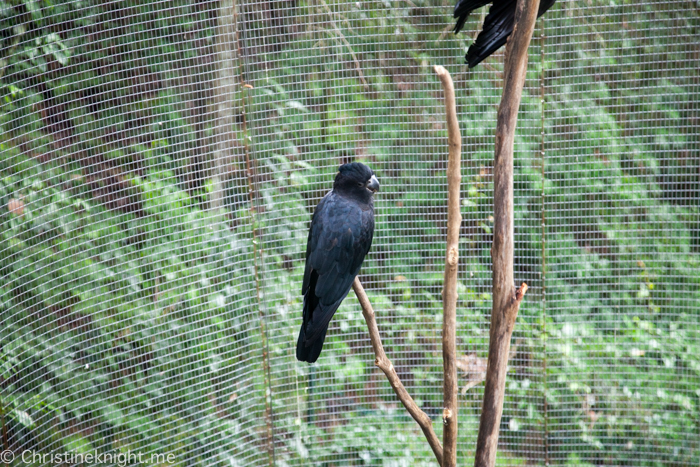 Animal Experiences
Feed the emus
Emu cones filled with seeds and grains can be purchased from the Kiosk.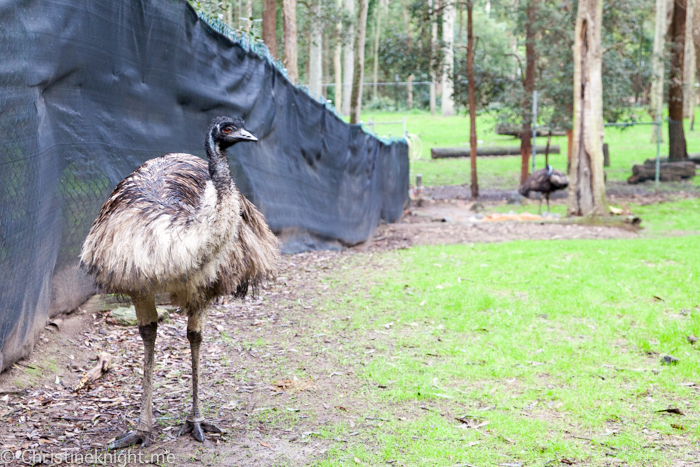 Koala feeding and talk
The koala talk and feeding is held at 2pm daily on the boardwalk.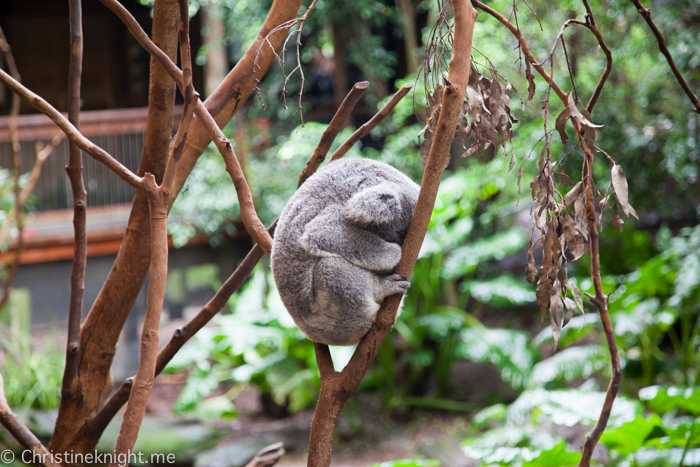 Reptile Show
Reptile show at 11.00am on weekends, tickets available at the Kiosk.
Reptile Encounters
Private reptile encounters are available in the Wildlife Arena. Meet a snake, lizard or other reptile. $106 (minimum) for up to 10 people and $10.30 per person thereafter (maximum 20 people).
Critter Encounter
Book a Critter Encounter for an onsite party or event. Guests can enjoy hands-on learning experiences and the opportunity to meet, touch and handle some of Blackbutt's favourite reptiles in the Wildlife Arena. Each child also receives an activity sheet to walk the boardwalk in search of the animal plates to colour-in. $165 for 30 participants* (maximum)
Take a guided tour
Book a private guided tour through the animal exhibits. Guests can see and touch animals during this one-hour experience which includes encounters with several reptiles. $195 (minimum) for up to 10 people and $19.50 per person thereafter ( maximum of 20 people).
Hunt for wildlife
Blackbutt Reserve is made up of Eucalypt Forest and a restored rainforest, which provides habitats for a number of rare and vulnerable species. While bushwalking, keen an eye out for these reclusive inhabitants. The restored rainforest is home to approximately 15,000 Grey-headed Flying foxes, currently listed as a vulnerable species in New South Wales.
Take a bushwalk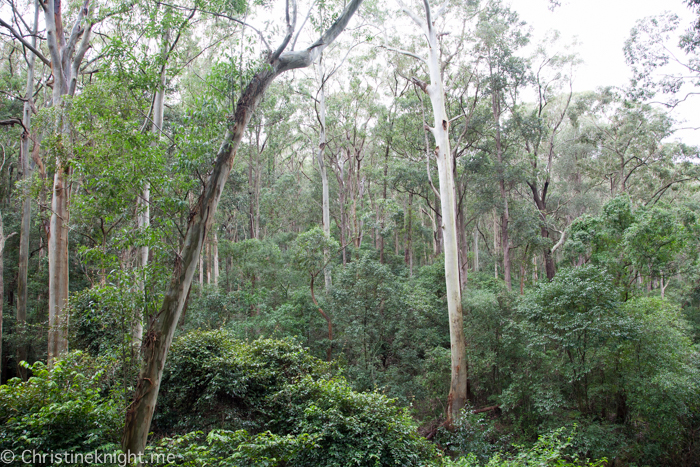 Blackbutt Reserve has seven different walking trails that wind their way through varying forest types and along creeks. Trails are signposted at each major intersection with the name of the track and the distance.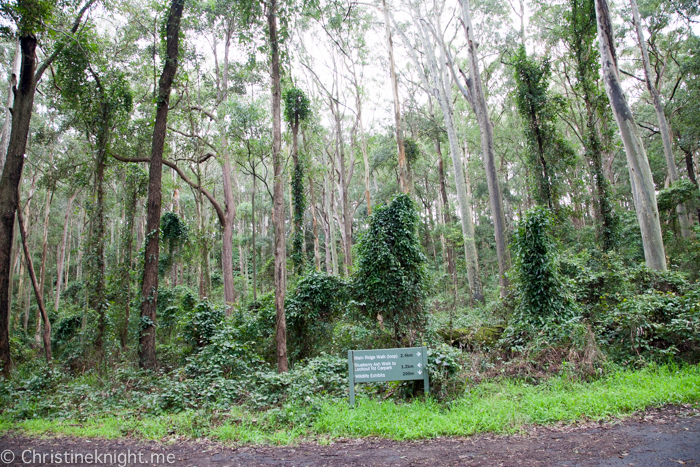 Have a picnic
Blackbutt Reseve has two main picnic areas and three additional picnic areas with limited facilities. The picnic shelters are designated with a shelter symbol on the map, while the tables with no shelter are designated with a table symbol.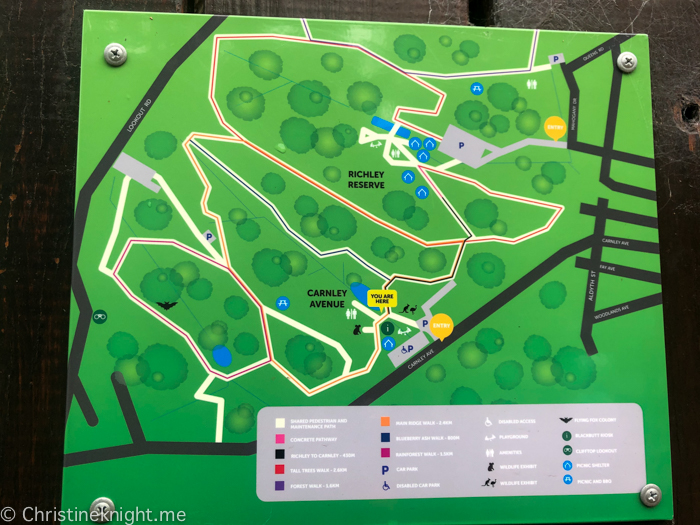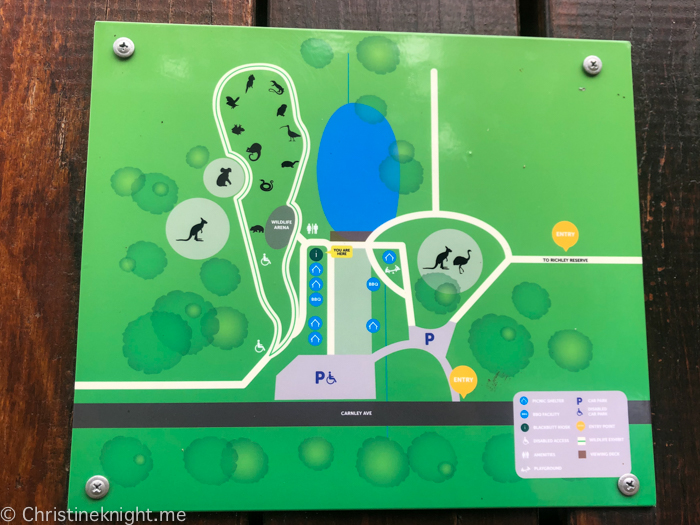 The picnic area at Carnley Avenue is extremely popular and books out for large events. It's a really lovely spot and close to the animal enclosures as well as the playground, duck pond and kiosk.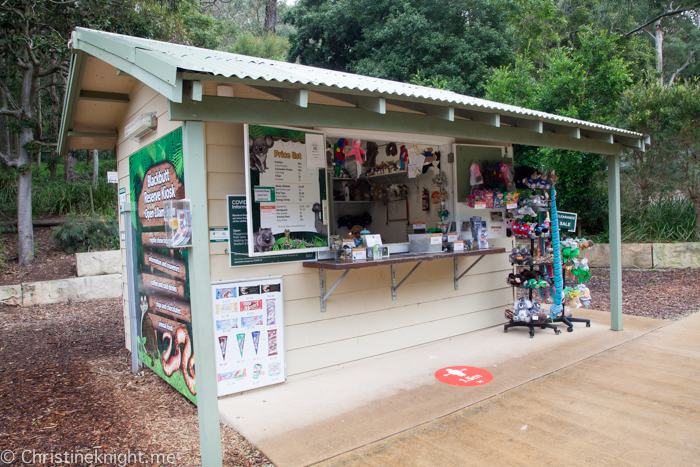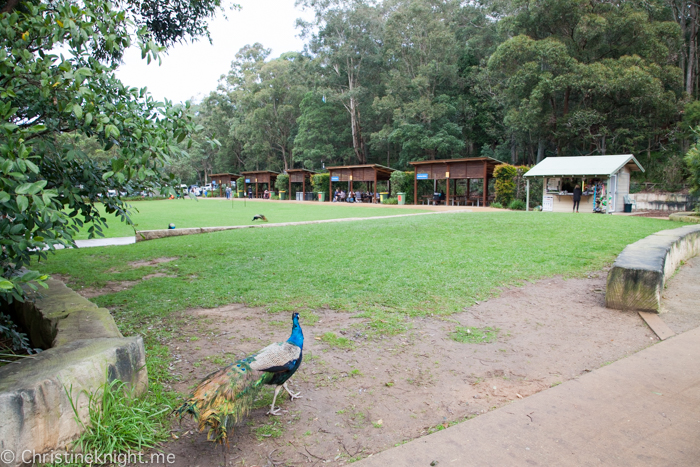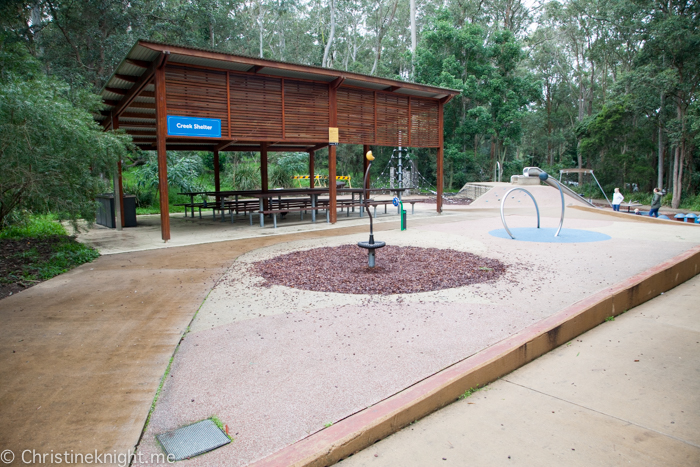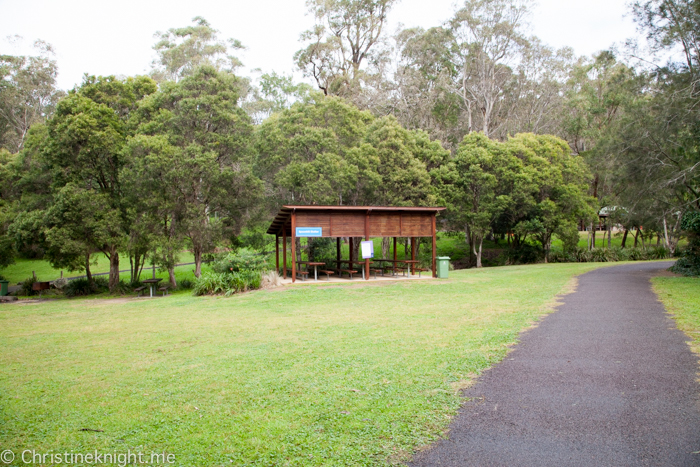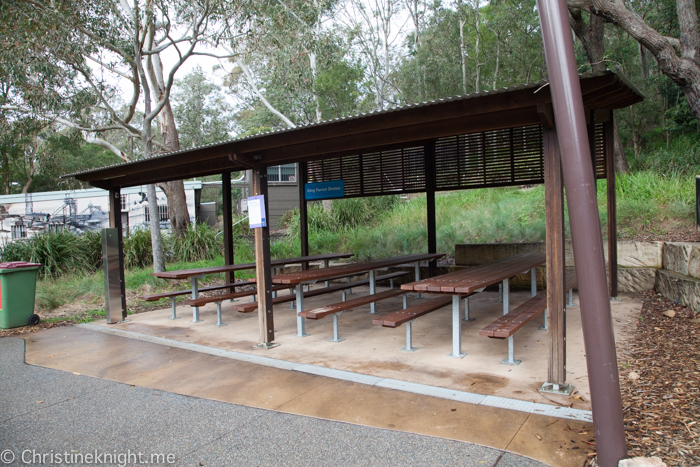 Play in the playgrounds
There are two excellent playgrounds inside Blackbutt Reserve.
Richley Reserve Adventure Playground
The Richley Reserve Mega Adventure Playground opened recently after a $2.5million overhaul. The playground features a massive 60m-long play area inspired by nature.
Features include rope courses, bridges, swings and slides, an adventure tower, and elements that suit kids of all ages, from toddlers to tweens, and all abilities (there is a specially designed carousel and better wheelchair-accessible pathways as part of the refresh).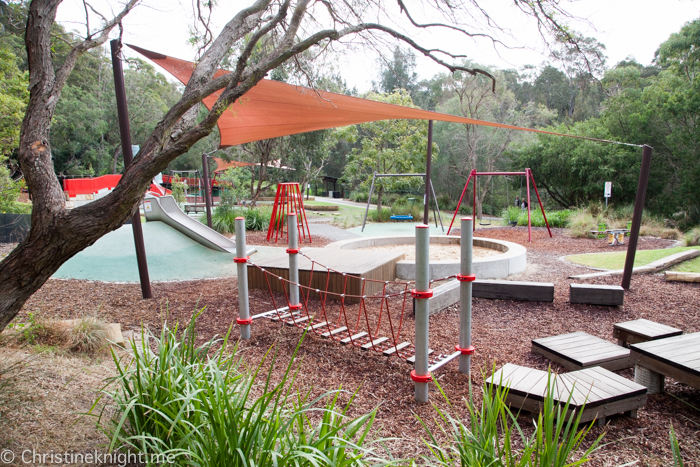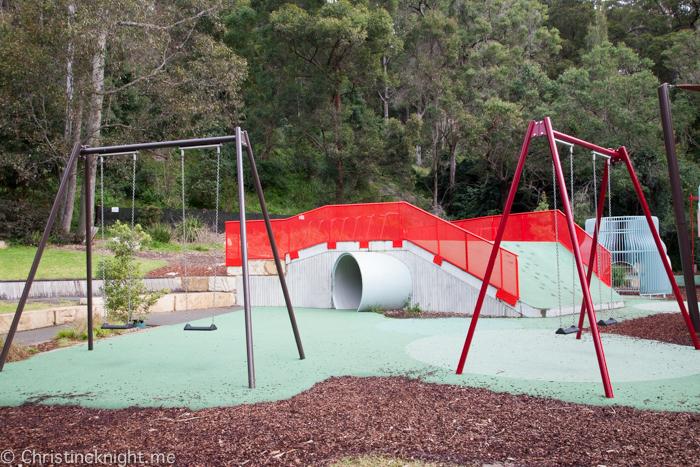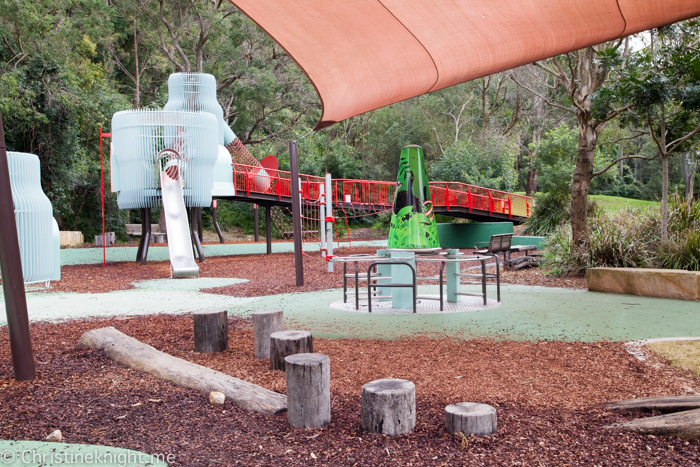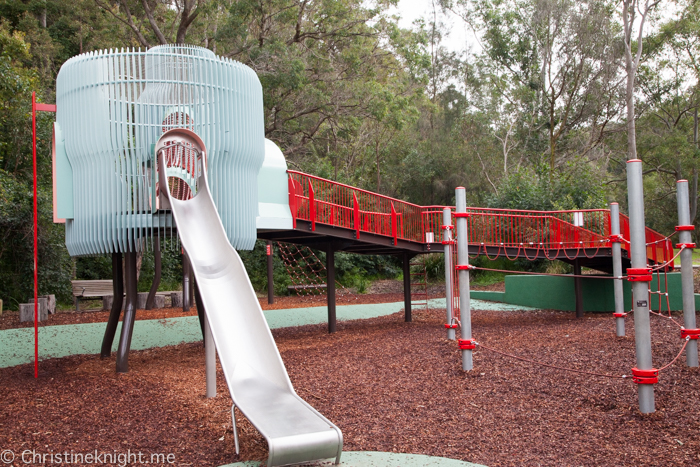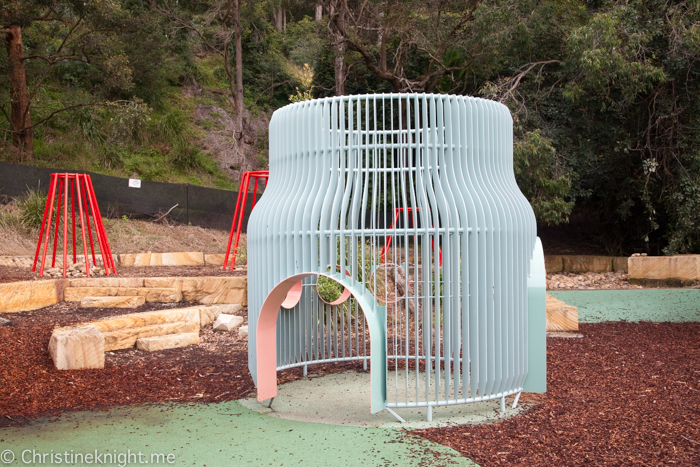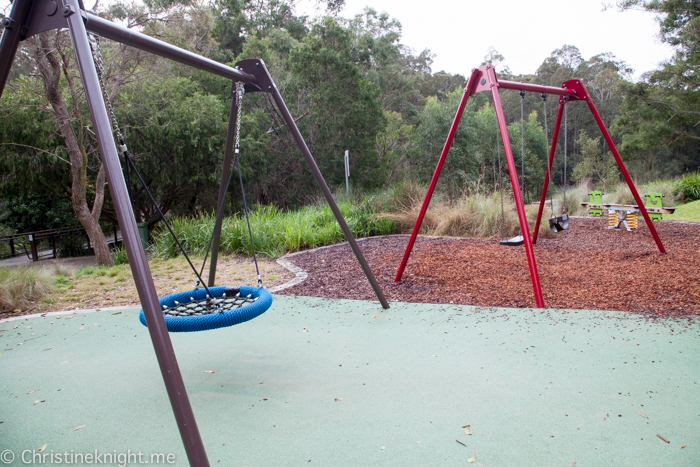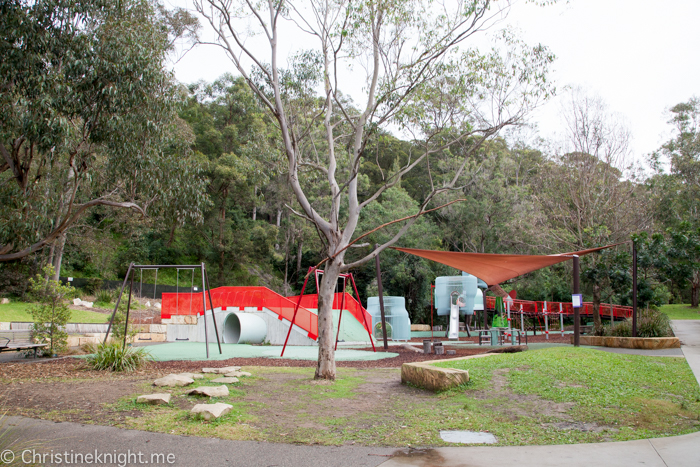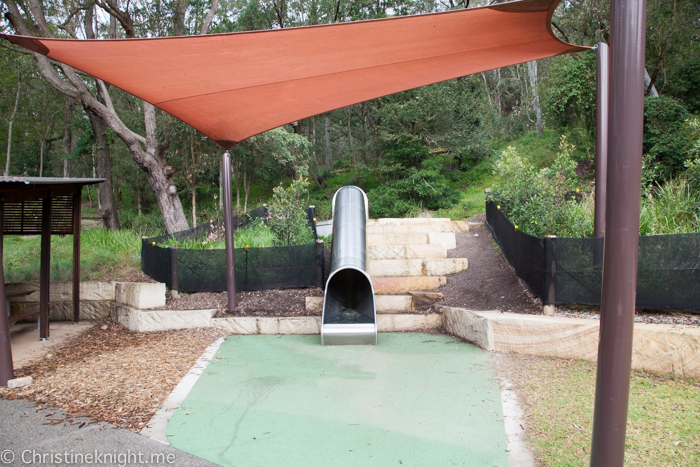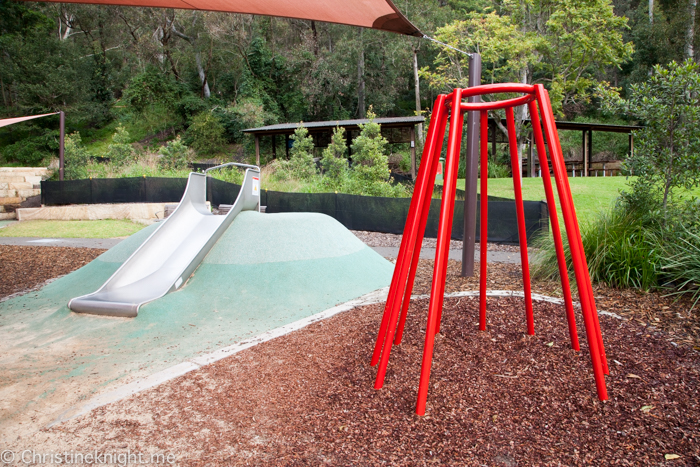 Carnley Adventure Playground
The older adventure playground is best suited for kids aged 6-10. It includes spinning elements and interactive musical instruments.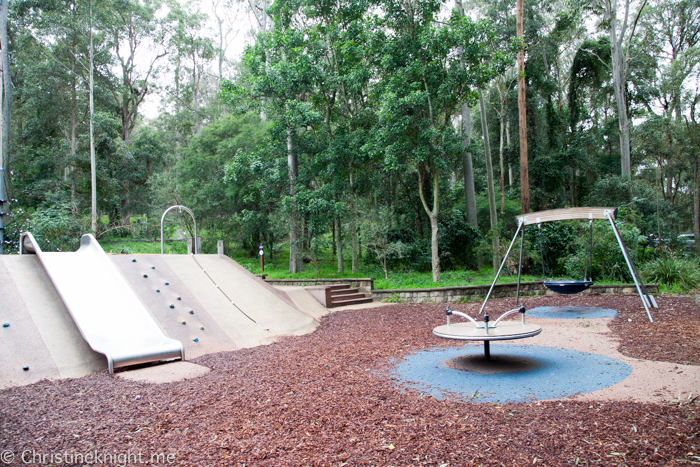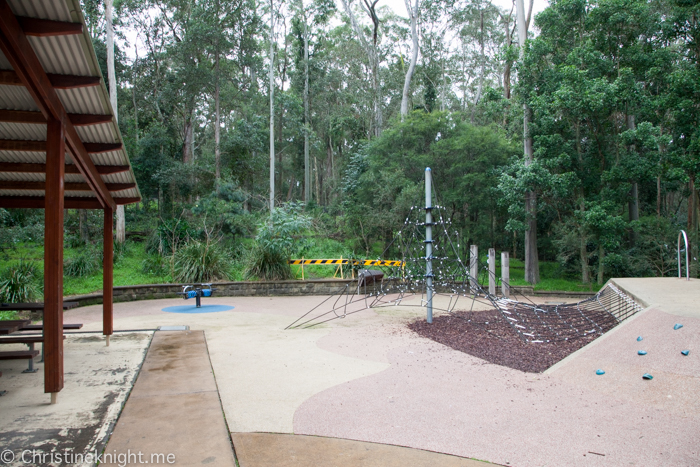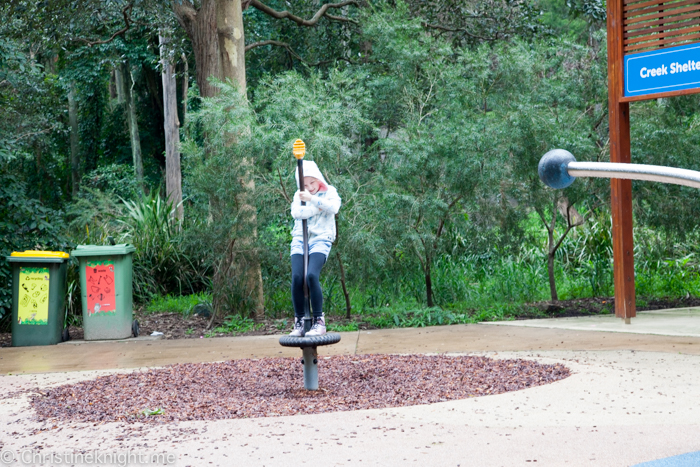 Find more things to do in Newcastle.
Blackbutt Nature Reserve
Carnley Ave, Kotara
Hours: Daily, 7am-5pm
https://www.newcastle.nsw.gov.au/blackbutt-reserve/blackbutt-reserve-home
More things to do in Sydney
Find a list of the best things to do in Sydney with kids.
Find things to do in Sydney for free.
Get a list of the best kid-friendly beaches in Sydney.
Find the best animal experiences in Sydney.
Chase waterfalls in Sydney.
More things to do on the Central Coast.
Visit the best kid-friendly restaurants in Sydney.
Find the best high teas in Sydney.
Things to do in the Southern Highlands.
Head to one of the best museums in Sydney.
Check out things to do in Sydney on a rainy day.
Enjoy one of the best ocean pools in Sydney.
First time visiting Sydney? Get tips for first time visitors to Sydney.
Cool down at one of these free water parks in Sydney.
Find the best vegetarian and vegan restaurants in Sydney.
Get a list of the best playgrounds in Sydney.
Find the best ice cream and gelato in Sydney
Things to do in the Blue Mountains.
Plan amazing NSW road trips.
Pick your own fruit: fruit picking Sydney.
The best things to do in Western Sydney and Parramatta with kids.