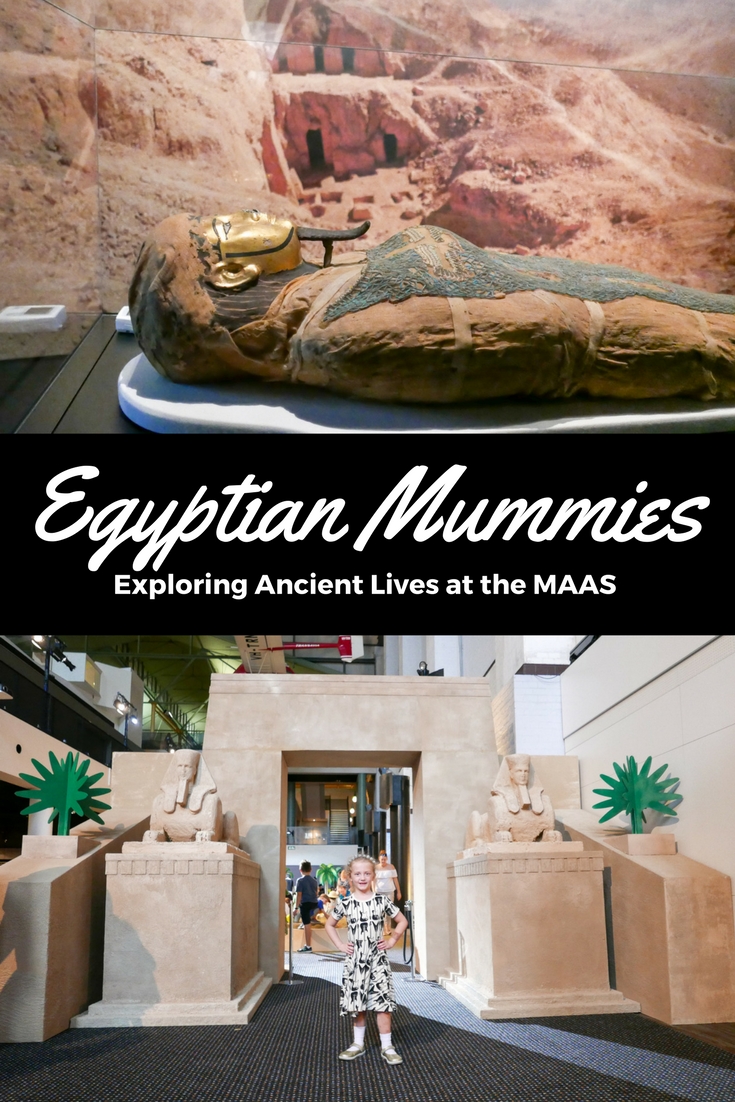 One of the most defining moments of my childhood was a trip we took when I was nine to Egypt. It was amazing. I will never forget seeing the pyramids and sphinx in Giza, and learning about their ancient world became an obsession I've never managed to shake.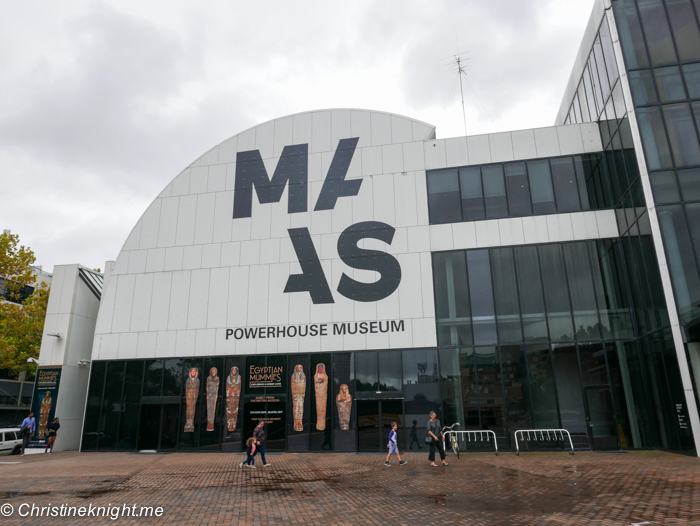 I was thrilled to see the Powerhouse Museum's new exhibition for autumn is Egyptian Mummies: Exploring Ancient Lives because, let's be honest, it's not so easy to pop over to Egypt to teach your kids about these kinds of things.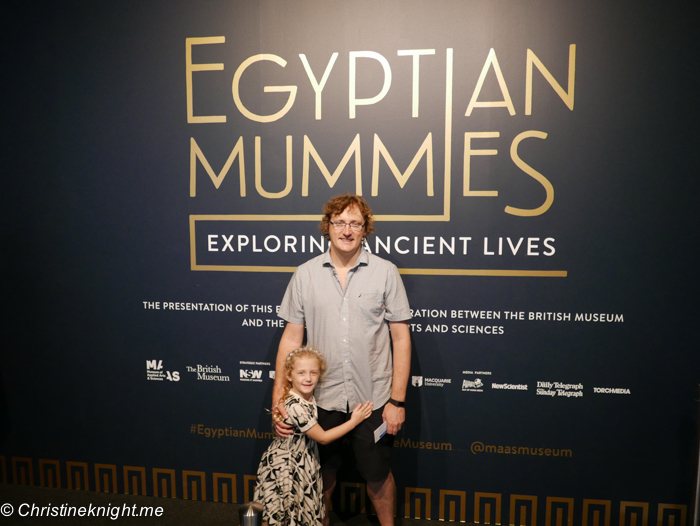 The exhibition is really best for kids aged 7+ but I would also say it depends on the kid. We saw children with their families of all ages enjoying it, so I would advise making a judgement call on your own circumstances.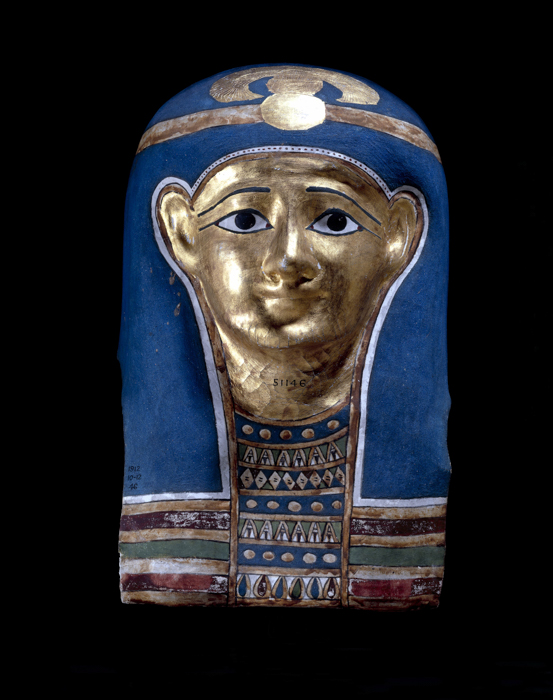 Egyptian Mummies: Exploring Ancient Lives is on display until 30 April 2017, making it a perfect outing in the upcoming school holidays. The exhibition gives visitors the chance to meet six ancient Egyptian mummies and see how the latest technology has enabled us to go beyond the wrappings and discover the lives and customs of these people from the past.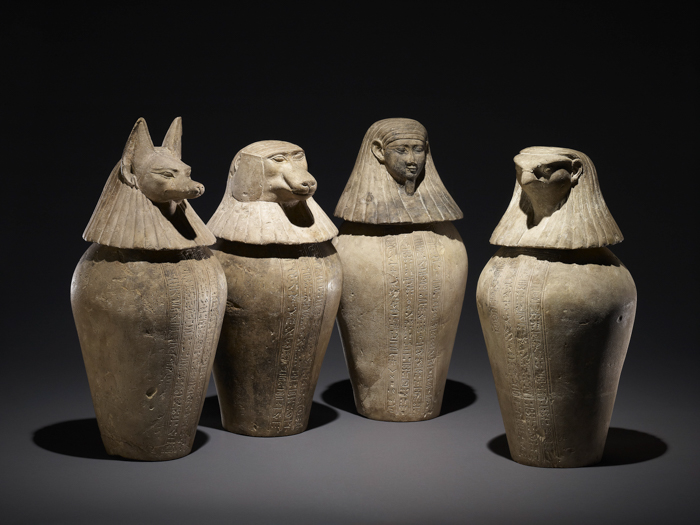 The six mummies were selected from the British Museum collection. They lived and died in Egypt between 1800 and 3000 years ago – the information gathered on their lives is on display alongside their 3D CT scan visualisations allowing visitors to not just view for themselves the amazing end result of mummification, but also see what lies underneath – and fully appreciate the whole mummification process.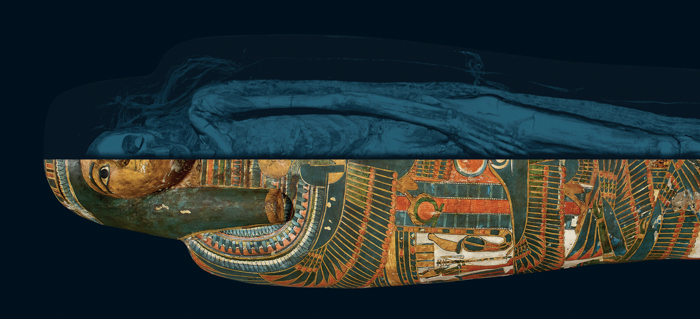 Through the exhibition visitors will learn about the lives of regular people in ancient Egypt. What is the mummification process? What were their beliefs? What do the symbols in their artworks and on their coffins mean? Quite simply, it's all fascinating.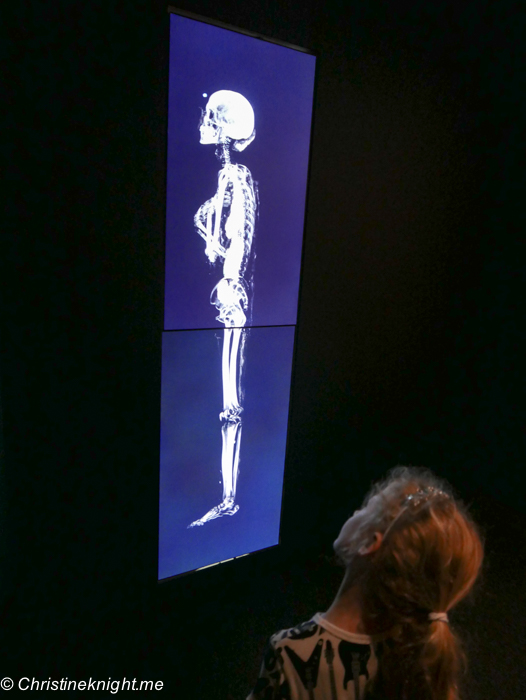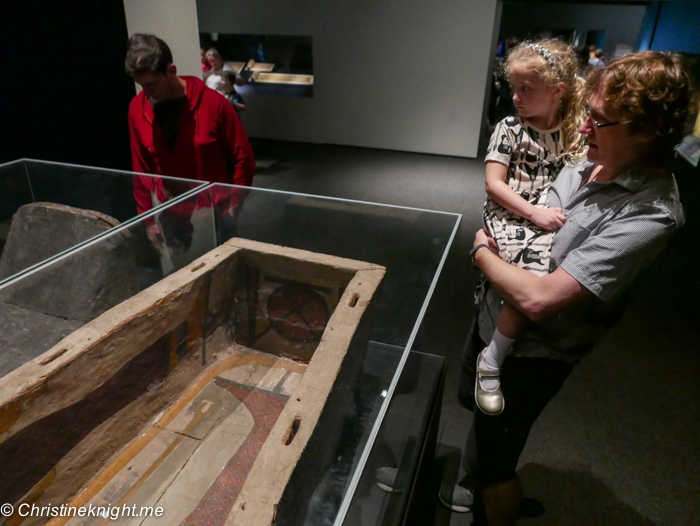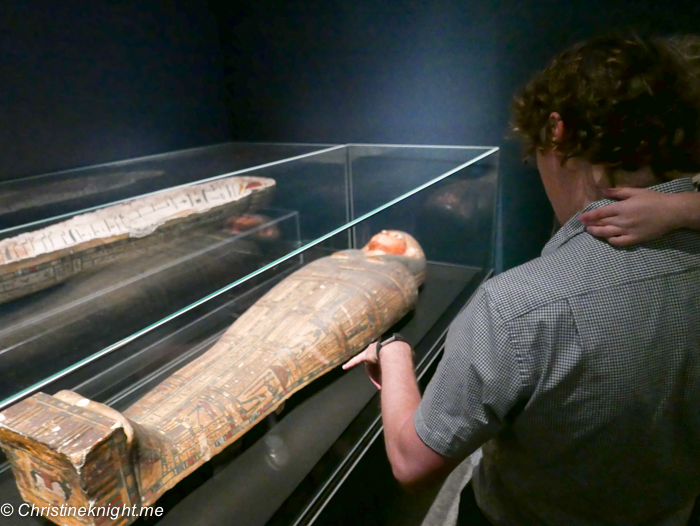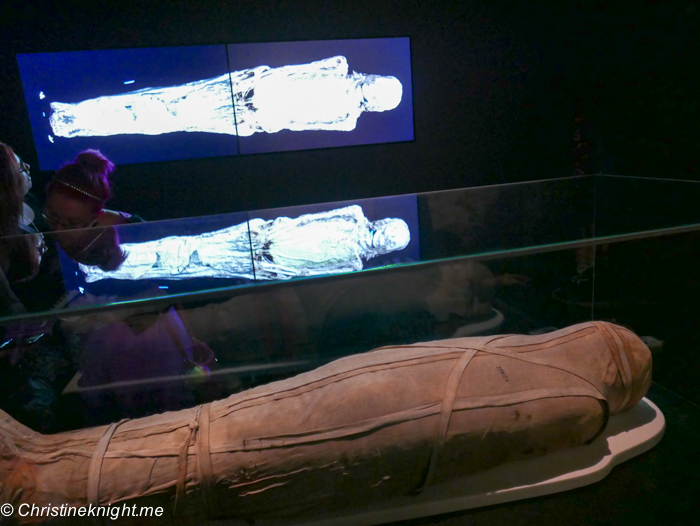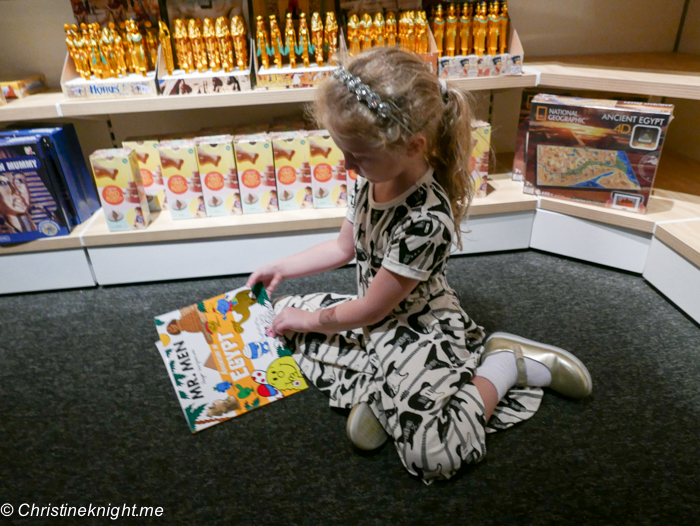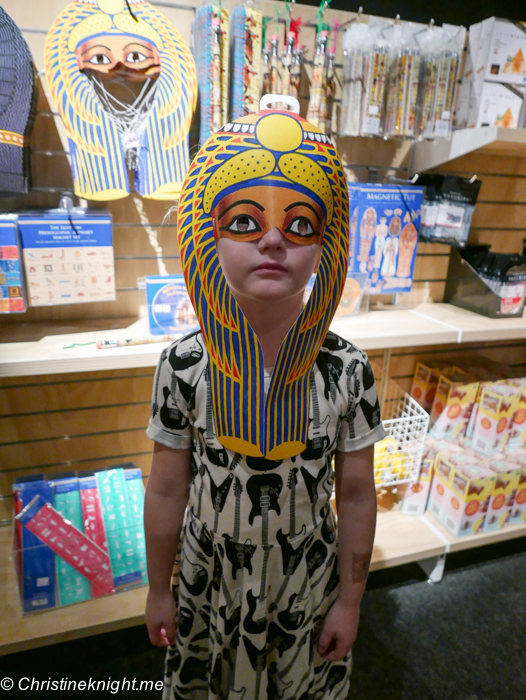 I would suggest visiting the exhibition with kids on a Sunday for the museum's Egyptian Mummies: Family Sundays.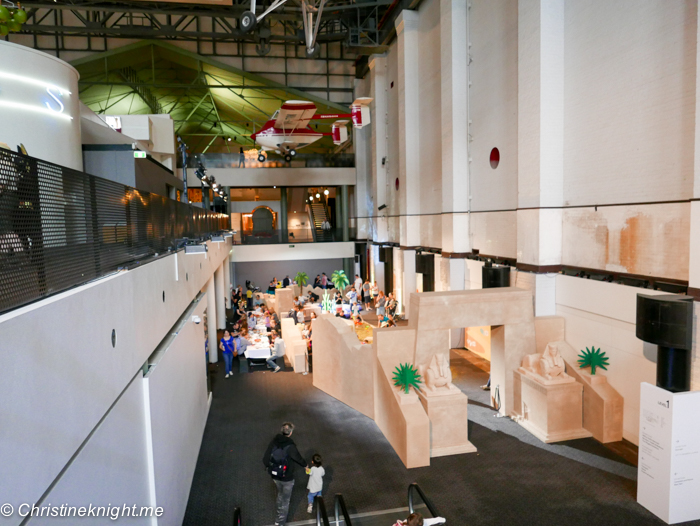 Each Sunday in March, from 10am–4pm, kids can enjoy ancient Egypt through a fantastic kids play area complete with a dig zone, building area, oasis for reaching and craft area. During the school holidays the dig zone will be open every day.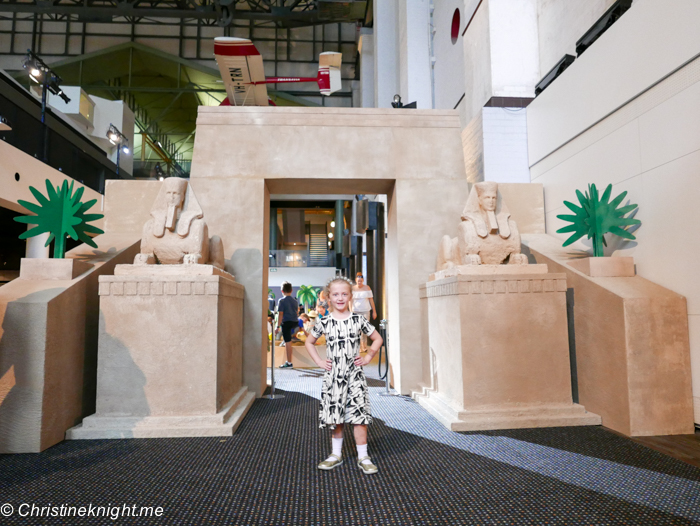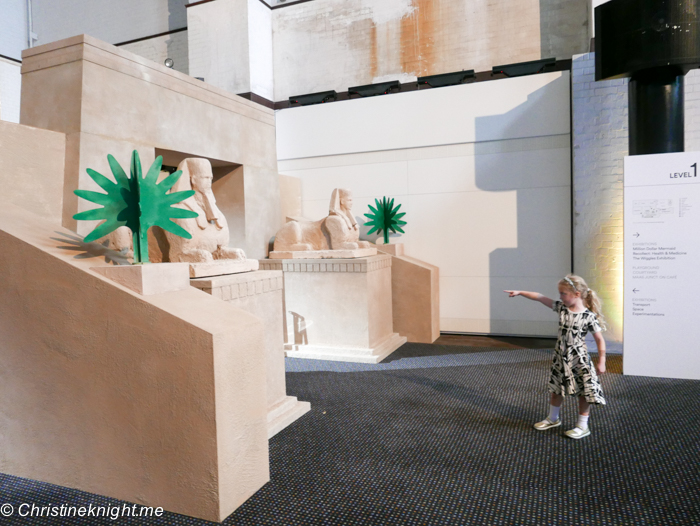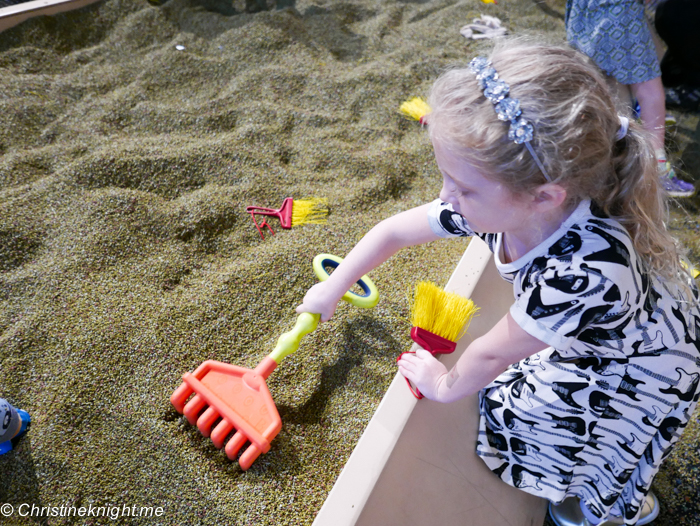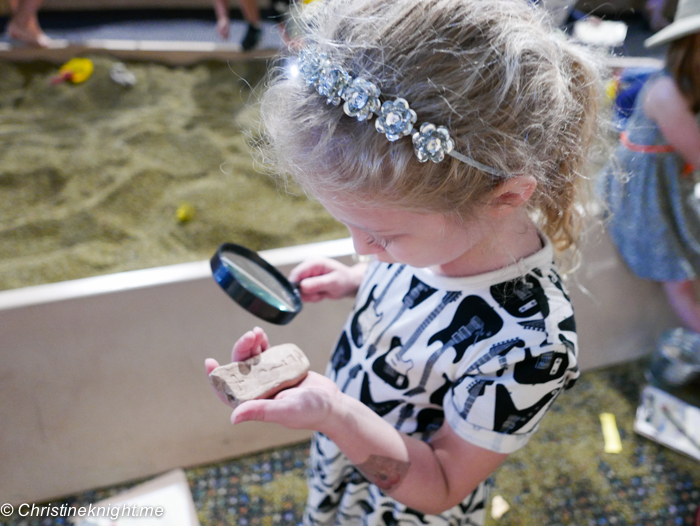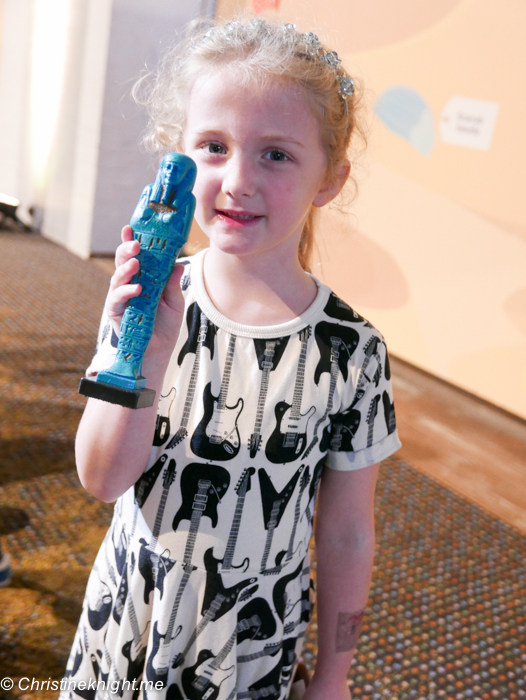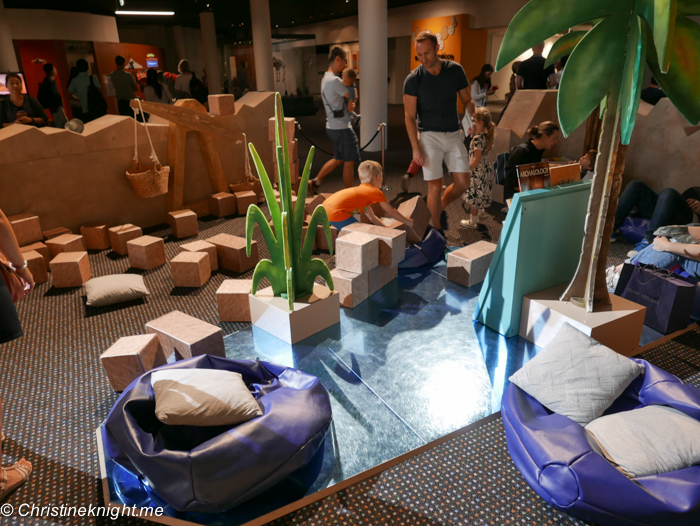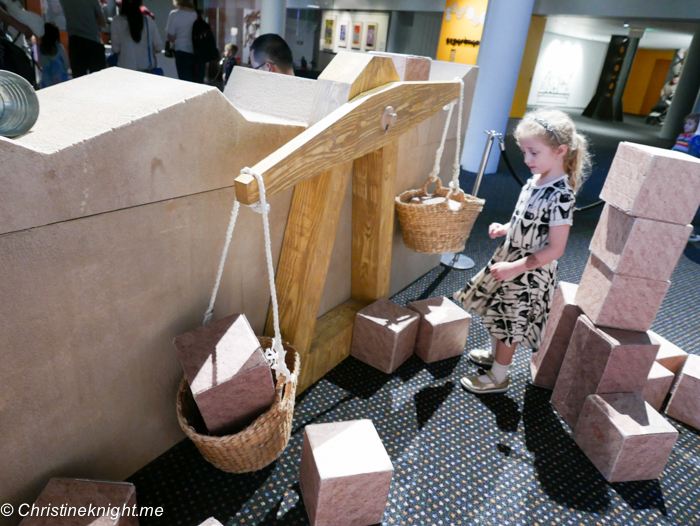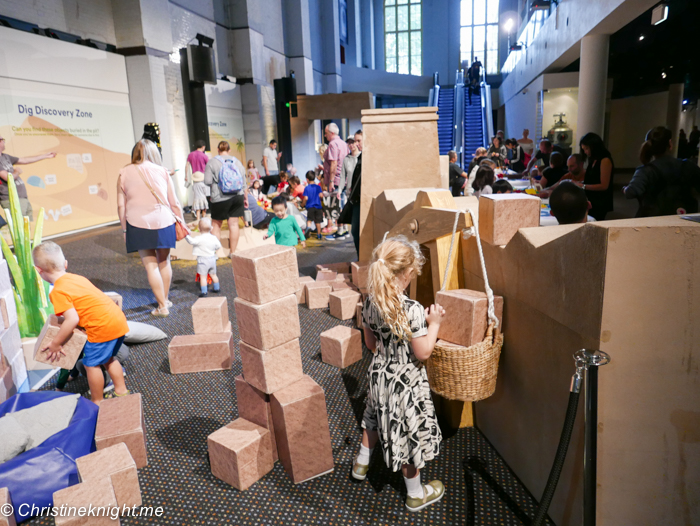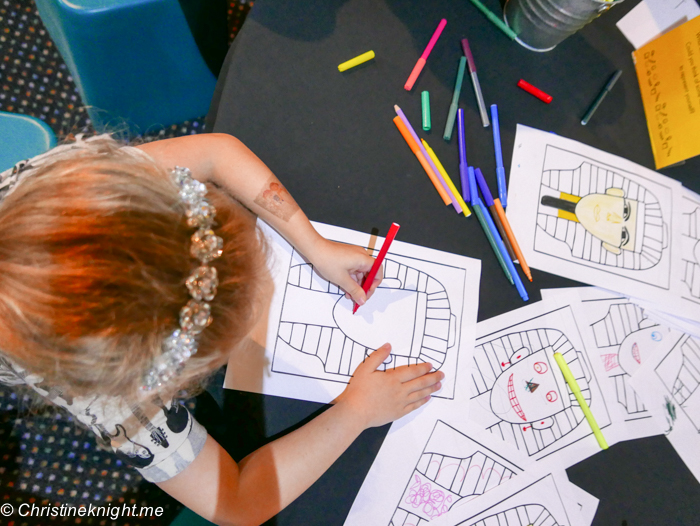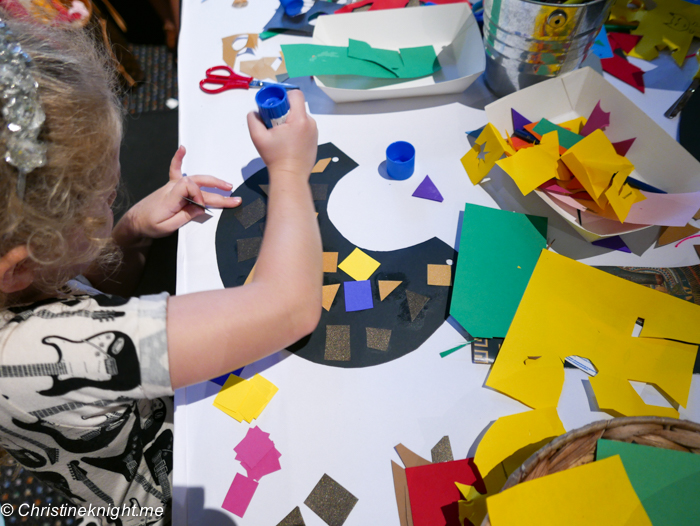 On an upper level you'll find Senet, what is possibly the world's first board game, recreated for you to have a go. It looks kind of like chess, ancient Egyptian-style.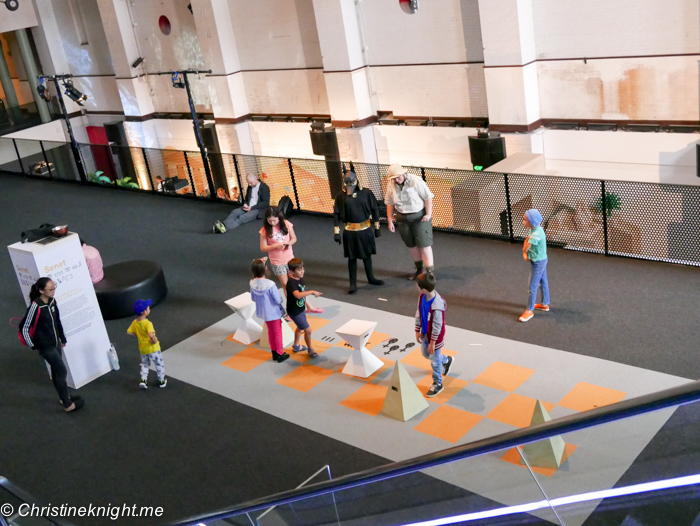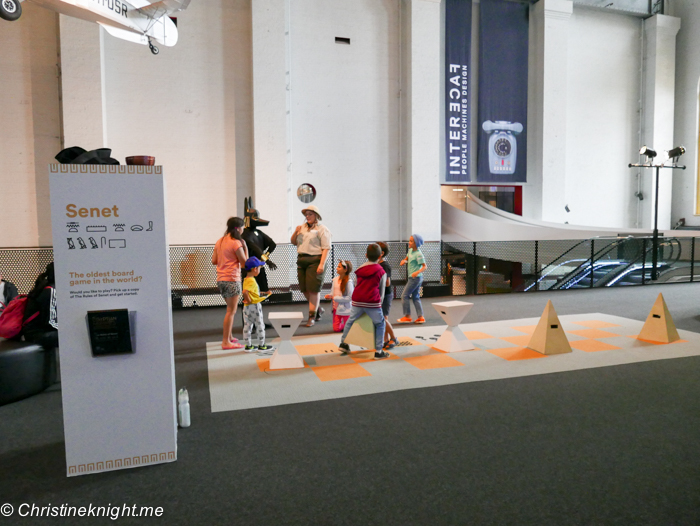 You might even come across a mummy or pharaoh wandering around the museum.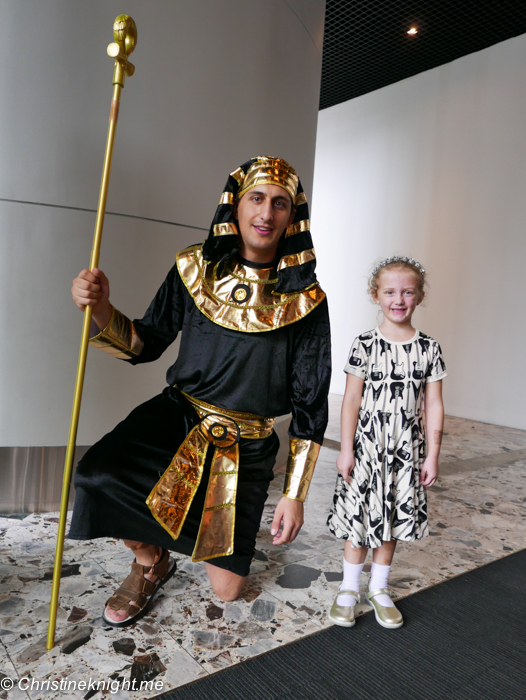 More information about the Egyptian Mummies exhibition:
The presentation of this exhibition is a collaboration between the British Museum and the Museum of Applied Arts and Sciences.
Visitors are advised that this exhibition contains human remains and CT scan images of mummified human remains.
Strollers must be parked at the cloaking desk on level 3 of the Museum prior to entering the exhibition.
Prices: Adult $27, Concession $25, Child (4–16) $16, Family (2 adults and 2 children or 1 adult and 3 children) $65.
Pre-book online now and save.
Tickets include general admission to Powerhouse Museum.
Powerhouse Museum
The Egyptian Mummies family activities are free with museum admission.
500 Harris St, Ultimo NSW 2007
Thank you to the Powerhouse Museum for our entry tickets. All opinions are our own.