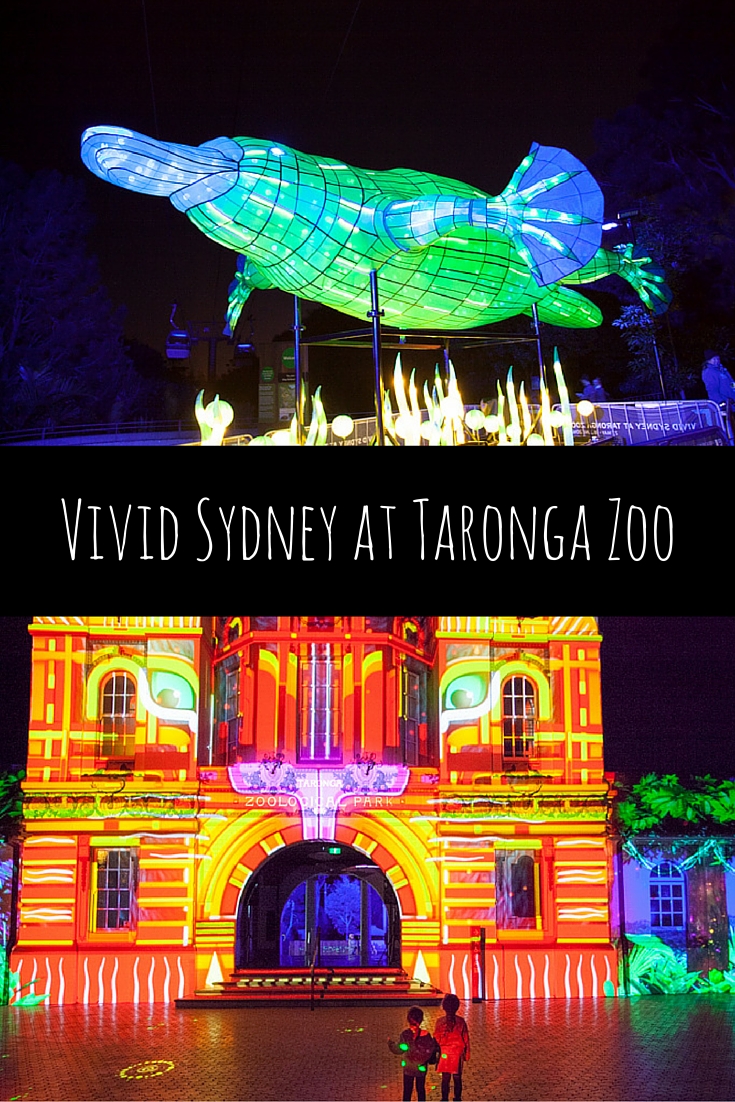 This is the first year Taronga has participated in Vivid, as part of the Zoo's Centenary Celebrations. Quite simply, Vivid Sydney at Taronga Zoo is the perfect way to experience the excitement of the Vivid festival with young kids: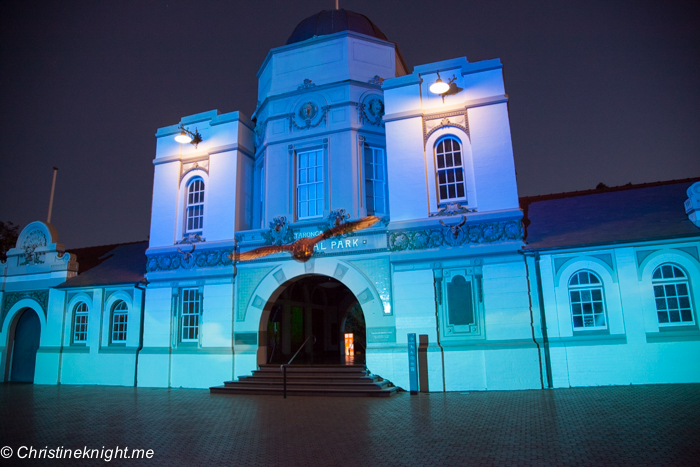 1. It's ticketed
Yes that's right, you have to pay to get in and I think that's a huge positive. On the one hand, it's nice to go to free events because costs do add up, but then crowds are usually out of control as a result. Vivid at Taronga is $17.95 Adult, $11.95 child entry fee, all of which goes towards conservation efforts.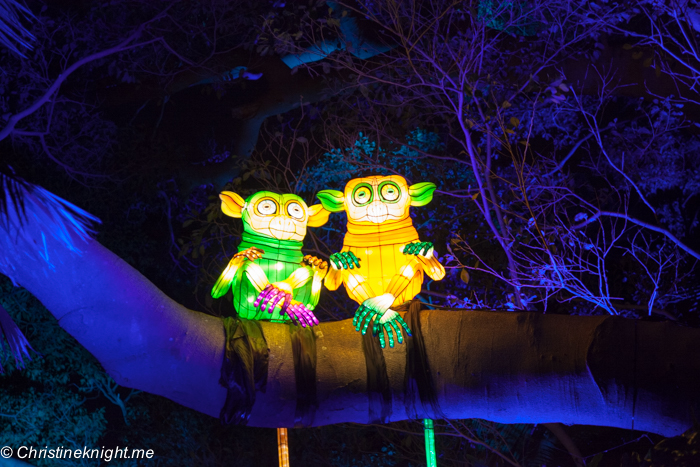 As a result of the event being ticketed, not only are the crowds kept down because people rather do things that are free, but they are also kept smaller as there are only limited numbers of tickets available for sale. We went on opening night and while there was a decent amount of people, it never felt crowded. We had no problem getting up close to any of the exhibits, and were often the only people at that particular display.
Additionally, less people makes it safer to take little kids. We went with friends and their two kids, so we had three kids aged 6, 4 and 3, all running wild. At no point were we worried about losing the kids in a crowd.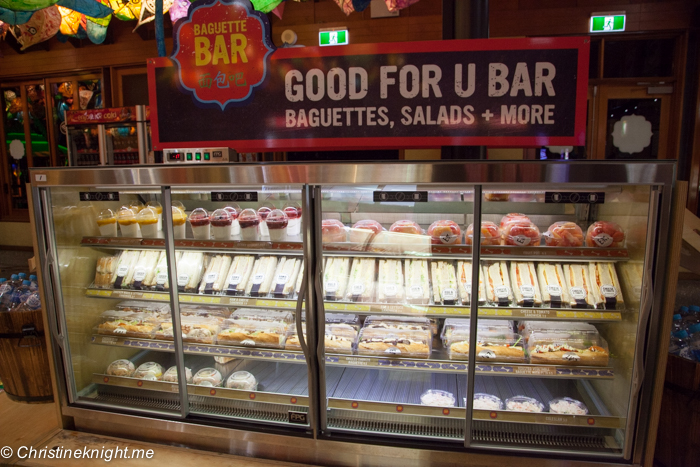 2. There's food
A huge complaint from families about Vivid elsewhere is the lack of easy and reasonably priced food to grab when you're out with kids. The cafe remains open throughout the evening with a variety of basic food like hot chips, chicken tenders, sandwiches, yogurt and snacks to refuel small tummies halfway through the walk.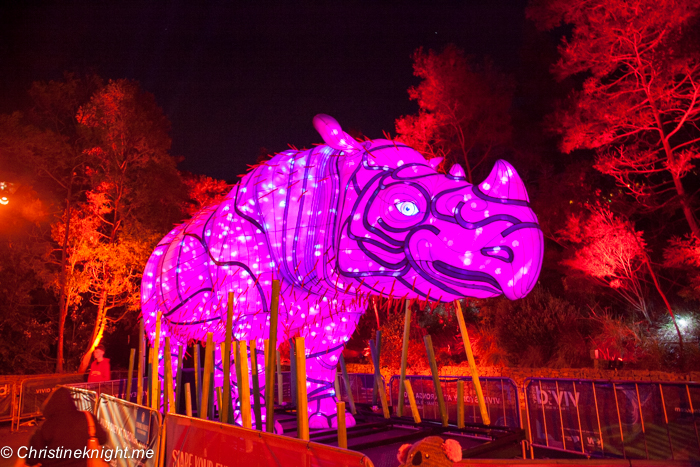 3. It's educational
Taronga features 10 giant, multimedia light sculptures representing ten critical species from Australia and Sumatra that the foundation is committed to protecting, plus a bunch of cute critters speckled in trees and bushes and thousands of lanterns created by over 4000 local school kids.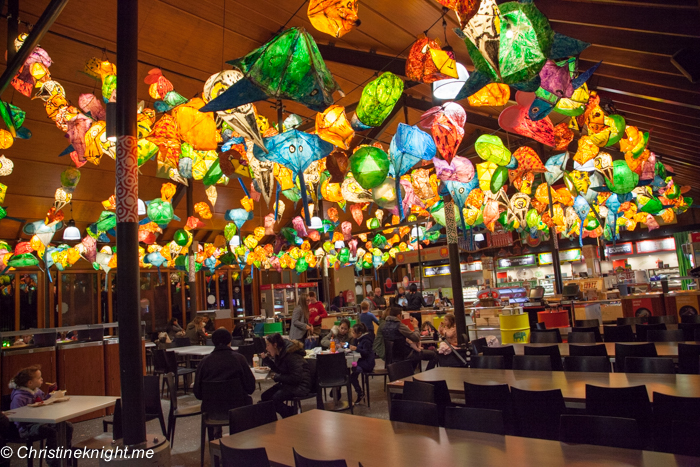 Each exhibit has a large placard next to it with important info about the animal on it. Expect to see a Sumatran tiger, sun bear, pangolin plus crowd pleasers like the platypus, echidna and pygmy tarsiers.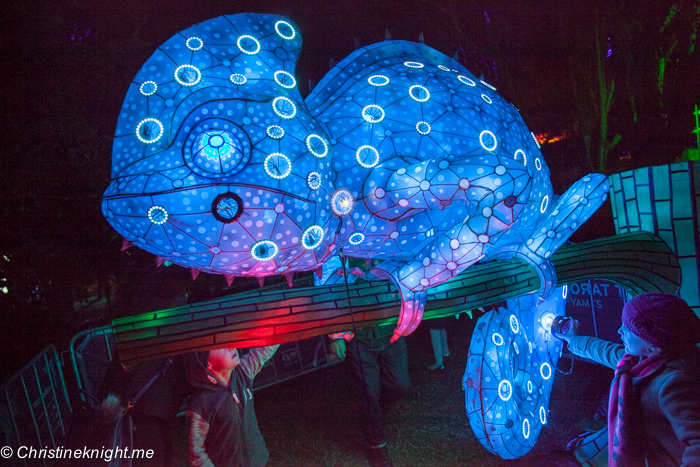 4. It's an interactive adventure
The trail itself is fun for kids, as it winds down through the bushy paths of the zoo with the exhibits popping up in the bushes along the way. Several of the displays are also interactive, such as the chameleon, where kids can move a light onto its spots to change its colour, or the cicadas who respond with noises when you yell at them.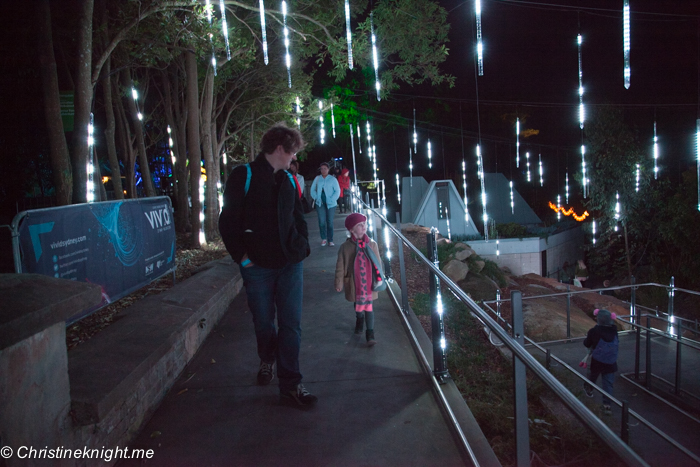 5. It's completely assessable
I would absolutely not take a stroller to most of the Vivid locations due to the sheer volume of people present, making it really difficult to maneuver with a stroller. By comparison, strollers and wheelchairs had no problems I could see at Taronga. Wide paths with lower amounts of people = an easy outing.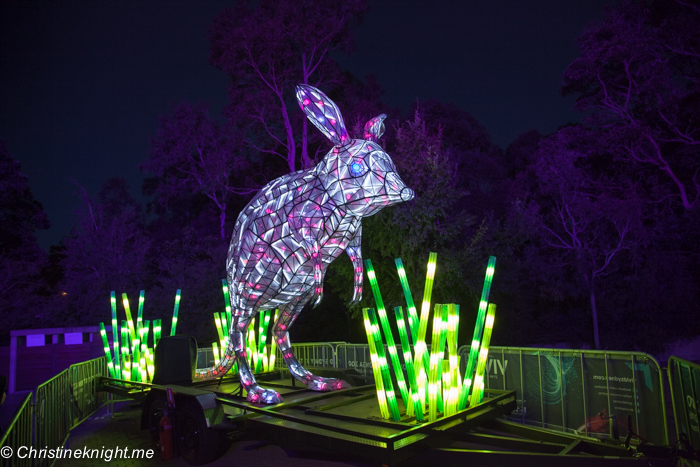 6. Family amenities
Simply: plenty of clean bathrooms with changing facilities!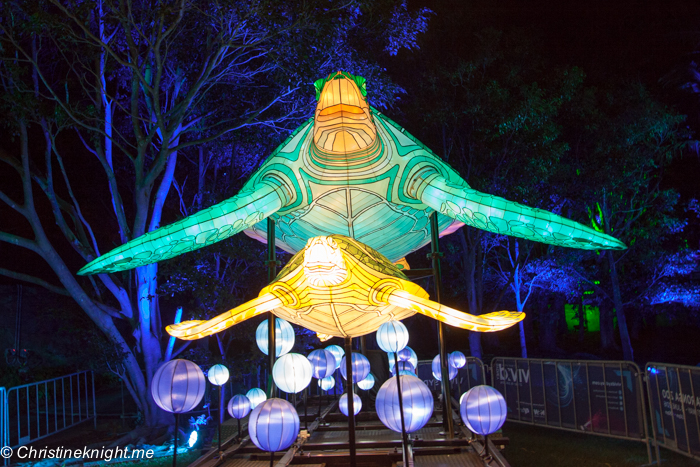 7. Parking is easy
While you can get the ferry and then a shuttle bus up to the main entrance where the light trail begins, it's super easy to just drive there and park for a flat fee of $7 after 4pm. We arrived at about 5:20pm and there was a lot of parking available.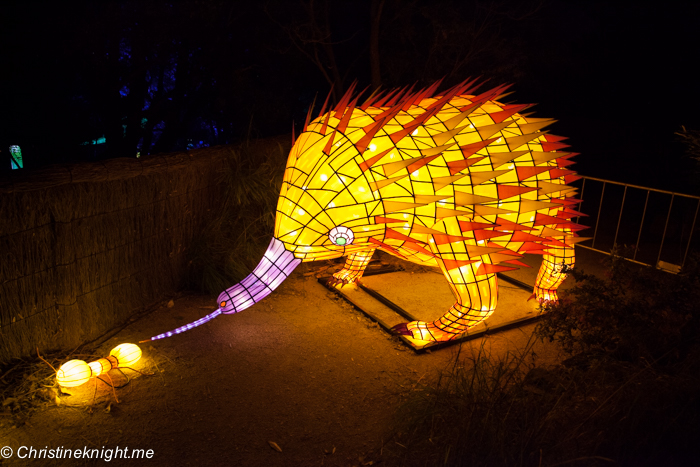 8. It's the perfect length
I find Vivid in the main city areas to be hugely overwhelming with it's crazy number of locations, and wide distance to be covered. It's pretty exhausting, even more so when you add young kids to the mix. Vivid at Taronga takes about an hour and a half to walk the trail, stop for a snack, ride the Sky Safari and even watch the light show out the front a few extra times before you leave. If you start at 5:30pm like we did it means you'll finish up at 7pm, which is still on the early side, and not too tiring for anyone.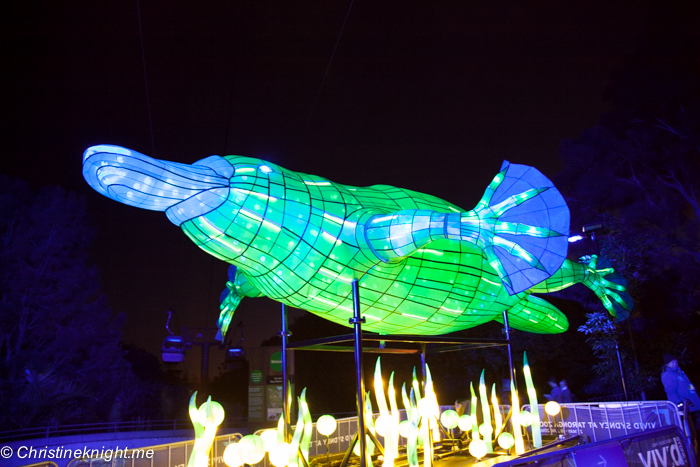 9. It starts early
Lights go on at 5:30pm! In the CBD lights go on at 6pm. That 30 minutes earlier made the difference to us between getting our daughter home around bed time vs half an hour after – it might seem like a lot, but it sure makes bedtime easier in our home!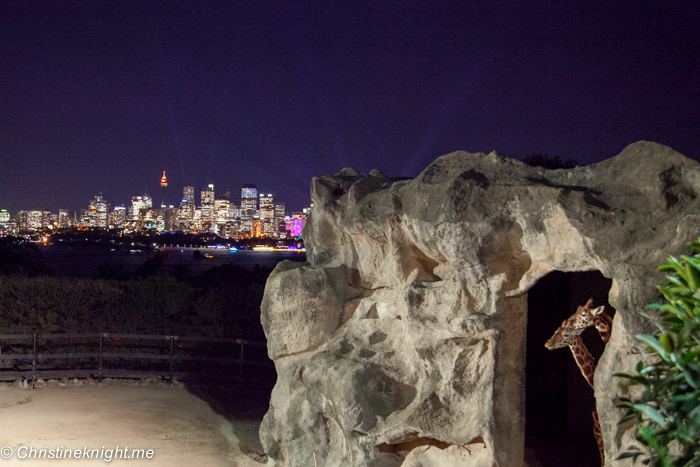 10. Animal sneak peeks
While most of the Taronga residents are happily tucked up in bed during Vivid, a few curious creatures come out to say hi – in particular the giraffes. I was a bit concerned about the effect of the event on the animals, but the giraffes looked pretty chill, even curious about what was going on after bedtime.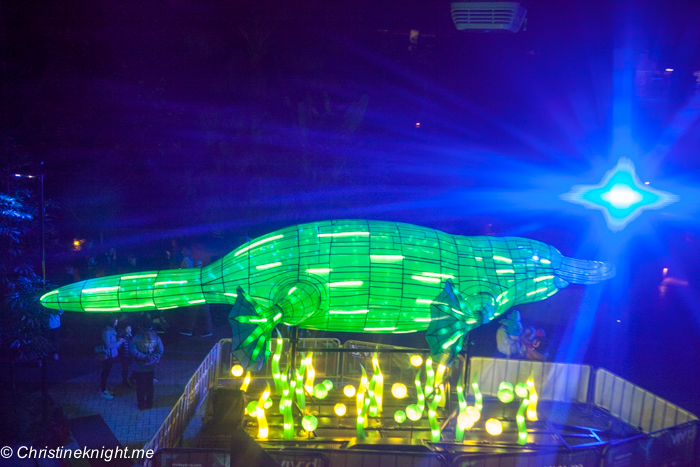 11. You can ride the Sky Safari
When you buy a ticket you can select an ANZ Blue pass for no extra charge. These tickets include a round trip on Taronga's Sky Safari cable car experience, which is a fab addition as you can take a break for a start and sit in an enclosed area where children can't escape, and also get a stunning view of the harbour all lit up, as well as ride over Taronga's Vivid light's, too.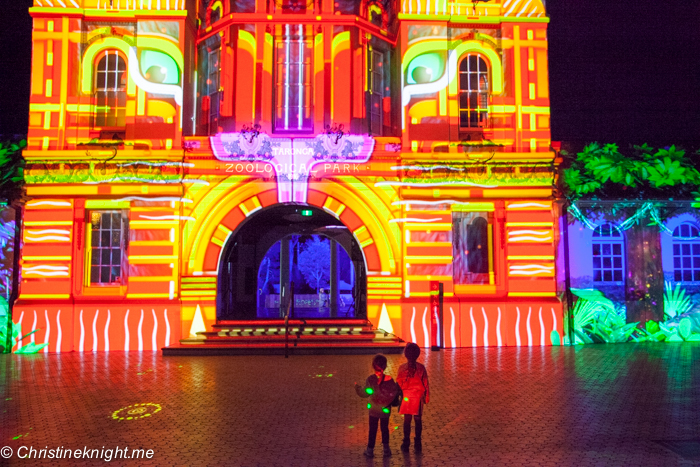 12. The light show will get them dancing
At the entrance to the Zoo a spectacular light display is projected onto the historic entry gates, telling the story of the Vivid theme: "Don't Let Their Lights Go Out". This important conservation message is told through a mesmerising show that entertains as well as driving home the importance of saving our endangered animals.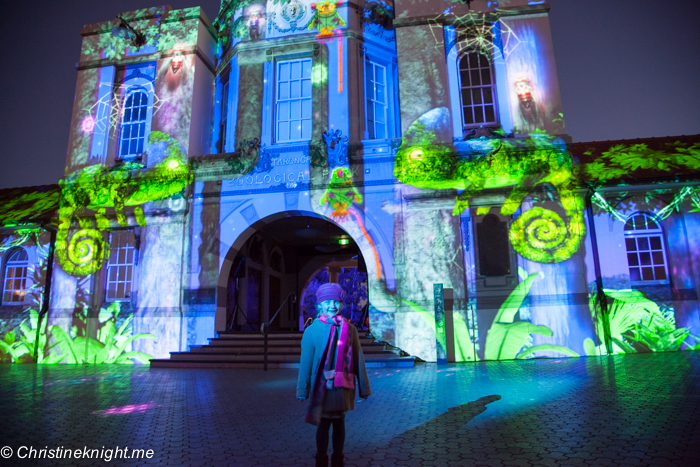 Kids possibly loved this display the most (ours thought it was the show we had come to see in its entirety and were content to just watch it over and over again!), and could be seen running through the lights on the ground, dancing to the music, and squealing with delight as animals they recognised swam, hopped and wriggled their way across the gates. Just magical.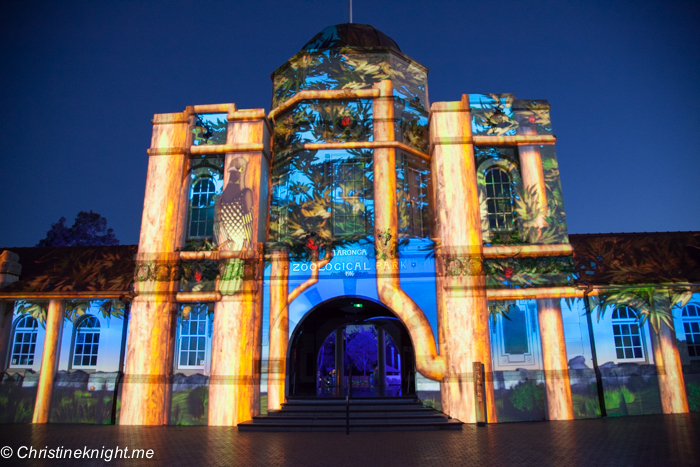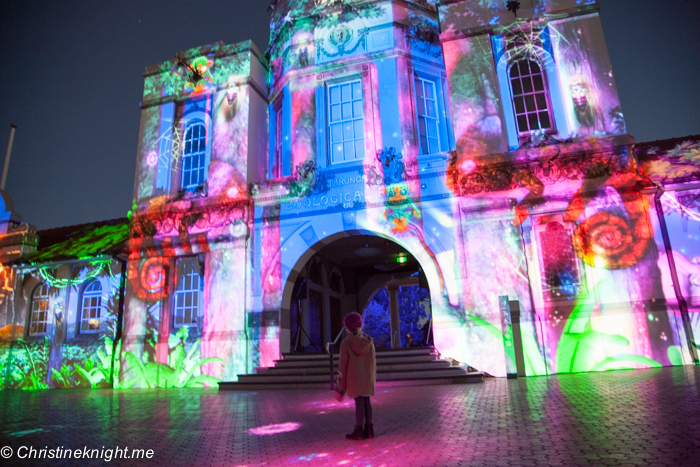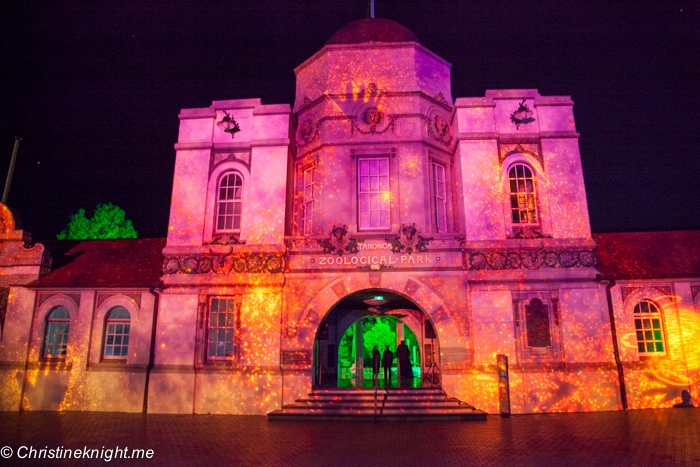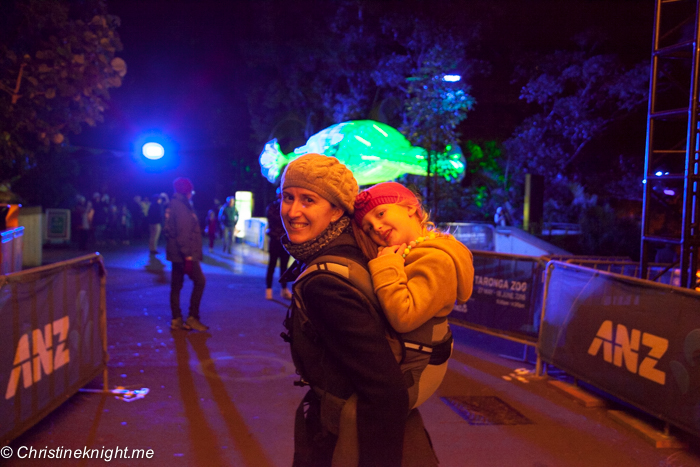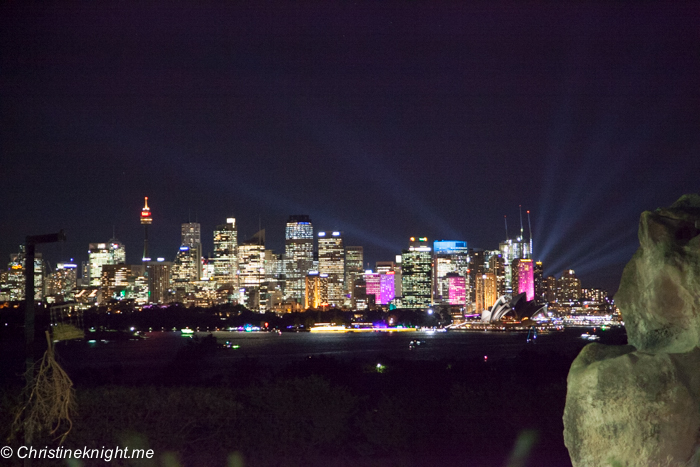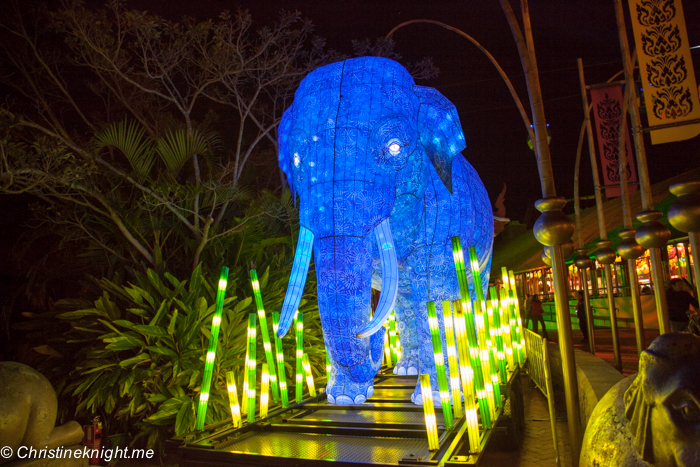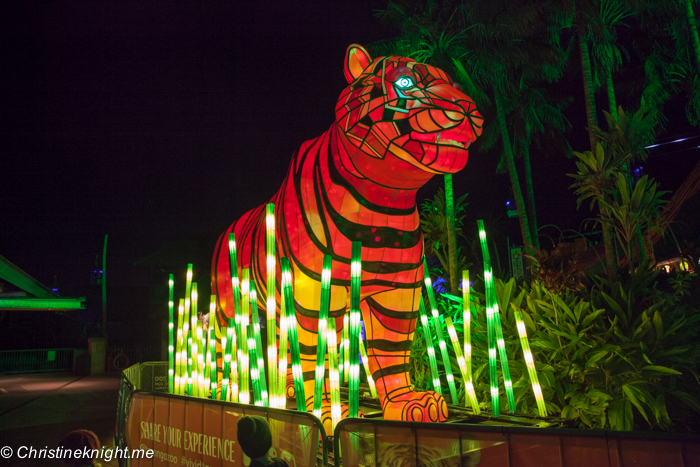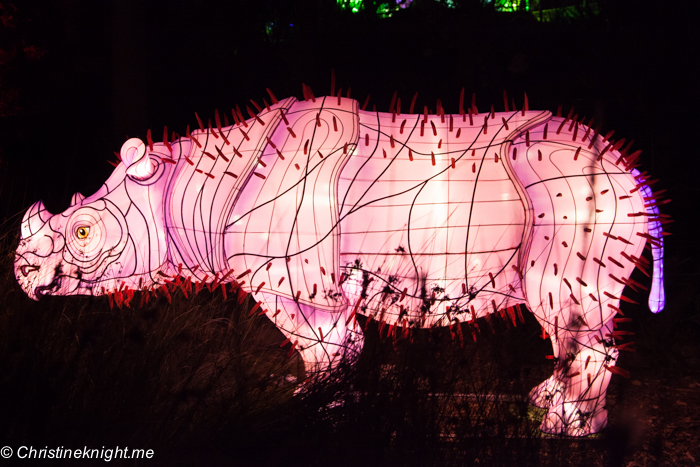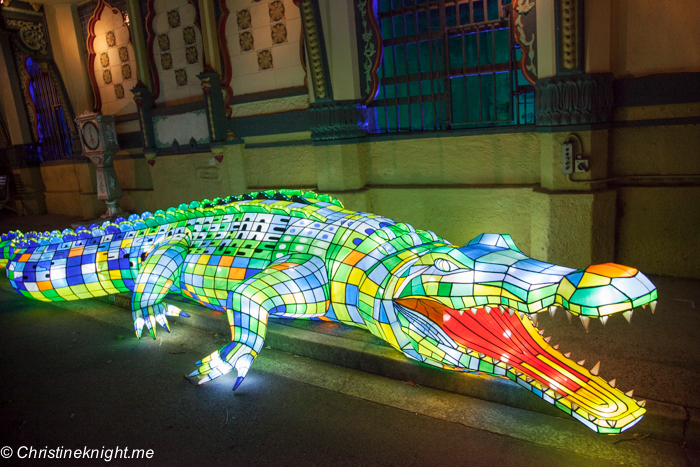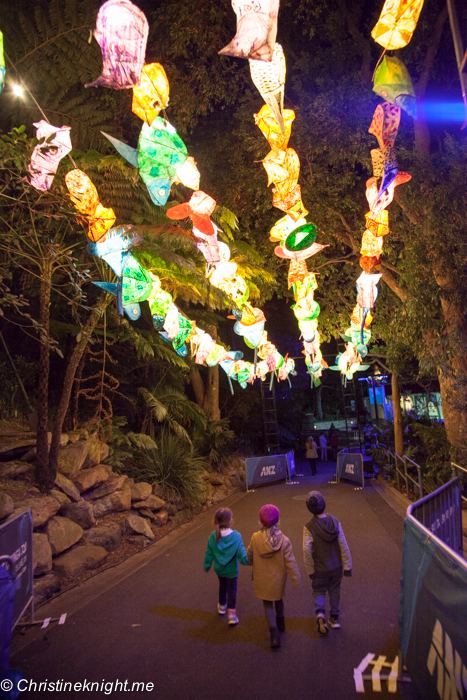 Vivid Sydney at Taronga
Dates: 27 May – June 16, 2016
Hours: 5:30pm – 9:30pm nightly
Prices: $17.95 Adult, $11.95 Child (4-15 years)/Concession. Children under 4 years of age are free.
Parking: Entry after 4pm flat rate $7
More things to do in Sydney
Find a list of the best things to do in Sydney with kids here.
Find things to do in Sydney for free here.
Get a list of the best kid-friendly beaches in Sydney.
Find the best animal experiences in Sydney here.
Visit the best kid-friendly restaurants in Sydney here.
Find the best high teas in Sydney here.
Head to one of the best museums in Sydney here.
Check out things to do in Sydney on a rainy day here.
Enjoy one of the best ocean pools in Sydney here.
First time visiting Sydney? Get tips for first time visitors to Sydney here.