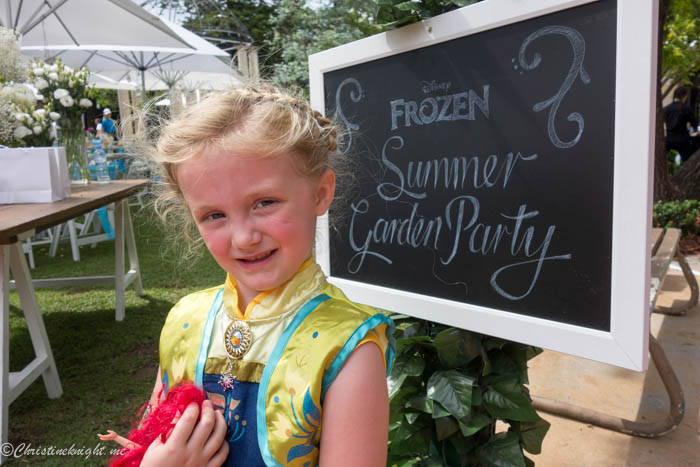 A few months ago, I entered a competition to win tickets to a Disney Summer Frozen Garden Party in Sydney. I didn't think much of it again, until, amazingly, I received an email letting me know that I'd won two tickets to the party. What good luck!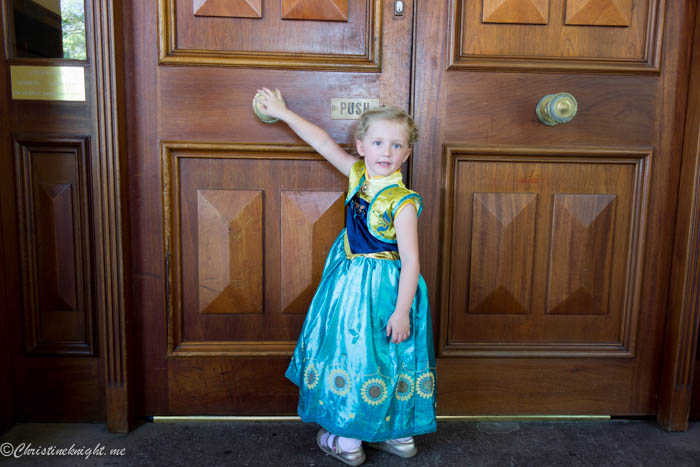 Cheese chose her Anna Frozen Fever outfit after I persuaded her that it was too hot for anything else and promised I'd even do her hair like Anna's. One YouTube tutorial later and a hairdo that kind-of passed for Anna's we were walking into Kurzon Hall with the blaring Frozen soundtrack welcoming us.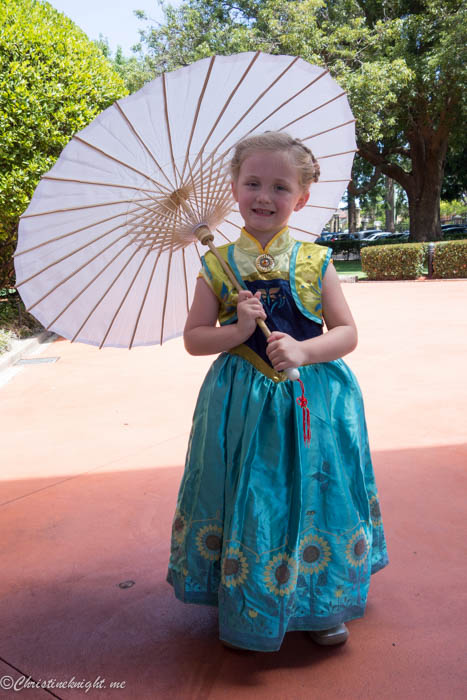 Kurzon Hall in Sydney, where the party was held, kind of resembles a castle, making it the perfect choice for a royal garden party. While summer in Sydney can be anywhere from around 20 degree days to 40, the party day was a particularly scorchingly one, with temps of almost 40dC. It was one of the hottest summer days we'd had – quite ironic to be going a Frozen party in such mad heat!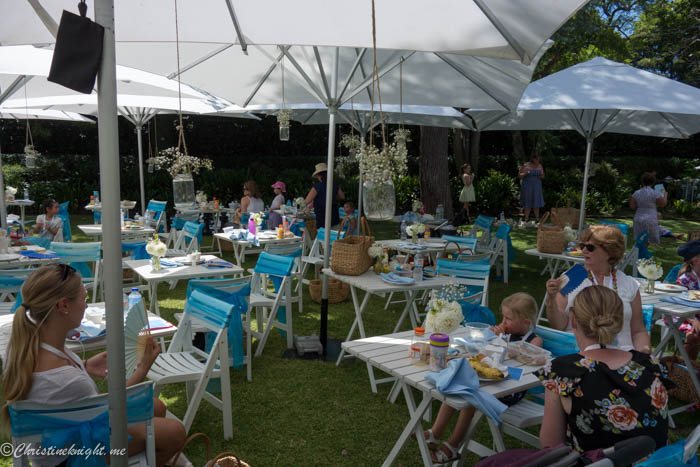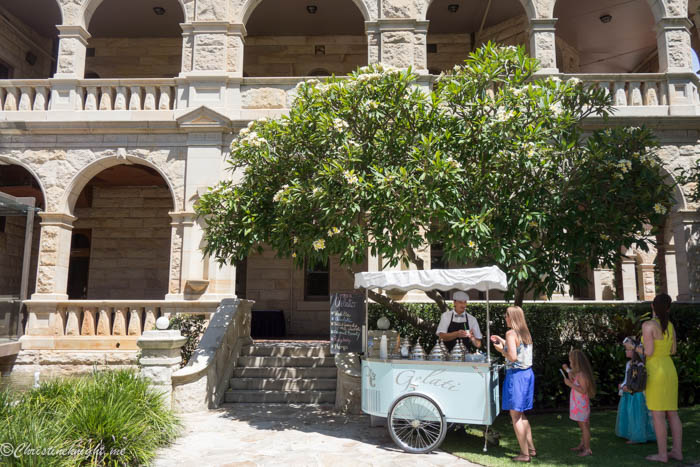 Thankfully the Disney team were well prepared for the heat, with parasols at the entrance, umbrellas covering most of the seating, paper fans dispersed to guests, and free gelato.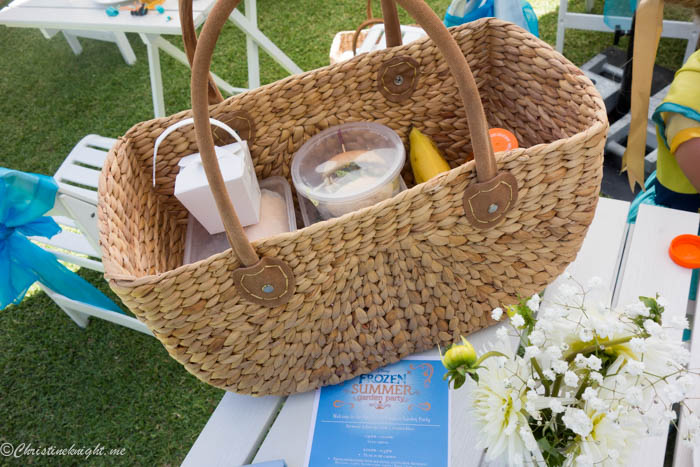 As we chose a table for our special afternoon tea, a hostess greeted us and brought us a giant picnic basket full of delicious goodies. The generous serving could have fed another two of us! We received a vegetarian basket, with quiches, a wrap, a vege roll, brownies, fairy bread, a Frozen cupcake, blue lollies, juices, apples and bananas.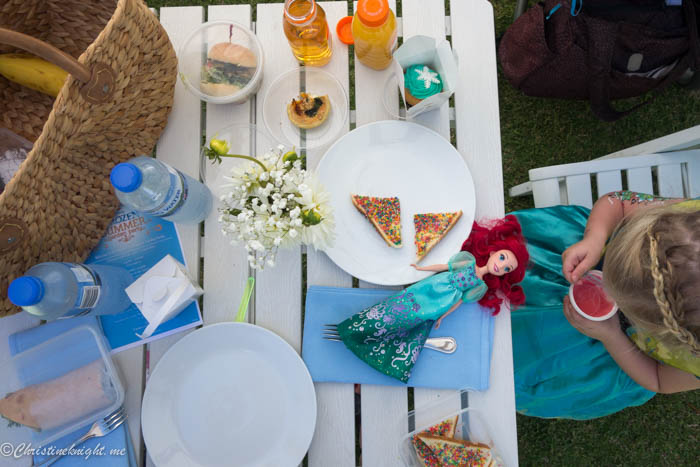 The party had a tight schedule of events that kids could choose to participate in: face painting, horse and carriage ride and meeting Anna, Elsa and Kristoff. In between these events the kids were free to play a variety of old fashioned games like giant naughts and crosses, Jenga and Connect Four. I have to say here, a huge props to the very professional Frozen crew who were decked out in winter costumes and barely looked like they were sweating.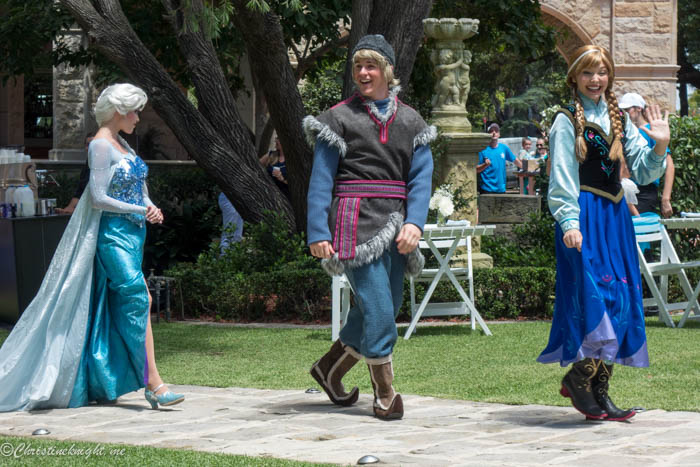 I had thought the highlight event would be meeting the Frozen crew, who looked almost identical to the cast from the movie but then I looked down at the schedule of events and saw that the gorgeous Aussie singer, Ricki-Lee was scheduled to sing a selection of Disney songs. WHAAAAAAAT?!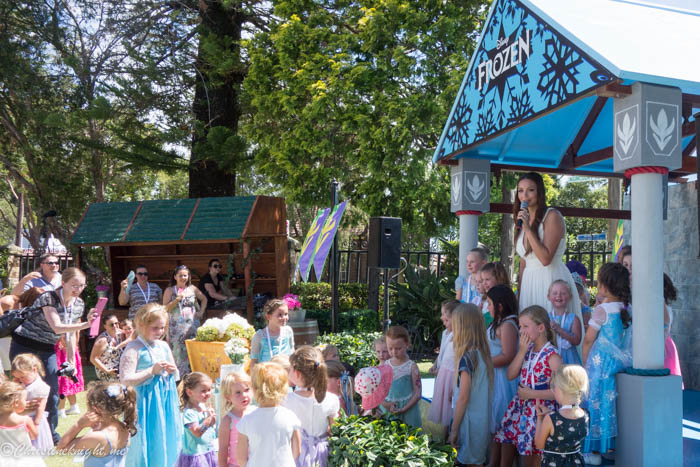 Sure enough, Ricki-Lee turned up and, in sweltering conditions, put on an amazing show. She really has such a gorgeous voice, but, even more than that, she looked like she truly loved the songs, and engaging with the kids. The kids – oh my, they were in heaven. It was like a real life princess from a Disney movie was singing to them. They just couldn't believe their eyes.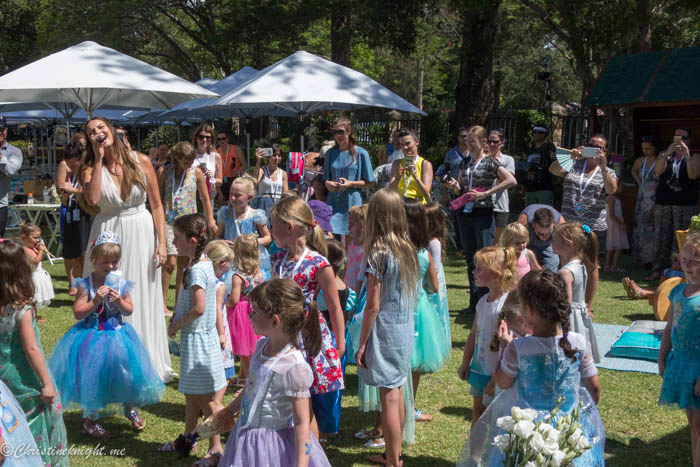 Ricki-Lee sang a few Frozen faves (Do You Want To Build A Snowman? and Let It Go) as well as other well-loved Disney songs, such as Beauty And The Beast, Part Of Your World and A Whole New World. Without a doubt, she made Cheese's day by putting the microphone in front of her during one song so they could sing the song together. For a kid whose dream right now is to be a performer like Katy Perry, it was the most amazing gift to be given.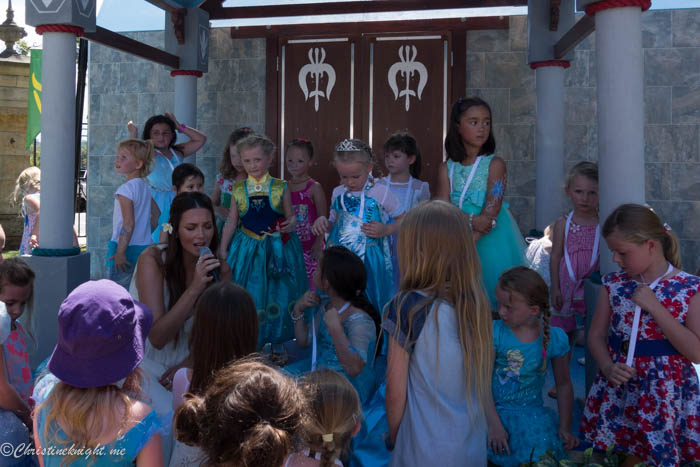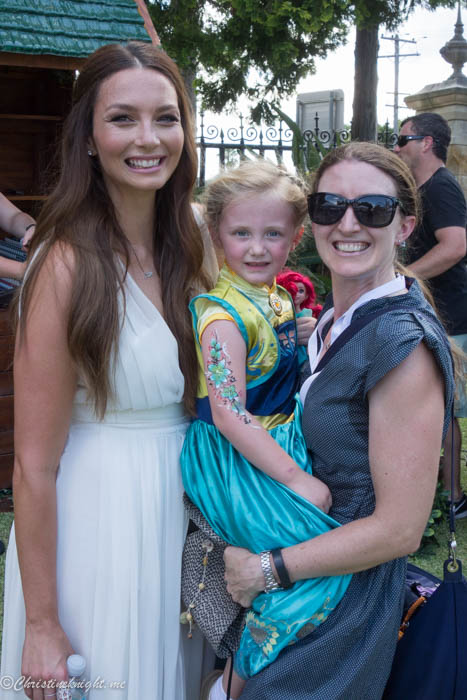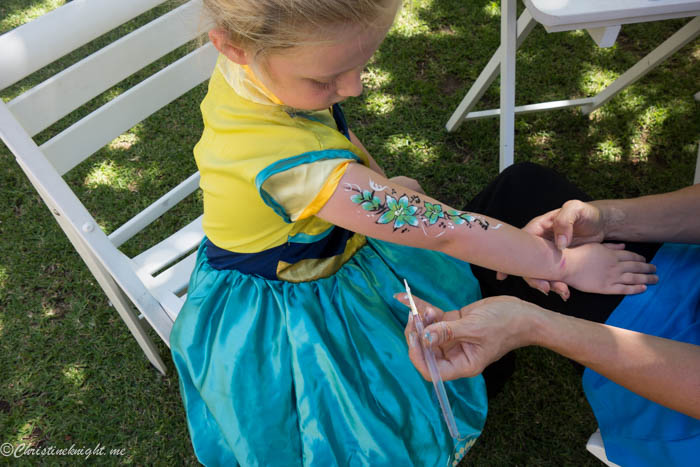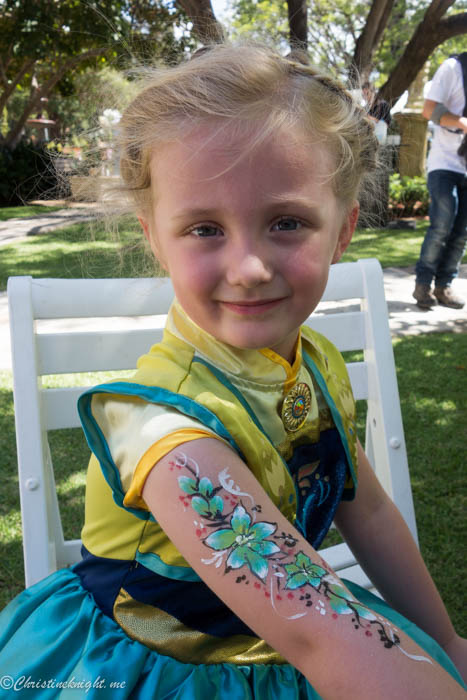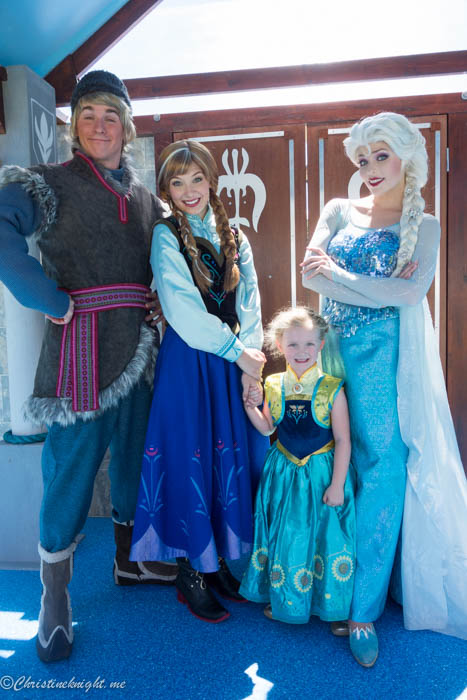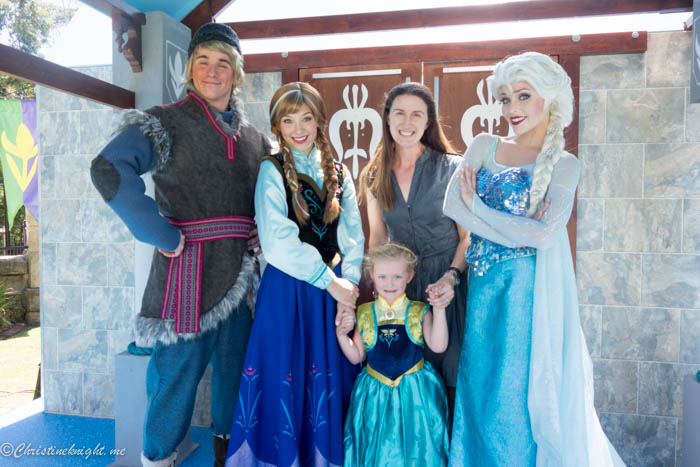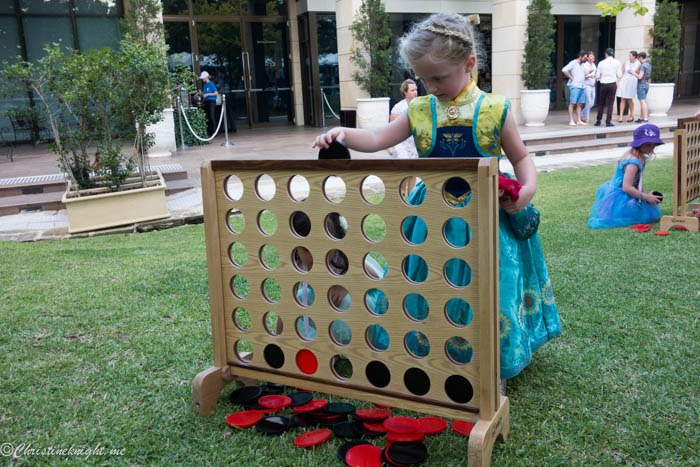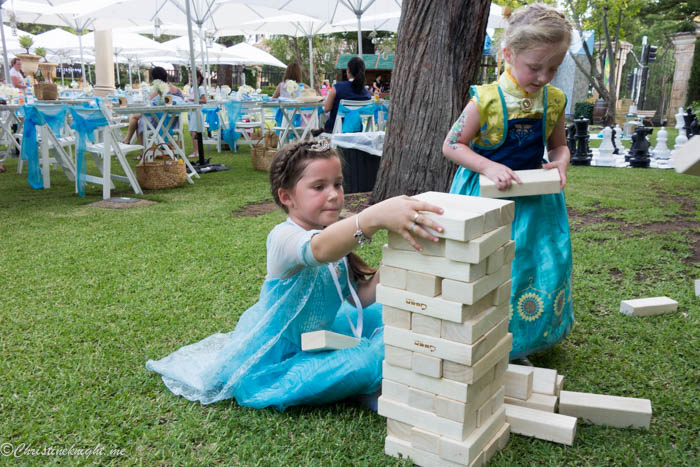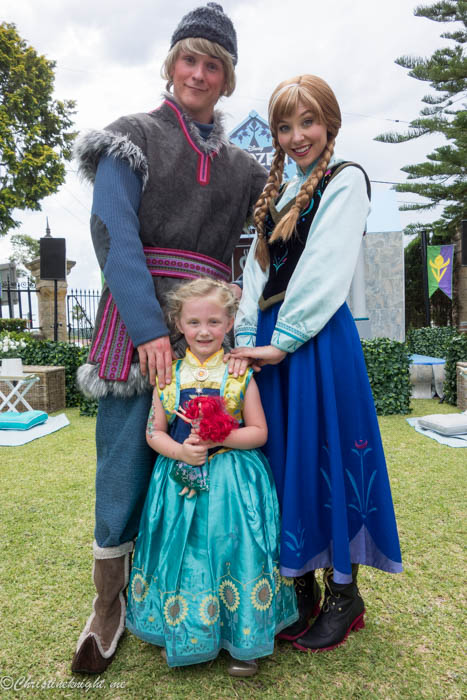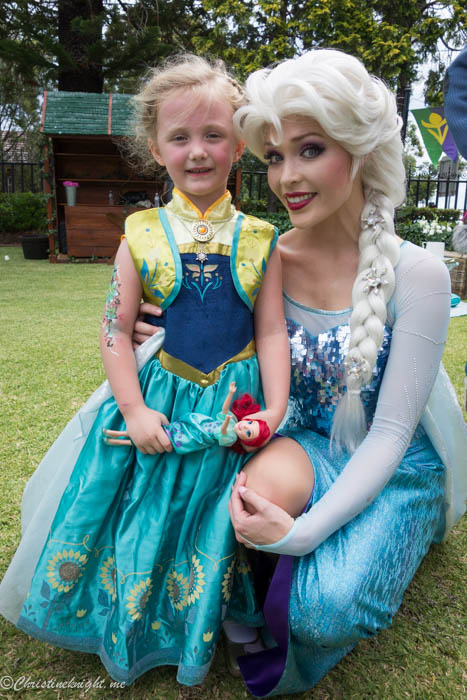 At the end of the party, we were sent home with a gorgeous present – a Disney snowflake necklace – as if all the amazing entertainment wasn't enough of a gift! A huge thank you to Disney for putting on the Frozen Summer Garden Party. We really had the best afternoon – one that I don't think my daughter and I are likely to ever forget.
I highly suggest keeping your eye out for future competitions like this, as, you never know, you might win tickets to the next one!