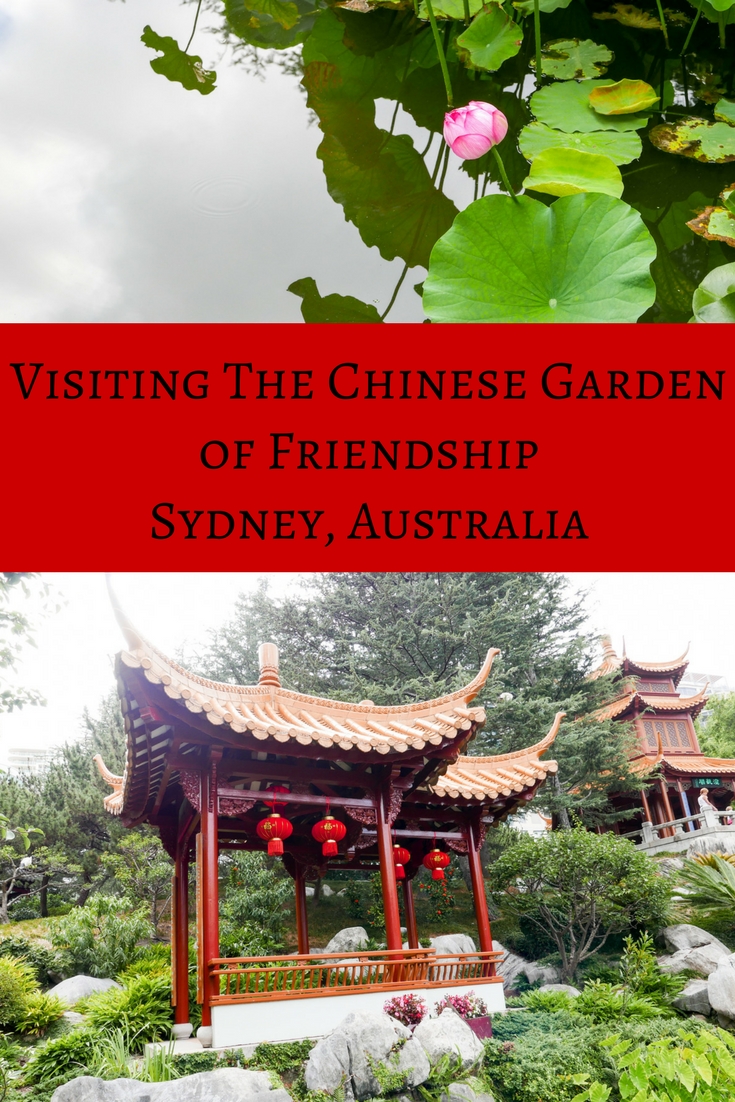 A peaceful way to spend a few hours in Sydney is with a stroll through the Chinese Garden of Friendship at the south end of Darling Harbour.
Chinese Garden of Friendship, Darling Harbour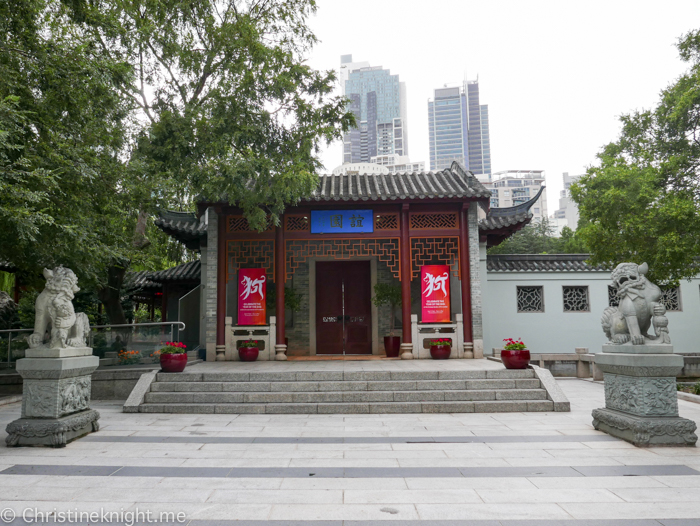 The gardens were built in 1988 as a symbol of friendship between Sydney and the southern Chinese city of Guandong. It was designed and built by Chinese landscape architects and gardeners to reflect the "yin-yang" Taoist principles and the elements of earth, fire, water, metal and wood.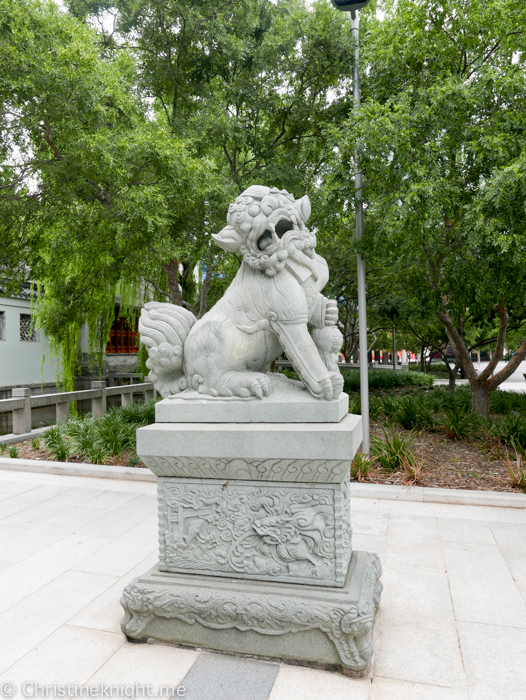 The two lions at the entrance, guarding the gardens, also represent yin and yang. If you're into in Feng Shui, you'll be interested to know that the garden is also designed to encourage the flow of "qi", or "life force".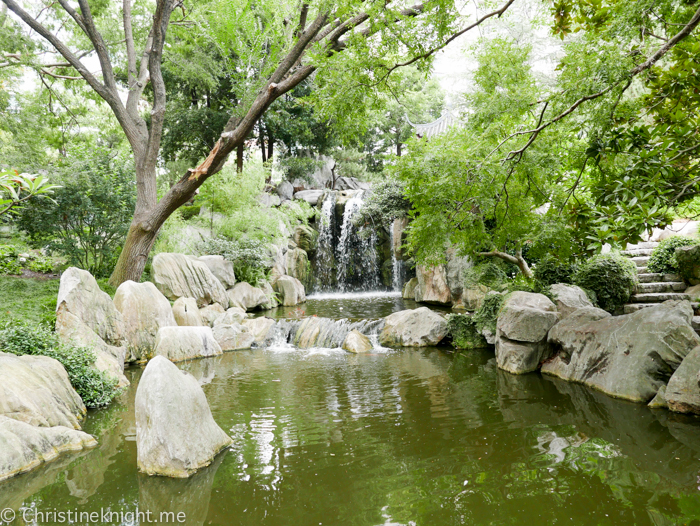 We really enjoyed strolling through the gardens. They are serene, even when travelled through at high speed by a six-year-old. The gardens feature waterfalls, lagoons with lotus plants, lakes, pavilions, sculptures, and wildlife such as koi carp, birds and water dragons.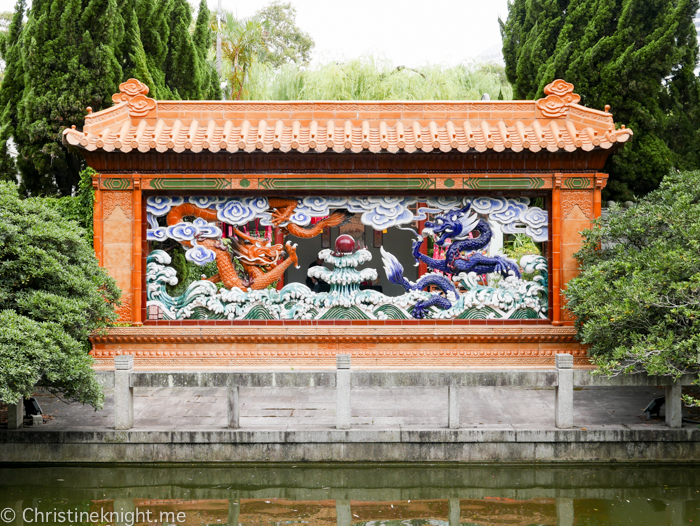 A feature we particularly liked was the Dragon Wall with its two imperial dragons. The brown dragon represents Guangdong and the blue New South Wales, playing with the pearl of friendship. It's just stunning.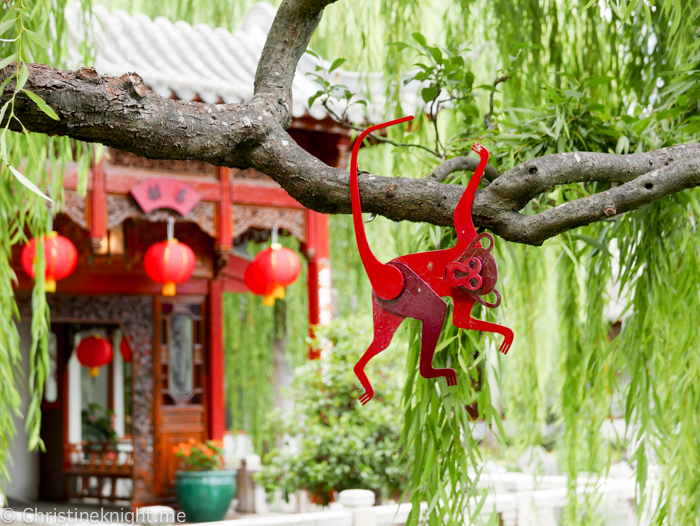 Kids will enjoy the free Emperor's Quest, a self-guided adventure for ages 5-12. The quest takes visitors to find the 12 animals of the Chinese lunar calendar hidden throughout the garden. Each animal has a clue to help find it, and information on it once it's found.
Visitors, both adult and children, can also dress up in traditional Chinese costumes from the Ming and Ching dynasties (costs and extra $10 adult $5 kids).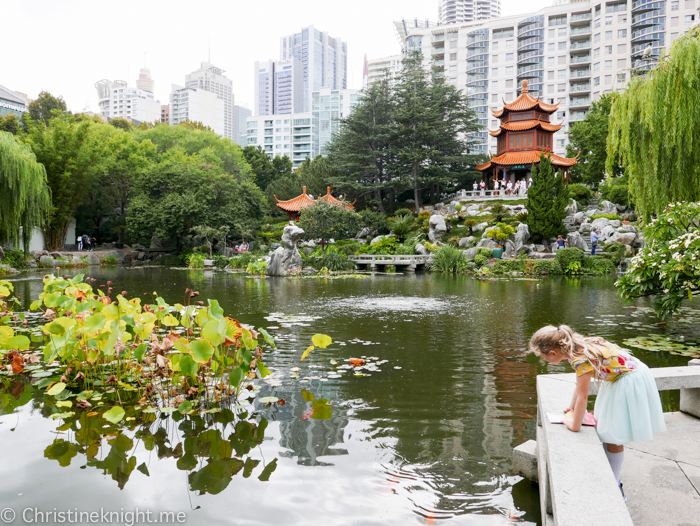 The gardens holds plenty of free programs throughout the year including school holidays, with activities such as tai chi classes and lantern painting.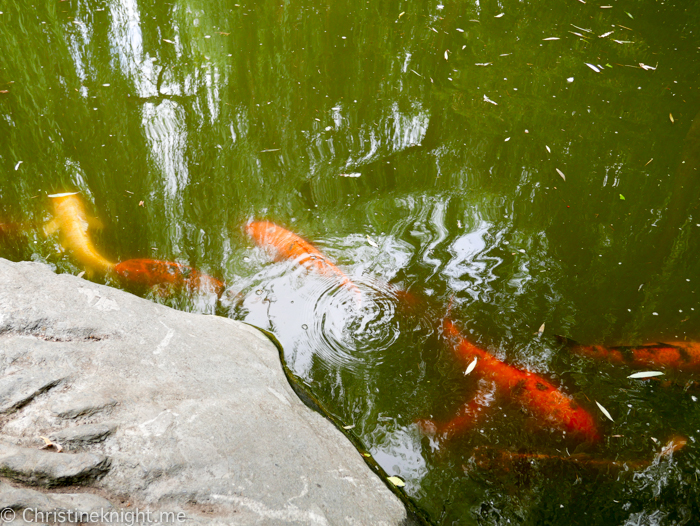 Visitors can also enjoy the daily koi feeding at 11:30 am.
Last stop before leaving the gardens is the Teahouse, where a range of traditional Chinese refreshment are served. I've heard the scones are fantastic.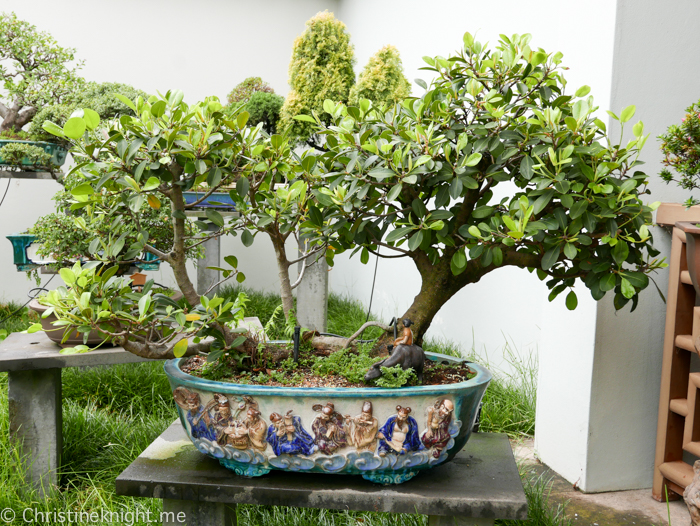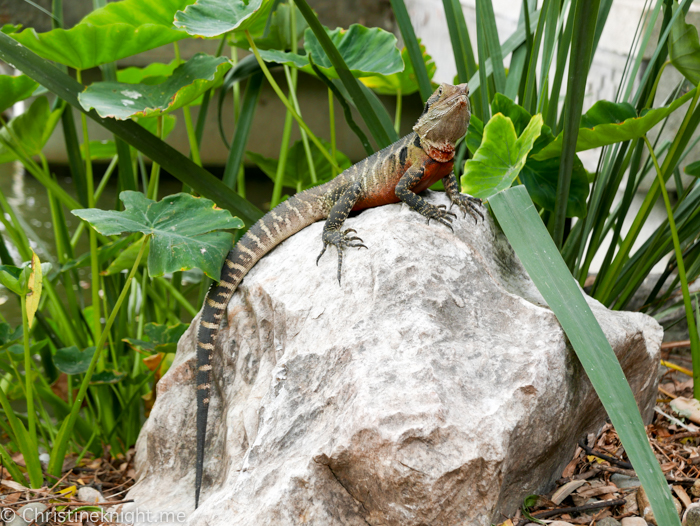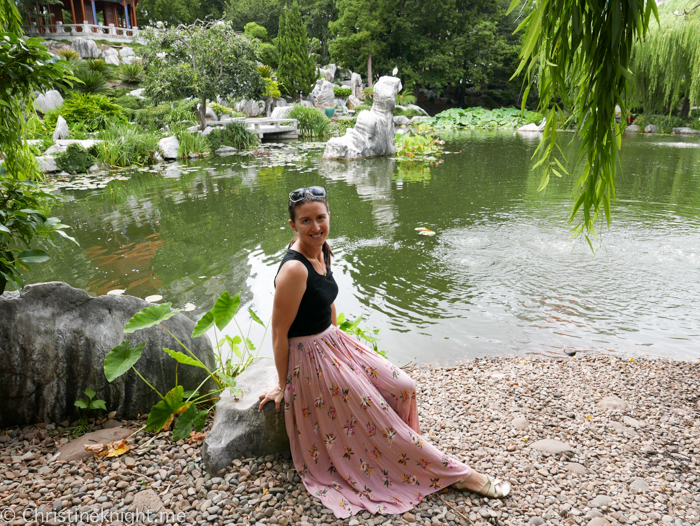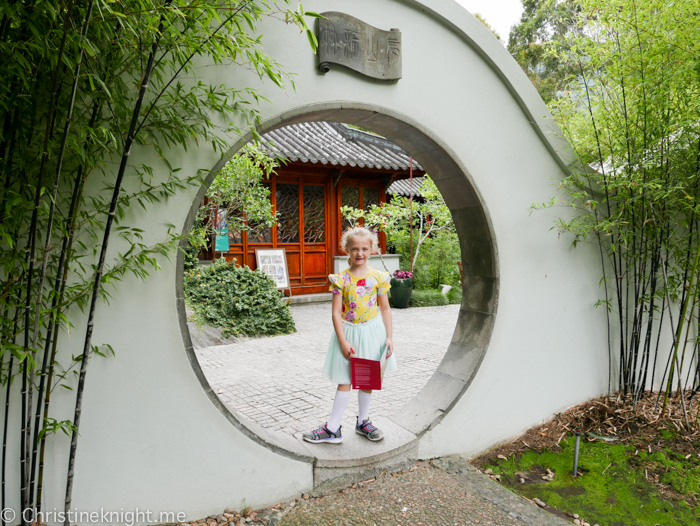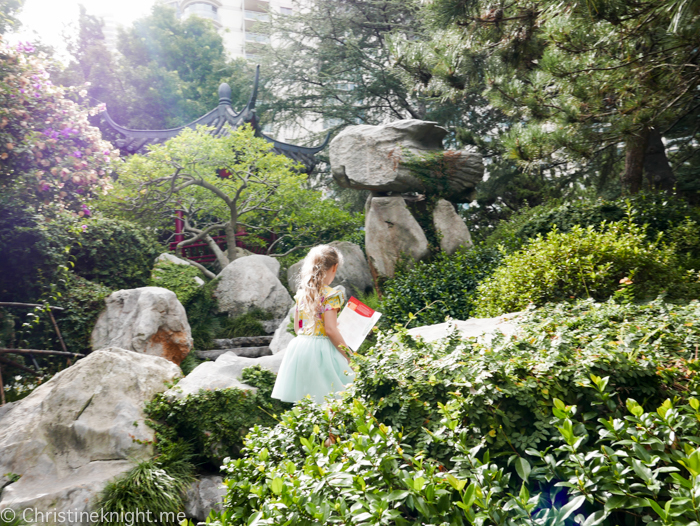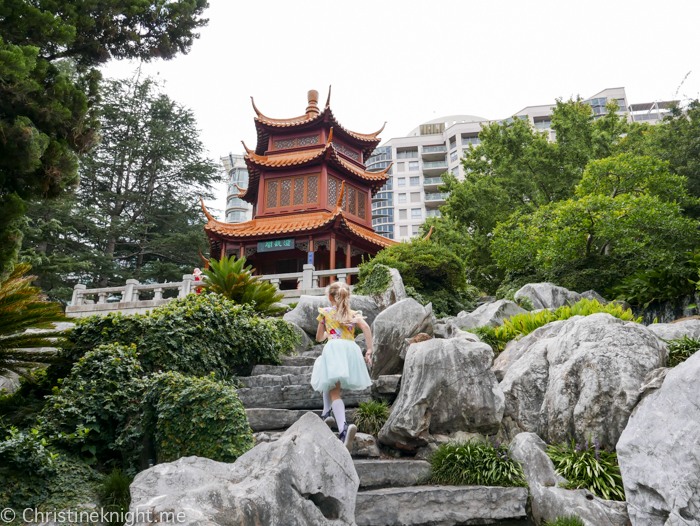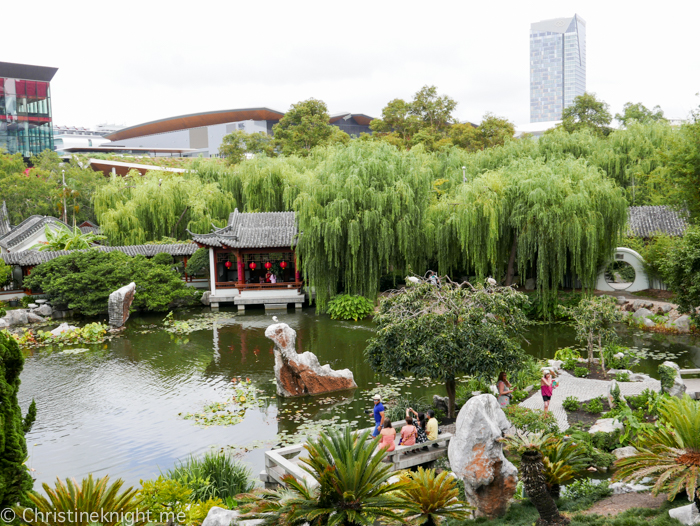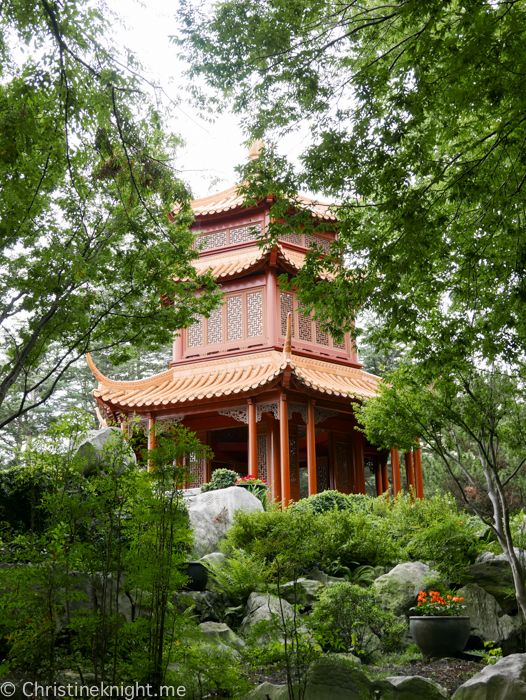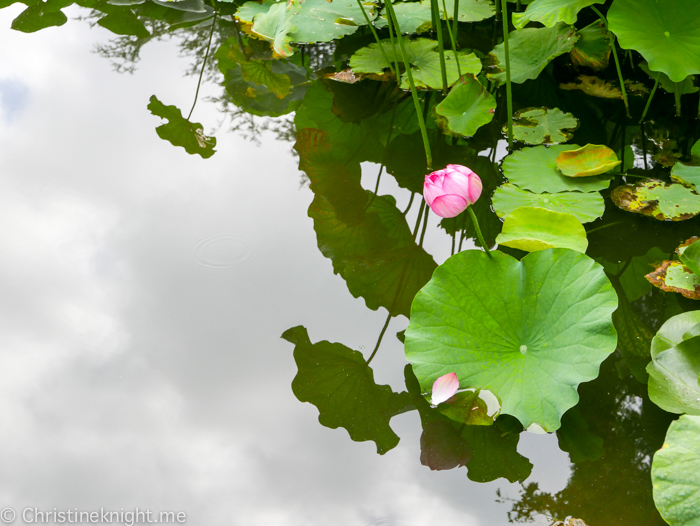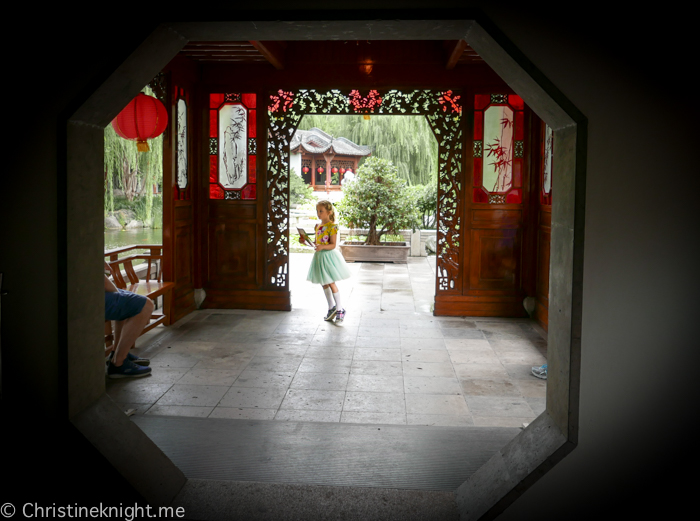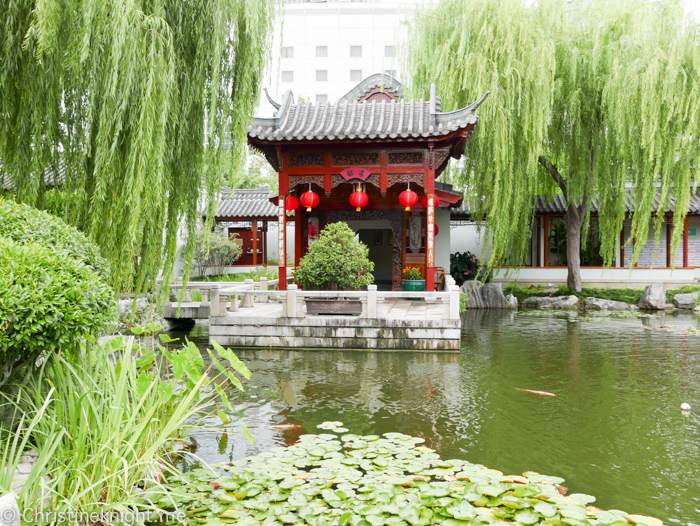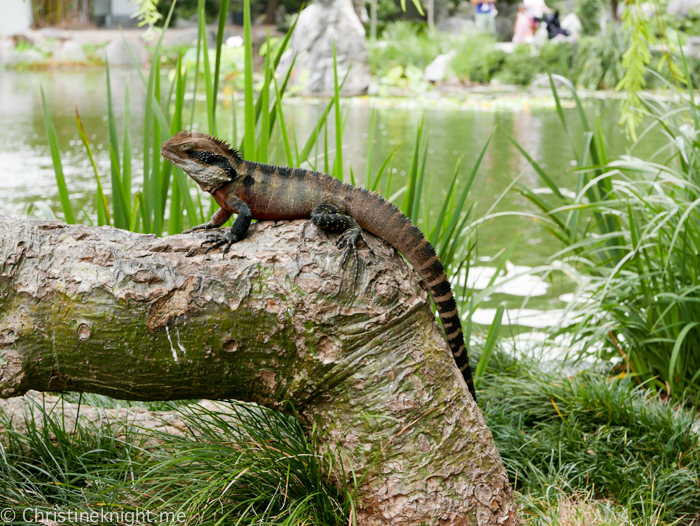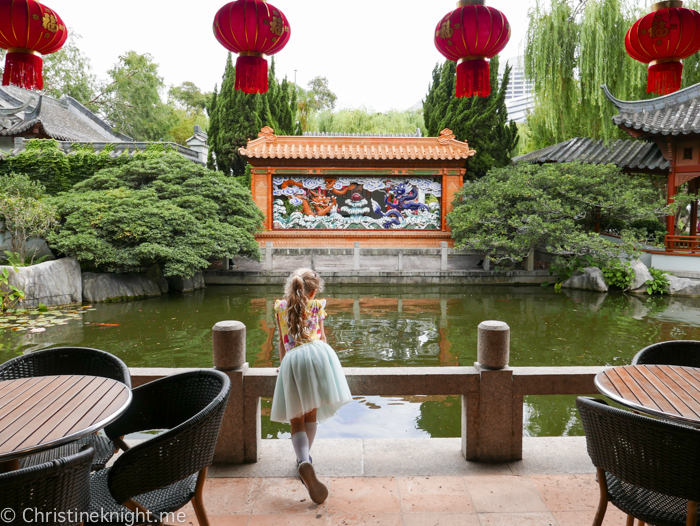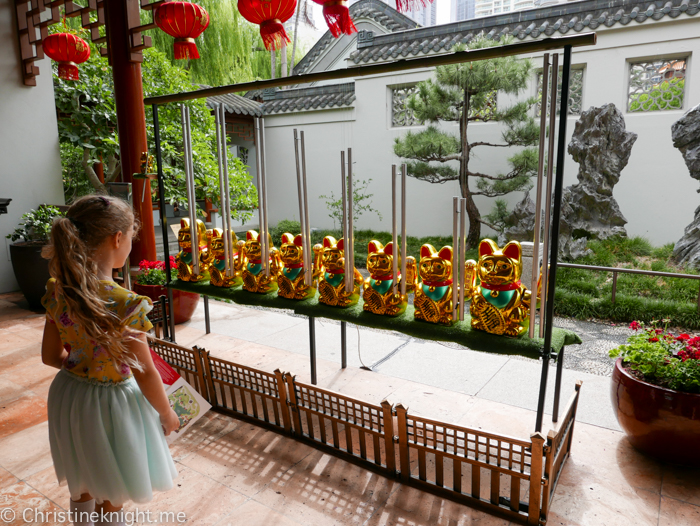 Chinese Garden of Friendship
Darling Harbour
Hours: Open daily 9:30am-6pm (Apr-Sep), 9:30am-5:30pm (Oct-Mar). Closed Good Friday and Christmas Day. 
Cost: Adult $6, kids under 12 $3, family (2 adults, 2 kids) $15, concession $3, senior $4.50.
Accessibility: the lower pathways and pavilions are very accessible for wheelchairs and strollers. The steps and rocky pathways in the upper garden are more difficult.  
Facilities: Accessible toilet and baby change facilities.
Online: chinesegarden.com.au
More things to do in Sydney
Find a list of the best things to do in Sydney with kids here.
Find things to do in Sydney for free here.
Get a list of the best kid-friendly beaches in Sydney.
Find the best animal experiences in Sydney here.
Visit the best kid-friendly restaurants in Sydney here.
Find the best high teas in Sydney here.
Head to one of the best museums in Sydney here.
Check out things to do in Sydney on a rainy day here.
Enjoy one of the best ocean pools in Sydney here.
First time visiting Sydney? Get tips for first time visitors to Sydney here.