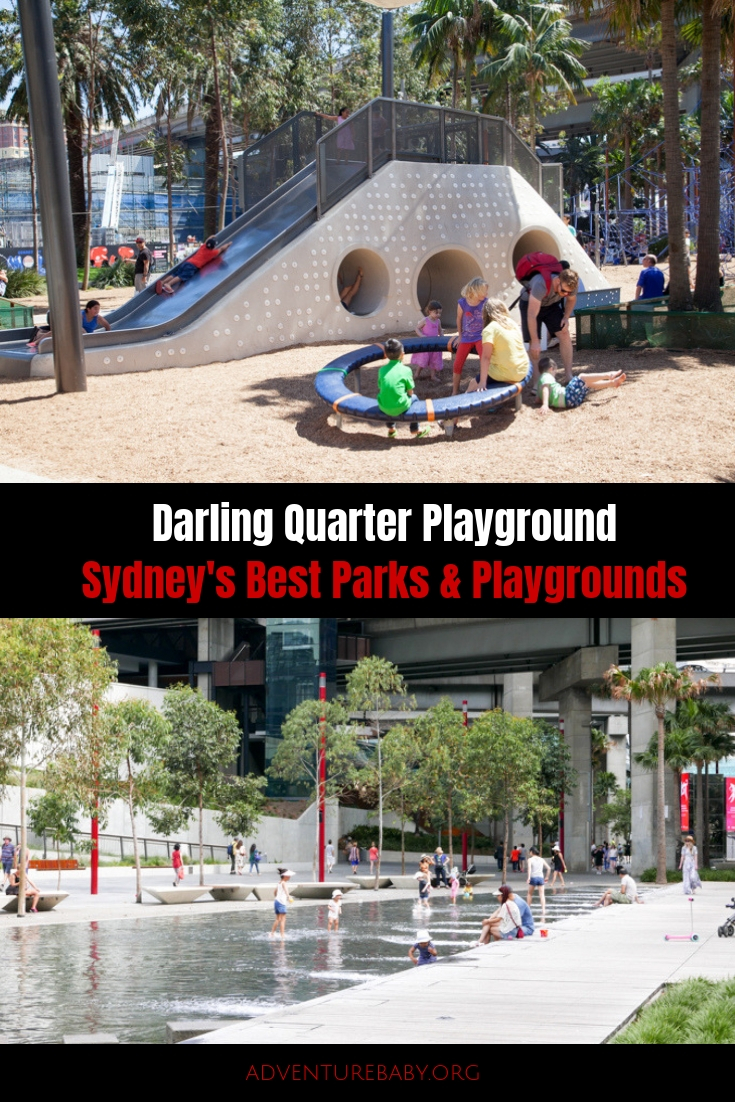 The Darling Quarter playground is one of the best playgrounds in Sydney. With a huge water play area, climbing ropes for big and little kids, swings, slides, and a flying fox, there's enough to entertain (and wear out) kids for an entire day.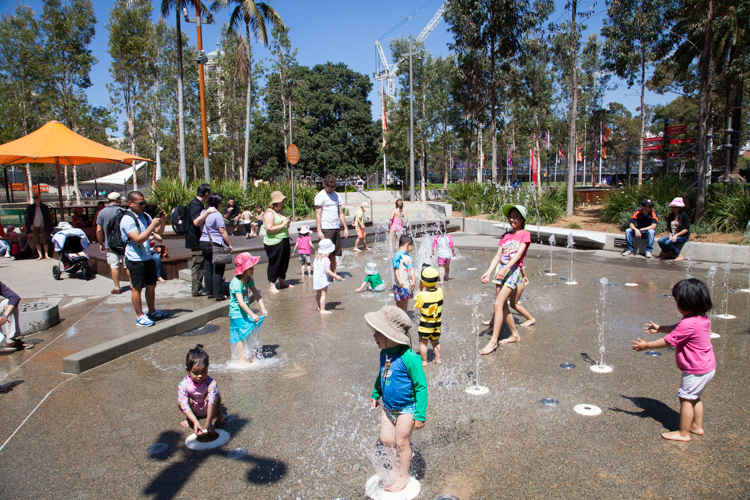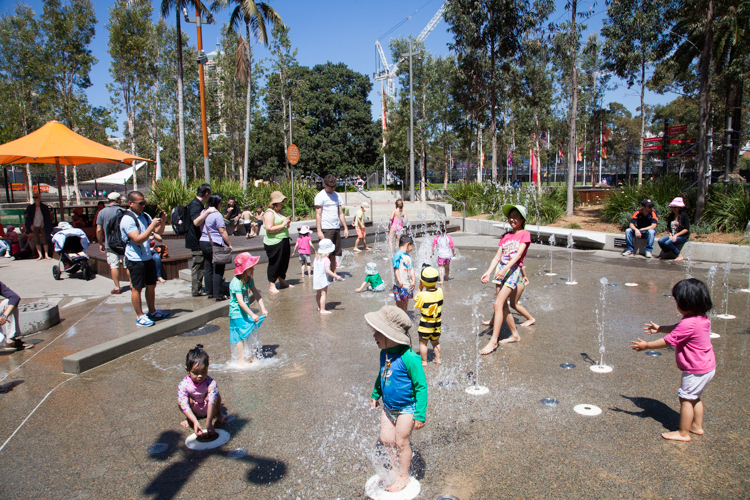 The playground is fantastic for kids of all ages – note however that it is not contained and is in a very busy area, so keep a very close eye on your kids.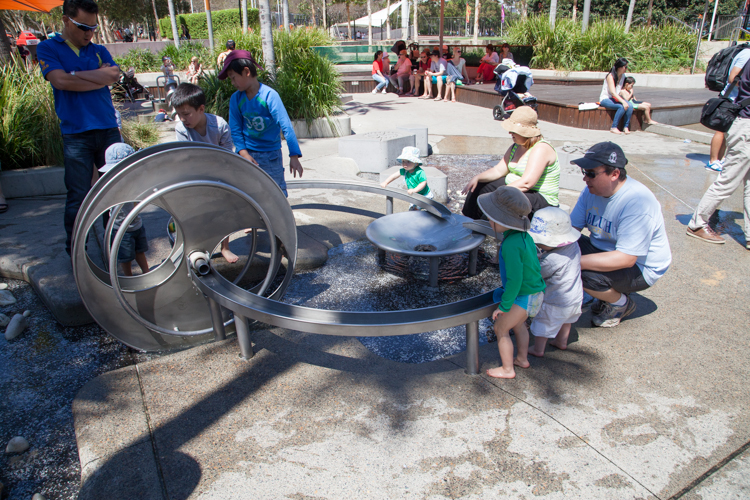 Water scoop: turn the wheel, get wet!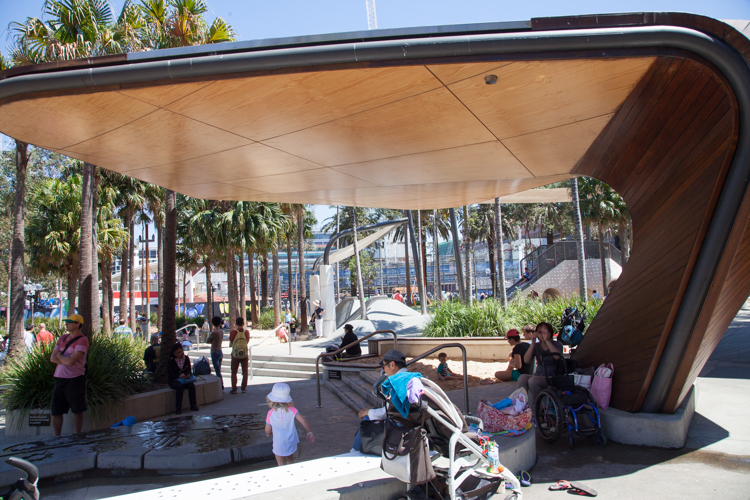 Lots of shade over rest and play areas.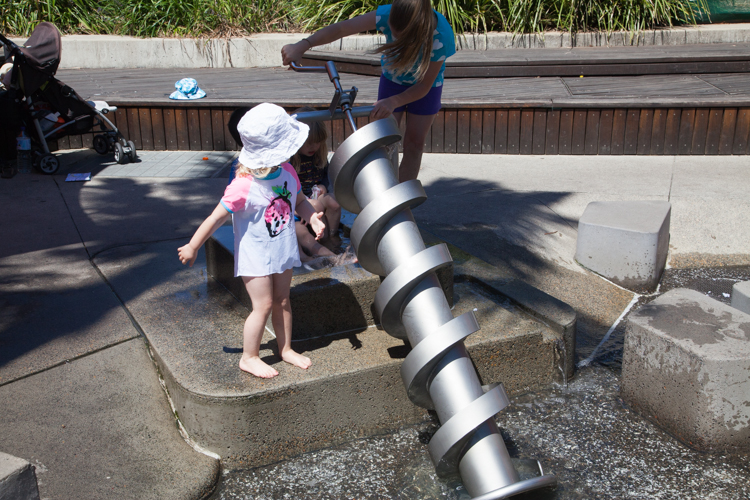 An Archimedes water screw!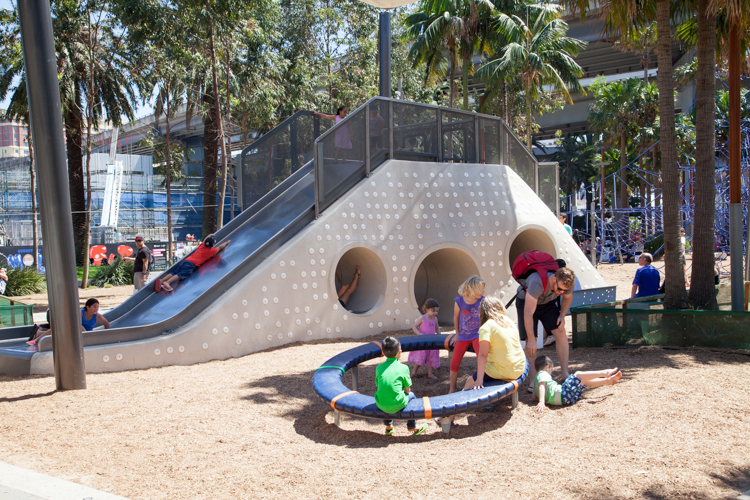 Three-metre high giant slide and supanova wheel.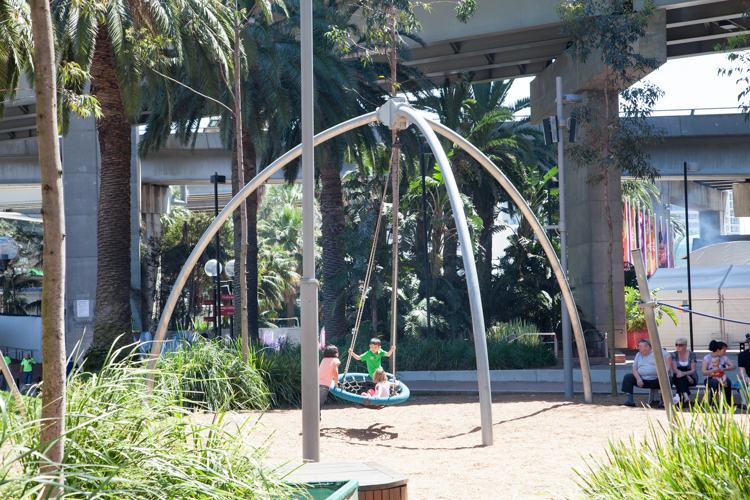 3D ring swing.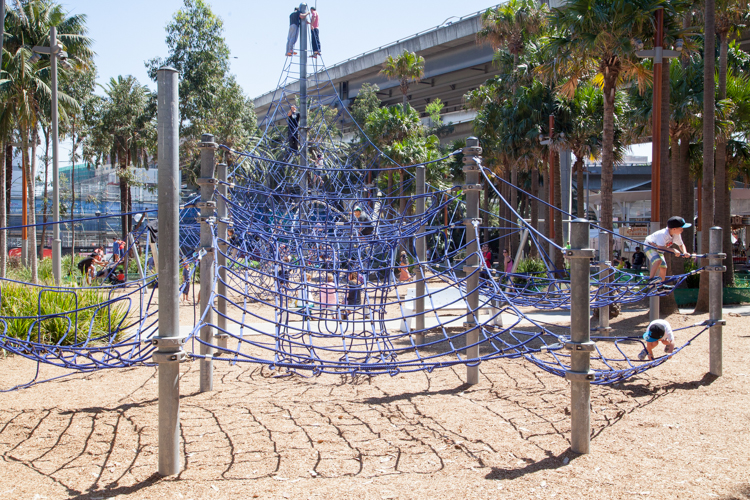 10-metre high octanet.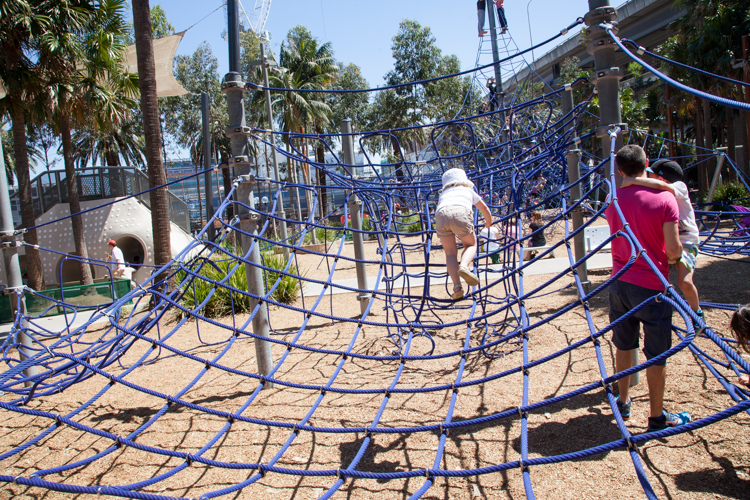 Baby ropes.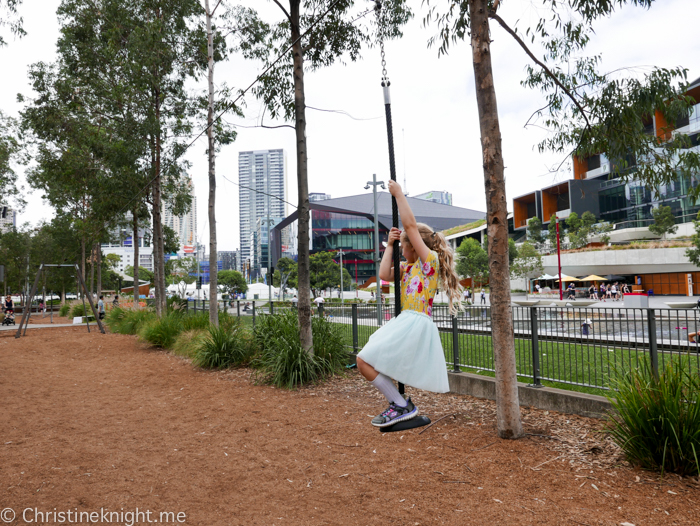 21-metre long flying fox.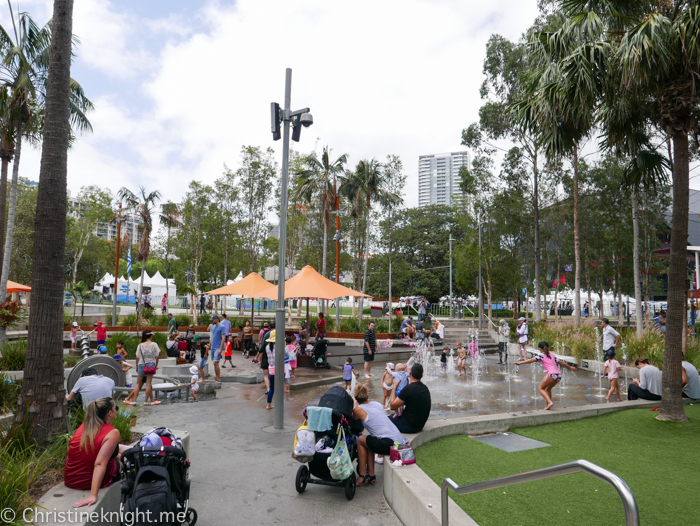 There are bathrooms in the park as well as extra bathrooms that can be used at the nearby Lendlease Theatre.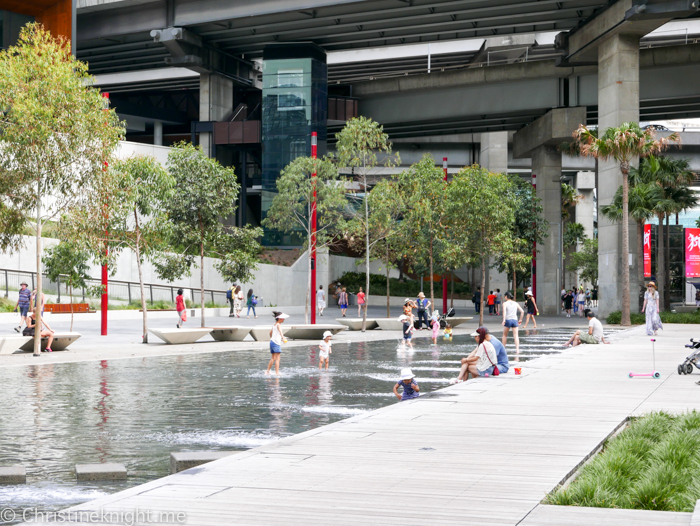 The old fountains that we used to love to play in have been given a facelift of late and have turned into a water feature that is also popular for wading in in summer.
There are plenty of food options in all directions – our fave is Fratelli Fresh.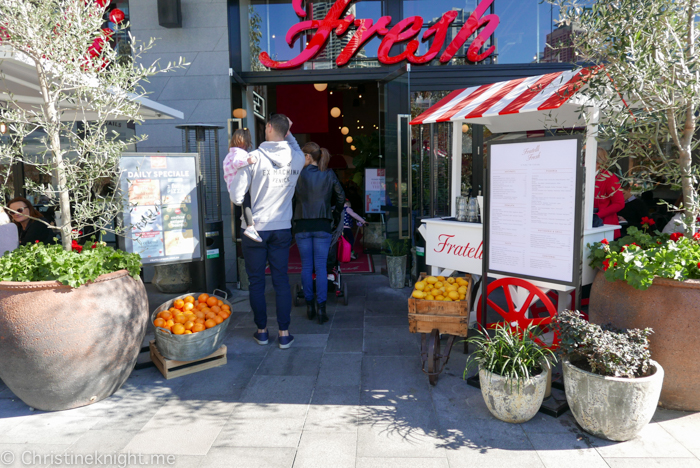 Read more about Fratelli Fresh Darling Harbour here.
Darling Quarter Playground
1-25 Harbour Street, Sydney
Bathrooms: Several very clean bathrooms with change facilities.
Picnic tables: No
Shade cover: Partial (not over the water area)
Cafe: Yes
Skatepark: No
Off-street parking: No (Use the Darling Quarter Wilson car park)
Children's playground: Yes
Water features: Yes
Get Directions