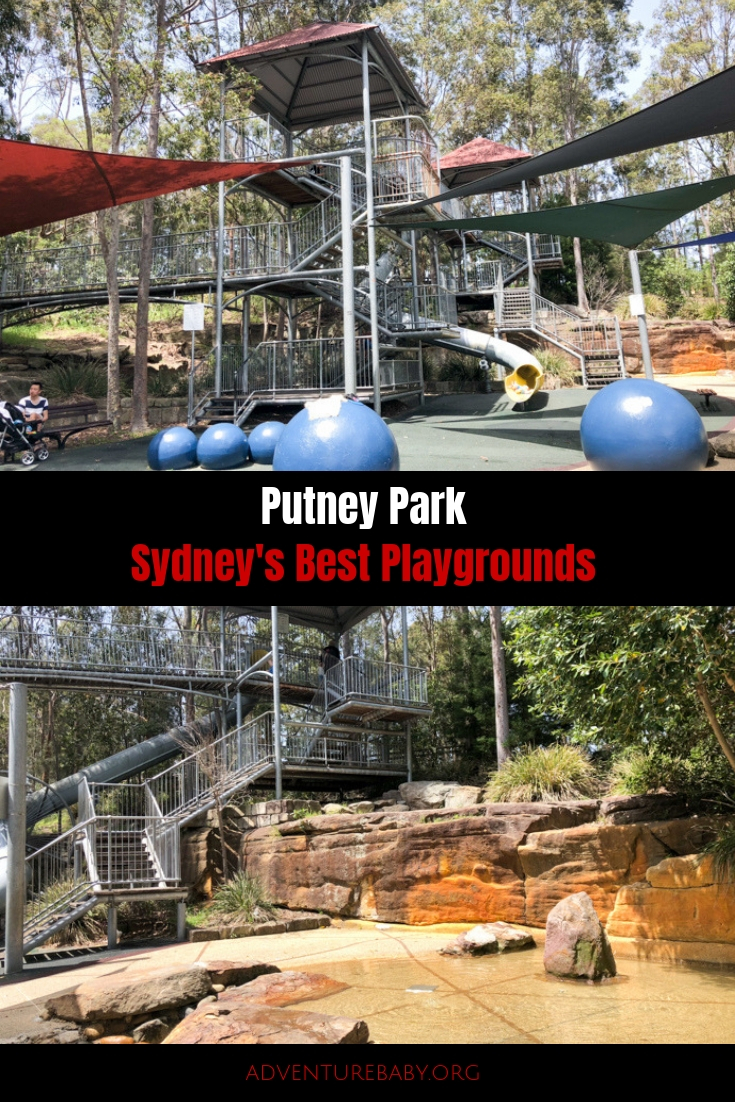 Putney Park Playground and Water Park
A fantastic playground for kids of all ages, Putney Park has some really unique features.
The large climbing structure dominating the playground is best for older kids, had has a long slide that looks scarier than it actually is to ride inside.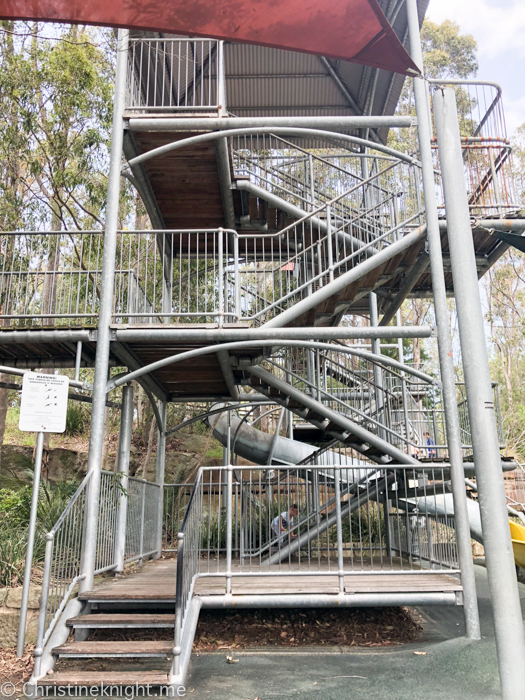 At the bottom of the slide and climbing structure is a water park that is semi enclosed by a stone retaining wall.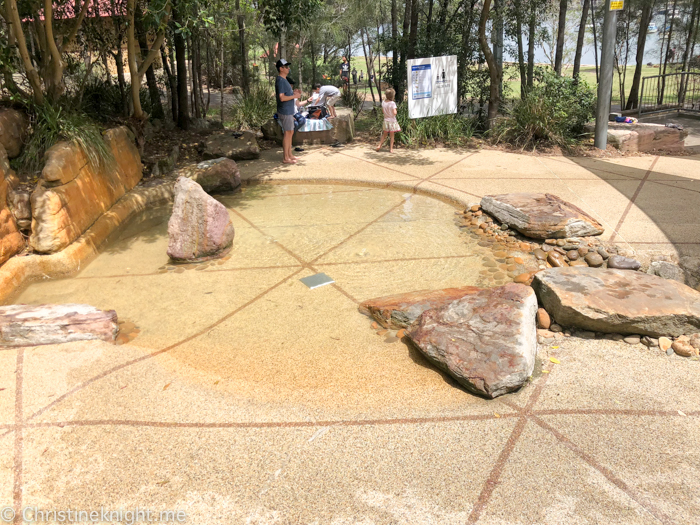 The Putney water park has two shallow pools connected by a pebble stream. The upper pool is best suited for toddlers as it is the most shallow of the two pools, but it is not covered by a shade cloth. This does however mean the water is warmer in this pool.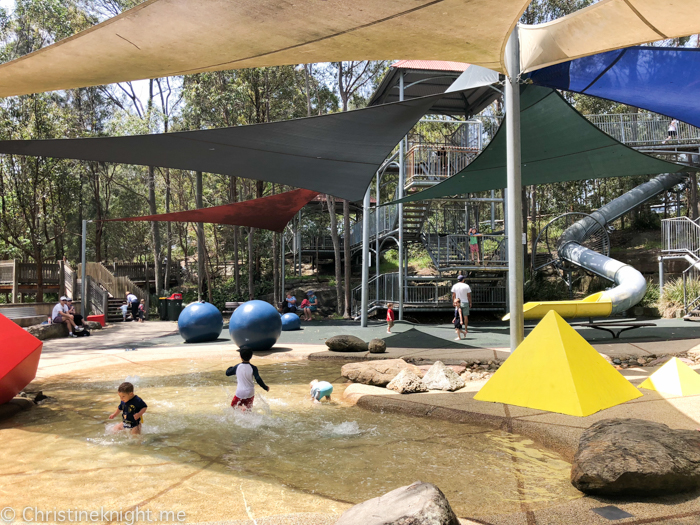 The lower pool is a bit deeper. Neither pool is very deep – the deepest part would be around 30cm.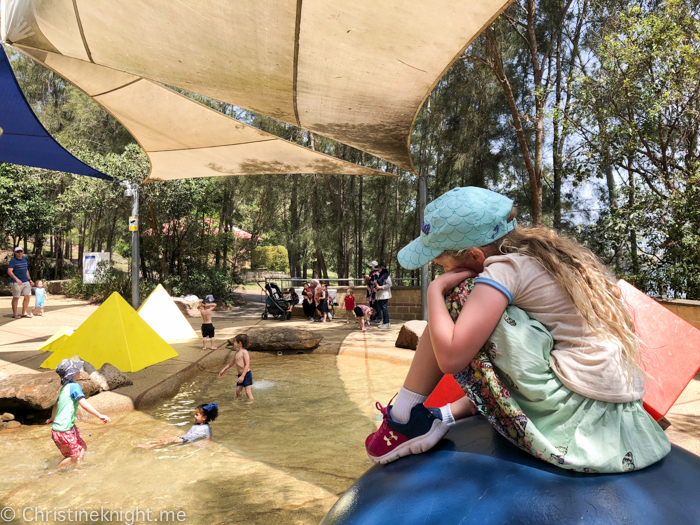 Around the pools are brightly coloured shapes that the kids enjoy trying to climb.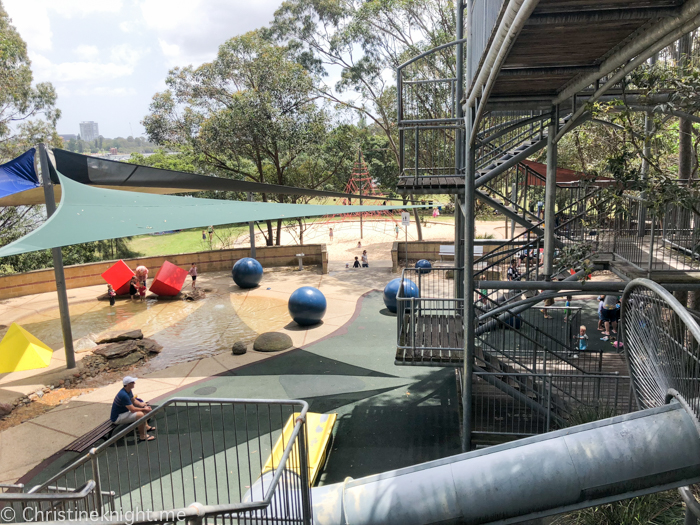 There are plenty of places for parents to sit in the shade around the edges of the park.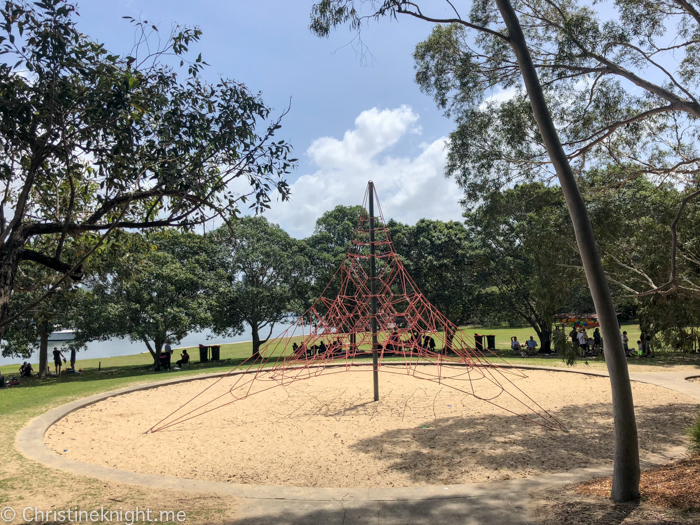 A few steps down from the main playground is a large climbing frame inside a sandpit.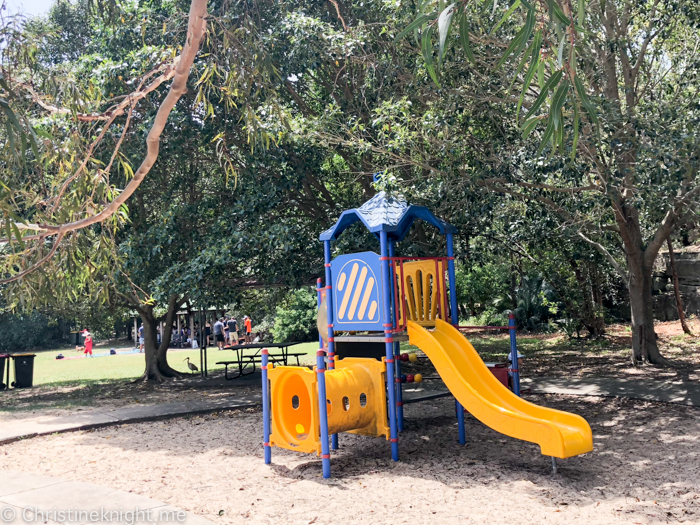 There is a small, traditional kids playground next to it.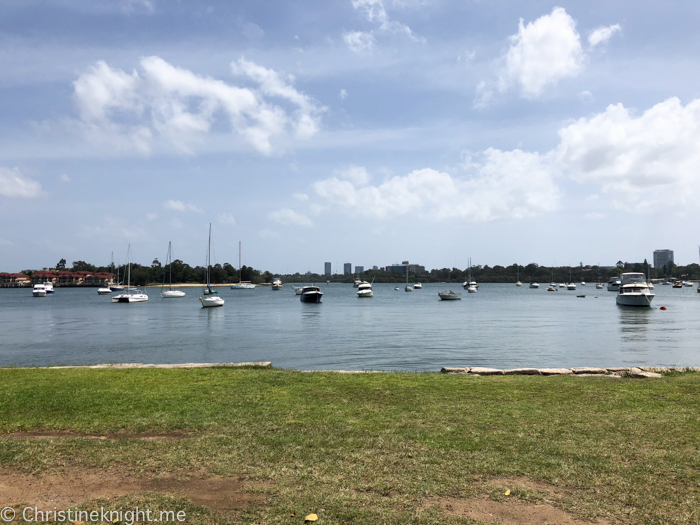 Putney Park is located on the western foreshore of Putney, giving the park excellent water views.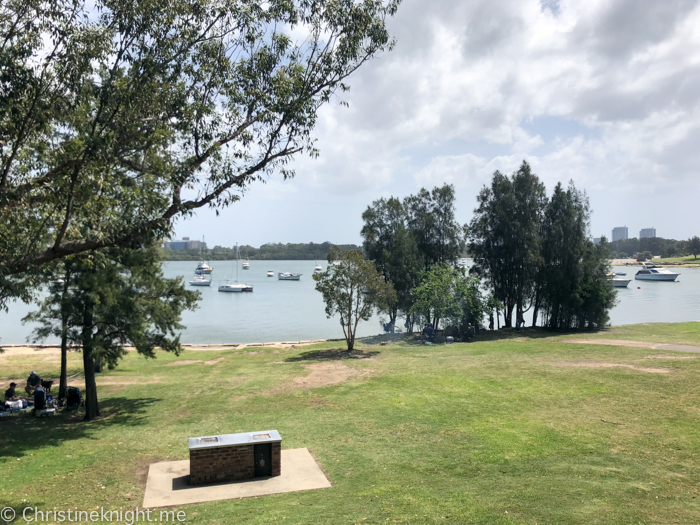 There are plenty of shady trees for picnics, barbeque facilities and shaded picnic tables.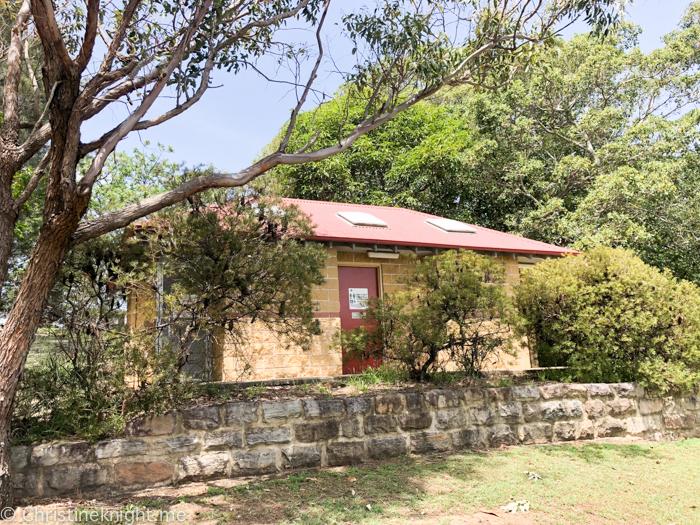 Clean, maintained public bathrooms are located near the playground.
There is an on-site, free public car park at the entry from Pellisier Road near Jetty Road.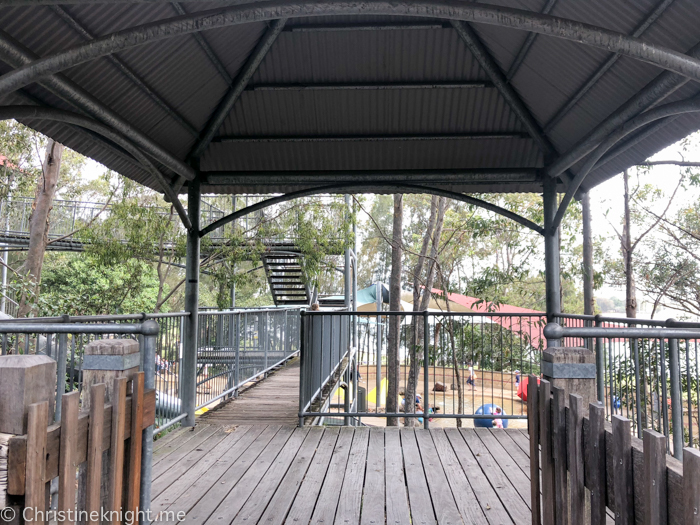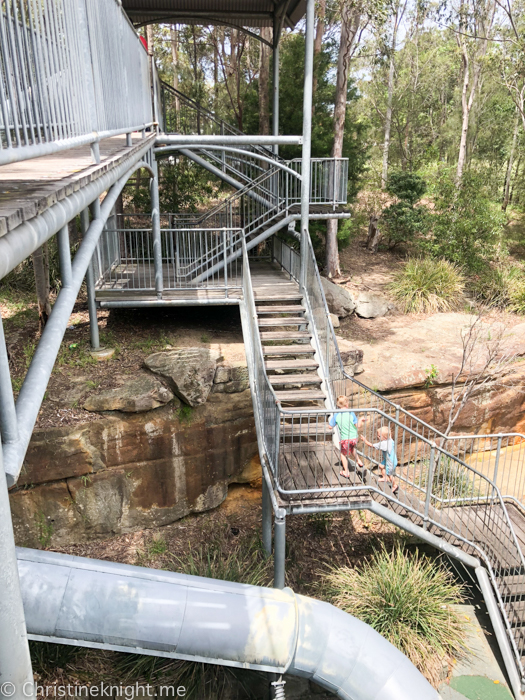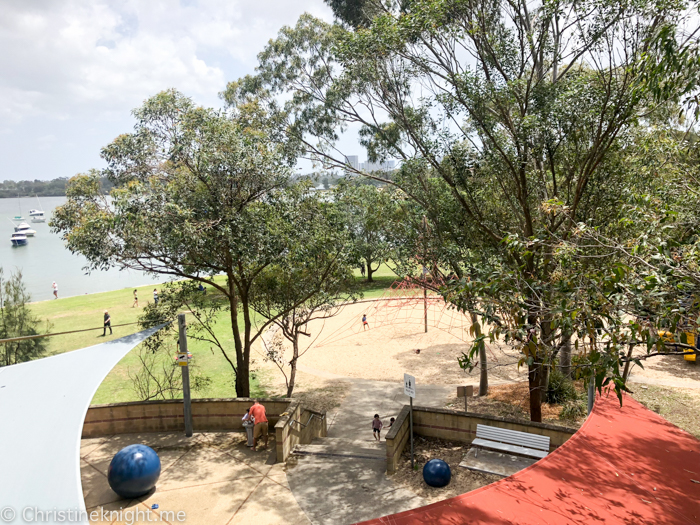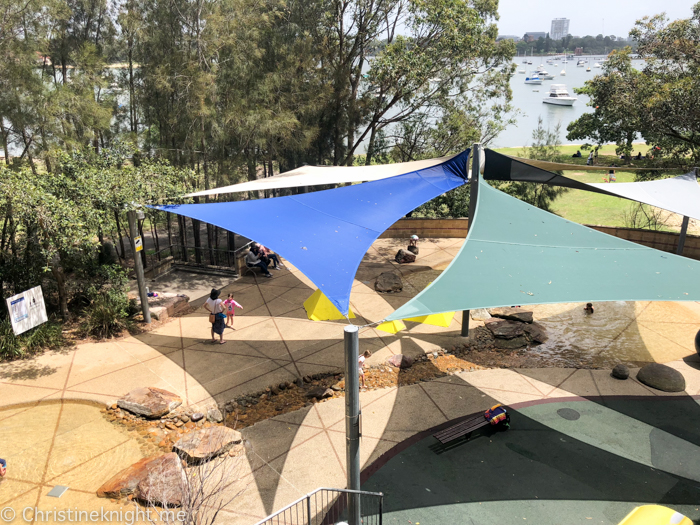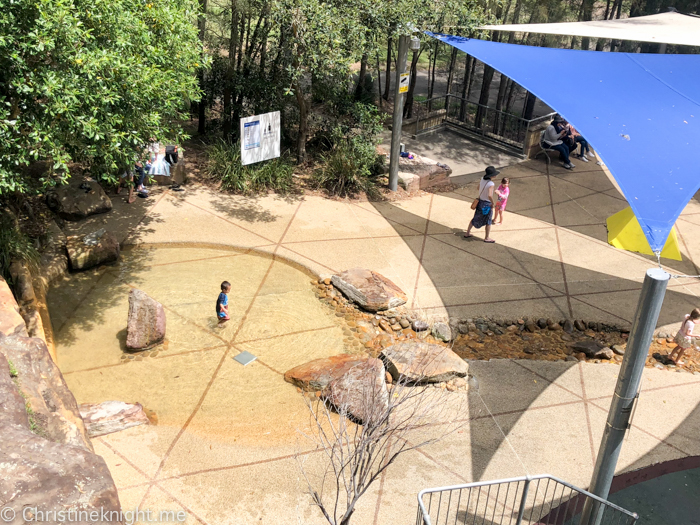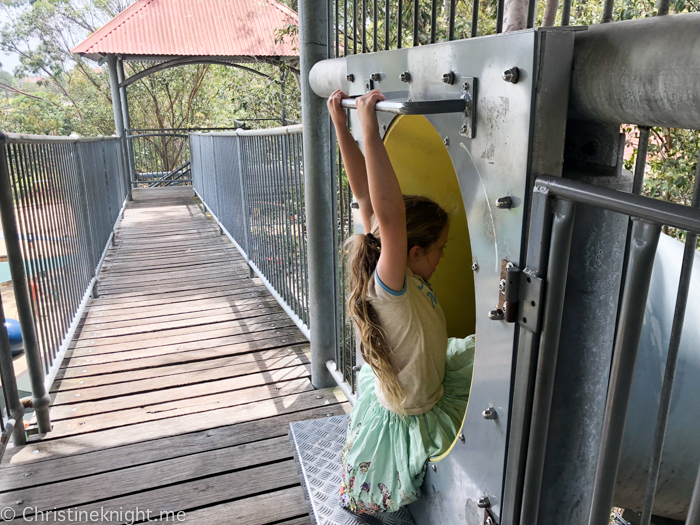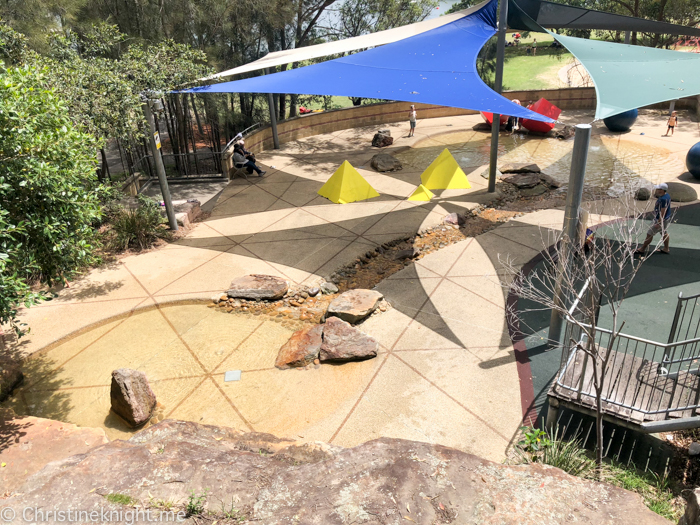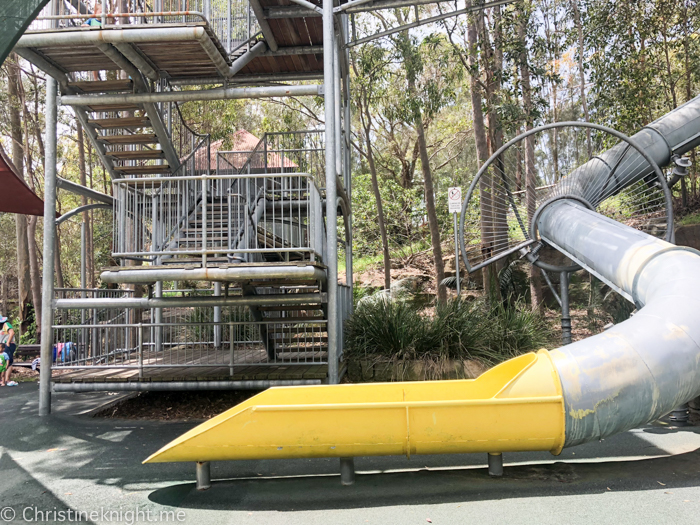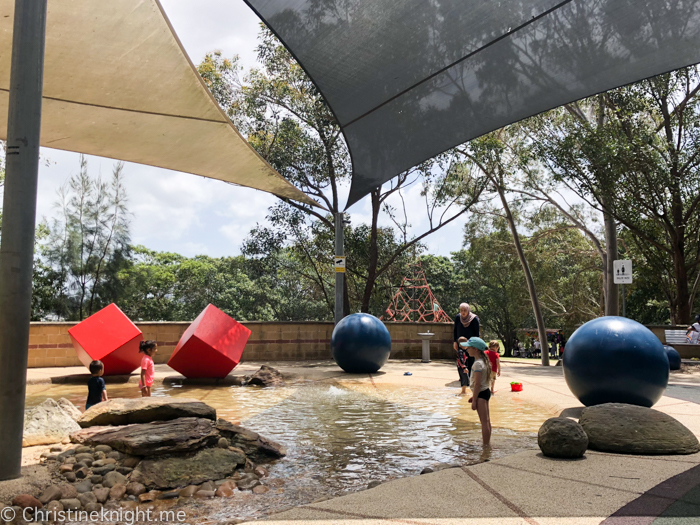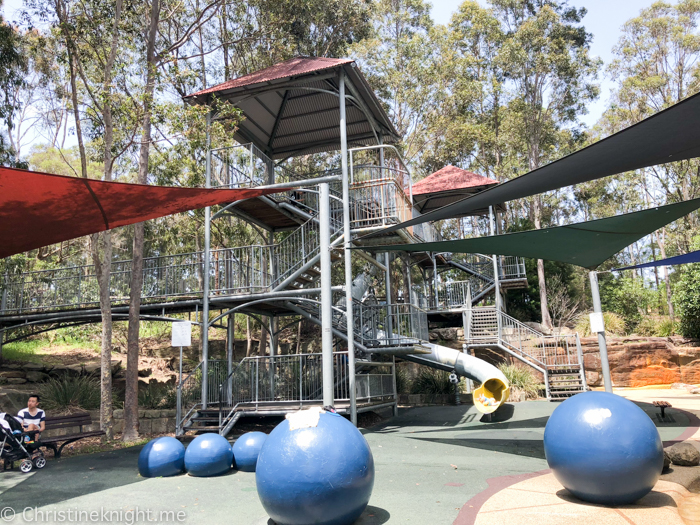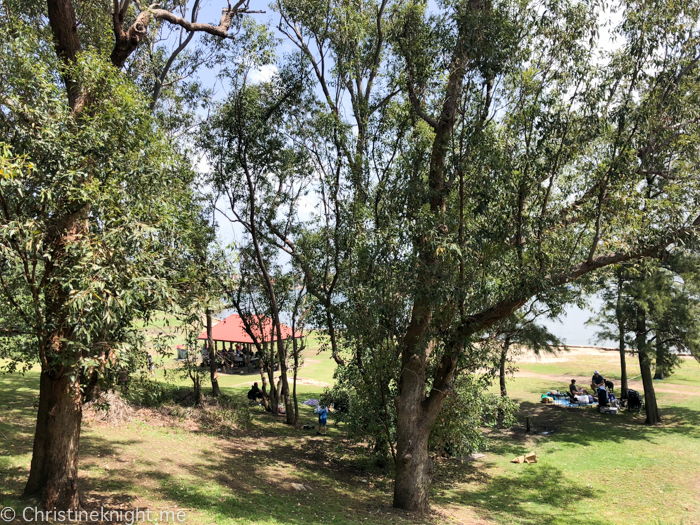 At the southern end of the park, near Pillisier Road, is another small, traditional kids' playground with swings and small slides.