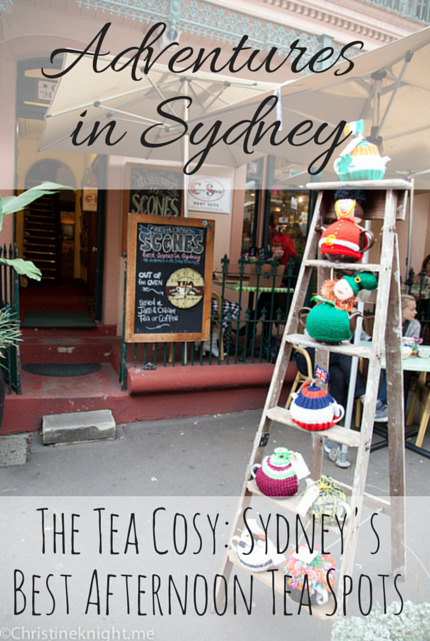 I've written about how I love The Tea Cosy before. This adorable, family-owned cafe is tucked down in The Rocks. It's well worth a visit for a quick scone and tea, or a larger afternoon tea like I had on this occasion.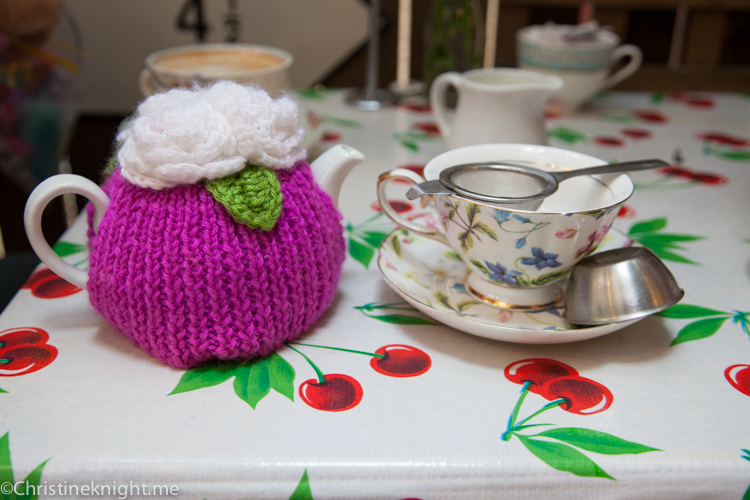 Alec once again had the Ploughman's Lunch ($15). We ordered Cheese the Kid's Devonshire tea ($7, one plain scone, jam & cream and a babyccino) and I enjoyed the High Tea ($35 pp: sandwiches, 2 scones, 2 drinks and cakes). Note: the High Tea is no longer being served.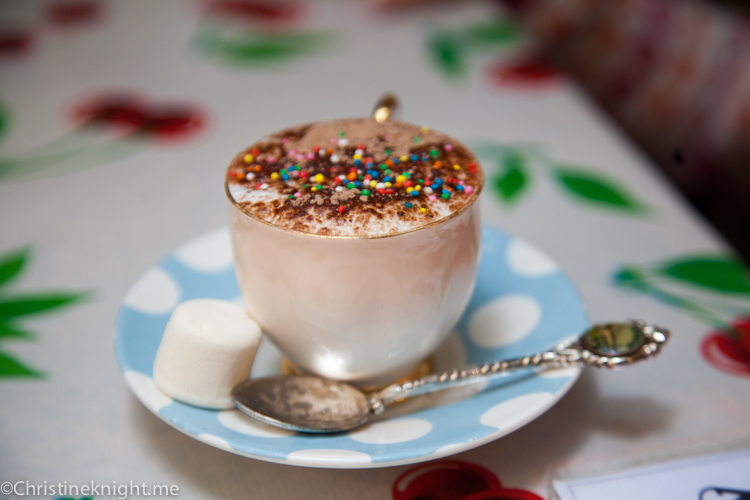 The scones at The Tea Cosy are always the star of the meal. I think they are baked fresh all day, so the ones we had were the freshest scones I've ever had. The jam is sensational – such a big flavour in a tiny bite of jam.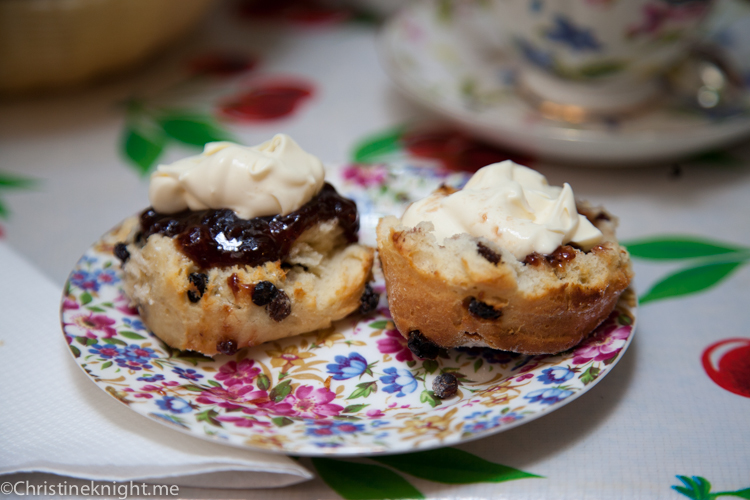 I also loved the sandwiches – the bread was so fluffy and fresh that it almost melted in my mouth. The toppings were great – cream cheese and cucumber and curried egg. The egg was my favourite and I could have eaten even more.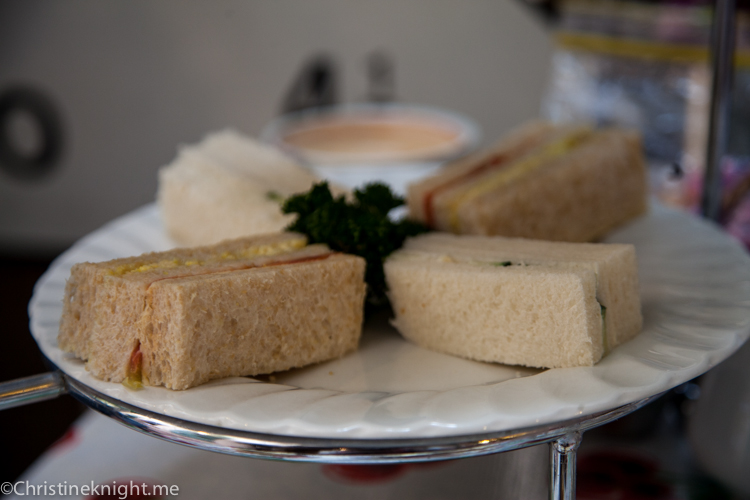 Cheese loved her fancy babyccino (it came with two marshmallows – one was eaten before I could snap the picture) and scone. She even ate it with jam this time.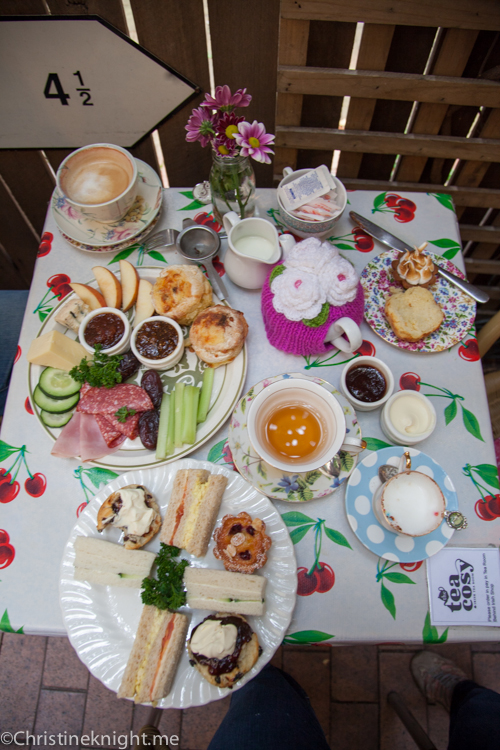 I love The Tea Cosy and always want an excuse to get back down to The Rocks so I can indulge in more scones, yet again.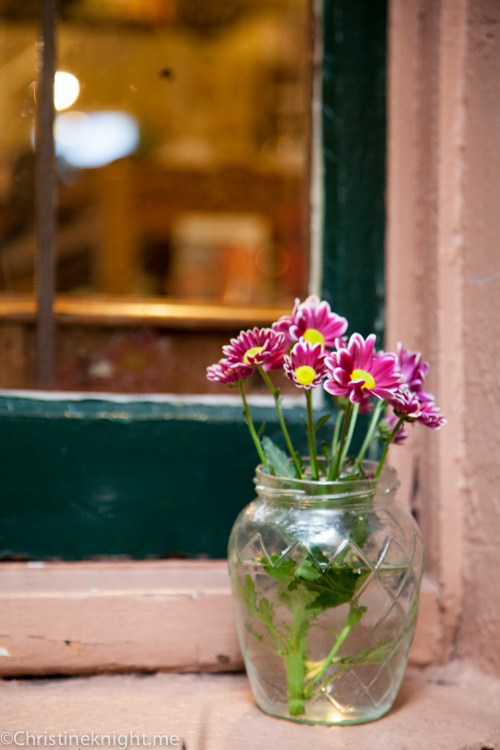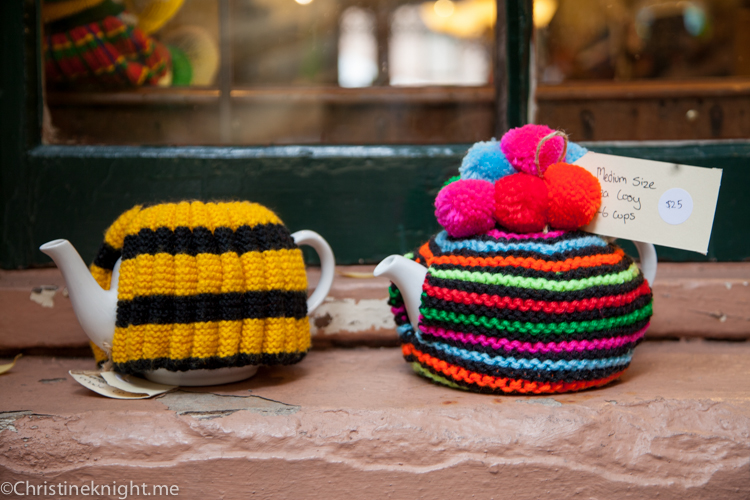 Highchairs: Yes.
Stroller storage: Minimal – it's a very small space.
Easy access: Yes, the majority of dining is outside or is on ground level.
Change tables: No.
Kids' menu: Yes.
The Tea Cosy
7 Atherden St,
The Rocks NSW 2000
Phone: (02) 9247 4955
Prices: $$
Hours: Mon, Wed-Fri 10am-4pm, Tues closed, Sat & Sun 9:30am-5pm
Get Directions