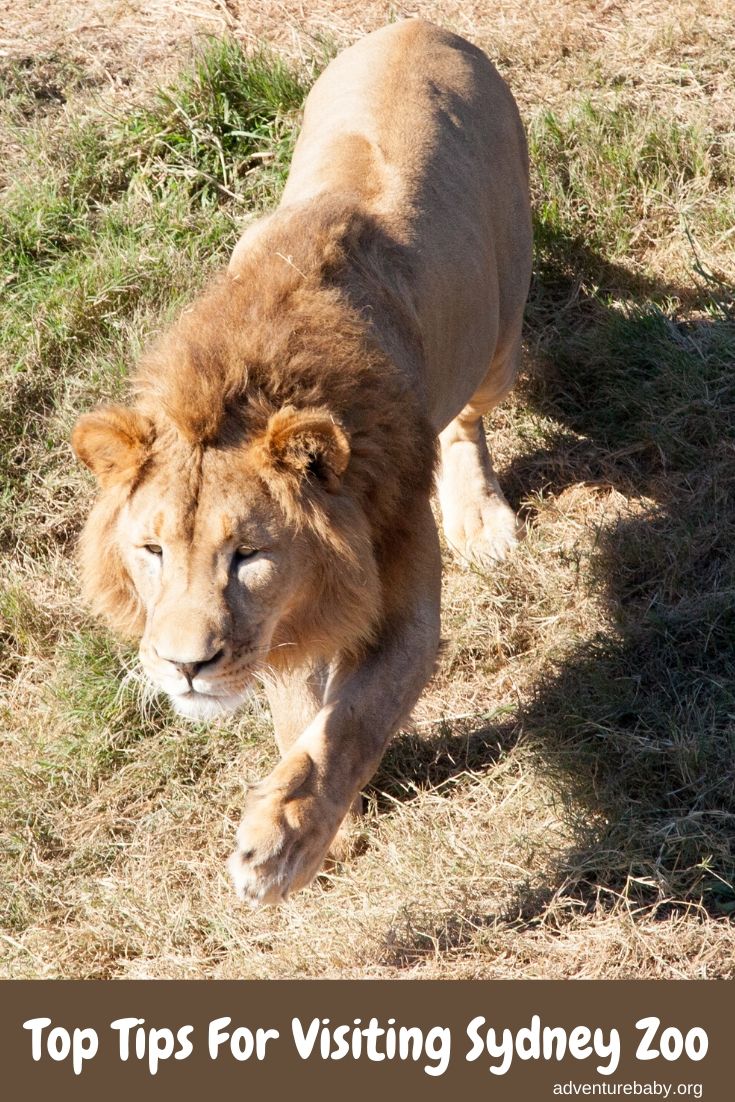 Top Tips For Visiting Sydney Zoo
Located next to the sprawling Western Sydney Parklands, Sydney Zoo is home to over 2000 animal species, housed in 30 custom, state-of-the-art exhibits.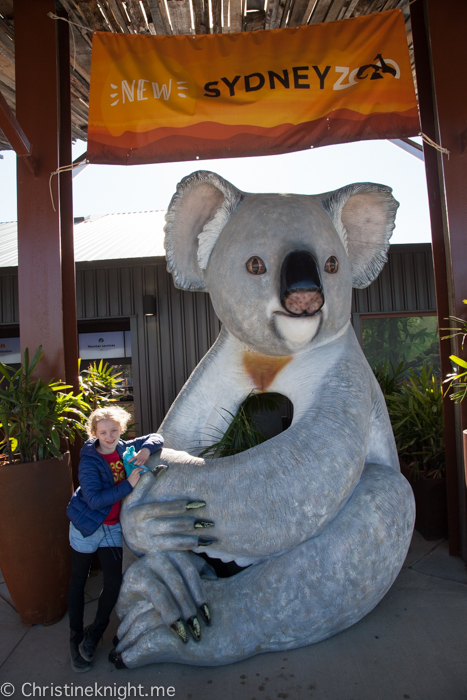 Created out of a desire to educate the community on animal welfare and conservation, while providing amazing experiences, Sydney Zoo has used of state-of-the-art technology to provide an immersive and engaging visitor experience, while providing animals with spacious, enriching homes.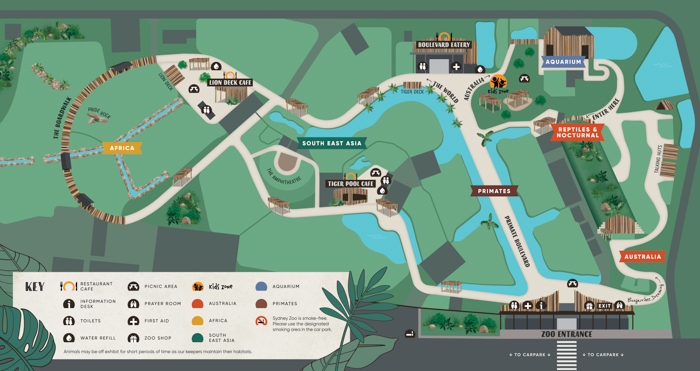 Sydney Zoo is divided into five areas: Aquarium, which features Aussie fish and fairy penguins, Australia, with iconic wildlife and the country's largest nocturnal and reptile house, Africa, Asia with the Primate Boulevard running straight through the centre.
Plan your visit
When visiting Sydney Zoo, start at the entrance map and decide on an organised approach to ensure you see both sides of zoo. We started with the Primate Boulevard, which runs down the centre to the ferris wheel, shaded picnic tables and kids' play space.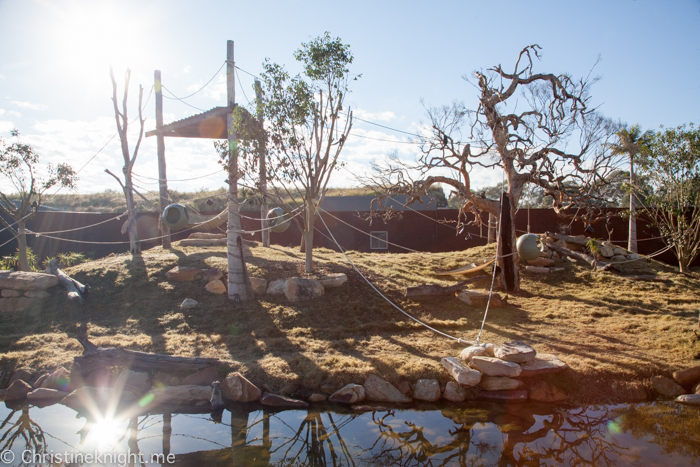 The beautiful wide spaces of the exhibits plus the huge amount of space between them makes Sydney Zoo a very enjoyable experience for visitors. There's no cramming up against barriers to see animals, no sad animals in tiny cages, just absolutely massive spaces filled with enriching activities for animals, including areas for them to retreat from the public view if they so wish. It's no wonder the animals looked so happy and chill.
Start with Primate Boulevard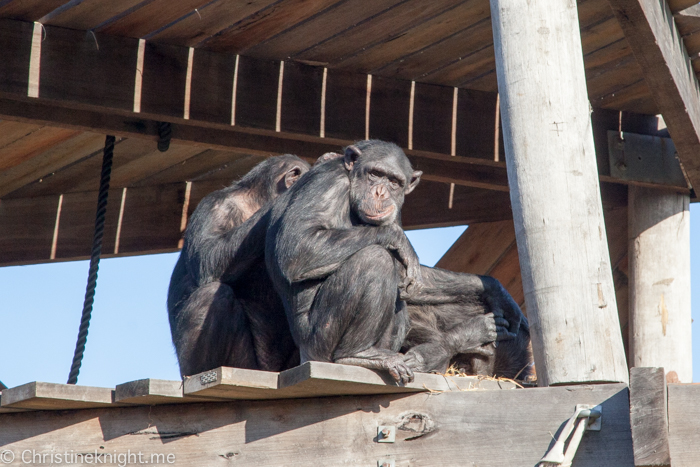 On Primate Boulevard we enjoyed seeing agile spider monkeys and tufted capuchins, as well as regal chimpanzee and mischievous baboon babies.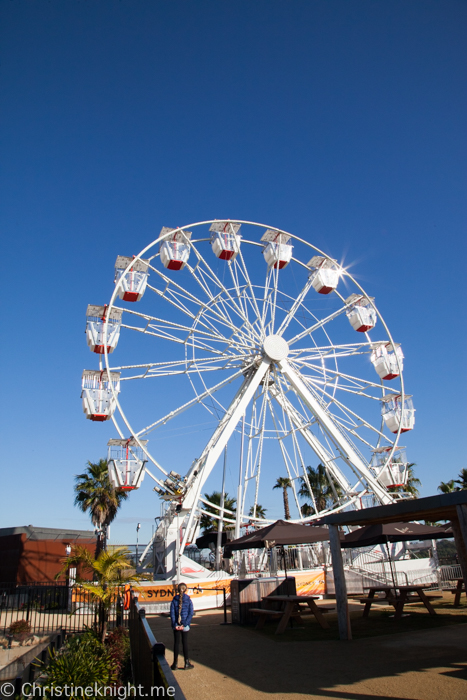 The ferris wheel is $7 per person a spin ($6 for members), which a portion of proceeds going to the Sumatran Orangutan Conservation Program.
Go under the sea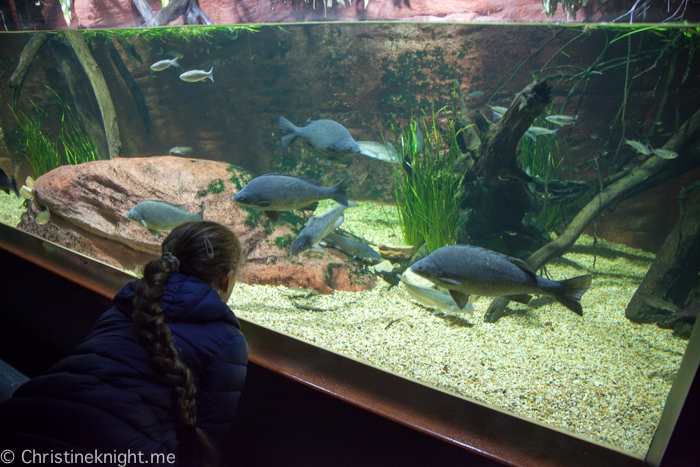 From here we headed into the aquarium to see the fish and fairy penguins, followed by the barn animals (closed for petting at the time), then into the Australia area. The fairy penguins are particularly fun to watch enjoying swimming.
Meet the Aussie icons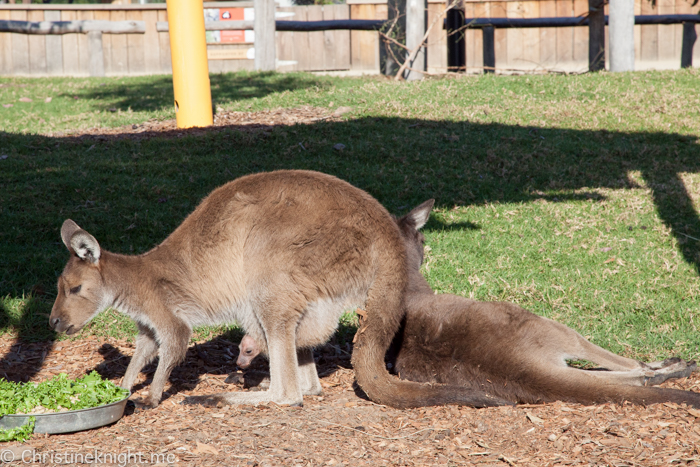 We particularly enjoyed the Australia section, with its free roaming kangaroos and wallabies, and very friendly emus. We saw a snoozing wombat, a joey emerging from its mothers' pouch and pat one of the persistently sociable emus.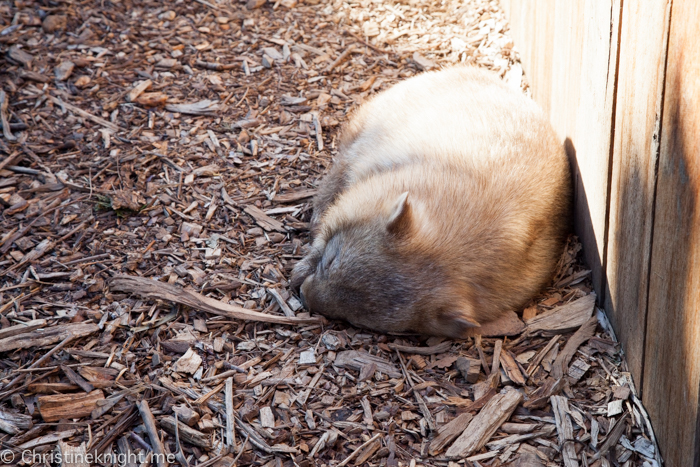 Inside the nocturnal and reptile house we saw an incredible range of creatures, including the world's most venomous snakes, and a lizard shedding its skin. We also saw a bilby and a spotted quoll.
The Australia section brought us back to the entrance, and we headed on to the Asia section.
Meet diverse species from Asia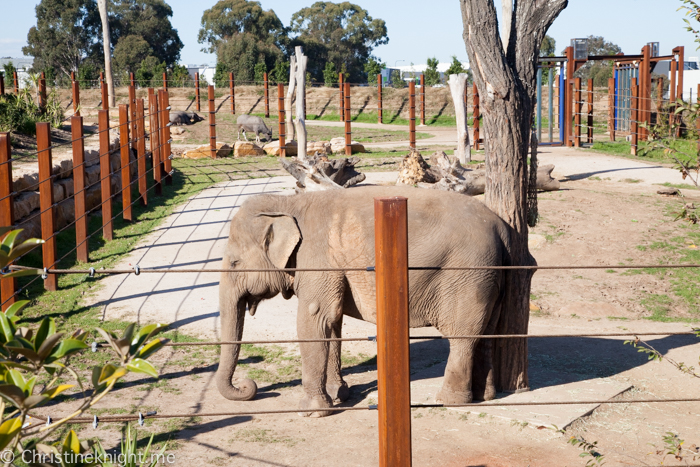 The Asia section is home to beautiful orangutang, a pair of river otters, red pandas, sumatran tigers and the beautiful Saigon, a retired circus elephant.
Go on safari in Africa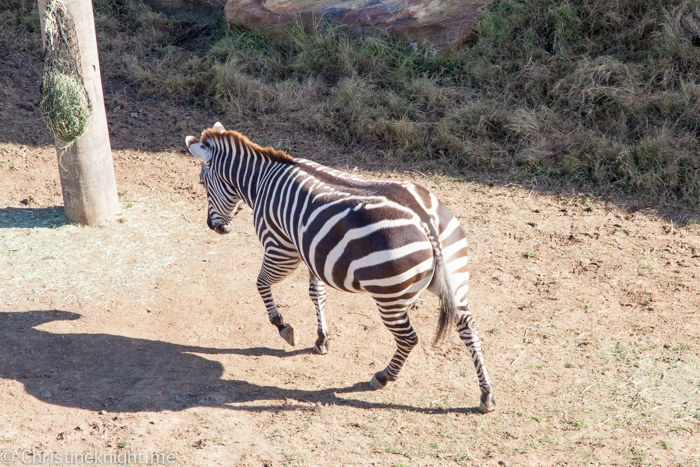 The absolute highlight of Sydney Zoo is the spectacular African section. An elevated boardwalk takes visitors high about the ground to view the animals from a birds-eye view. It really does feel like being on a safari, watching animals engage in their natural behaviours, mostly not even noticing people were watching them.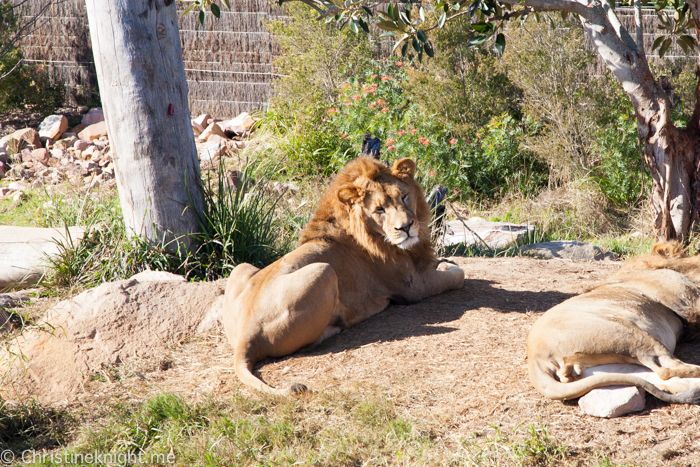 We watched African painted dogs frolicking, hyenas napping, and lions stalking their prey – the completely oblivious giraffe, zebra and ostriches in the enclosure next door.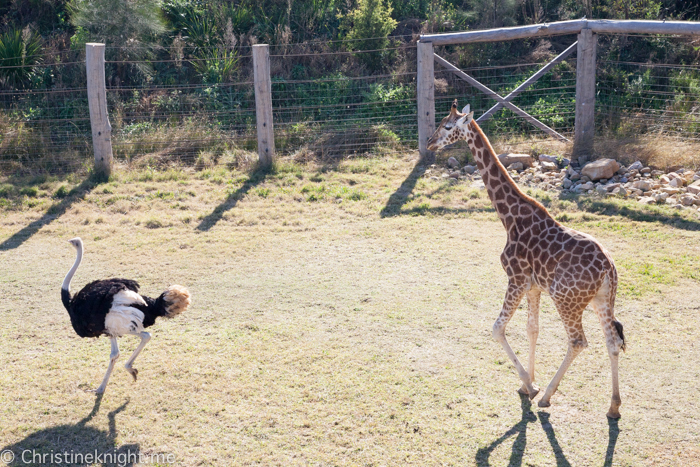 The African section brought us back to the end of Primate Boulevard and a large food court, with an eating area overlooking the cheeky meerkats.
Dine in or BYO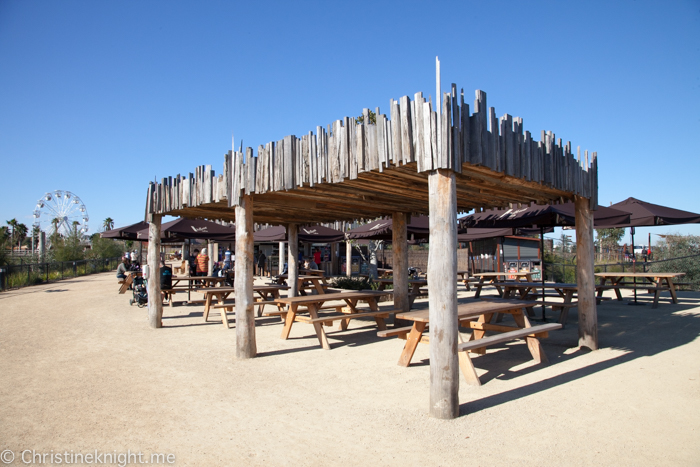 Sydney Zoo has plenty of kiosks dotted around, plus the one major dining area. There are also lots of shaded picnic tables, so it's completely up to you if you splurge on a meal out, or bring a picnic lunch.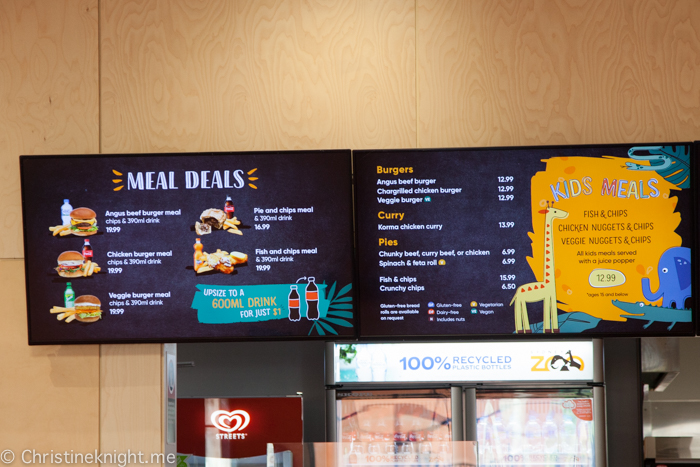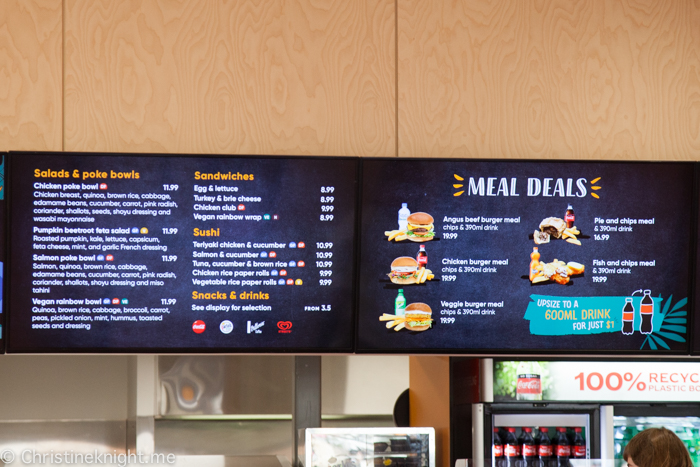 The kiosks and dining hall offer a range of meal options, with the kiosks obviously more limited compared to the dining hall. Salads, fruit, sandwiches, muffins and other snacks can be bought at the kiosks, while proper meals are on offer in the dining hall, including burgers and meal deals for adults and kids. There are options for various dietary requirements as well.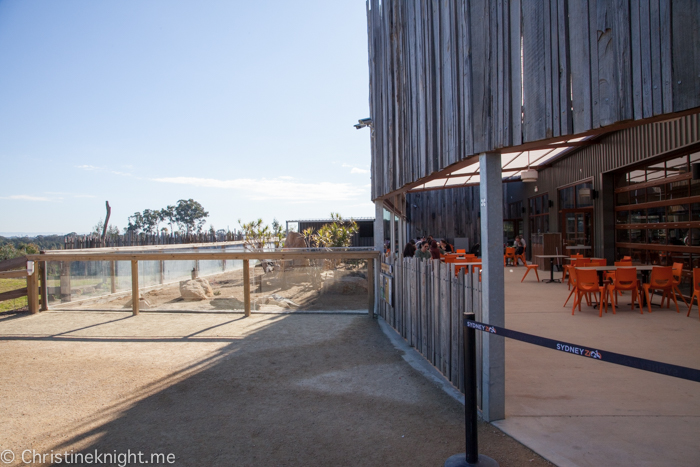 Roll though the entire zoo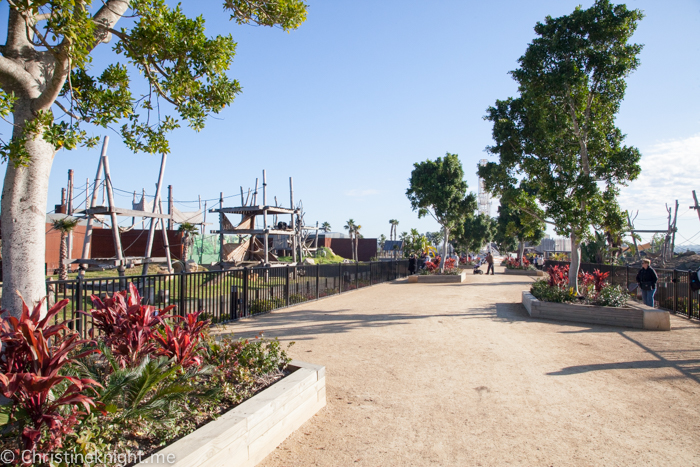 I was incredibly impressed at how well designed Sydney zoo is, with particular care to create an accessible experience for wheelchairs, mobility scooters and strollers. there wasn't a single step in the zoo that we could find. The zoo is flat with wide pathways, and offers stroller and mobility device hire at the entrance.
You can read an accessible review of Sydney Zoo here.
Learn about the local Indigenous people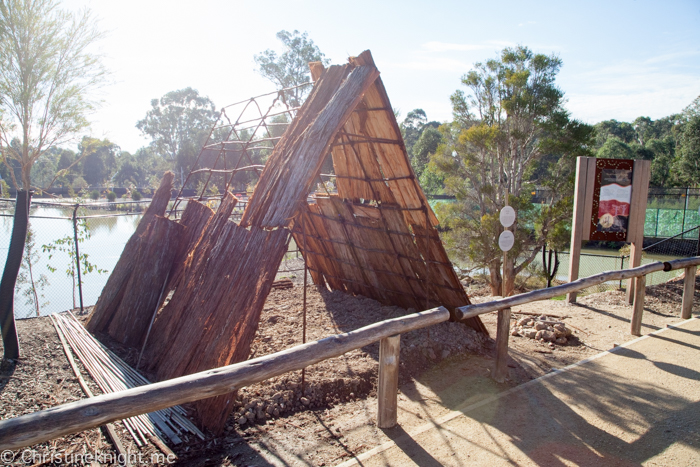 Throughout the Australia precinct are interpretive signs and information on the local Indigenous community, the Darug People, and physical examples of things like the food they ate and the shelters they slept in. In the future Sydney Zoo will be offering a unique, integrated Aboriginal and natural heritage program, called the Bungarribee Dreaming experience, with Aboriginal guides who will provide interpretation and information within the Australia Precinct.
Sydney Zoo has also committed to a 10% full time equivalent Aboriginal employment target.
Future conservation plans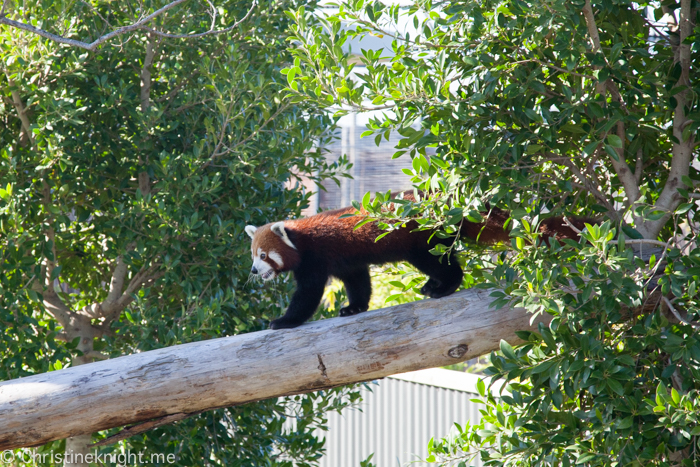 Sydney Zoo has plenty of plans under way to local and international conservation efforts as they grow, and educate visitors on the importance of conservation. Their plans include participating in breeding programs for endangered species, creating partnerships with conservation experts and organisations in the Greater Western Sydney Area to protect wildlife and raising awareness of the value of protecting animals and the environment within communities through education programs.
What to take for a day at Sydney Zoo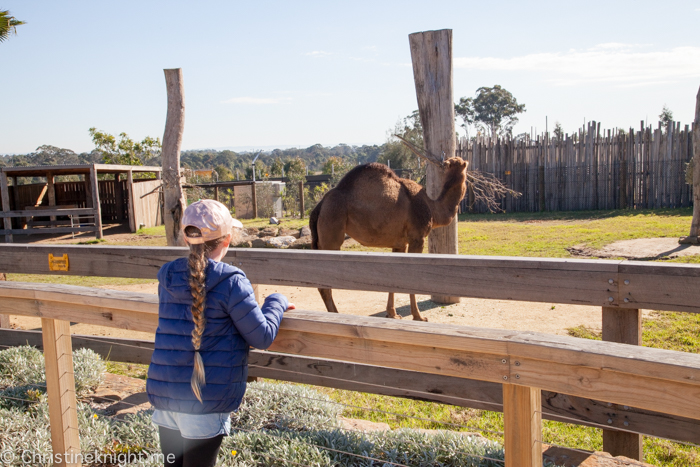 The zoo doesn't have a great deal of shade, so bring a hat and sunscreen even in winter. Wear layers and very comfortable shoes. We visited in July and had a freezing morning where we needed jackets, then were blazingly hot by lunch time.
Take water bottles and plenty of snacks, and I would suggest also bringing lunch to cut down on costs.
How to get to Sydney Zoo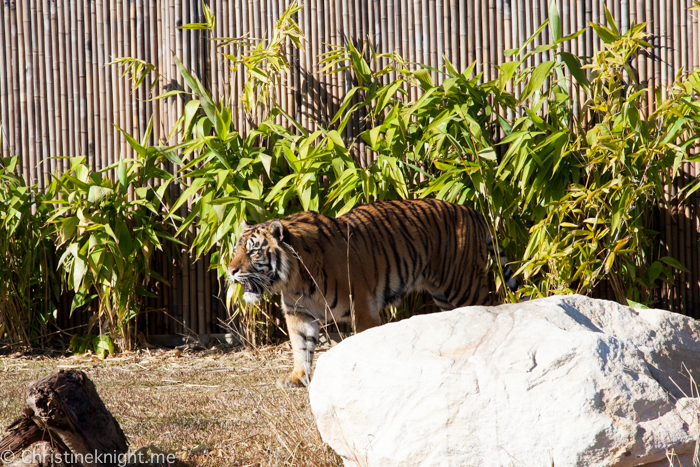 We drove to Sydney Zoo, and found it easy to access thanks to the M4 and M7 Motorways. There is plenty of free onsite parking.
The Sydney Zoo website has plenty of tips on how to get there by all forms of transport.
Make a day of it
Sydney Zoo is located next to the Western Sydney Parklands as well as other Western Sydney attractions. I highly suggest heading afterwards to one of these awesome spots: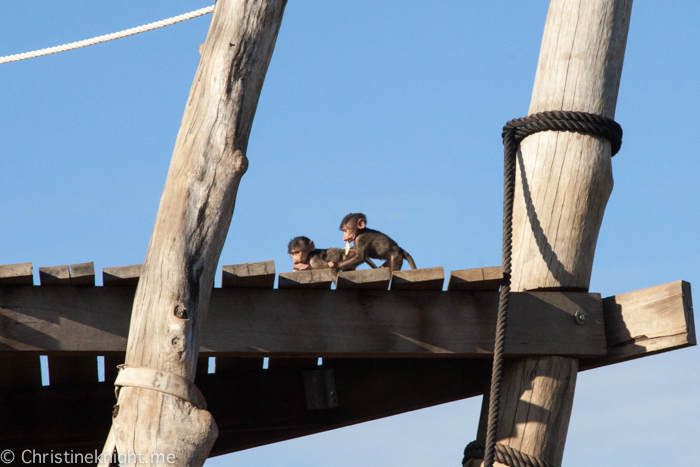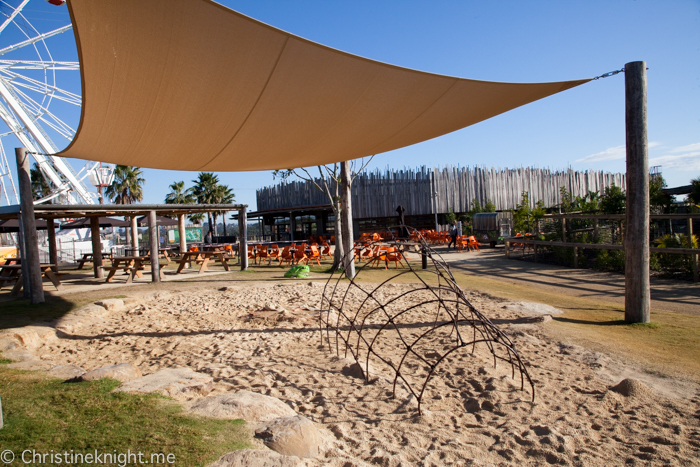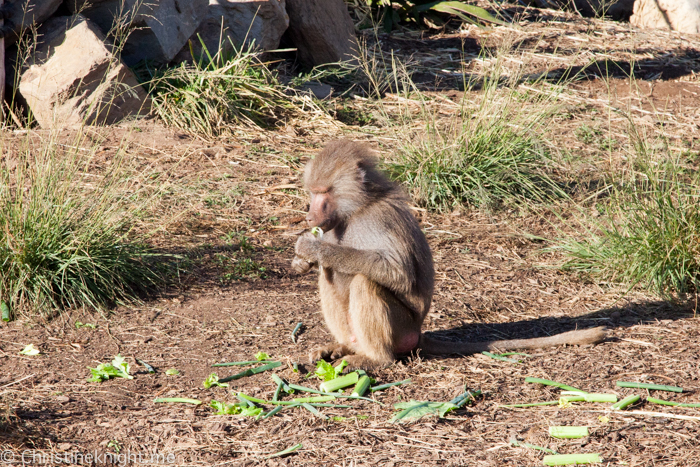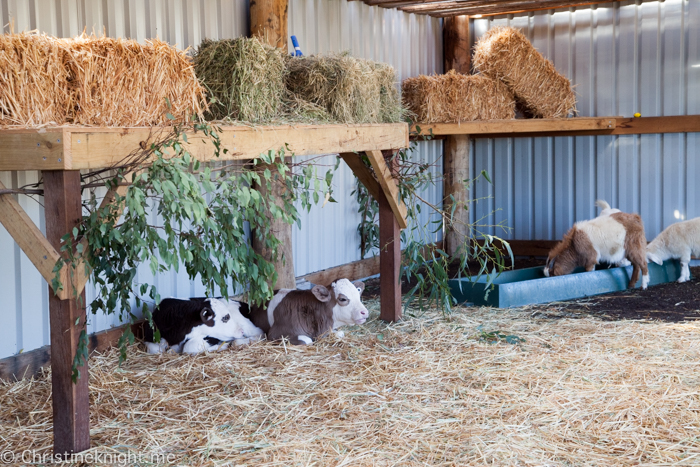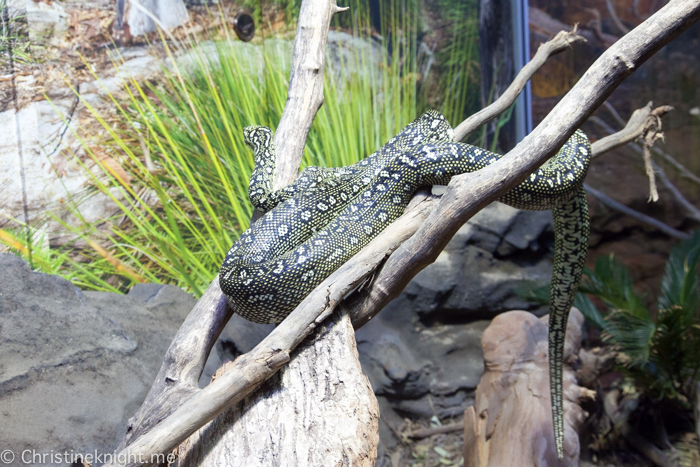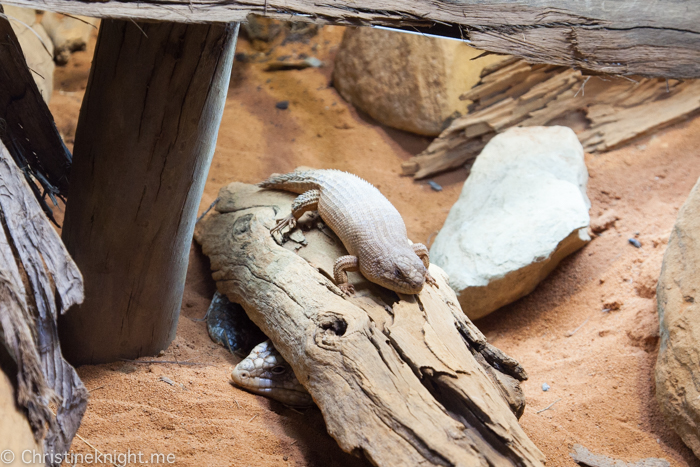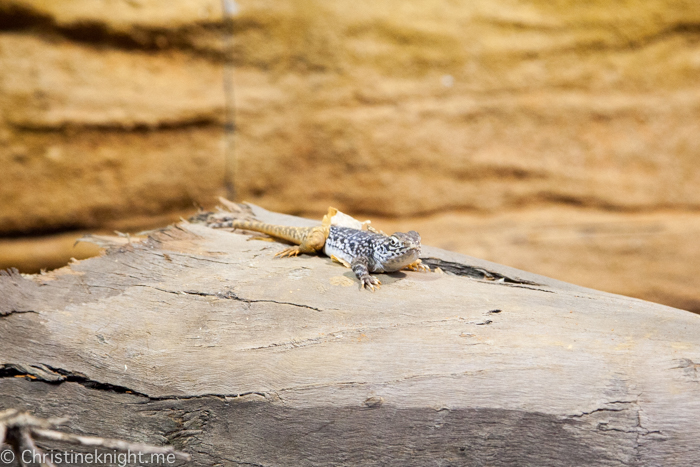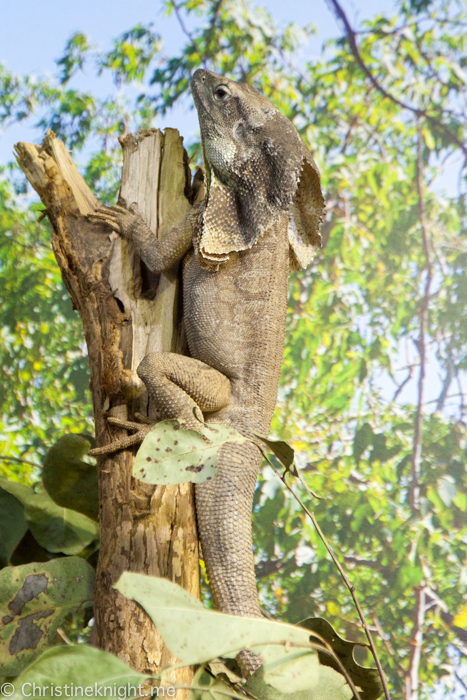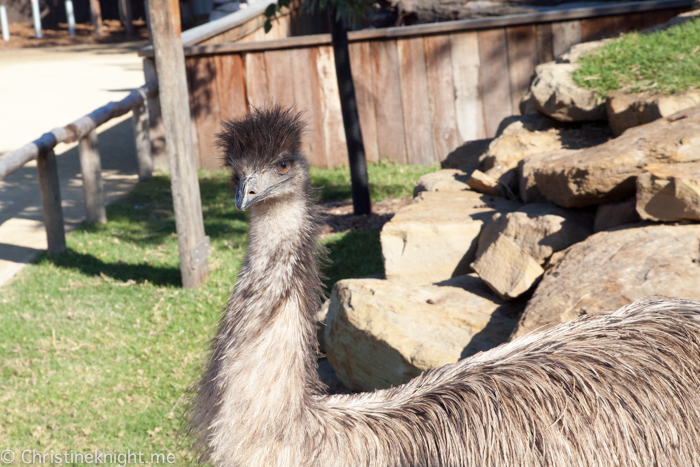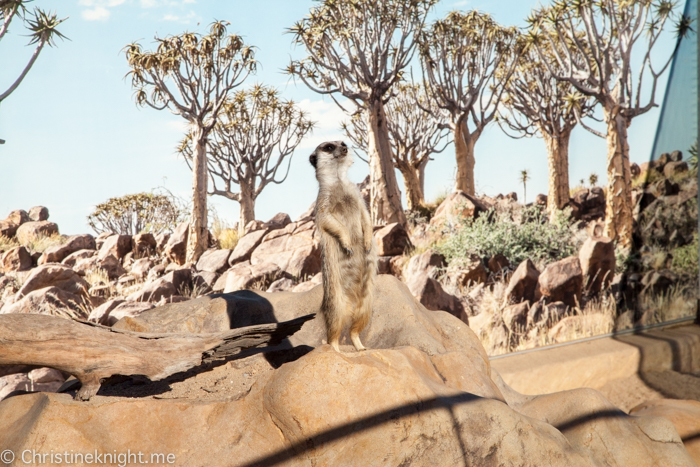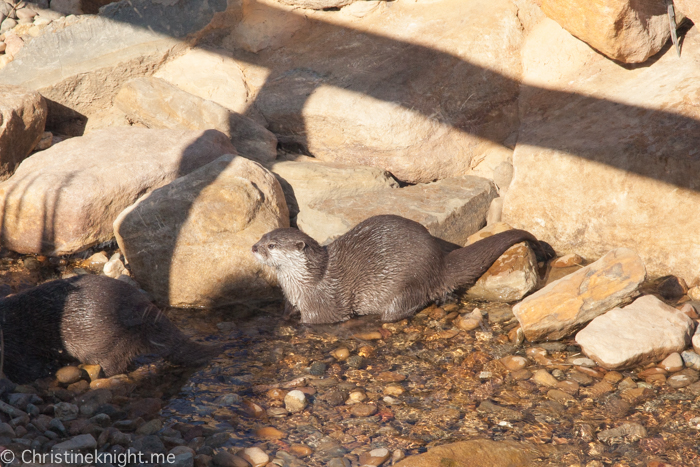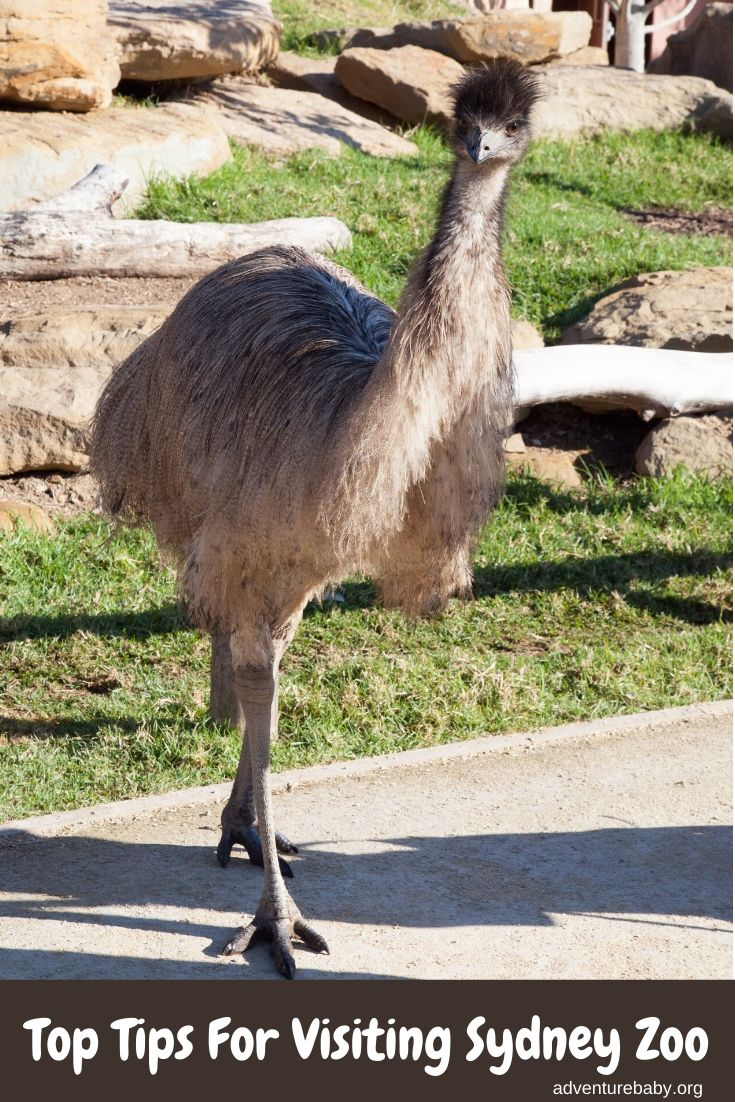 Sydney Zoo
700 Great Western Highway, Bungarribee NSW
Phone: 02 7202 2560
Hours: sydneyzoo.com/about/contact-us
https://sydneyzoo.com/
Get Directions
More things to do in Sydney
Find a list of the best things to do in Sydney with kids.
Find things to do in Sydney for free.
Get a list of the best kid-friendly beaches in Sydney.
Find the best animal experiences in Sydney.
Visit the best kid-friendly restaurants in Sydney.
Find the best high teas in Sydney.
Head to one of the best museums in Sydney.
Check out things to do in Sydney on a rainy day.
Enjoy one of the best ocean pools in Sydney.
First time visiting Sydney? Get tips for first time visitors to Sydney.
Cool down at one of these free water parks in Sydney.
Find the best vegetarian and vegan restaurants in Sydney.
Get a list of the best playgrounds in Sydney.
Find the best ice cream and gelato in Sydney
Things to do in the Blue Mountains.
Plan amazing NSW road trips.
Pick your own fruit: fruit picking Sydney.
The best things to do in Western Sydney and Parramatta with kids.