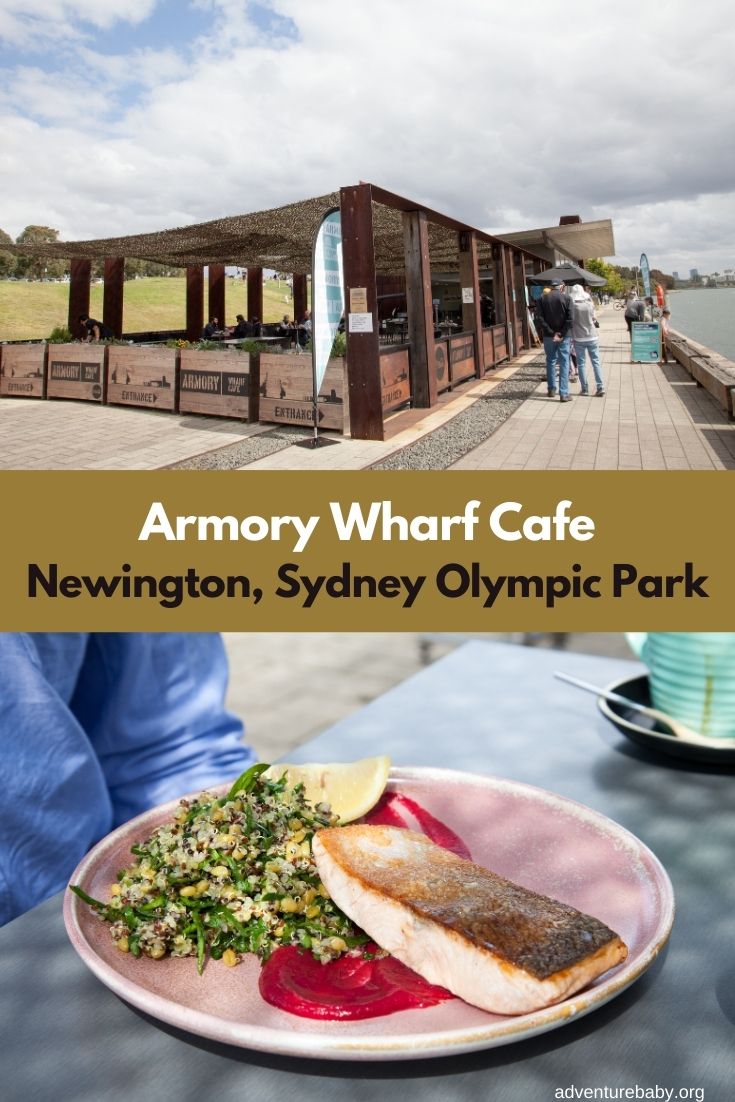 Armory Wharf Café
The Armory Wharf Café in Sydney Olympic Park is a family-friendly, waterfront cafe with a casual vibe and al fresco seating.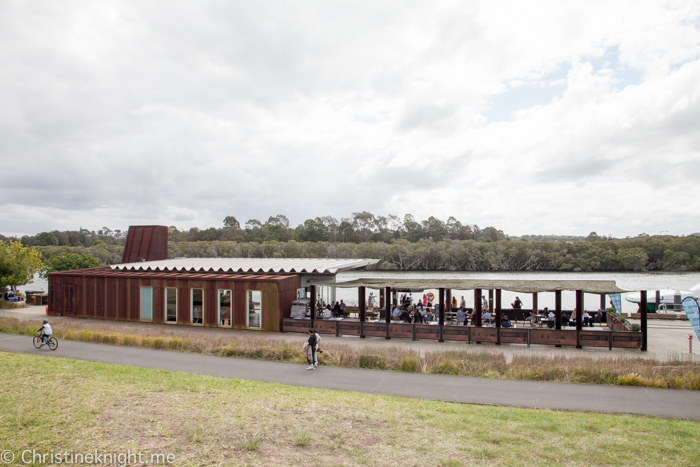 Located on the edge of the Parramatta River in the Newington Nature Reserve, the Armory Wharf Café is a licensed venue that has stunning 270-degree water views of mangroves and the industrial Armory wharf.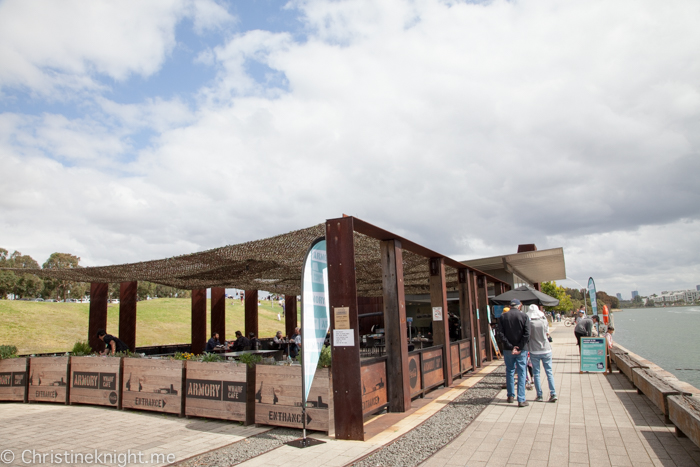 The Armory Wharf Café has a mix of shaded outdoor and indoor seating, and a menu that offers fresh, seasonal cuisine.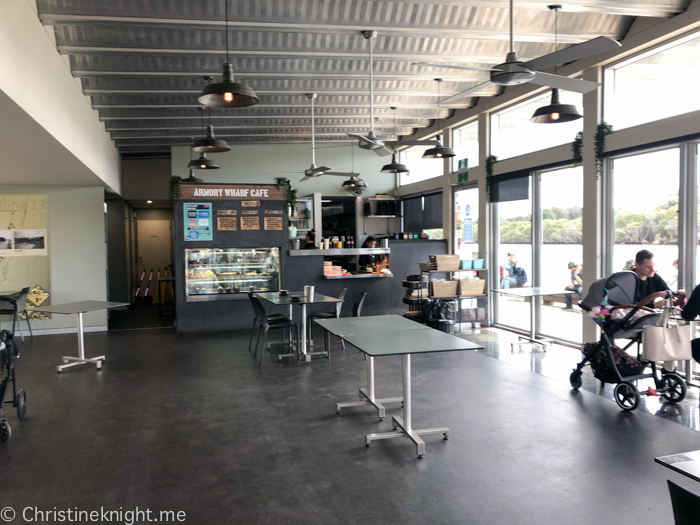 There are daily specials and a decent amount of options for kids.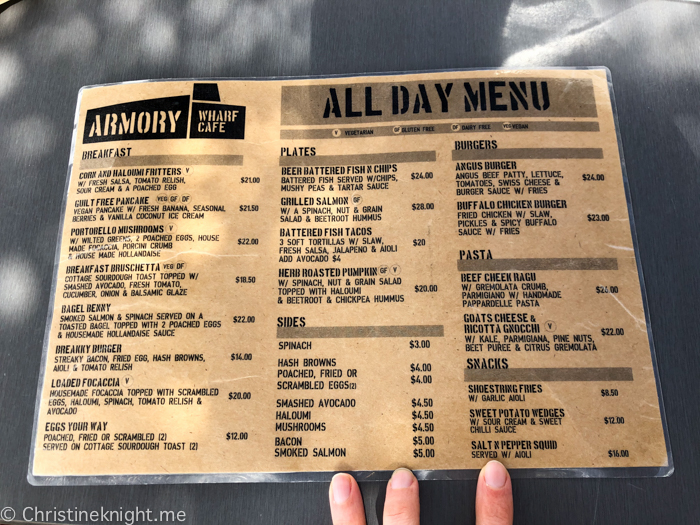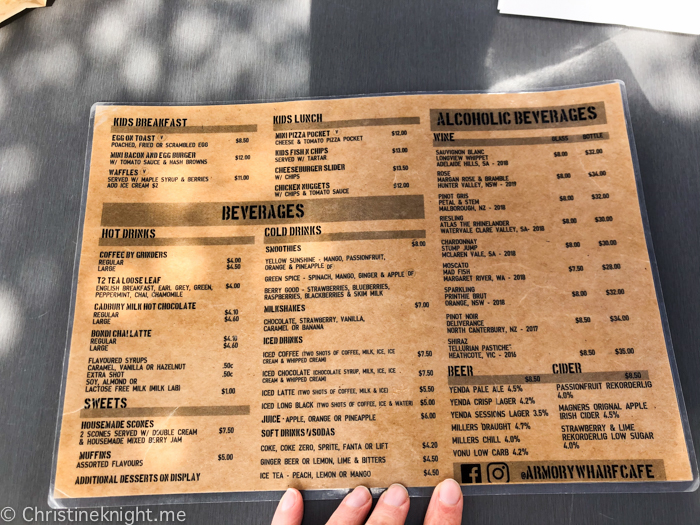 The cafe is an extremely popular spot for families in particular, with its close proximity to Blaxland Riverside Playground. There is a section of the playground close enough for older kids to enjoy while their parents are waiting for meals to arrive in the cafe.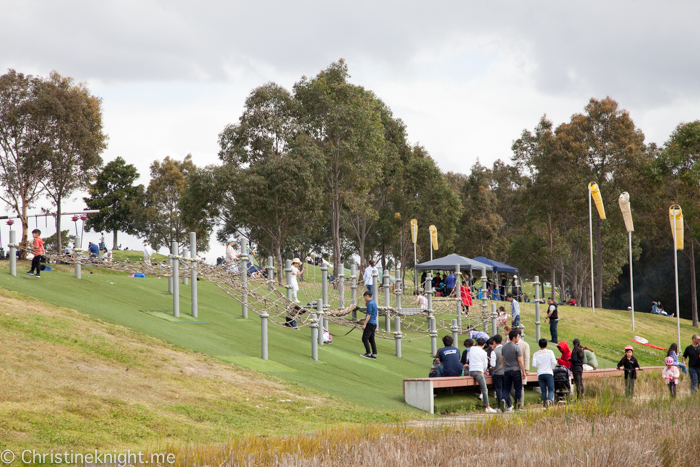 Our group ordered the Beer-battered Fish n Chips (served with mushy peas and tartar sauce, $24), Grilled Salmon (served with a spinach, nut and grain salad and beetroot hummus, $28), Berry Good Smoothie (strawberries, blueberries, raspberries, blackberries and skim milk, $8), Loaded Focaccia (housemate focaccia topped with scrambled eggs, haloumi, spinach, tomato relish and avocado, $20), Kids' Mini Pizza Pocket (cheese and tomato pizza pocket, $12).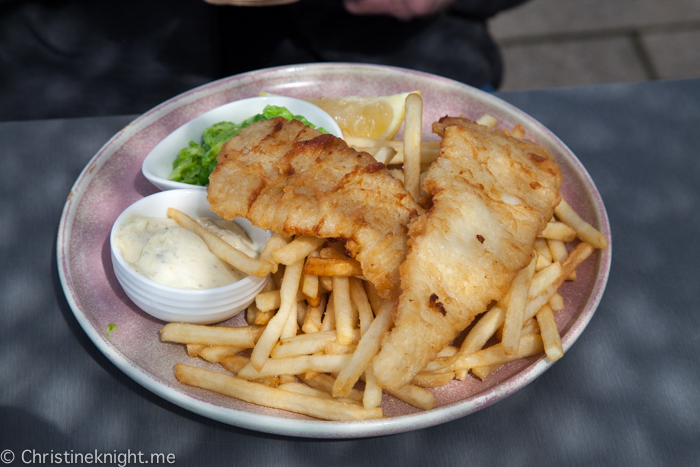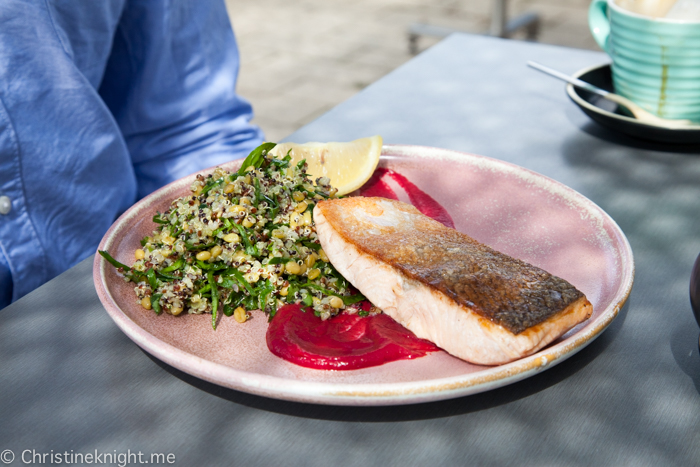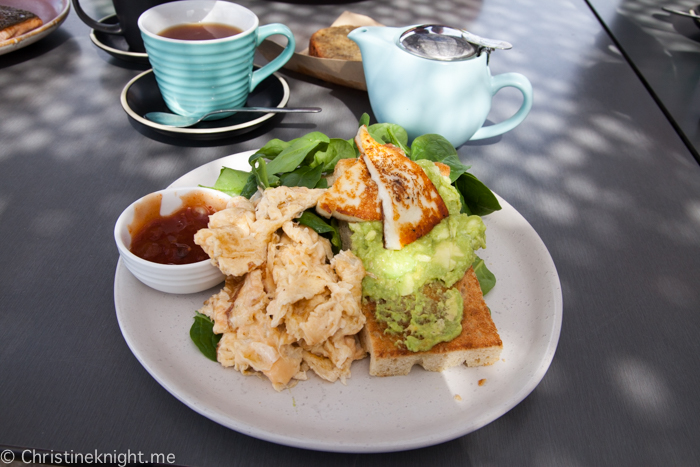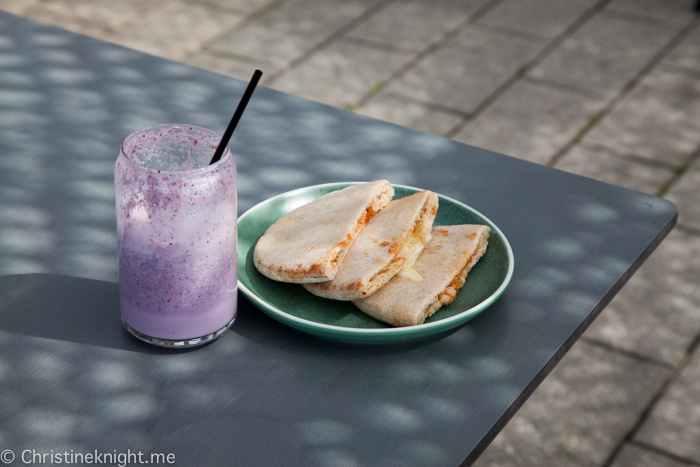 The fish and chips, salmon and loaded focaccia meals were all excellent. Great sized services, bright, fresh produce and excellently cooked. All meals arrived quickly and were very well made.
The only dish that was a let down was the pizza pockets. They were a bit sweet and weird tasting, and not a hit with any of us unfortunately.
I would highly advise making reservations to secure a spot. Parking is available nearby however is limited and is also used for the playground, so arrive early enough to wait for a spot to become available if you are visiting on a weekend.
Afterwards, take kids to Blaxland Riverside Playground or to explore the Newington Armory.
Armory Wharf Cafe
Blaxland Riverside Park, Jamieson Street, off Holker St, Newington NSW
Hours: Wed-Sun 9am–2pm
http://www.armorywharfcafe.com
More things to do in Sydney
Find a list of the best things to do in Sydney with kids.
Find things to do in Sydney for free.
Get a list of the best kid-friendly beaches in Sydney.
Find the best animal experiences in Sydney.
Chase waterfalls in Sydney.
More things to do on the Central Coast.
Visit the best kid-friendly restaurants in Sydney.
Find the best high teas in Sydney.
Things to do in the Southern Highlands.
Head to one of the best museums in Sydney.
Check out things to do in Sydney on a rainy day.
Enjoy one of the best ocean pools in Sydney.
First time visiting Sydney? Get tips for first time visitors to Sydney.
Cool down at one of these free water parks in Sydney.
Find the best vegetarian and vegan restaurants in Sydney.
Get a list of the best playgrounds in Sydney.
Find the best ice cream and gelato in Sydney
Things to do in the Blue Mountains.
Plan amazing NSW road trips.
Pick your own fruit: fruit picking Sydney.
The best things to do in Western Sydney and Parramatta with kids.