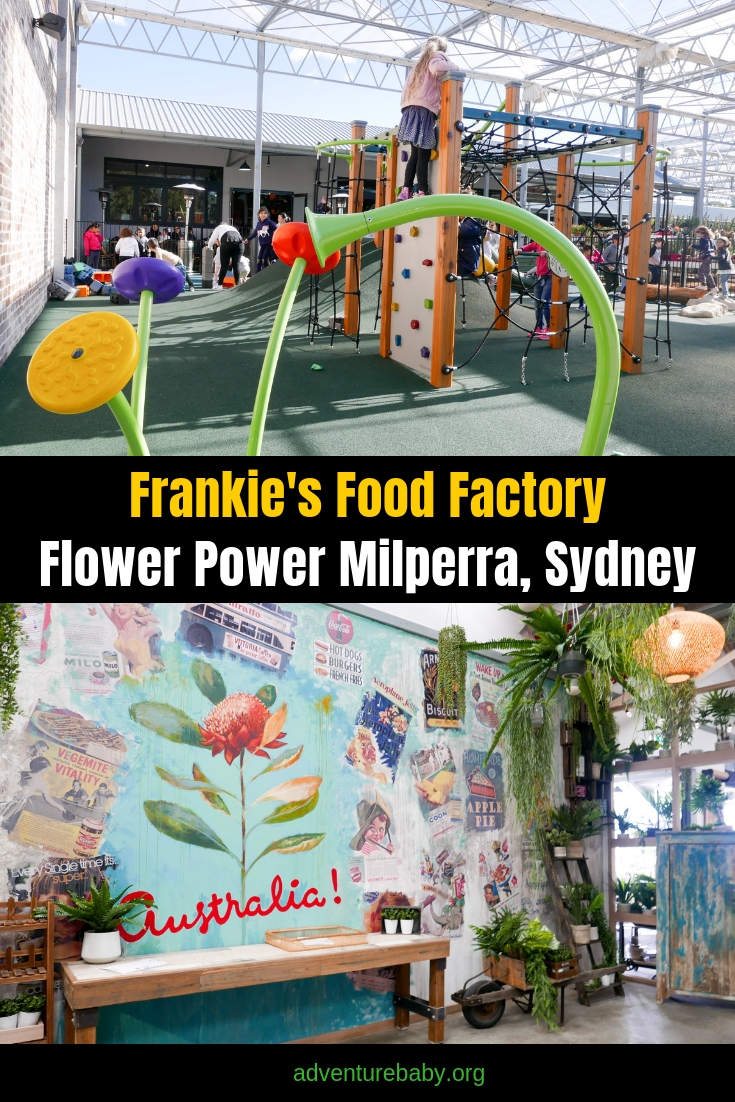 Enjoy modern classics in the heart of a leafy nursery at Frankie's Food Factory, inside Flower Power Milperra.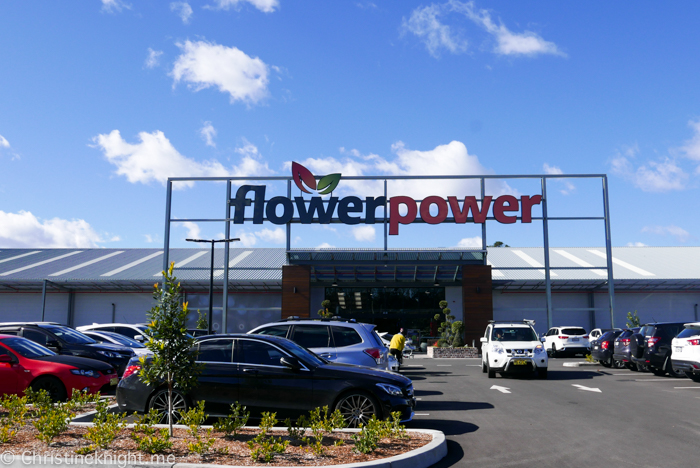 The massive new Flower Power sure packs a punch with its excellent cafe, Frankie's Food Factory, making it a destination for dining as well as shopping for plants.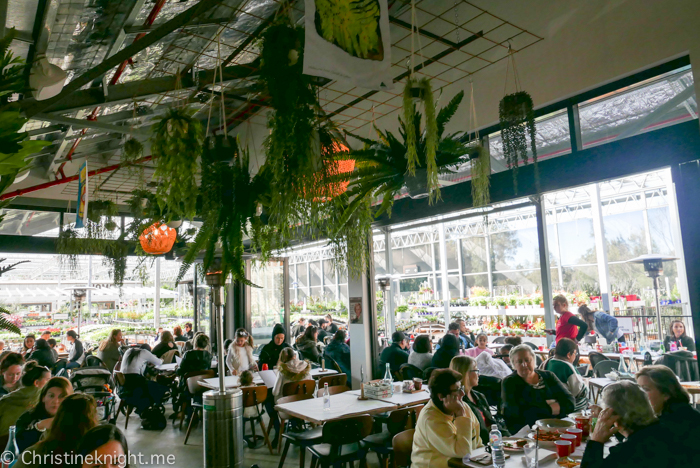 Frankie's Food Factory has a breakfast and lunch menu served inside large indoor and outdoor dining areas with a lovely leafy nursery view. The outdoor dining area leads into the fully fenced playground.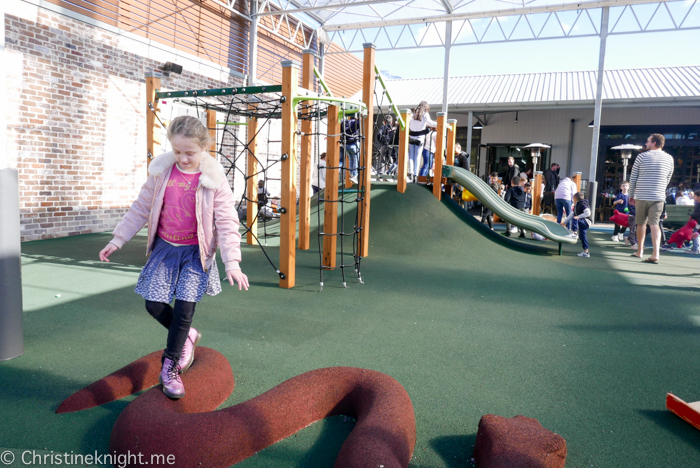 We thought the menu was a bit on the pricey side, however couldn't fault the staff, ambience, decor or food.
The food is a bit American in style – the burgers we ordered were extremely "American", with soft buns and thin French fries sprinkled with gentle spices.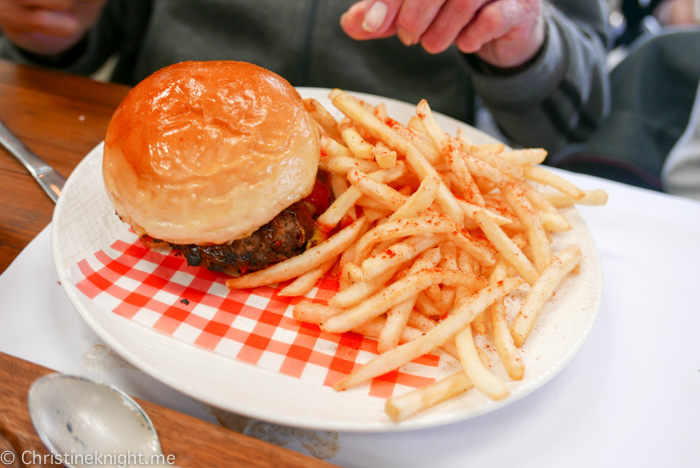 Frankie's Cheeseburger (single $21 | double $27 | triple $32, wagyu beef burger with melted cheese, pickles, onion, tomato sauce & American mustard, served with fries, add bacon +4).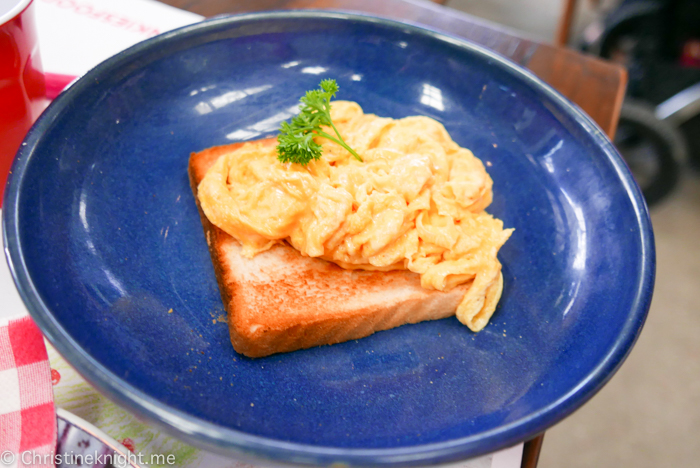 There is an excellent, reasonably priced kids' menu from which we ordered the Scrambled Eggs ($8, served with toast & tomato sauce).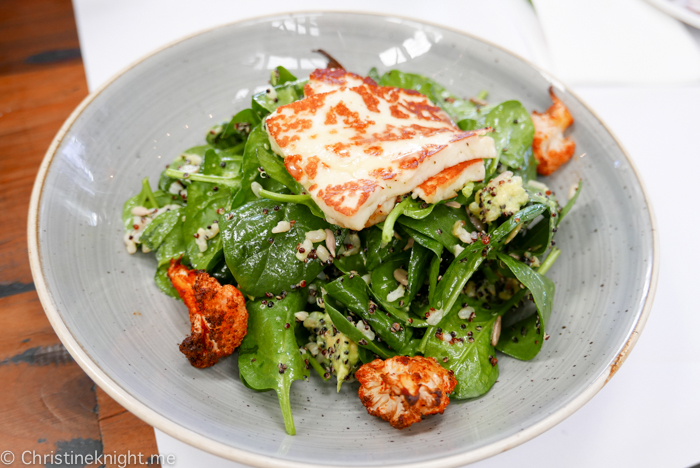 My Halloumi Quinoa Salad ($21, halloumi, quinoa, Spanish onion, roasted cauliflower, spinach, avocado, brown rice & sunflower seeds) was excellent and I would absolutely order it again.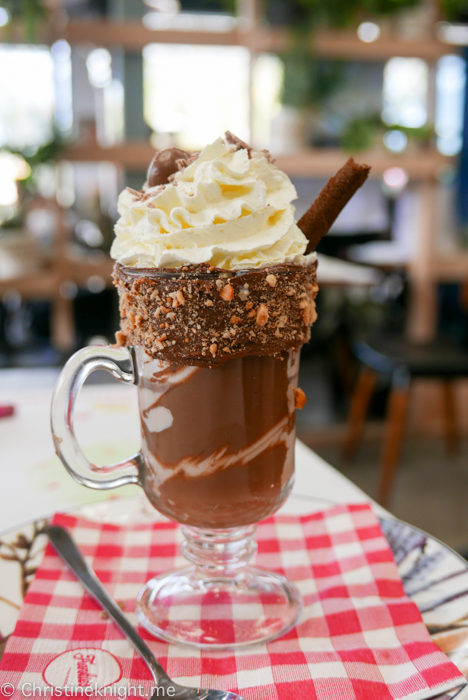 The Nutella Hot Chocolate ($6, served with whipped cream & marshmallows) was an absolute winner, too.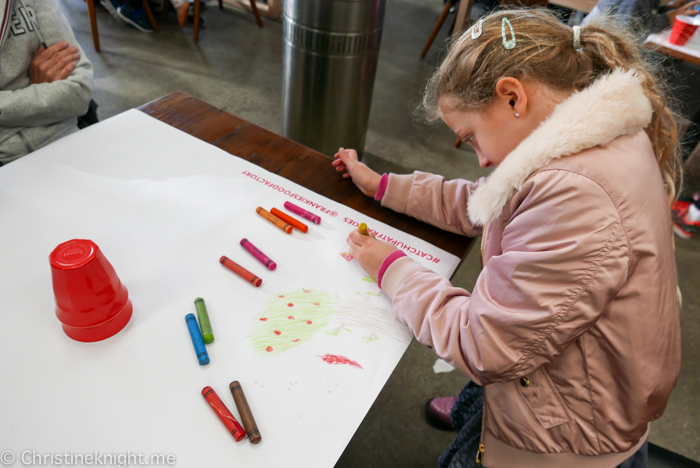 Kids will love drawing on the paper covering the tables while they wait for their meals to arrive.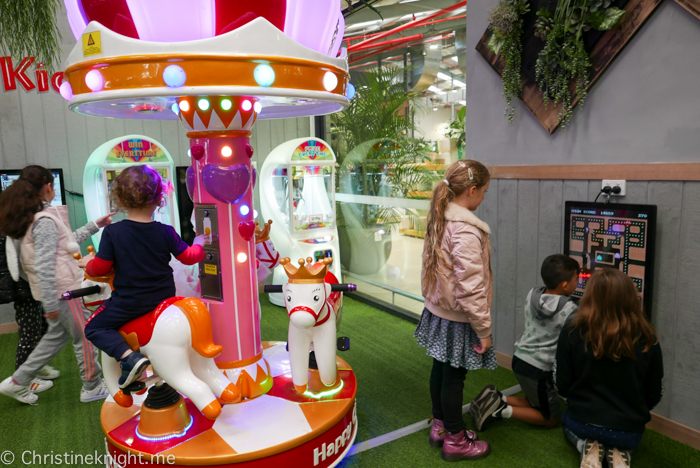 There is a small kids' games area at the front of the cafe that mostly requires money to operate.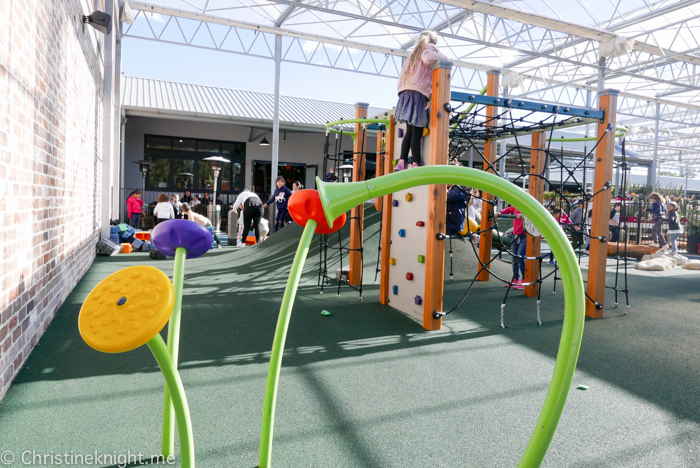 We visited during the school holidays and it was packed. According to staff school holidays and weekends are always busy. We arrived at 11:30am and waited about 30 mins for a table.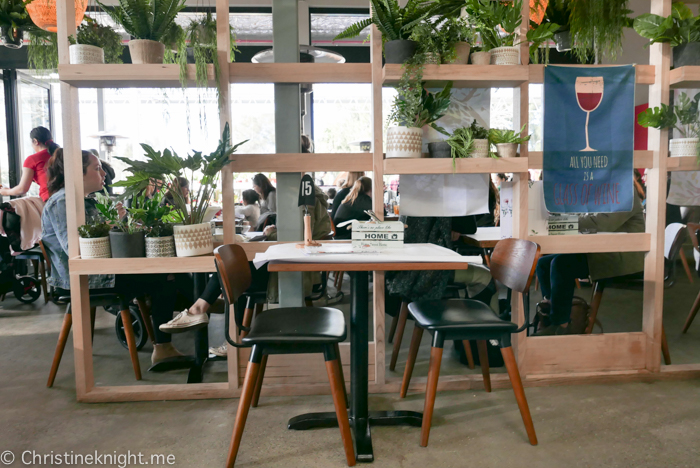 Don't forget to flash your Garden Lovers Club membership card for a 5% discount. Frankie's is 100% pet friendly so you can bring your furbabies too.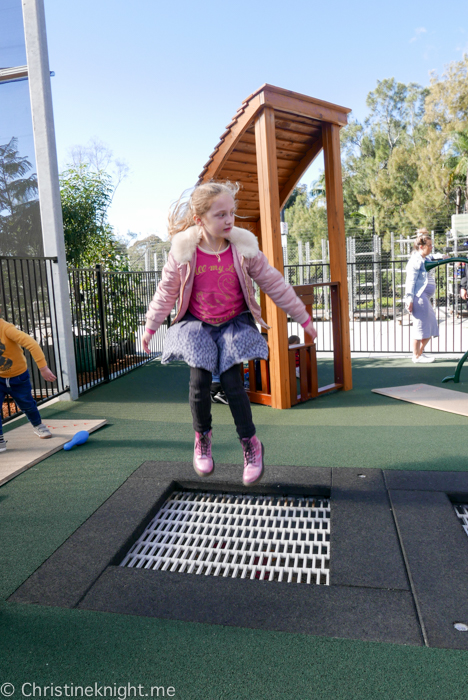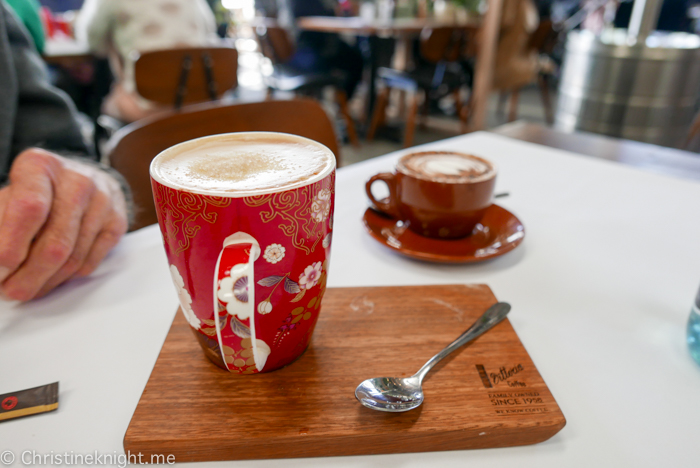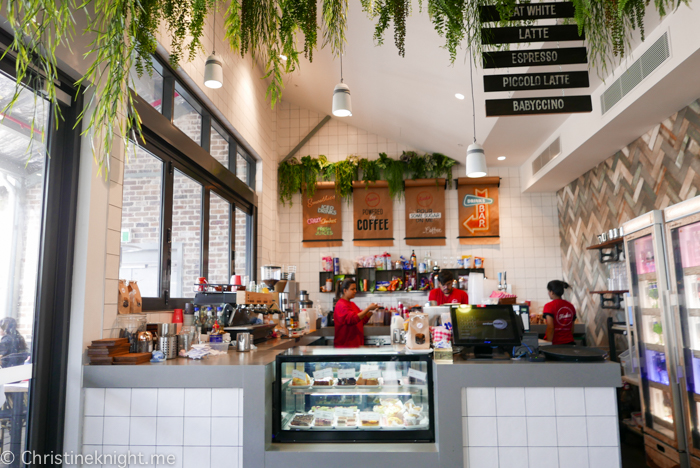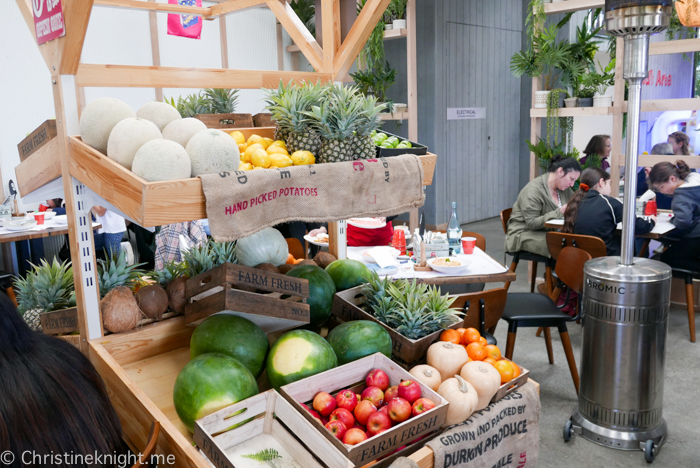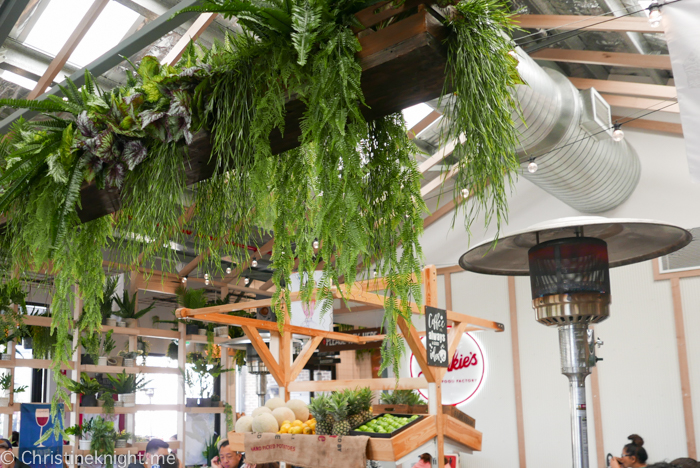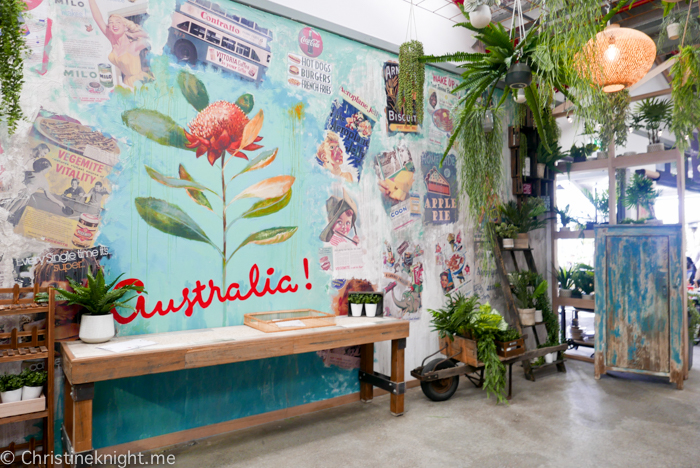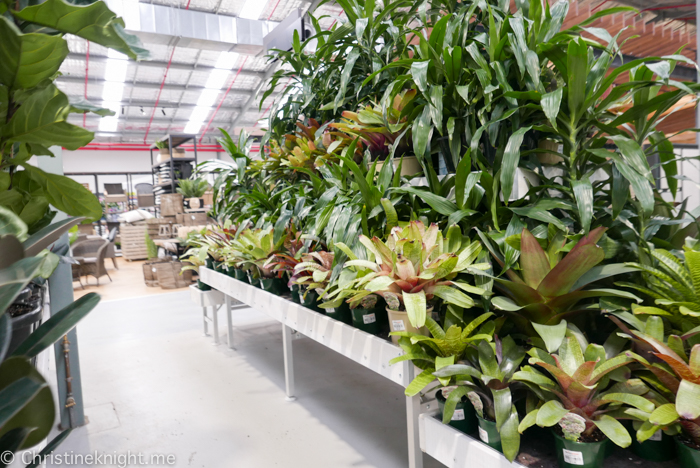 Frankie's Food Factory at Flower Power Milperra
479 Henry Lawson Drive, Milperra
Phone: (02) 9899 2299
Hours: Daily, 8.30am-5pm
http://frankiesfoodfactory.com/