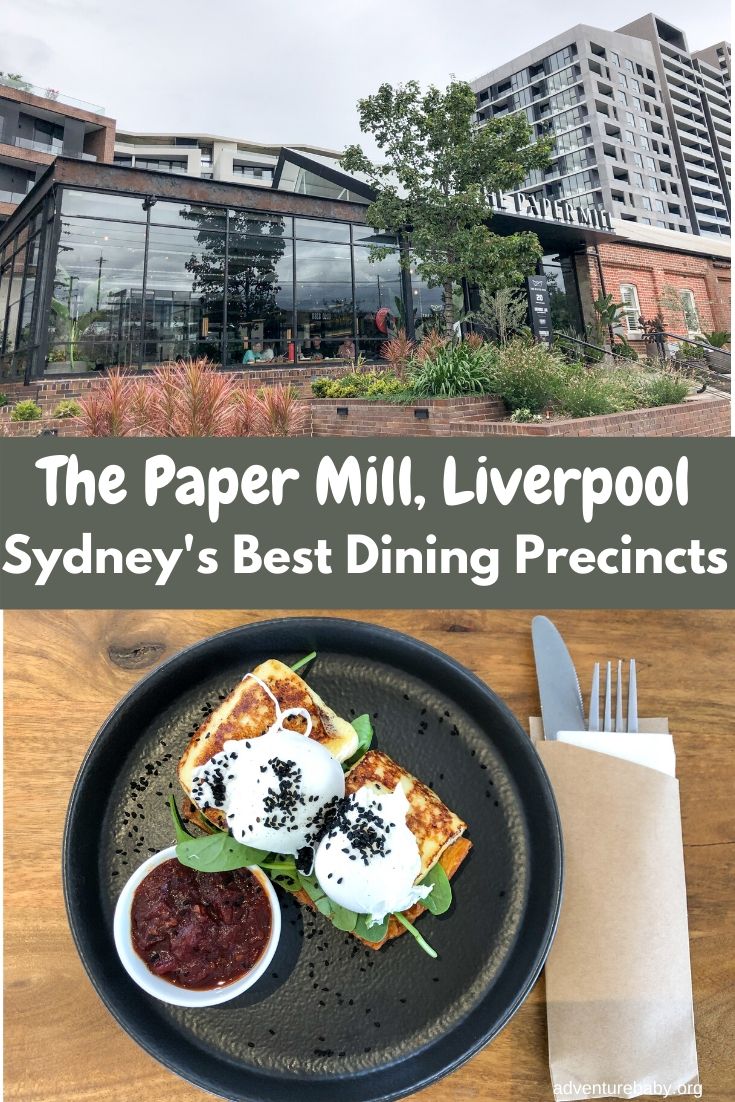 The Paper Mill Food: Dining Precincts in Liverpool, Sydney
Take your pick of delicious eating establishments in the Paper Mill Food precinct, located on the banks of the Georges River in South-West Sydney.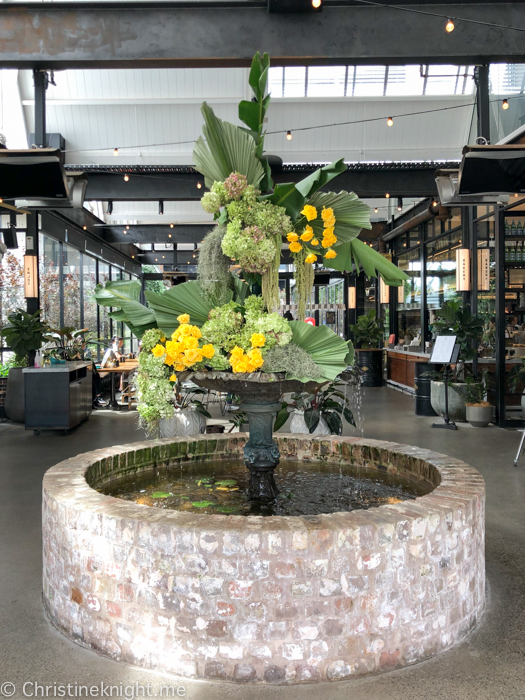 The Paper Mill was, as its name implies, originally used as a paper mill during the late 1800s, and at the time was Australia's largest paper mill. It was alter used as a woollen mill until 1975, and has been brought back to life as a dining precinct.
Inside the Paper Mill are four restaurants, and plenty of seating.
Shepherd's Lane
This cafe, bakery and dessert bar is the place to head for breakfast, brunch and lunch, plus serves up sweet treats later on in the day.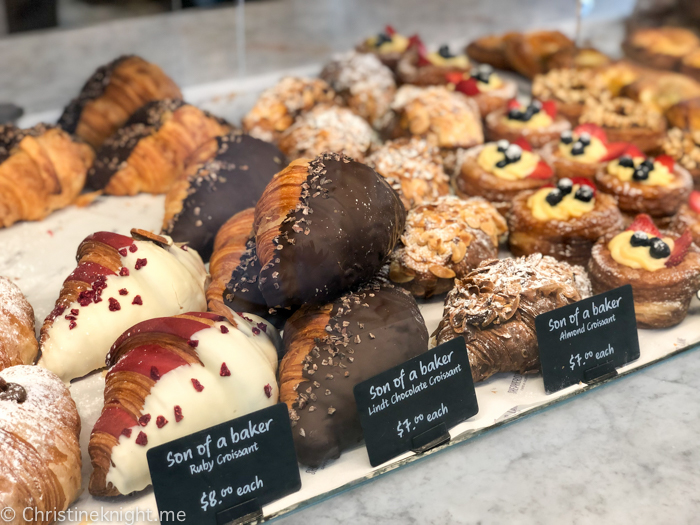 Shepherd's Lane Has a wide range of pastries on offer, with tempting croissants, muffins, doughnuts and cakes baked on site daily. They also have artisan gelato and desserts available all day.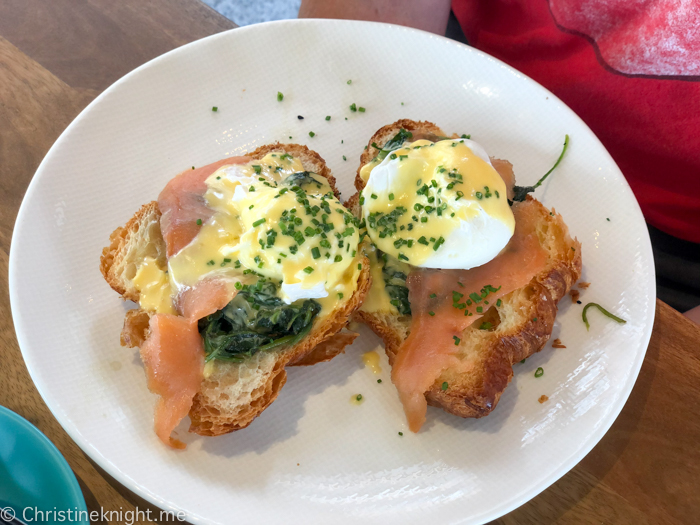 The signature breakfast and brunch dishes at Shepherd's Lane include waffles (there is a large waffle and pancake menu), eggs and wood-fired manoush. We dined at Shepherd's Lane and could not fault the excellent food and coffee.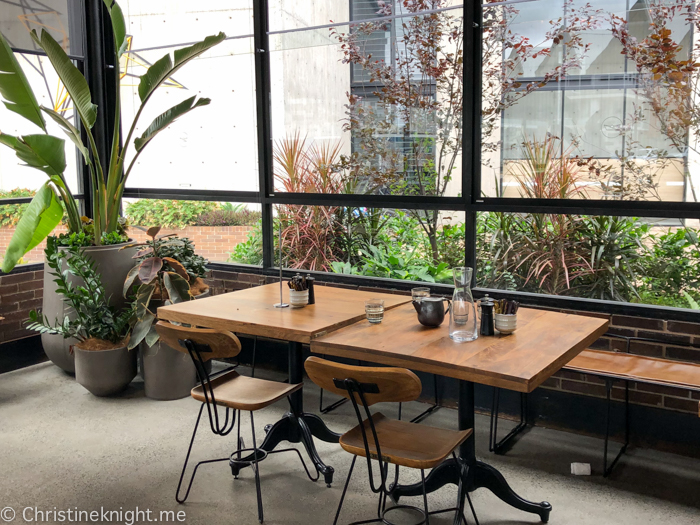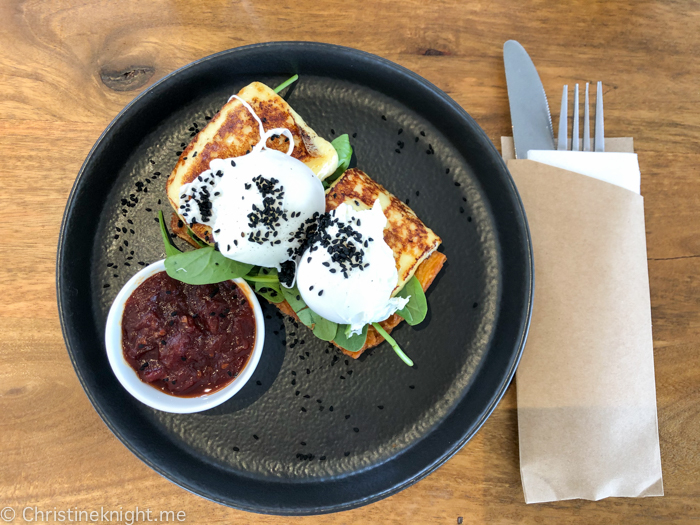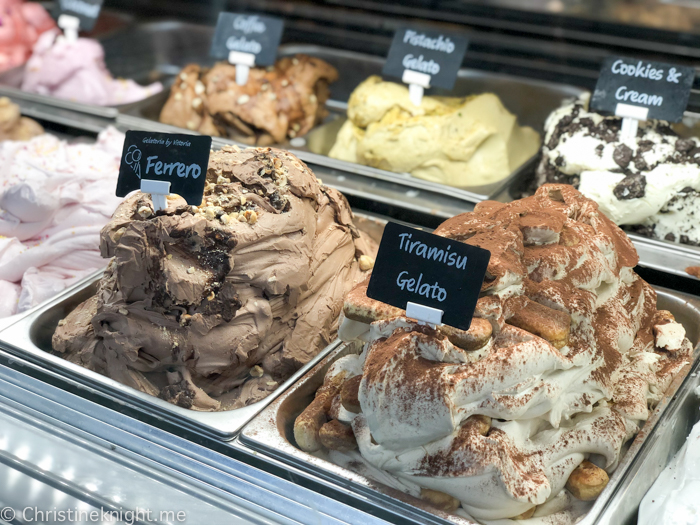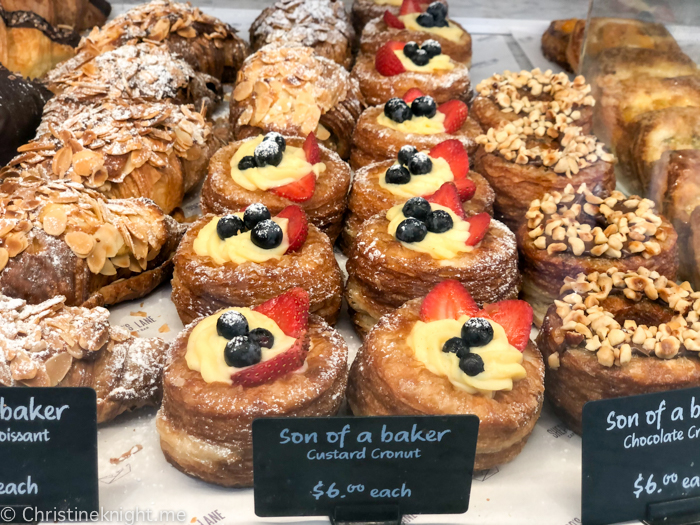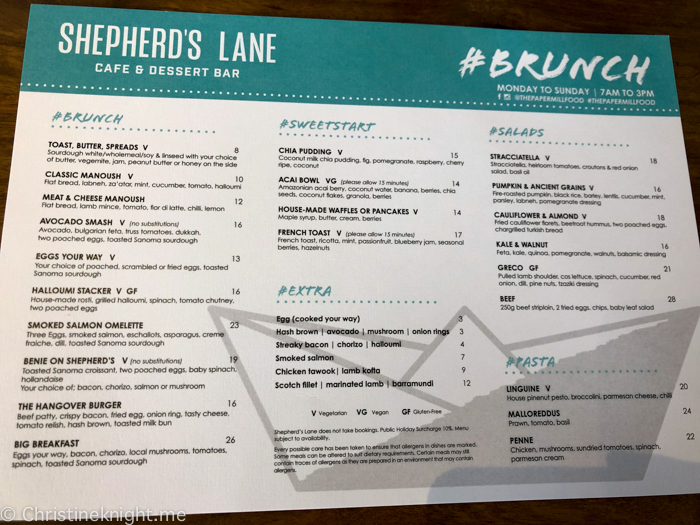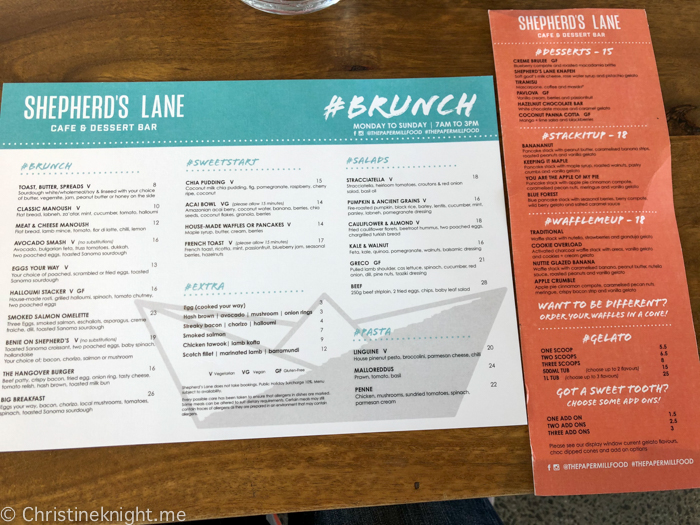 Firepit
The Paper Mill's a la carte dining option is perfect for a special family gathering. Firepit serves meat and fresh market seafood chargrilled or cooked in a wood-fire oven. The Firepit is open daily for lunch and dinner.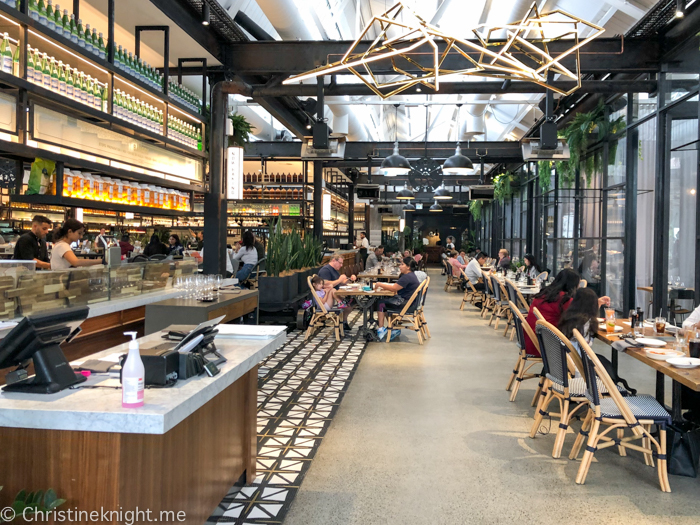 Georgie's
Enjoy wood-fired pizza, Neapolitan-style, in a casual setting at this pizzeria and bar. Georgie's is located near the kids' indoor play area, making it the perfect family option. Open daily for lunch and dinner.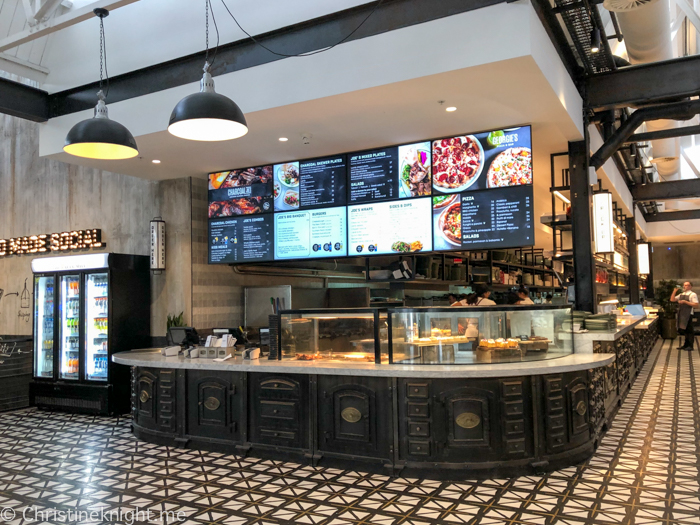 Charcoal Joe's
Try Lebanese charcoal chicken cooked on a custom charcoal grill, with a spread of colourful and flavourful mezze, salads, pickles, dips and chips.
Kids' Play Area
There is a cute little play area for kids that includes little tables, games and cubbies.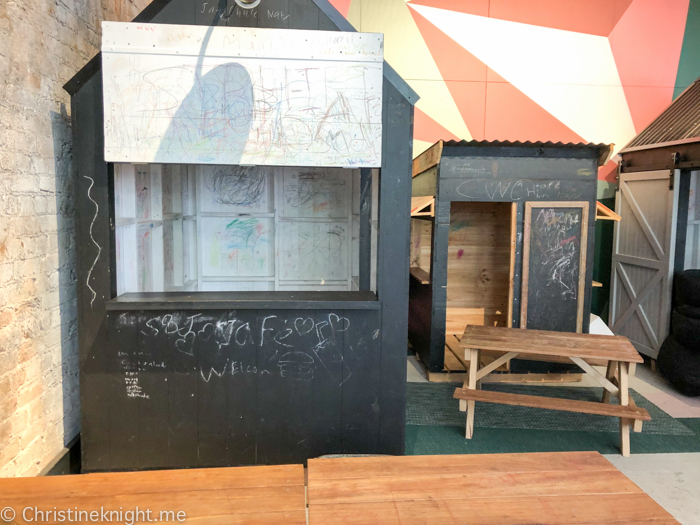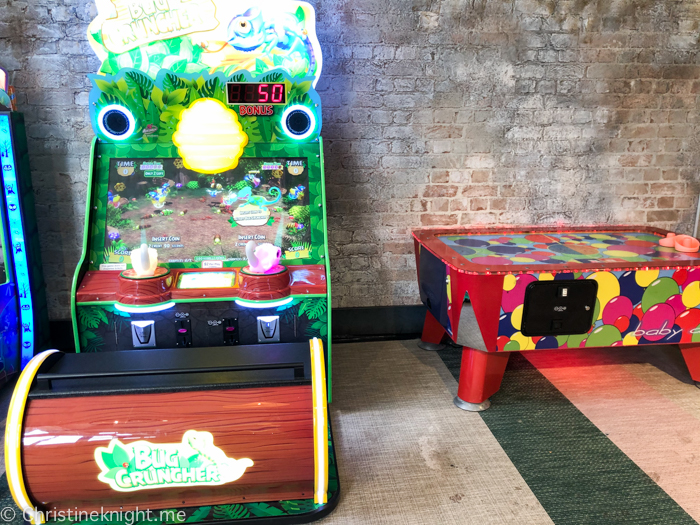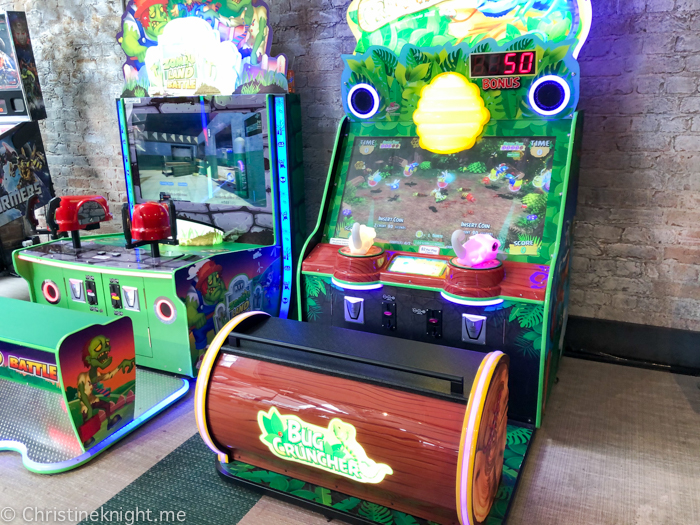 The Paper Mill is located between Liverpool and Casula, right near the Casula Powerhouse Arts Centre and Casula Parklands Adventure Playground. They offer a valet parking service, however we found parking on the street nearby. You can also catch the train to Casula or Liverpool and take the 10 minute walk there.
The Paper Mill Food is open between 7am – 11pm weekdays, and 7:30am-11pm on weekends. Food is available all day, the kitchens close at 10:30 every night.
The Paper Mill Food
20 Shepherd Street, Liverpool
https://thepapermillfood.com/
Get Directions
More things to do in Sydney
Find a list of the best things to do in Sydney with kids.
Find things to do in Sydney for free.
Get a list of the best kid-friendly beaches in Sydney.
Find the best animal experiences in Sydney.
Visit the best kid-friendly restaurants in Sydney.
Find the best high teas in Sydney.
Head to one of the best museums in Sydney.
Check out things to do in Sydney on a rainy day.
Enjoy one of the best ocean pools in Sydney.
First time visiting Sydney? Get tips for first time visitors to Sydney.
Cool down at one of these free water parks in Sydney.
Find the best vegetarian and vegan restaurants in Sydney.
Get a list of the best playgrounds in Sydney.
Find the best ice cream and gelato in Sydney
Things to do in the Blue Mountains.
Plan amazing NSW road trips.
Pick your own fruit: fruit picking Sydney.
The best things to do in Western Sydney and Parramatta with kids.